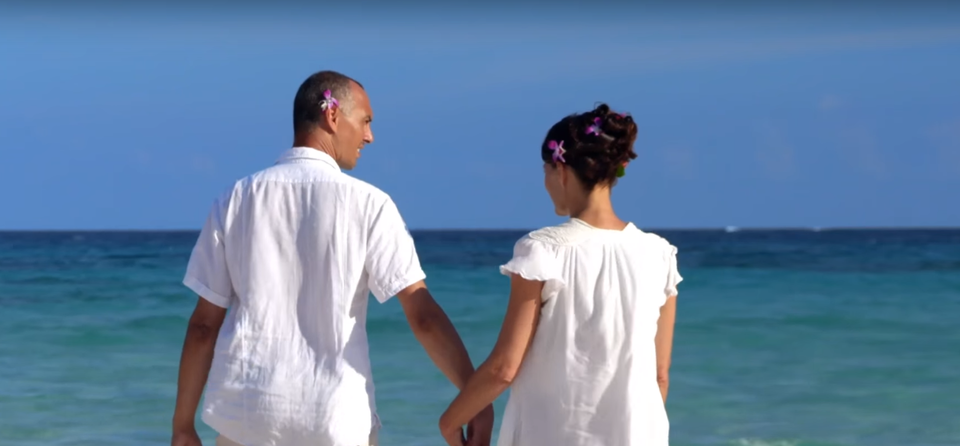 Secrets are terrible for a relationship.
But if you are keeping a good one, then Okinawa is the place to let it out.
Eric took this tip and decided to renew vows with his wife Isabella who had been a pillar of strength through some really tough times. But the sweet surprise was kept a secret throughout the trip to Okinawa, and was revealed only when the couple reached Kume Island where Eric had prepared a lovely altar with the help of locals.
Okinawa was thus, the place Eric entered with a secret but left with rekindled love.
We often do embarrassing things on dates, but how often does that make you meet the future father of your child?
Mara, from Berlin did a little trick to make her date call her back. But now, years later, she is pregnant with the very guy's child and has decided to reveal it to him. The exchange might have been a little less magical had they not been intoxicated by Okinawa. Mara takes her time leading on to the secret, and the moment is worth the wait.