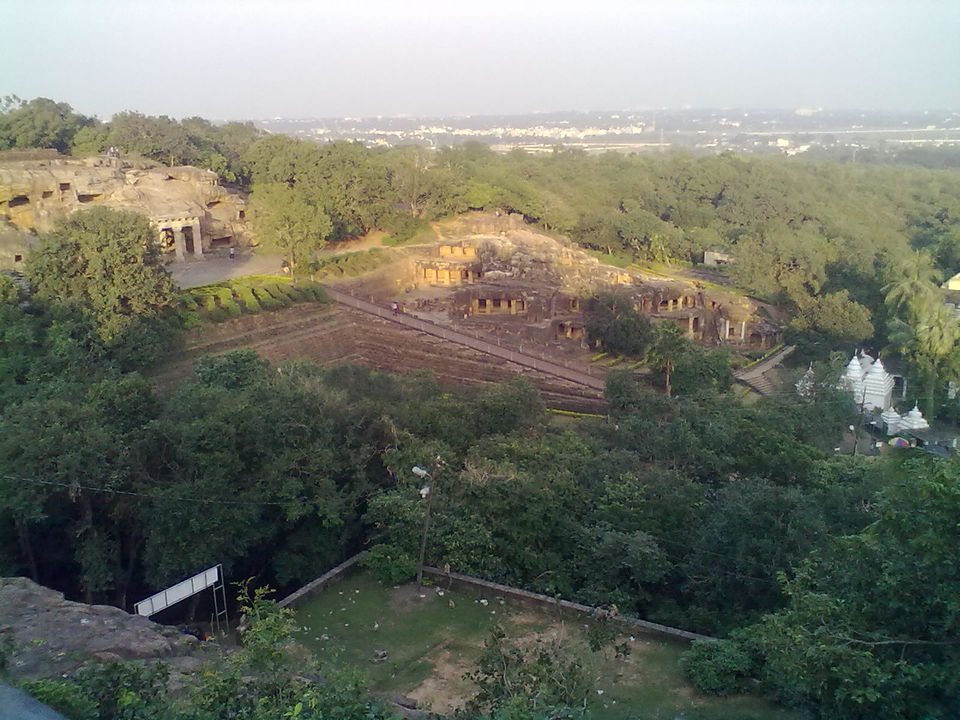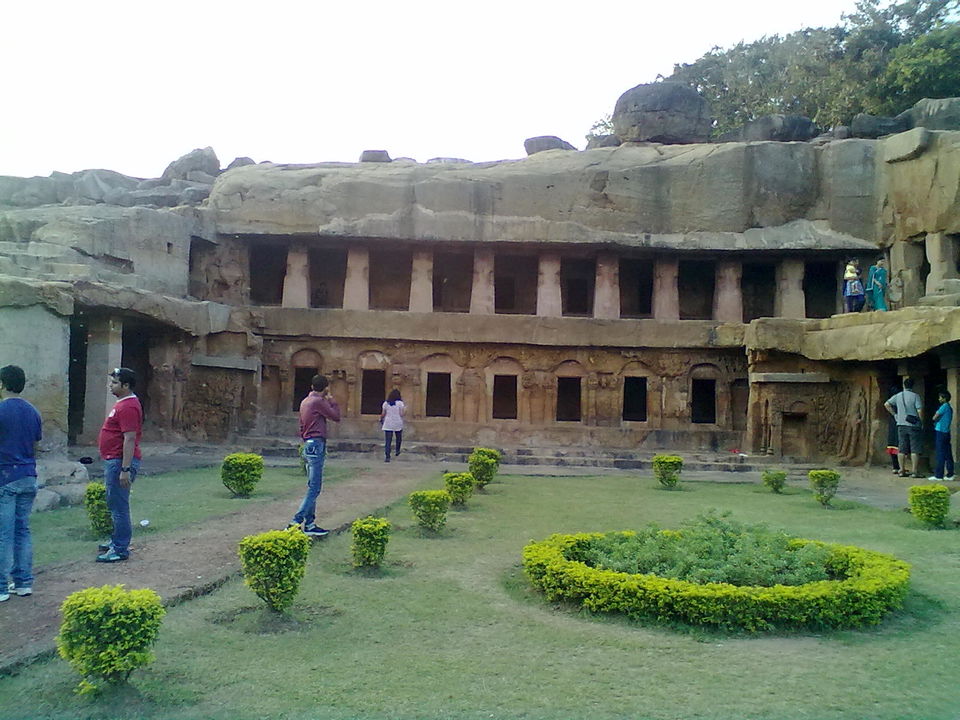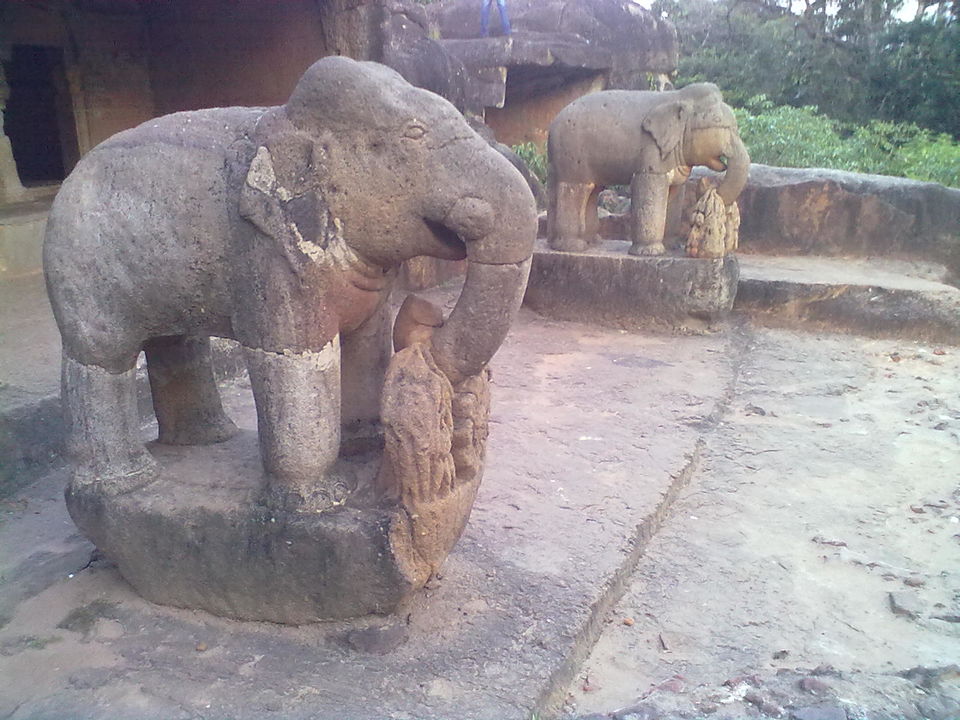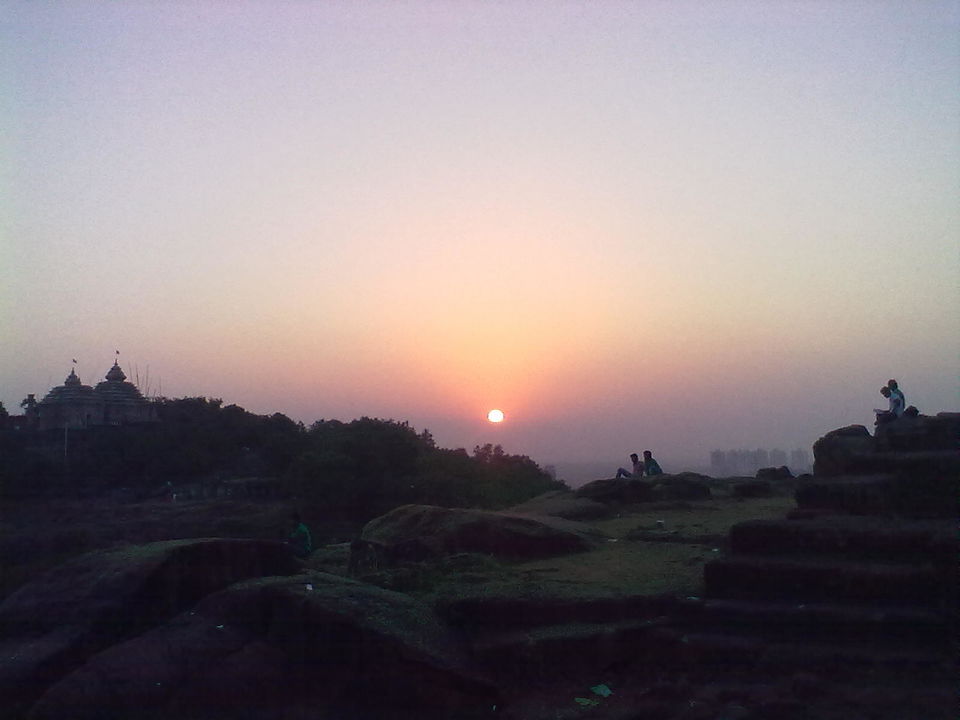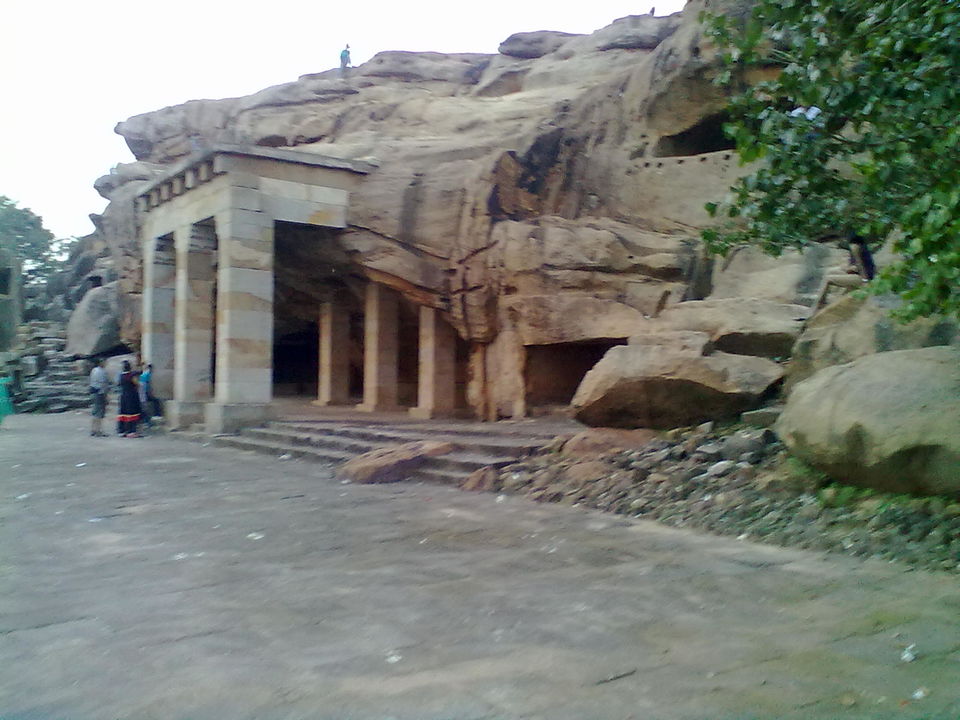 There I was in Bhubaneswar, a city about which I had heard many times, but never got the opportunity to visit. I remember crossing it a number of times whenever I went to south India through Kolkata and vice-versa. But, this time I was coming from Delhi and my purpose was not to cross it, but to spend a few days there.
I have some friends from Odisha who speak fluent Hindi so I had no doubt in my mind that people of Bhubaneswar would be good in Hindi too. But, this belief was disapproved by my first encounter with Oriya people outside the Bhubaneswar railway station. However, if you know Bengali then it is easier to understand Oriya, which is of course a beautiful language (I realized a couple of days later that the people knew Hindi but were shy while it came to speaking). That day, I repented that I should have learnt Oriya from my friends.  I also cursed them for teaching me only those three random words of Oriya which I could not speak there in public.
As any railway or bus station of India, there were also a throng of Auto-wallas who were requesting (read bullying) to ride on their autos. What I have always followed in such circumstances is to respectfully ignore them and act as if someone is coming to pick you up. It is advised to pretend that you are waiting for someone and in this pretext look all around to find the exit of the station and keep on moving tightly securing your luggage and as you reach the main exit which opens to the main approach road start searching for some honest looking Auto-walla. It is always better to ask any elderly person about your destination and for that matter, it is far better to have some homework done beforehand through the internet or at least in your train. The selection of the elderly person or the Auto-walla depends on your judgment of people.
I was well prepared for embracing the climate of Bhubaneswar. I had packed warmer clothes for the November winter and also an umbrella (it's true!) considering the just receded cyclone Phailin. My perception of the city was that it would be full of water with lots of fallen trees. All of these preparations proved to be worthless. There was no sign of winter and to talk of the rain, it bunked the weather as I was bunking my classes. The city has relatively humid, warmer climate due to its hot tropical bearing.
During my stay in Bhubaneswar what I noticed was the amalgamation of the South and East Indian cultures. The city is evenly poised between these two very different parts of India and I think it's not wrong to say that it provides the smooth transition from East to South. 
The city is well connected by all the three modes of transportation viz. rail, road and air. There are trains to Bhubaneswar from all the major cities of India. But, you have to book your ticket quite early as the route remains congested throughout the year. There is Biju Patnaik Airport if you want to travel through air. NH 5 of the Golden Quadrilateral connects the city through road to other parts of India.
Bhubaneswar is the city of temples like many other famous cities of Odisha. On the eve of the interview day, I got myself acquainted with the city, thanks to the receptionist of the hotel where I was staying. She narrated the importance of the different temples and their locations. I was amazed to know that Bhubaneswar is a planned city like Chandigarh with many parks and wide roads. The Raj Bhavan area and the other administrative buildings and the market places are the finest examples of this planning. The city has a very good transportation system with good connectivity all around. However, there is a mixture of planned and haphazard growth in many other areas.  
As soon as my interview ended, I checked out of the hotel and headed for exploring the city. I did not have much time because I had to catch the train back to Delhi that night itself. I decided to visit Udayagiri and Khandagiri caves which were the nearest historical places from my hotel. These caves are guarded by monkeys, always ready to grab any offering given by you. The views of the city and the setting sun from these high altitude areas were simply inexplicable.
This city of temples has a rich history. We can find its mention in many ancient texts. I felt very humbled after coming to this place where the Kalinga War took place which changed the mind of the Great Emperor Ashoka and he shared the knowledge of Buddhism to different parts of the world. The Jain and Buddhist shrines are the testimonies of the city's rich ethnic history. The list of the famous temples of the city is not complete without the mention of the Lingaraj, Muktesvara, Rajarani, Ram Mandir and ISKCON Temples which add to the spiritual beauty of the city.
The city is also an education hub of the region with colleges like IIT, KIIT and many other technical and management colleges. I remember meeting a group of school kids who were accompanying me from Delhi to Bhubaneswar. They were coming from Chandigarh after attending an inter school sports meet. One of the kids among them was not able to walk properly. He was limping as his legs were swollen due an injury. It was evident that he must have participated in some athletic events and received that injury. I asked him if he had participated in a sprint or football. He innocently replied that he participated in chess competitions. For a moment I thought that I would burst into laughter but I controlled. He told me that he fell down while he playing with other kids.
I reached the railway station an hour earlier for my journey back to Delhi. As I had still some time at hand, I decided to explore the nearby area. To my utter amazement, I found the nearby markets full of festivity and life. Generally, the areas nearby the railway stations remain filthy compared to other parts of the city. But, this was a different case.
To quench my hunger after a long day of interview and sightseeing, I set for a dinner on the streets having the famous fish curry as its main item. Before I bid my farewell to the city, one last experience was waiting. On that busy road, I saw a perfect example of communal harmony of the city. There were some persons in white robes who looked like Hindu priests, pushing a car to make it start. The car was being steered by a Muslim cleric with long beard with two ladies clad in Burkha.
It was never meant to be an adventurous journey rather it was a trip for securing the future. However, the circumstances and my willingness to critically observe the world around me made it a journey to remember. I was alone, though I never felt to be alone. It was the people around who accompanied me wherever I walked. Besides, due my extraordinary stratagem to draw attention while in a crowd never let me feel alone (this is what I always feel based on my false assumptions).