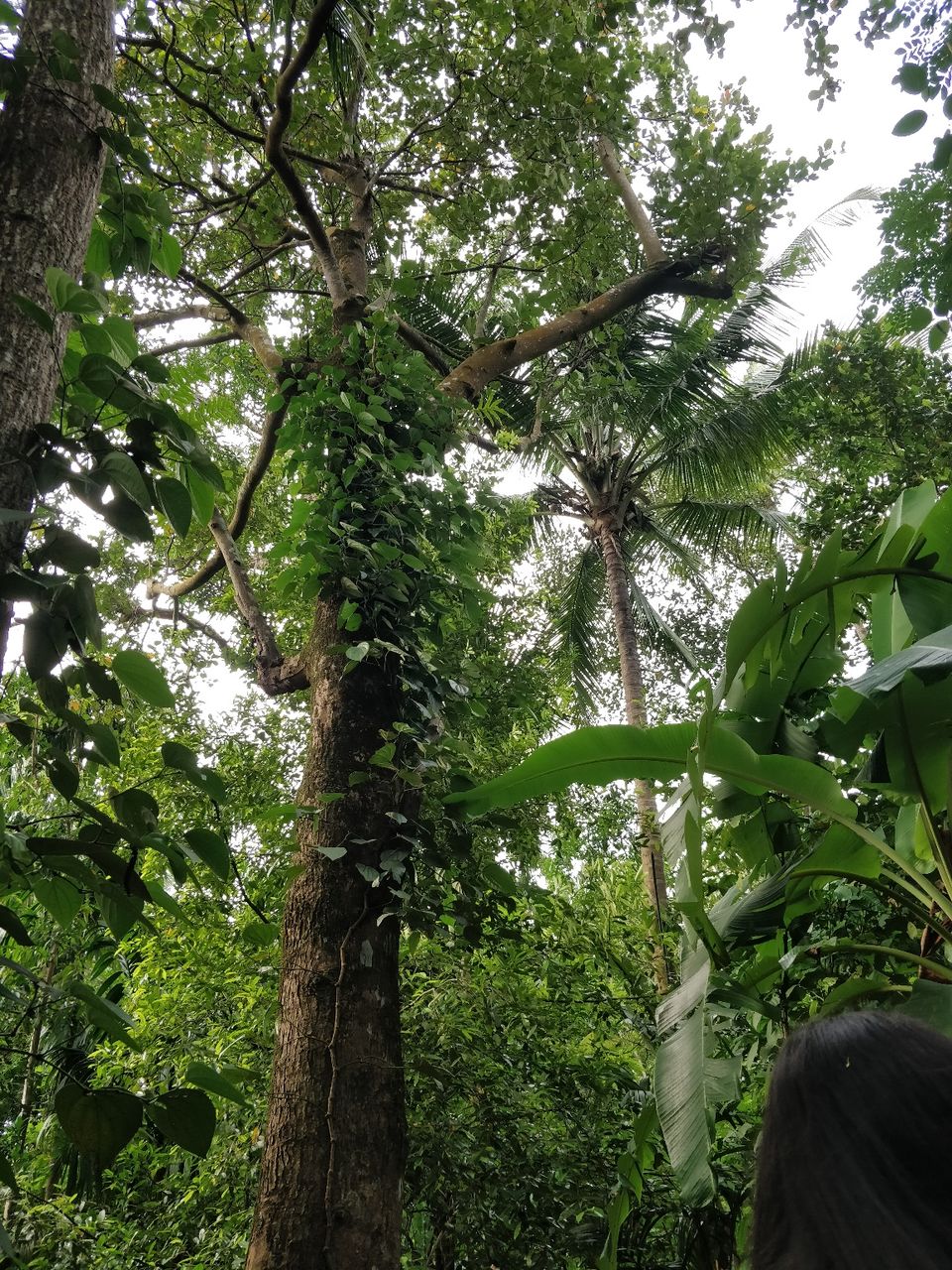 While exploring places in Goa, we heard a lot about spice plantation tour, so we decided to give a try. As
our hotel was on Panjim, it was a bit far for us, but anyways we elected this place to visit. We choose
"Tropical Spice Plantation" as our destination, I know Goa have many Spice plantation to visit. Started
from hotel at about 12:00PM we reached this place by 1:30PM (this much time because first thing we
were on bike and secondly, we took some halt in between). Keep in mind that this place will be closed
by 4:00 pm, so better to enter this place before 4:00 pm. Because once you took entry in this place you
can enjoy till what time you want.
So, after reaching there, we took entry ticket. Fees of entry ticket is 400rs per person, and if you love to drink than you'll have that options too, but with extra charge. Once you took that ticket, reach the entry gate of the plantation following by wooden bridge which is built for walking purpose only. There plantation guides will welcome you by sprinkling flower over you and with a welcome drink. This welcome drink is prepared with all the natural ingredients in it from their very own
spice plantation. And after that we ordered beer, because my partner love to drink beer, I'm a kind of
whisky person because that smell of beer is not bearable for me.
They had a nice arrangement for lunch too which is also prepared by using all the spices from their
plantation only. The food was not up to the mark, because you expect more specially if you are visiting
the Spice plantation, because everything will be pure and fresh, so taste should be of that level. But it
was not bad also (food can't be bad, right?). We had our lunch there, and now ready to visit the spice
plantation.
Our guide was waiting for us, they use to take group of people to visit the plantation.
We were having a very cute girl as our guide, she was damn cute. The plantation was within huge acres,
but we covered only few parts of that. Guide explained us every plants or trees of individual spice, and
their history. We enjoyed a lot at this place.
So if you want to know more about our Indian spices (because of which British came to India), then this
will be a great place for you to visit.
Overall it was a great experience.
You must try this destination, for peace of mind (I felt so).