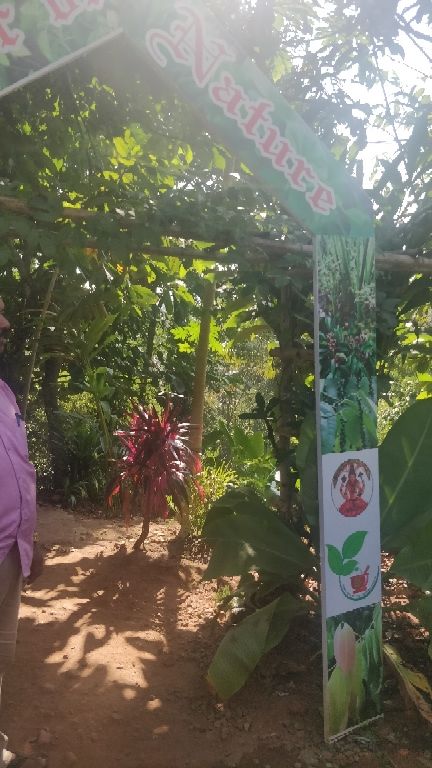 Starting the journey from Mumbai domestic Airport to Cochin international Airport and then to Munnar spice plantation was an amazing experience.
Traveling to a God's heaven place is an astonishing excitement. We took a early morning flight from Mumbai to Cochin and reached there in 2 hour. And reaching there at airport was an pleasure to eyes.
Cochin airport was in middle of greenery completely surrounded by the nature beauty.
We booked a cab and local driver for our 6 days trip to kerala.
And driver was waiting there at airport with the names printed on the paper.
Out of excitement we started our curiosity question and finally the journey of exploring kerala started...
We headed towards munnar as it was a journey of around 3 hours and on the way we planned to explored spice plantation.
Kerela spice plantation entry fees is of Rs. 100 /- per person. We took the ticket and entered the plantation with a guide who actually posses a lot of information and knowledge.
The guide even let us taste some of the spices which are so pure in there raw form.
Also the guide explain the reason, logics that why this is happened and so many more..
And even the boards are also there for every kind of spices so that it can be identified easily.
We tasted spices like cardamom, pepper, clove, vanilla, cinnamon, nutmeg and so more to add in the list...
We even also came to know that the spices are being taken care by tribe people who live there near the forest and take care of the spices..
After the exploring of whole plantation there are even shops near the plantation from where we can take natural ayurvedic medicines..
There one can find ayurvedic medicine for face pimples, body lotion, cough & cold and so more..
I took some of the stuff and guys my personal experience says they are very fruitful and awesome. If one have have problems for skin then alovera is the best thing one can try.
Guys apart from the natural beauty to explore at spice plantation we came to about different types of spices with there actual usage.. A lot of knowledge session!!
Guys please take care that take these medicine from the spice plantation shop which is approved by Ministry Of Commerce & Industry.
Guys my personal experience says that it's a must and beautiful place with knowledgeable session experience, one must explore in there life.
Do make plans to visit this beautiful kerala!!