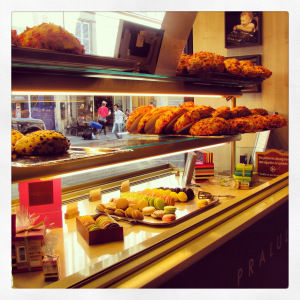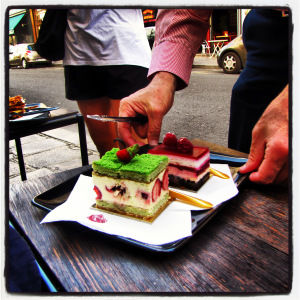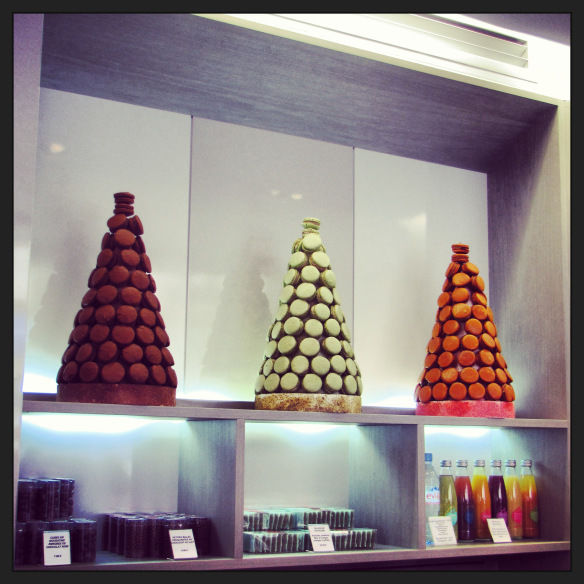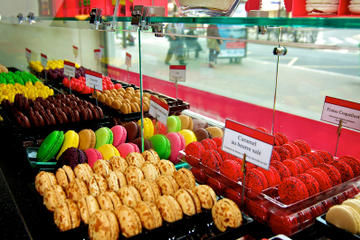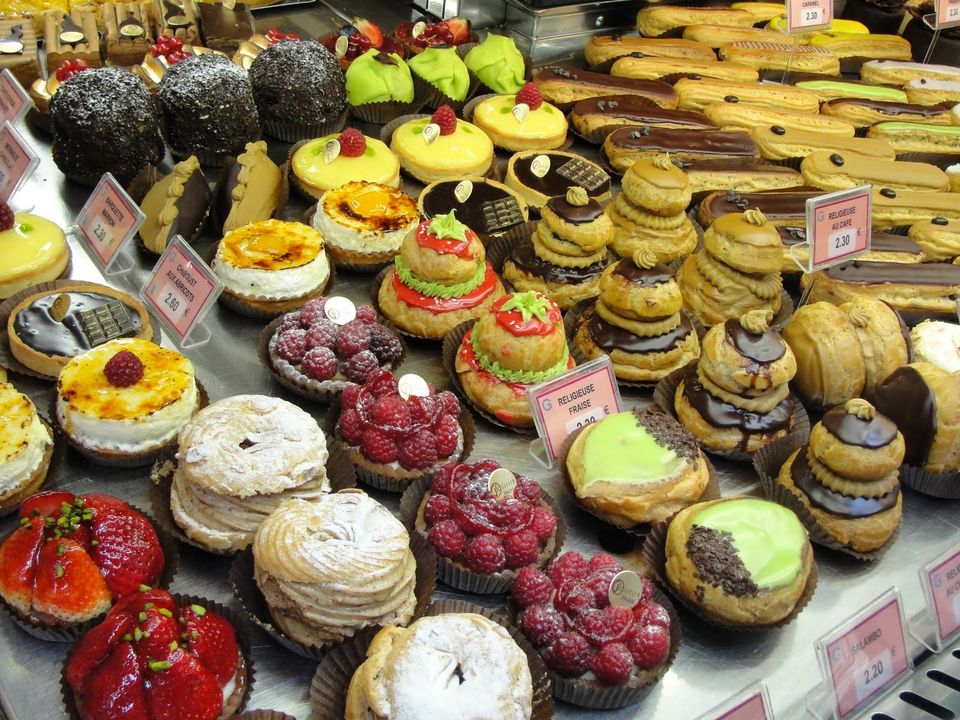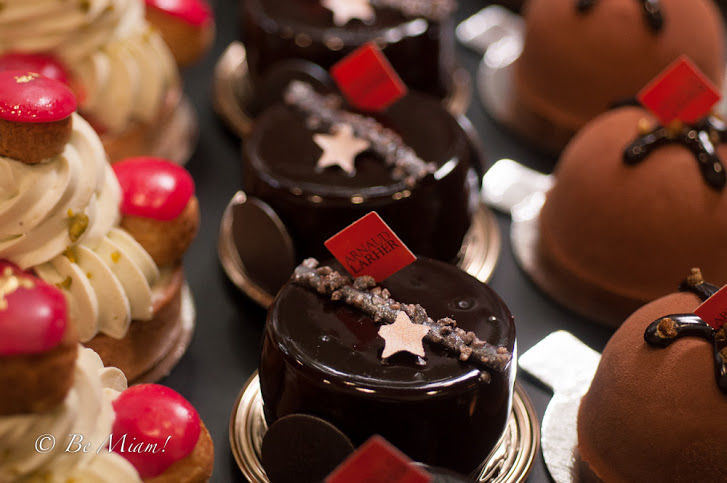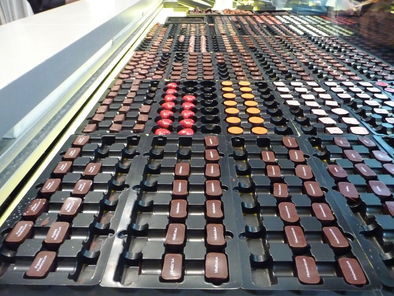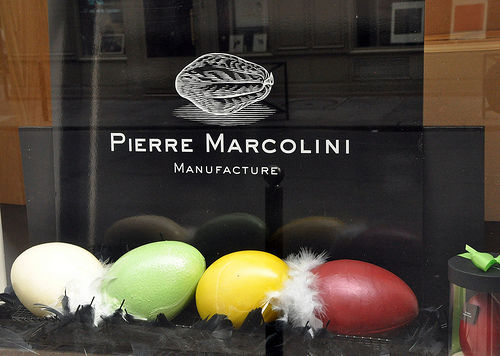 People think of Paris as the city of love, history and strife. For me the carnal delights lie in that of food, and more food. Love is assuredly in the air in Paris and wafts in aromas that ensnare the senses in the form of crème brulee, croissants and pain au chocolat. Could a "Chocolate and Pastry walking tour" be far behind then?
IT was scrumptious, delicious and simply yum!
The only consolation that soothed my mind was that my gluttony would be offset by the long walks through the streets of Paris.
Number of people in each group was limited to 8 and our guide was an expert food connoisseur. Shops after shops, bakeries after bakeries we walked into while our guide explained the ingredients and the history of each dessert. The specialities in each bakery was displayed and later nibbled on. The history of French cuisine was also laid in front of us. But who wanted the main course when we could get desserts before it!
Further knowledge is disbursed when the guide told us about the recipes of the various delights and how and when they could be served. Also the various events that are often advertised in the shops would help one to know more about them.
Weight watchers should know that a guilt free trip is quite impossible. When temptation in the form of chocolates and biscuits are arrayed, one should succumb to the temptation (And workout for the next week). If you feel like Hansel and Gretel in the chocolate hut, do not feel guilty- for the others are also in the same hut with you.
Pastries to die for! The words to be used here are only 'yum' and 'yummy'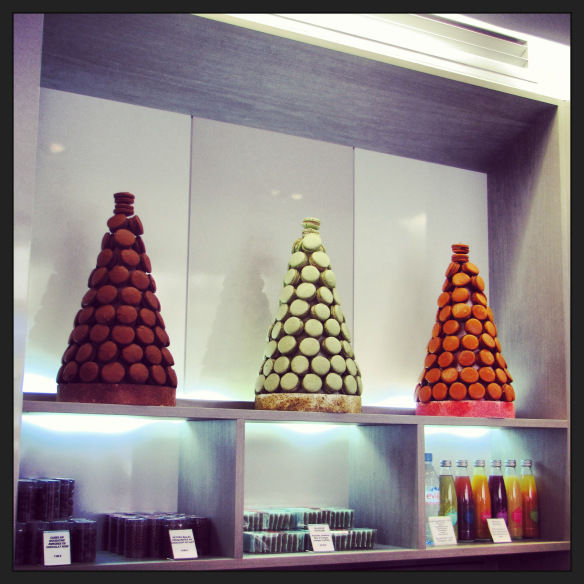 Chocolates - dark and white! Sigh...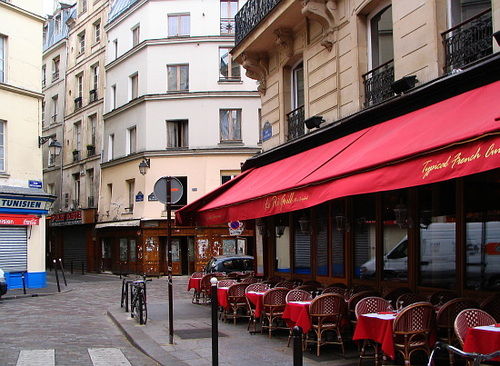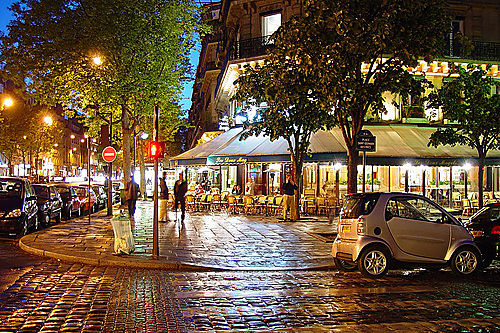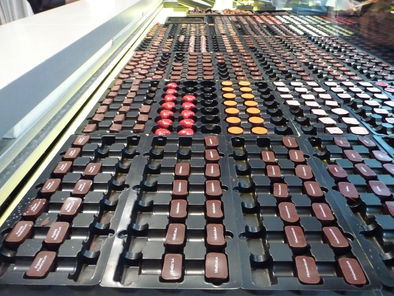 The Calin fondant is there to be discovered and never forgotten ! Sheer bliss!