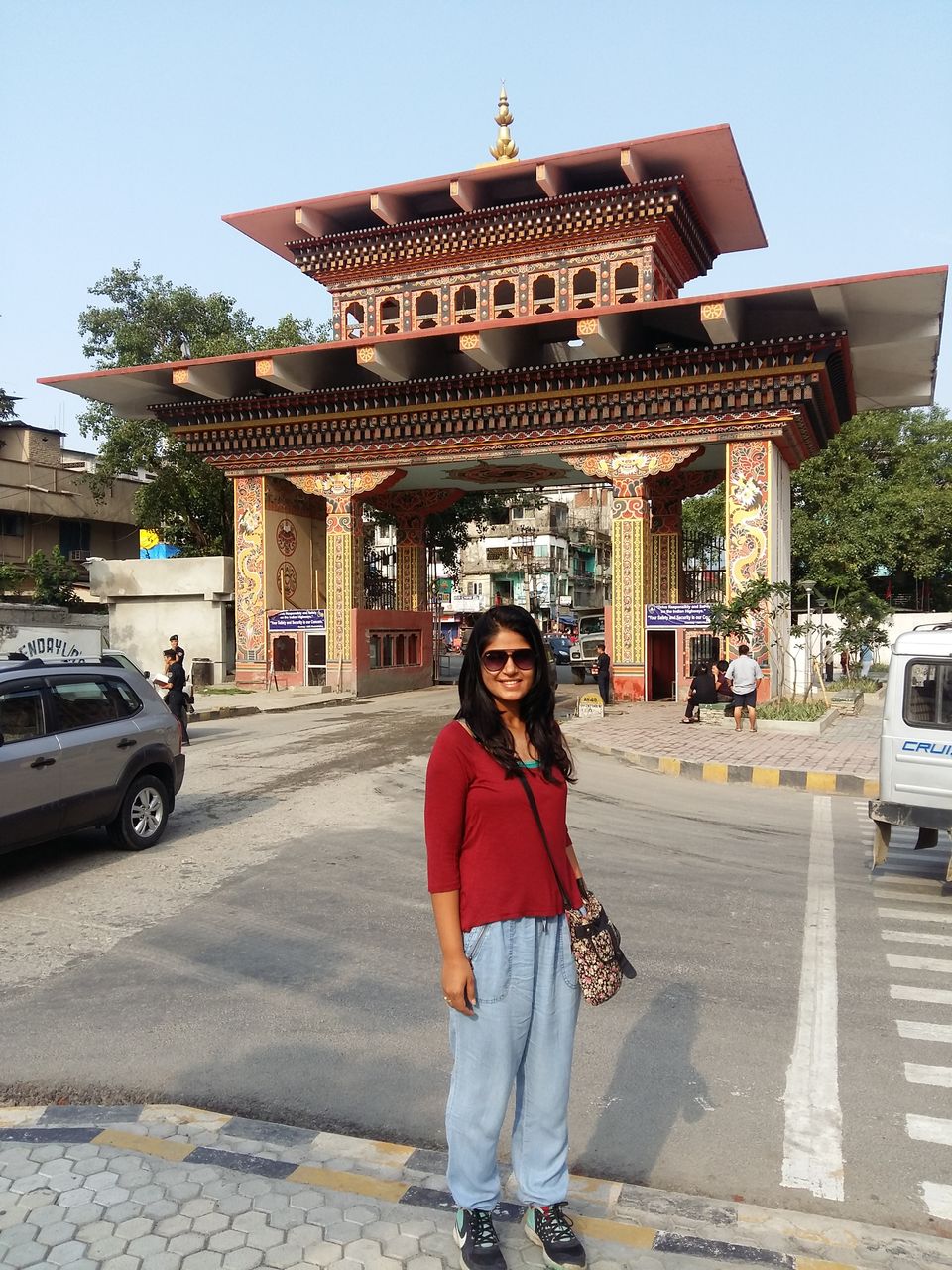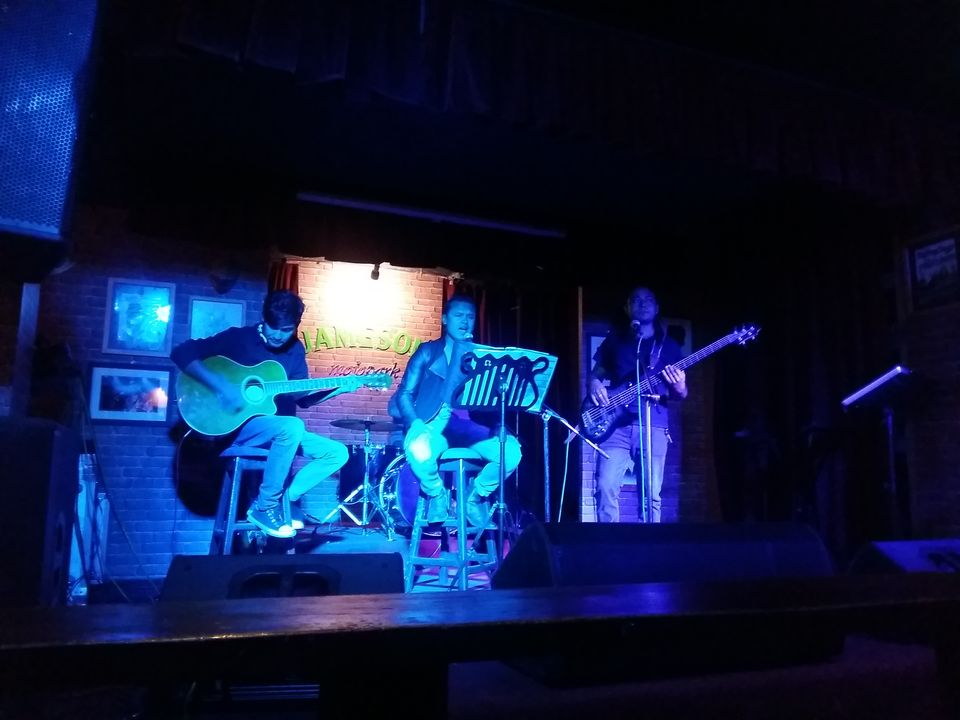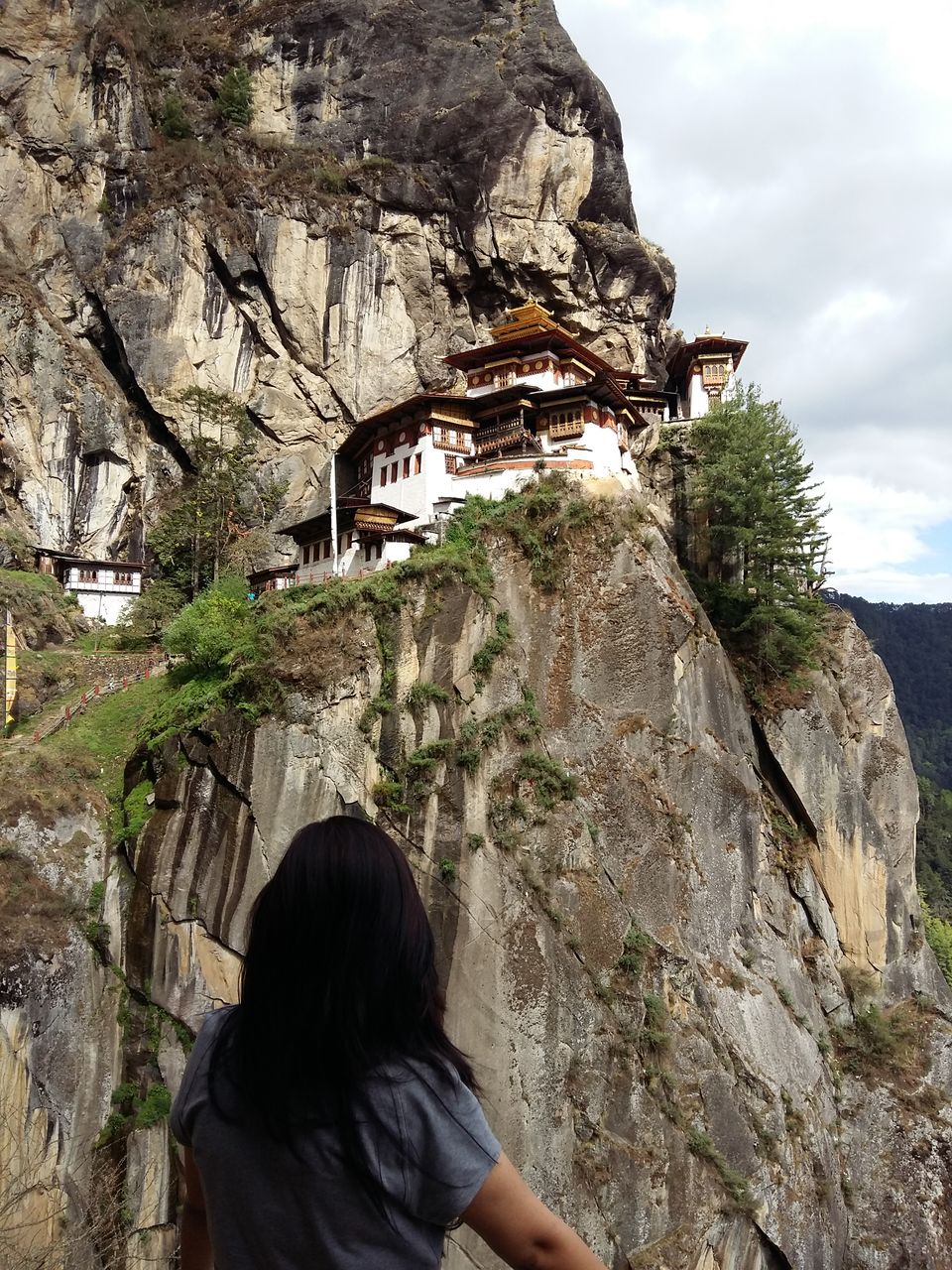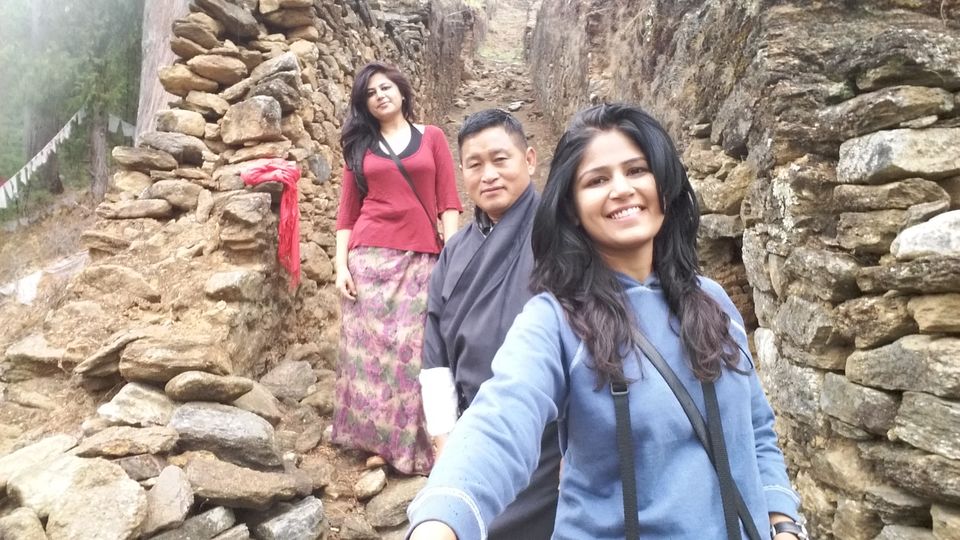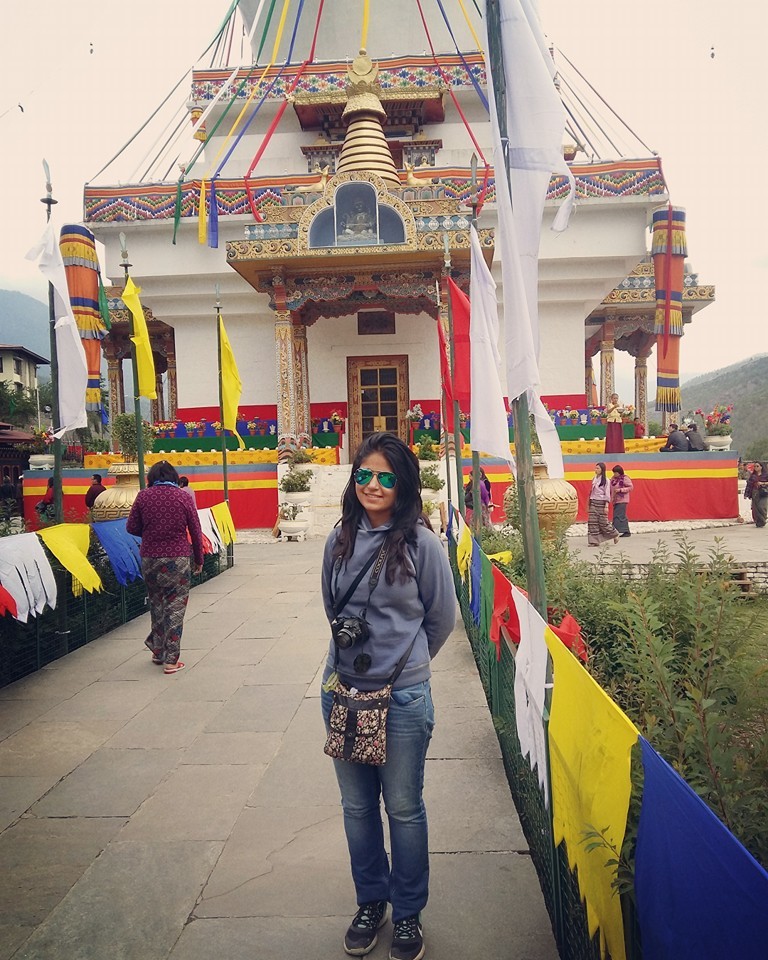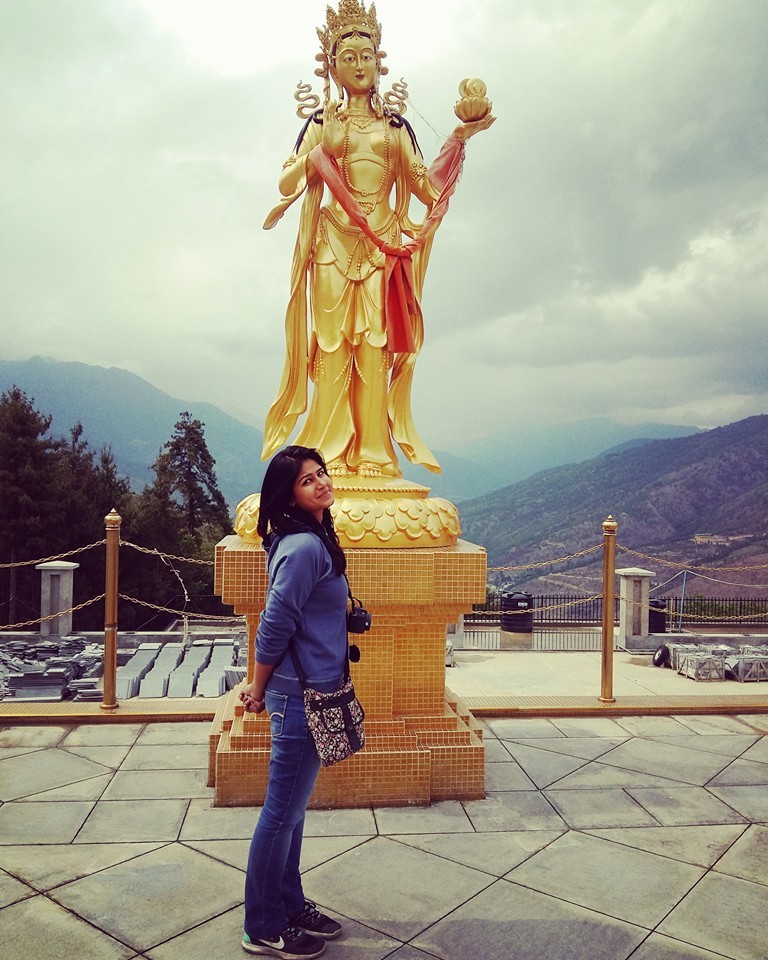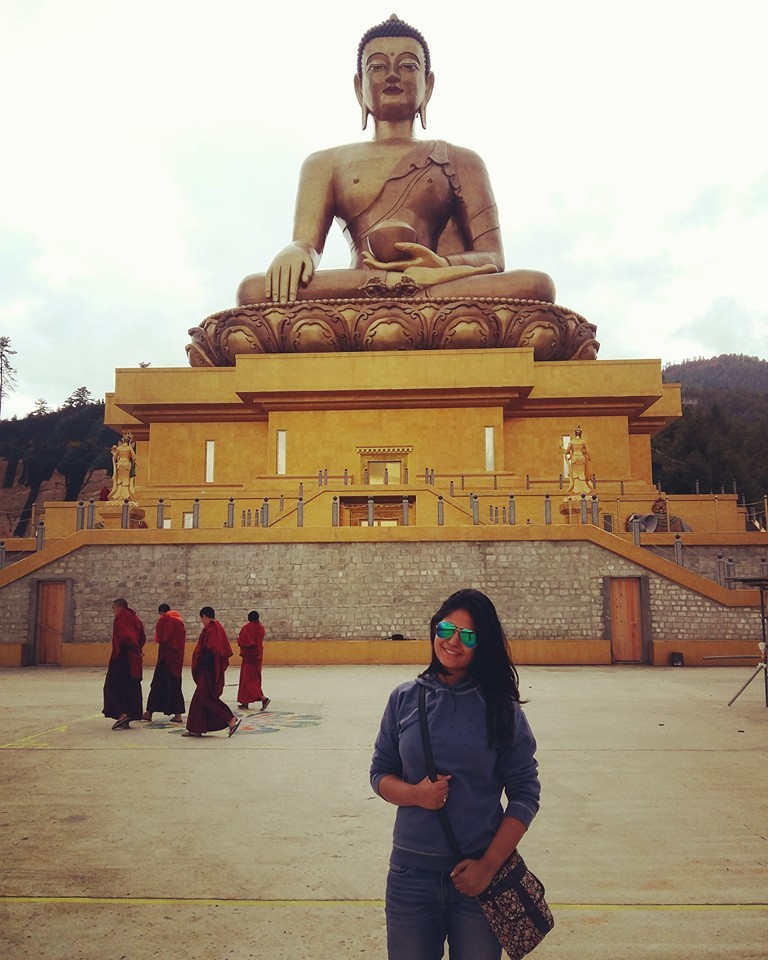 It all happened over coffee! Discussing my bucket list with my friends, I was told that for "SETTING FOOT ON A FOREIGN LAND" , no better place than Bhutan. No VISA! No HASSLES! Time to feed in on some privileges of being an Indian National. So without much planning, I and my sister decided to backpack in Bhutan. A few things to be kept in mind are
Immigration - A passport, A voter id , If none then Consulate General of India Office in Phuetsoling that issues an identification slip - is all it takes. Always remember people hire agents to get through even this small procedure. So you have to be at the office in time. If you are amongst the lazy beings and have hired an agent, stroll around the city! It offers you some amazing sneak peeks in the days to come.
Currency - No hassles. Carry enough cash. But a Mastercard or Visa will aid you in Thimpu!They accept all denominations unlike I read over the internet.
Stay - All the hotels are enlisted on the www.hotel.bt. All you have to do is to visit the site and mail them. almost all hotels reply and offer rooms with wifi at cheap rates. Peak season rates for a decent hotel vary from 1200-1500!
Shopping - Learn from others mistake. Everything sold in Bhutan is made in India. Things are cheaper in Jaigoan than anywhere in Bhutan.
People - The less said the better. They aren't just happy, they are majorly genuine and will go out of their way to make you feel at home!
We started our journey after landing at Bagdogra. A prepaid taxi will take INR 2400 and 4 hours to drop you to the border city Phuetsoling. It's safer and better to stay in Bhutan. And the demographics just change as you step into this beautiful country. All the noise and dirt and traffic are replaced by peace, proper parking and happy faces. We stayed in Hotel Sinchula! INR 1200 with wifi! Double occupancy! People in Bhutan understand Hindi as well as English.
Next morning our immigration got delayed as it was summer vacations time! So we roamed around the beautiful city! Crocodile reserve, praying wheel, The Kings Palace and Zangtho Pelri Temple. Don't forget to buy the Tashi sim card from Tashi telecom office. 
We hired a shared taxi after getting our permit and started our journey to Thimpu. INR 630 per pax.The road is beautiful and if you are lucky to be sharing your taxi with Bhutanese local, they will tell you stories and make you taste the wild strawberries on the way! 
Thimpu is the capital city and the hotel we stayed was on NORZI LAM. All shopping and food hunting can be done on this lane. We stayed in Hotel Shantideva ( INR 2000) and Hotel Tendin (INR 1500). One thing to keep in mind is that these hotels do not have 24/7 room service. Cooks and staff retire for the day by 10.30 pm. So do the restaurants and all shops. Although few pubs with Live Music stay open till 12 and you can spend your evenings here. After 2 days amazing stay at Thimpu and we headed to PARO.
Paro is the old capital of Bhutan. Its rustic look has stories embedded at every corner. Our driver Mr. Wangchuk told us about their culture and heritage. Once in Paro, we were welcomed in out Hotel Phendey Galkin (INR 1500 with wifi) with hot poori and Aloo sabzi. After a quick bath we were on our way to Tigers Nest. A tough trek, but the surrounding beauty will enthrall you all the way. Tourists were seen with guides, but we both wanted to travel on our own which amazed many locales. Nonetheless we completed our trek in time and saw the majestic wonder of architecture. We made friends on the way and walked down in half the time. Paro city has less to offer in terms of shopping except handicrafts. It's better to stroll the lanes, have some authentic Bhutanese momos and meet people. 
Next day after a quick sightseeing across Paro, we headed back to Phuetsoling. We again happened to share our taxi with a freelance guide who amazed us with his knowledge and proved that all Lonely Planet books are not correct. He made us eat Ema Datshi - national dish of the nation on the way and told us why we should be back again. Too Late, I had already decided that I will be back to this beautiful place.
So visit Bhutan, for the hospitality found nowhere else, for smiles that reach the heart and a spectacular gem of nature to be found nowhere else! TASHI DELEK!