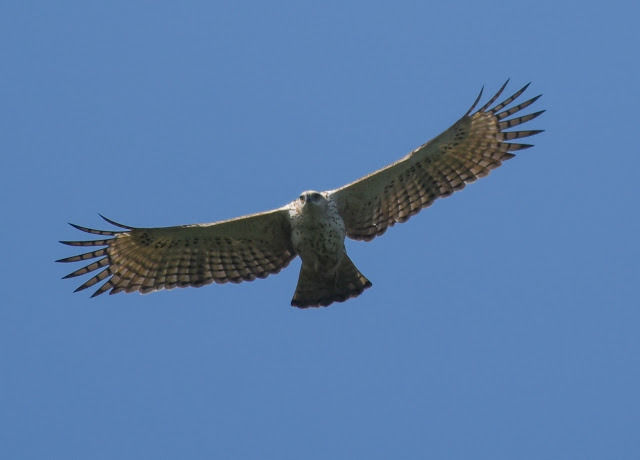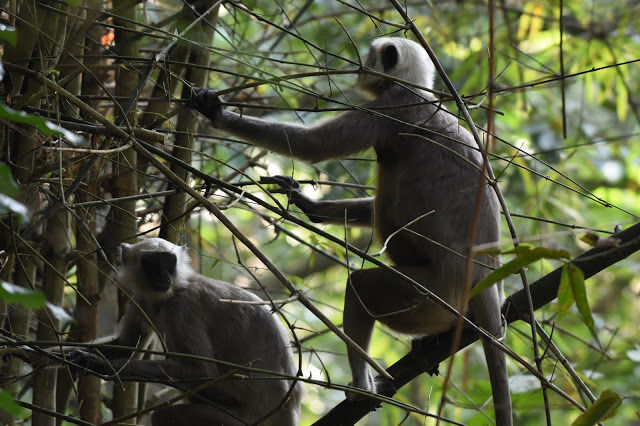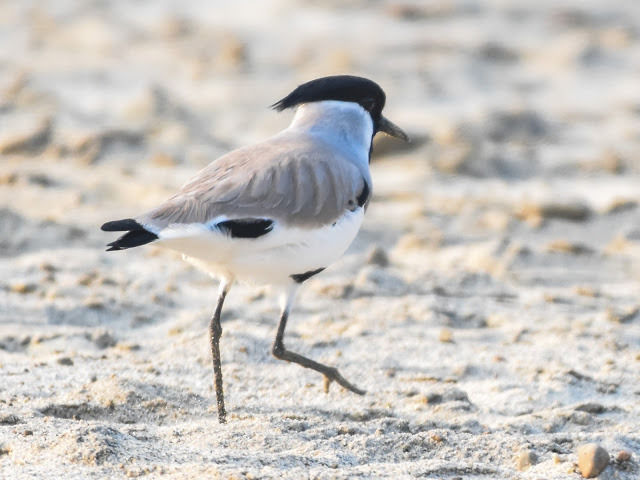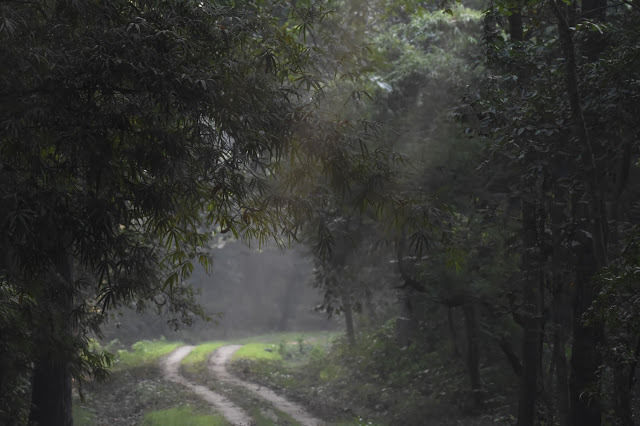 My passion for Photography and keen interest in Wild life and environment turned my way to a lesser known forest in North Bihar, Valmiki Tiger Reserve also known as Valmiki National Park. A place where frequent visitors are the people living in the nearby villages, towns and yes some come from a distant place but the numbers are few.
Valmiki Tiger Reserve:-
The only tiger reserve in Bihar which is adjacent and extension to Chitwan National Park, Nepal, it is a home to almost 26 tigers, elephants that comes form Chitwan National Park and a perfect place for birding. Besides all other Tiger Reserves, Valmiki Tiger Reserve has almost 5 entry points, namely Valmiki Nagar, Manguraha, Naurangia, Gobardhana and Manpur.
After so many enquiries and lots of searches I booked eco huts for the dated 19.11.2015 and 20.11.2015 one each at Gobardhana Range and Naurangia Done by sending e-mail to the Divisional Forest Officer, Bettiah -1. Then the actual problem came as there was no bus from Patna to Ramnagar (the nearest village to Gobardhana Range), thanks for the support of Forest Officials who helped me in my travel from Bettiah to Gobardhana Range.
As I was travelling from Patna, I went to Bettiah, you can get a bus from Patna to Bettiah which takes almost 5-6 hrs. From Bettiah there are many mini buses to Ramnagar but the condition of road is not good. From Ramnagar the forest department sent a vehicle which took me to Gobardhana. Finally I reached Gobardhana at about 5 PM.
(Day 1) -
Gobardhana As I was very late and tired I decided to take some rest and then to meet the Forest Range Officer, so I directly went to the Eco Hut, the Eco huts were nice and clean, everything was well maintained. I moved around and was surprised to know that I was the only person staying in one of the Eco Huts, and also found that the food is being prepared by the caretaker, I ordered for food which was simple but delicious. After having my dinner, I planned for next day with the forest guards and went to sleep.
(Day 2) -
I woke up early and went around, the place was very beautiful, the song of birds were coming from every direction, the morning time in a Forest is the best time to soothe your senses, the fresh and cold air, the songs of birds makes u feel relaxed. While I was roaming I found some Flowerpecker birds, Parkeets and flycathers. At 6 30 the driver came and we went for my First Safari in Valmiki Tiger Reserve, I have been to few of the Tiger Reserve but Valmiki Tiger Reserve seemed to be a dense forest with lots of trees rather than grass land. On my way, the driver cum guide of the Safari car told me that there are very few visitors coming to this place which was evident as I was the only one present there that day. He then started telling me the stories of sighting of a Tiger near the Eco huts few days back and just then we spotted four Peacocks who went into the dense forest. During our safari we saw Nilgai, sambhar, Jungle fowl, Chital, langurs, River lapwings. The jungle path was well maintained and it crosses few rivers which made the journey worth. One thing which I noticed that the jungle was used by the villagers nearby for their basic needs which is a very big threat as villagers are using forest for fire wood and even for cremation. Besides all these threats I felt the presence of tiger as there were pug marks all over.
On my way back to the eco hut, we saw two Hornbills in flight. On returning to the eco hut I met Shri A. Shankar Sinha, Forest Range Officer who gave me vital information about the fauna of Valmiki Tiger Reserve. From the conversation it was quite clear that this Tiger Reserve of Bihar needs to be explored as many surprises might be hidden inside its dense forest. Thereafter, I started my onward journey to Naurangia Done which was connect to Gobardhana by a Forest Road which was through Tiger Reserve.
Journey to Naurangia Done -
The journey from Gobardhana to Naurangia Done was through forest road which was a thrilling ride through forest and rivers, sandy river beds. The journey was bit tiring but I enjoyed a lot and also saw few butterflies and may birds including wire tailed swallow, bee eaters, bulbuls and eagles.
Naurangia Done (Done is a place surrounded by forest) is village which is surrounded by forest and is devoid of electricity and mobile connectivity, this was the first thing which I heard from the forest guard who accompanied me to Naurangia Done. There were only two eco huts which were well maintained but without electricity, though having all the electrical appliances. Later on it was known that the visitor has to pay for the diesel which runs the generator for supplying electric current. It was a tiring day so I opted not to go on a safari again and took some rest and planned to return Patna. The nearest place from Naurangia Done to get a bus to Patna is Bagaha which was 40 Kms away so I booked a Car run by a villager to reach Bagaha.
The next day I woke up early and left the beauty and calmness of Valmiki Tiger Reserve. But that was not the end of my journey, the road from Naurangia Done to Bagaha was a forest road and again there was a forest safari for me which again was through rivers that made me to think that whether this was in Bihar. I spotted may birds like pipits, peacocks, yellow wagtail, forest wagtail, lapwings etc. on my way back and returned back with lots of memories and with a promise to visit Again.
Pros & Cons. -
Pros: Clean, unexplored, well maintained Eco huts and helpful staffs of forest department.
Cons: Connectivity and availability of any conveyance. (U have to depend on the vehicle of forest Department) Lack of trained guide. Non-availability of Jungle Safari at Naurangia Done.
This post was originally published on 'My Escapes to Nature.
For more about Valmiki National Park visit official website at - http://valmikitigerreserve.com/ or at Facebook - https://www.facebook.com/valmikinagartigerreserve