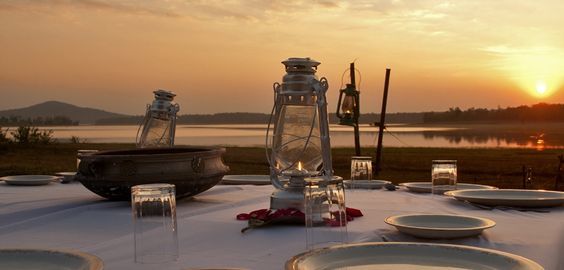 These are unprecedented times, sure. It had been another tough year. Fortunately, the second wave is diminishing in India, and unlock has started slowly. We are still in dilemma about traveling freely to amazing destinations, but that doesn't mean a getaway is off the table.
How about sipping morning tea sitting by the lakeshore or walking through the pathways wrapped in the sheet of mist and invisible birds chattering all around. Well, It's time to give yourself a perfect break and spend some self-care time with a view of sparkling turquoise waters, mountains that appear to be melting into the lakes.
Here's a list of 10 exotic resorts/hotels across India that are perfect for you to feel rejuvenated. And yes, these are all lake facing or by the riverside.
1. Hotel Lakend, Udaipur, Rajasthan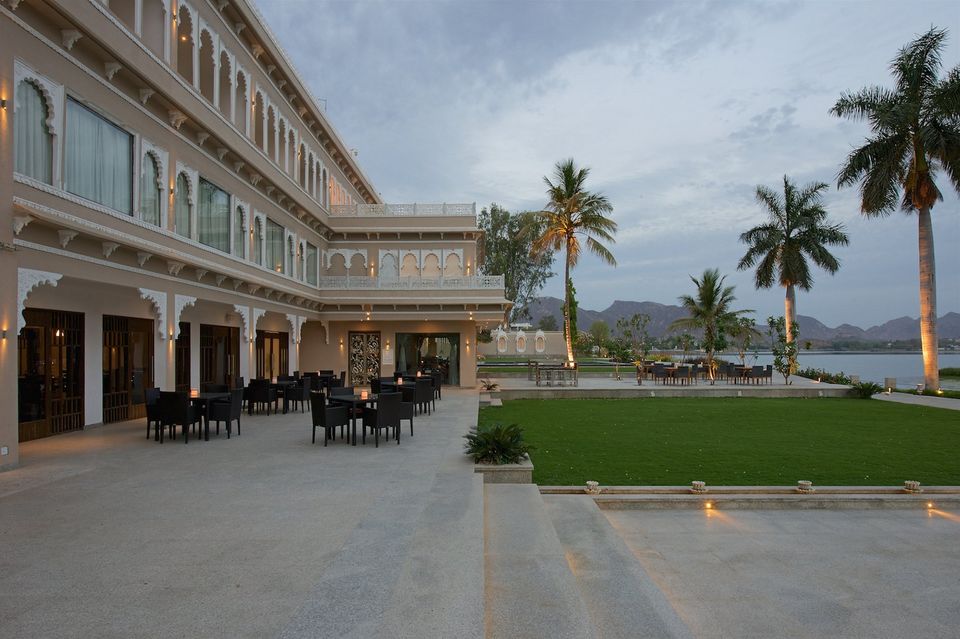 The Lakend is a premium lakeside resort on Fatehsagar lake offering stunning lake views. This stay has rooms with beautiful views facing the lake, the infinity pool, and the sprawling lawns. The cherry on the top, you would be in a city filled with eternal beauty and everything magical around.
The hotel is 500 m from Fateh Sagar Lake, 3.4 km from Lake Pichola, and 15.6 km from the Udai Sagar Lake.
Cost for Two: Starts at INR 9,500
Click here to book.
2. Red Earth, Kabini, Karnataka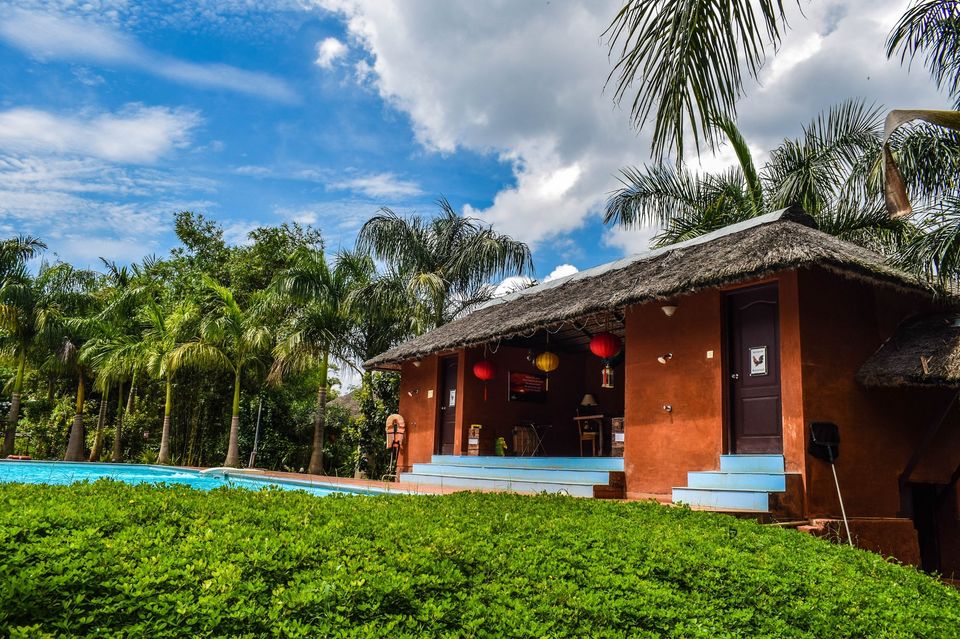 Silence, brilliant sunrise and bird sounds, view of the water from all sides and tastefully done villas are the hallmarks of Red Earth. Great food and very personal and warm hospitality are its strength. Forests in close proximity with a good sighting of wildlife make it more adventurous. River Kabini winds through the wooded treasure giving you the perfect escape to revive.
Cost for Two: Starts at INR 10,044
Click here to book.
3. Sharoy Resort, Kerala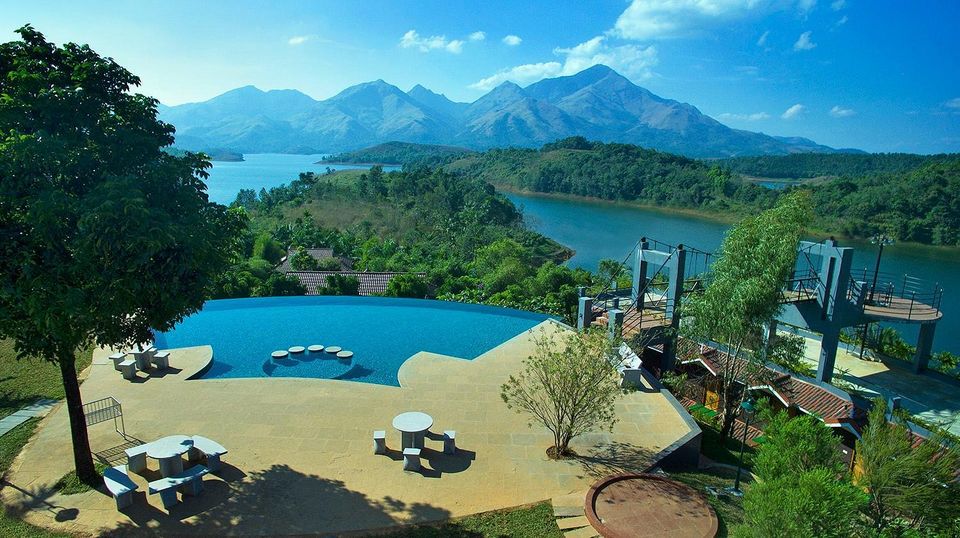 Situated on a slope overlooking the beautiful vista where the Banasura Sagar Dam is located, Sharoy Resort is paradise in God's own country. The resort is located in Wayanad, the green paradise nestled among the mountains of the Western Ghats. You will have options to explore so many picturesque spots nearby and is perfect to go with family and friends.
Cost for Two: Starts at INR 9,900.
Click here to book.
4. The Naini Retreat, Nainital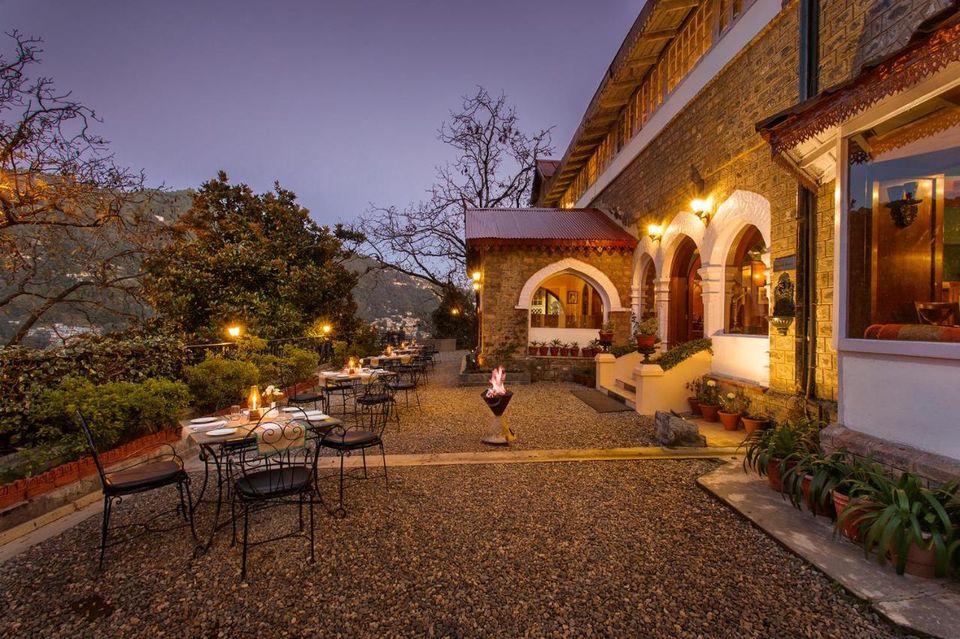 Situated on the Ayarpatta slopes, The Naini Retreat overlooks the mountainous landscapes and offers panoramic views of the Naini Lake. Rooms at Naini feature large bay windows, allowing views of Nainital valleys and hills. The intricate architecture and lake-facing views make this property everyone's go-to choice.
Just 1 km from the mall in Nainital, it's very accessible in commute as well while exploring nearby places.
Cost for Two: Starts at INR 9,000
Click here to book.
5. Akbar group of Heritage Houseboats, Dal Lake, Srinagar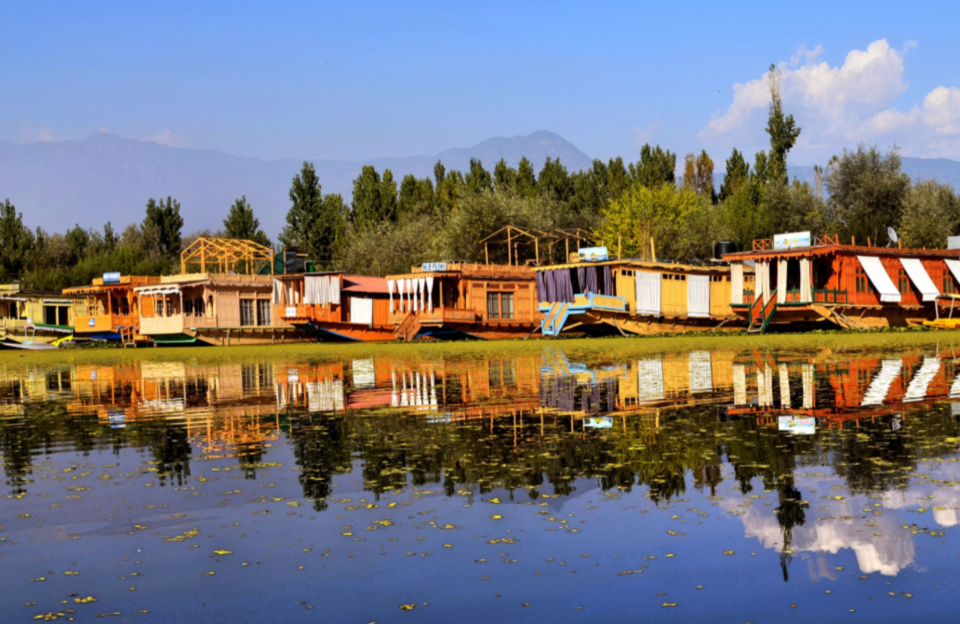 A tryst with houseboats in Srinagar is all you need to get high in the hills. But if you are sidelining a houseboat stay in Srinagar because you have experienced houseboats in Alleppey, then you are wrong! Don't compare. Srinagar's houseboats are luxury abodes, anchored in a peaceful lake, surrounded by mighty mountains. The warm, cozy haven keeps you snug all night and lets you enjoy the splendid views as the sun starts to rise.
Skiing and cycling can be enjoyed nearby, while a ski equipment rental service, ski-to-door access, and a ski pass sales point are also available on-site at houseboat.
Cost for Two: INR 3,400
Click here to book.
6. Lake Side Homestay Overlooking Himalayas, Pelling, Sikkim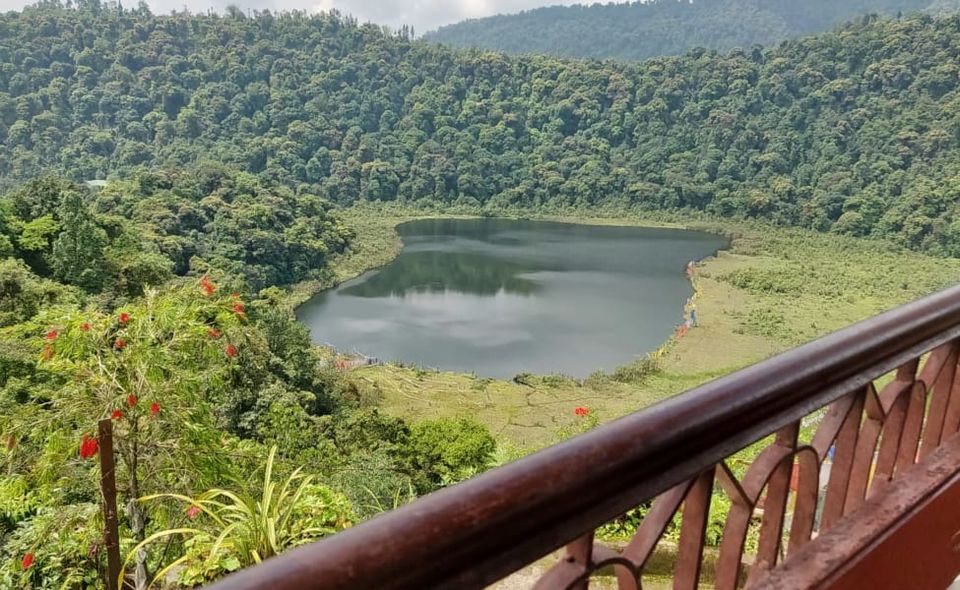 Surrounded by mist in the lap of majestic Kanchenjunga peaks the stay offers impeccable views of nature around with a majestic view of the famous Khecheopalri Lake. The stay is a two-story building, the first floor is solely made of stones and the second floor is made of wood.
The Khecheopalri Lake is a sacred place of worship for Buddhists as well as for the Hindus. Khecheopalri means 'heaven of Padmasambhava', an 8th century Buddhist Master; and the lake is believed to be a wish-fulfilling lake. So how about a wishful stay after what we have seen in the last 1.5 years.
How to Reach: The stay is located near famous Khecheopalri Lake walk and Bagdogra Airport (IXB) is 160 km from the stay. One can easily reach the stay by taking any public or private transport.
Cost for Two: INR 15,999 per room.
Click here to book.
7. Blue Lagoon, Cola Beach, South Goa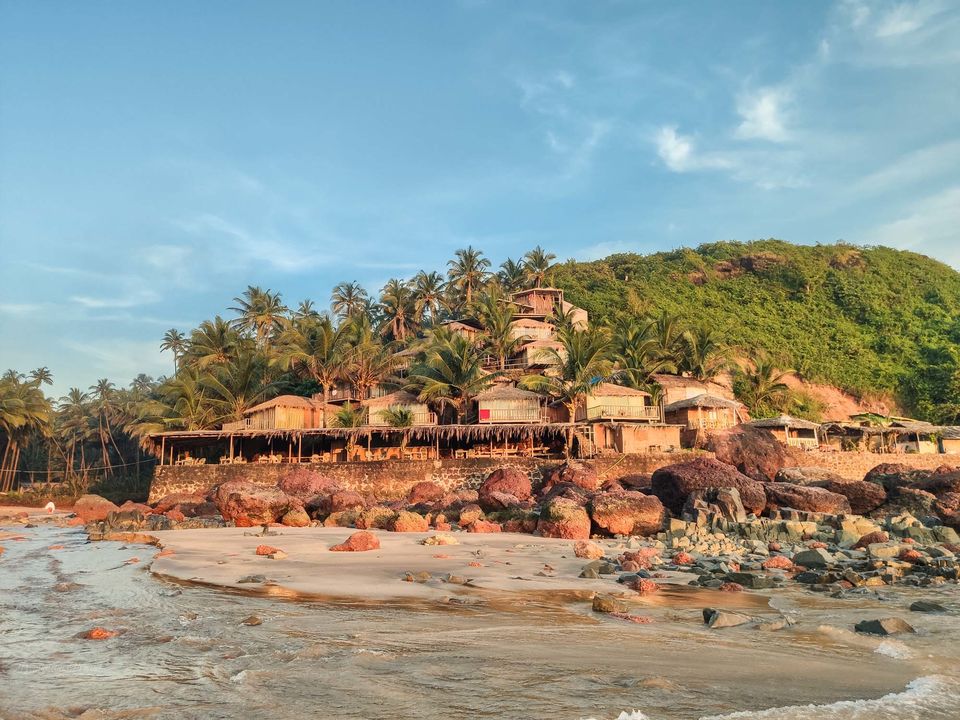 Heard of sweet water lakes by the beachside? Well, you will find one in Goa. This place is called an emerald lagoon because of its clear green colors and its calm swimmable waters. This point is called the Blue Lagoon / Emerald Lagoon although it's the end of the freshwater stream that meets Cola Beach.
Staying here is itself a vacation. Go kayaking in the lagoon, enjoy breathtaking sunsets and indulge yourself in Goan cuisine at the in-house restaurant.
Cost for Two: Starts at INR 5,500
Click here to book.
8. Palmgrove Lake Resort, Punnamada, Alleppey, Kerala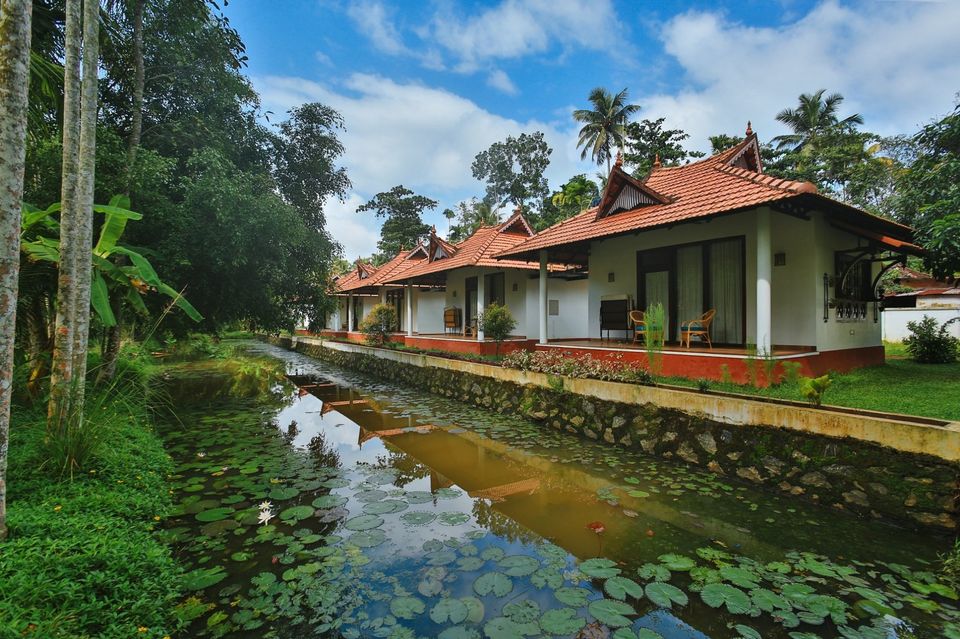 Palmgrove resort is an elegant holiday resort situated on acres of natural greeneries and is on the banks of the beautiful Punnamada lake. The resort offers complete privacy and a peaceful atmosphere and is free from air and sound pollution. The resort is a wonderful paradise and a home far away from your home.
Cost for Two: Starts at INR 3,679
Click here to book.
And while you are in God's own Country, don't miss the backwater rides.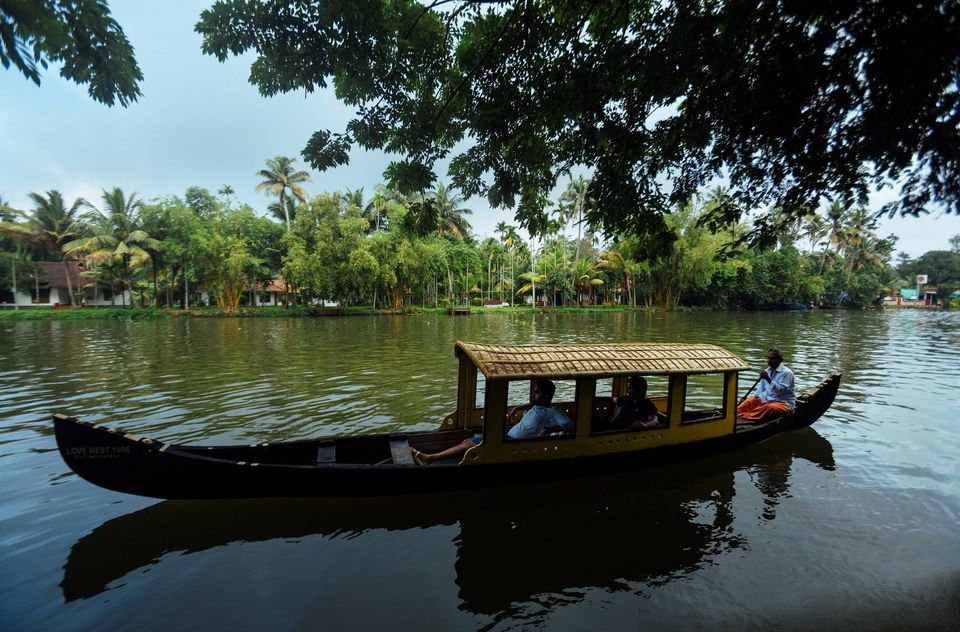 9. Green Velvet Resort, Pawna Lake, Lonavala, Maharahstra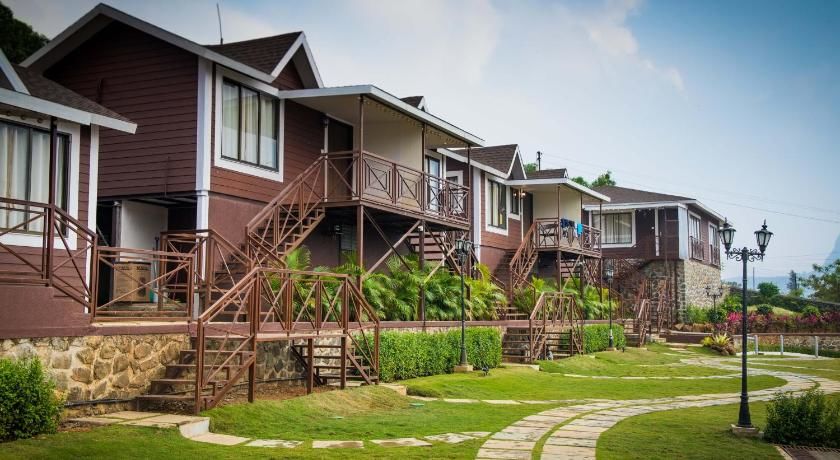 If you are a resident of Pune and traveling towards Mumbai, or coming back to Mumbai from Pune, then on your way, you will reach the Pawna Lake near Kamshet. Sitting at a height of 1500 feet from sea level, the lake area is also much cooler than its neighboring towns, offering a refreshing escape for urbanites, all year round. The location, the wonderful weather, and the panoramic views make Pawna Lake a camper's paradise.
Green Velvet resort is the perfect escape with your family or friends while camping by the Pawna lake and star gazing is amazing if you are someone who loves catching shooting stars.
Cost for Two: Starts at INR 3,950.
Click here to book.
10. Coorg Jungle Camp Backwater Resort, Coorg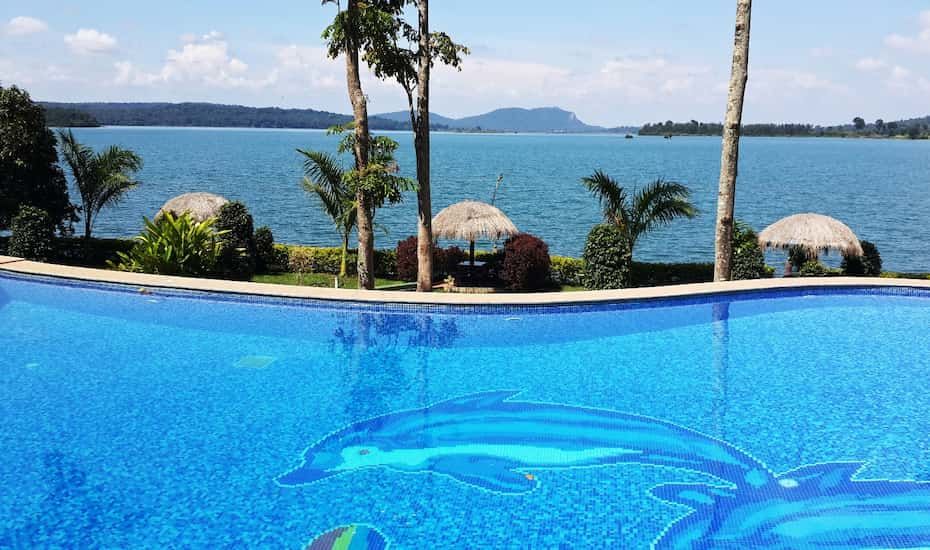 Having a serene ambiance and offering breath-taking views of the surrounding, the Coorg Jungle Camp Backwater Resort is located at the backwaters of Harangi in Coorg. This classy resort makes the perfect accommodation for leisurely vacations and weekend getaways. The Coorg Jungle Camp Backwater Resort is 36 km away from central Coorg.
Enjoy SPA here and admire views of coffee plantations and backwaters from private balconies in rooms.
How to Reach: Mangalore Airport (157 km) and Mysore Junction (106 km) are the nearest travel hubs to Coorg.
Cost for Two: Starts at INR 4,872
Click here to book.
I am sure you would be packing bags right away and plans to give yourself a perfect break is ready. Enjoy your stays at these blissful lake-facing properties while taking full precautions. Safe Travel!
Think we missed out on something? Tell us about it in the comments below or reach out to me on Instagram, I go by the name nomadic_missy. Or write about it here on Tripoto and earn Tripoto Credits!