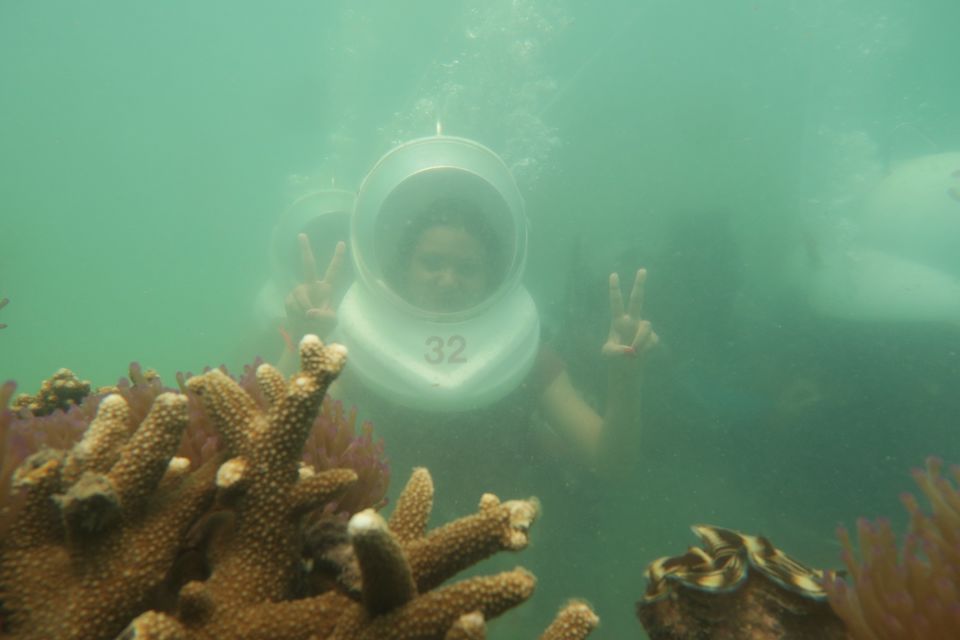 The experience was wonderful. I think everyone should try this at least once in lifetime. And you guys Happy to hear that this activities are not only for swimmers even non swimmers also can do. Me and ma wife were there and i was so happy and excited about my 1st sea walk at Pattaya corel island.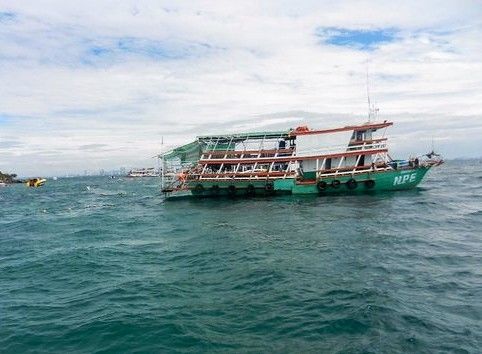 sea walk is not allowed for elderly especially who had operations. They charge 1500-2000 thai baht per person for 30 min. They take you to ferry parked in sea via speed boat. You can change your clothes if you want. And they provide you baskets to put your belongings things like bag, wallet, mobile phones etc.
Then they guide you what is sea walk and how will things work and most important they show you that particular sign language for sea walk, because when we inside the sea we can't hear anything except the googling sound of water.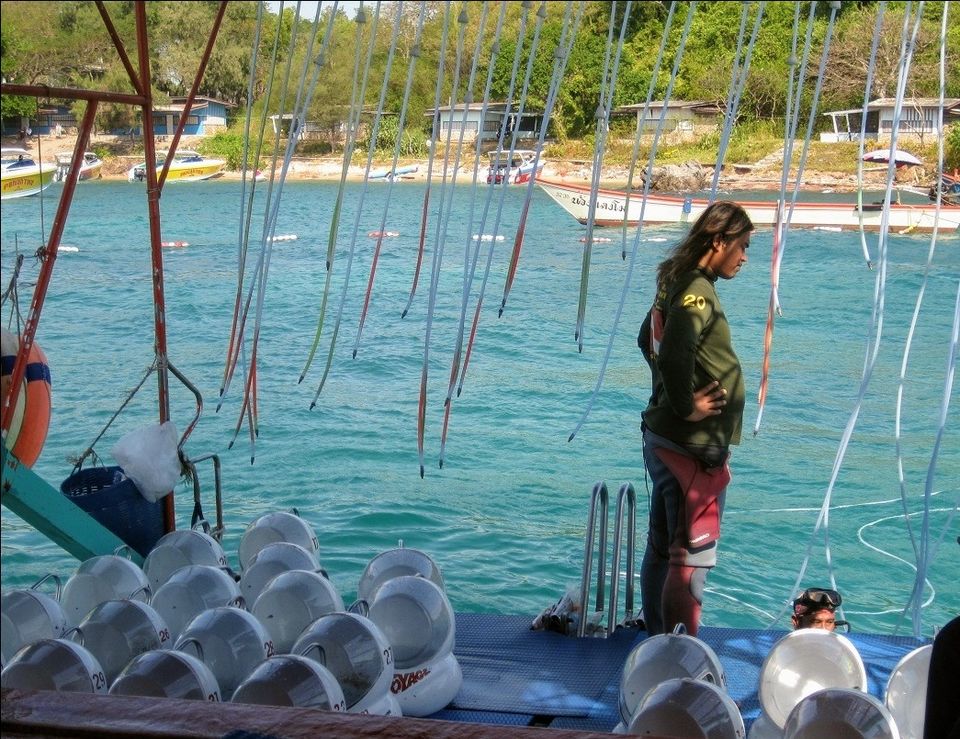 You can see the helmet placing there. They put these helmet on our head. By placing a helmet with oxygen pipe into the sea we can breathe. Its lil difficult for 1st timer it hardly take few seconds but after that it is easy to breathe through helmet. The head mask(helmet) provides is full of oxygen and its connected to the base ship. Hence there won't be any difficult to walk under the sea from the base ship.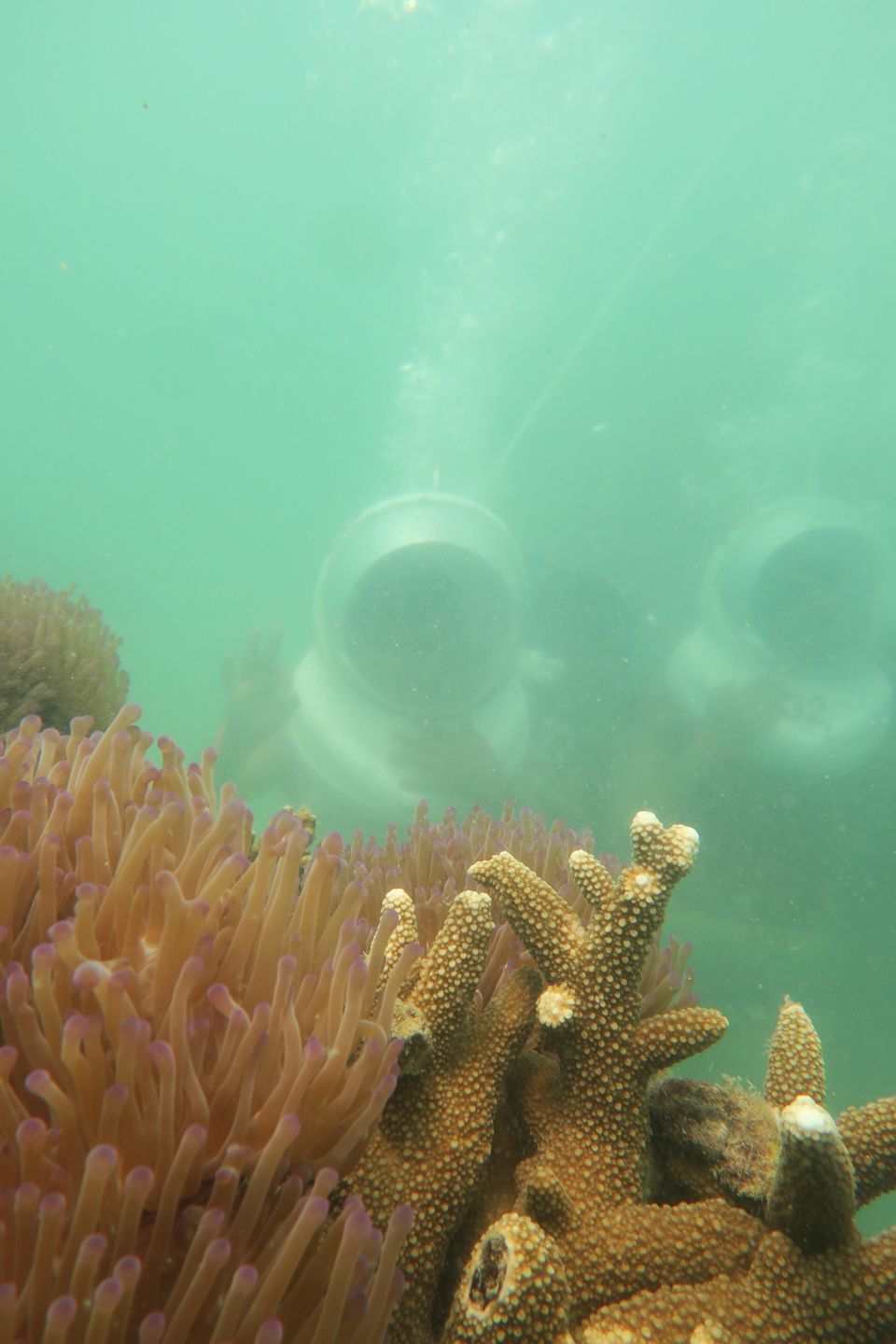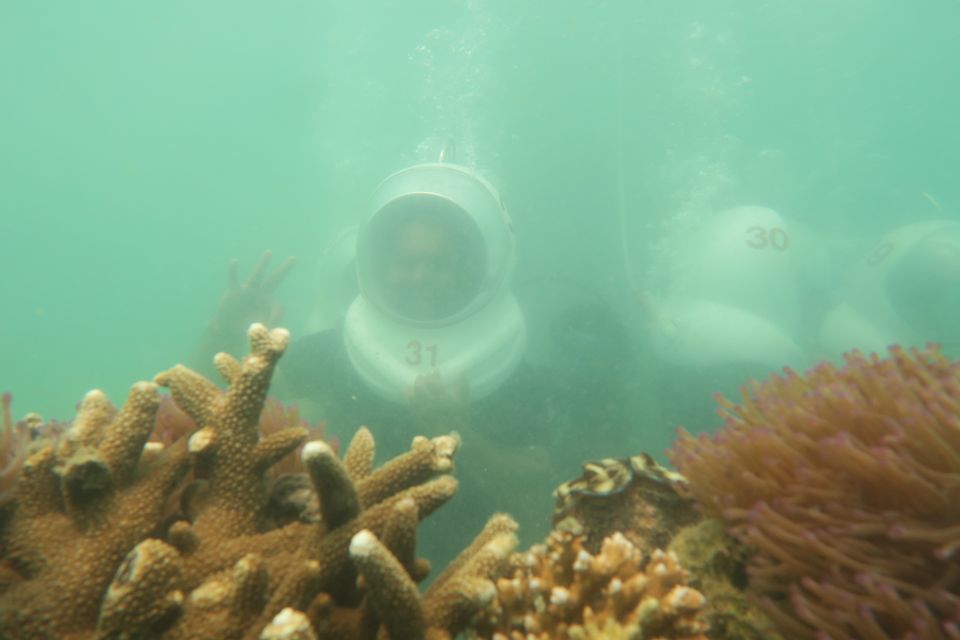 They take pictures of you in water and give it to you form of CD. The cost of CD is included in the total cost.
Although as per their marketing a 4 year person can also do sea walk. But i think it is quite risky for children. Parents should keep in mind this thing.
Apart from this the experience was awesome. When i was going down at 1st time i was scared but after few minutes i was conformable and i could clearly see Corel and shoal. They provide bread peice to feed fishes. I was feeling like i am walking on space. And after you finish your sea walk and when you come out of sea you feeling so light just like you loose some weight. Feels amazing, happy and proudy.