Traveling Solo had been a bucket list and what best time to do it after finishing Masters.
But since it was me, the travel glitch is mandatory. Rains delayed the flight by 14hrs and finally took Spicejet SG-81 from Mumbai to Bangkok.
Window seat and leg space, majjani life. Starts one epic journey for a soul searching solo trip.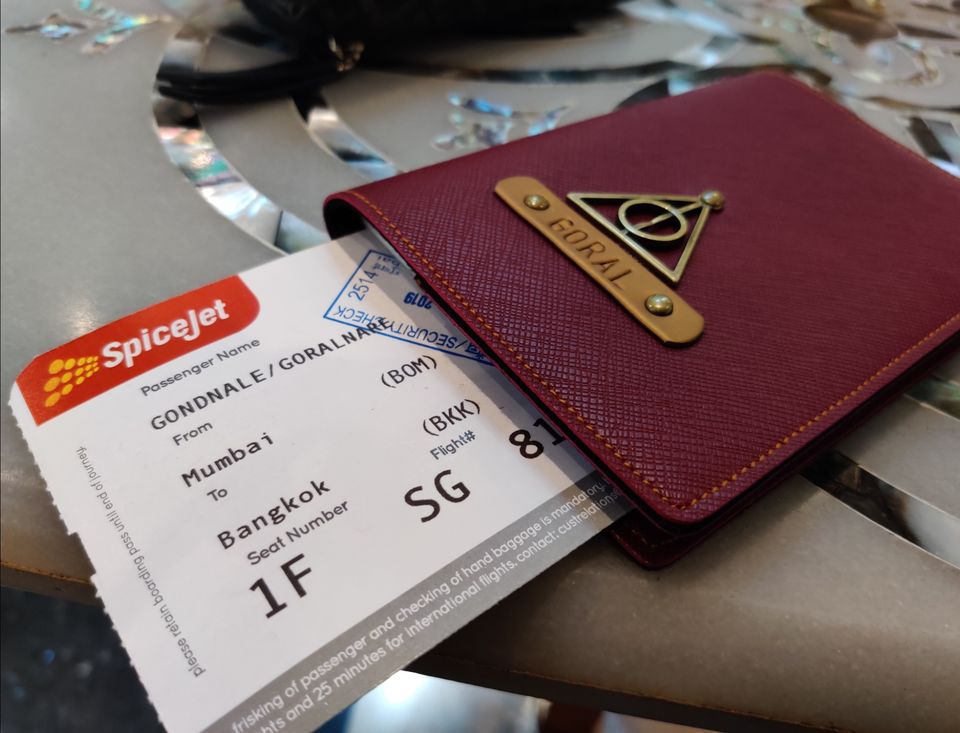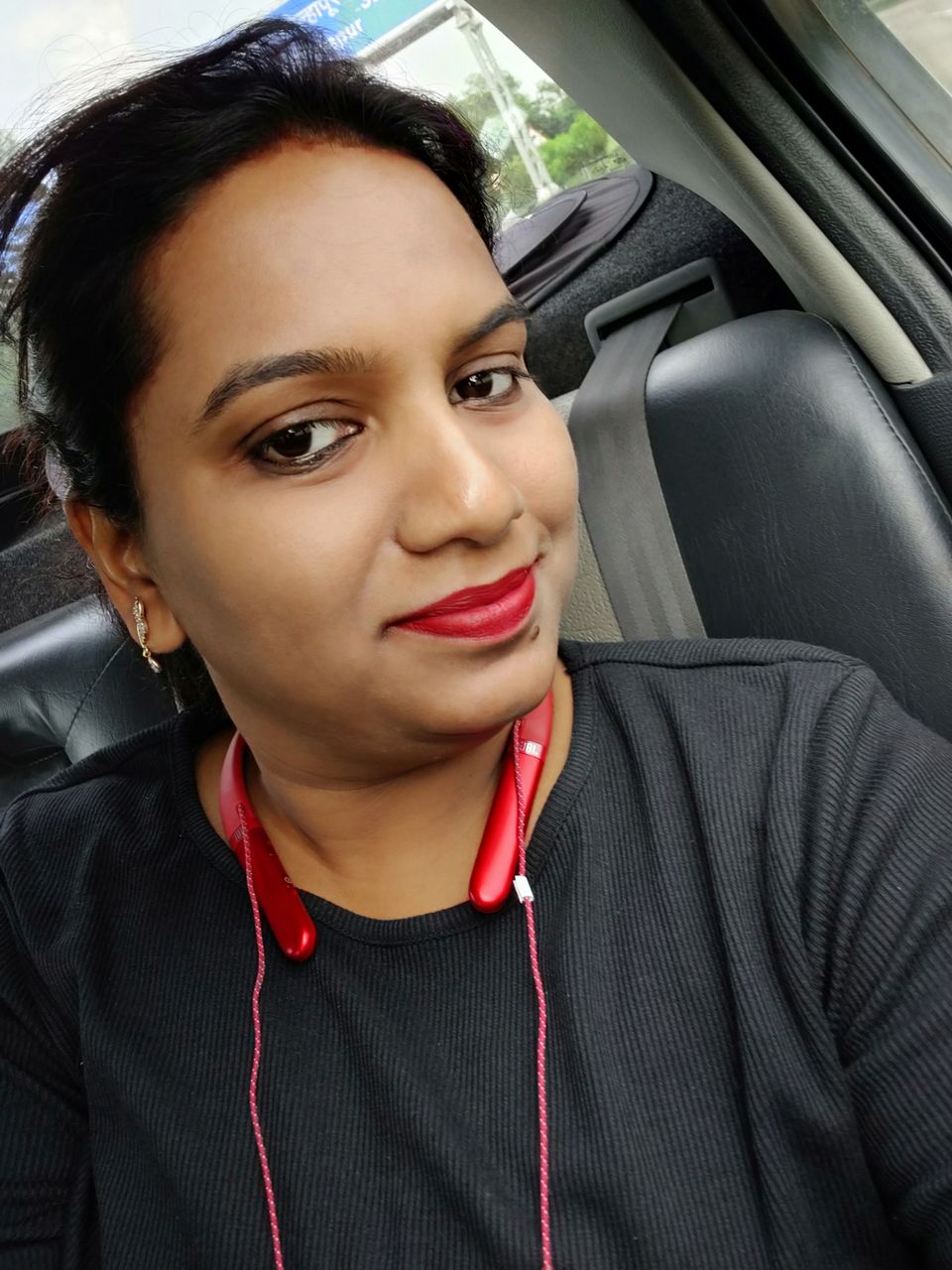 12:00 am today: current status: long 'Visa On Arrival' queue and some fun interactions. Met so many wonderful people in the queue itself that it hinted onto a great trip. A family on a annual vacation, a priest (panditji) from USA on his annual leave and a hoard of honeymoon couples.
P.S. 10,000 tbh currency is to be carried. If they ask for. Also they don't have ATMs inside. So carry either cash or tbh already.
After a 2hr long tussle, finally visa stamped and starts the real fun.
1: Bought a SIM Card. They have brilliant plans like unlimited internet for 7 days ranging from 200 to 799tbh.
2: Met the Airport coordinator for the trip only to realise they had been waiting for pretty long (blame the flight delay for the same). They Clicked me my 'WANTED' photo pretty well.
So onto a cab I hopped and as you can see, was taken to Golden Sea Resort, Pattaya.
4:30am: reached the hotel and crashed in the bed by 4:45am.
9:00am: Breakfast at the restaurant. Look at that yummy plate of food. Delightful it was.
9:30am: Off to Coral Island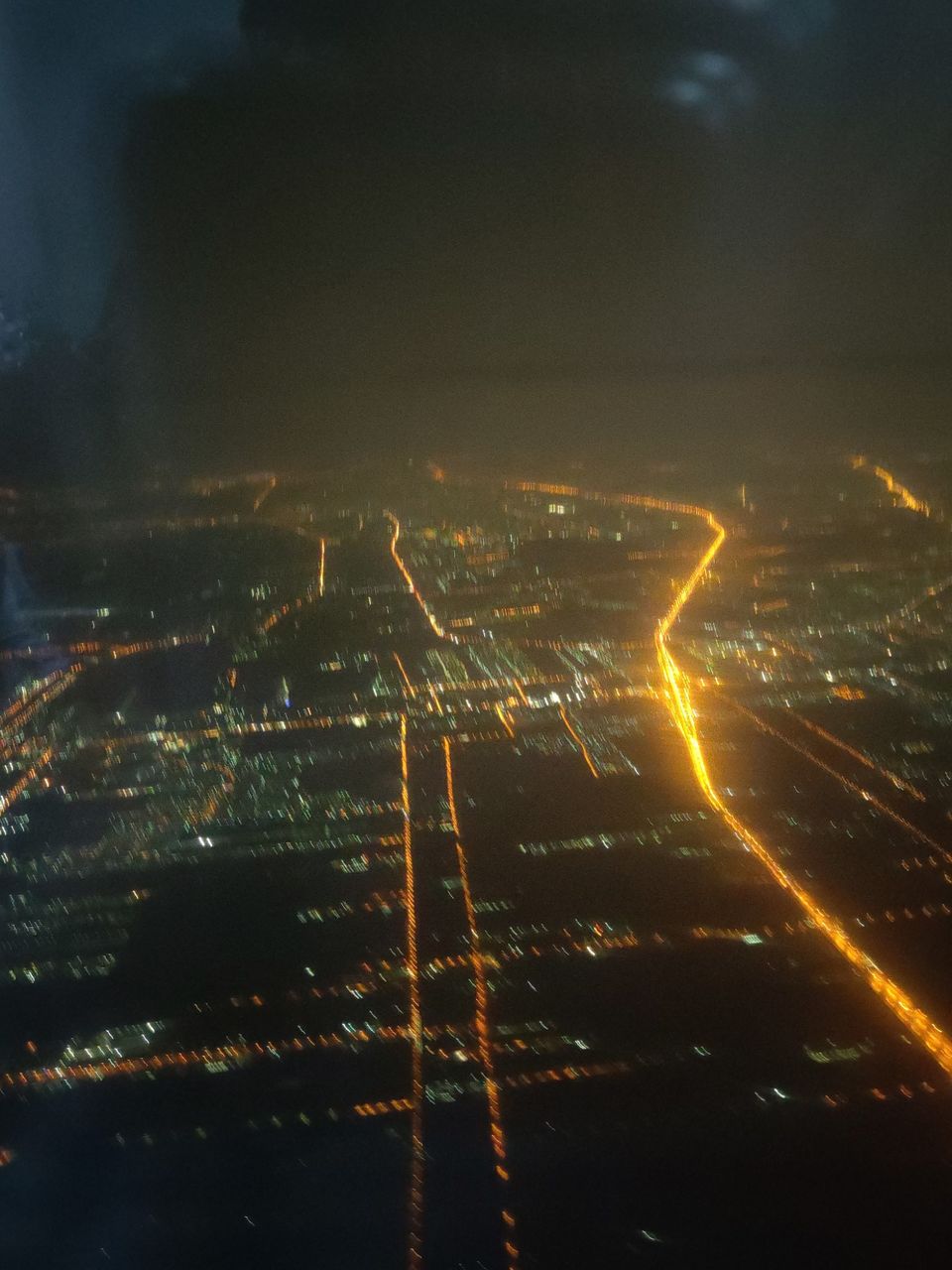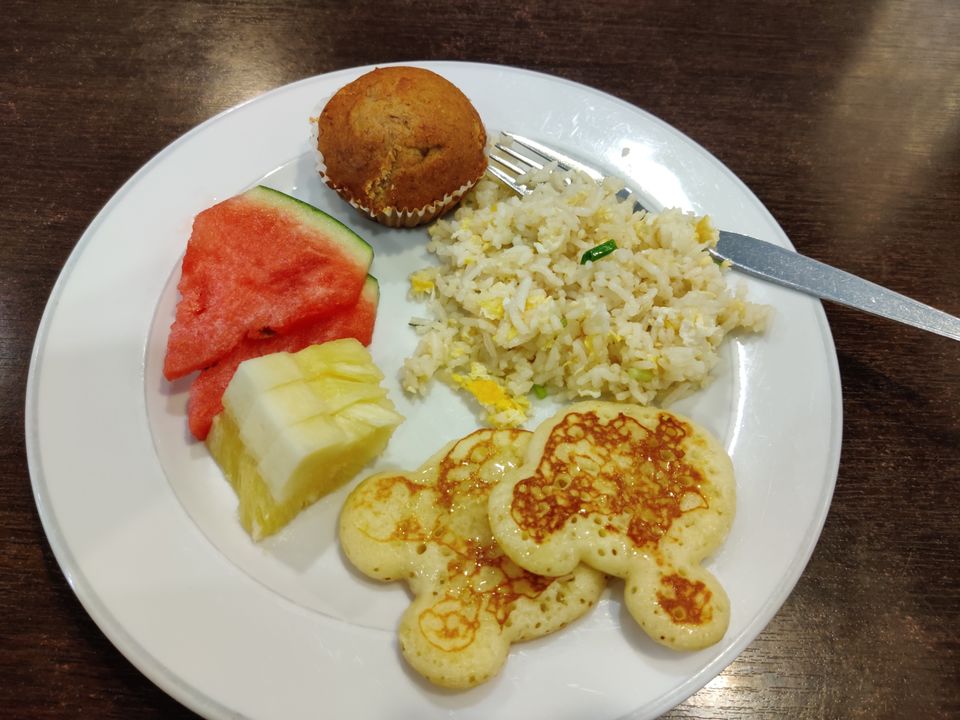 So much hustle going on that you definitely don't miss India. Especially coz there are so many Indians. We are definitely the travelers????
10:00am: The Coral Island tour organizers are the coolest people and they are all females (talk about empowerment). So they arrange the group and put us all on the Speed Boat.
P.S. They click you pictures at many places and then sell you the same framed. Memories indeed.
So they take a first stop and explain you all about the tour and the water sports. The instructor talked in English and Hindi. Definitely many Indian travelers.
A package of Adventure sports including Parasailing, Underwater Walk, Banana Boat Ride and Jet Ski. All for 2000tbh.
Parasailing and Underwater Walk were the best experiences. Being hydrophobic, these were thrilling and exciting all at once.
Being a solo traveler, you don't have anyone to fall back with your inhibitions or fears. All you have is yourself and your determination. That's where you find yourself. And also, you really tag along with anyone at all.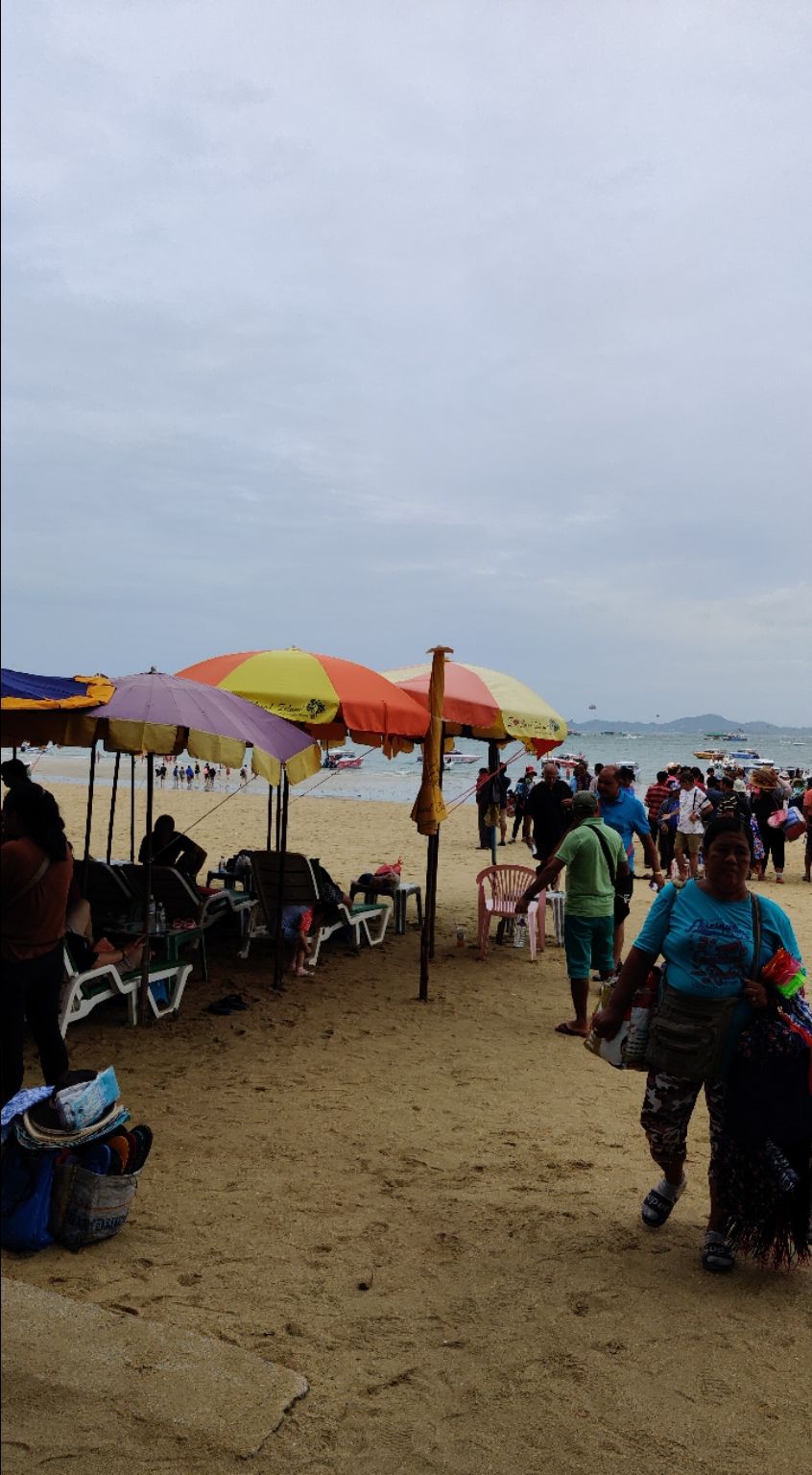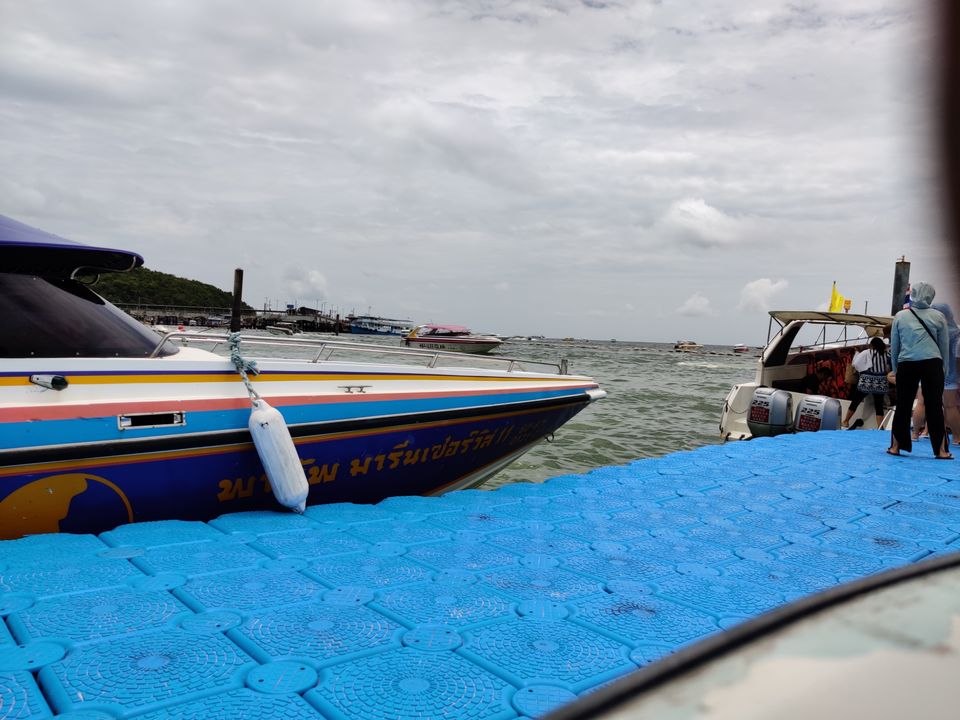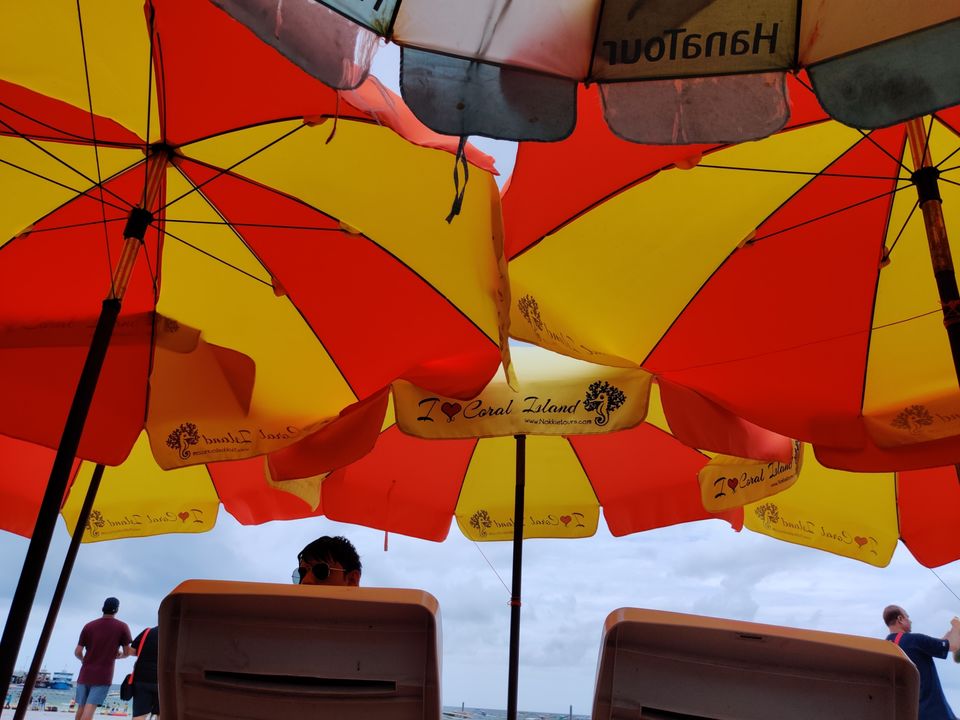 A small visit to Gems Gallery after sumptuous lunch was so nice.
It was a tour to the factory with a visual tour of the discovery and making. Informative least to say.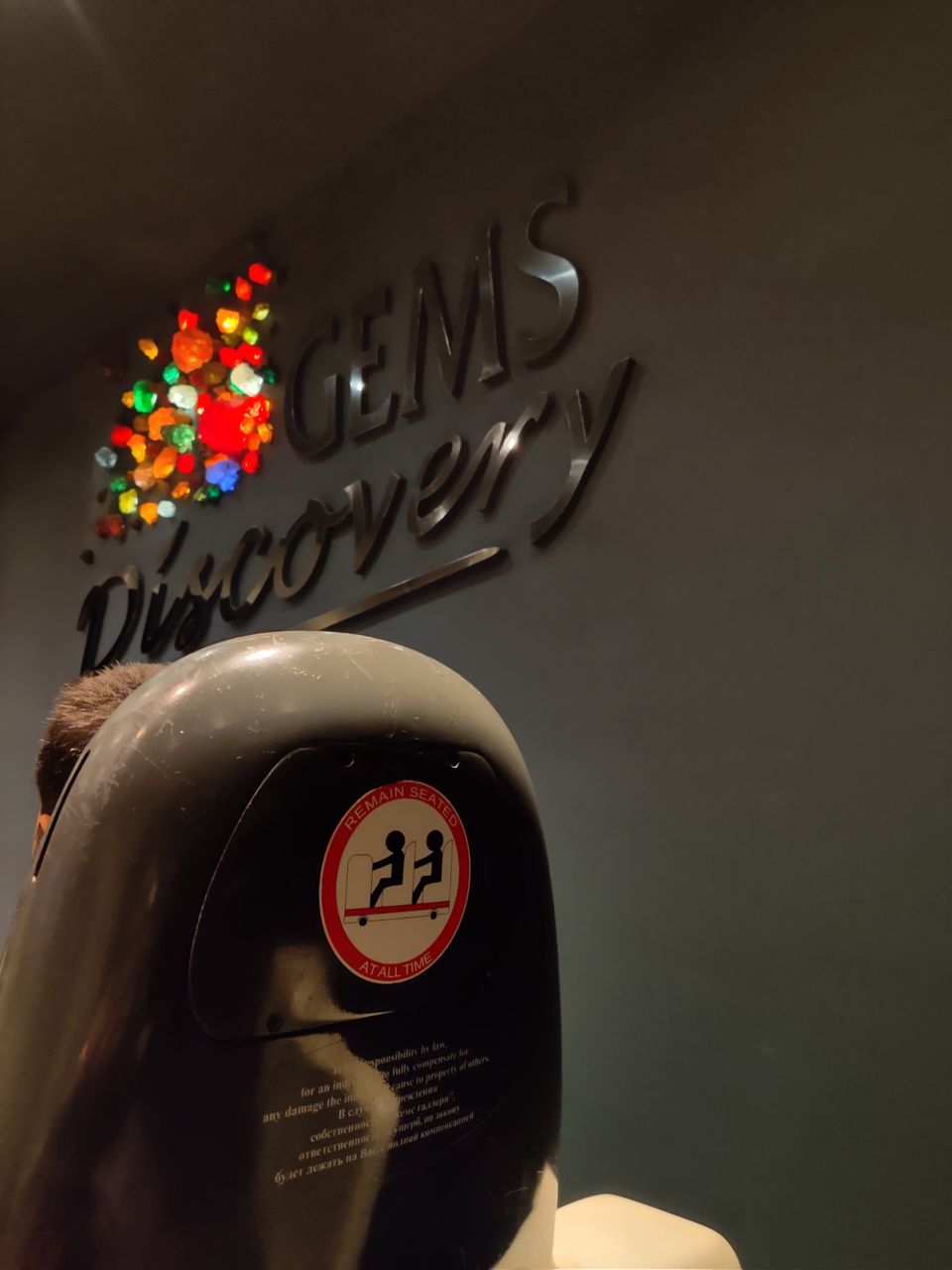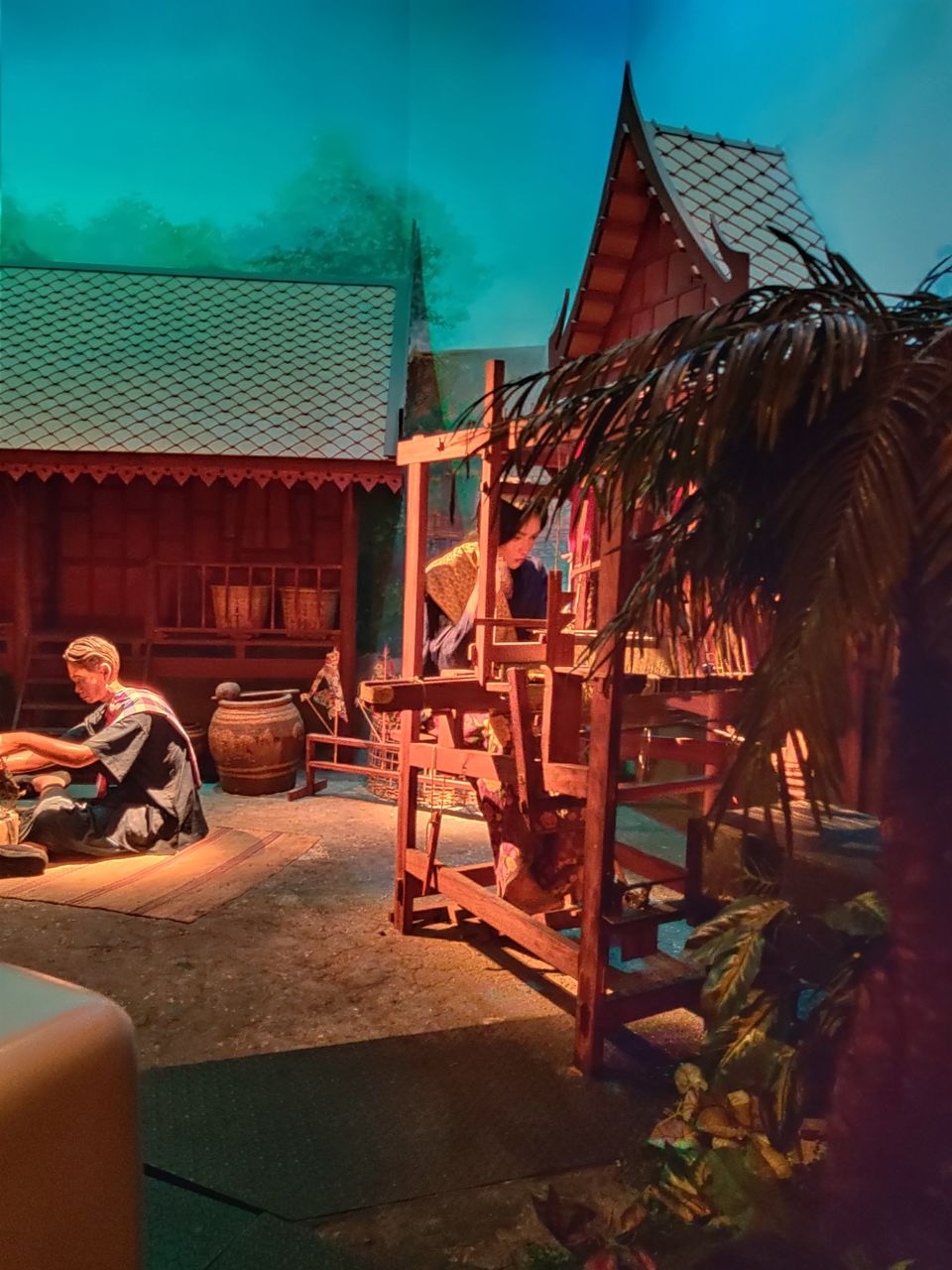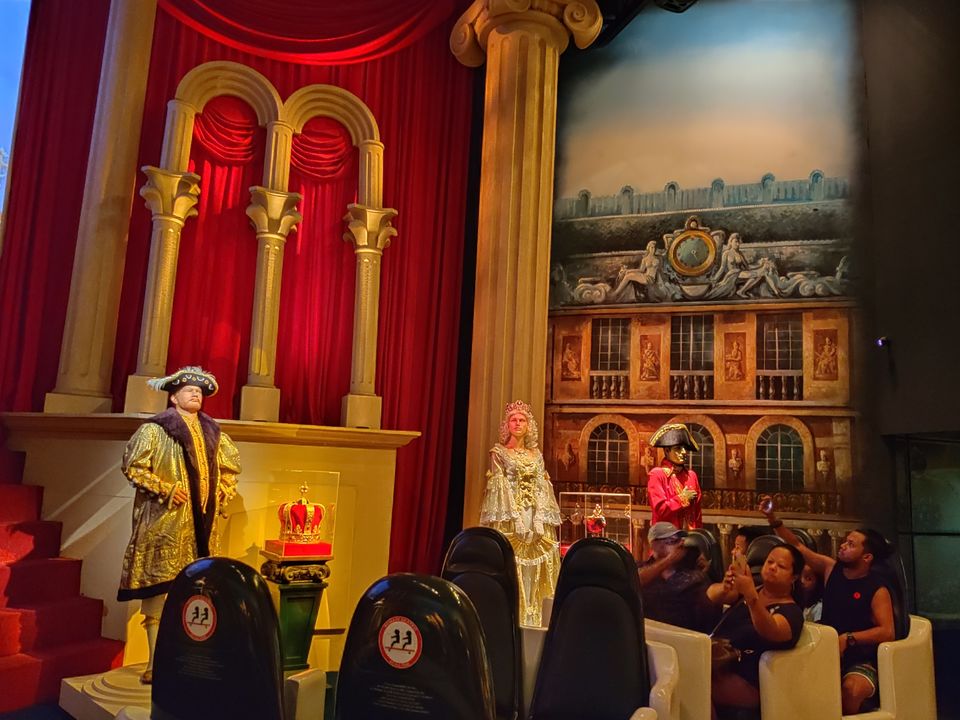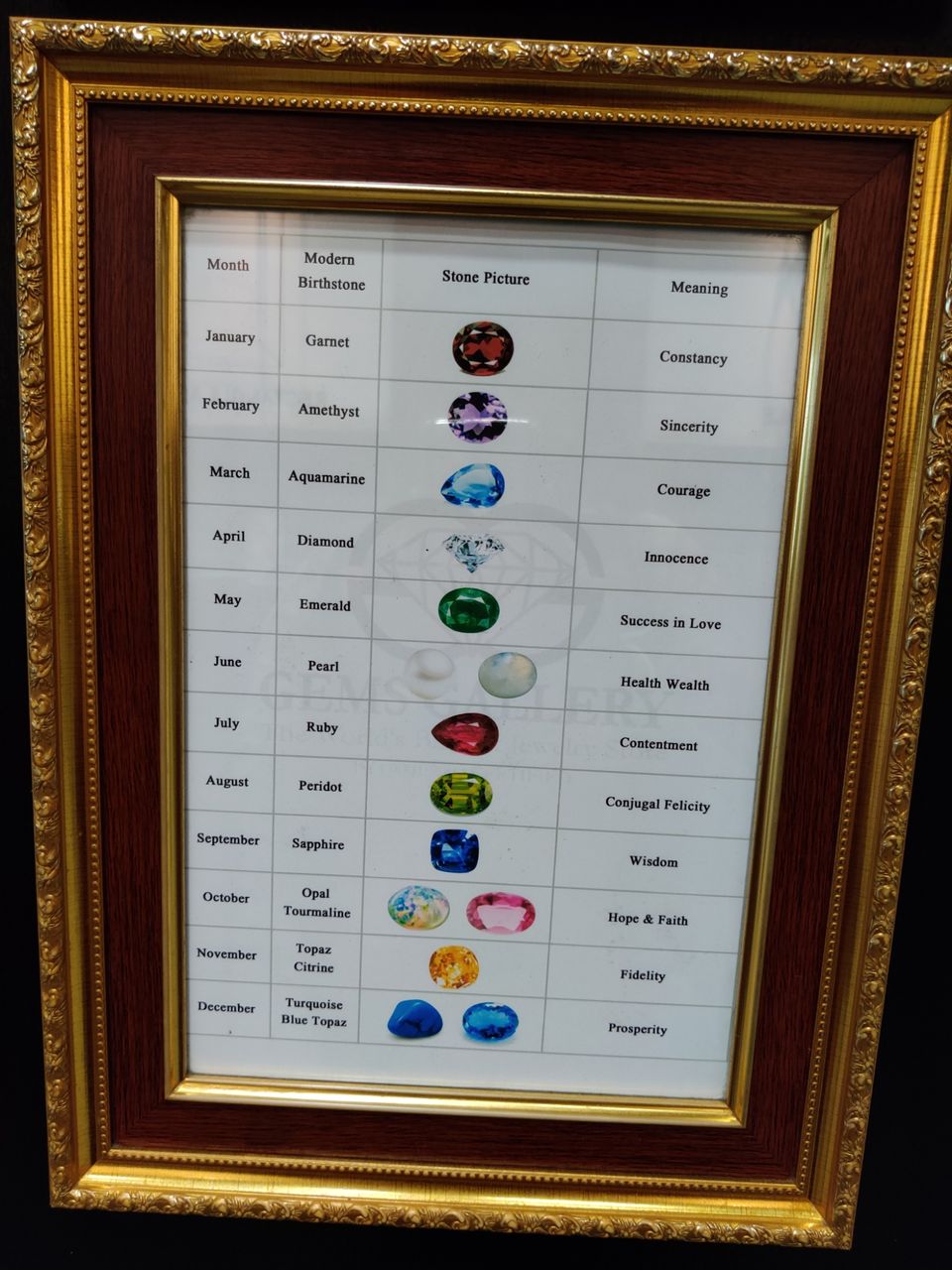 The day just didn't end yet. Alcazar Cabaret Show is the Asian version of Moulin Rouge. So colourful and vibrant. Visually stunning show definitely.
Should you visit Pattaya, do watch this show.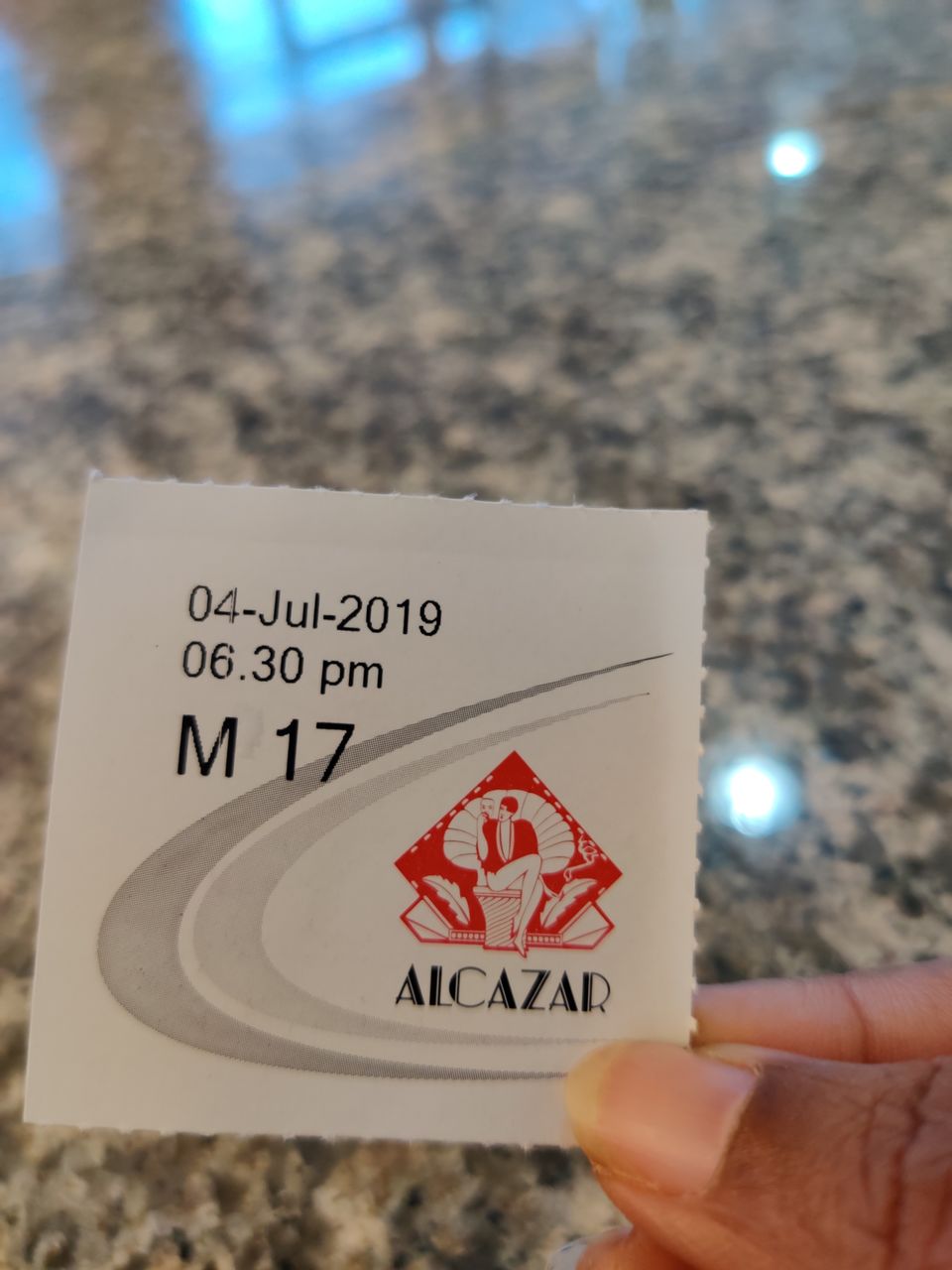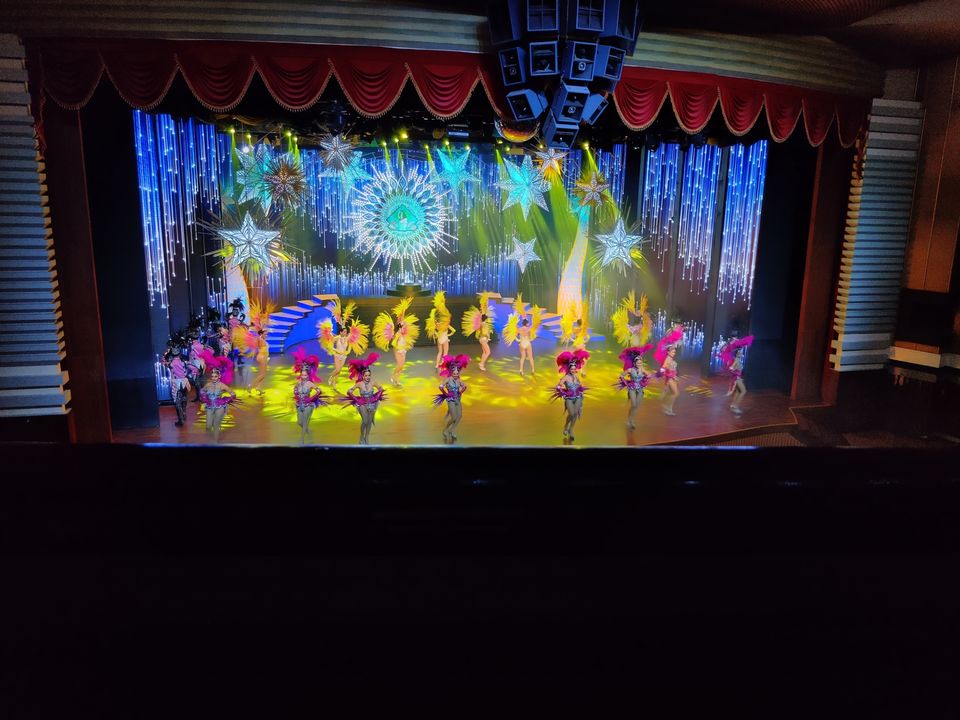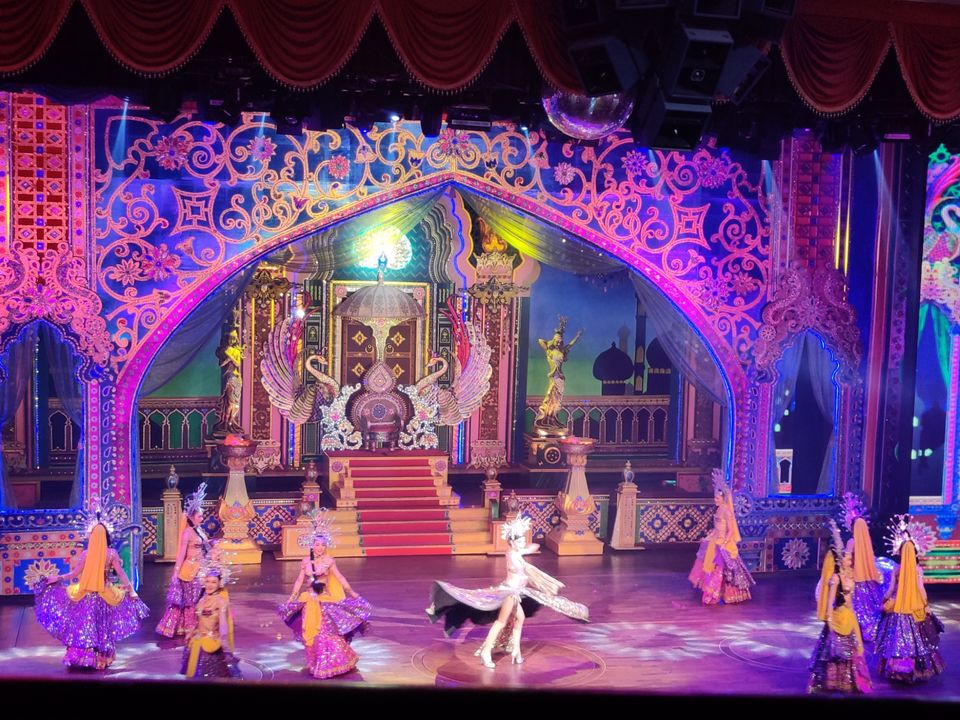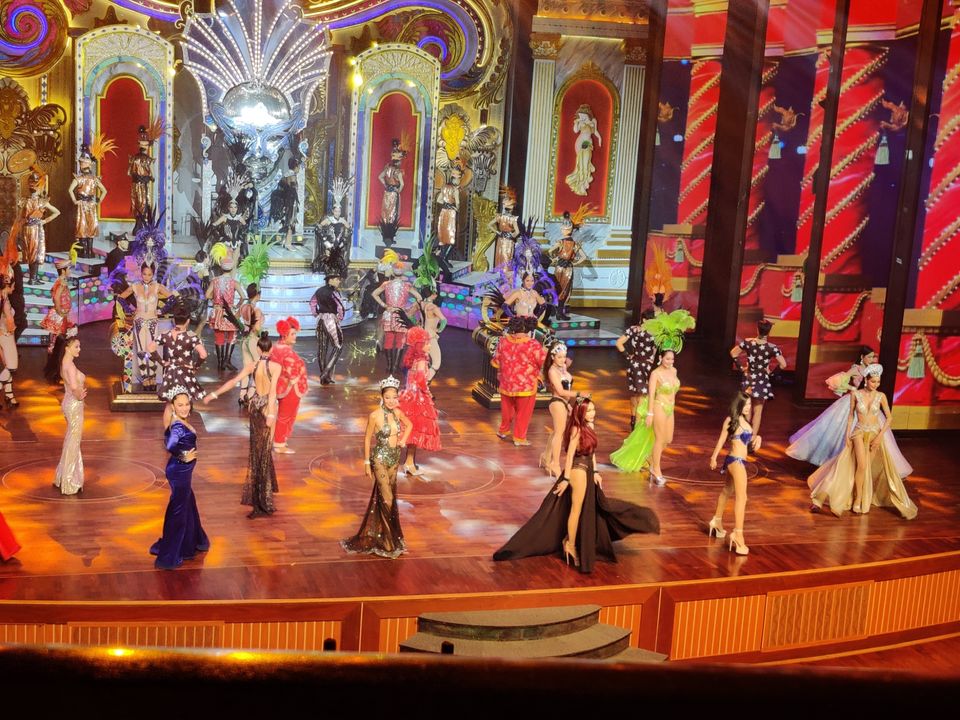 Humble and Comfort Dinner Scenes for the day.
Signing off the happening day.
Insights: It's liberating to travel solo.
You are the boss.
No liability.
Great fun indeed.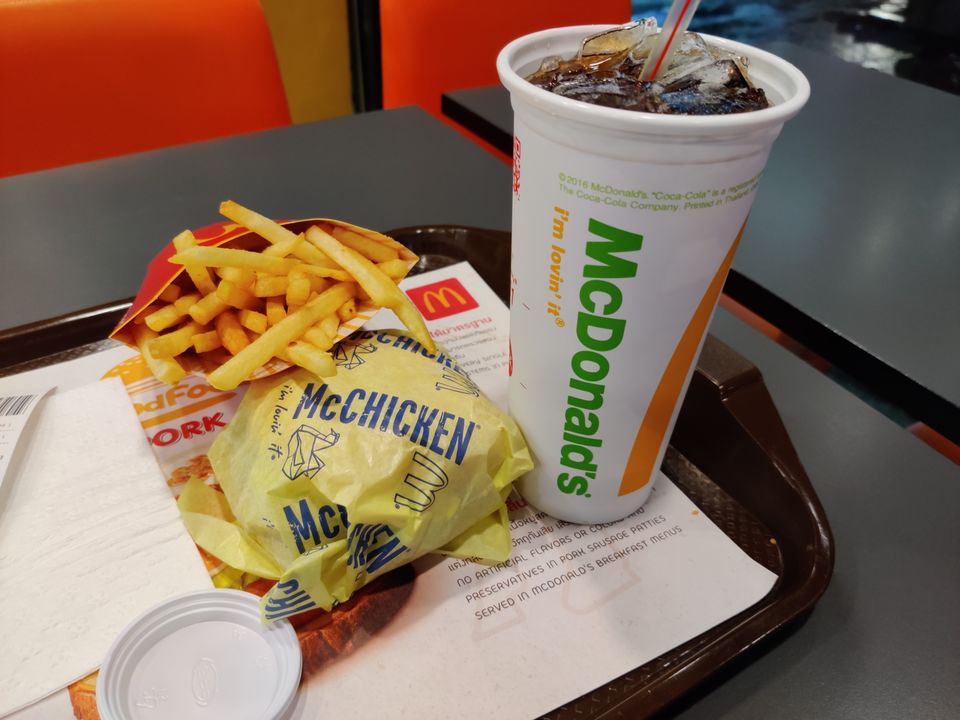 A day less in Pattaya got me all wanting more. But that's where you know you can come back as well. Life's like that.
Starting the day with breakfast at Pattaya and Checking out of the hotel and admiring the peaceful stay that it was.
Off to Bangkok for the next 3 days and all excited.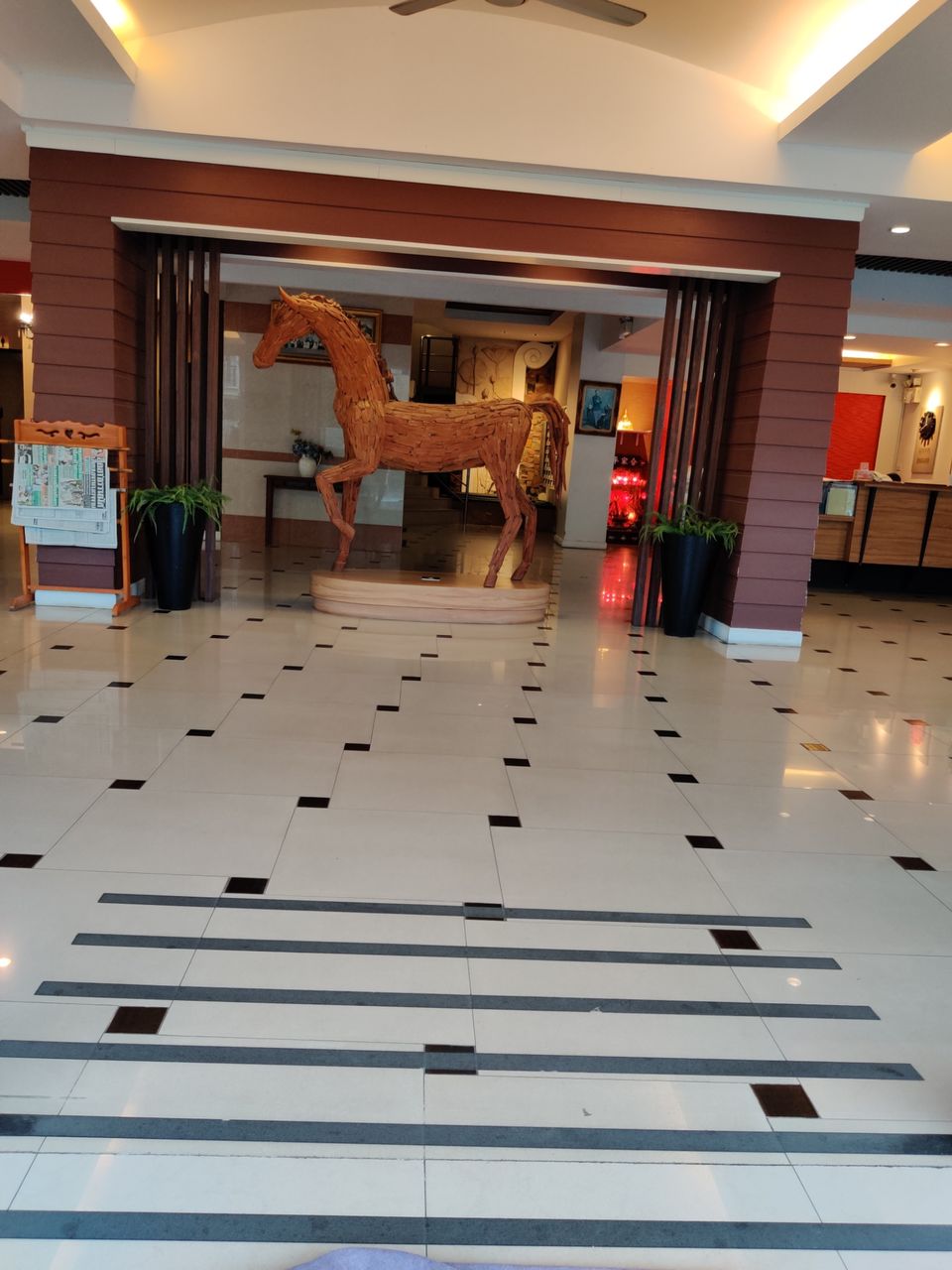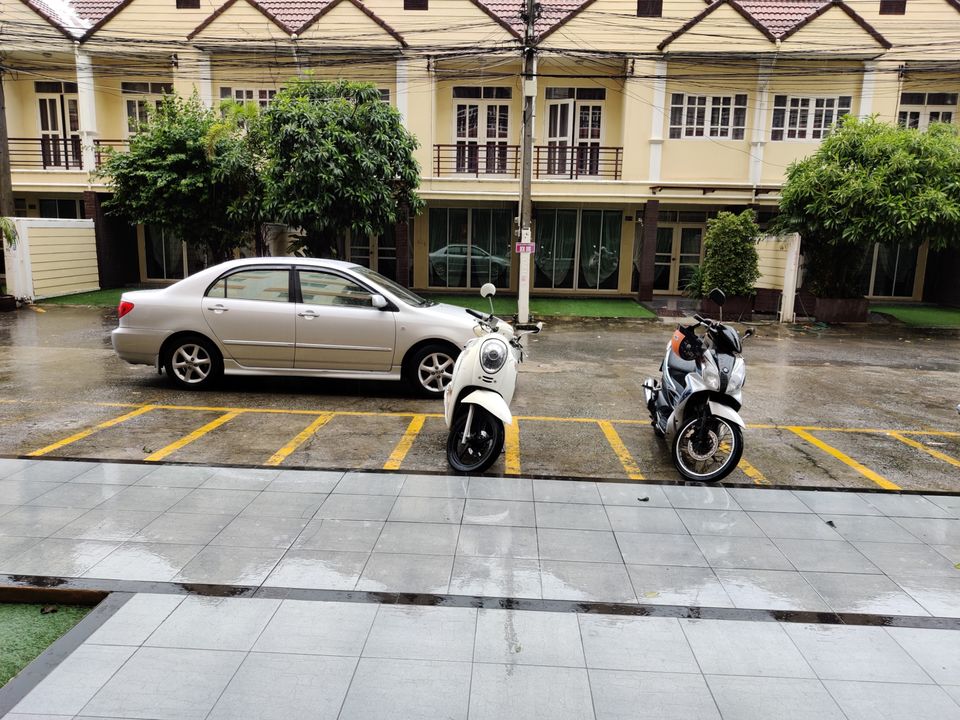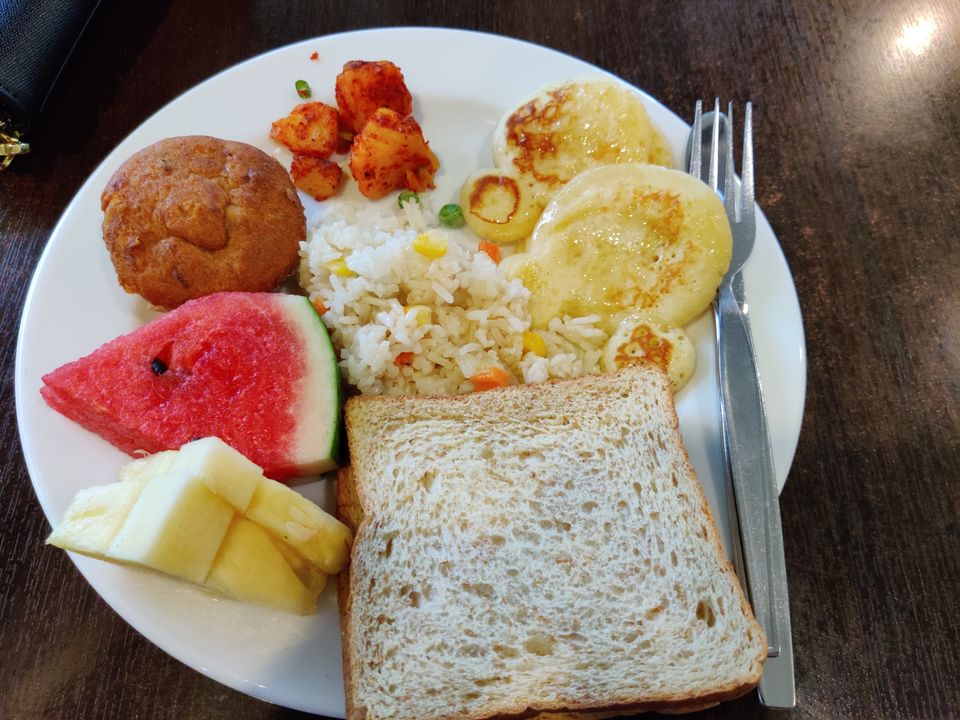 Rains through the ride back to Bangkok got my day delayed and so the day tour was postponed.
So all I could do was sleep in the hotel or just make the most of it. I could sleep after I was back home, so why do it here.
And that's when I decided to go exploring.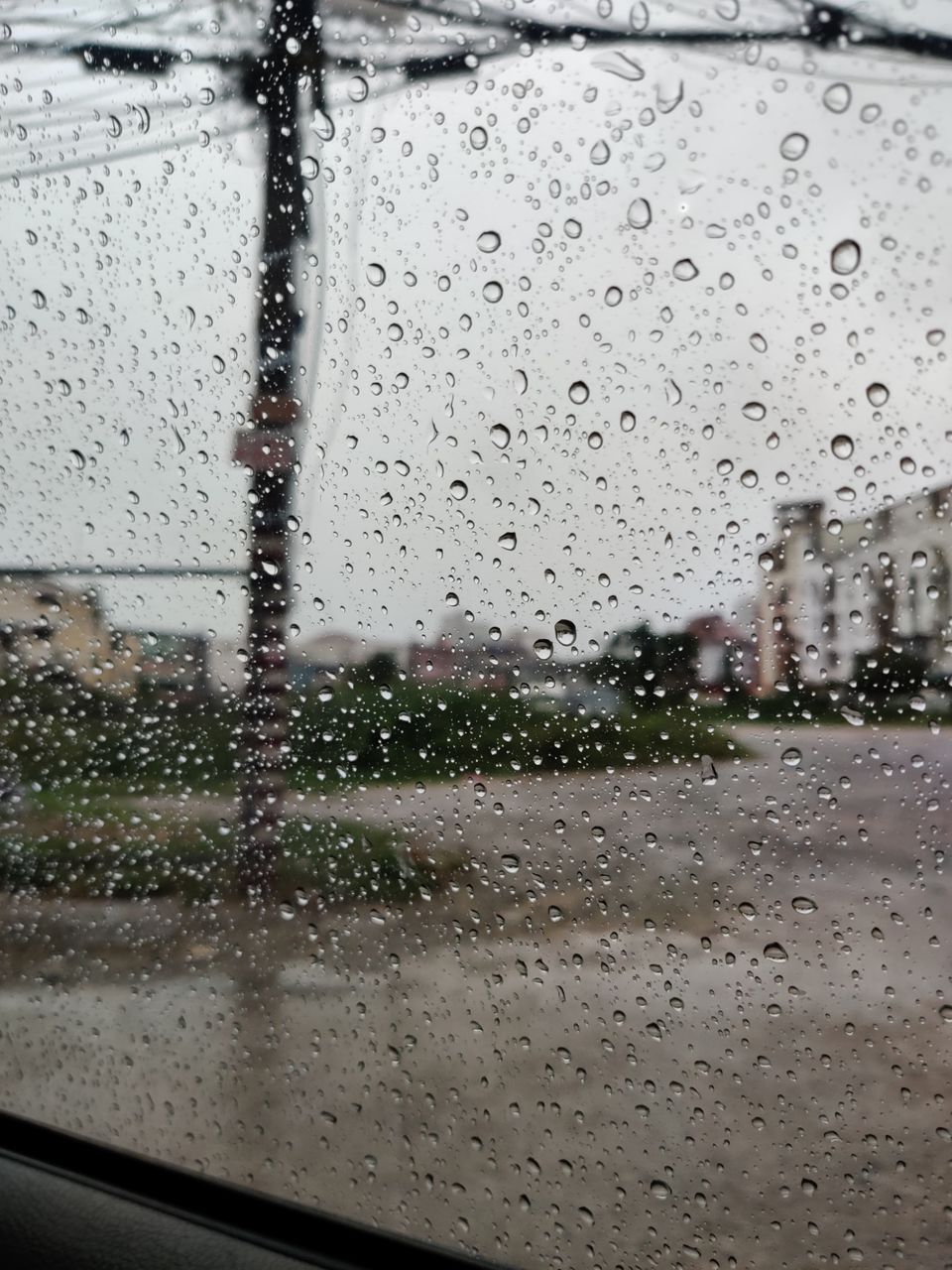 Taking a taxi is so normal, but taking a biketaxi is so cool. First of all, it's cheap and secondly you can have a look at the city far better on a bike. Correct decision.
MBK Center Bangkok is a shopping area much like the markets in our country. They have everything. Huge 7 storeys Mall with Electronic Market also and everything.
But the fun was the flea market outside. Now who doesn't love flea market. It is so much fun. And they had everything. Look at that butter cookies. Absolute melt in the mouth. Wish I could buy loads of them and bring back.
For Dinner, went to the famous Thai Restaurant there named Yana. Some yummy Thai Styled Steaks to the rescue and calling it a day with this.
Insights: You are impromptu when you are alone.
Biketaxi can be taken conveniently.
Happiness is on point still.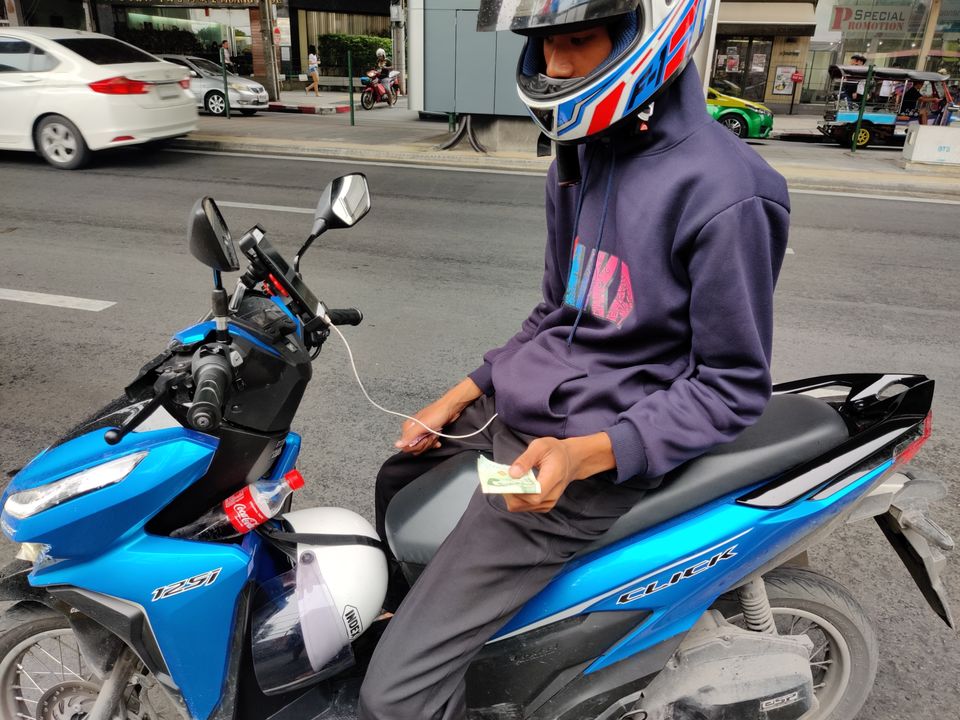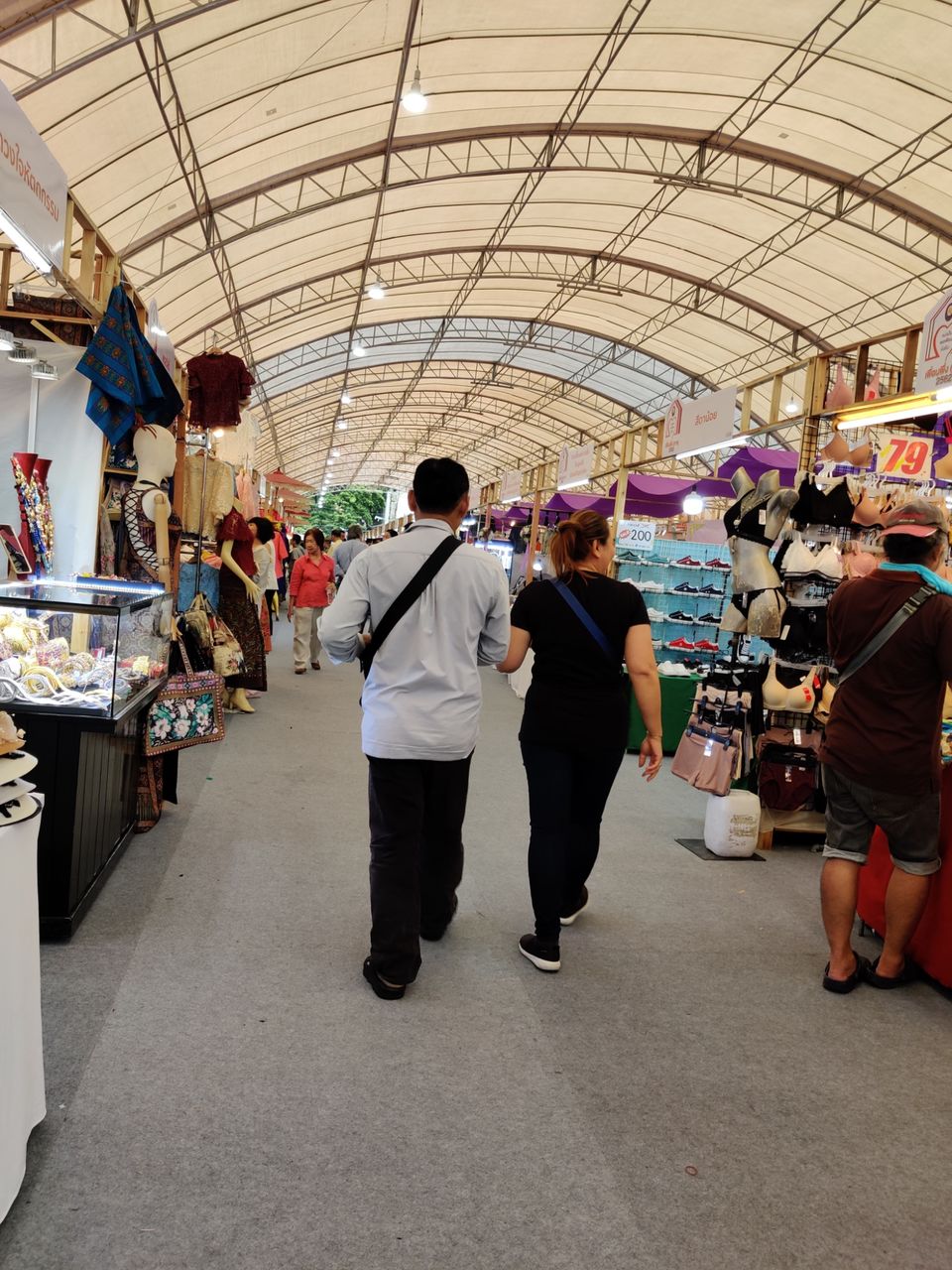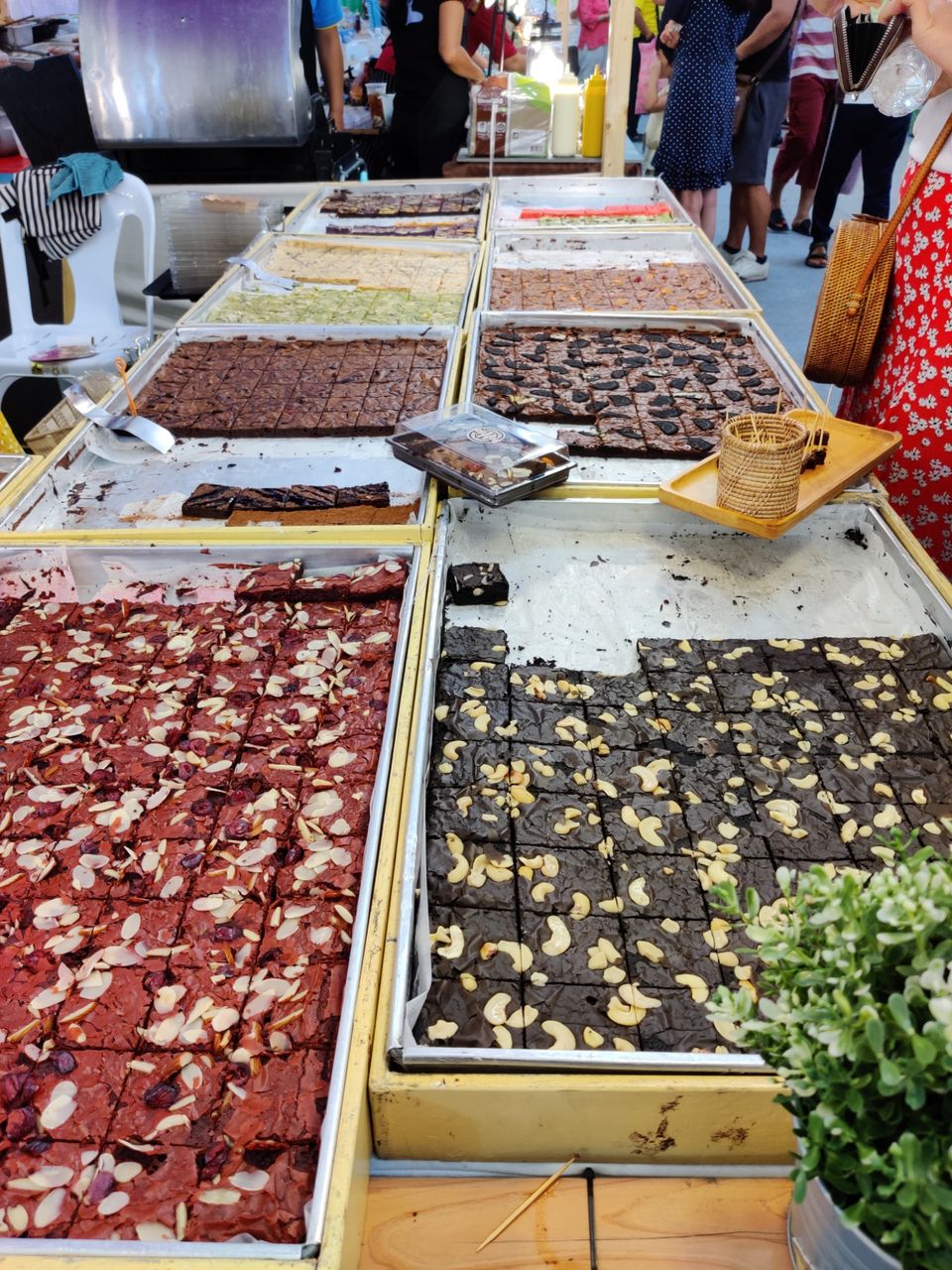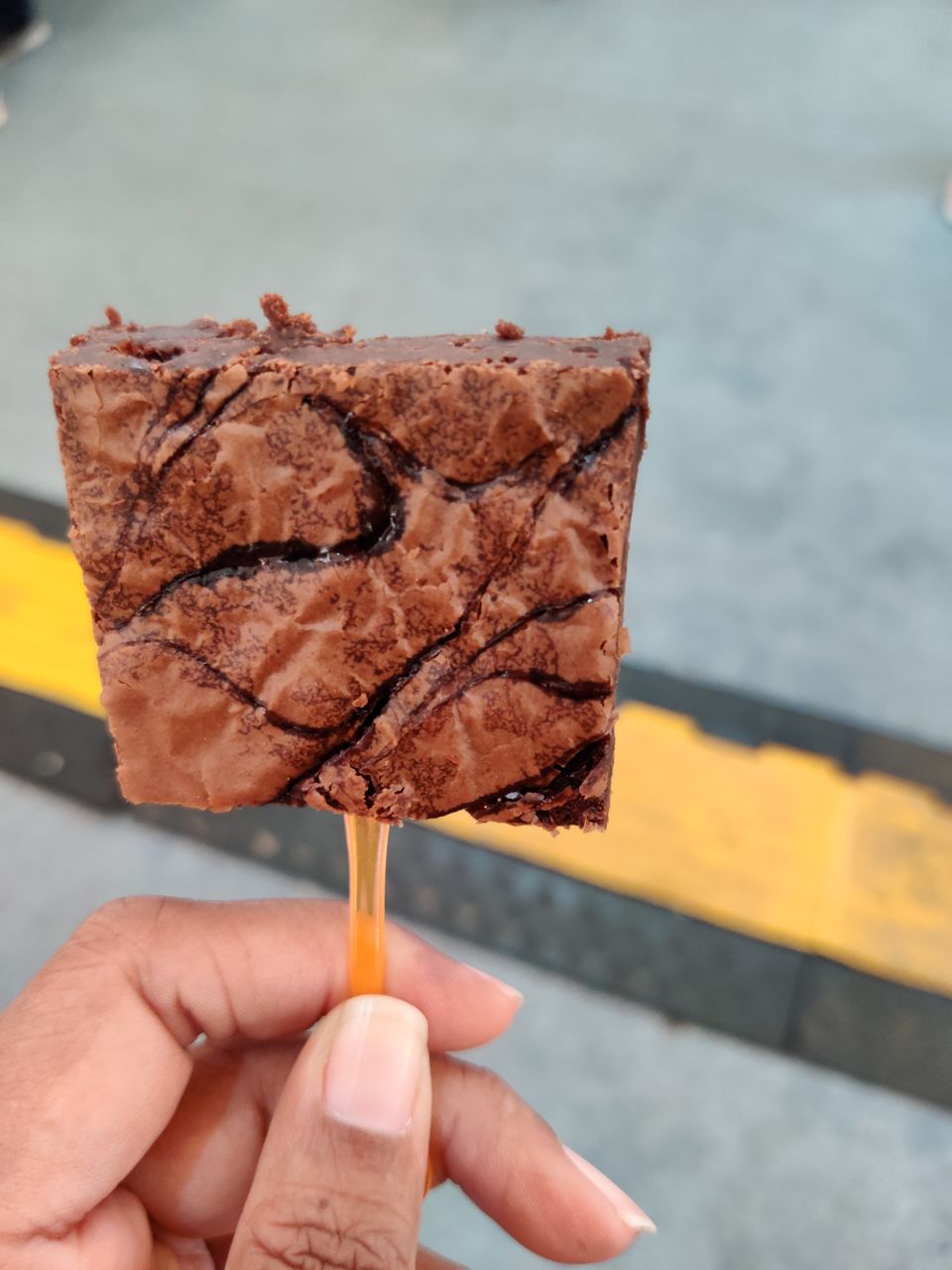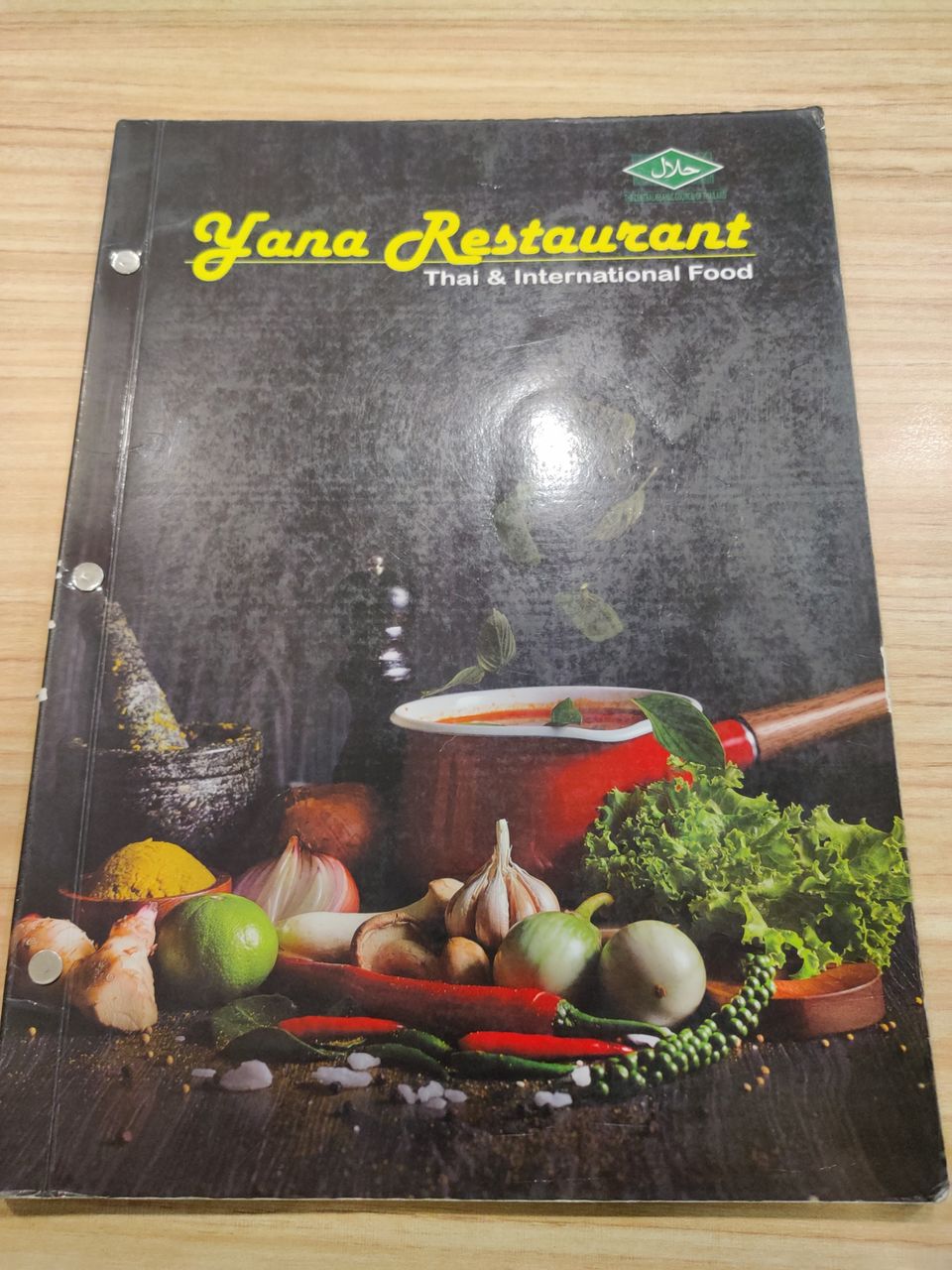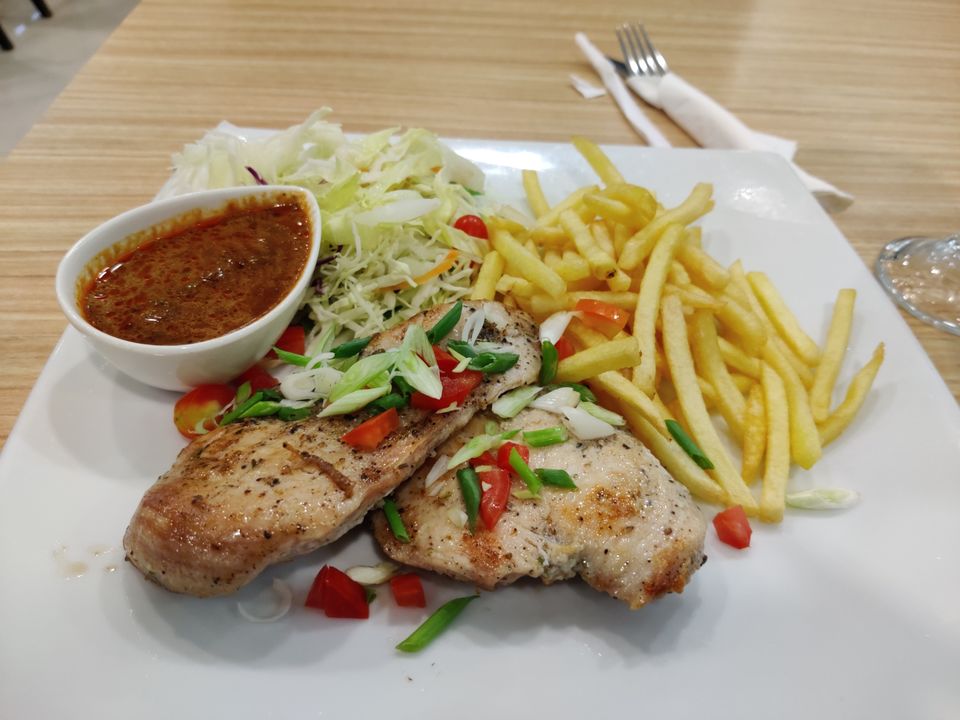 Of all the days, this was a gorgeous one. 9am to 4pm of all the fun among the created wildlife conservation and several shows. Saw Dolphin Show, Orang Utan Show, Elephant Show and Sea Lion Show. In a day full of this place, I could all appreciate was the rainforest style creation by them. So pleasant and so relaxing.
Also Fun fact, their lunch spread is yummy. More Indian than India could serve kind Chicken Curry. It was happiness.
They also have a park drive where the animals are in a natural habitat. Won't say as much pleased coz our Jungles are more thrilling.
Nevertheless, enjoyed it.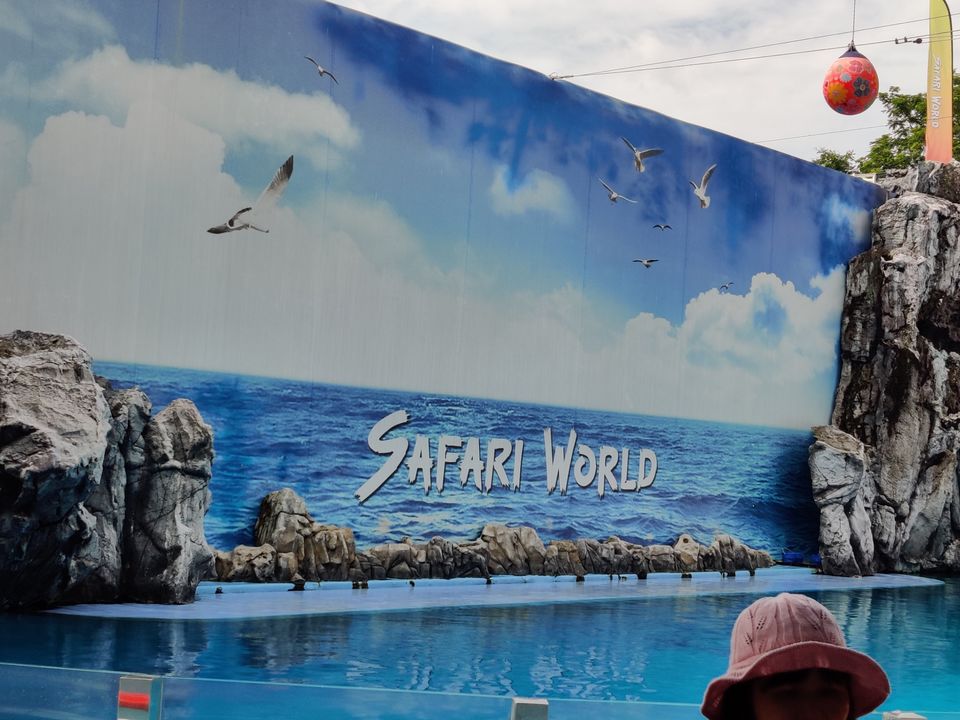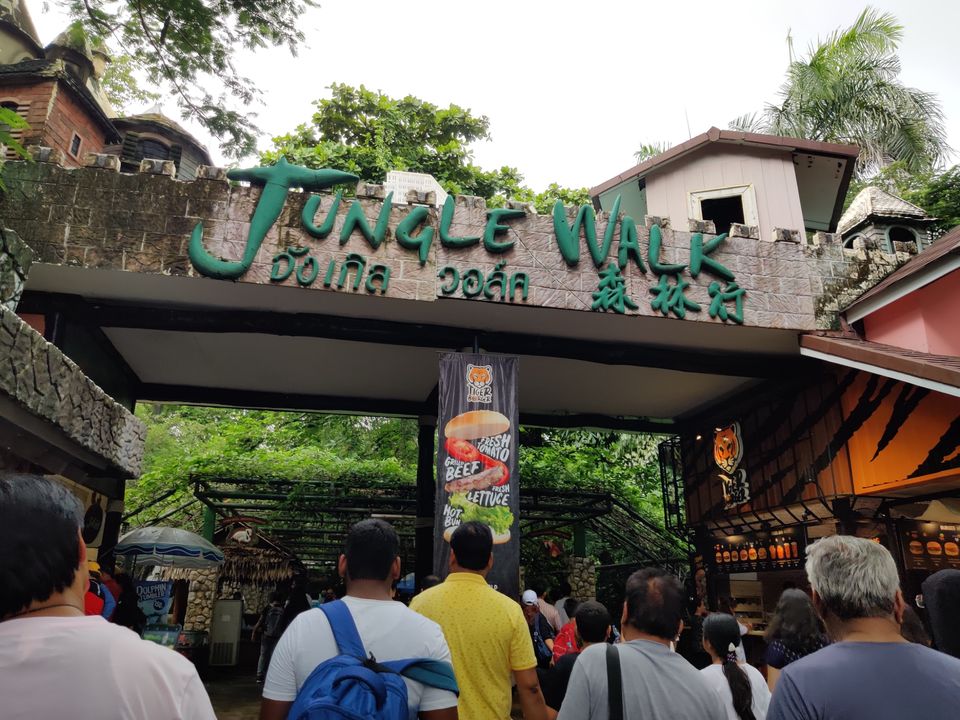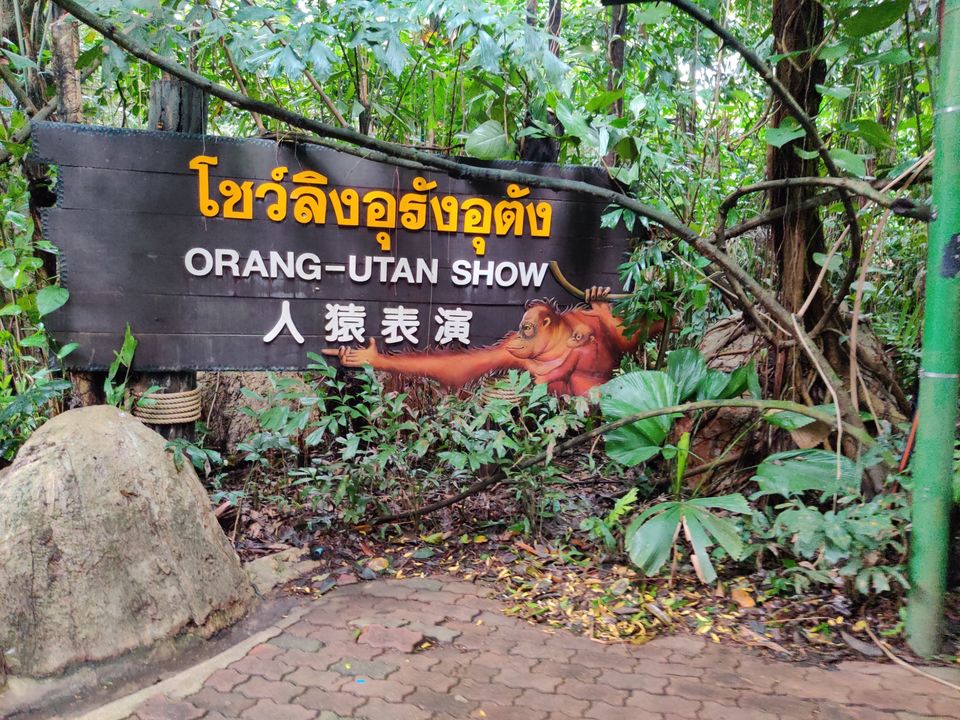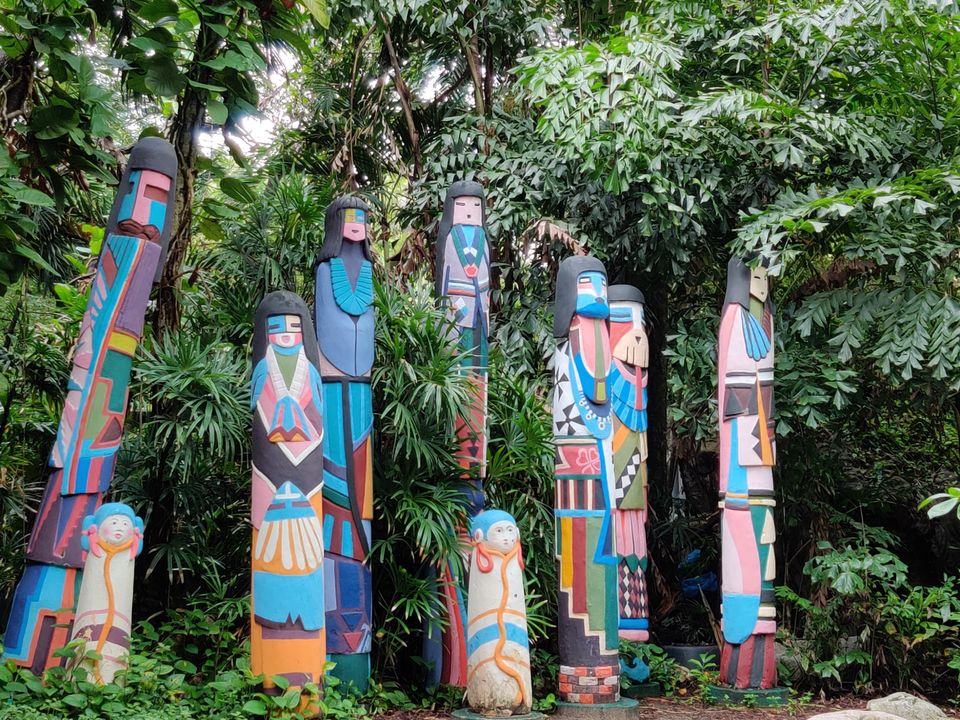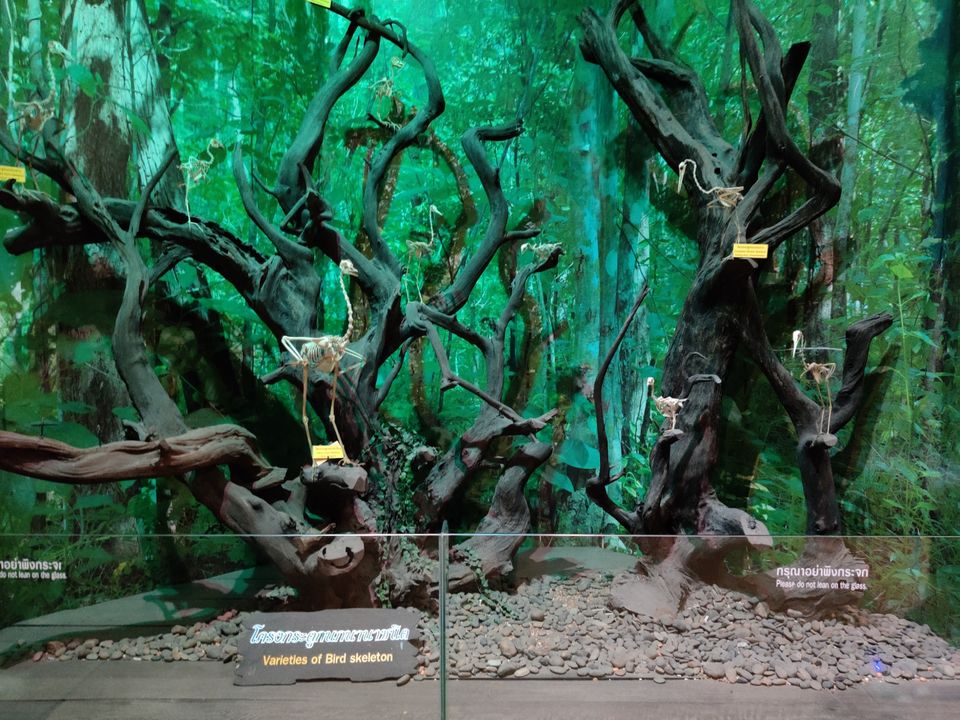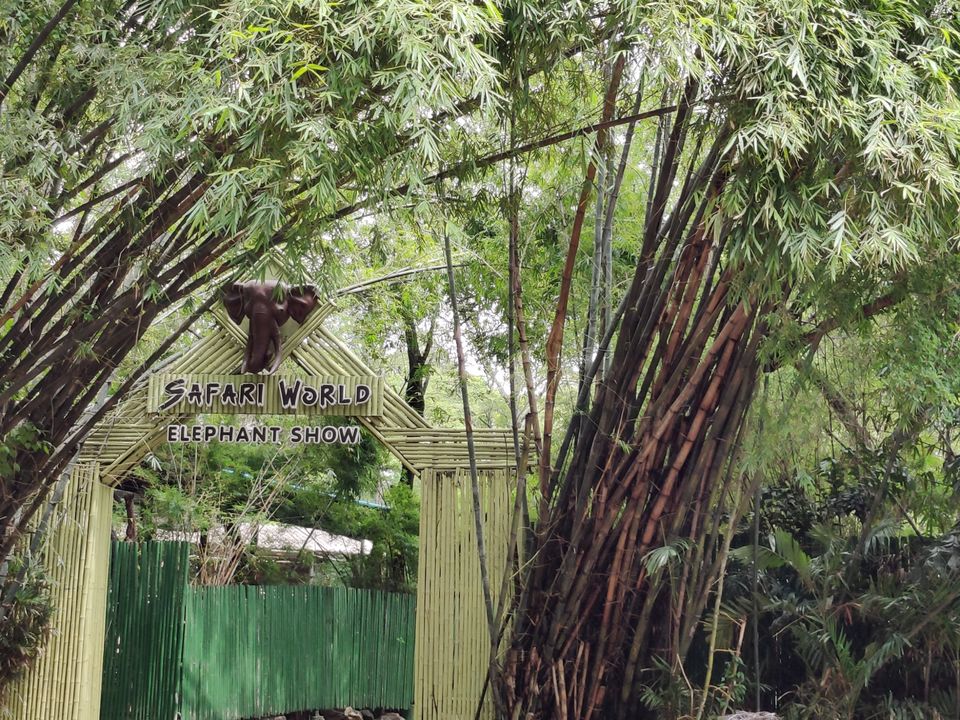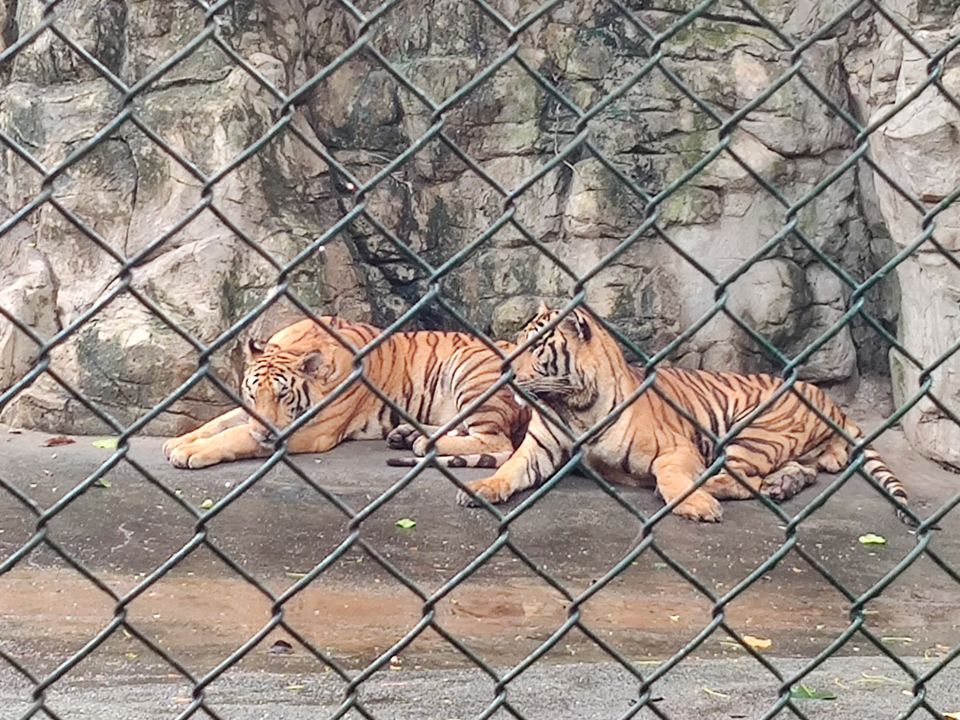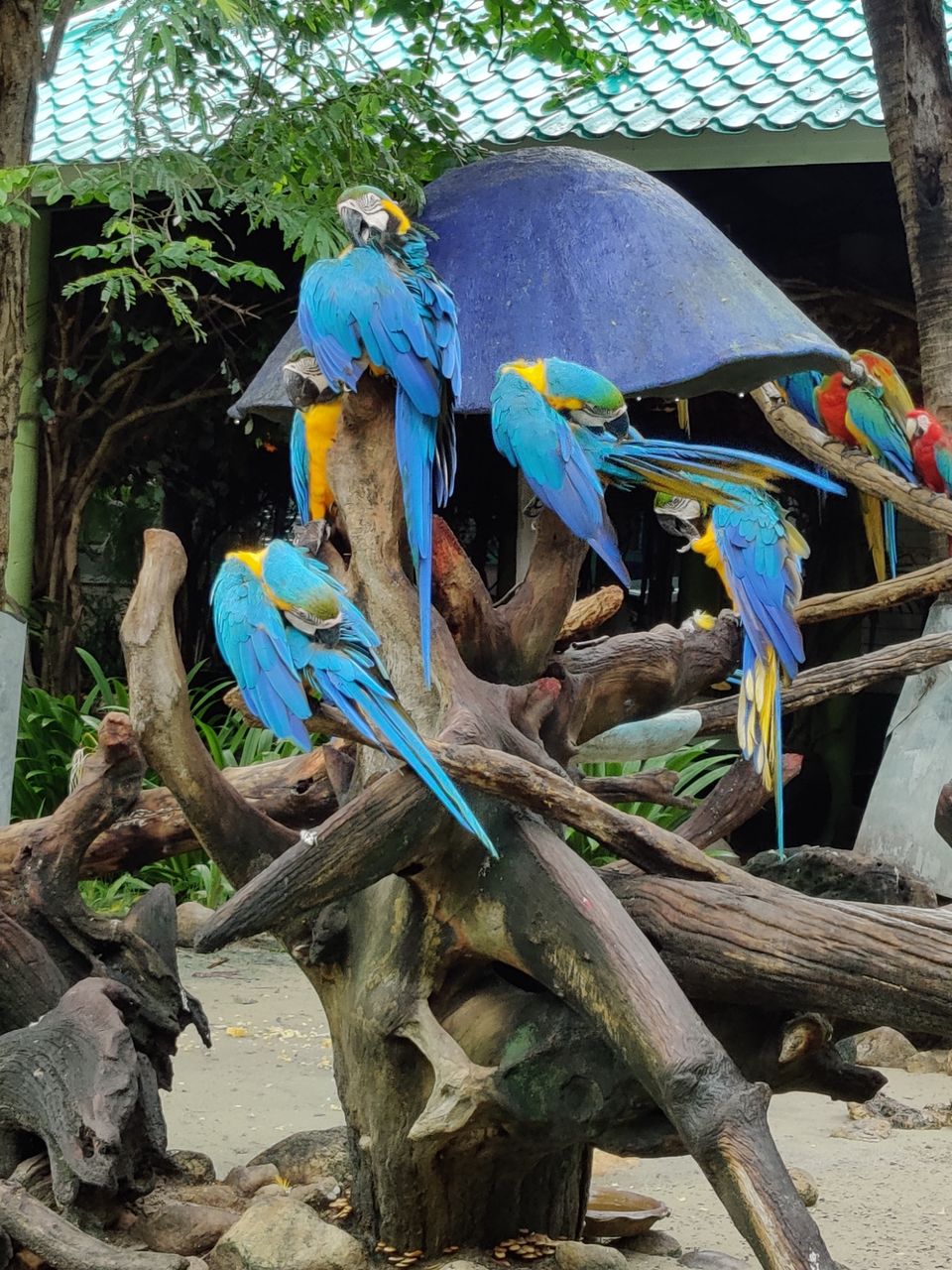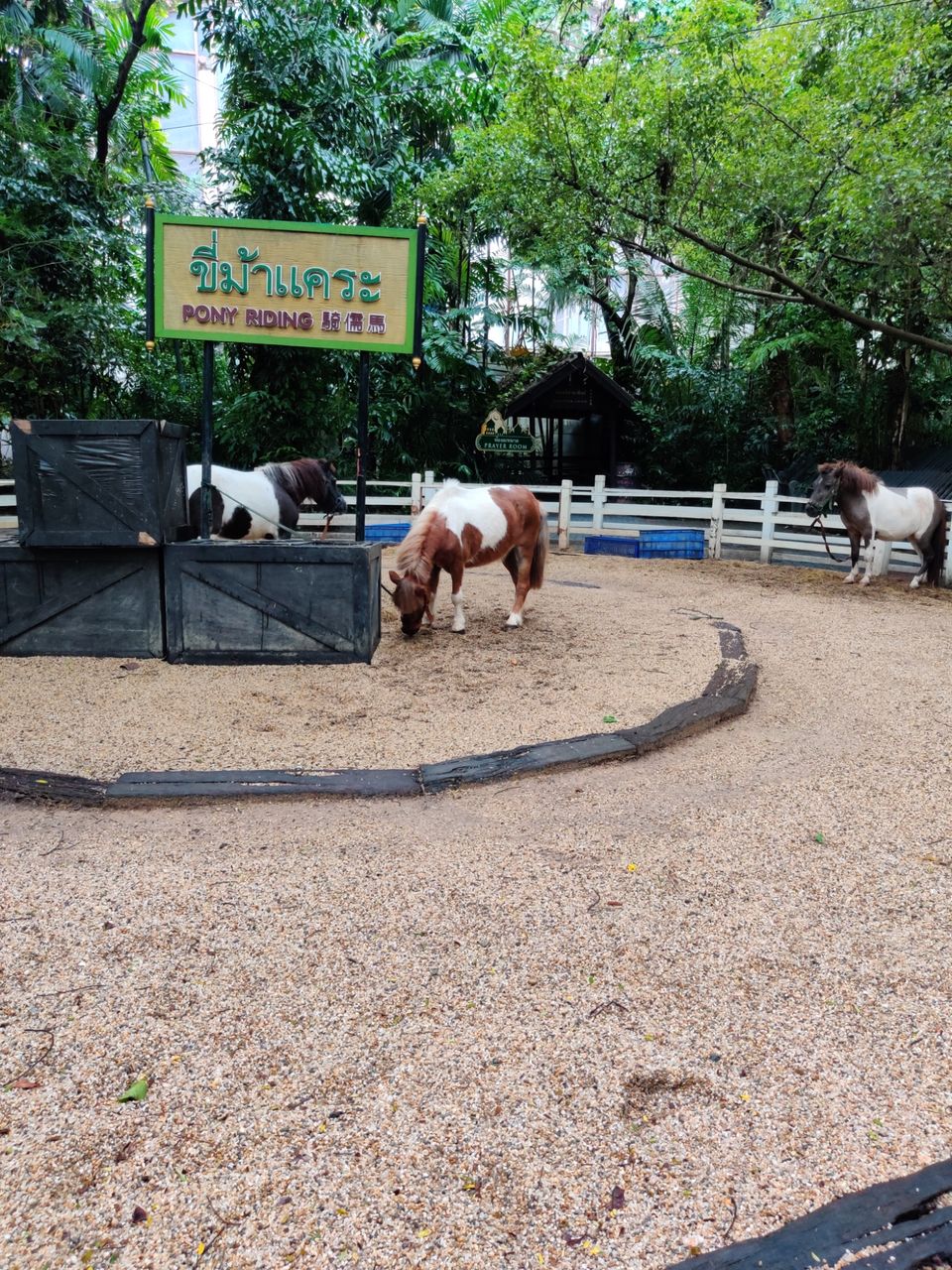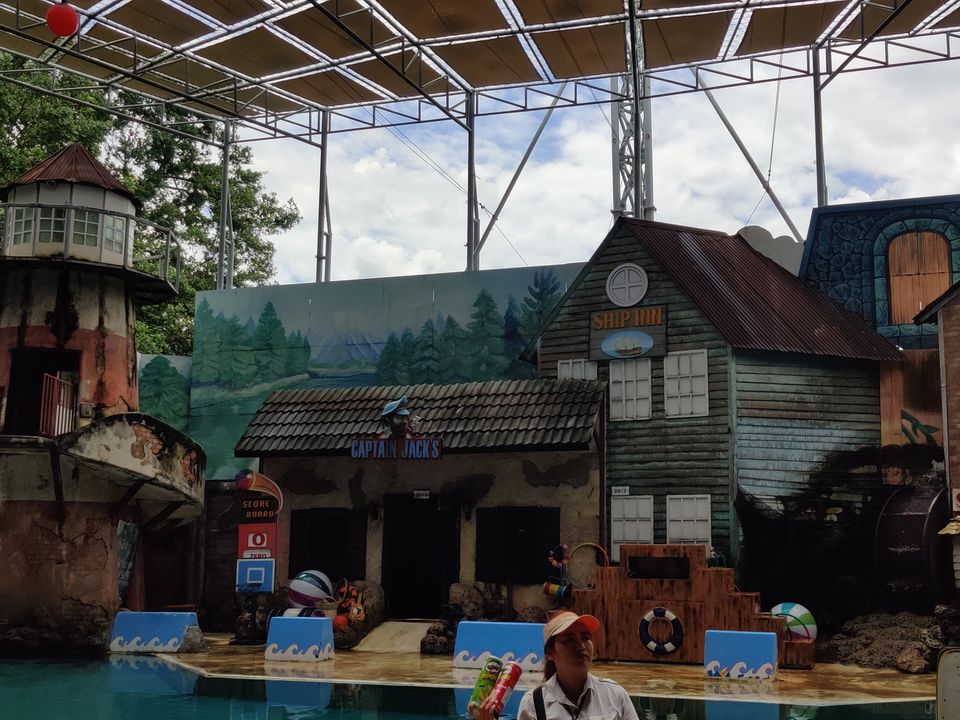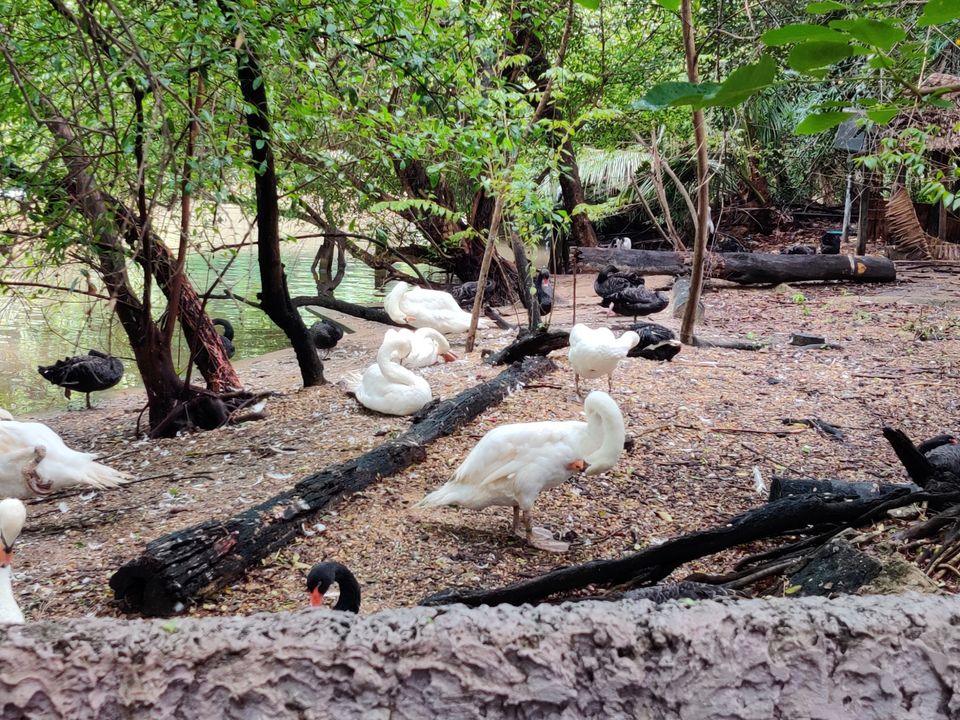 Next stop was something that was always a part the trip. Food Tripping. And to get that experience set, walked all the way with the Google Map to Godiva.
A Belgian Brand of Soft Serve serving one of the best dark chocolate soft serve. It was so yumm and so smooth. The trip found its rightful place.
Food-coma at its best.
Day was the happiest indeed.
Insights: India has its own charm which can't go away.
Some brands need to come to India soonest.
Animals are beautiful indeed.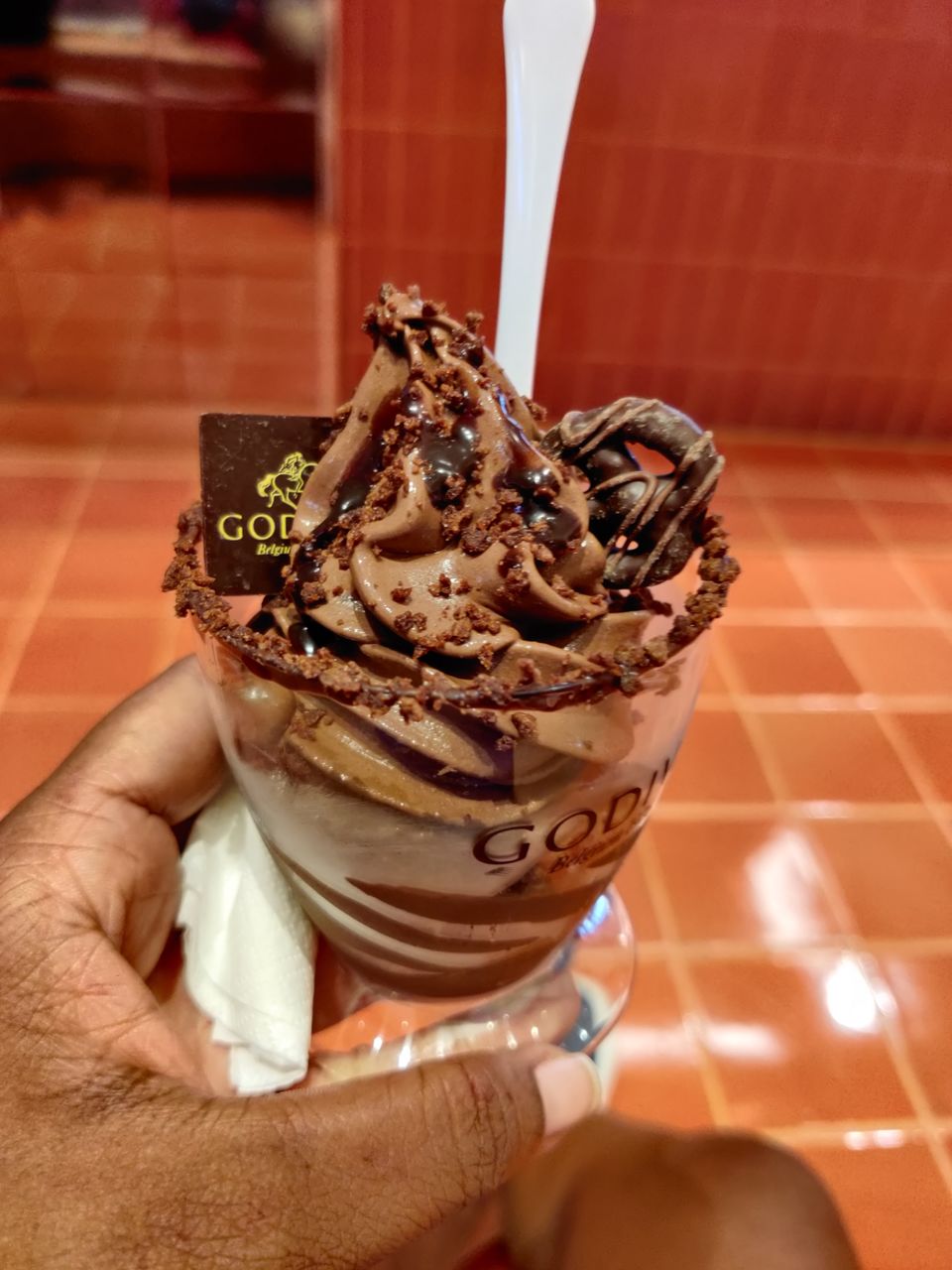 LAST DAY
Ah! Morning had me sinking. I didn't yet want to go back. So many places still on the list. So many things left.
When I decided to go solo, I thought I would get bored and not manage more than a day. I never knew, I would end up craving for more.
Today was the last day and it was the city day tour. Visits to these temples which are rich in heritage. And so beautiful and peaceful. It was so nice.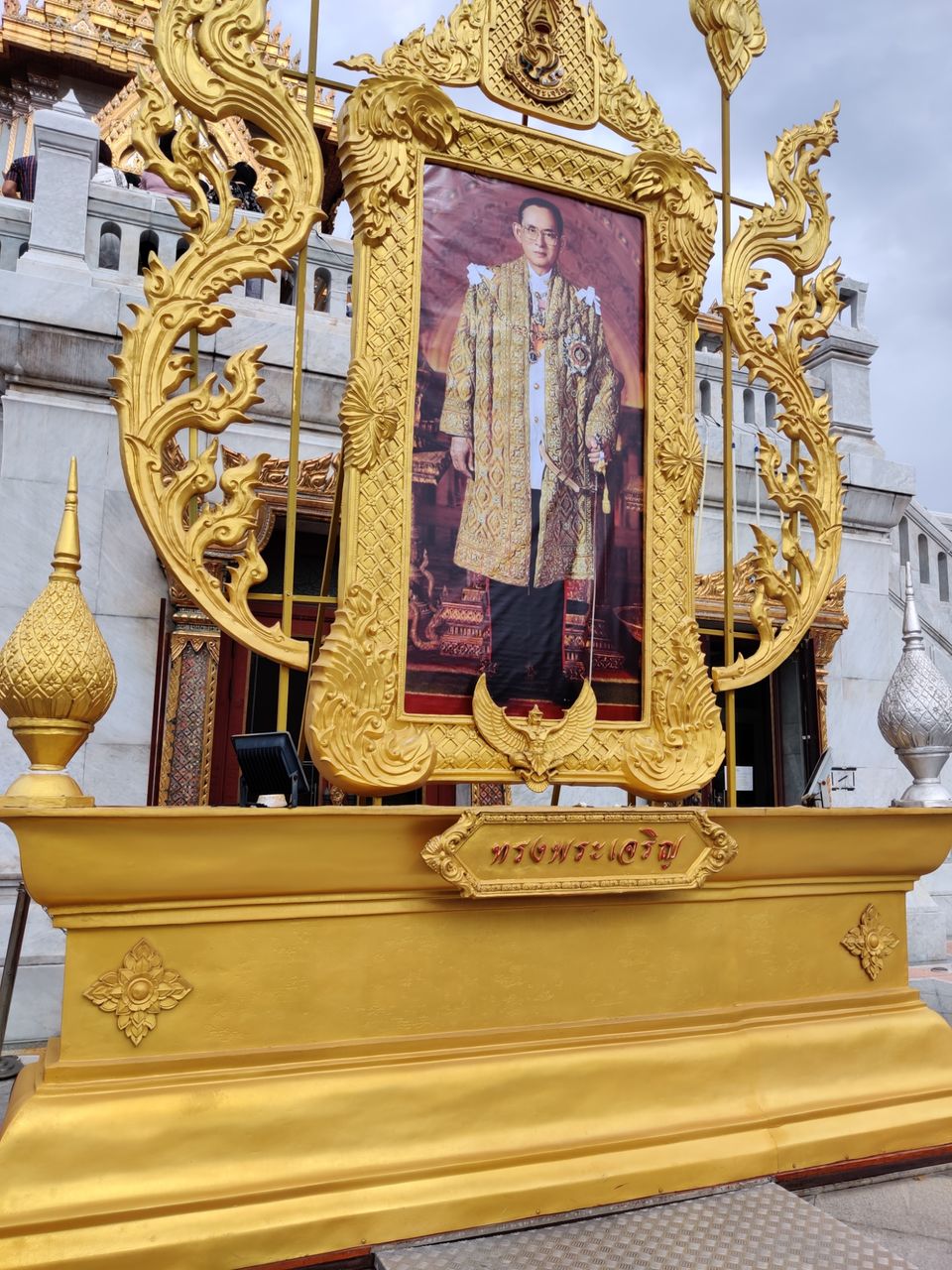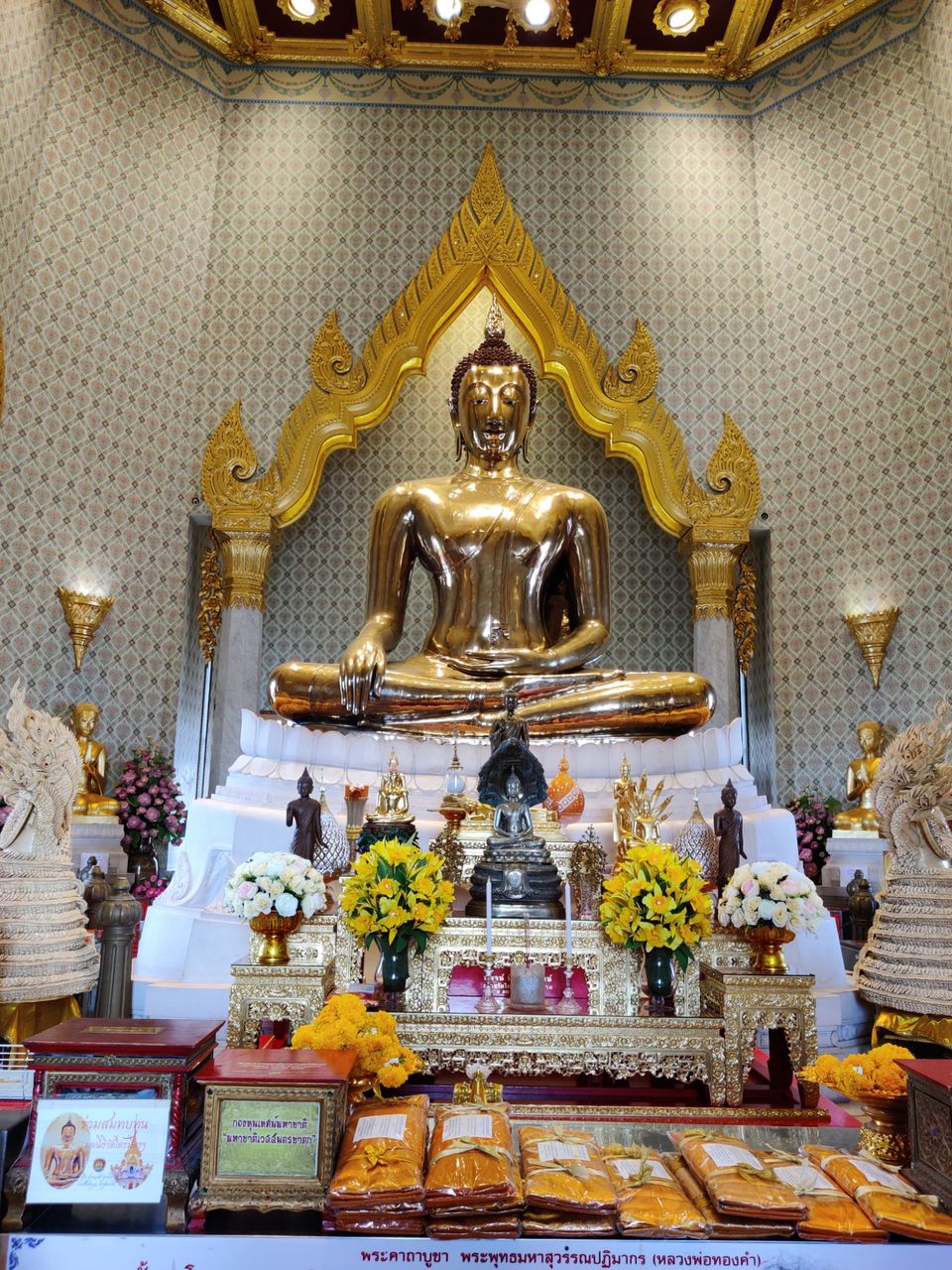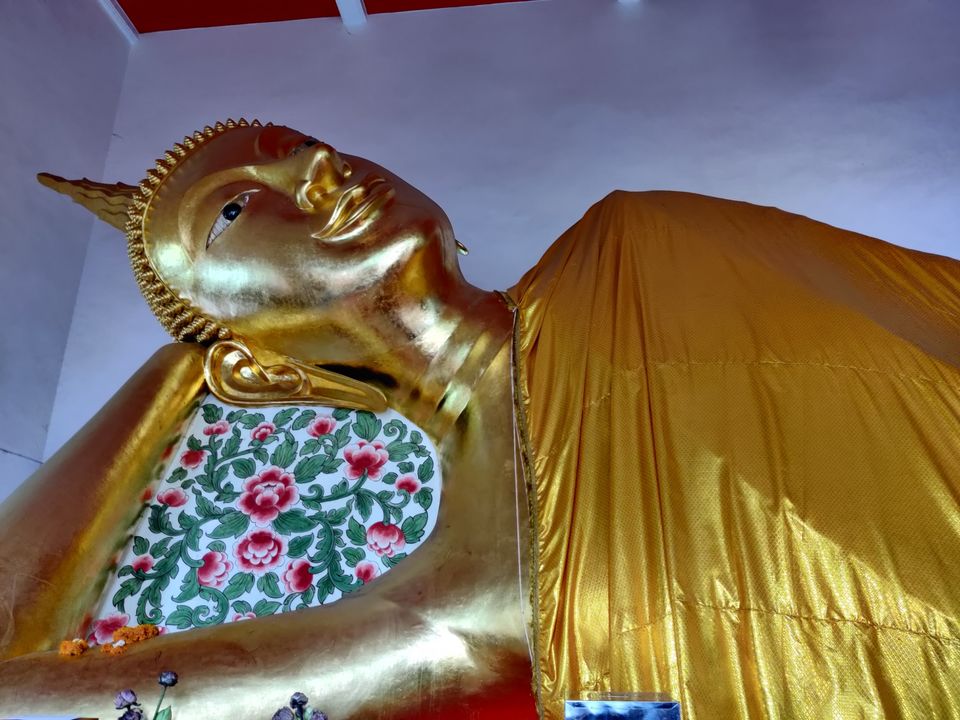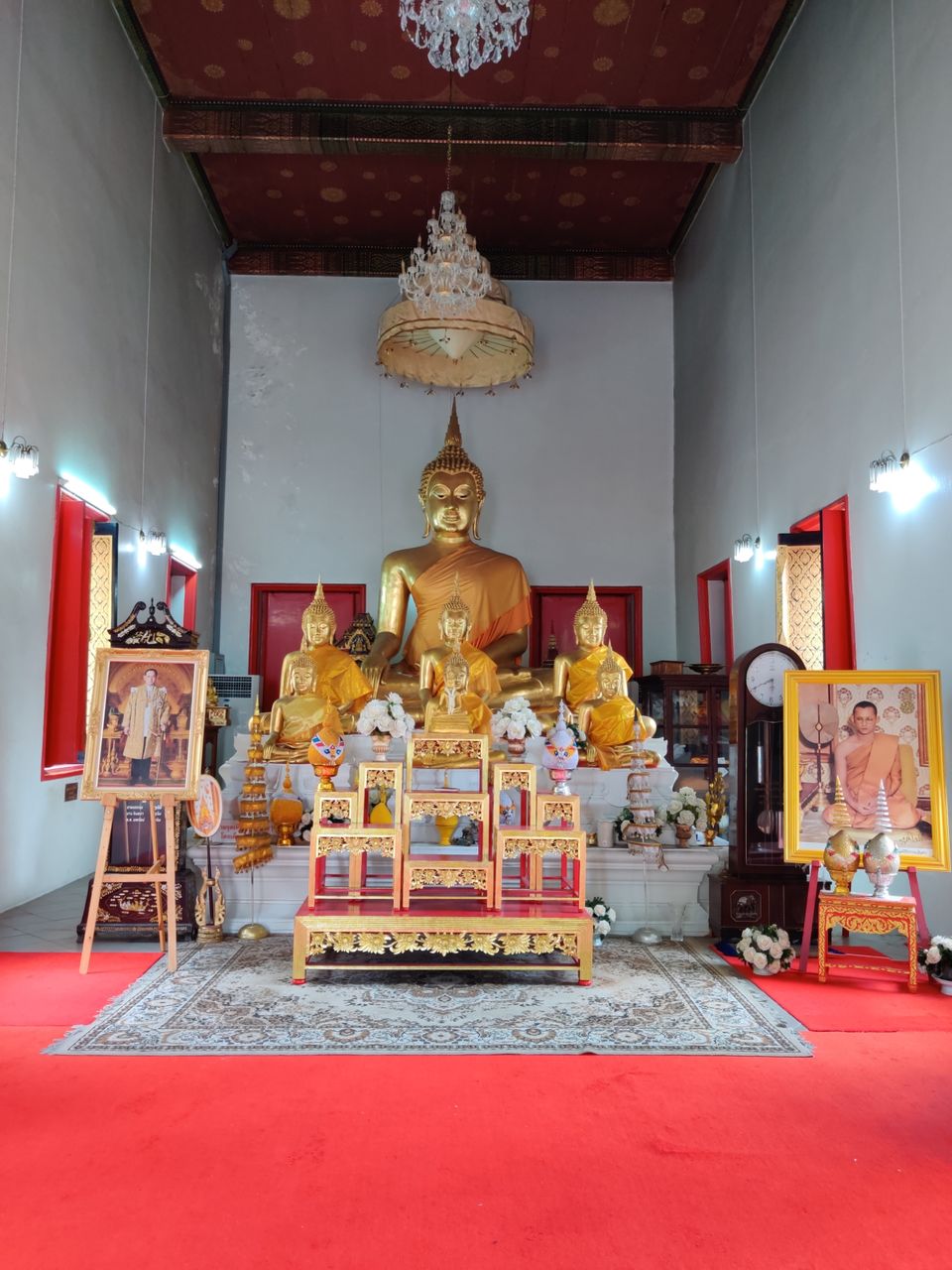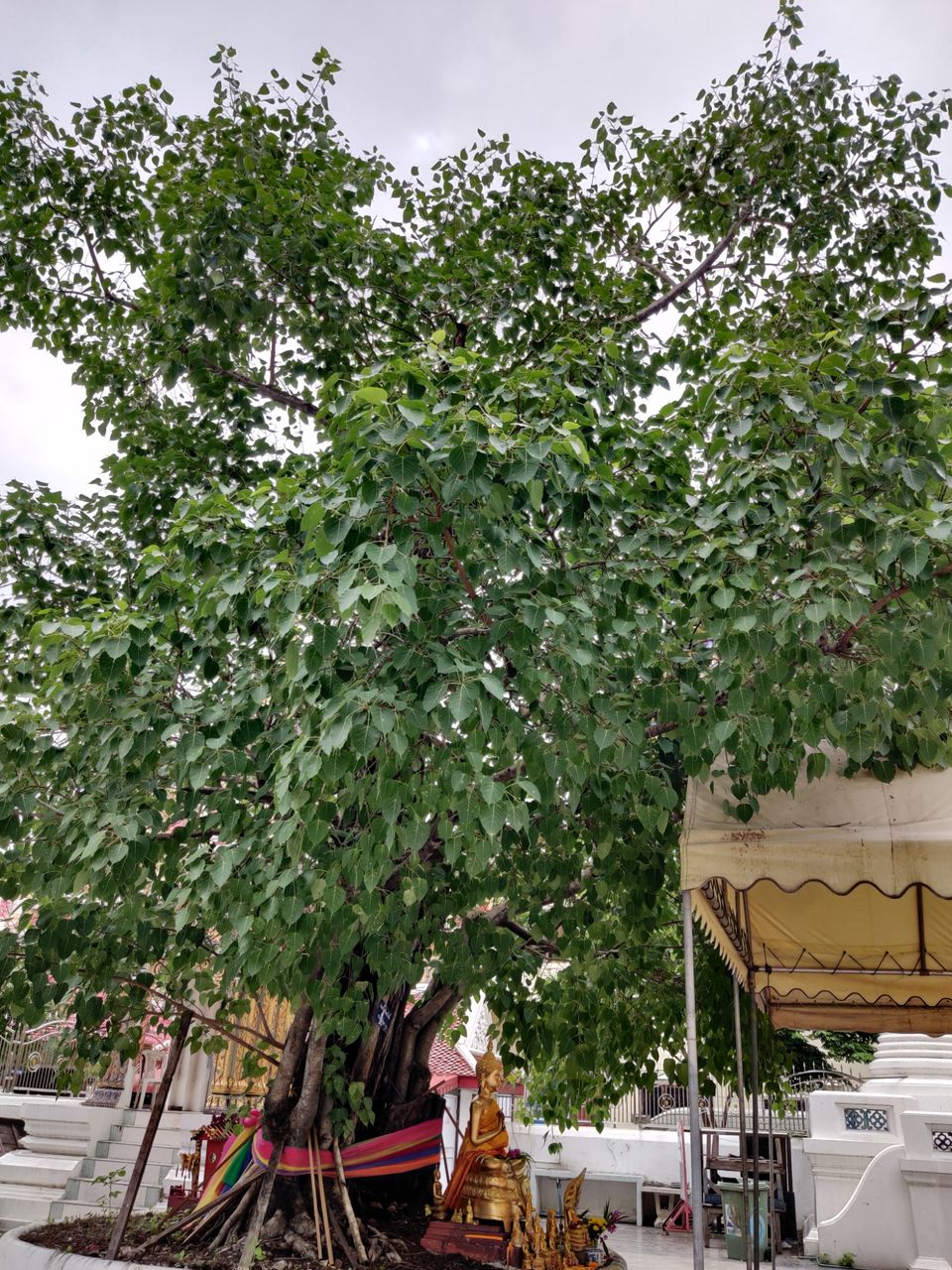 Came back to the hotel room to pack up and kept reminiscing the 5 days. It was a wonderful rollercoaster ride. Going on and on.
Realising shopping for others needn't be done at trips. They are for you. Spend on experiences. They enrich you. When you are a solo female, you can come across multiple instances when you are looked down at. Chin up and go. The feeling goes faster if you want to enjoy.
You won't get a lot of your pictures. But do you really need them is the question.
Going international on the first solo was a brave decision not taken nicely by many back home. But it absolutely doesn't matter when you are a happy person.
I went solo with a load of negativity on mind. Came back much more positive. It was a meditation of its own kind.
Trust your instincts everywhere you go. It helps tremendously.
At the end happiness is what you feel and not what others see or think.
An Annual Ritual from now on!
A special mention to Spicemax by Spicejet. Yummy food and tended well. It was so relaxing.