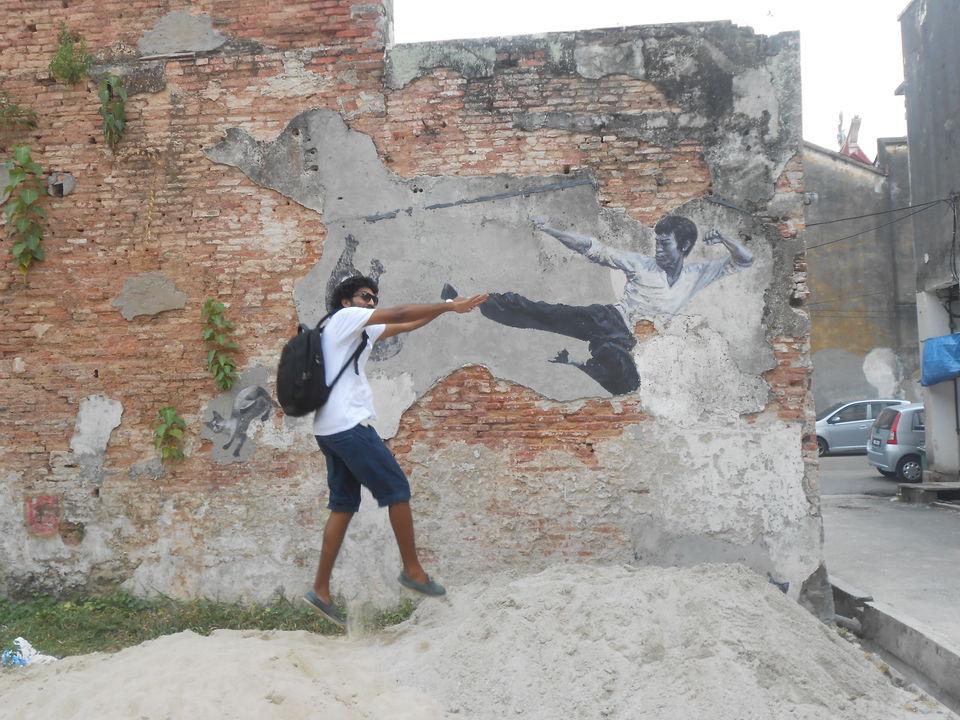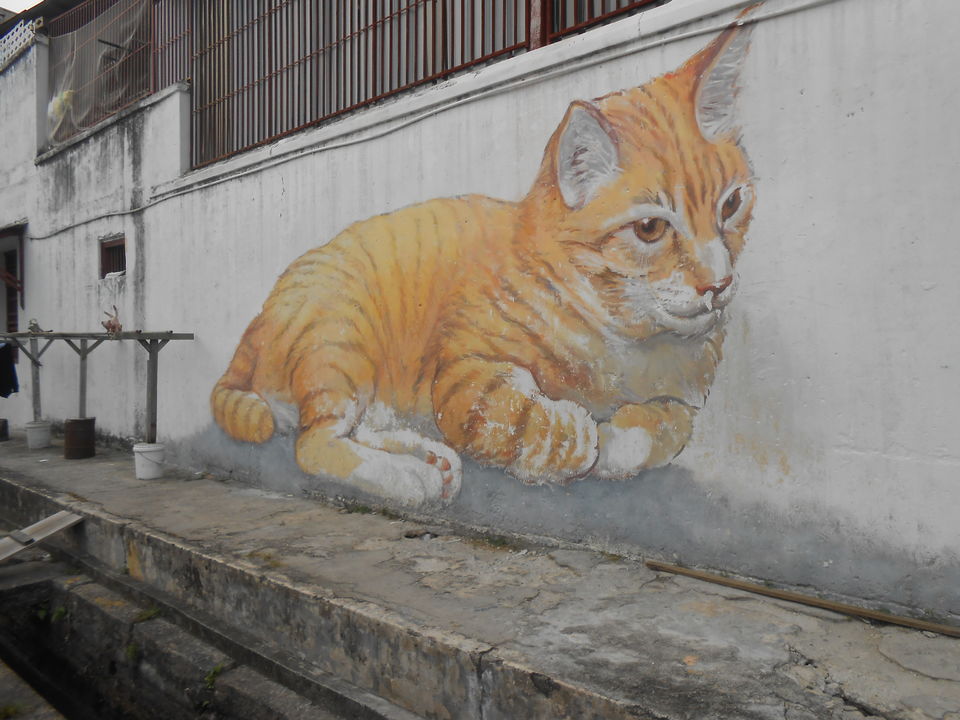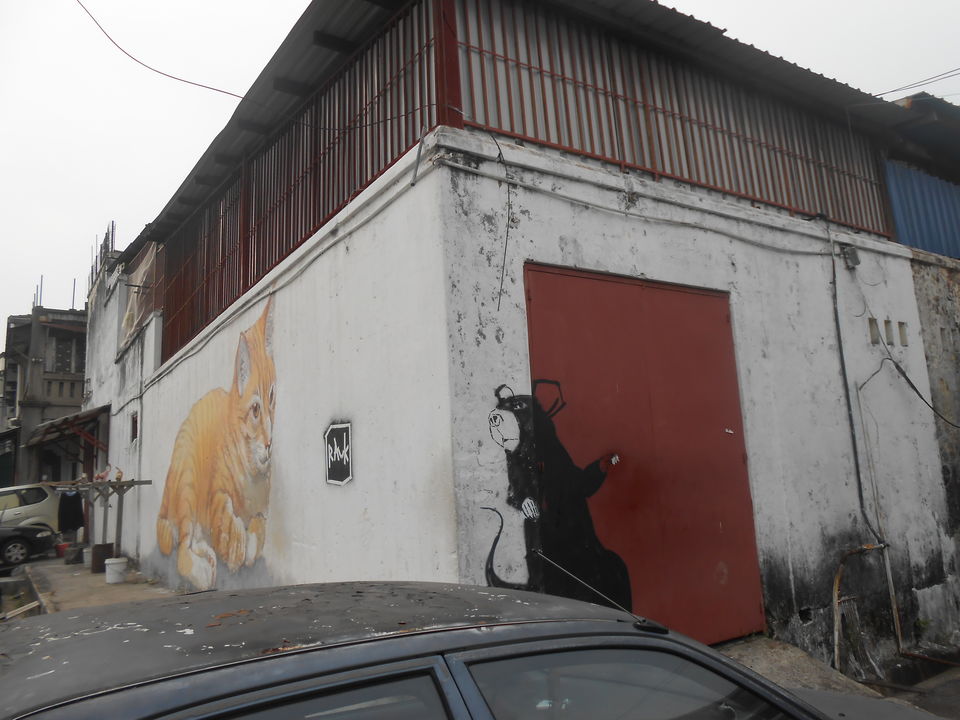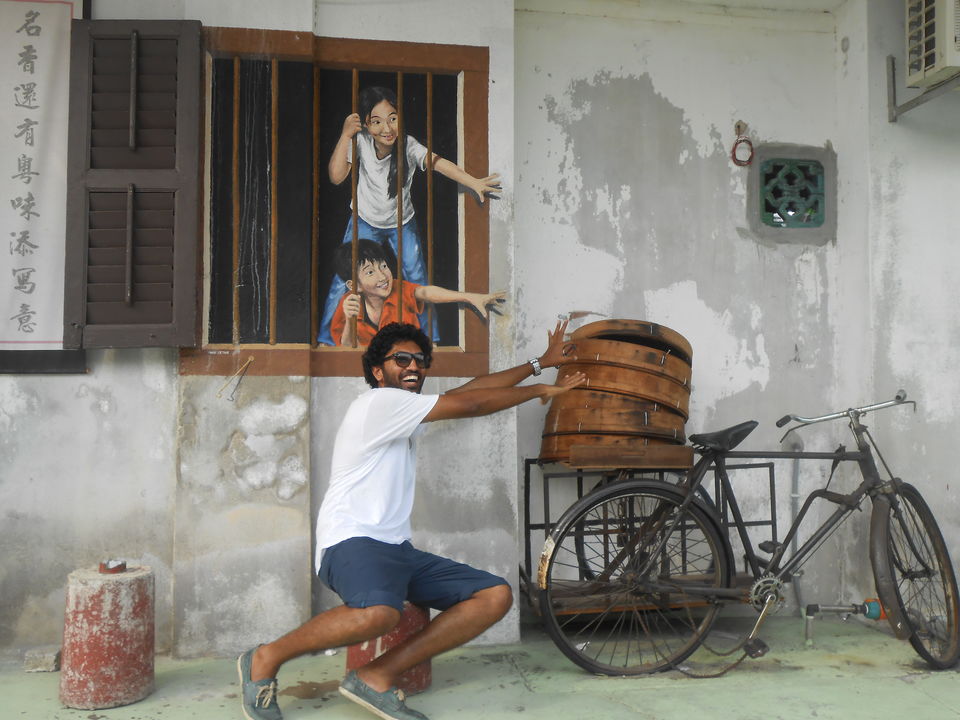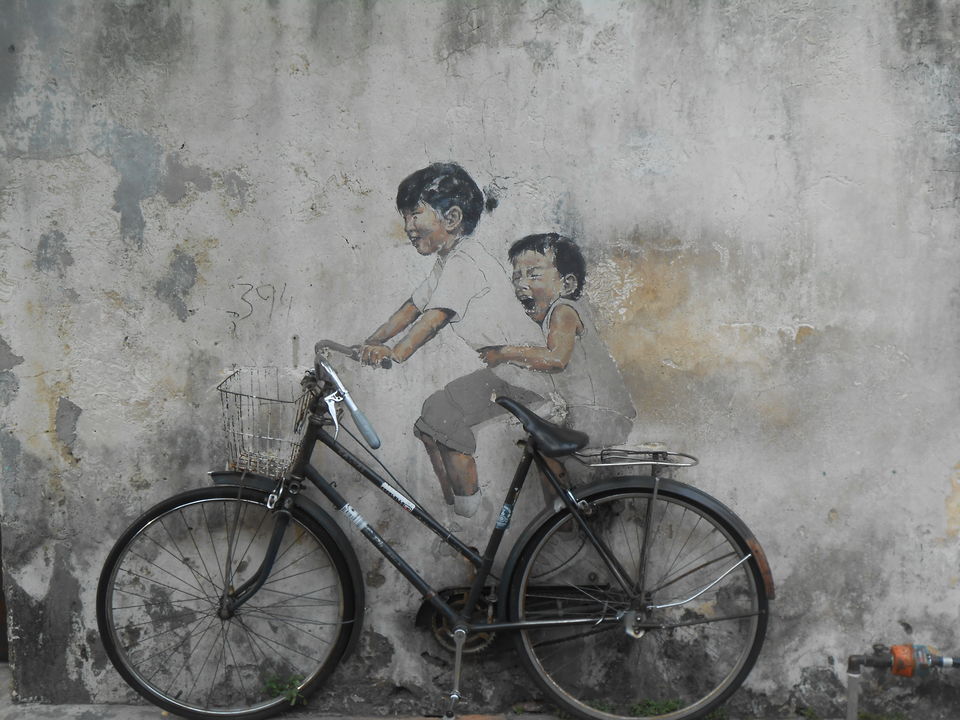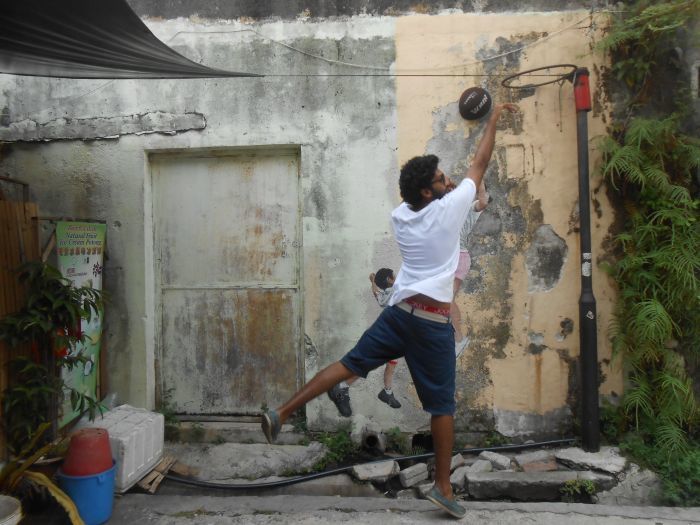 George town, as the name goes is a British influenced town in Malaysia. In this city one can look forward to street food, night life for wide budget spectrum, culture and free hop on buses, the last one being my favourite . Get on the free hop on and take a round to know about the city and the streets. It is like a free preview of the itinerary which u have already planned.
After a city-round in the bus, we got down at a street (sorry as I dont recollect the street name) and had a stroll down the various streets. Temples and houses of various clans are a special attraction. After some museum visit, temple, shopping, eating (i loved '100 plus' cola) and random walking around enjoying everything we came across, we finally decided to take a trickshaw ride. Wooh! thats the decision baby, which u won't regret. At first, I didn't like the idea of an old man pulling the cart for us for humanitarian reasons but he insisted on the ride and about his physical capability and experience of the same.I gave a half hearted 'okay, lets do this' tone.
The best part of the ride came when the trickshaw guy took us to locations with murals. I didn't notice these for over a half-day roaming at george town. These murals were very lively and full of emotions. After the very first snap of these murals, I felt as if I triggered a spell which made every murals on the street come alive with lot of stories to tell me. And the stories kept me calling to all of them. The initial plan for a half and hour ride suddenly turned about to be just inadequate. Over an hour I had one of my best moments in george town. I kept on exploring these hidden murals to listen to and be with them. It was truly magical. The murals were amazing part of the town, something which I took for me from this city.
" The farther we go, the closer we come ". Never mind, just a thought, for which I did not get any right place to accommodate within the previous paragraphs.
Stay at Chulia Heritage Hotel. Its in the city centre and walkable distance to many must visit places. Medium charge.
Frequent Searches Leading To This Page:-
Beautiful Places In Malaysia, What To See In Malaysia, Malesiya Tour Package, Malaysia Local Tour Packages, Malaysia Couple Package, Interesting Places In Malaysia