George Town, the capital of the Penang state in Malaysia, is a town rich in history, culture, art and architecture and is also a World Heritage Site. Besides the blue sandy beaches and delicious street food, do not miss the incredible street art in George Town.
The street art in George Town began in 2009 when the city was declared a World Heritage Site by UNESCO. However, the murals only became famous in 2012 during the George Town Festival which featured nine murals by Lithuanian artist, Ernest Zacharevic.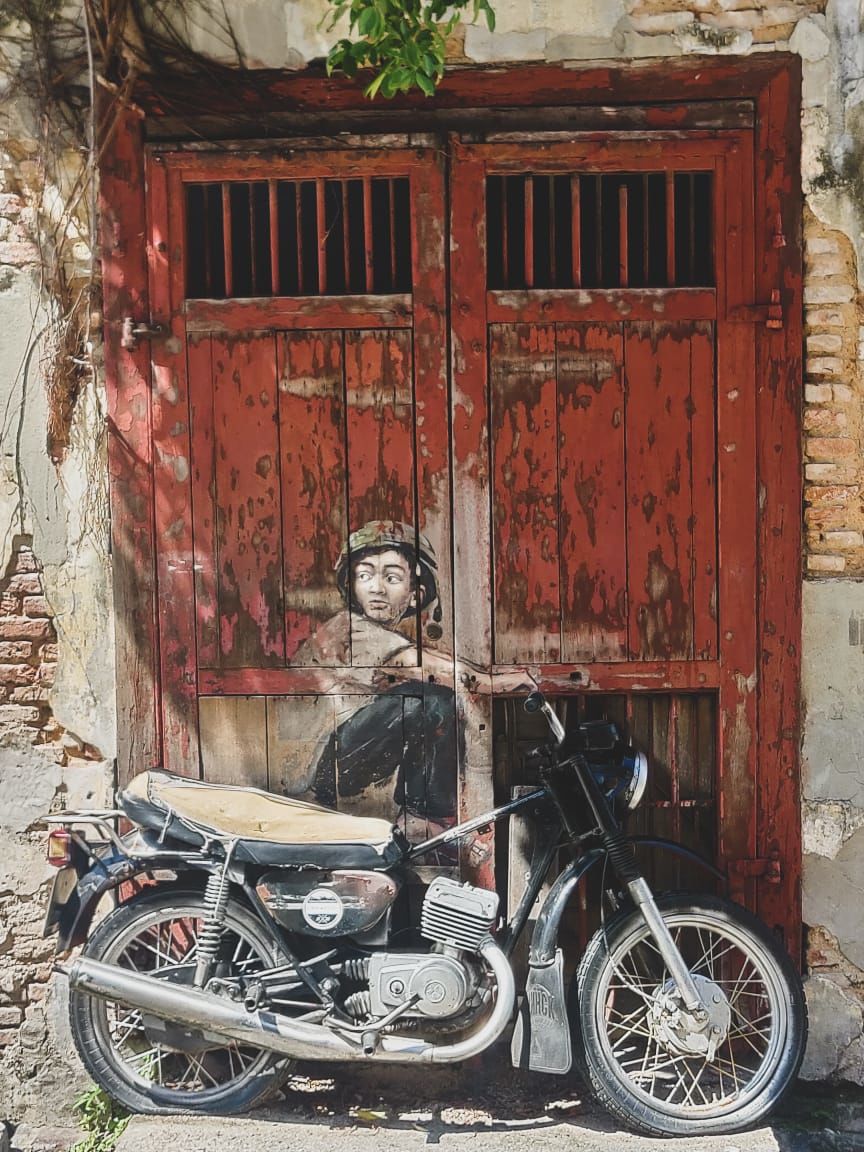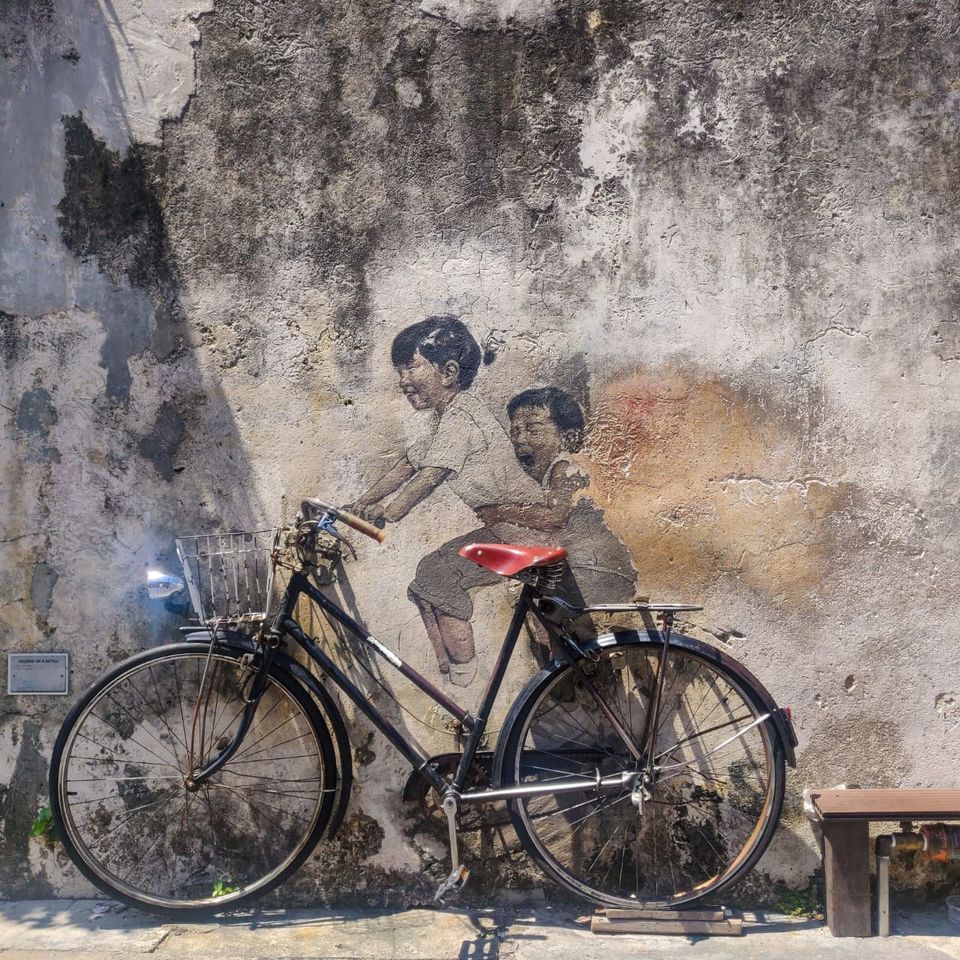 After the success, George Town became a street art destination and more artists came to the city to paint, both local as well as international.
The street art is spread out on Muntri Street, Weld Quay, Armenian Street, Ah Quee Street and more. Since I love street art and wanted to explore all of it while in George Town, I had researched intensively and downloaded a map for ease of reference since the murals are scattered all over the city.
Apart from the street art in the streets another place to spot beautiful art is the Hin Bus depot, an old bus depot converted into an art and culture hub. This is the trendiest place in George Town with art exhibits by local and international budding artists, hip cafes and a weekend market.
So, what I'm saying is, if you are into art and up for a bit of a treasure hunt (it definitely was for me) and also looking for fun insta-worthy photos, spare a day and explore all the amazing street art of George Town!