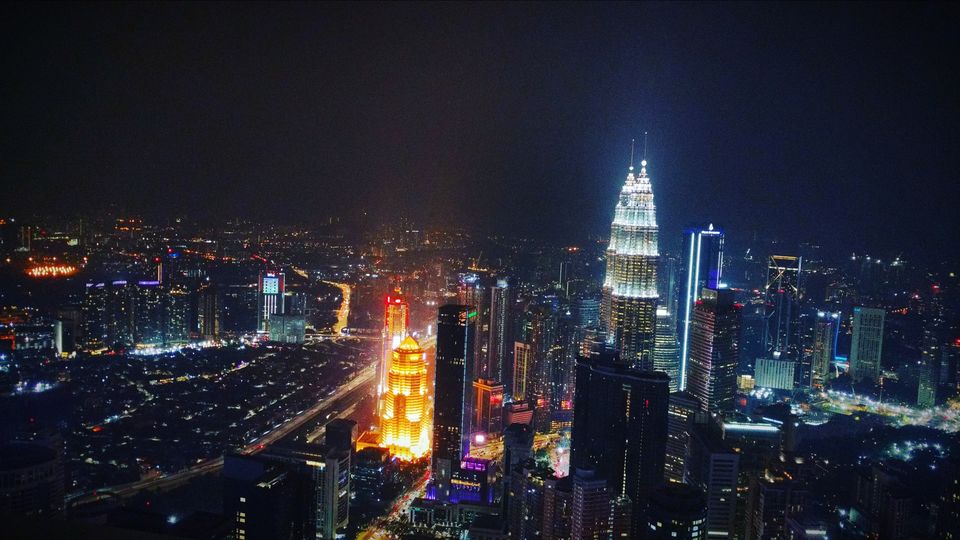 I am not a traveller and I am surely not some adventure junkie. But, I like good places, pleasant people, new stories to add something in life. I along with my family went for a short tour to Malaysia, we visited 2days at Kualalampur, 1 day at Penang and two days at Langkawi. Just listed below the essentials ~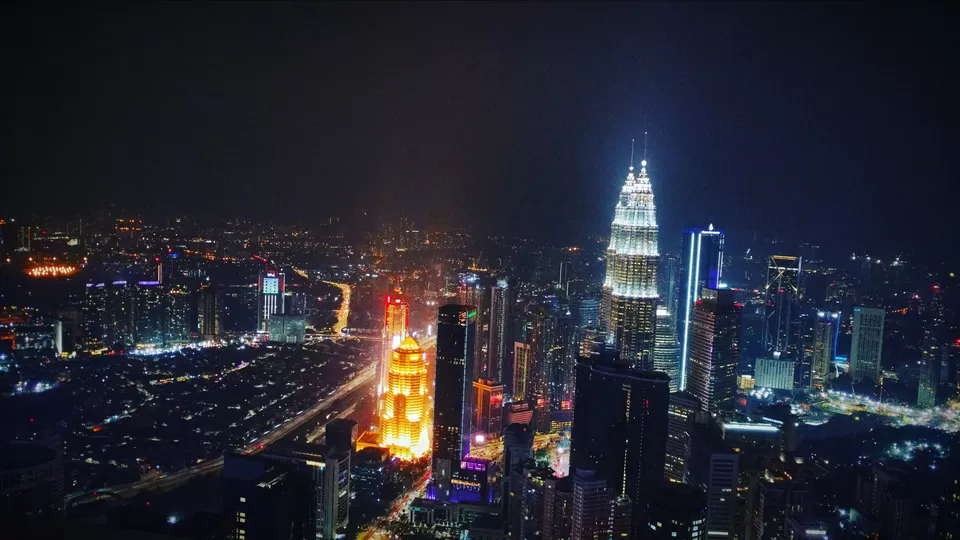 We did not plan quite well which may save money as well as time. I'll try to suggest some tips at the end. After landing, in the Kualalampur airport we booked a prepaid 6seater cab from airport at 190 Ringgit, which is quite high we knew, but there is not much option available as we have luggages. For the all six days we have booked homestays from Airbnb. After some rest we visited Kualalampur tower and Underwater aquarium. Both are very good, specially for kids. We didn't get chance to visit petronus tower, as we can't get the ticket for the day. It's better to book all the tickets from online, it's cheaper and you can avoid the queue as well. Malaysia is very hot and sometimes humid too. It's hard to roam around in the noon. Generally the places opened till 8-9pm in the evening. So, prefer visiting in the morning and evening. The city is beautiful, clean and high tech but roads are always packed with cars and traffic is very high in the evening time.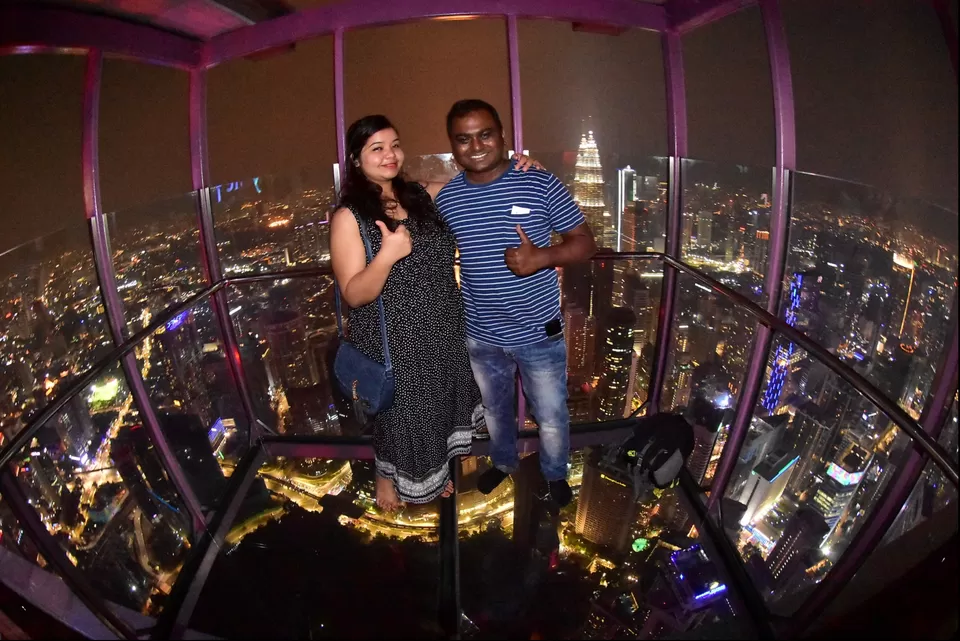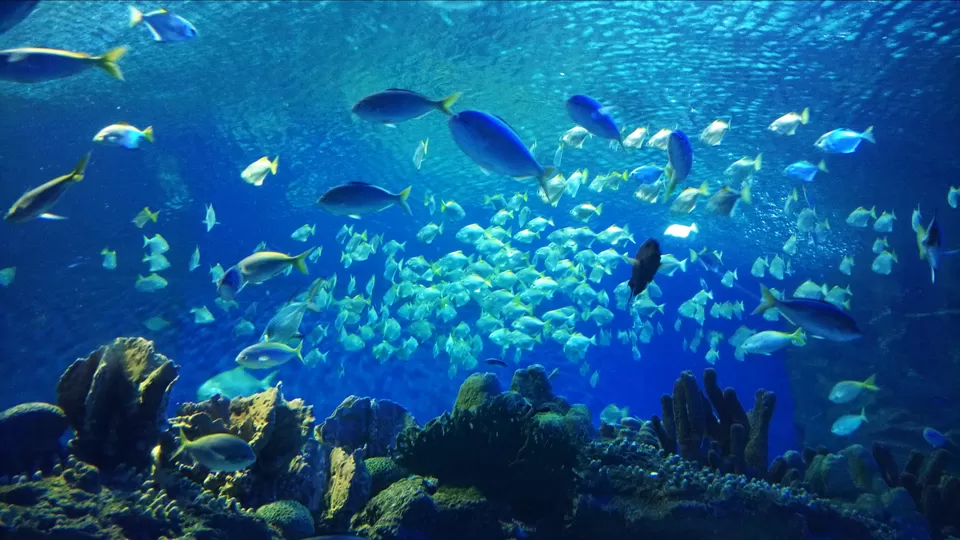 We hired a car by lots of bargain from Kualalampur to Penang at 900 Ringgit (which includes all site scenes at Penang). Again, the price is high because we had to take a big car (8 seater). I suggest not to go Penang by road from Kualalampur unless you want a road trip, it's a boring 4-5hours journey. Better, book a flight it'll charge around 80 Ringgit/person if booked earlier. Though we did enjoy the journey much, we stopped at Ipoh for breakfast and it is a nice holiday feeling. In Penang, we first go for Penang Hill and sadly found it over hyped. Maybe the place is beautiful but first we queued for 1hrs to get the train and the way back was much worse, we kept in line for almost 2 and half hours. The journey by Funicular train to Penang Hill is quite adventures as the train runs in 45 degree angle, the view from the hill is beautiful. I'll suggest to visit here either in the morning or in the evening, so you can enjoy the scenery and it's not too hot then, also prefer to avoid holidays, it is too much crowded at that time. Other than, Penang Hill you can visit George Town for upside down museum, walk for street foods and street arts in Georgetown is a must thing you should visit.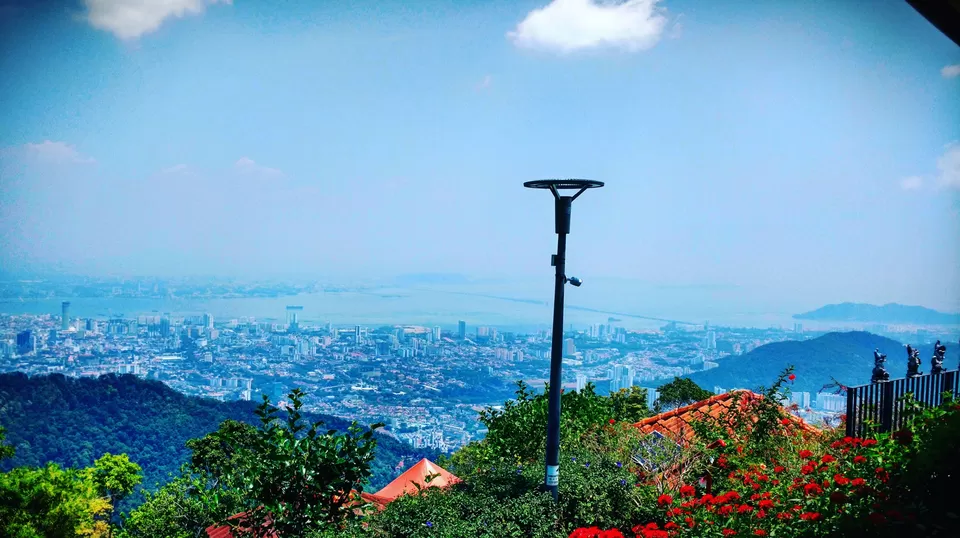 Our third day started with a mess. The ferry from Penang to Langkawi (only two is available, at 8-30 and at 2pm) got cancelled, that too we came to know only after reaching to board the ferry. Very bad service was given by the port / management at Penang Ferry service, they just refunded the amount and show us the the door. We came to know that we can get another ferry from kedah which is almost 120km away from Penang. We quickly booked a car, that man was really a nice human being, he did what he could do best. We reached kedah 30mins earlier and got our ferry to langkawi from there. Langkawi is very beautiful town. We stayed in a nice 2 storied bunglow (the detail is given at the end). In the evening, we reached nearby beach which is calm and beautiful, it'll definitely give you peace. If want you can eat from some sea side small restaurants, the prices are cheaper.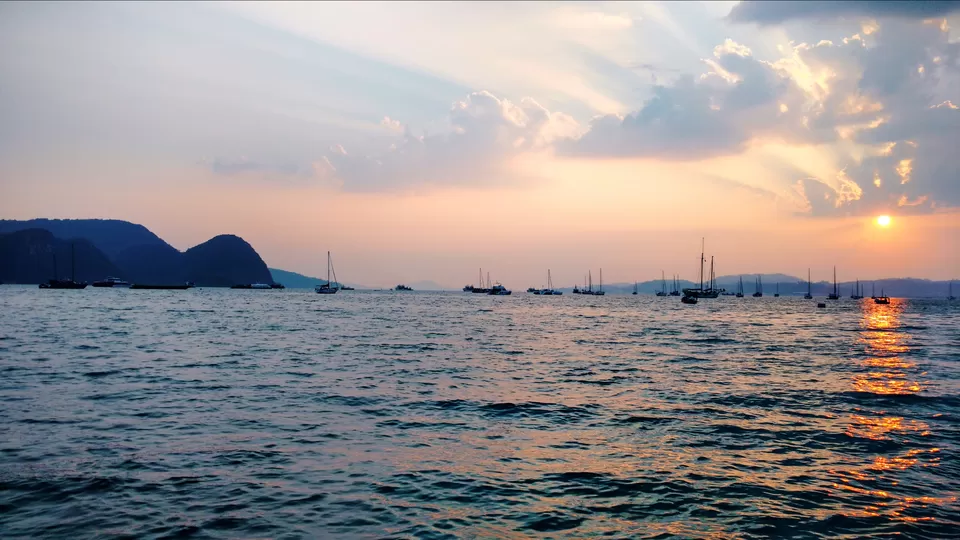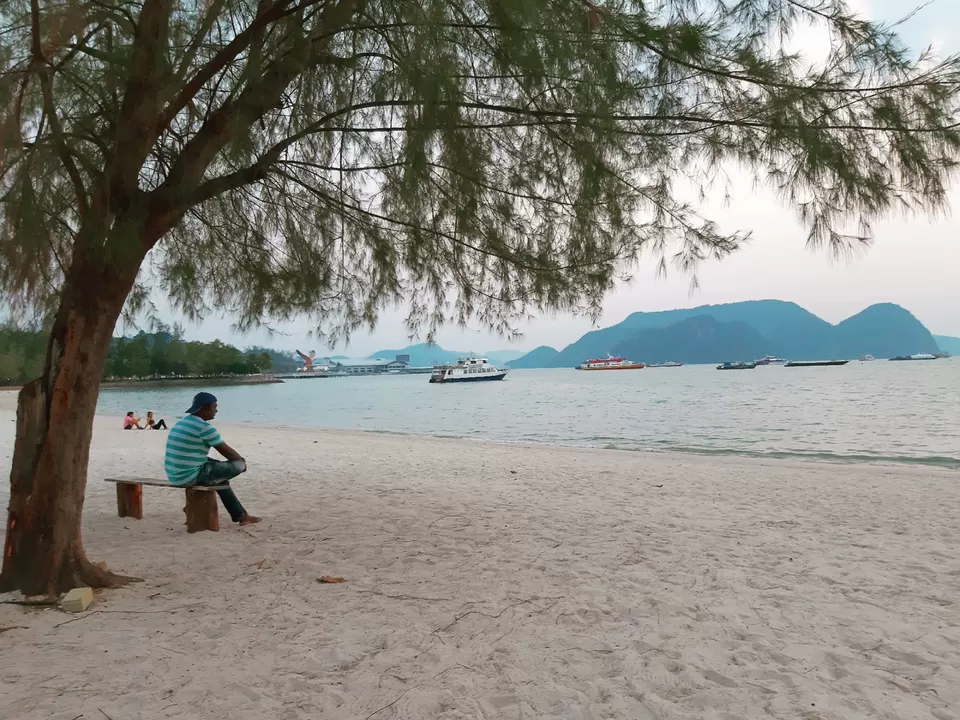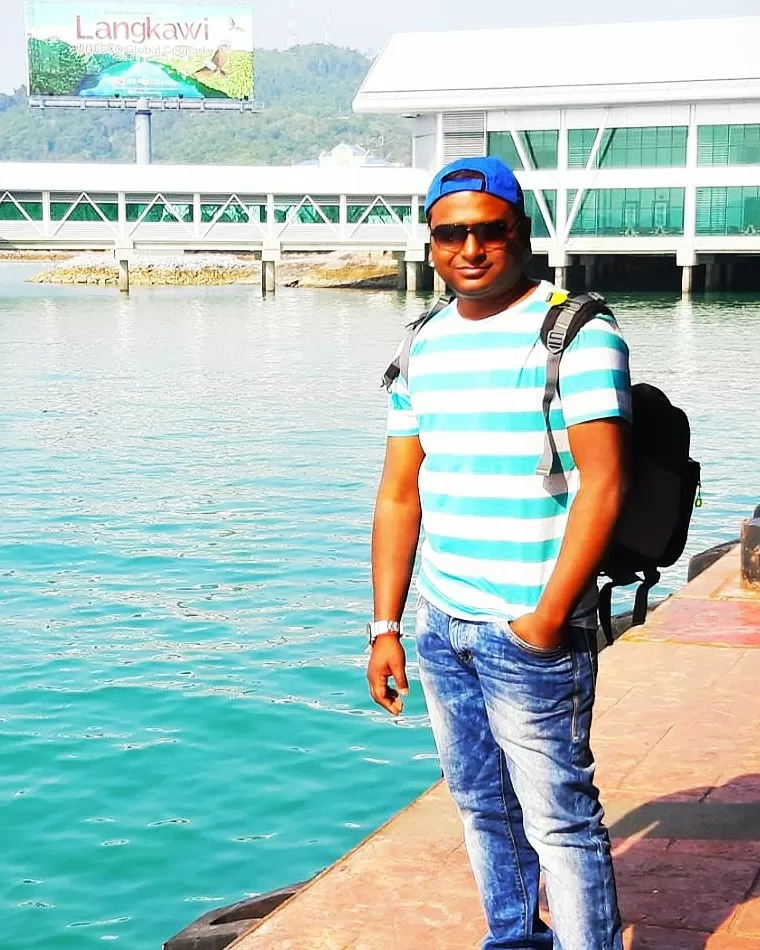 We had planned Langkawi cable car and few local places on this day. We started early in the morning and reached there in 45mins. This is one of the most steepest cable car in the world. The view from the top is amazing and the ride is worth the money. This is quite costly as other adventure sports in Malaysia, but worth it. They have glass bottom cable cars, we had taken that and it was scary I must say. There are few things that comes in package with cable car, like - Skydome, Skybridge, 3D museum etc. Later we visited crocodile park and few other local places. If want to try local food, buy chocolates or wines (very cheap here) just go to the market near ferry.
We returned to Kualalampur in the next day and visited Twin Towers in the evening. This city with high rising buildings is worth a visit.