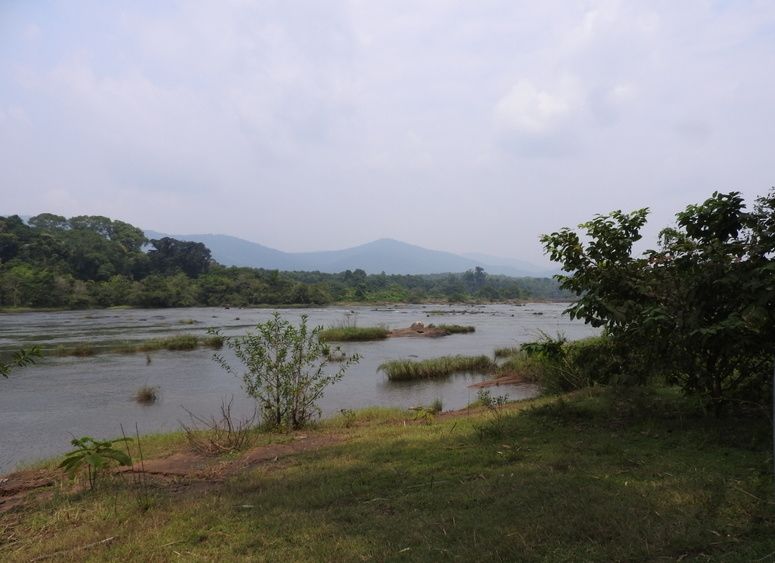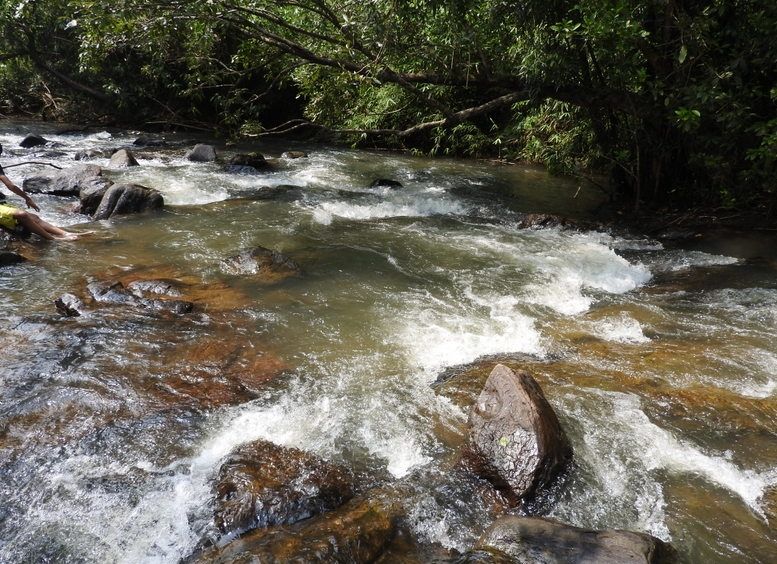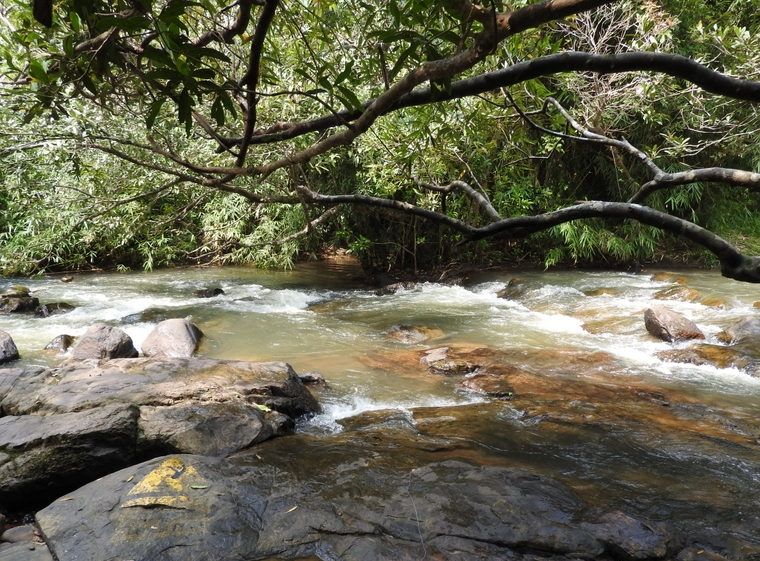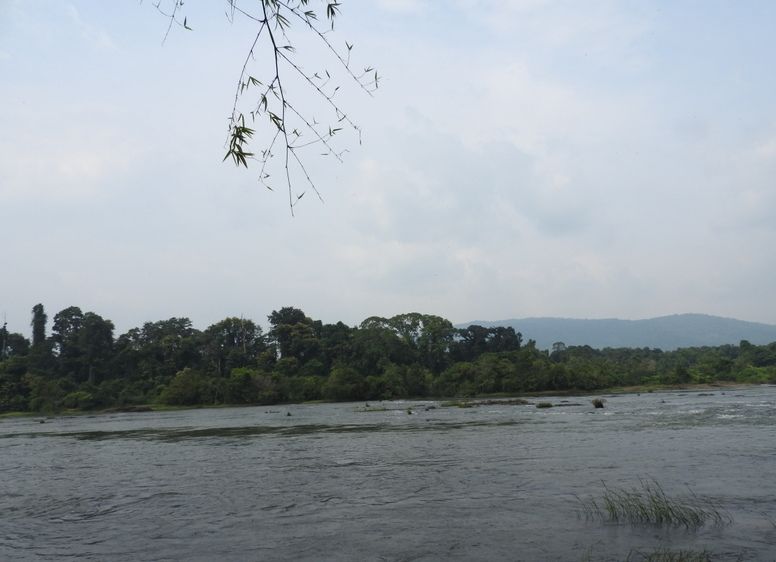 We started from home in the morning and reached Paniyeli by noon. We were afraid it will be too hot there and we may get tired quickly. However, the breeze in the dense forest helped us. Also, the presence of Periyar river was very pleasing and appealing to us. Kids enjoyed swimming in the river. Since it was raining a few times in the past few weeks, the water level in the river was very low. So the security staff didn't allow us to go very far in the river.
This place is under the control of forest department. There is a small entry fee to access this location. They have made many eco friendly wooden benches and swings on the trails to the picnic area. 
Paniyeli Poru is away from the busy city but is still accessible within a hour or two drive from all parts of Kochi. If you are looking for a place to relax and refresh without driving too far from Kochi, Paniyeli Poru is definitely a good choice for you.
The other side of the Periyar river is an unexplored picnic spot called "Mahogany thottam" in the Malayattoor region, where you can find really huge Mahogany trees. Unfortunately, there is no boat service or bridge to cross the river to access Mahogony plantation on the other side. If you like to drive to Mahogany plantation, you can drive there via Kodanad - Malayattoor through the newly constructed bridge.
Be safe
Poru is a safe place as long as you follow the rules and adhere to the guidelines by the staff. The rocks there are really slippery and could cause really bad injuries or even death can cause if you slip and fall down hitting your head. Also, there could be dangerous rock pits in the river. Always stay within the safe boundaries and follow the guidelines. 
Absolutely no plastic is allowed in this place. Also, if you have kids with you, remember them to feed them and buy some snacks. Once you pass the entrance, there are no places to buy food. I have written more details about Paniyeli Poru in my blog.
Attractions
The primary attraction in Paniyeli Poru is the whirlpools in the river itself. This place is adjacent to the river Periyar and is surrounded by the hills and forests. If you love to sit, relax and spend sometime with the nature, go and visit Paniyeli Poru. 
It is a great place for picnics. Our kids loved swimming in the Periyar river.