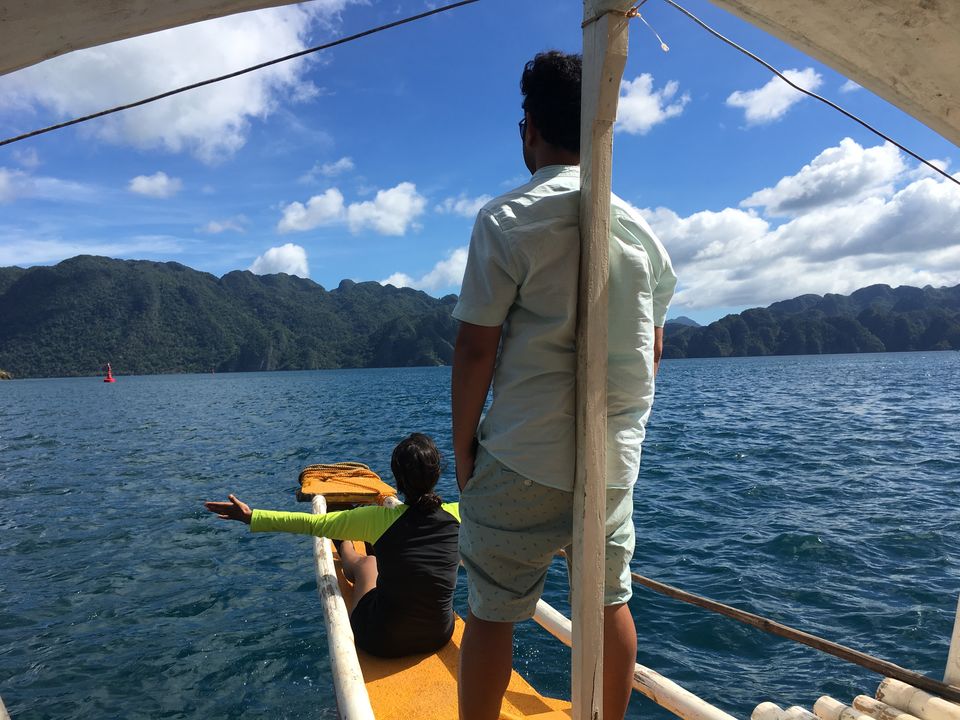 When there was a need of home to scuba divers, Philippines gifted them coron.
Coron is a destination to various beautiful island tours. We booked a private boat (through our hotel) that took us to Siete Pecados, marine park, Kayangan Lake and Twin Lagoon.
Siete Picados is a colorful coral garden with diverse species of fishes . It's an underground bliss and one of the best snorkeling spots.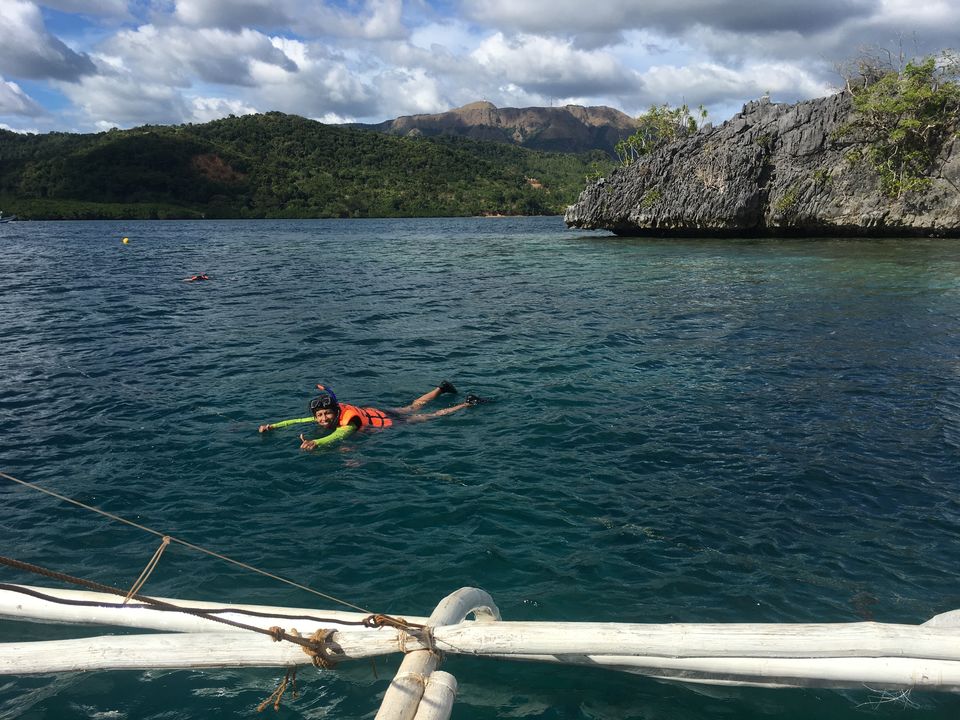 Kayangan Lake is said to have the cleanest water surrounded by sharp massifs. You have to walk 10 minutes through stairs to reach here.
Twin Lagoon is where fresh, underground water meets with warm sea water. The Twin Lagoons are hidden among jagged cliffs of coron island and these limestone cliffs separate the two lagoons.
This trip takes around 4-5 hours.
Now the next day we had to leave from coron but we decided to see the sunrise from Mount Tapyas first.
Mount Tapyas is a 723 step trail leading to a great view of coron town and neighboring islands.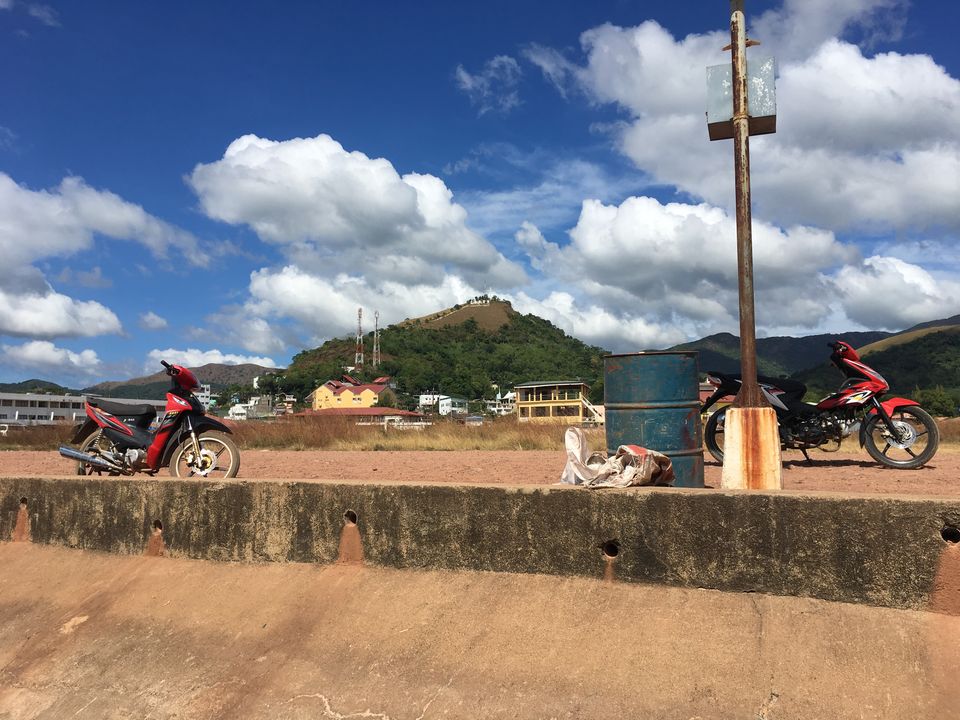 It was dark outside, when we left our hotel at around 5 in the morning. At first we thought that we are the only two but later joined by others. Upon reaching the top, we turned around to see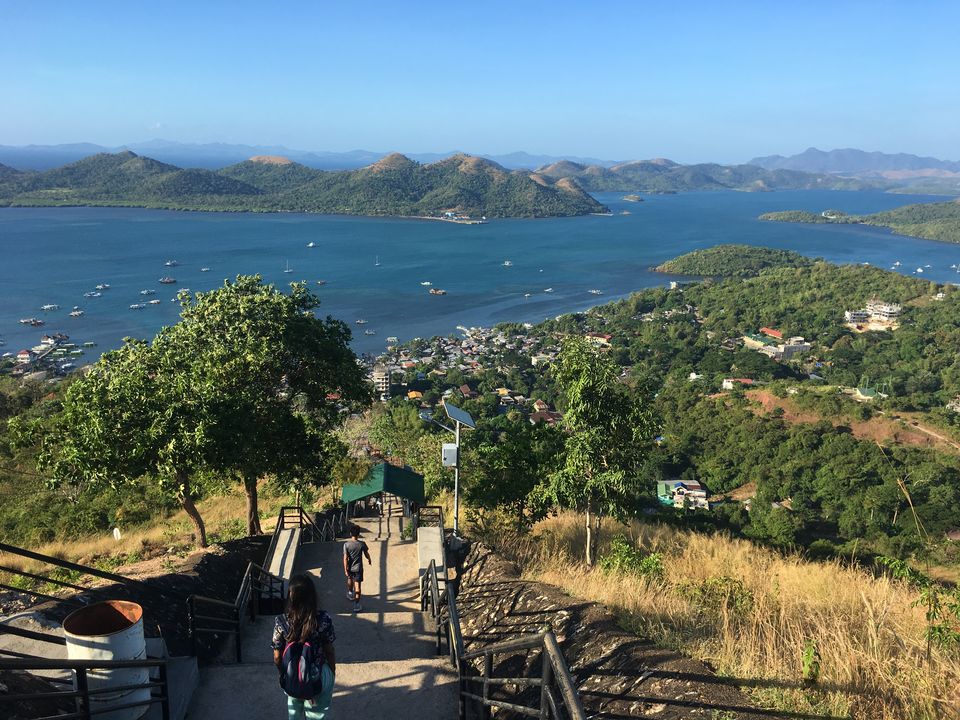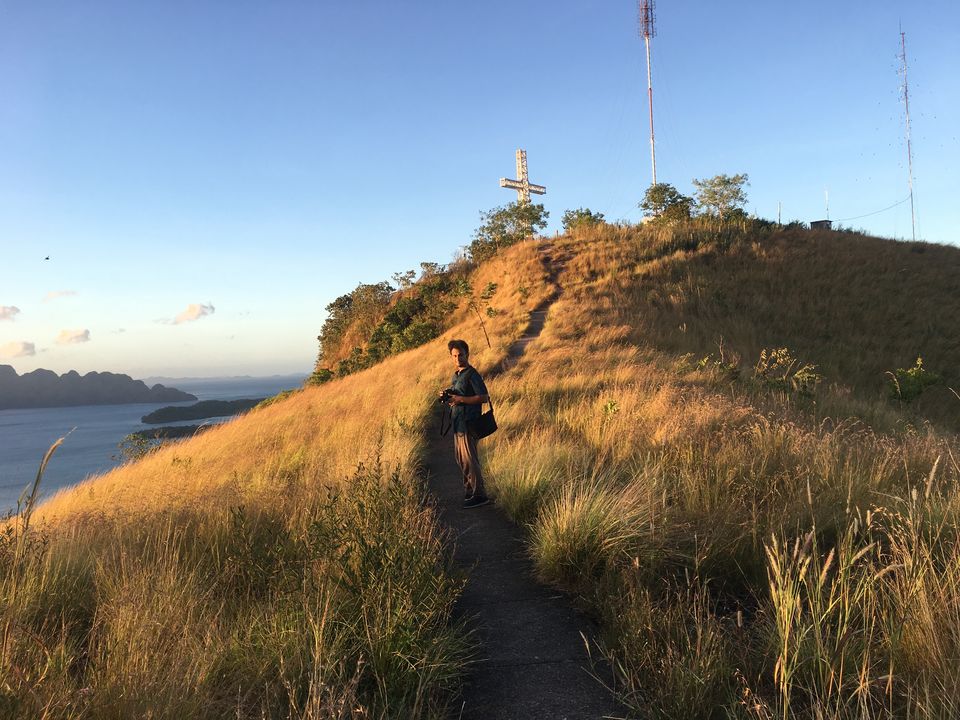 Do not forget to take water bottle along with you.
So it was all in our chapter of coron. if you are in Philippines for more than a week, do go for coron.
Share your stories of the Philippines because it's more fun in the Philippines.