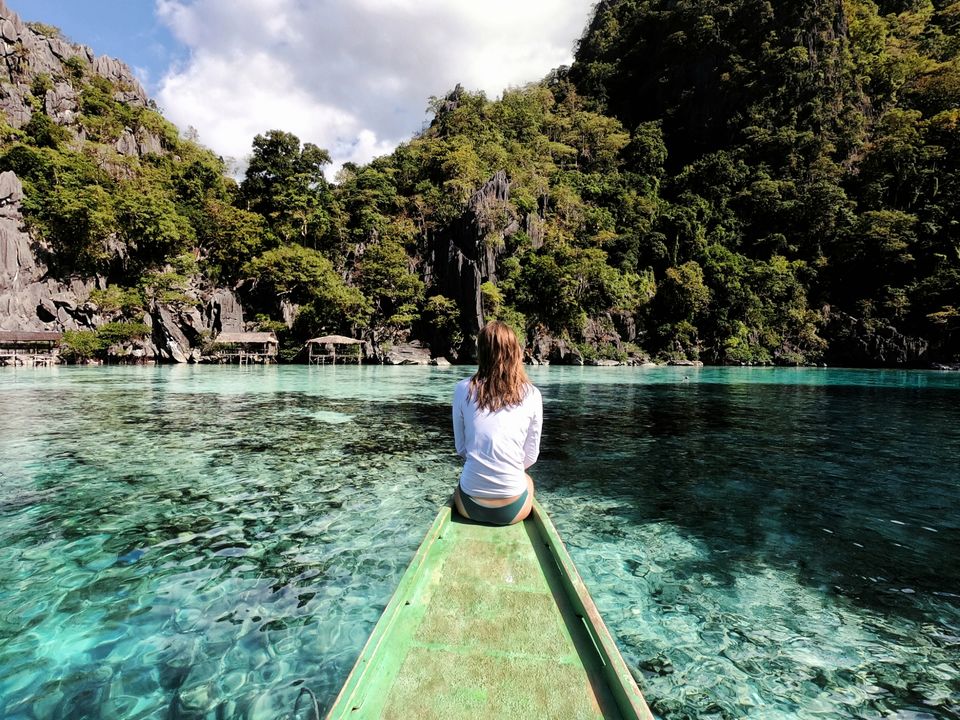 1. Twin Lagoon
The Twin Lagoons had been our first destination on the Coron island. There is a small passage connecting the two lagoons; you can either swim under a rock, or walk on the stairs across that rock. Once in the water, you can feel some areas of hot and cold water, that is due to the mixing of warm salty and cold fresh water.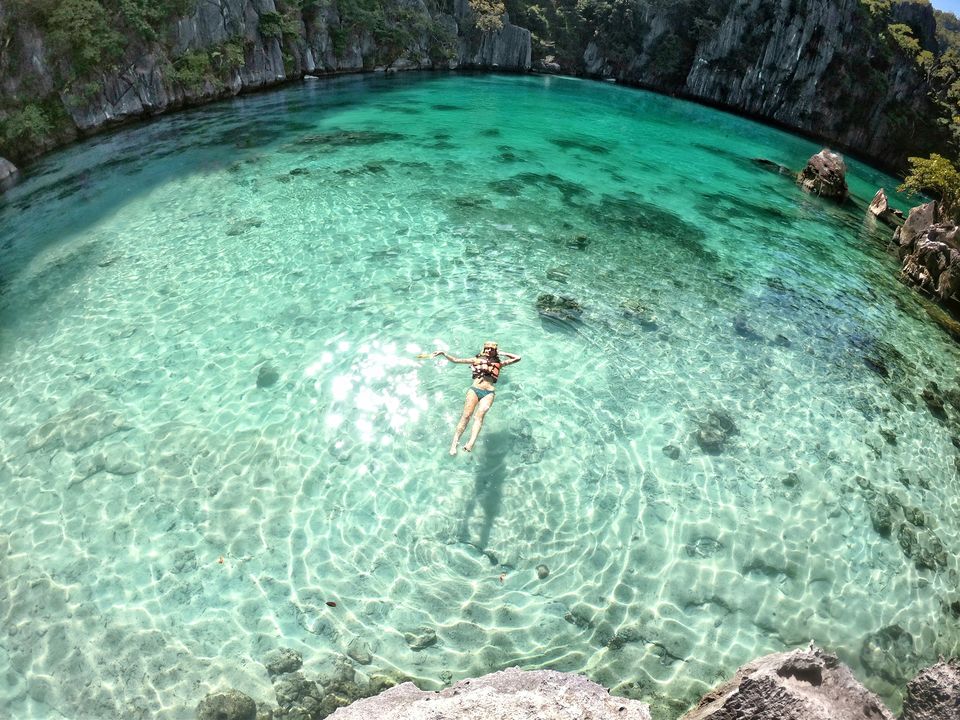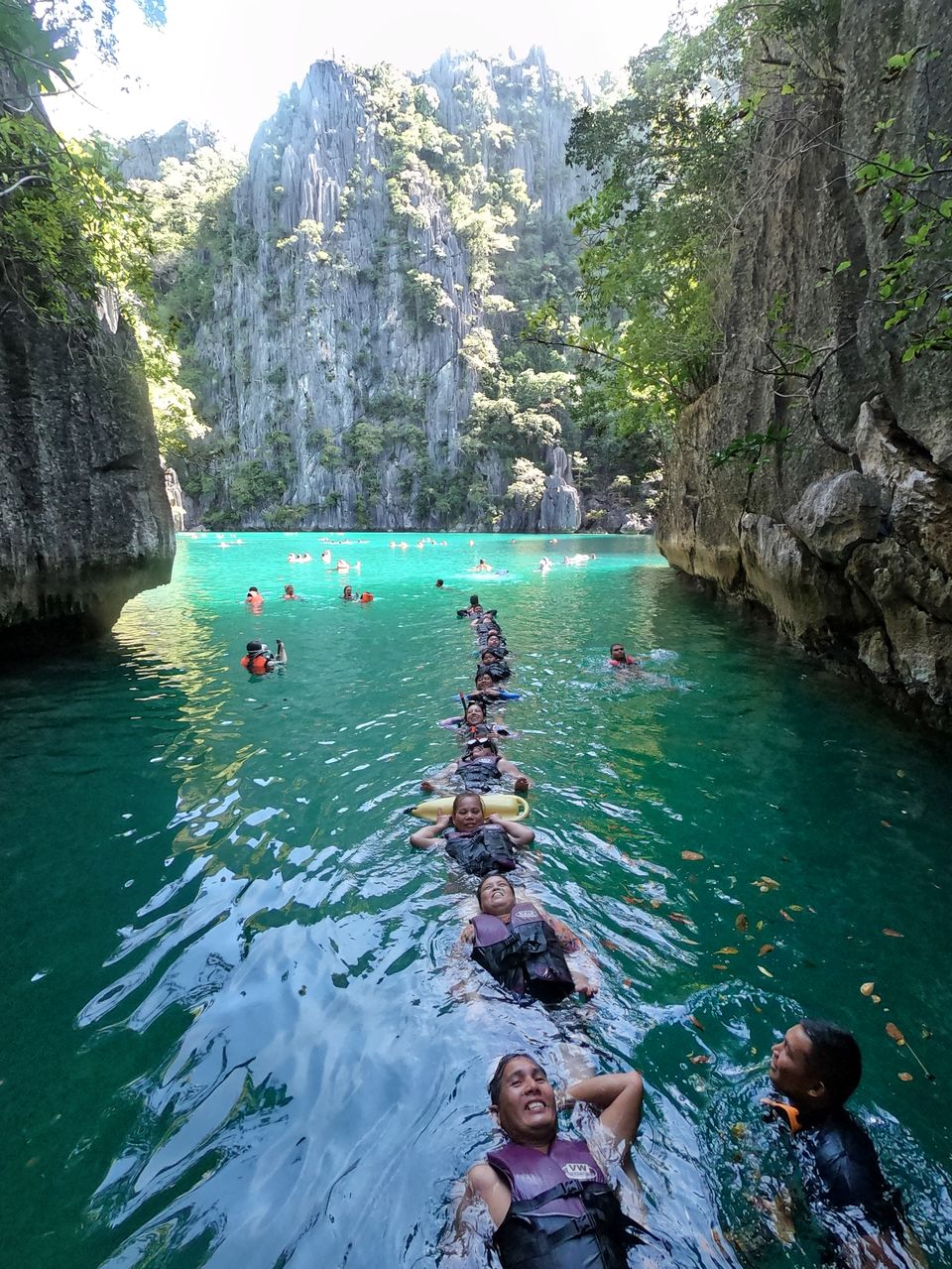 2. CYC beach and Las Islas del Coral
The sandy CYC beach was located on the next island and was nothing special except from the mangrove trees growing from the sea. While the Coral Garden was full of diverse corals and fish. Exploring the underwater felt timeless and we had hard time getting out when the tour guide told us to come back. We even found Nemo!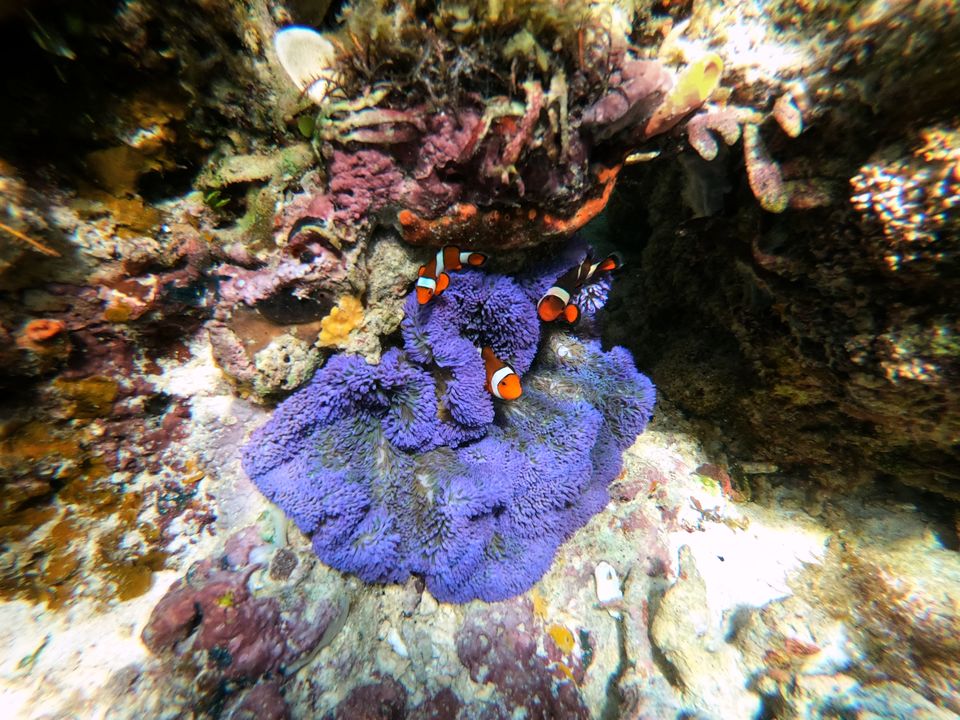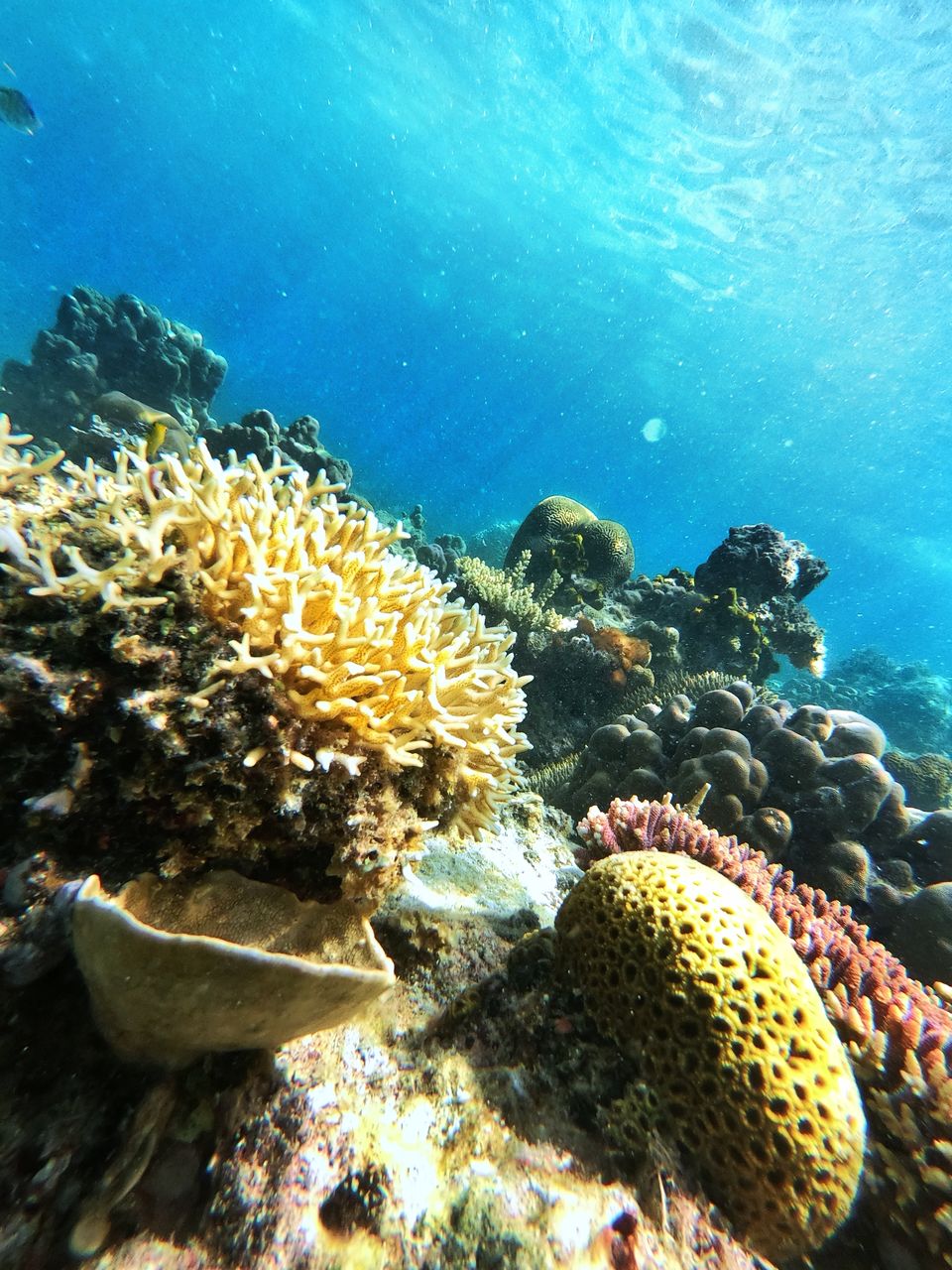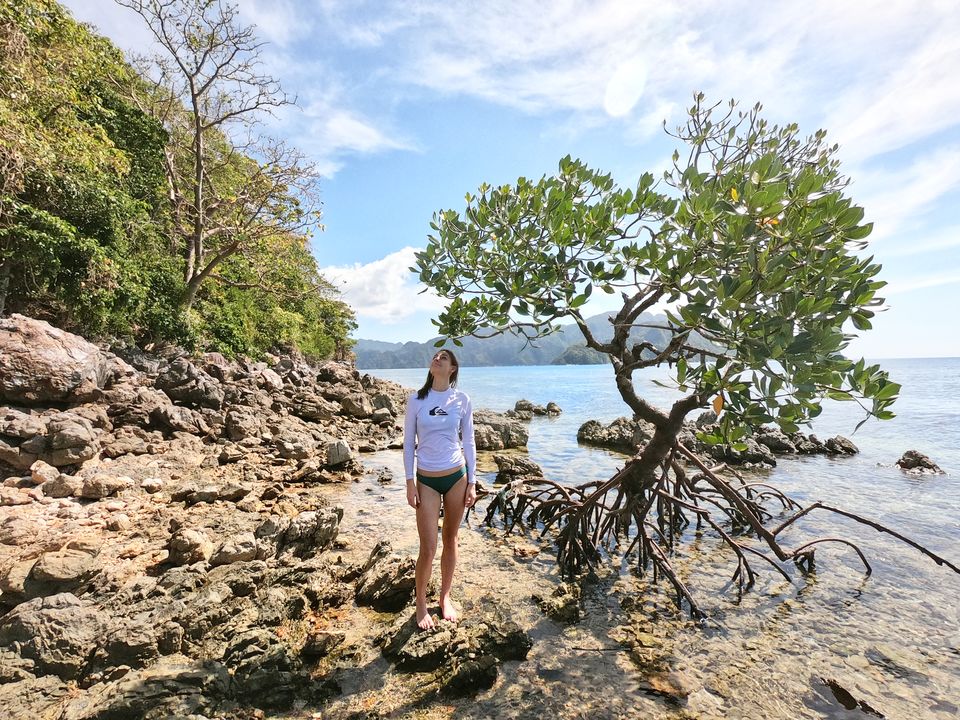 5. Barracuda Lake
It is a fresh water lake, with very very warm water. Because of the accidents in the past, it is obligatory to wear life vests in Twin Lagoons, Barracuda and Kayangan Lake. The rock formations underwater are very picturesque and the water was so clear, we could see the bottom that was more than 30 meters below.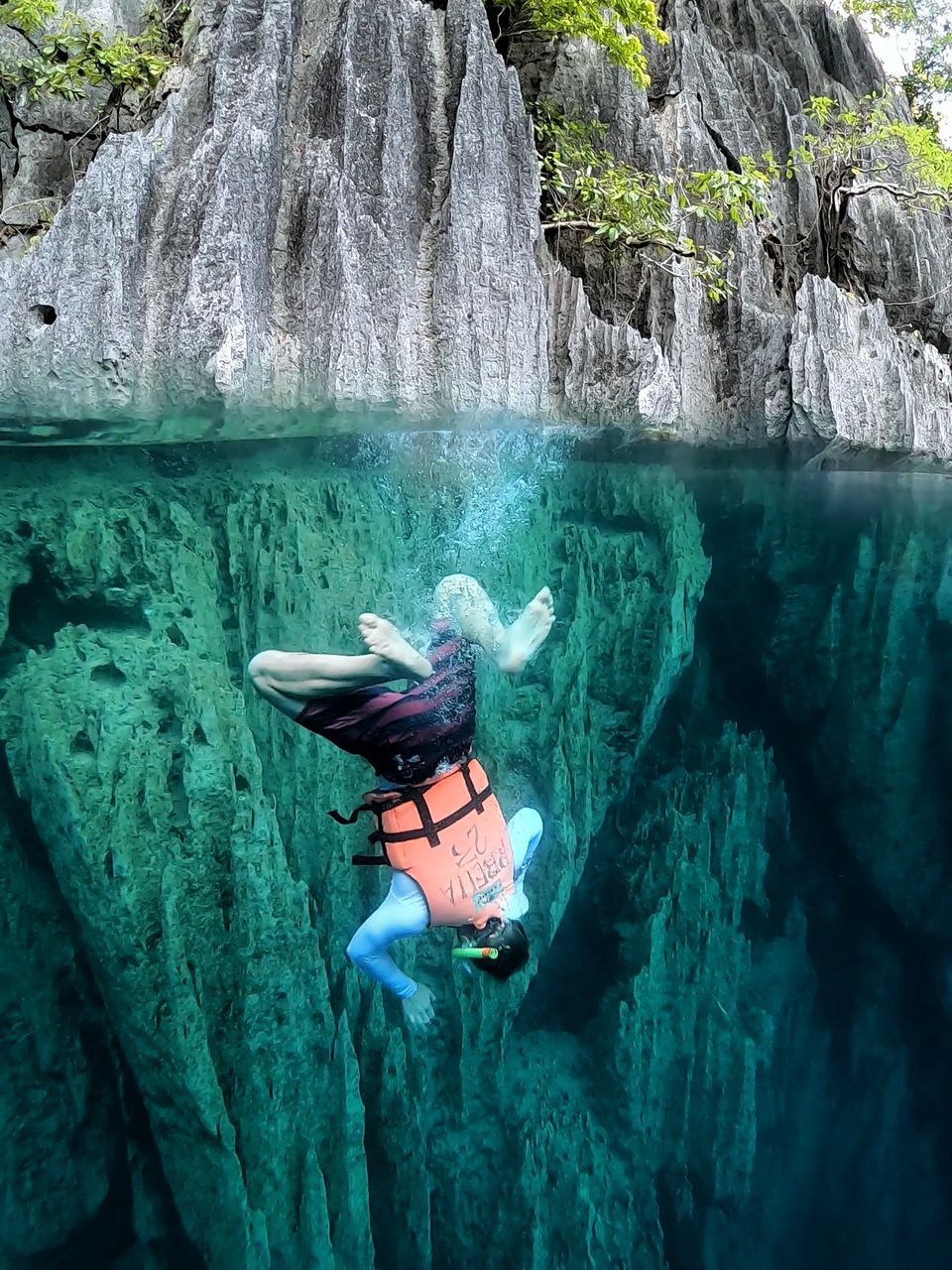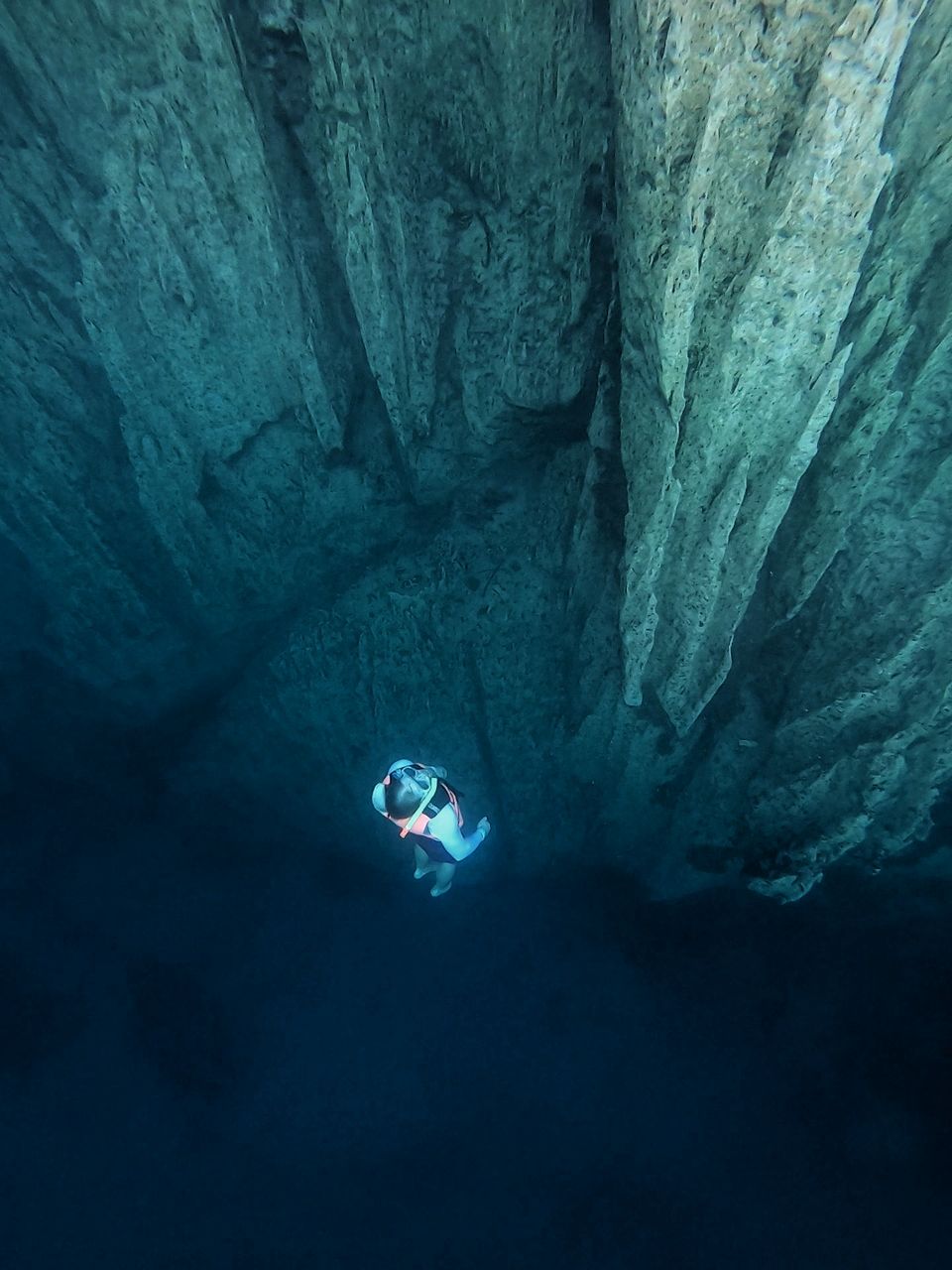 6. Kayangan Lake
Probably the highlight of the day. Because it was our last spot, we ended up being the only group left! To get to this lake, you have to walk on stairs uphill for about 10 minutes untill you get to this amazing iconic spot. From there you just walk down to the Kayangan Lake situated on the other side of the hill.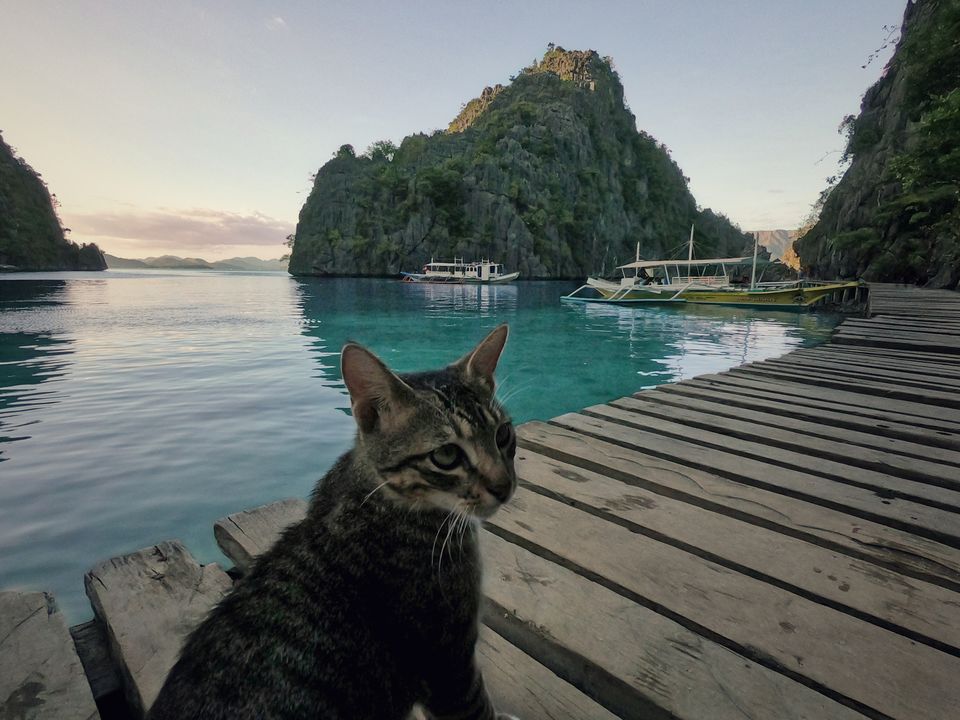 4. Green Lagoon
It was a short stop, took a few photos, didn't do much of swimming because of jellyfish (although we didn't see any), but it was empty! No other boats were there, so no people were ruining our photos for a change.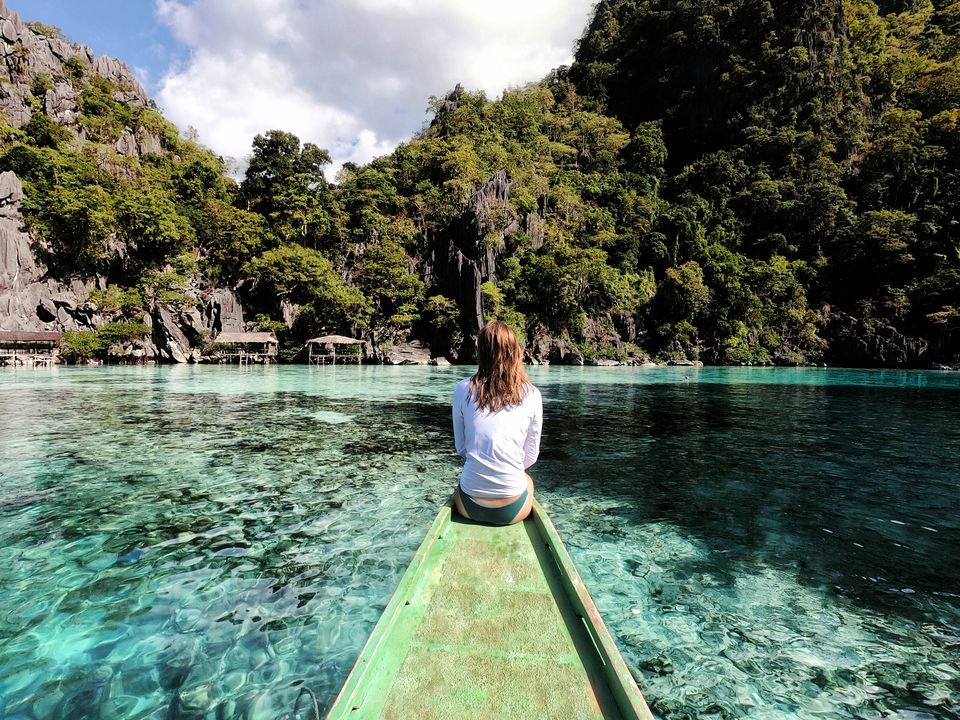 Day 1 - Firefly tour
For the first evening we booked a romantic Firefly and Bioluminescence plankton tour right at our accomodation. The van picked us up at 18:00 at our place and drove us to the harbour, from where they drove us with a motorboat to a floating shack where we had a buffet dinner. The dinner consisted of loads of sea food, rice, pasta, chicken, fruit, juice, dessert... everything! With our full stomachs we rolled back onto the boat and left for the pitch black area between the islands. Because there where no lights from the city reaching us anymore we could see a bright starry sky above us, and glowing bioluminescence waves rolling behind the boat. When we arrived near the shore of one of the islands, we could see small twinkling lights in the darkness. The sight of so many fireflies together, on a bush branch you could not see, was mesmerizing and a magical end of our first day. We came back to the harbour at 21:00. The tour cost us 900 PHP/per person.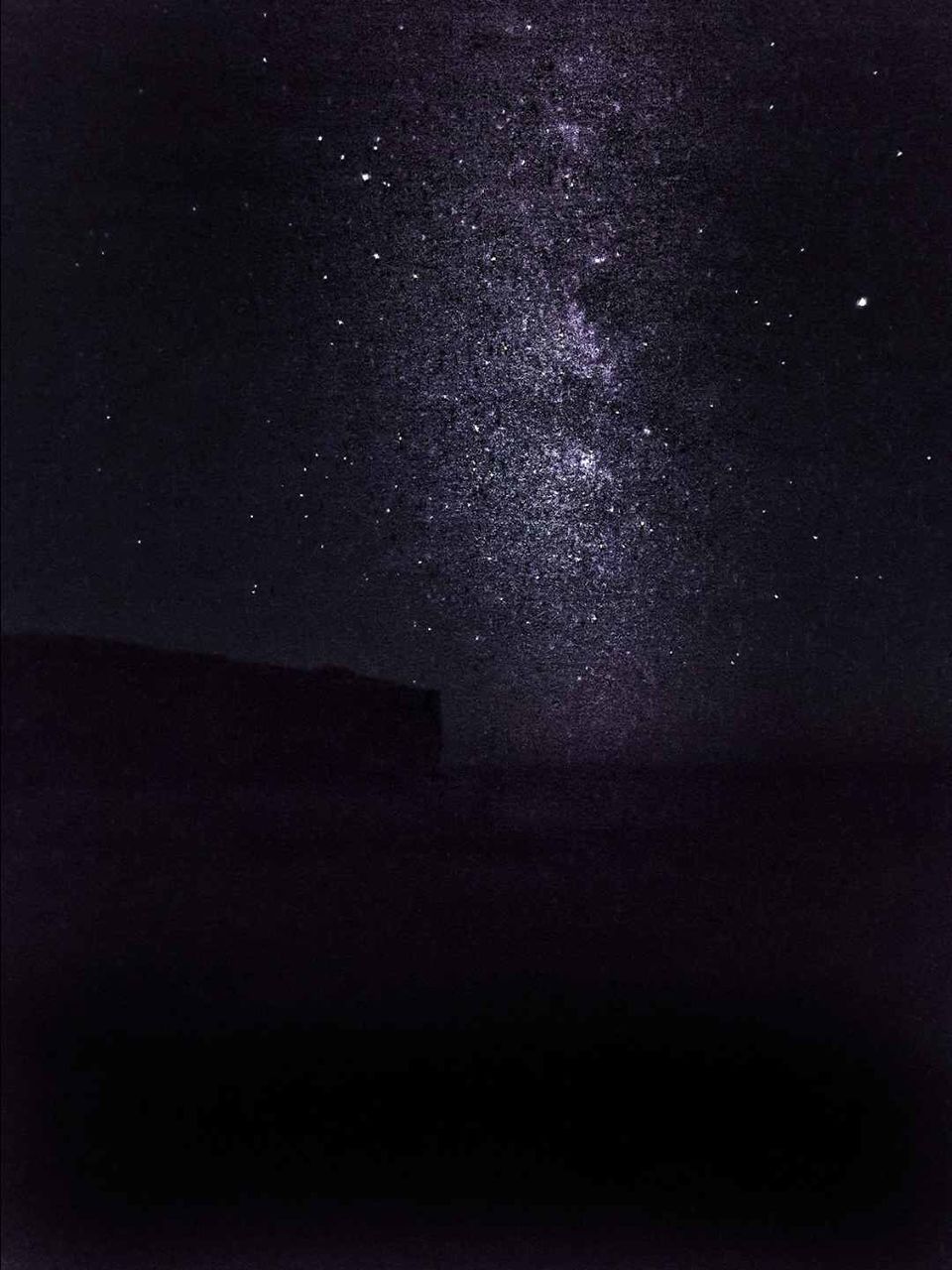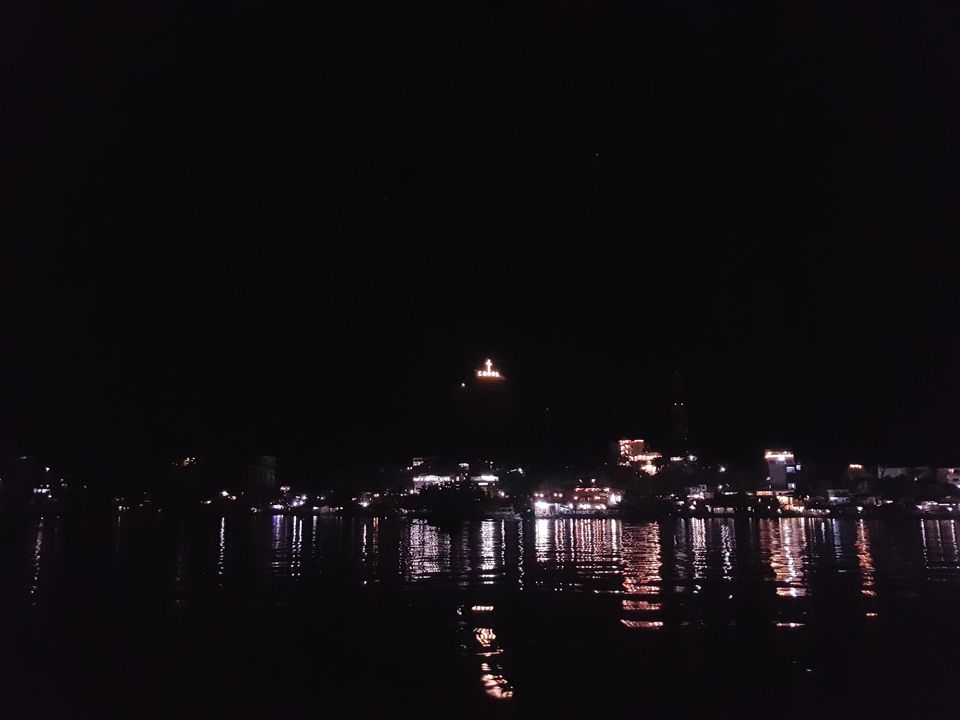 Day 2 - Super Ultimate tour
Starting the day at 8:00 the tourguide picked us up at our accomodation and drove us to the harbour, where they sorted us into big bangkas. The tourguides loaded fish, rice, veggies and other food for our lunch before we set off to our first destination. We had about 20 - 40 minutes for each spot and they even provided us kayaks if we wanted.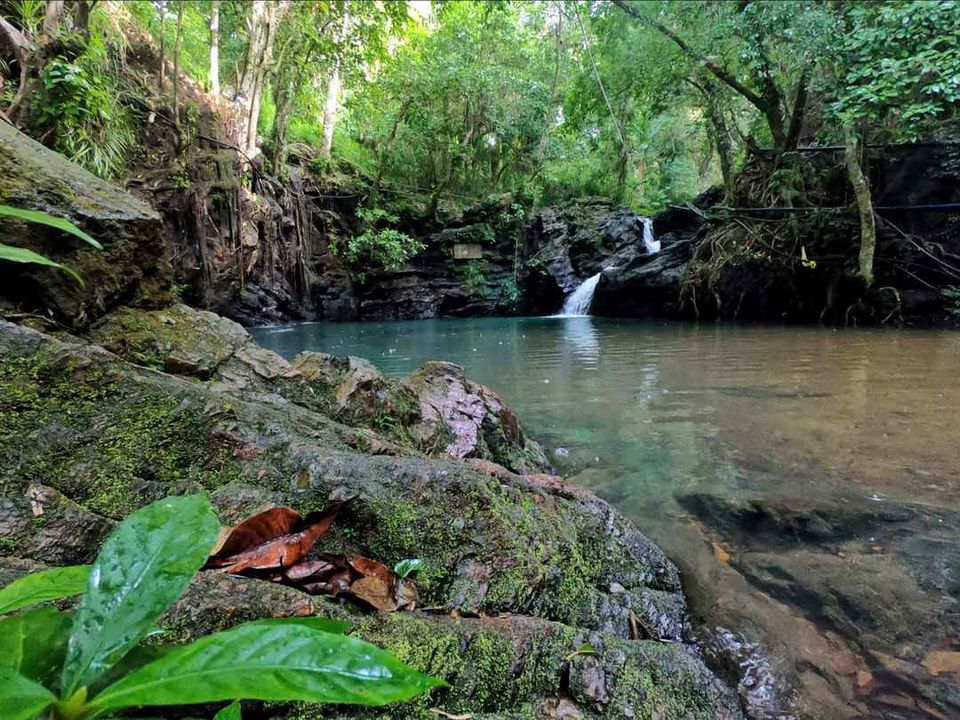 On our way back we told our driver to take us to the Mt. Tapyas. From the bottom of the hill, to the top we walked for 15 - 20 minutes (there are stairs all the way to the top) and after every 100 meters there was someone selling something. From cold water to souvenirs, you could buy anything on the way. Because Mt. Tapyas is the nicest sunset place on the island, you can expect a lot of people to be up there, but you can easily find a quiet spot away from others.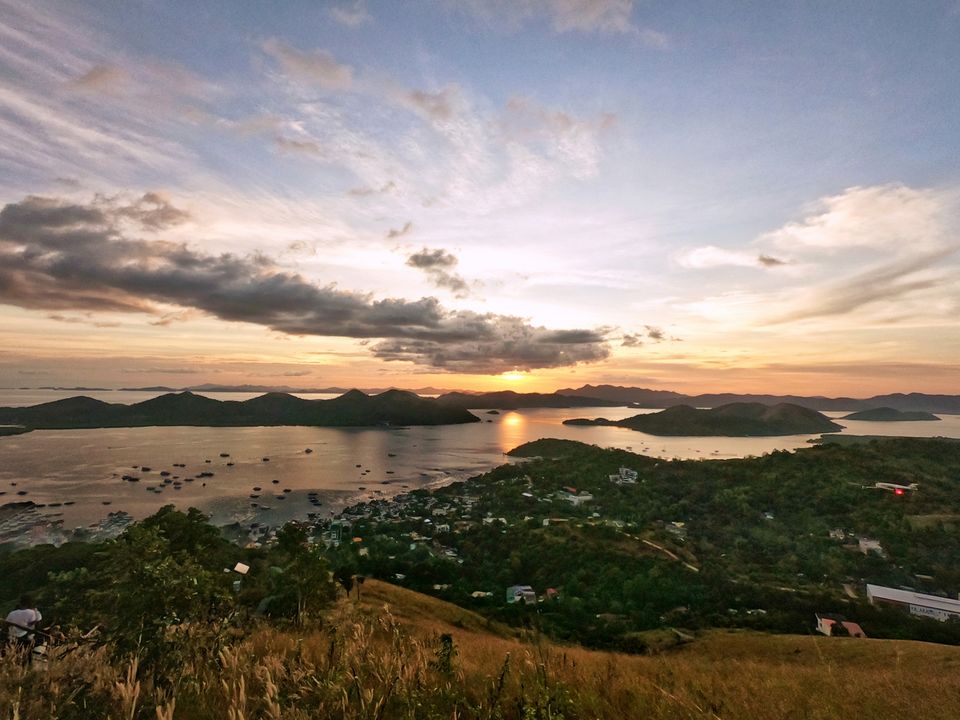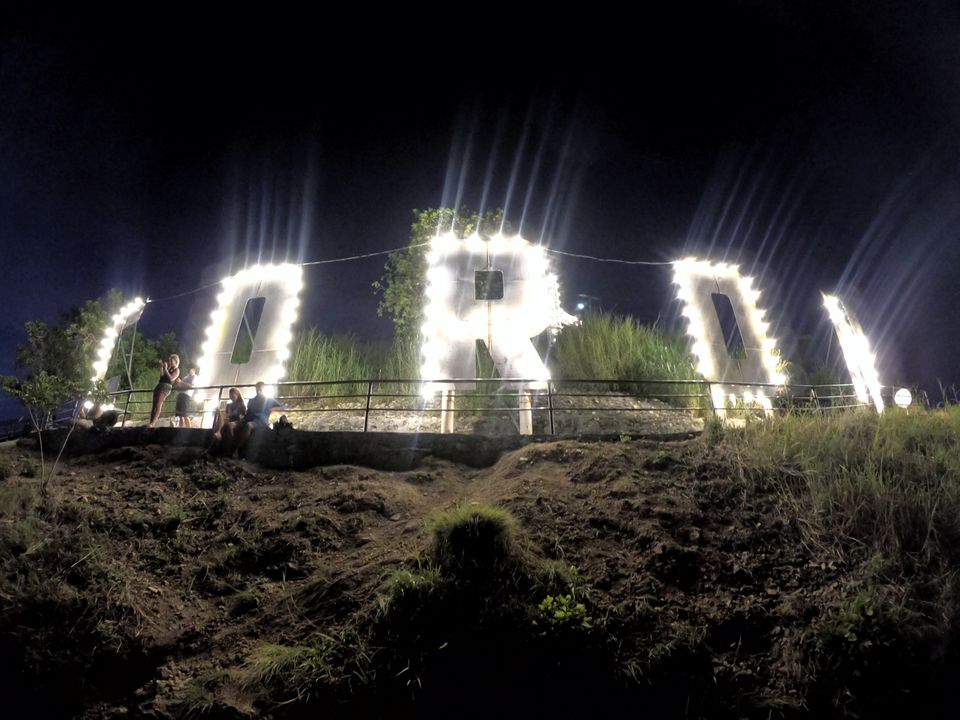 When you get to the beach, you have to pay the entrance fee of 50 PHP/per person. Your driver parks his tricycle and waits for you untill you are ready to go back. The water wasn't that clear near the shore, so we swam further out. There is a lot of sea weed, some corals and you can even find starfish. This beach doesn't provide many things to do or explore, so 2 hours should be enough to stay there.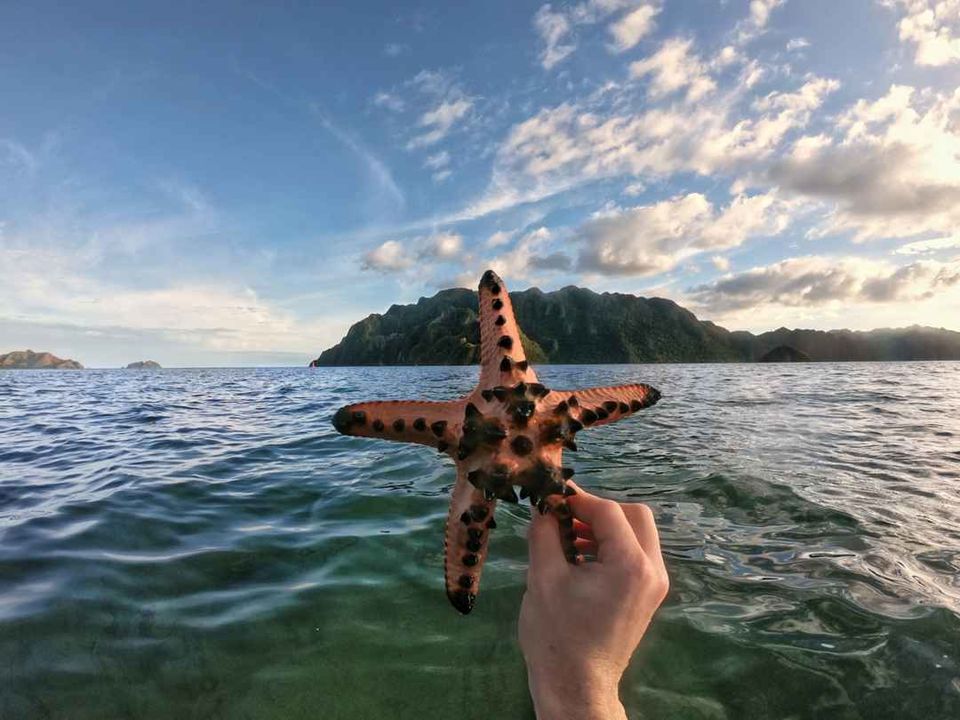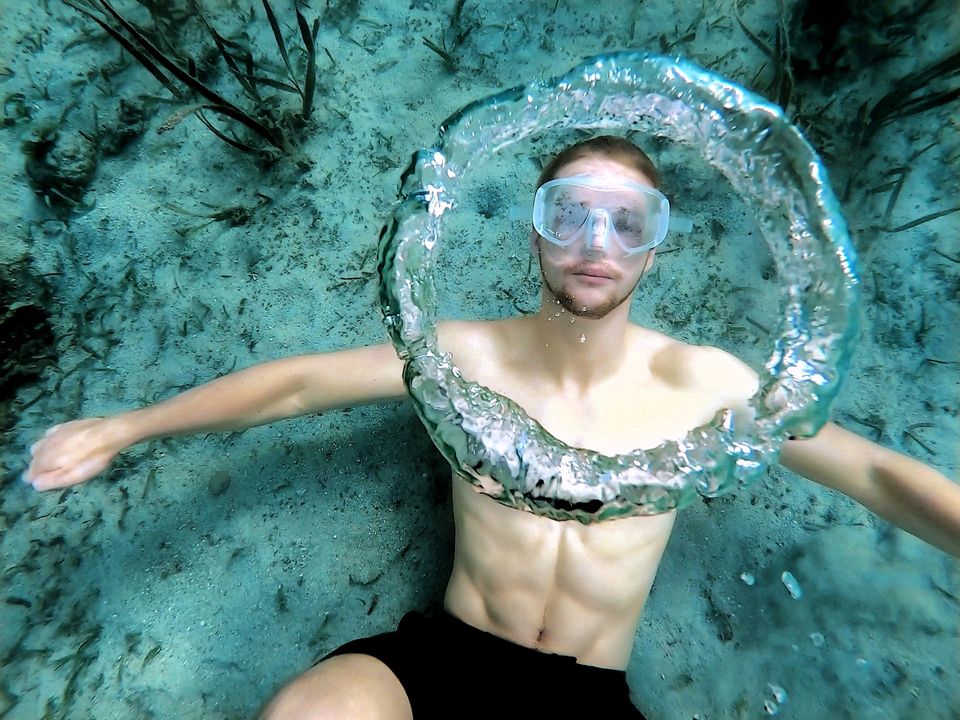 3. Skeleton Reef
With big anticipation of lunch, they took us to the Skeleton Reef, famous for its Skeleton ship wreck. During our diving and exploration of the sunken ship and swimming with fishys, our tour guides prepared our meal. So when we came back from the water to a shack built into an island rocky wall, the buffet was ready. Happily fed and satisfied we continued our tour to the next spot.
We had a hard time deciding which tour to choose, because there are so many different options from different tour agencies. Since we planned to spend only one day for boat tours, we decided for the one that included every spot the Cornon island has to offer. But if you have more time, we recommend doing tours with less stops, so you can enjoy every one of them for a longer time. If you are a bigger group, you should definitely book a private tour. It isn't much more expensive and you can choose which places to visit and you can even start earlier and beat the crowds! All public tours have life jackets, use of kayak and lunch included in the price. You should bring sunscreen, water and some snacks, if you are the hungry type. We also brought snorkling masks and lycras with us because of the glazing sun. It is good to have a watch or a camera/phone with you, so you know when you have to get back to the boat.
Day 3 - Exploring the Busuanga island
We never drove a scooter before, but that is the best way to see the island, so we couldn't resist renting one. The streets in the city can get very busy, but it never felt dangerous. As we got out of the city, the roads cleared and we could see the beautiful landscape. There is only one road around the island and it is mostly in good condition. Just one part in the north is in bad shape, but we didn't go there.
Our fist stop was Puerto Del Sol Resort & Dive Center, where we rented a kayak and paddled to the abandoned plane. It is not far from the pier, so renting a kayak for one hour is enough.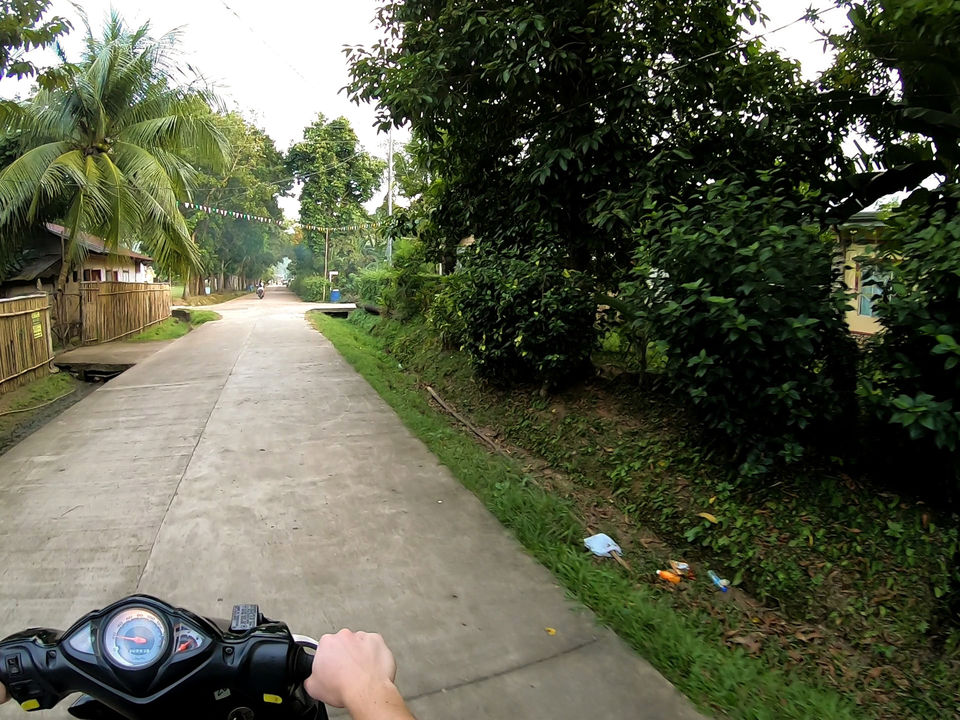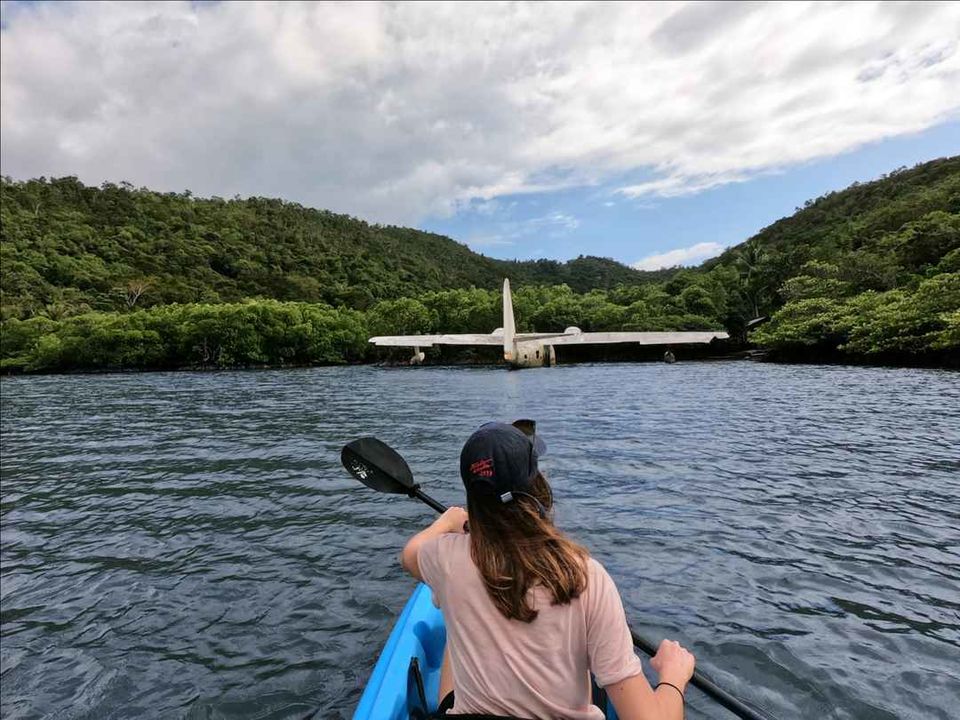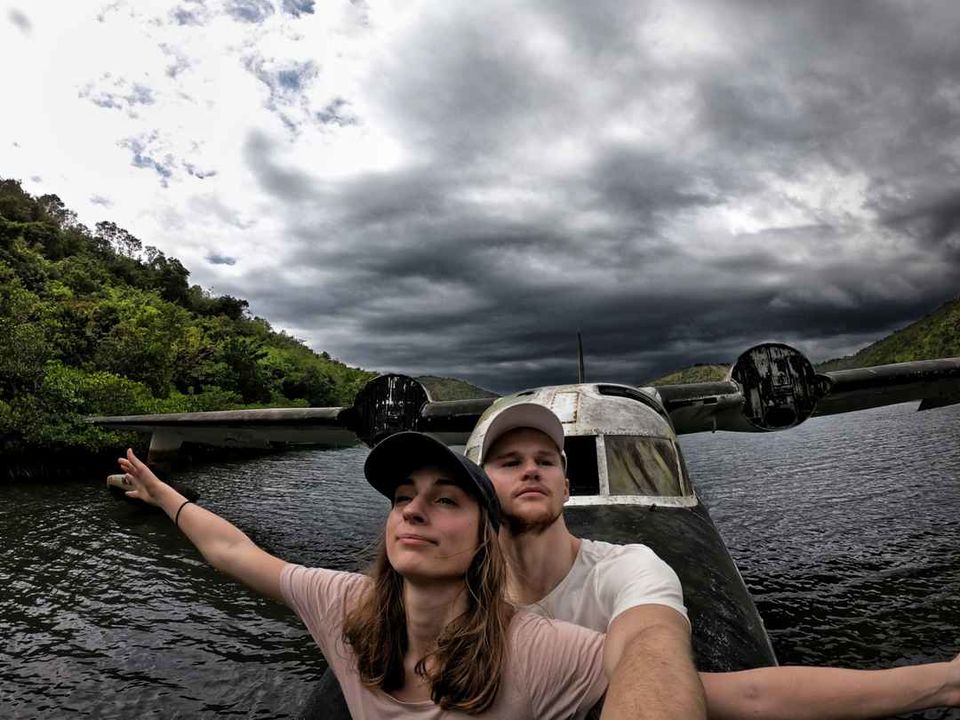 After the sunset we walked back down to the town. A lot of people are out on the streets in the evenings, so the city feels very lively and safe to walk around. You should definitely try one of their fun street foods; a balut! You will probably feel sorry for it, but it is a Filipino delicacy eaten with salt and vinegar, so why not try it for 20 PHP (and regret it after like I did).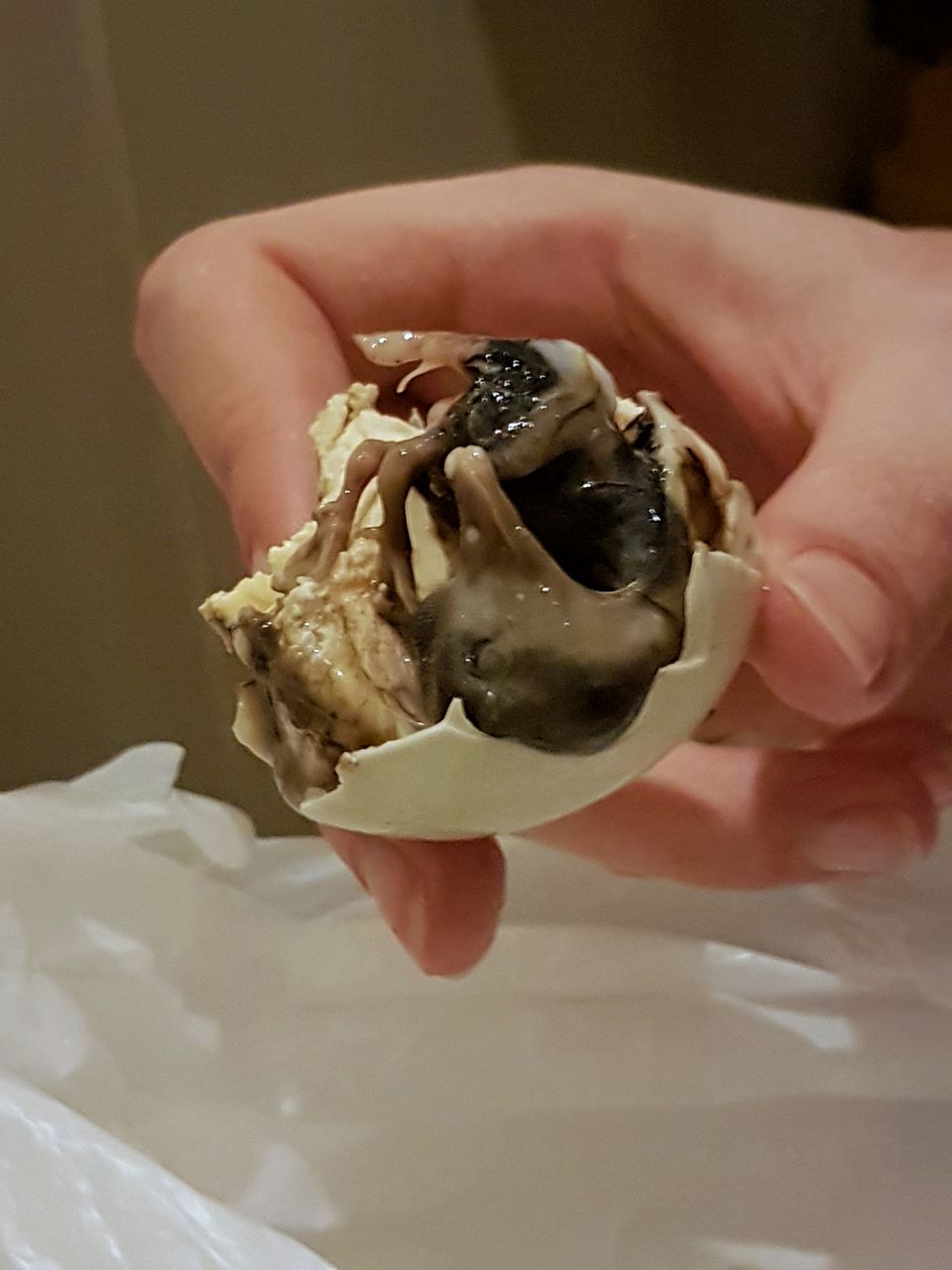 After exploring the abandoned plane, we headed back on the road and to our next stop - the Conception Falls. To get to this waterfall we had to walk 20 minutes from the road. If I'm honest, we expected something bigger, but anyway it is a good way to cool down in the cold water.
Our journey continued north to a pier where we watched the sunset.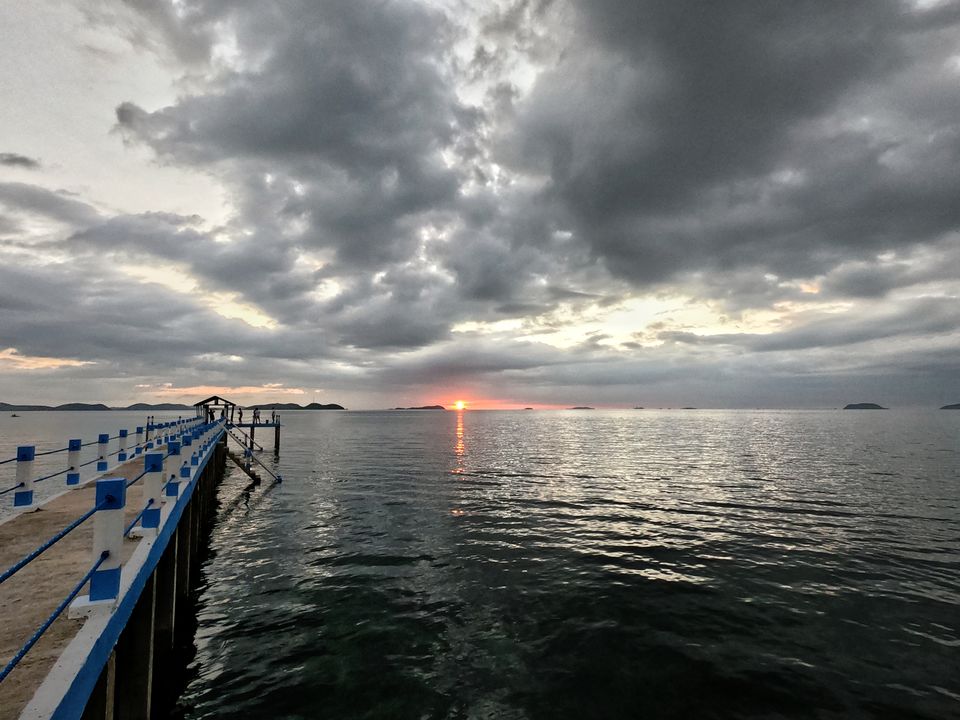 The way home wasn't very pleasant. At night flies and mosquitos come out and you can imagine how it feels driving a scooter at that time. Almost in every village local people burned leaves to make smoke, which keeps the mosquitos away. So we advise you to travel with your scooter only during the day. The rental of the scooter is 400 PHP/4-7 h and a full tank of gas was 165 PHP and held for the whole trip. You have to be careful to fill up when you can, because a lot of the time the gas stations are out of gasoline. You can find the stations in every bigger town with small differences in prices.
Day 4 - Cabo Beach & Mt. Tapyas
We took a tricycle to Cabo Beach for 600 PHP both ways. The road was quite an adventure so I don't recommend you to go there with scooter. First part of the road is great, but then you get to a muddy side road, full of holes and streams from the rainwater. It is barely passable, so if you choose to go to this beach, take the tricycle.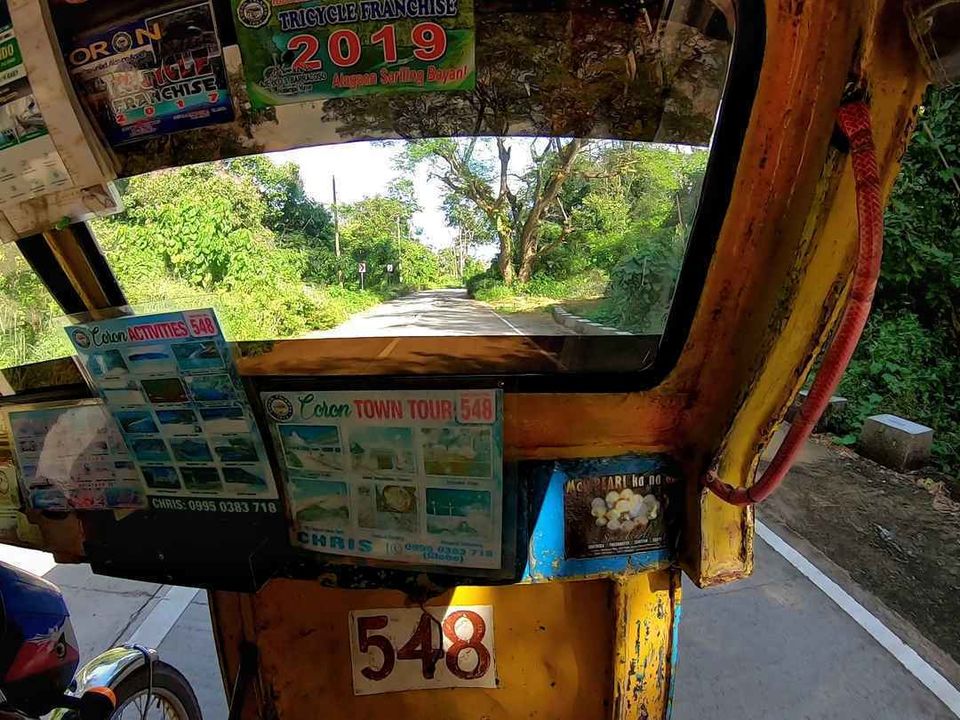 So this is how we spent 4 days on the beautiful island of Busuanga. Our jurney should have continued on one of the last ecological frontier that looks like a slice of heaven - Palawan island. But more about that in our next itinerary.
We arrived to the Busuanga island at midday with a plane from Manila, took the shuttle to the town of Coron and made a short walk around the area. Locals made us feel very welcome by greeting us on every corner, so be ready to keep saying "hello" a lot!