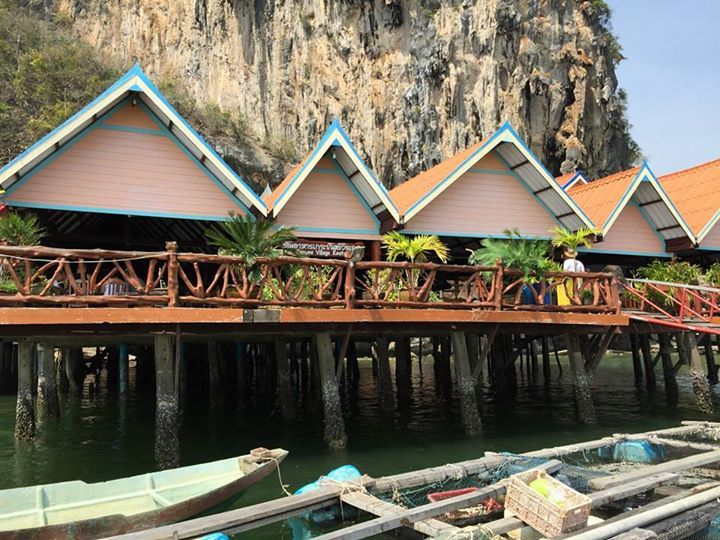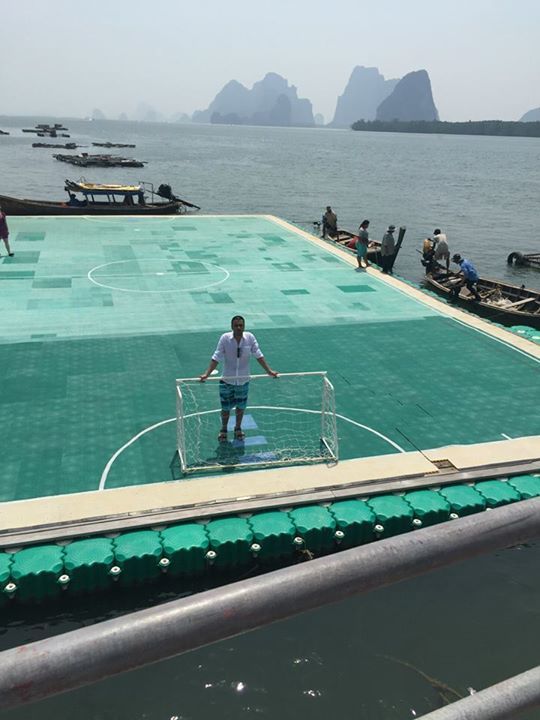 Some time back I had seen a documentary about a village in Thailand where a group of young boys wished to play football but found it almost impossible to find a ground to play on. Reason? The entire village was built on water, balancing itself on stilts. But they made the impossible, possible. They built the world's first football ground that floated on water. On my latest trip to Phuket I happened to visit this place. We left for Phang Nga bay tour on our speedboat that took us to James Bond Island, limestone caves and Krabi. On our way back, we stopped for lunch at Koh Panyee. Our tour-guide Captain Mark had told us, "Try to look beyond the shops and the t-shirts".
These villagers had come from Indonesia and settled on this part of Thailand. Over the years, they were given the citizenship of Thailand and their main occupation remained fishing.
We received a warm welcome as they tried their best to make us feel at home. There was a delicious seafood buffet waiting for us. The fried prawns were so delicious that I just couldn't stop eating. I reached out for a tissue paper to pack a few of them for my journey when a lady came up and took the tissue paper from me and handed over the entire plate, gesturing I could take it all.
After lunch, we set out to explore the village. There were a row of shops selling souvenirs, clothes, pickles etc. We crossed the village school, their houses but my eyes searched for that one thing; the football ground. Each house had a little bird cage in front of its main entrance. It was a hot afternoon and we were a bit too tired of the walking when I finally saw what I was waiting for. An emerald blue plank, with two goal posts on each end, floating on water. Our guide showed us a few postcards that showed how the football ground evolved over all these years. We went on to see the mosque, which was under-construction, and the villagers seemed to raise funds for its completion.
We left Koh Panyee with a few souvenirs from the shops and lots of good memories. As I made myself comfortable in my speedboat, I looked back and prayed, may no storm or cyclone ever be so strong, to break­ the spirit of this tiny village and its ingenuous people.