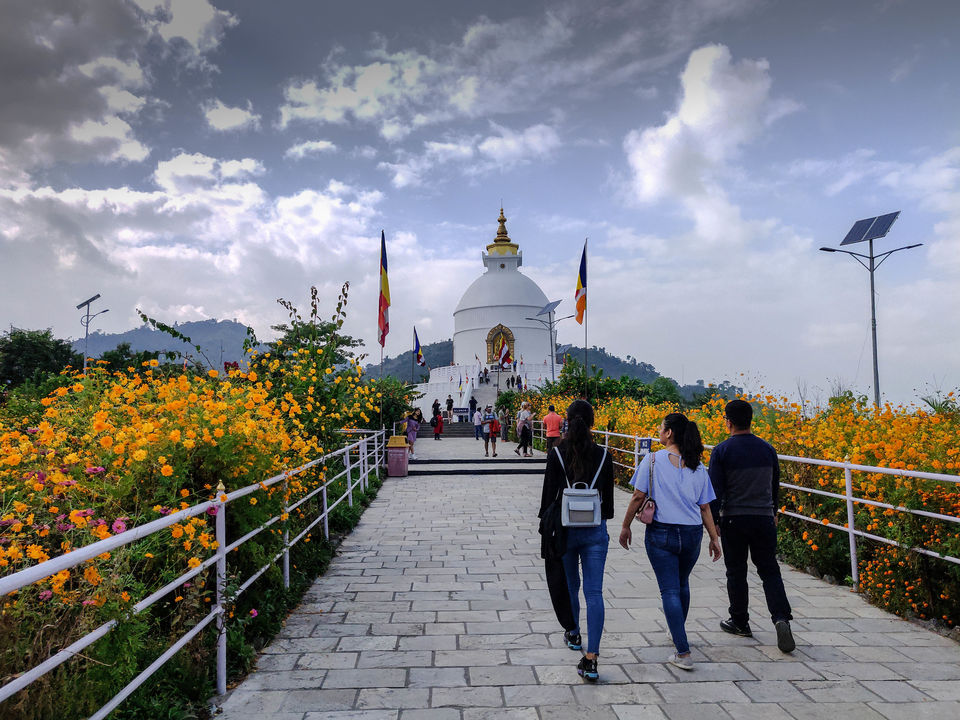 Every visitor who has been to Pokhara knows how beautiful this tourist city of Nepal is. The natural beauty of the city, decorated by the beautiful Himalayan chain, beautiful lakes and green forest, leaves everlasting impressions. Lately, priceoftravel has declared Pokhara as the cheapest tourist destination in the world. The website says that tourists can spend a fine day here in as little as US$ 16!
What is pokhara famous for?
The third-largest city of Nepal, Pokhara, is popular as a lake city. There are numerous lakes in and around the valley, namely Phewa, Begnas, Rupa, and other smaller lakes. It is also popular among Nepalese as the city of seven lakes. The presence of these lakes not only adds to the beauty of Pokhara but also increases the number of activities tourists can indulge in.
What to do in pokhara?
Pokhara also offers ample opportunities for adventure sports. Recently, paragliding in Pokhara has been extremely popular. The hill station of Sarangkot is popular for various paragliding enthusiasts. Visitors can also choose to do zip flying, skydiving, base jumping, and rock climbing. For cycling enthusiasts, the city and its periphery provide a ride along with nature. You can enjoy boating in the lakes as well.
Hotels In Pokhara 2020 (updated)
There are numerous hotels, with varying services and costs, in the city. It might be difficult to get a room during peak seasons. However, with the development of tourism, the number of hotels are also increasing. Most tourists love to spend their time at hotels in the Lake Side (Baidam) area, close to the Phewa lake. Lake Side is Pokhara's equivalent of Thamel (Kathmandu's tourist centre).
Luxury Hotels In Pokhara
Hotel Pokhara Grande
The Pavilions Himalayas
Rupakot Resort
Middle-ranged Hotels In Pokhara
Pokhara Boutique Hotel
Kuti Resort & Spa
Bodhi Suites Boutique & Spa
Hotel Silver Oaks Inn
Budget Hotels In Pokhara
Hotel Spring
Hotel Iceland
Harvest Moon Guesthouse
The Mountain House
Hostels In Pokhara
Gaurishankar Backpackers Hostel
Pokhara Youth Hostel
Kiwi Backpackers Hostel
Pokhara: Activities
Trekkers who aim to trek the Annapurna Circuit spend some days in Pokhara. From here, tourists can choose to go to various hiking and trekking routes such as Ghandruk, Landruk and Lumle. If the sky is clear, the beautiful Machhapuchhre and Annapurna mountains can be seen from anywhere in Pokhara. This city, surprisingly affordable and naturally beautiful, will certainly enchant you in more than just some ways.
How to reach pokhara nepal?
By Flight
Form Kathmandu You can take 30-minute scenic flight to Pokhara. Everyday there are frequent flights to Pokhara. While on Flight you can enjoy watching beautiful views Himalayas & green Hills.
By Road
You can travel to pokhara via tourist bus, jeep, or a HIACE minibus.
You can make booking from tourist bus services like:
Price
Kathmandu – Pokhara: $25
Pokhara – Kathmandu: $25
Blue Sky Travels, and World Touch
Price
One-way: $8
Local Buses
One-way: $5
Photo courtesy: hawrry Bhattarai