I've done my fair share of travelling, within India and abroad, and I take quite a bit of pride in being a no-fuss traveller; quick to adapt beyond the comforts of the familiar.
But what I'm about to tell you severely contradicts the above statement. And rightfully so.
You should know I'm not blowing this out of proportion, so I'm sorry if this comes across as the rant of an entitled twit!
The bottom line is, Prague didn't blow us away. Far from it. It made us want to never travel to Europe again. Here's why:
Prior to our visit to Prague, my best friend and I had spent one week backpacking across Greece and had pretty much roughed it out the entire time. We were exhausted and desperate to get to Prague, which was our next destination. All we wanted to do was unwind with a few drinks and reset at our hostel.
We had picked Clown and Bard Hostel as it had some amazing reviews and was a short walk away from the city's tourist attractions.
To avoid last minute rush and overpricing, we booked and paid a month in advance. We had also planned to spoil ourselves a little in Prague; a treat for having travelled on a shoestring budget in Greece. So we booked a private double room.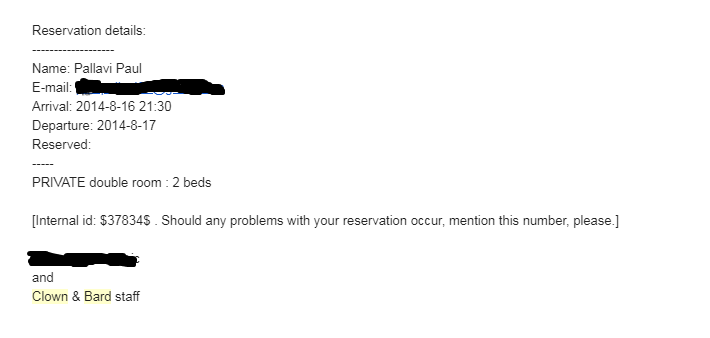 Located in the artsy neighbourhood of Zizkov, with pubs and bars sprinkled around, Clown and Bard has a reputation of being super trendy and is extremely popular among young tourists. That sounded perfect because we wanted to interact with people from other cultures, while we got a feel of Prague.
Before things started to get worse
Our flight landed in the city around 9:00 pm and we figured we had enough time to get to our hostel, grab a few beers and just relax. All we had to do was get on a bus and get to the hostel. Sounds pretty simple, right? Wrong!
Soon we found ourselves on a bus headed to Zizkov. I was longingly thinking about the plush bed I was going to sink into.
Suddenly my thoughts were drowned in the deafening silence on the bus. It was so quiet, you could have heard a pin drop. I looked around to see grim faces around me. Interestingly, this was in sharp contrast to the warm Greek hospitality we'd experienced a short while ago. I attributed this seeming hostility to tiredness and decided to not think much of it.
When things started to get worse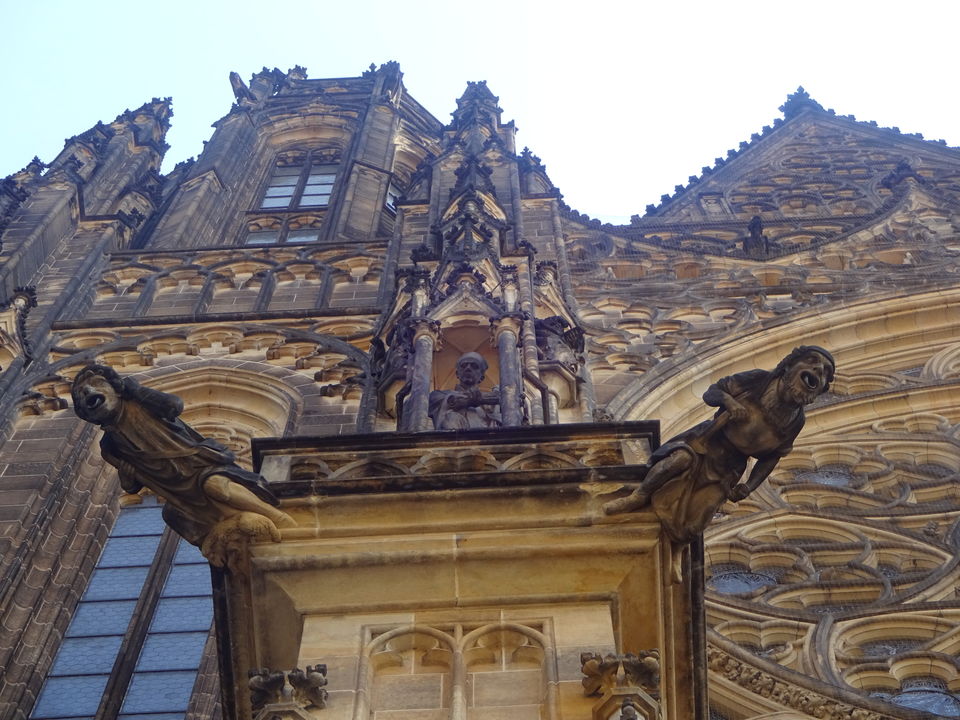 Eventually the bus dropped us off in a dark corner of the city. We grabbed our bags and made our way in (what we thought was) the right direction.
Ten minutes of lugging our bags around town and nothing. We called the hostel hoping for directions but no one picked up. Twenty five minutes of walking and still nothing. After about 40 minutes of trying to figure out the map we decided to ask locals for help. Funnily, no one knew or cared to help. All we got was a shrug here, or a dismissive grunt there. To make things worse, it started pouring. I glanced up at the sky and murmured a curse. It really wasn't our day.
When shit hit the ceiling
After hours of going round and round in circles we finally arrived at Clown and Bard Hostel and let out howls of joy. With newfound energy we lugged our soaking bags up the stairs and pushed the front door open to enter a warm, dimly-lit room.
This was the conversation that ensued shortly thereafter:
Me: "Hey we had a reservation for 9:30 pm tonight. Is our room ready?"
Receptionist: Blank look accompanied by incoherent mumbling.
Us (pointing to the exchange of emails on my phone): "We booked for a double private bedroom for 1 night here. We are drenched and very tired. Is it ready?"
Receptionist: "Oh! I am afraid that room isn't available anymore. We can put you up in a really fancy private suite."
WHAT?!
Us: "Are you upgrading us? Is the suite in the hostel?"
Receptionist: "Oh no ,it's five minutes away from the hostel and gorgeous. You will love it. We will even provide a free chauffeur service."
Cold and soaked to the bone, we decided to take what we were getting. Throwing our bags into the trunk of the car, we climbed in. This was going to be a 2-minute ride and we could walk back to the hostel for dinner and drinks.
Two minutes passed. Five minutes. Ten minutes passed in the car and that's when we realised this new "luxury suite" was not a five minute walk away. It was 15 minutes by car. And that's when I slowly started to lose my shit.
They gave us the wrong address – an ancient, shady building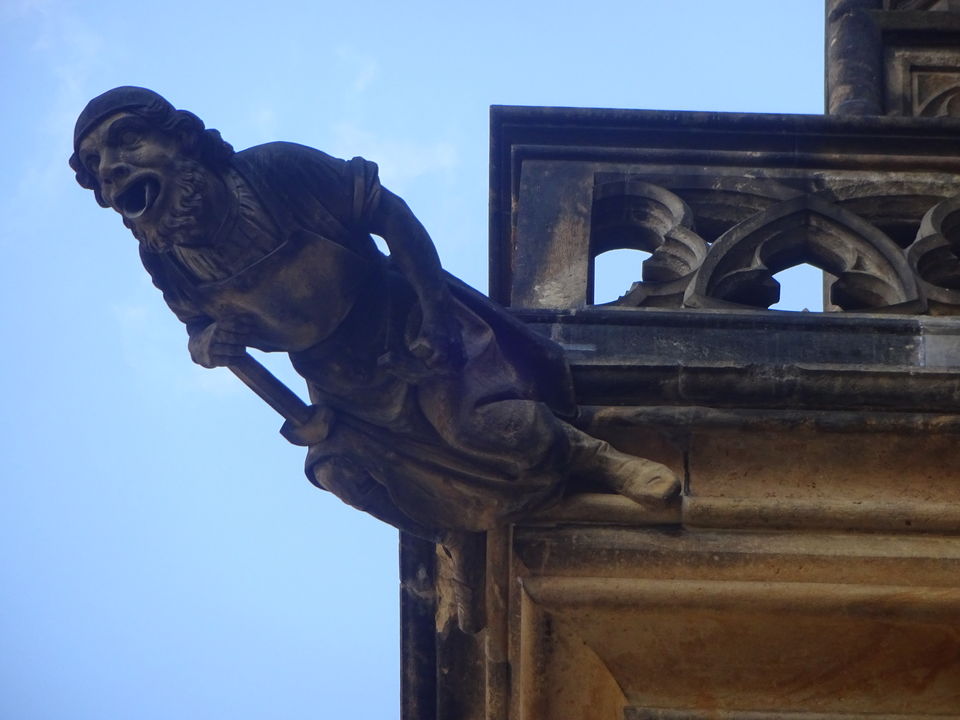 The car dropped us off in a dimly-lit corner, dumping our luggage on the sidewalk and sped away. Dragging our bags through an ancient iron gate, we entered a dark foyer. The entire area was pitch black and we almost thought we had ended up in the wrong place!
Suddenly we heard this thumping sound. The second I turned around I immediately regretted it. Right across the foyer, up against a wall, we saw a couple in the throes of passion, barely able to contain themselves. Embarrassed beyond belief, we decided to quickly find room no. 402 . And up we went the rickety, spiral stairway with our heavy bags.
A quick knock. A push of the door. Frantic ringing of the doorbell. No one answered. We checked to see if we'd made a mistake. But we stood before a door that confidently said 402. That's when I'd had it. I called Clown and Bard and half-yelled-half-threatened them to send the cab right back because, firstly, the 'luxury suite' was locked, secondly, the place was filthy and seedy to the hilt.
We forced them to send a cab to take us back
After a good 20 minutes, the cab came back and by around 1:30 am we were back at Clown and Bard.
Once we got there we sat at the bar and decided we were not budging till we got the room that was rightfully ours, and one that we had paid for a month in advance.
"You literally lied to us and sent us to a dirty old building. You could get into a lot of trouble for this! We can resolve this amicably if you just give us the private double room we paid for, or we are not budging," spat out my furious friend.
Alcohol, public nudity and a rude, incompetent staff
But the staff was distracted because a bunch of really drunk guests had started taking their clothes off as part of a drunken game. I was too enraged to be scandalised and started to yell. This really was the final straw.
That's when the dude got us two massive lagers and asked us to relax while he figured out how to sort the situation. After about 45 minutes, he came back to inform us that a six- bedroom dorm was available, obviously pretending like he just found that out. He added that we would have to vacate if the guests showed up and we just shrugged indifferently.
We won! They finally gave in because we wouldn't
When we finally got to our room, despite all the drama and misadventures of the day, we were smiling. We slapped each a few high fives and celebrated. After all, we had done it. We stood our ground and refused to cower. We didn't allow them intimidate us. We were proud of ourselves.
And guess what? The six guests that were supposed to show up turned out to be imaginary. They never came. So Clown and Bard knew all along there was an empty six-bedroom dorm in the hostel and deliberately gave us trouble.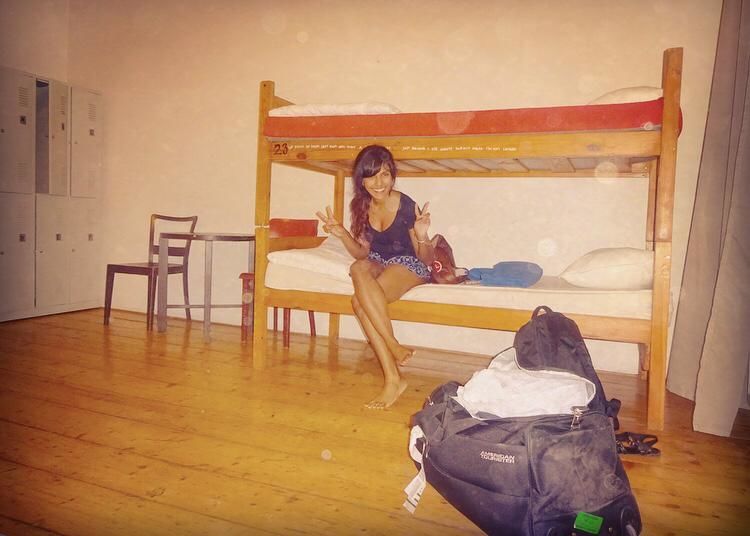 The morning after...
After all the trouble they had caused us, the staff had the audacity to demand payment for the six-bedroom dorm we had occupied the night before because of their utter negligence, inefficiency and, what could be best described as, utterly unethical behaviour. If anything, they should have been compensating us for the ordeal they put us through.
As we sat there and refused to pay, another fight ensued between us and the receptionist. In the heat of the moment we even urged them to call the cops. I knew I was not going to part with a single koruna, even if hell froze over.
Finally, they relented and we were out of there. I know it may be petty to say that this incident ruined the rest of our trip, but it did. I started seeing everything with a hint of suspicion. I was wary and on edge the entire time.
Immediately after the trip I swore I wasn't going to go back to Europe any time soon. Needless to say, that was rather foolish and ignorant of me. I have travelled extensively across Europe and the good experiences outweigh the bad ones by a massive margin. But human beings have this bizarre tendency to dwell on the bad and forget the good.
I can say with certainty I have put the Prague experience behind me. Because God knows, holding a grudge for so long weighs you down. Hopefully, one day I can go back and completely repair my relationship with Prague! :)
For more on what we did in Prague and how we budgeted our trip to under 10k, watch this space!
Share with Tripoto your greatest travel (mis)adventure and inspire travellers around the world!
You can also check out Tripoto's YouTube channel for some super cool travel videos.
Frequent searches leading to this page:-
Europe tour packages for family from Delhi, Europe tour packages for family from India, Europe tour packages for family from Mumbai, Europe tour package from India, best things to do in Europe during winter, best things to do in Europe, unusual things to do in Europe, extreme things to do in Europe