Vineyard
Viniční altán
Our first dinner in Prague was at a Vineyard, Viniční altán. We went there late at night, around 10, but this restaurant is on a small hill in the center of Havlickovy Sady Park and is a great spot for providing city views while you dine.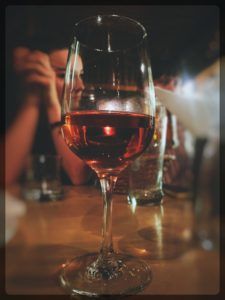 Food options were limited though, but if you enjoy wine with good views, this is a must go place.
Ice cream/ Shakes
Ahoy Gelato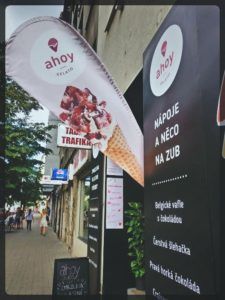 The Good
Our hostel was very near the Bohemians station, and if by any chance you are staying there or visiting that area, a must try ice cream place is Ahoy Gelato. It is actually just at the station when you get down. They have one of the best ice creams in Prague with a huge serving and not expensive at all.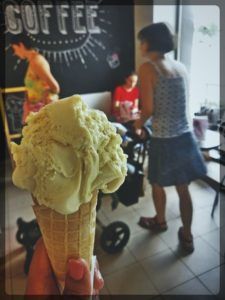 The Bad
On my last day in Prague, I was craving a good Frappuccino, and I got to this place, I swear I have not had a worse Frappuccino - it was coffee blended in water. I must have ordered something wrong because there was an option of "with milk". So, if you go to this place, and want to give a try to a Frappe with milk, do tell me how it was :)
Amornio - Oh you great good Mother of the best Frappuccino ever!!!
If I go to Prague again, I am definitely going to this place. They had the best Frappe ever - 2 scoops of coffee ice-cream blended with vanilla - for me, it was a perfect blend of bitter and sweet.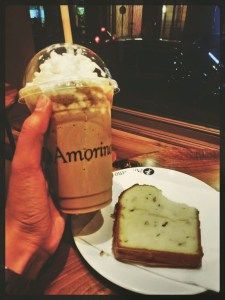 My friends tried ice-cream there and I swear they were as crazy about the ice-cream as I was for the coffee.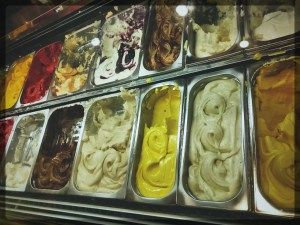 It is a little more expensive than Ahoy Gelato. So if you are only in for the ice-cream, Ahoj is your place
Amorino is located just off Charles bridge and on your way to the Prague Castle.
Good Food Trdelnik
If you are in Prague, this is a must try, one because they are claimed to be traditional Czech pastry (not really true though), two they are extremely good. Have one and you'll be full for rest of the day. More details here.
Pizza
Green Tomato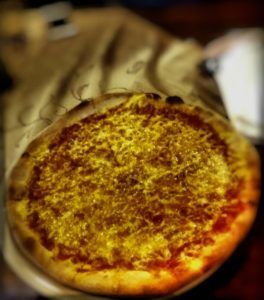 Europe has been a lot about Pizzas for me, so you might find a lot of options for that :)
We went to the place, Green Tomato. While I really loved their Margherita Pizza, but the place does not accept Cards and the staff was a little rude - we actually experienced this in quite a lot places in Prague, so just be calm :)
Indian
Bombay Express
If you are an Indian and missing home food or you are simply a fan of Indian food, head out to this restaurant, Bombay Express, near Institut Francais de Prague on Vodičkova Street. My European friends enjoyed their meal, I, on the other hand, would give it an average rating for the taste. But the host was really kind, especially when he knew I am from India. We were also given free dessert and Naan bread out of generosity.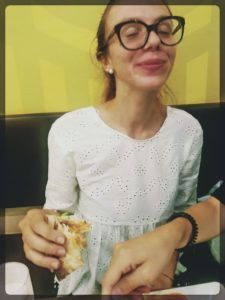 Additional Tip: While you are in the country, do try the Grilled cheese with bread. We actually had it in one of our barbecue parties