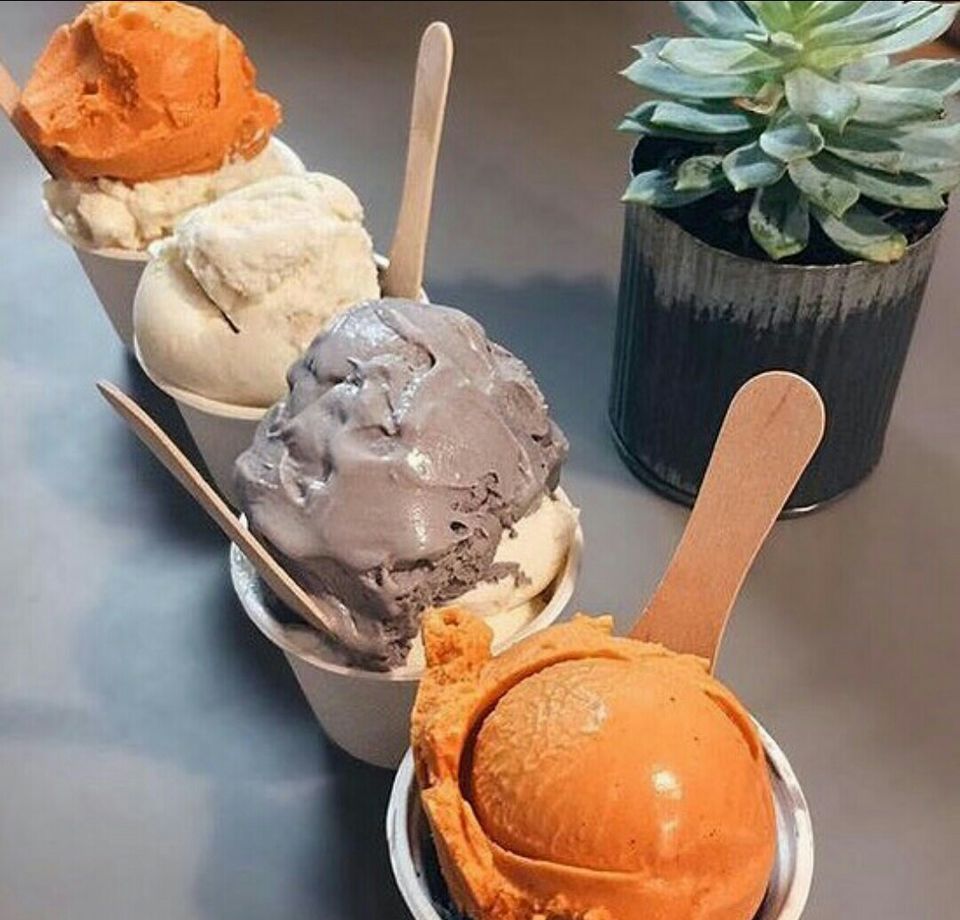 " I Scream, You Scream, We All Scream for Ice Cream"
Whoever said that Dubai is famous for its culture , gold , Luxury and big city life has clearly Never tried the amazing and extravagant varieties of Ice-cream in Dubai.
It came as no Surprise to me that Dhabi is a hub of exorbitant ice-creams considering the increasingly high temperatures here. Most people love to eat ice-creams and drink coolers or milkshakes to beat the heat.
Here's a guide to the Best Ice-creams in Dubai :
1. Silk Gelato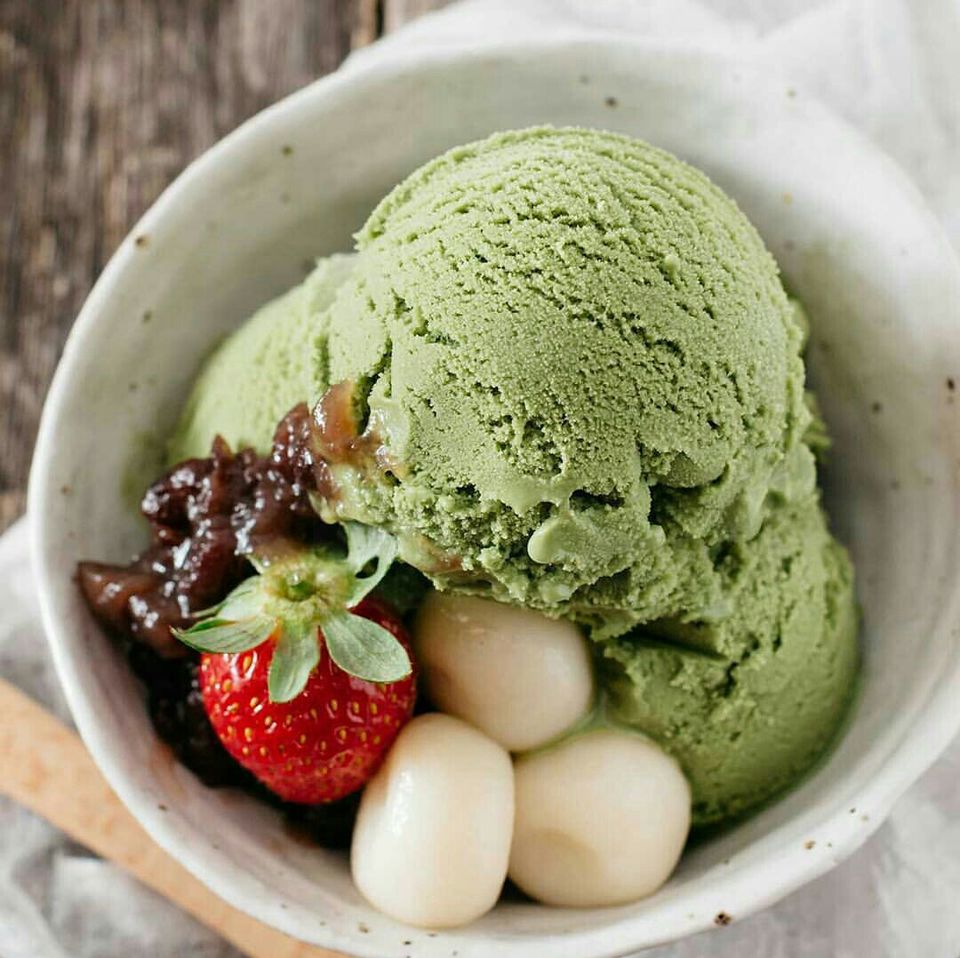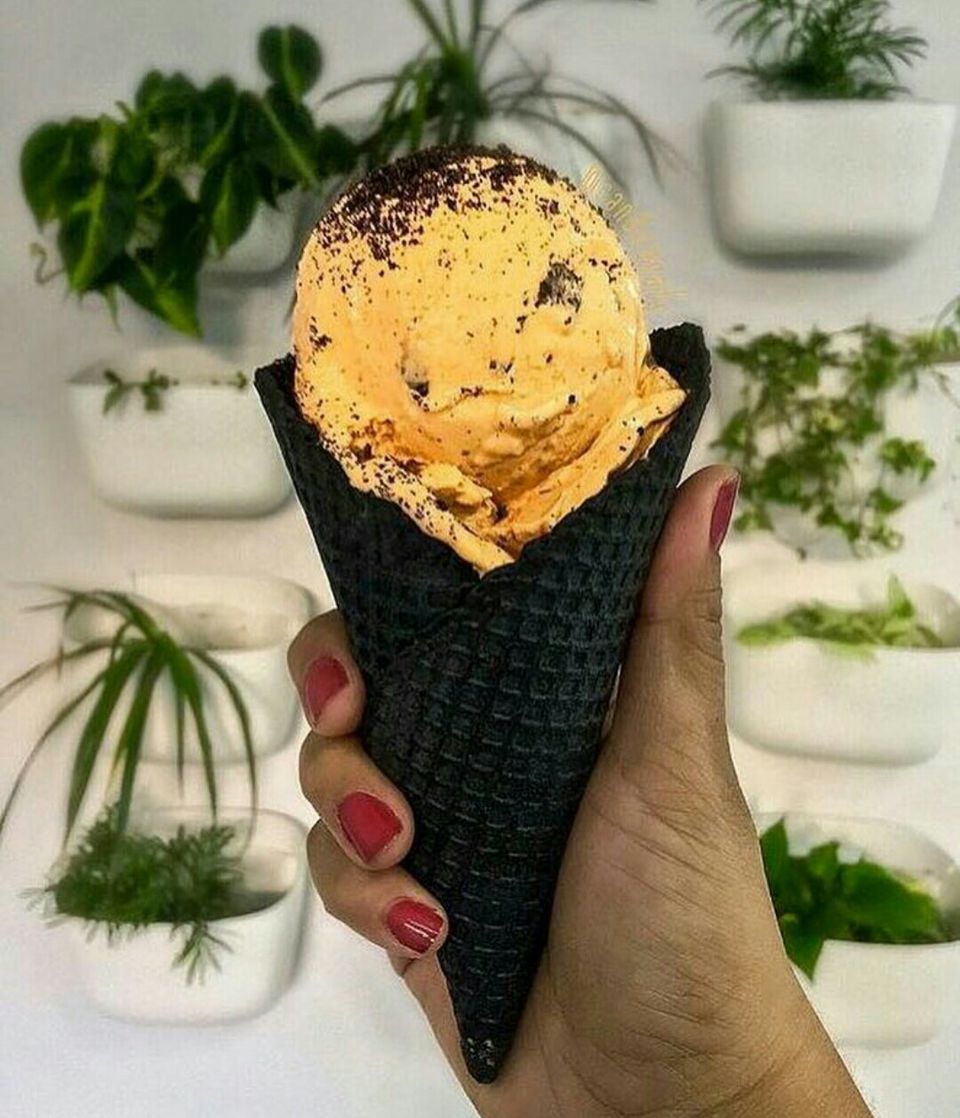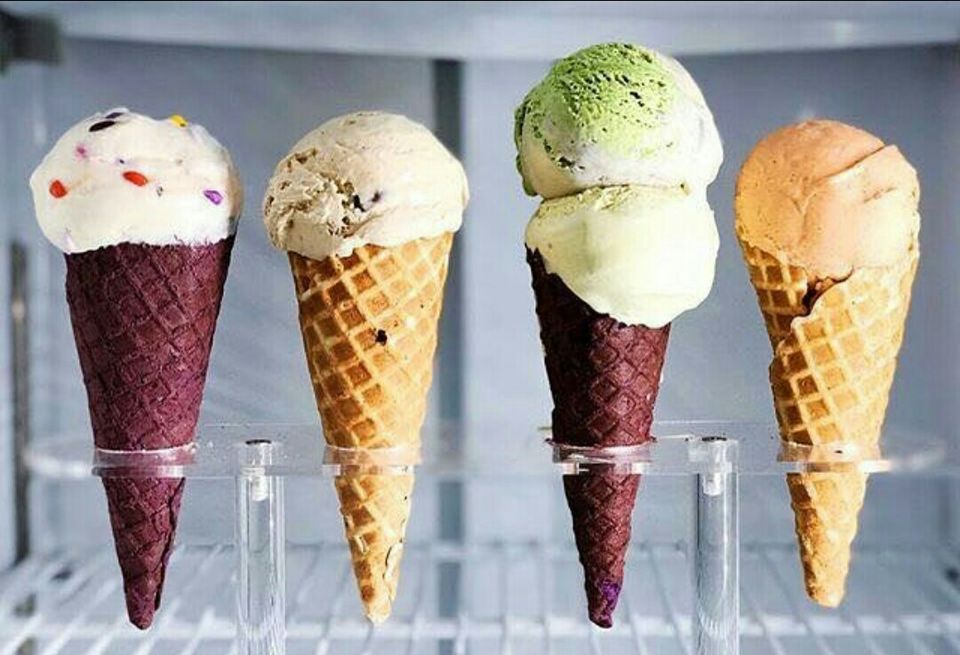 Silk Gelato is the Best Homemade Gelato in Duabi city. Their ice-creams are vegan friendly.
They have a cute little outlet teamed with bright colours. Their Ice-creams are very exotic and unique. We tried the Green Tea Matcha ice-cream , Orange Gelato in a dark chocolate cone , Sorbet Avocado ,Classic chocolate and Coconut. The gelatos were yummy and I was thrilled to try flavours never tasted before.
Cost for two : Approximately AED 40.
2. Napoli Ice-cream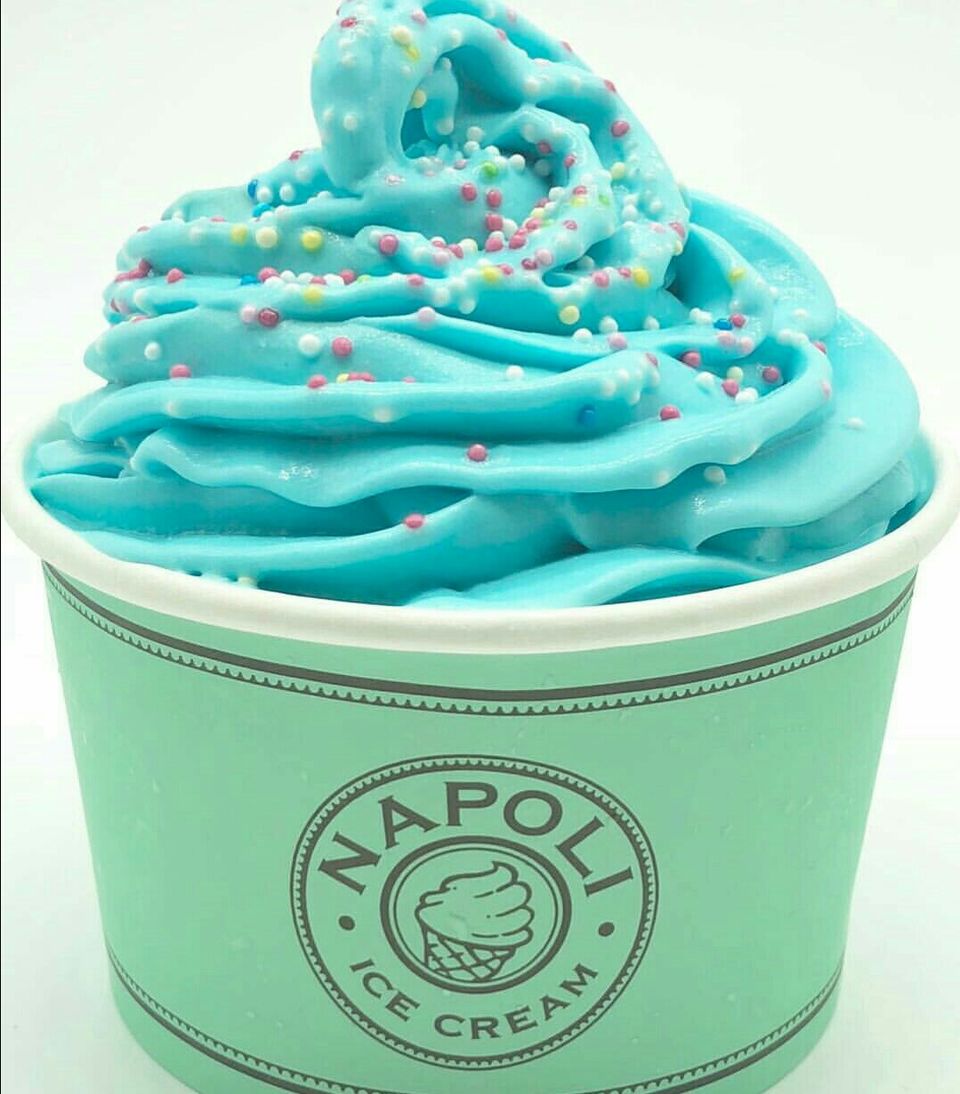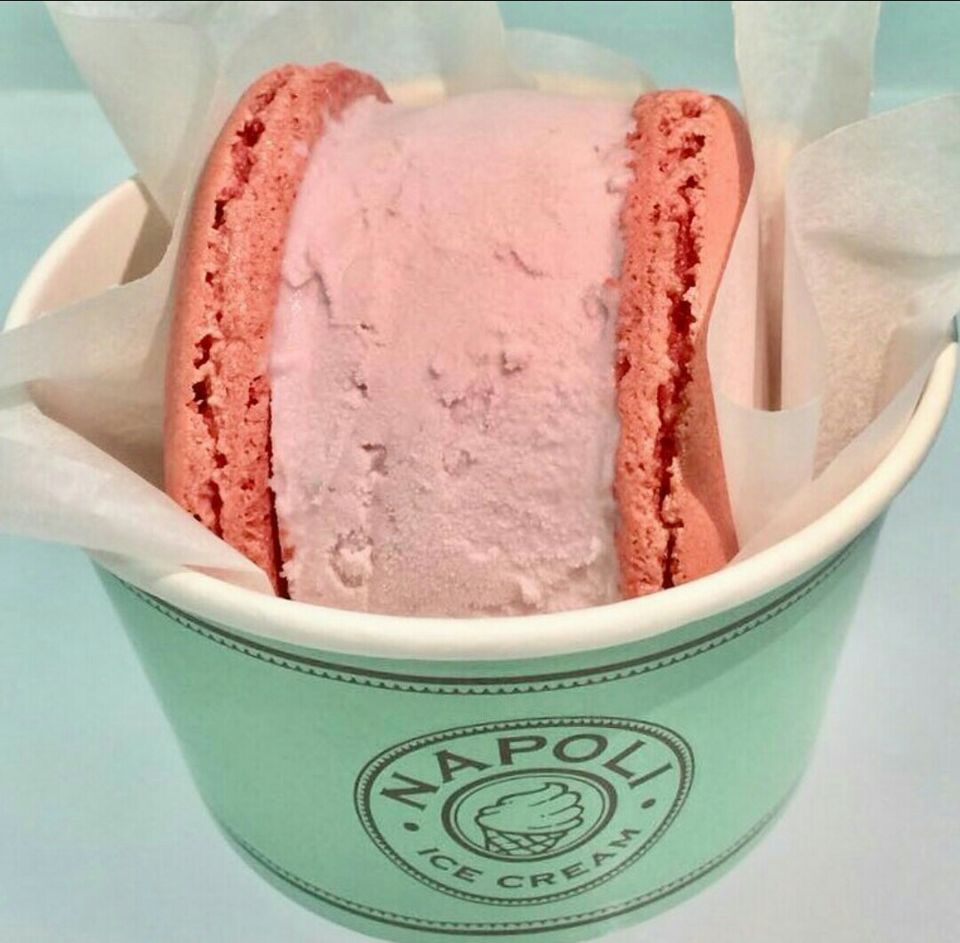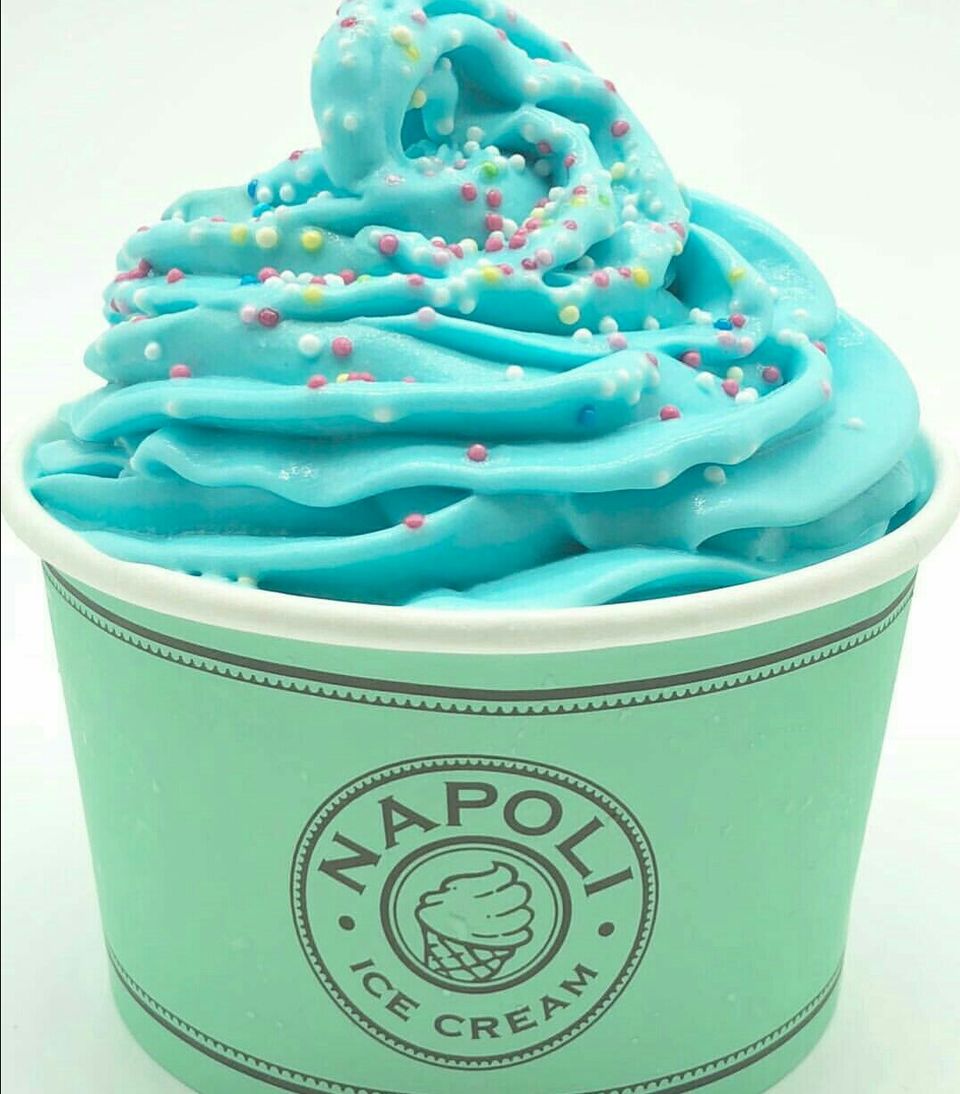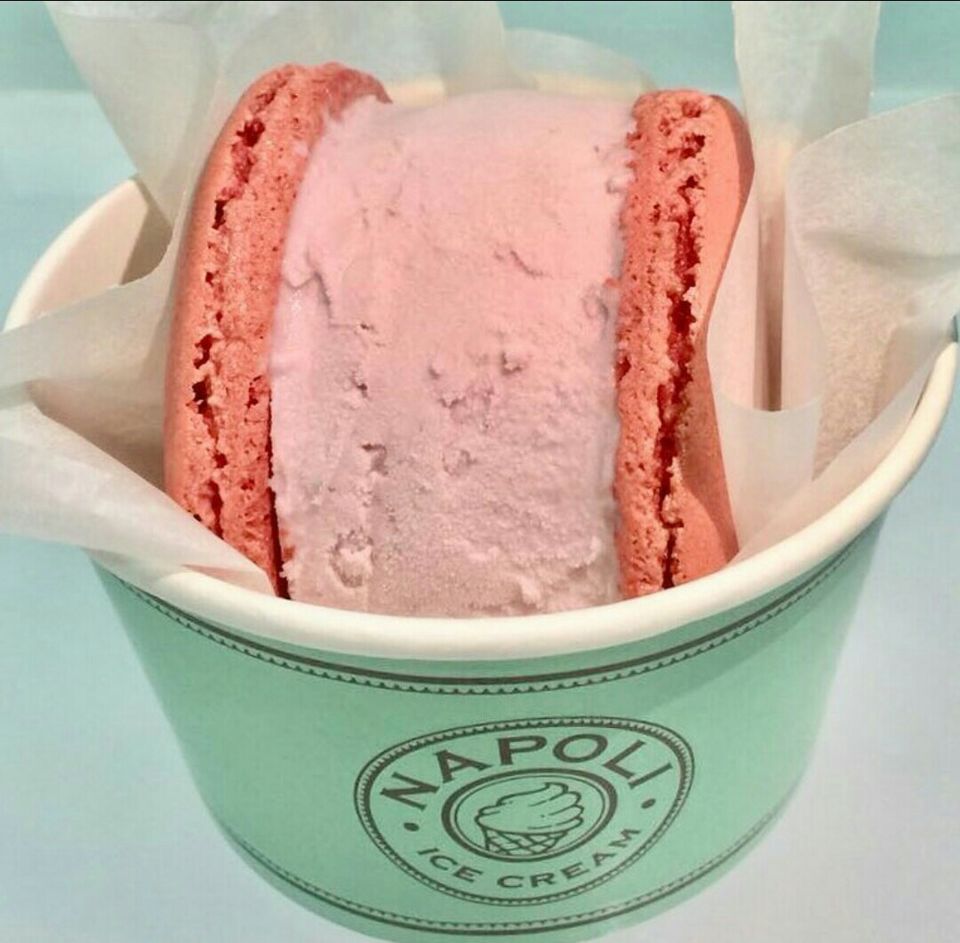 Napoli is an Italian ice-cream concept that had opened its outlet in Dubai. They specialise in Italian gelatos and sortbets of intense flavour. They have more than 100 assorted flavours of Italian Gelatos. My favourite was the bubble gum gelato which is very unique in its taste and the Napoli Ice-cream Sandwich. They also have assorted macaroon ice-cream sticks and Gelato Macaroons.
Cost for two : Approximately AED 35.
3. iScream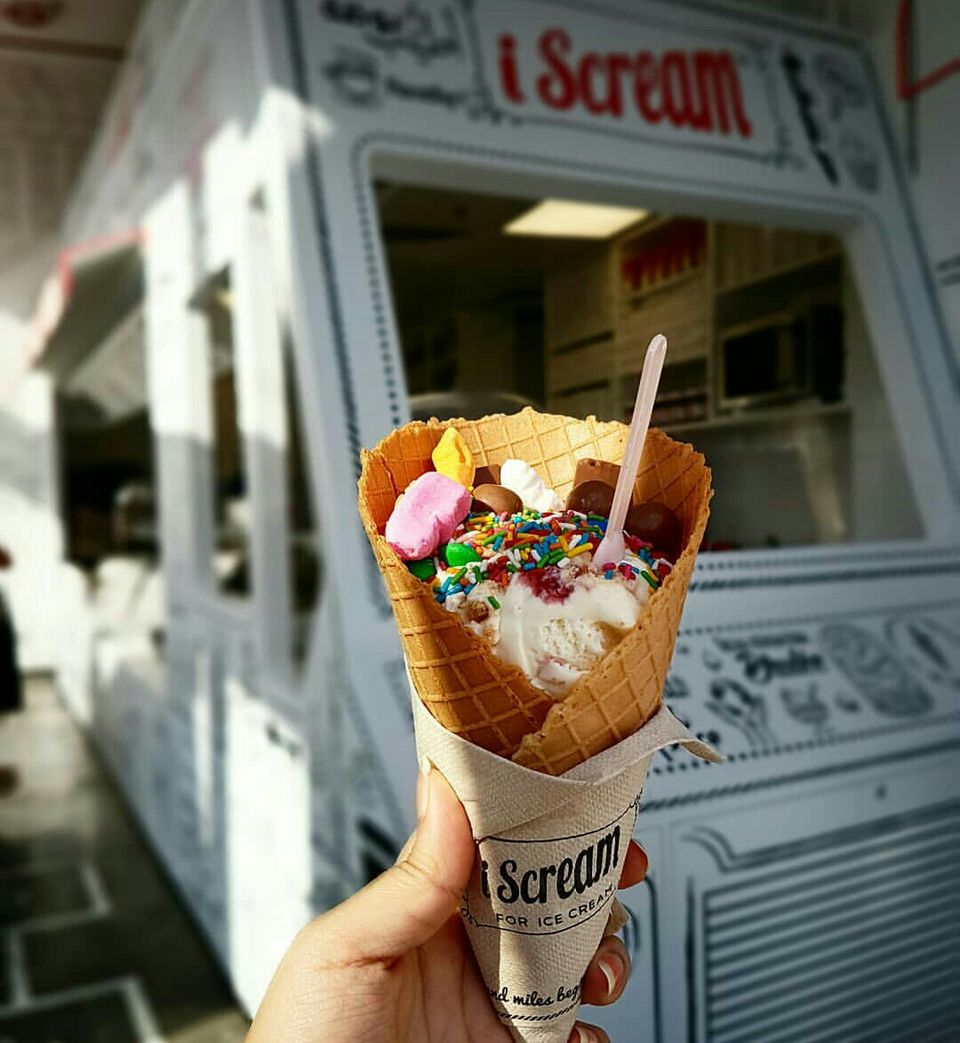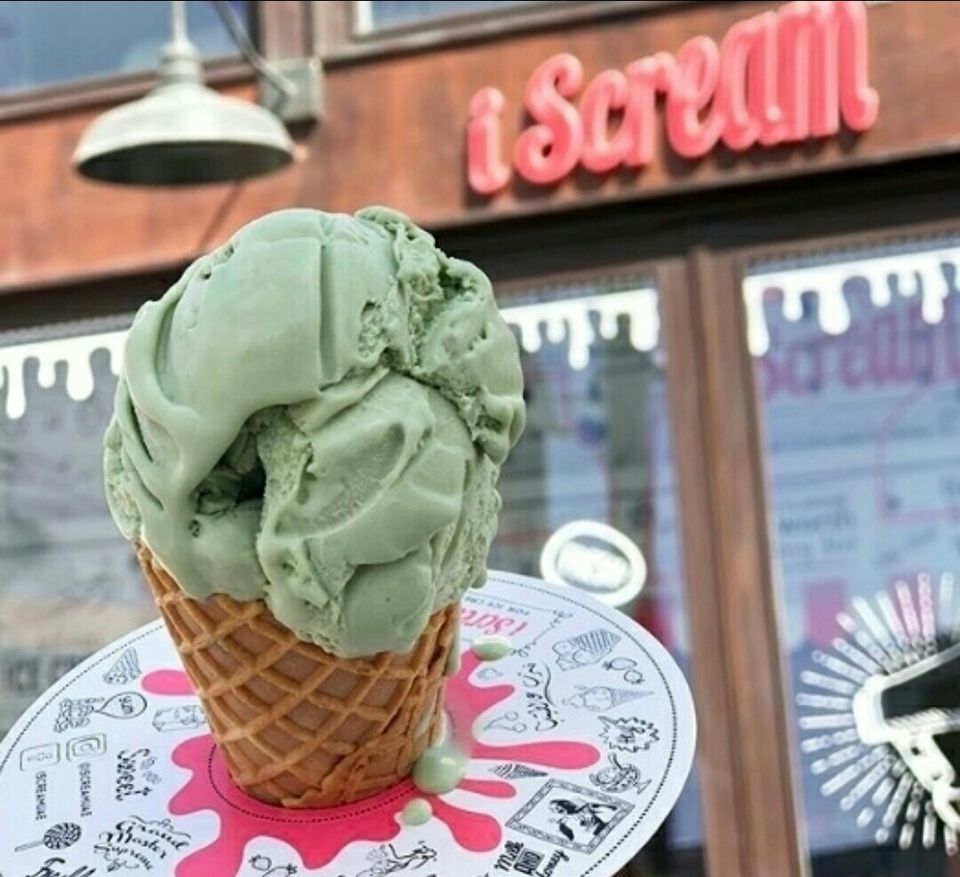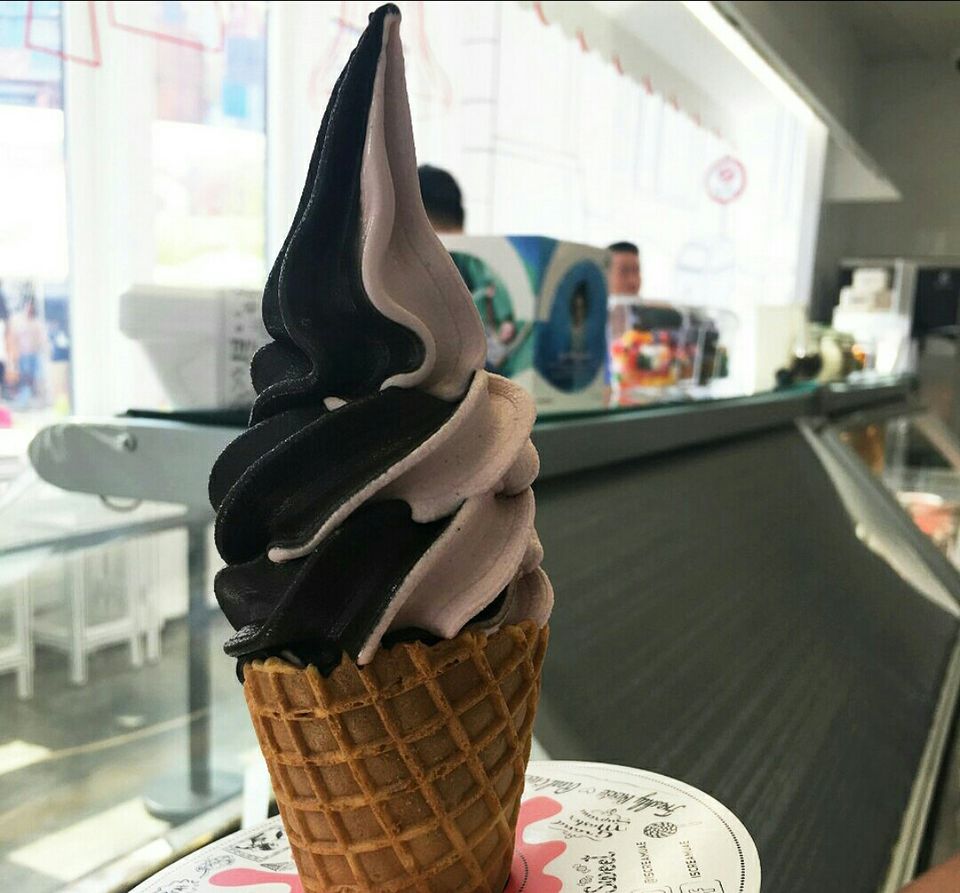 I am absolutely in love with everything about the iScream. To begin with the pop black, pink and white décor is simply eye catching and will remind you of your childhood days . They have some foozeball and gaming devices too. They have everything right from super intriguing ice-cream sandwiches to Screamelon which is an ice-cream served in a watermelon slice. Some of the flavours I tried were Vanilla bean , classic chocolate , red velvet and cotton candy . One of my favourite was the cotton candy with marshmallow and sprinkler topping , double chocolate softy serve and the Muffin with chocolate ice-cream.
Cost for two : Approximately AED 60.
4. Ella's Creamery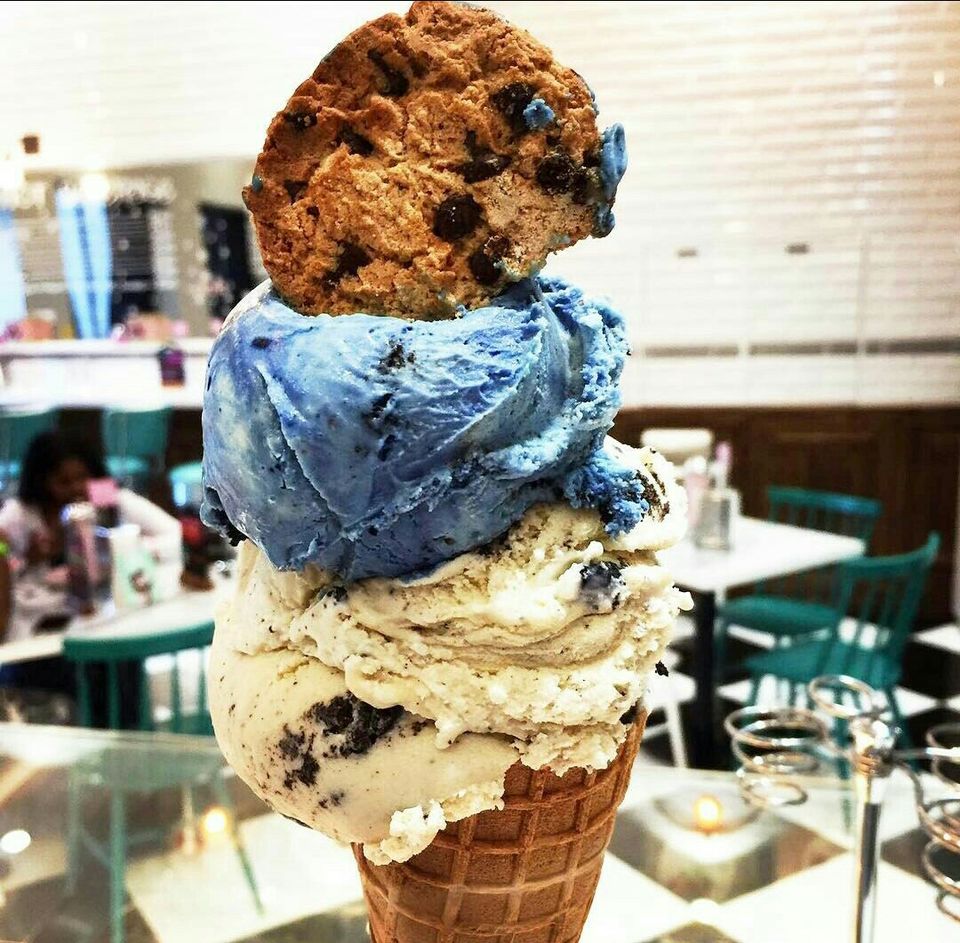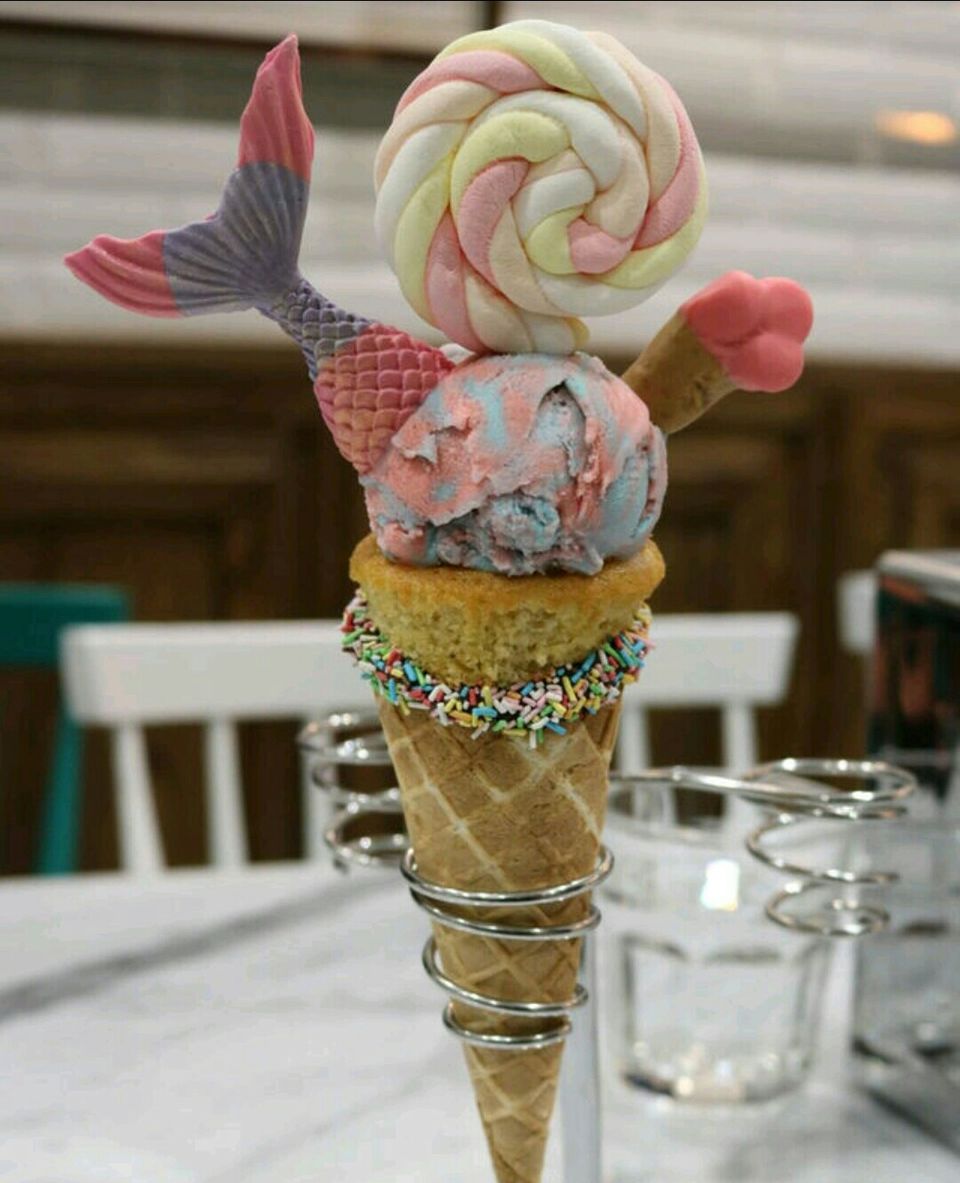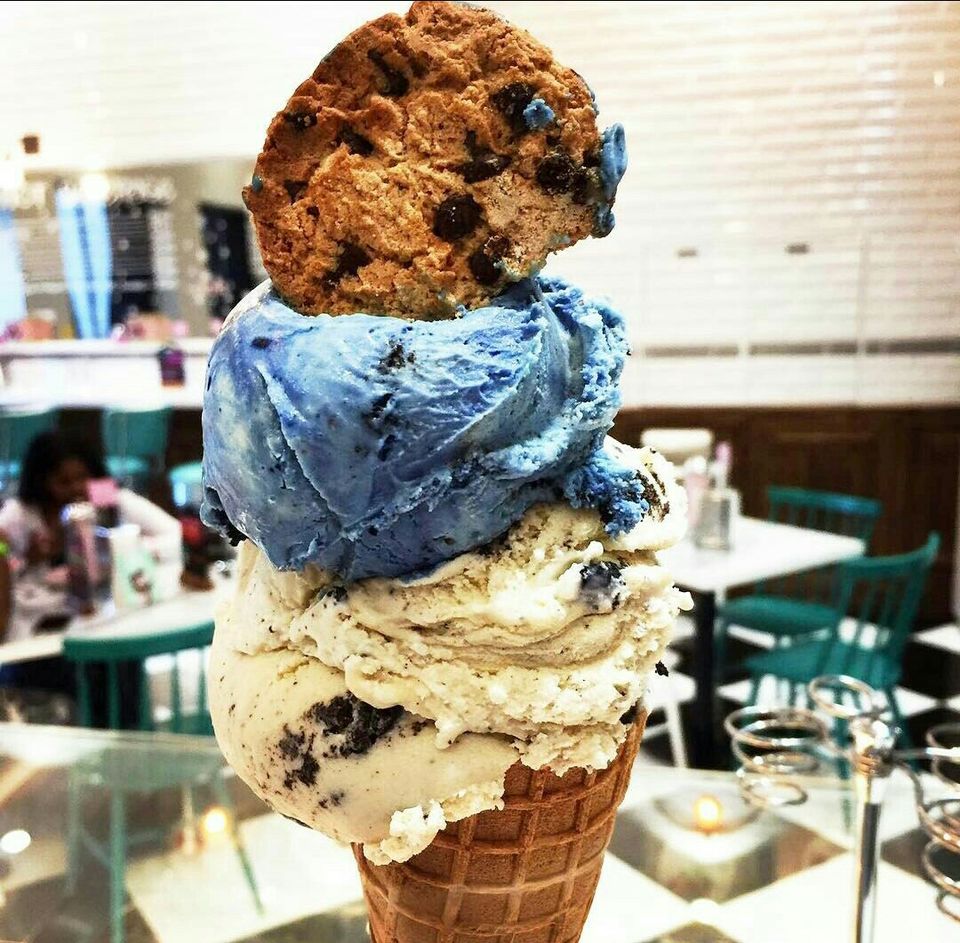 Ella's Creamery is one of my favourite places in Dubai for crazy milkshakes and fancy ice-creams. The décor is totally adorable like a little girls doll house. We tried the salted caramel with strawberry and marshmallow toppings and the Cookie Monster. They have flavours like Lotus , Coffee , Oreo, Nutella and Belgian chocolate. Since I'm a chocolate lover I totally relished the Nutella ice-cream. Their ice-creams are not only tasty but also a treat to the eye.
Cost for two approximately : AED 90.
5. The Works Dubai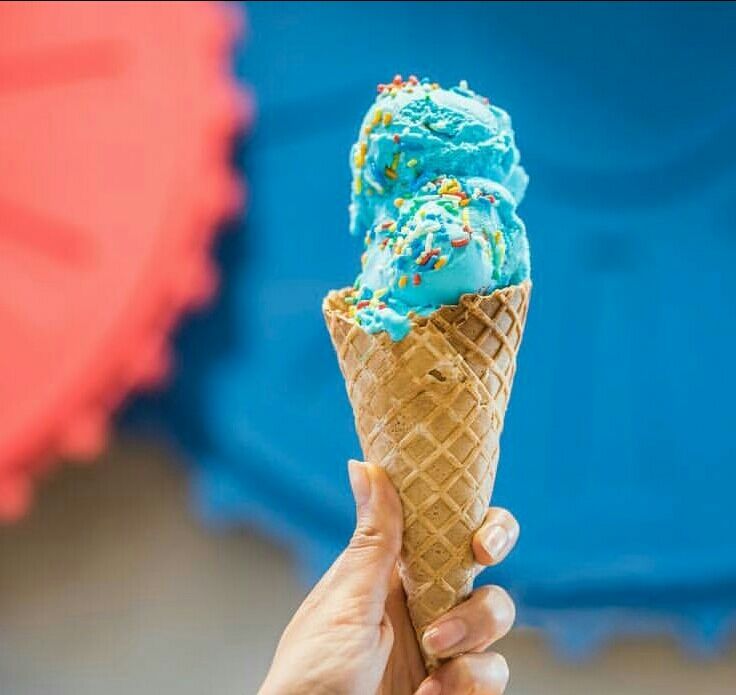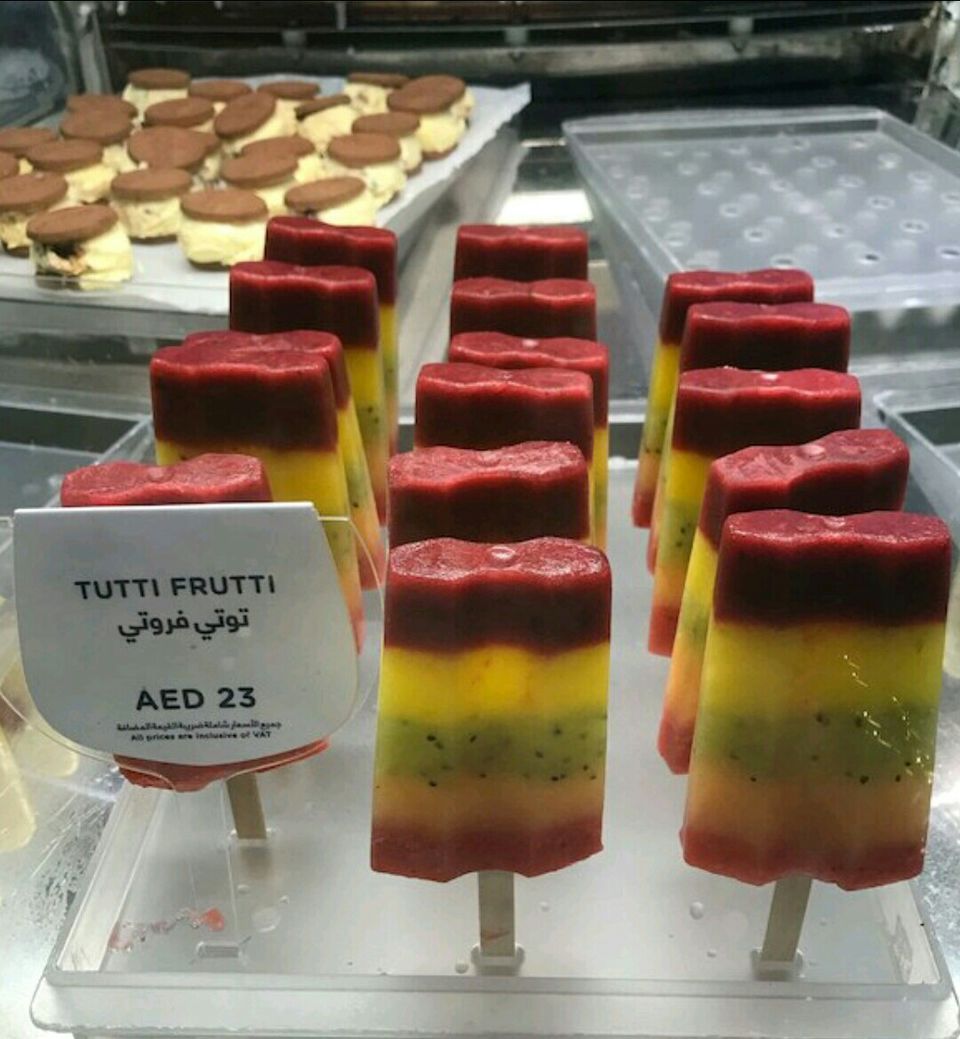 The works is a nice little store with flavoursome ice-creams and desserts. They have all sorts of ice-creams and sorbets and a wide range of natural popsicles made out of kiwi, raspberry, mango etc. We tried the salted caramel, Kiwi Sorbet Popsicle, Blue Candy Gelato and the Tutti Fruiti Popsicle. It's a nice addition to the Dubai Mall foodcourt with a super fast service. I would definitely recommend their popsicles.
Cost for two : Approximately AED 65.

Follow #explorewithrach and @rach_1910 for my Travelouges.