Having lived in Vadodara for the past 12 and a half years, I now know that the best way to kill time and hangout with friends, or your lover is in one of the many cafes Vadodara boasts of.
Both the young and old can be found sharing their day-to-day stories and anecdotes over a cup of coffee or a glass of juice, and some munchies.
Here is a list of my top 5 places to have your fill (The order below is not a ranking, I just love all of them!):
Freshco The Health Cafe - Natubhai Circle
Usually, eating out means having "unhealthy" or "fattening" food and drinks, hence, when I came across a place that goes by the name "Health Cafe", my increasing waistline was overjoyed! Freshco's motto is "We serve Health" and true to these words, everything on their menu is fresh, natural and healthy.
Situated in a bustling commercial complex near Natubhai circle, Freshco is the best place if you want to kill those hunger pangs and stay healthy at the same time.
My personal favorites are Ginger shots, Golden milk full of the goodness of coconut milk, Ahoy! juice with chia seeds and Hummus Salad with Pita Bread. They have smoothies and power smoothies for the gym buffs too!
Coffee is available as well, if you must have your dose of caffeine, but I'd say, why not try their amazing juices instead.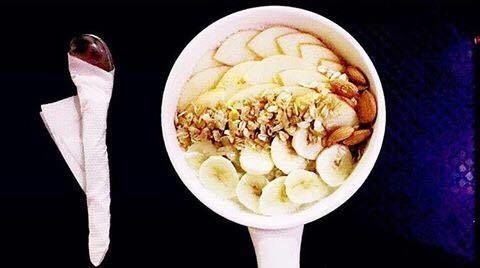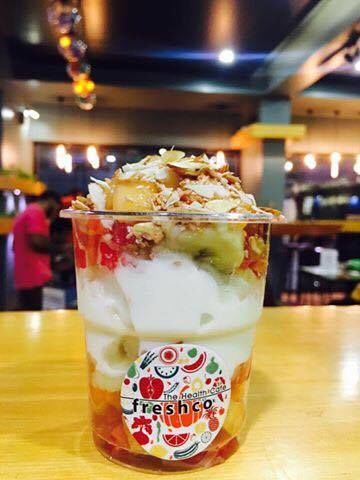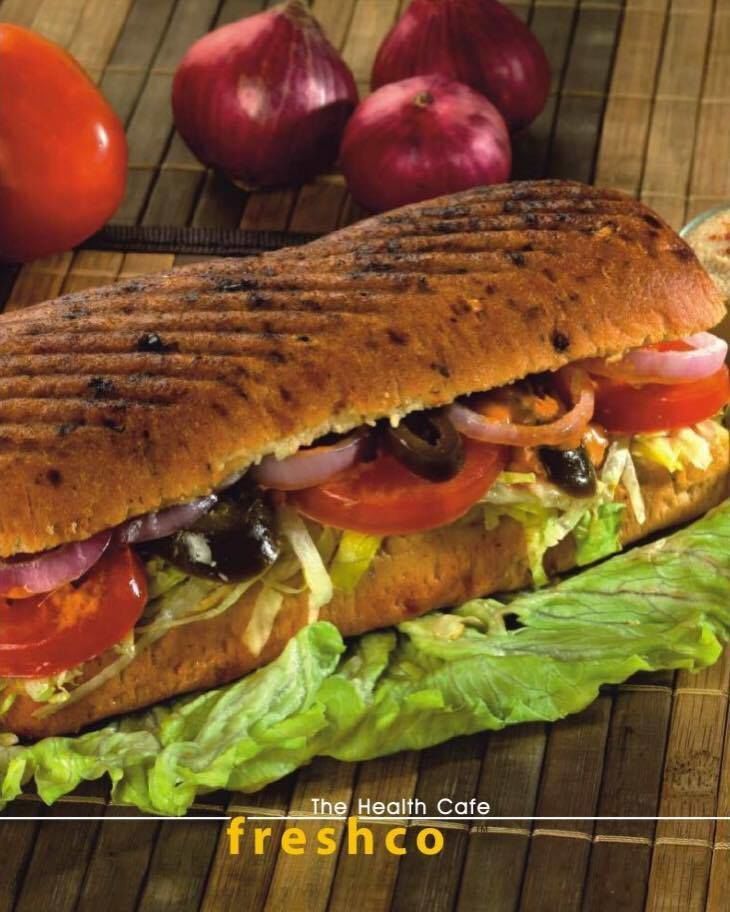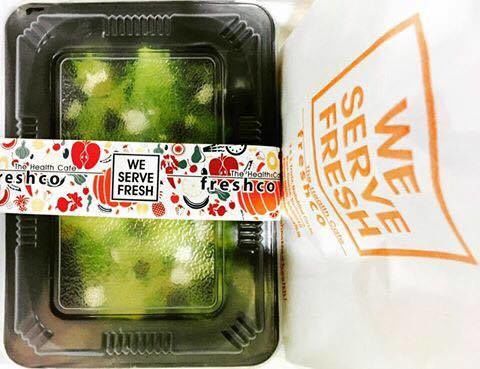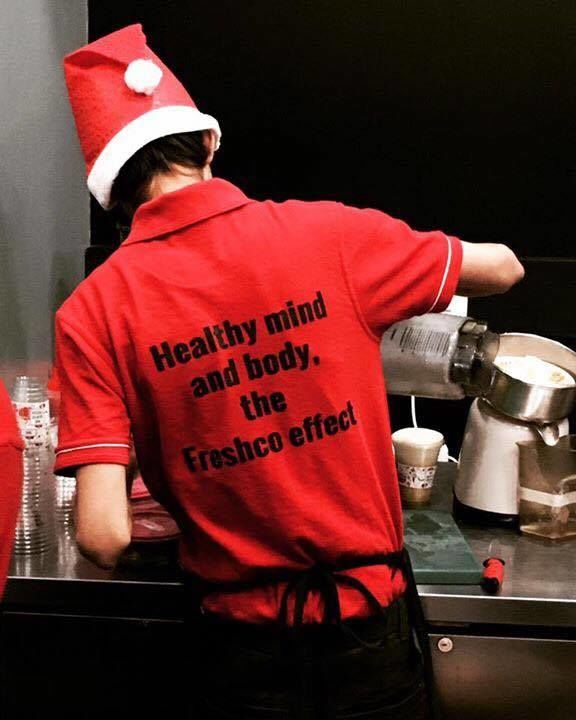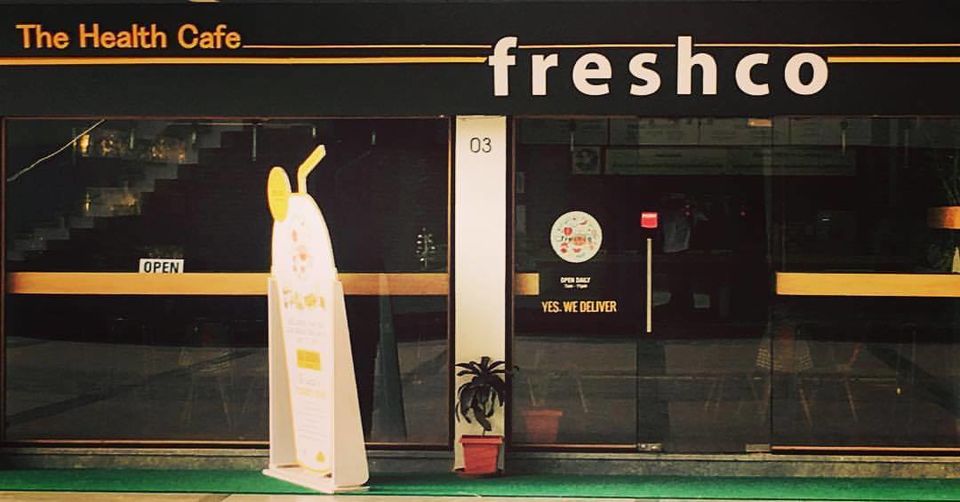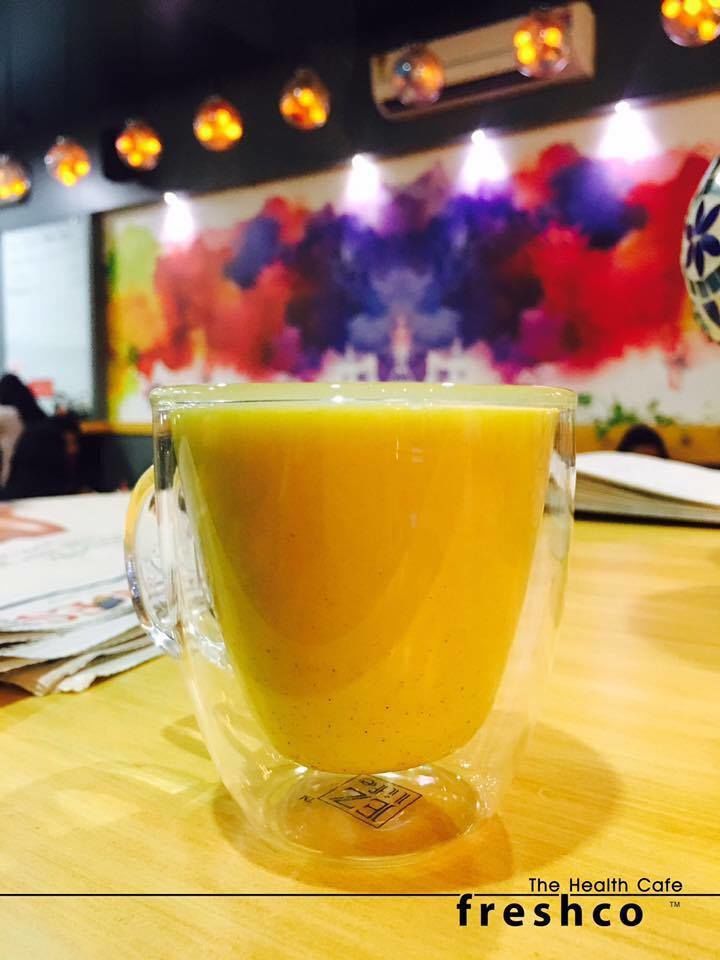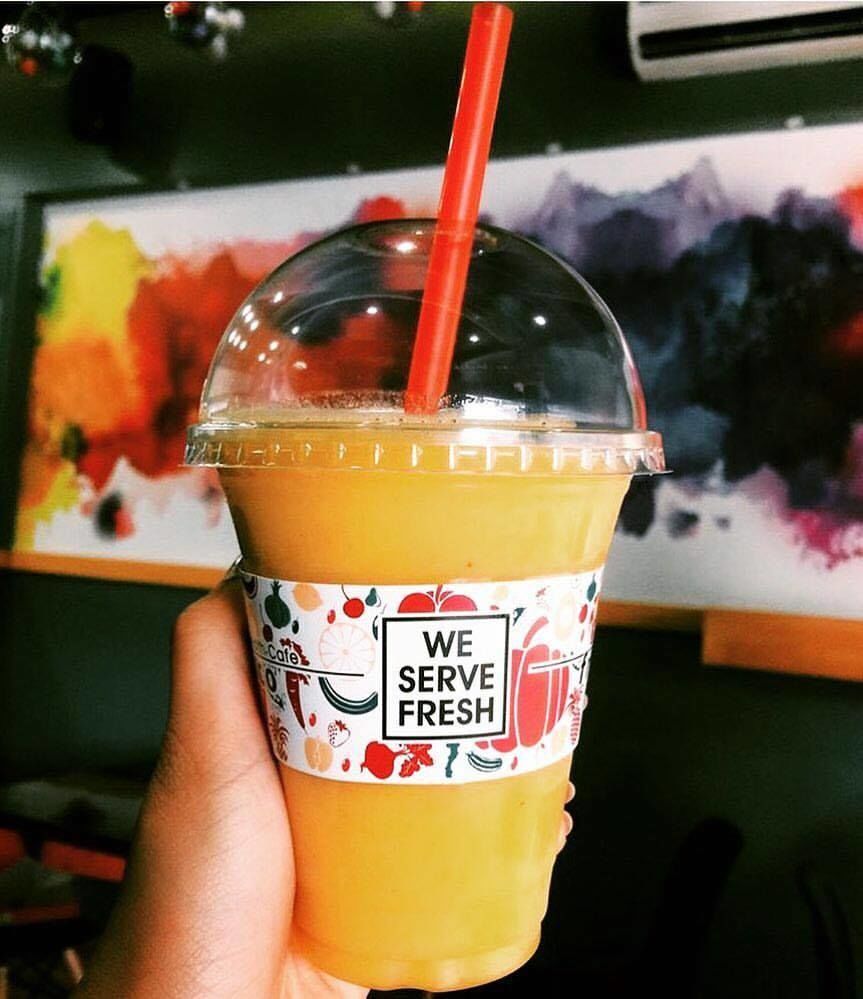 Cafe Bistro - Akota
This place is hard to miss as it has an over-sized chessboard right outside its entrance and is always busy any day of the week. Out of all the cafes on this road, Bistro is my favorite with a lovely ambiance and great coffee.
It's a cool place to sit for hours on end, catching up with your mates, or donning those reading glasses and finally settling to read that novel you've always wanted to.
They have a large variety of coffee, shakes, tea, and sandwich combos, as well as nachos, potato wedges and other finger food. Cupcakes and various pastries are also available, however, I haven't tried any yet.
I prefer to have their cold coffees as they cool your mind and tingle your taste-buds, the butterscotch and Oreo flavors being the best and they serve pretty little cookies with the coffee.
Garlic bread, nachos, and sandwiches come in good portions which are quite filling apart from their great taste. Visit anytime, I'm sure you won't regret it.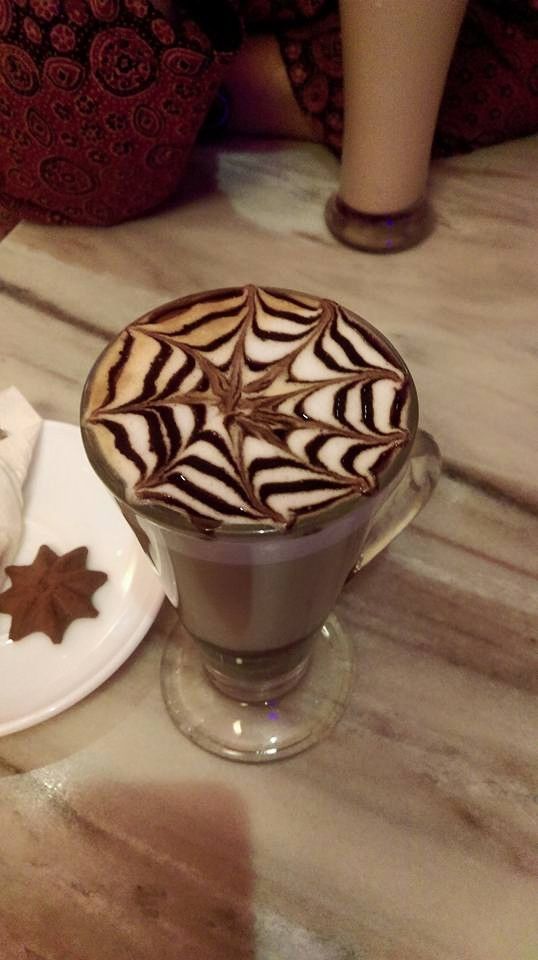 Coffee Culture - Opp. Inox
Ambiance! That's the USP of this cafe, along with it's quirky serve ware is what makes Coffee Culture such a happening place.
The menu is brought to you on a Tab, which although not something too new, is catchy nonetheless. If you're not comfortable with it, you can always ask for a regular menu as well.
And what variety they have! The first time I visited I got so confused as to what to choose. I wanted to eat and drink it all! Ha! So I played safe and ordered French fries :)
After that and the many other times I visited, I've built up a kind of list of the things I love here, out of which their Chocolate Affogato beats everything else. It's an espresso shot, served with ice-cream and brought atop a bowl of dry-ice which makes it all smoky. Fun to watch and eat.
The rest of their plating is equally interesting like Burgers come with fries in a small trunk box, and the finger food like Tasty Taters (tongue twister :D ) and french fries come on little bicycles and trucks. You'll enjoy taking lots of pictures here and once you're over wow-ing over the dish, you'll love the taste of everything too.
It's quite crowded over the weekend with large groups of people, but nice and quiet in weekdays. Small tip - Stop thinking about your calorie count when you're here, it's worth the sin!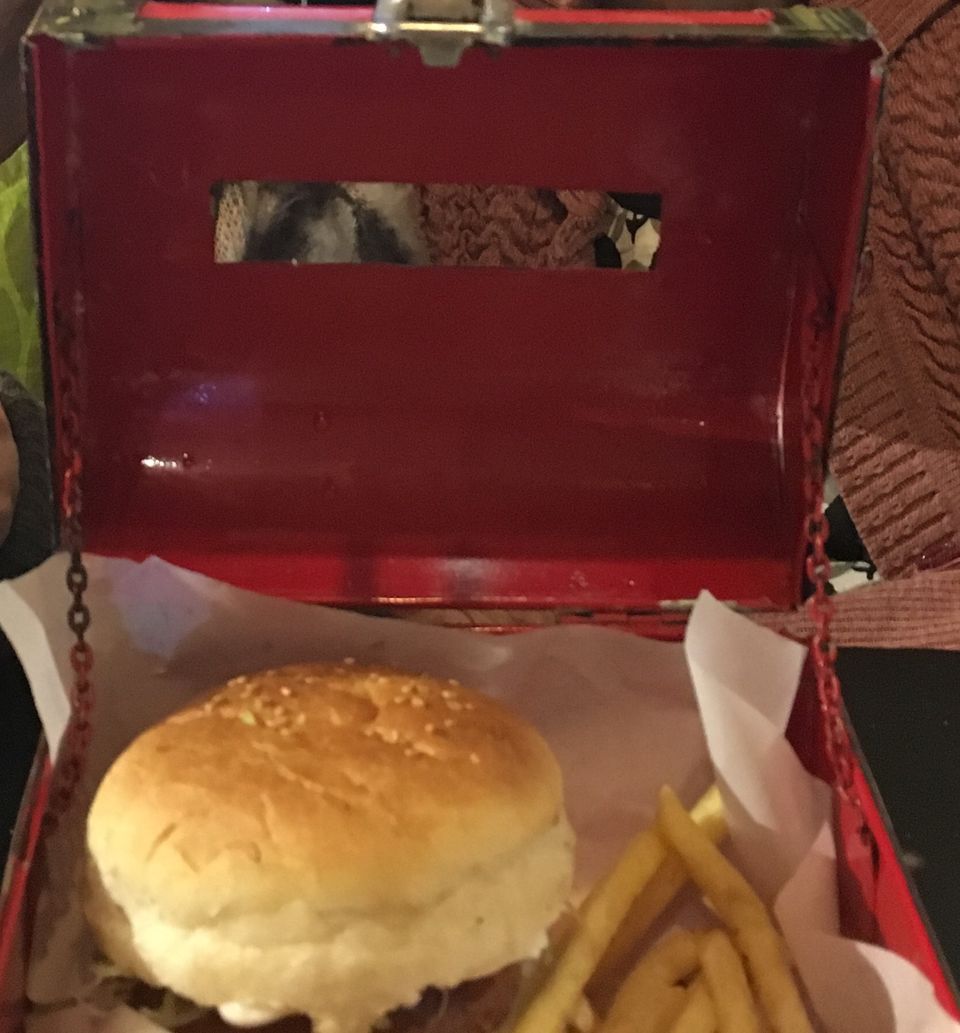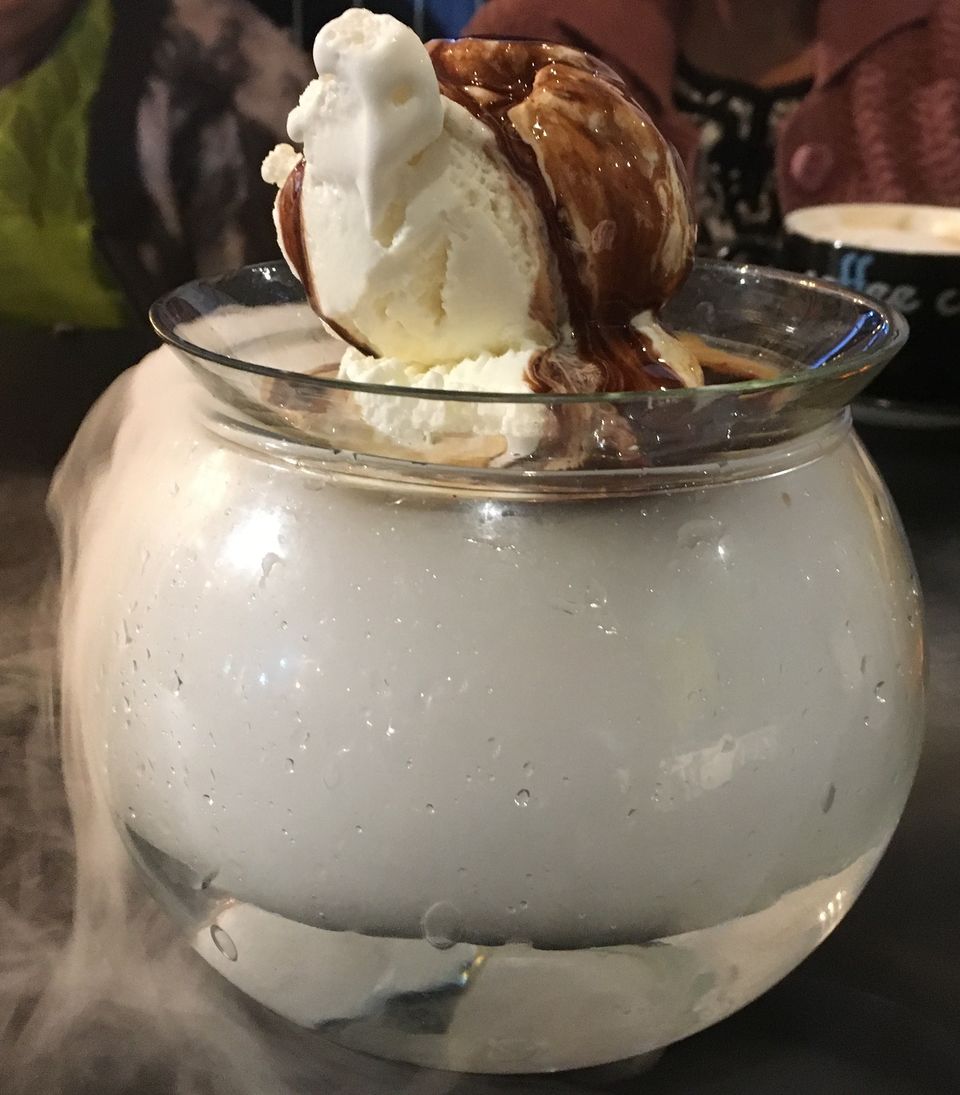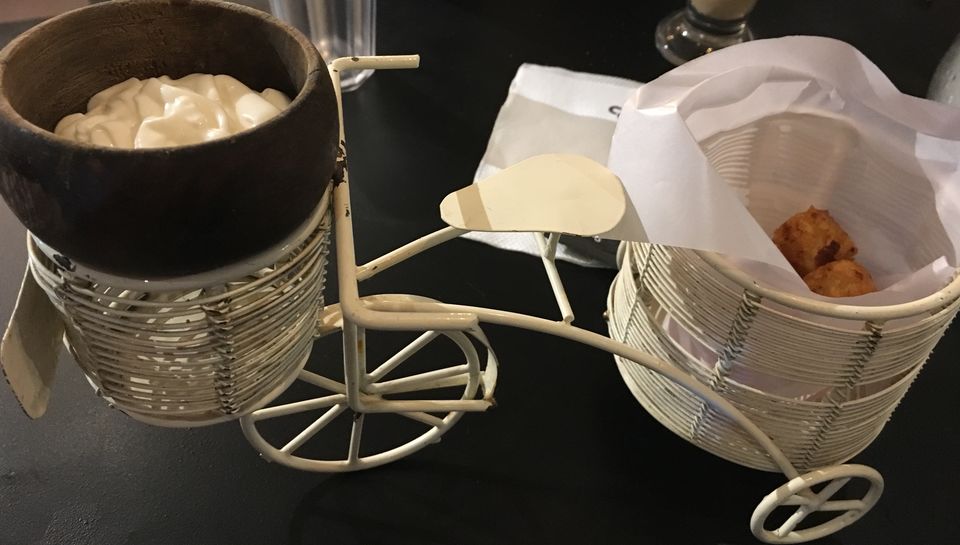 Joules - Fatehgunj
One of the old establishments in Vadodara, it's still around for a reason - its quality and being pocket-friendly.
Although it's been around for such a long time, I'd only visited it for the first time last year, and I'm hooked!
Last summer they had a "Mango & Cream" festival, and currently this winter they have "Strawberries & Cream." No need to go all the way to Mahabaleshwar when you can have it here, real good, and real reasonable. Fruit juices and smoothies are available as well, and they're just as tasty and refreshing.
Apart from this they also serve yummy sandwiches (with wholewheat bread) and other munchies, like french fries and potato wedges.
It's a really cool place to hangout as they have a few board games which you can play while you wait for your order to come along.
I think this place is a gem for the quality and quantity they offer - perfect for college folks to spend their pocket money.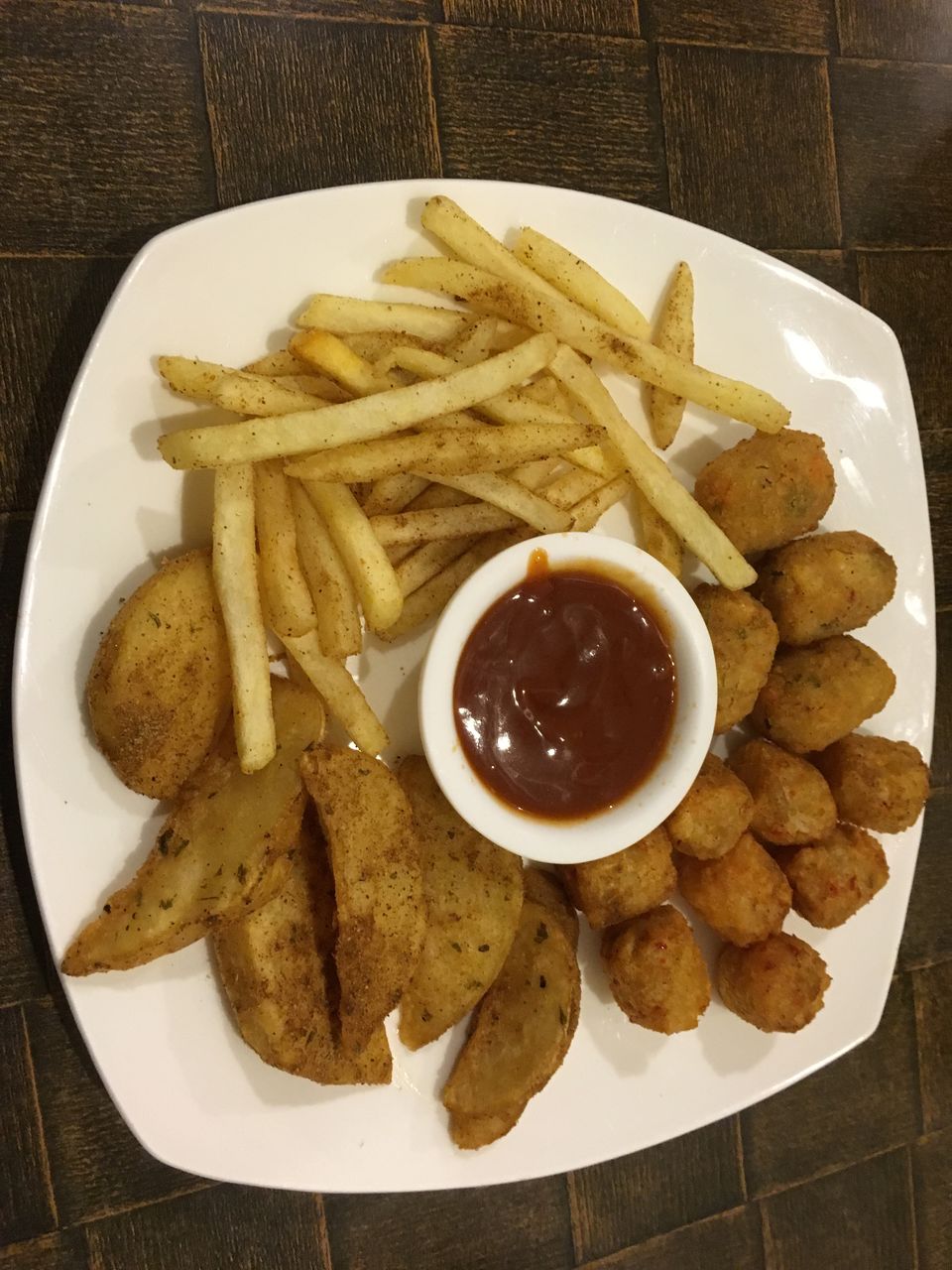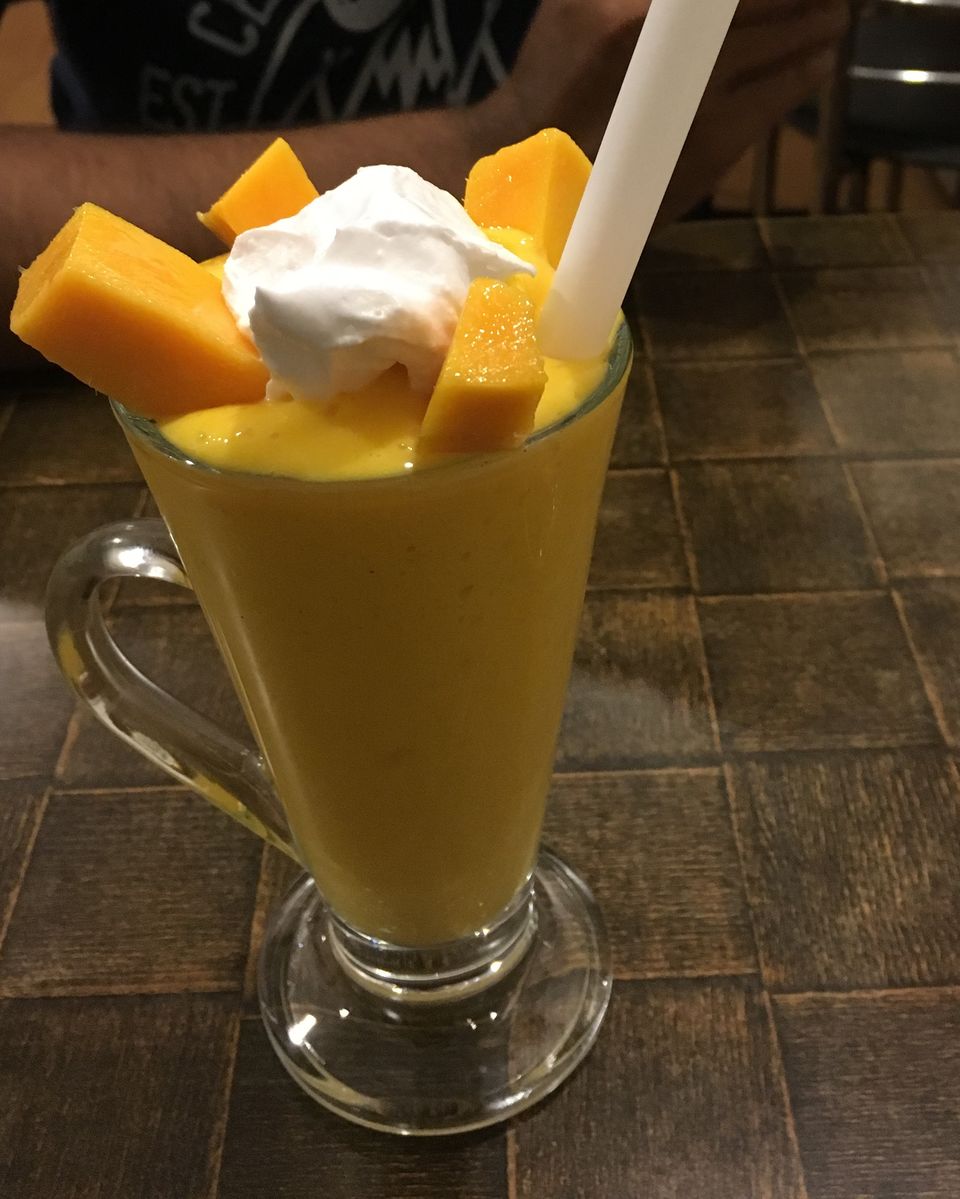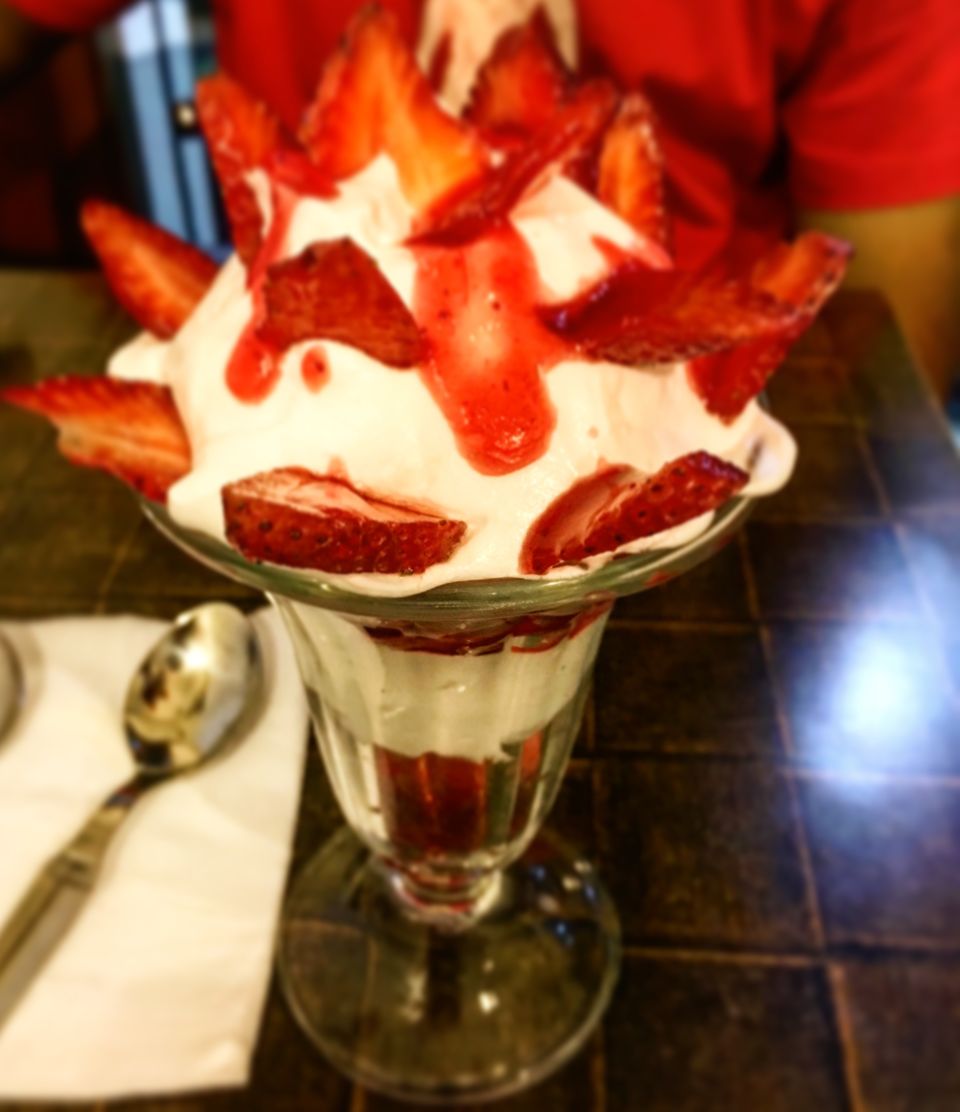 Soul Brew Coffee - Race Course & Vasna
This cafe has just recently started out with it's first branch at Race Course and now a new one in Vasna as well, and is gaining a lot of popularity for it's cool ambiance and menu.
Soul brew has a lot of flavors of hot and cold coffee, shakes and tea. They also serve pastries and cakes to go along with that coffee. The food menu is a little limited, but I guess that shall come up with time. Nevertheless, the sandwiches are absolutely delicious.
You can spend a good 2-3 hours with your gang as there's lots of room to chill-out or have Jenga fights with your friends. However, I do feel they need to add more chairs and tables for couples or smaller groups.
While the Race course cafe has a vintage feel to it, the Vasna road one is upbeat and even has swings rather than chairs which is so much fun.
I'm sure that this place is going to be even more hip as time goes by and more people get to know about it.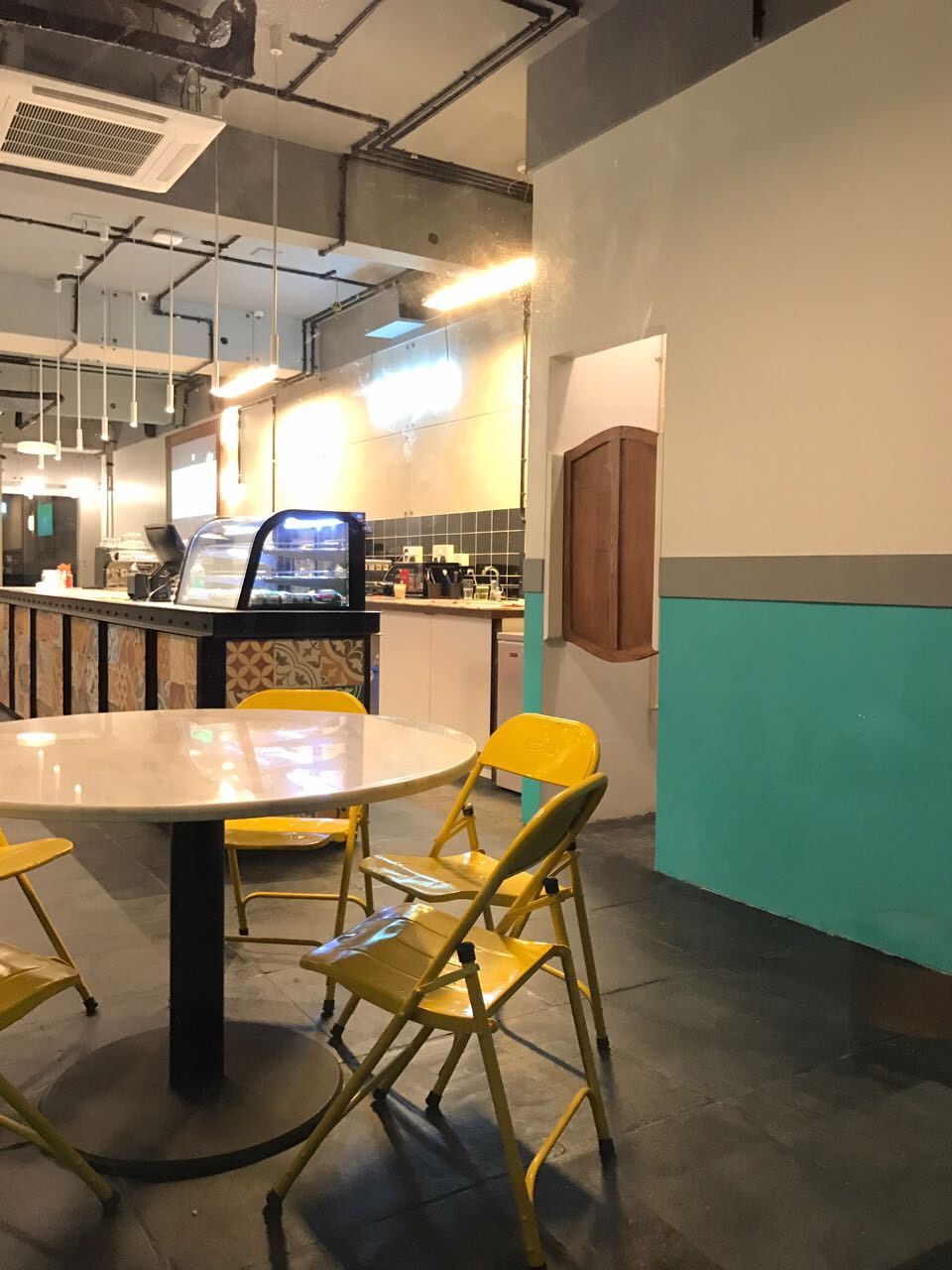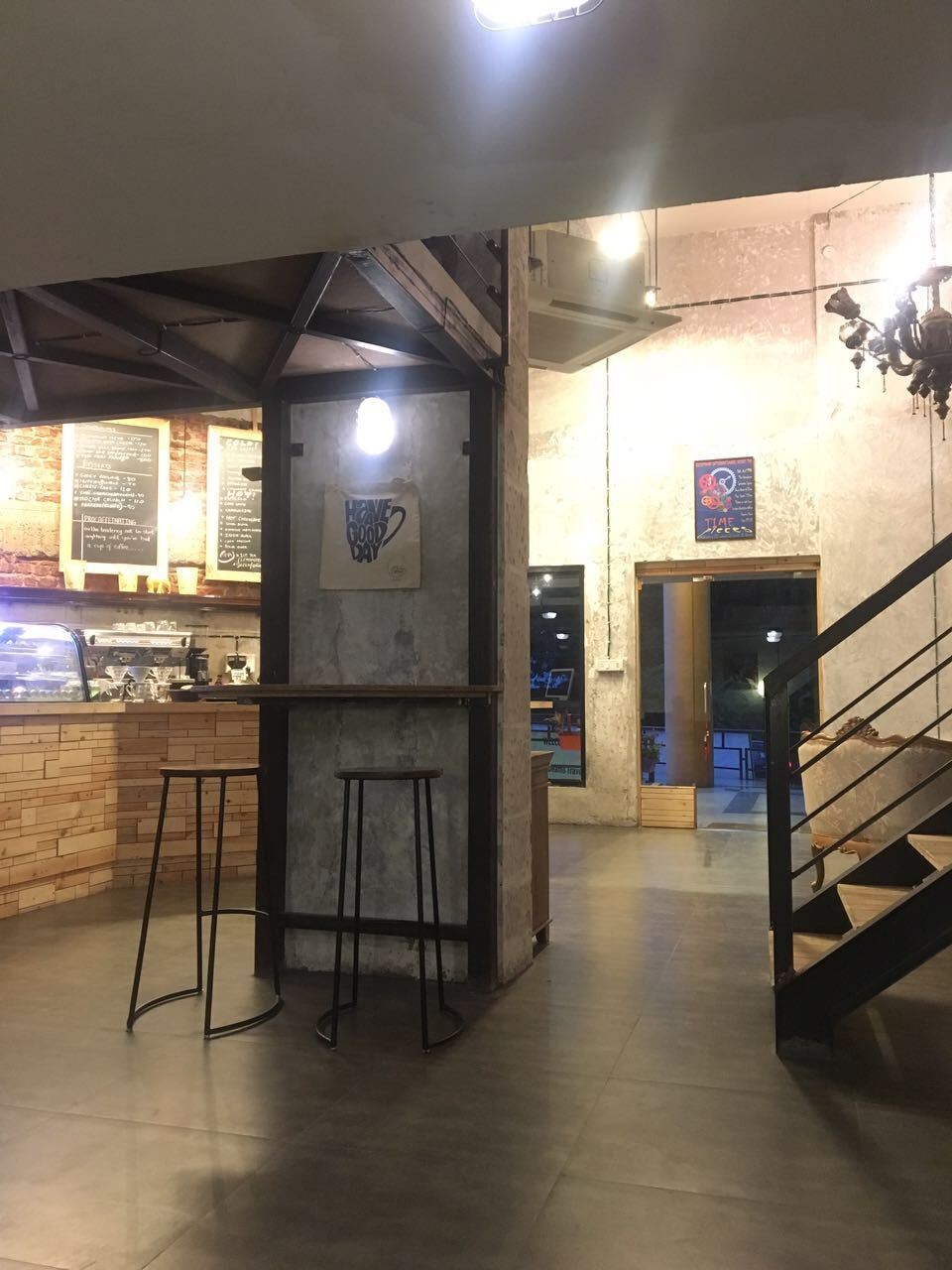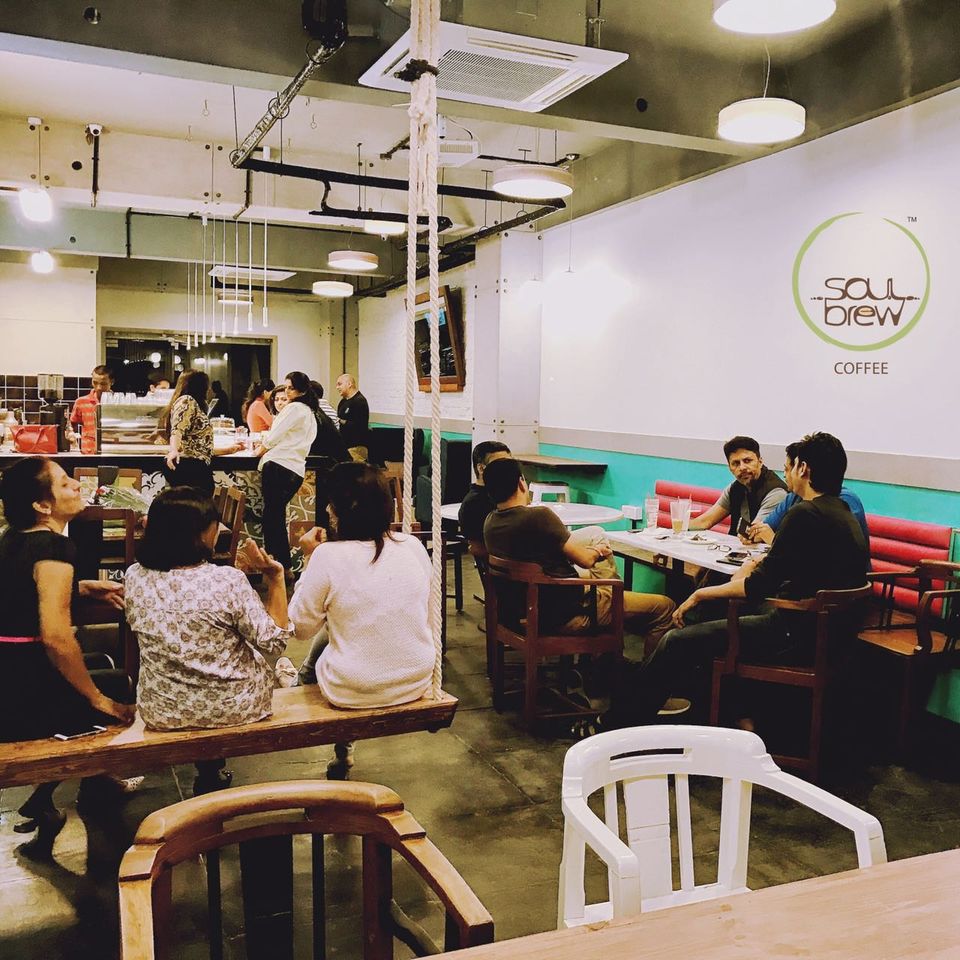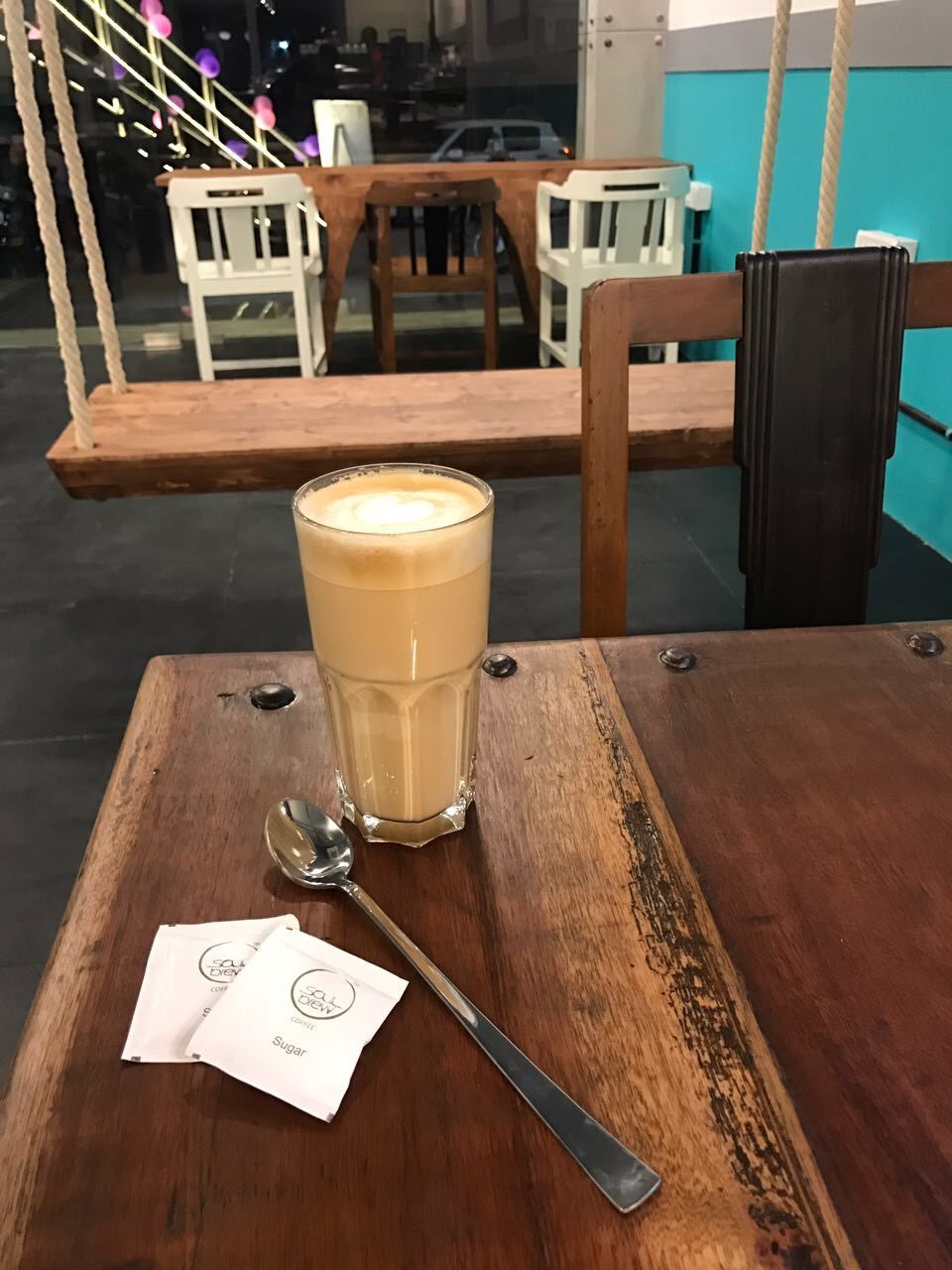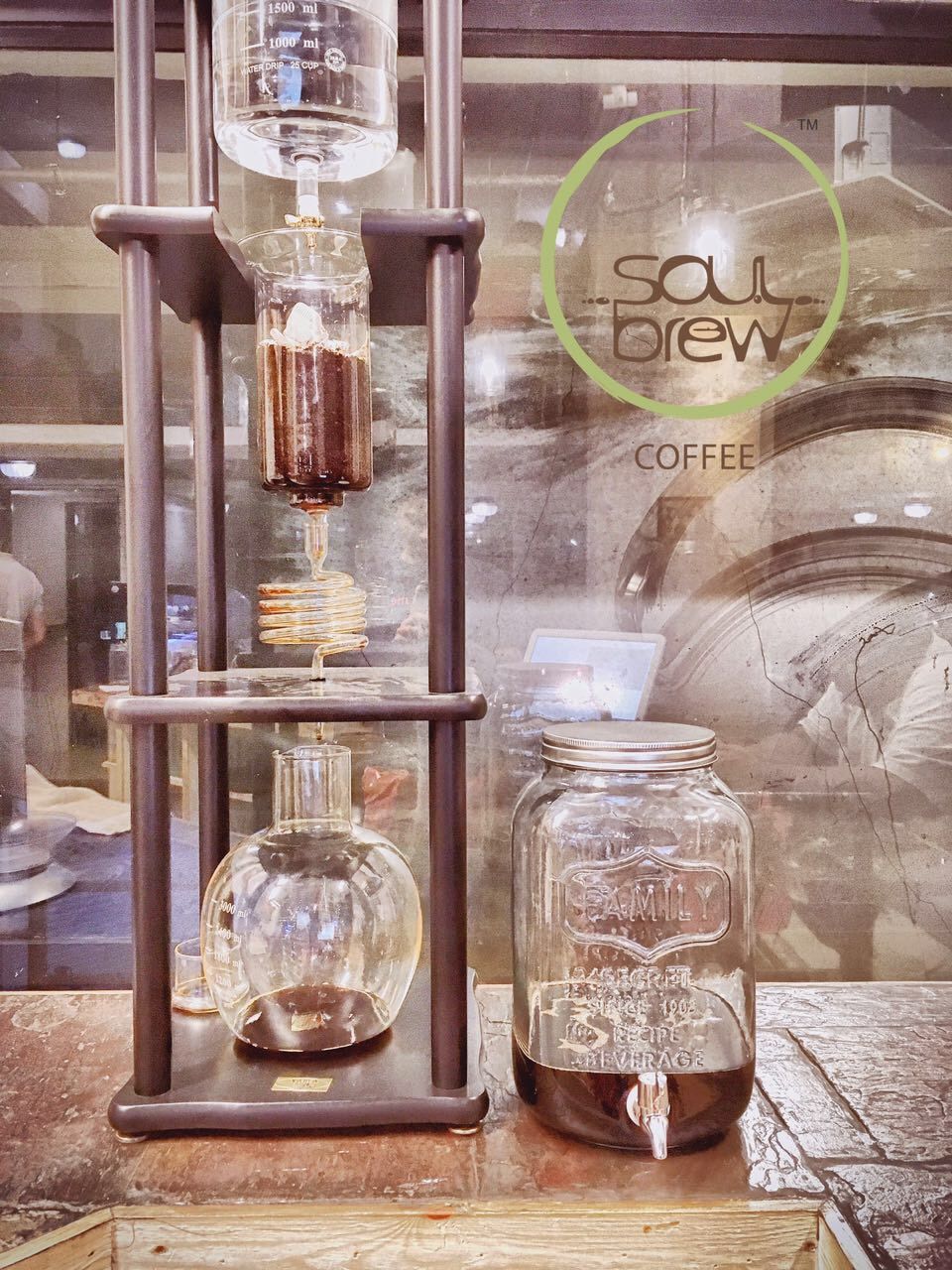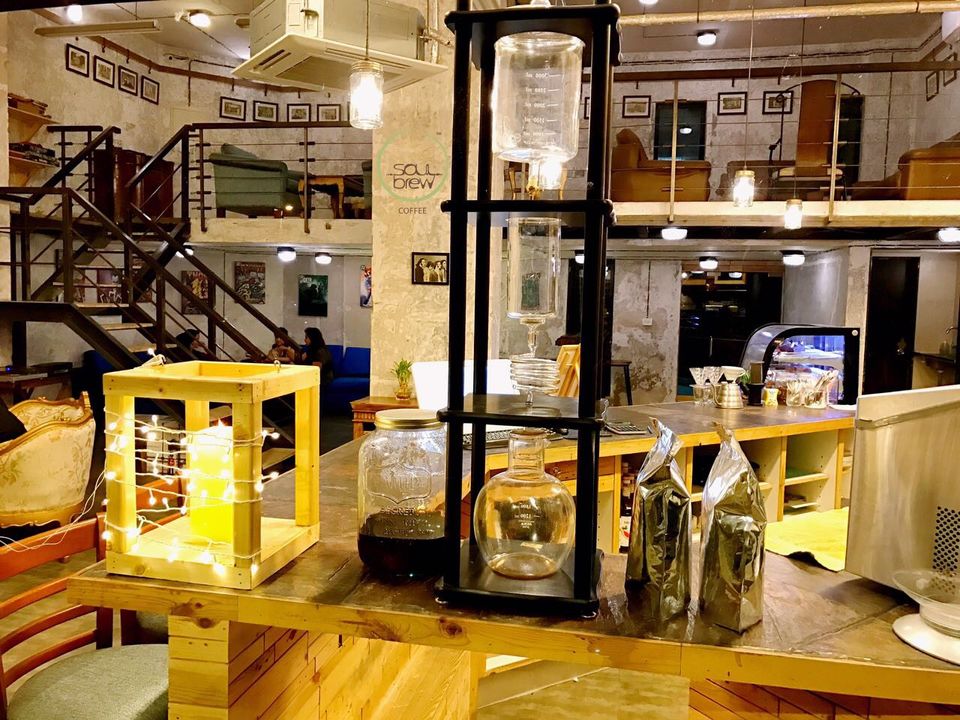 These cafes are my personal choice so far, there are lot's of other places I still need to discover in Vadodara.
Which place is your favorite?
Frequent searches leading to this page:-
best cafe for couples in vadodara, places to hangout in vadodara, good cafe in vadodara, best cafes in vadodara, cafes in vadodara, best cafe in vadodara