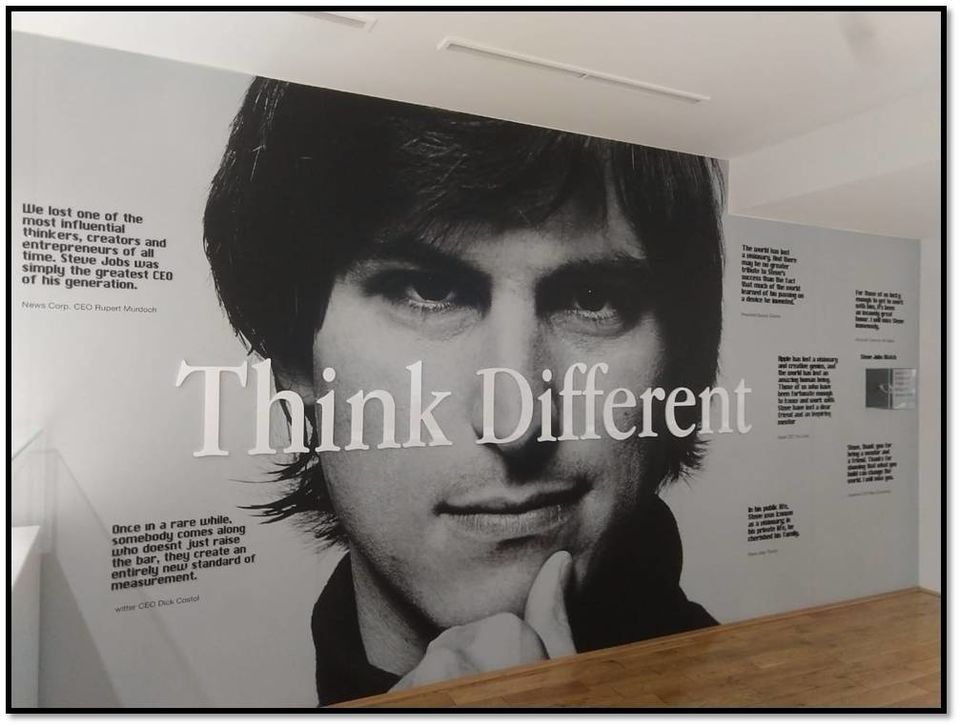 Yes, I am talking about a museum in Prague which is very different from what we are typically used to seeing in Europe. It does not boast of a heritage which is centuries old, when kings and queens had huge kingdoms to rule. It definitely does not take you inside a castle or museum galleries filled with artistic paintings and statues. The architecture of the place doesn't talk about being baroque or Gothic. It is a museum that talks about a man and his dreams of "thinking big and different" that had captured the world's imagination and they could only accept or hate Steve Jobs but not ignore him.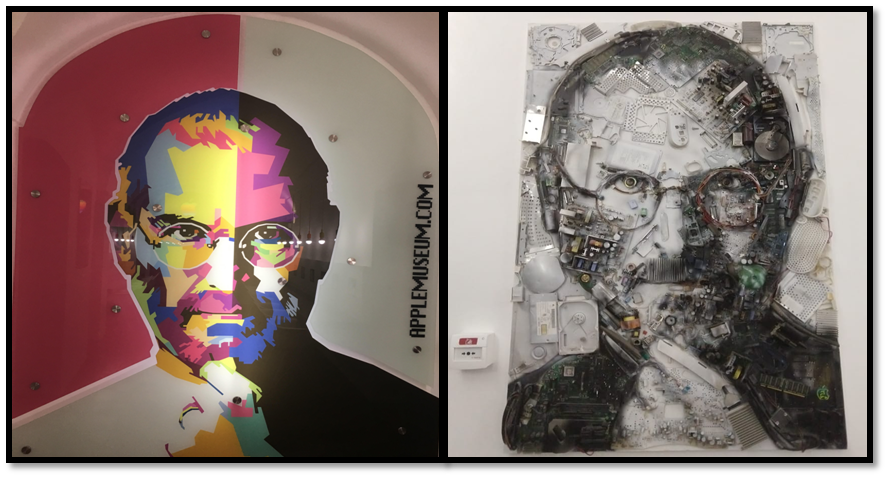 The museum comes as a breather as you know you are witnessing something which has been created in your very lifetime. The museum is a dedication to the memory of this great man and how he had built an entire company, Apple. He was evicted only to later get recalled to the company to give it a much needed boost to plunge into success.
The first floor of the museum is dramatic as it delineates the entire timeline of the apple products and has in display the first machine that was co created by Jobs. The room has the special corner wherein lies displayed the jeans, tshirt, and shoes that Jobs used to wear, depicting his simple sartorial style.
As you climb the staircase to the first floor you see a huge wall poster with all the great men and women from history on your left and a think different heading staring at you from above. As you move from one room to another you see the craftsmanship of Steve Jobs, the inception of computers and the transformation they saw each year to something new and different. You walk through the entire history of Mackintosh computers. The evolution of Apple takes you through laptops and eventually iPod and iPhone. You exit the museum awestruck and feel somewhere what the vision of this man for his company would have been had he stayed alive.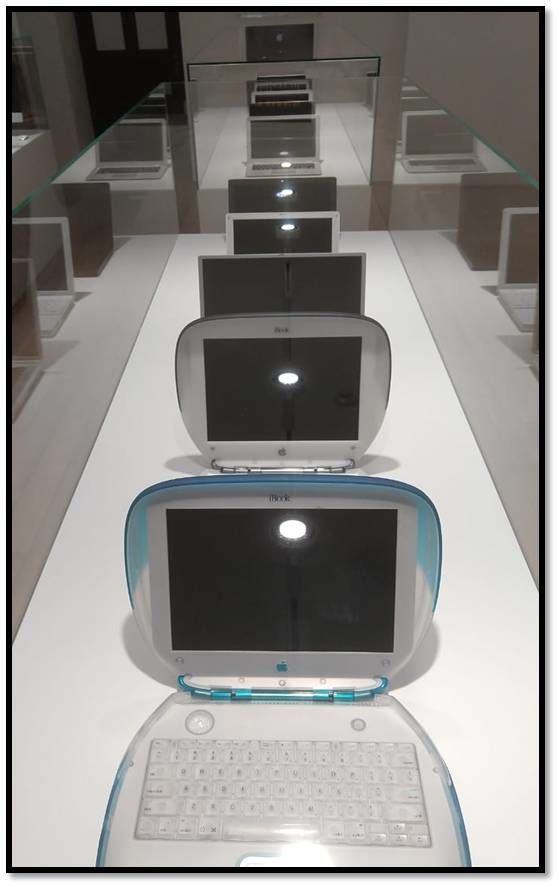 A poignant felling embraces you as you take pictures from your iPhone of the wall which is dedicated to the memory of Jobs with quotes from his family, friends and famous personalities all paying tribute to this great man and his genius.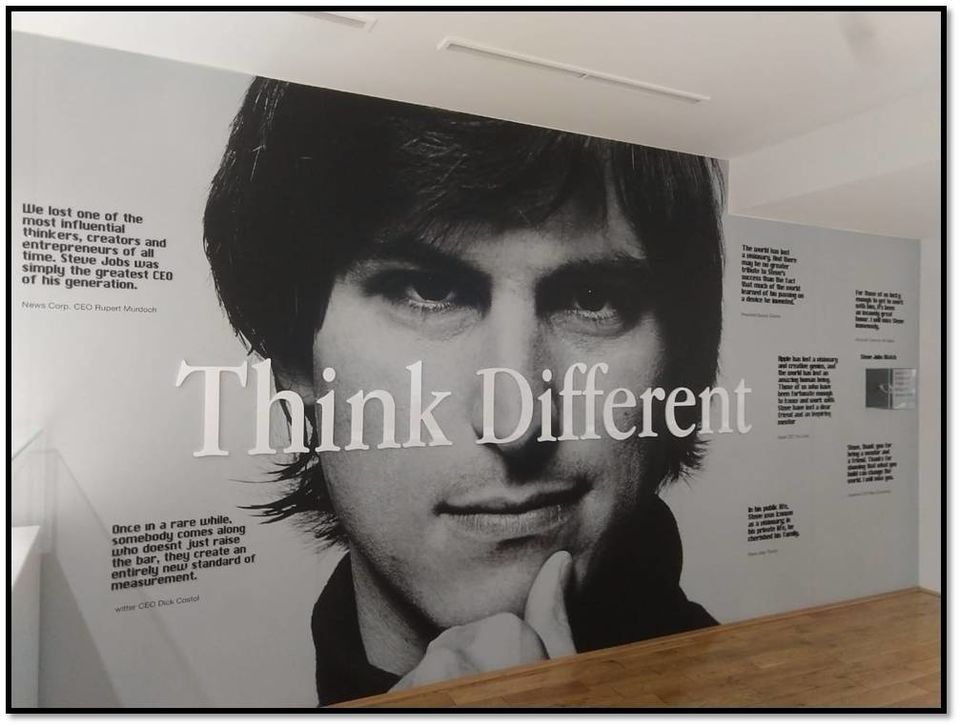 You are left with his speech on "Stay hungry and foolish" making you realize that dreams are meant to be realized one day. I would definitely recommend a visit to this museum both if you are or are not a fan of Apple products. Either way you will see what it takes to build a brand like Apple, the dedication, vision, fearlessness, perfection and genius.
How to get there?
The museum is easy to locate as it is close to the Charles Bridge and can be visited on your way to the market leading to the bridge. It will cost you 9 Euros per person for an adult to visit the museum. For children, the ticket is for 4 Euros. Tickets can be bought directly at the museum or online. It is a guided tour of the museum and well worth the money spent. It takes at least 45- 60 minutes to take the tour.