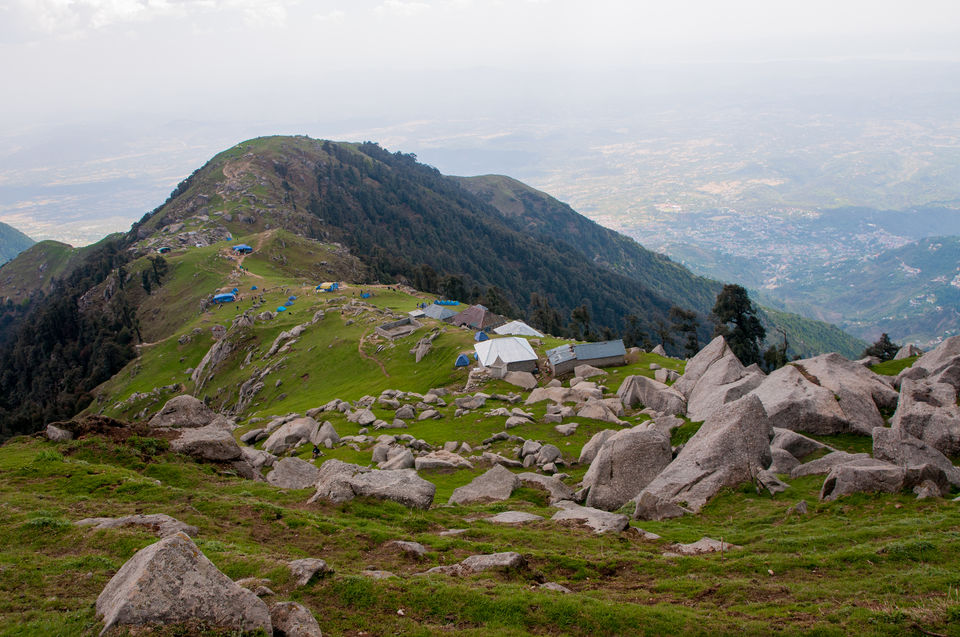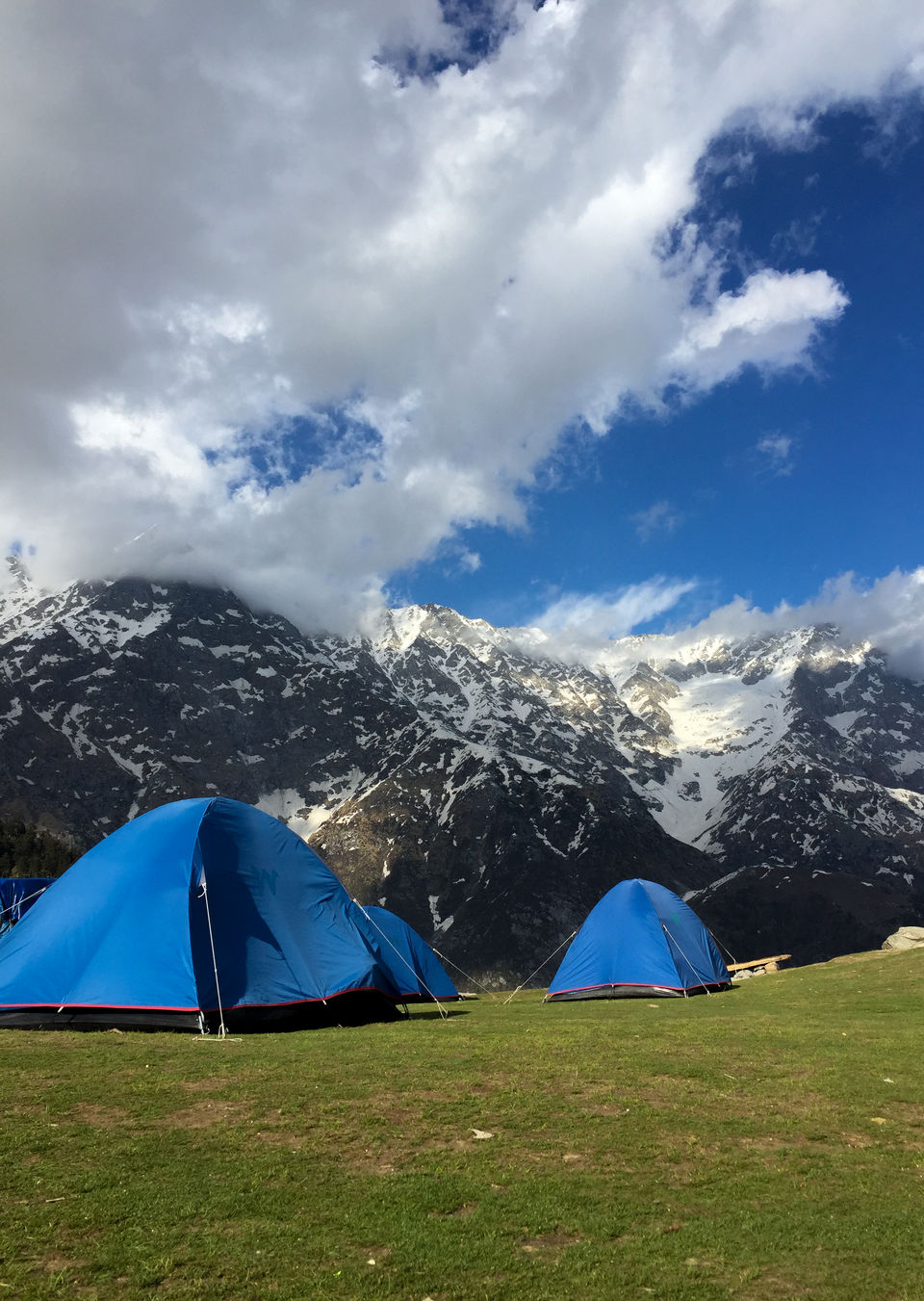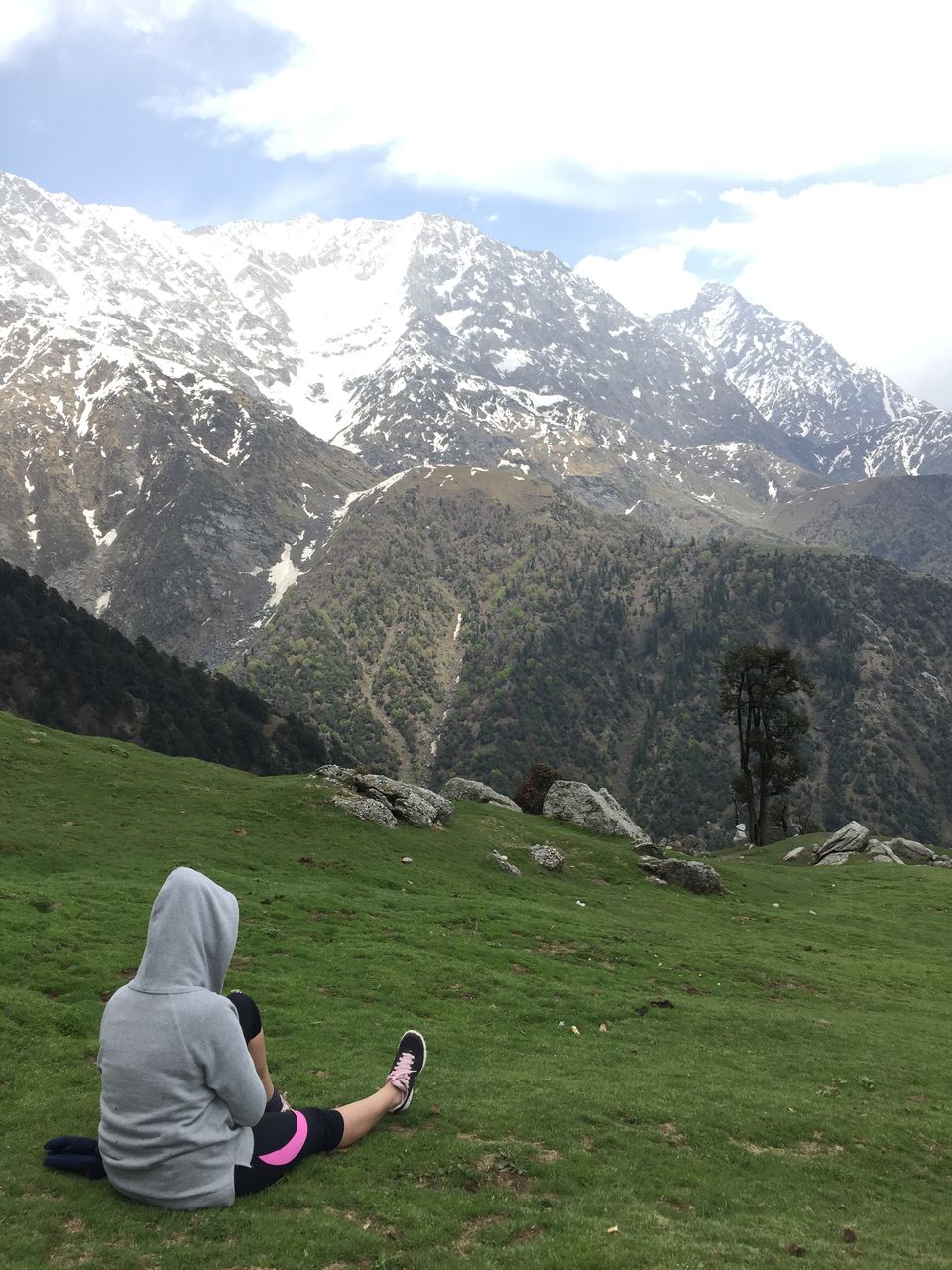 Forelsket (a euphoria; beginning of love)
Day 1:
Following what was a long drive from Delhi to the cinematographic state of Himachal Pradesh, my husband and I reached the start point of our trek, McLeod Ganj, seat of The Dalai Lama.
We made our way up the hill blossoming with rhododendron and abundant pine forests, to Dharmkot. After halting for a chai, we headed off towards the top, heaving our backpacks of overnight tents and sleeping bags, with the summer sky and the mountain air for cover.
An hour of climbing later, we decided to camp in the evening light with the glorious, snow-capped Mun Peak of the Dhauladhars, for a view.
Tips:
Make sure your sleeping bag is of good quality (we used Wildcraft for 0-5 degrees Celsius) and can withstand low temperatures.
We did this trek in the month of May and the weather was quite unpredictable. So make sure you carry an extra pair of woollens and a waterproof poncho.
Day 2:
On continuing our steep hike to summit, early next morning, it was the company of the locals and their tales, tea house owners and their aromatic cardamom tea, and the taste of warm food, that also made it worth our journey.
We reached our destination, Triund, late that afternoon, where we stood witness to an ever-indelible sight – the jagged peaks of the mighty Himalayas in all its strength. It left us in a trance, numinous.
Tips:
There are two large teahouses at the top where you can get a good meal and an extra blanket, just in case you need it. Point being, don't lug around more than 7kg in your backpack (for an overnight stay i.e.)
You don't really need firewood as teahouse owners themselves set up bonfires around 6pm.
"It is not the mountain we conquer but ourselves."