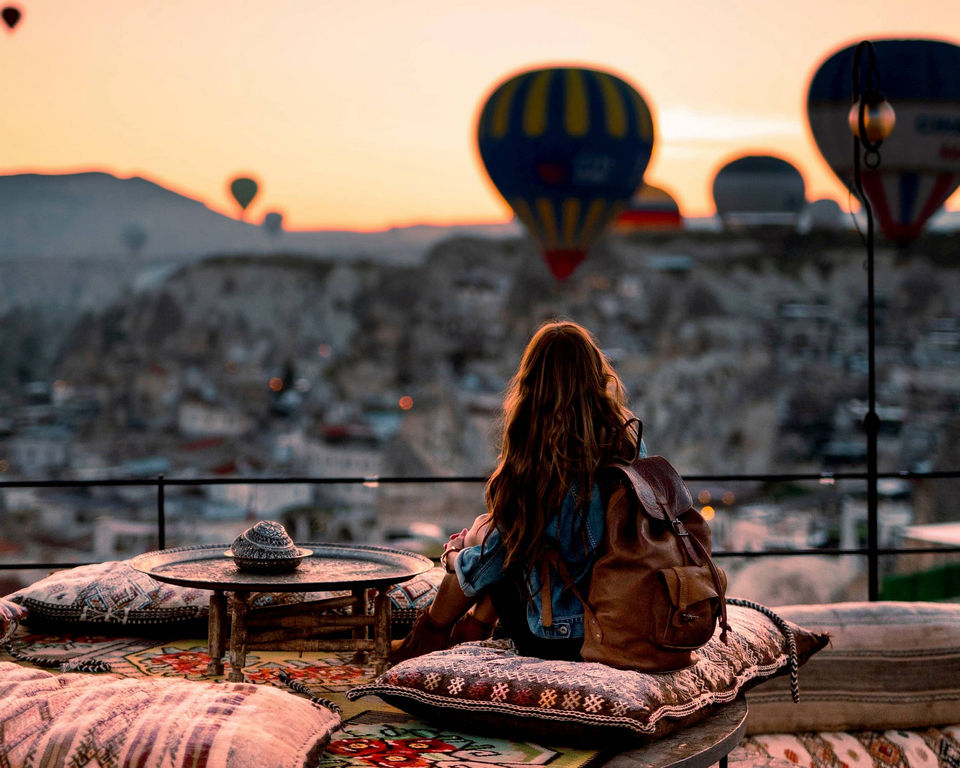 Rajasthan: Rustic, Simple and Everything Nice!
On a fine October day, I was sitting in a boring Oral Pathology lecture when I received a phone call from my friend saying he was waiting for me at a nearby café. I went to the café after my class only to find him sitting there with a small political map of India. He had been craving an adventure so much so that his wildest bucket list ideas had taken over his sanity. Placing a paper map before me, he asked me to close my eyelids and randomly run my fingers over the map, only to stop at one spot which would end up being our destination for the trip we were (without any plans) going to take that night. And, I abided... My finger rested on the epitome of royalty, the extraordinary state of Rajasthan! It meant that we were finally going to take a trip to Rajasthan and visit the best places in Rajasthan!
Also Read: 5 Lessons from 5 Years of Travelling!
Well, Rajasthan!! The hottest, and literally the hottest place in the Indian geography does take the crown away for its sheer beauty and ethnic culture. Call it the 'Land of Maharajas' or the 'Abode of Palaces', there is no denying that this vibrant, culturally rich state is a gem of Indian tourism. In simple words, rustic, earthy and pleasant!
Read the rest of the blog here
The pink city of Jaipur and the blue city of Jodhpur are officially found here, but there is also the endless sea of brown sand to rival that. Rajasthan for one is vast, and a single trip would scarcely cover much of the state, but that doesn't mean you can't visit it more than once. If you have chosen to dip yourself in this magical land of history, royalty and magnificence, Letters to Neet is here to share some of the best offbeat experiences you shouldn't miss when in the state of Rajasthan.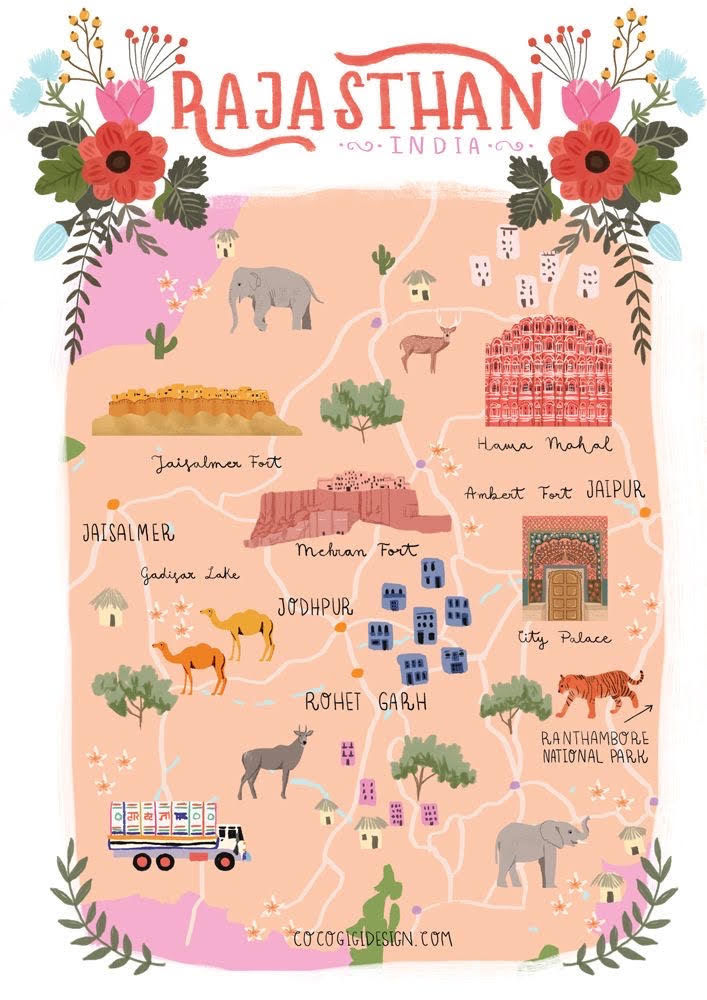 'Abode of Palaces' (Source: Pinterest)
Offbeat Experiences for an ultimate Rajasthan Tour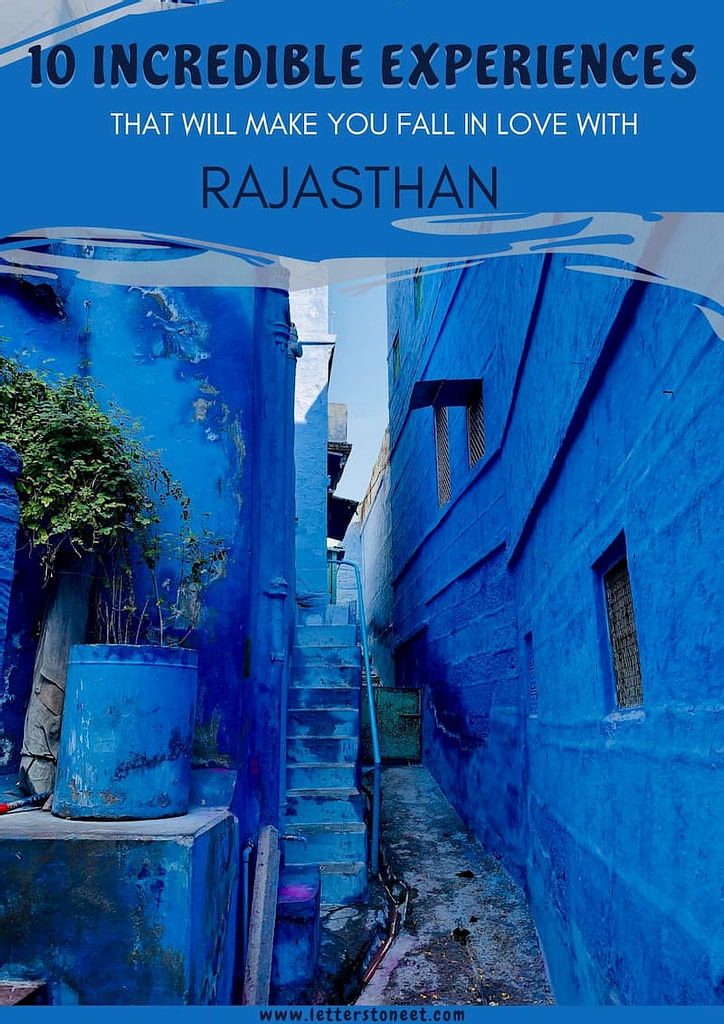 Pin me to read later!
Quirky Handicrafts, Banjara Jewellery and Everything Beyond!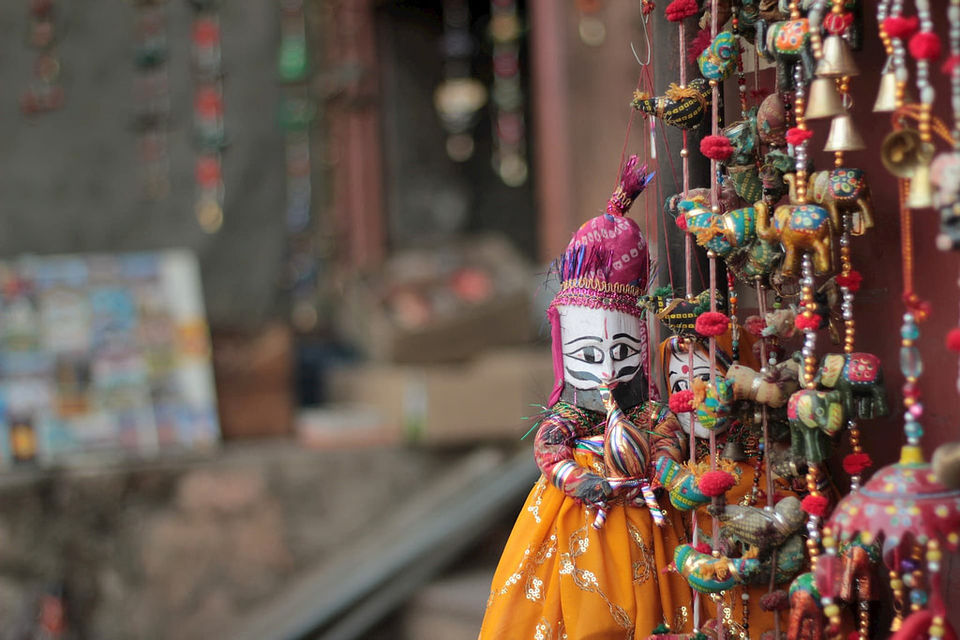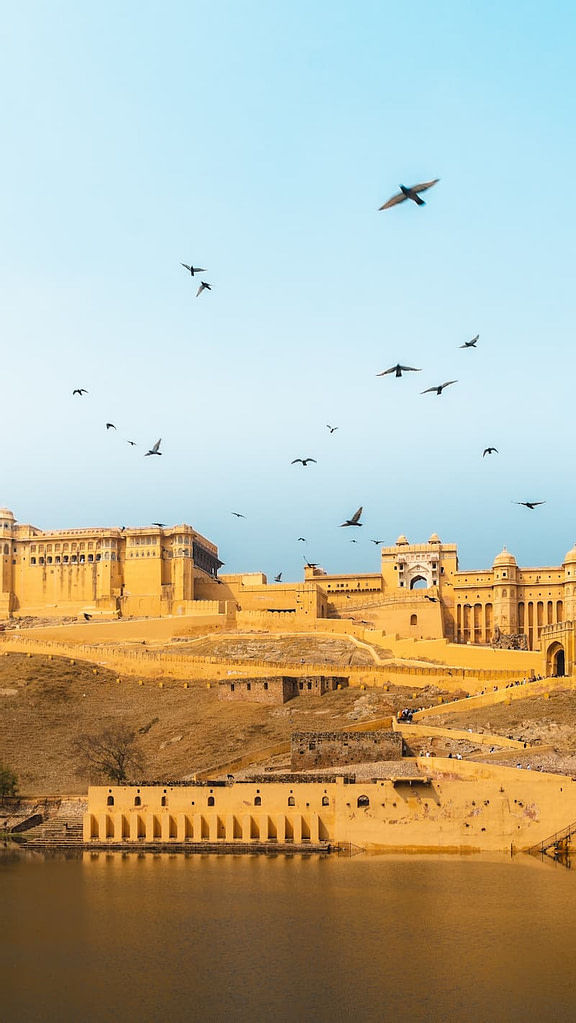 Magical land of History, Royalty and Magnificence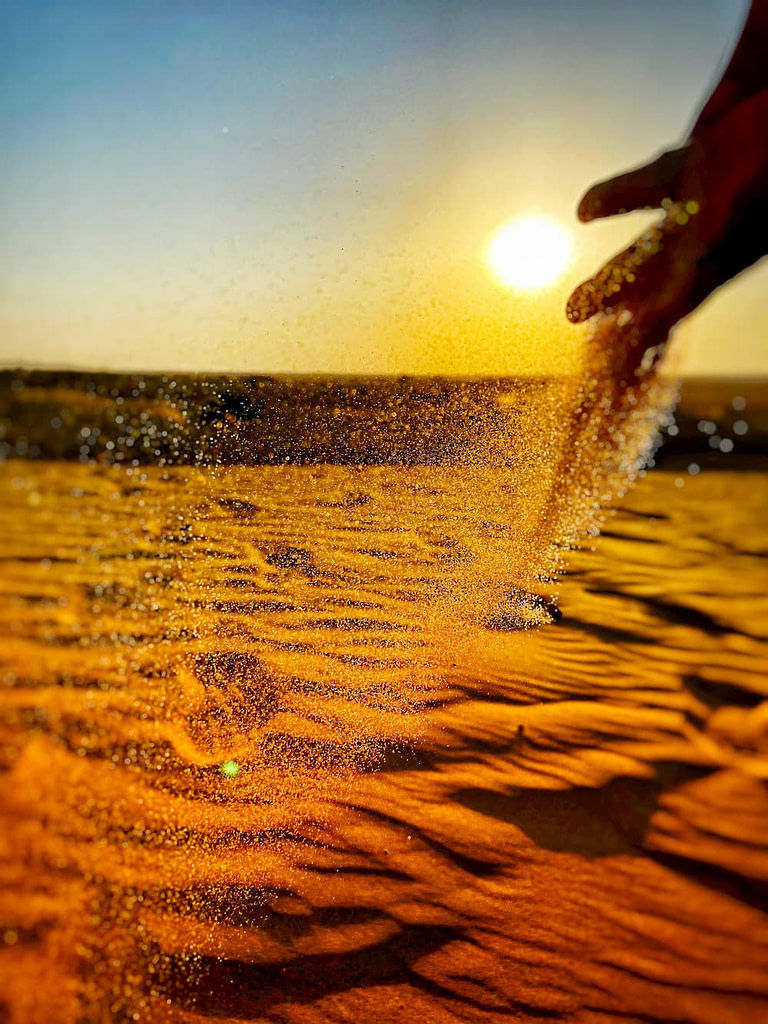 Witness Sand As Far As Your Eye Can See in Jaisalmer !
New Friends and Some Bumpy Rides!
Bored of travelling in taxis? Well, Rajasthan has a surprise for you. It has a cute face that is definitely the colourfully decorated Camel. This animal serves as the best mode of transport when it comes to wandering in the deserts. Gazing the entire horizon becomes incredibly fun on these bumpy rides on your trip to Rajasthan.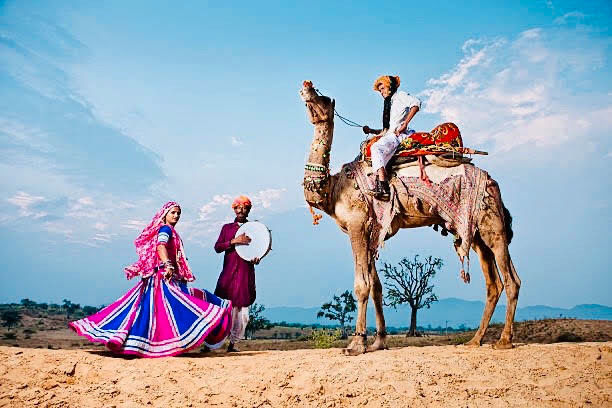 Dance to the Beat of Folk Music!
Engage the Curious Cat in You and Fight Your Fears on your Rajasthan Trip
Rajasthan is a state of mysteries. One tale leads to another, and almost always there are stories of the abandoned forts, palaces and Havelis. If you're curious to unveil the secrets or simply have the nerve to get involved with the spookiness, then Rajasthan is the place to be!
Among the list of haunted places in Rajasthan, Bhangarh Fort tops the list. This place is believed to be haunted by a female ghost and visiting the area before sunrise and after sunset is strictly prohibited. The entire village of Kuldhara is supposed to be a cursed land, and Jagatpura is learned to be the home of witches. Similarly, the Rana Kumbha palace and the Nahargarh fort are also believed to have mysteries and dark secrets.
Almost every tiny village has a legend, a story, a fable or a tale that has been carried on from generation to generation. Some practices and traditions are centuries old. Beliefs that are superstitions and faith that is real. Roads that are said to be cursed and people who are believed to be blessed. Such out of the box experiences can only be had on a trip to Rajasthan.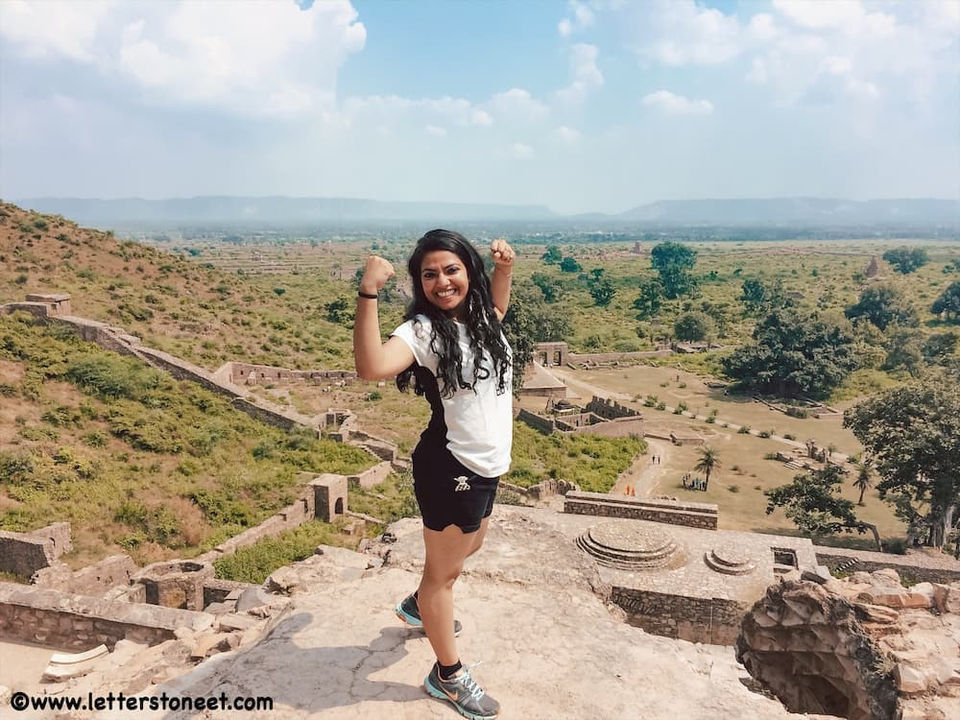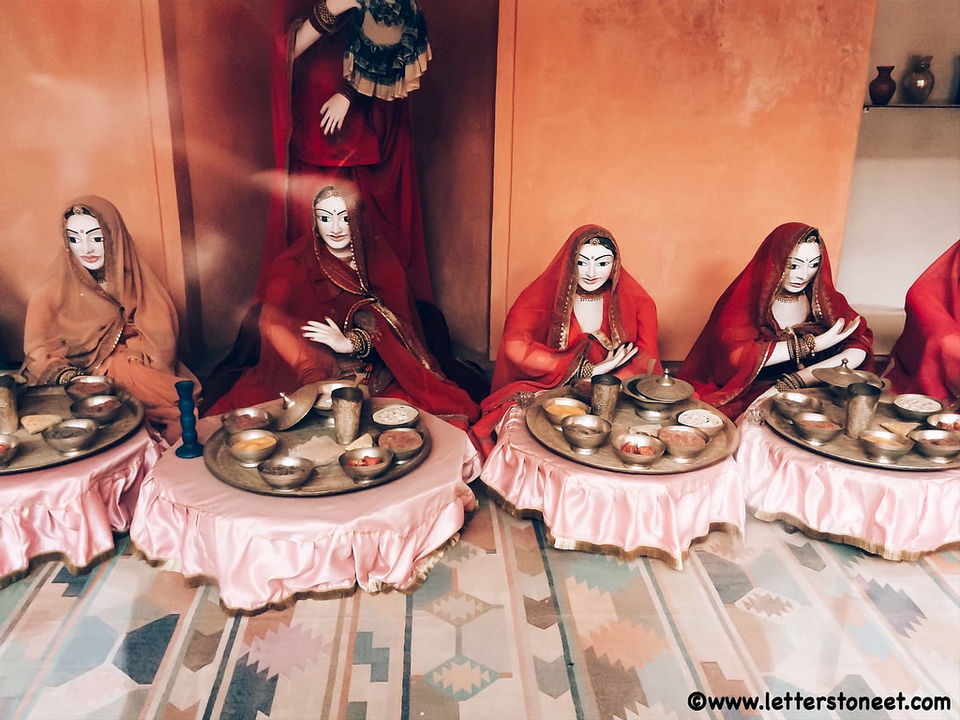 Rajasthani Bhog being served in the traditional manner
With Love!
So, here are some of the best travel experiences of Rajasthan that you should definitely not miss. It is not just another state that attracts tourists all year round. It is one state that really inspires awe amongst not only foreigners but also Indians. It is the experience that you will be left longing for.
The city dweller finds solace in the quiet and semi-abandoned villages of Rajasthan. The countryside lover is intrigued by heritage sites. The vastness of the desert is welcome after living in crowded flats. Camel rides are missed when you take the metro to work. You will crave for the lassi as you sip onto another cocktail on a Saturday night. Office formals in pastel colours look depressing after you live in the vibrancy of Rajasthan. And as you go to bed, you will wish that you could watch the numerous stars in the desert sky just one more time.
Happy Travelling!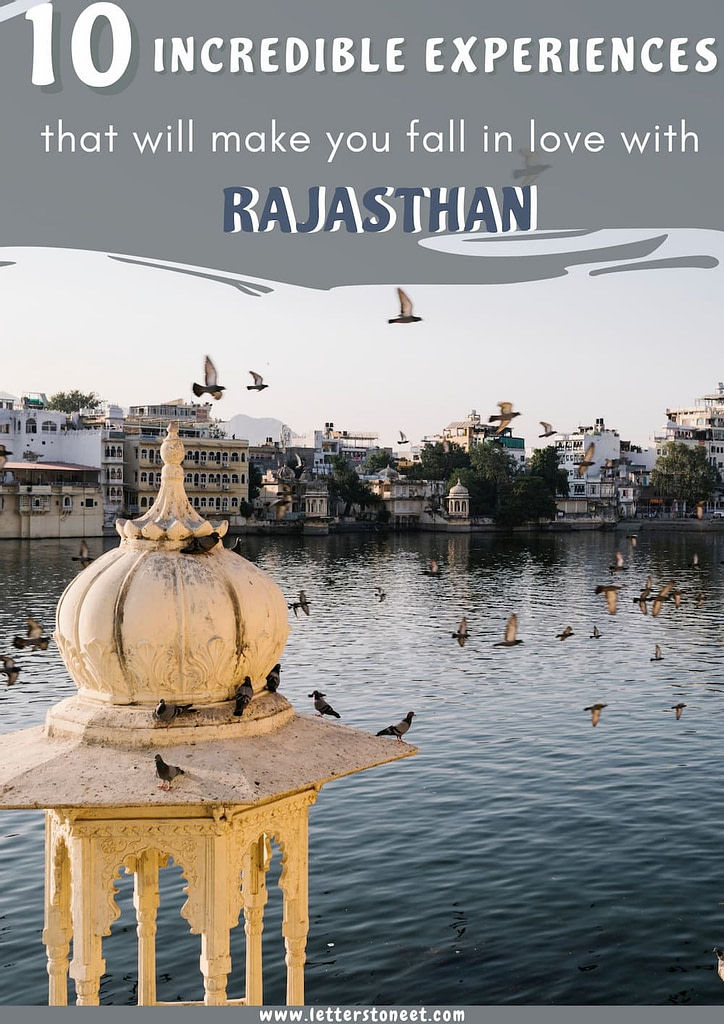 10 Incredible Experiences That Will Make You Love Rajasthan!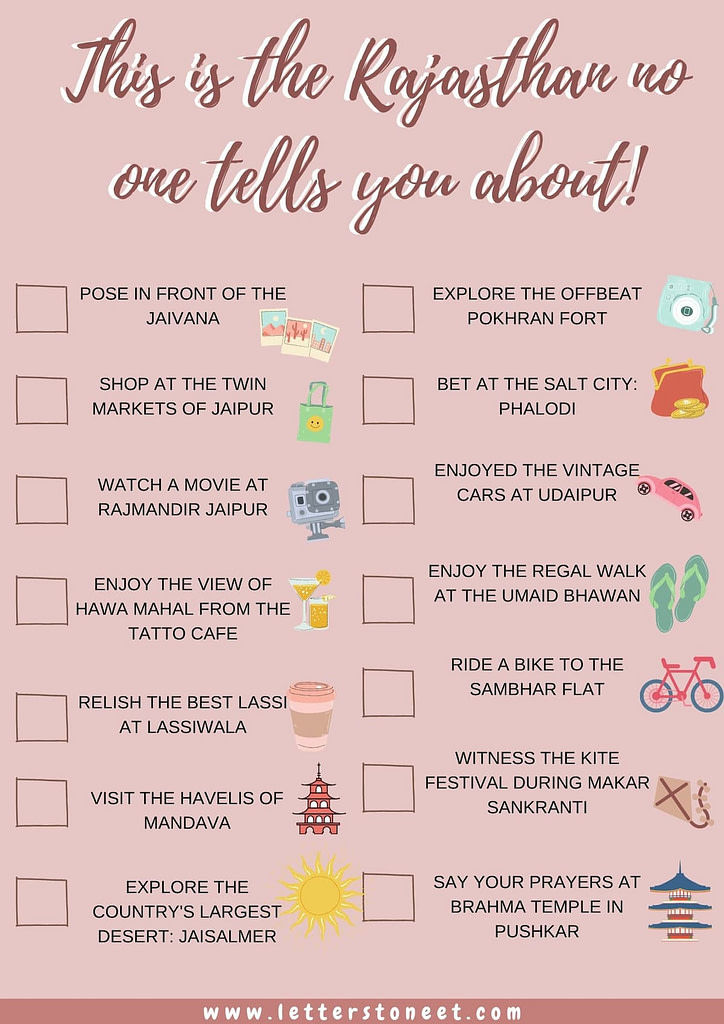 Rajasthan Checklist! Download me to use later 🙂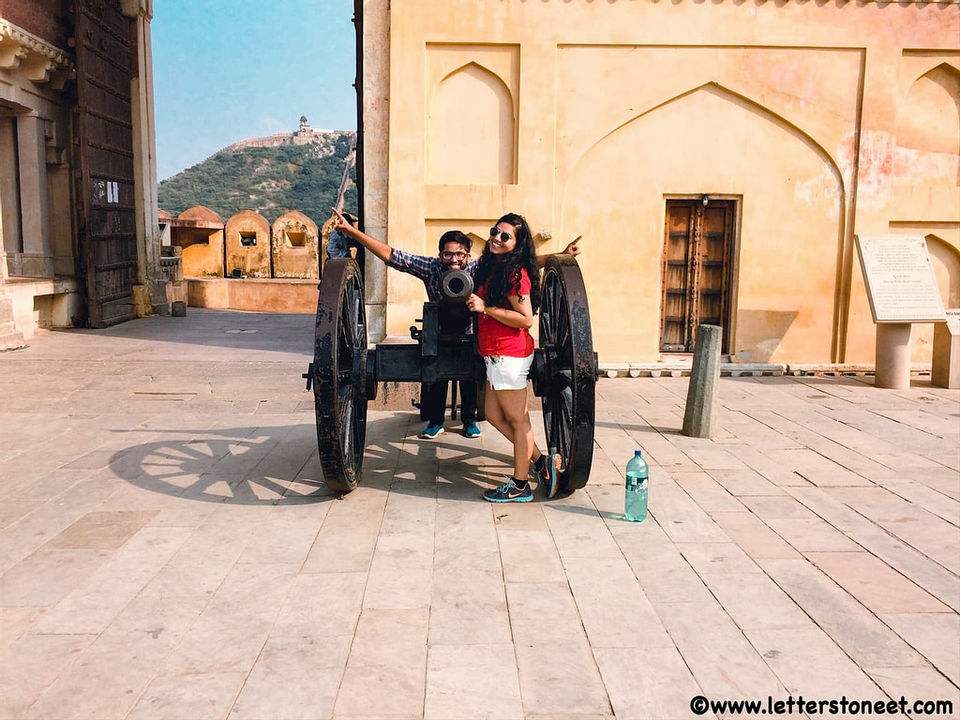 Jaipur Fort in it's full glory !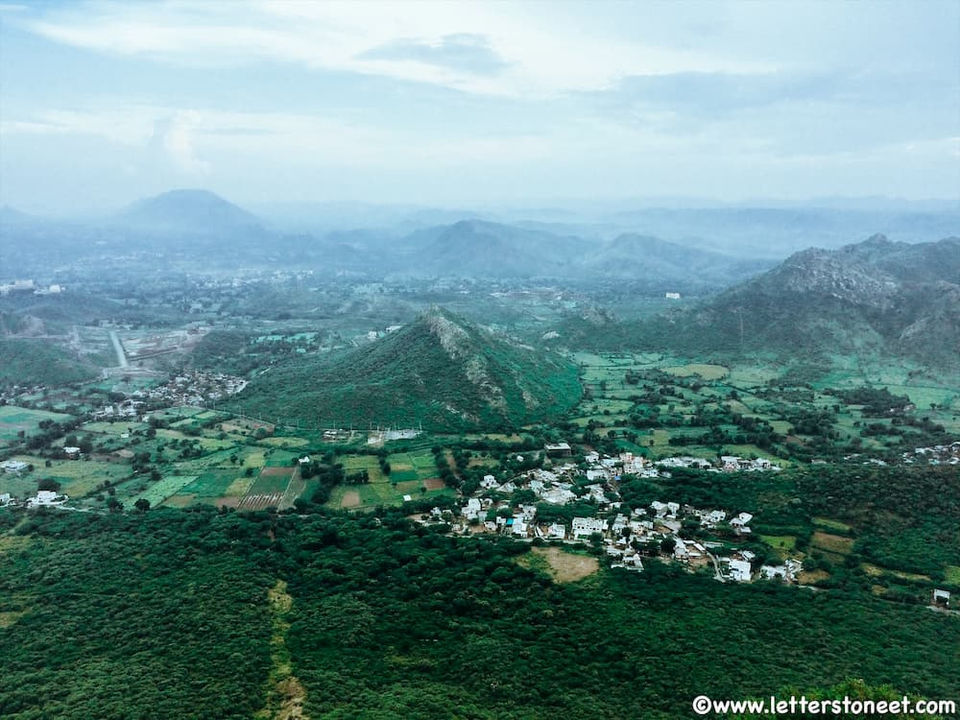 The Panoramic view of the Aravallis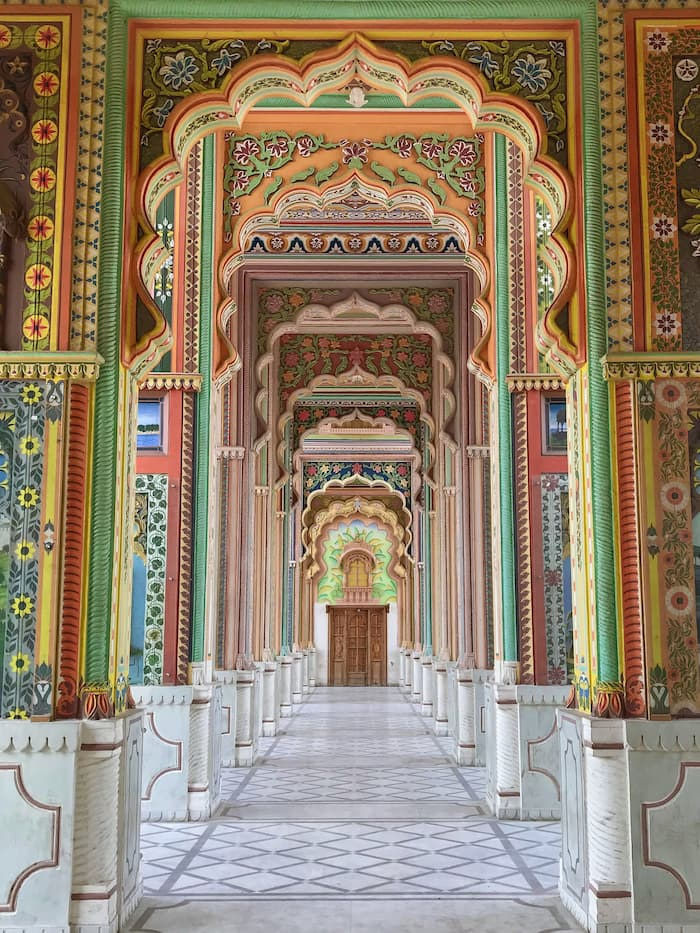 The Incredible architecture of Rajasthan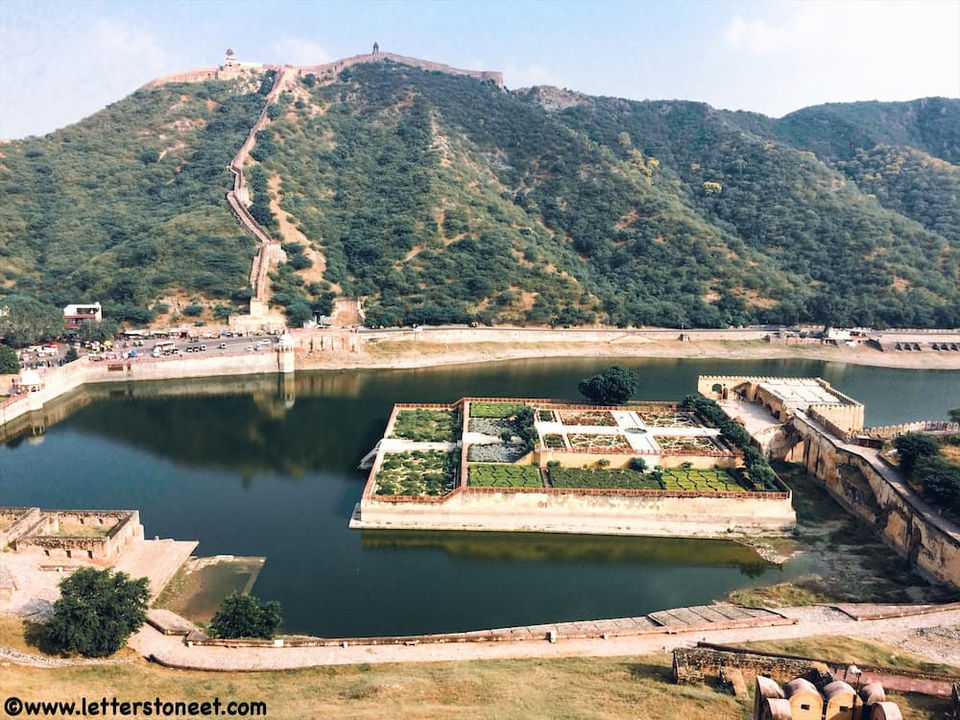 Who says Rajasthan is just a desert?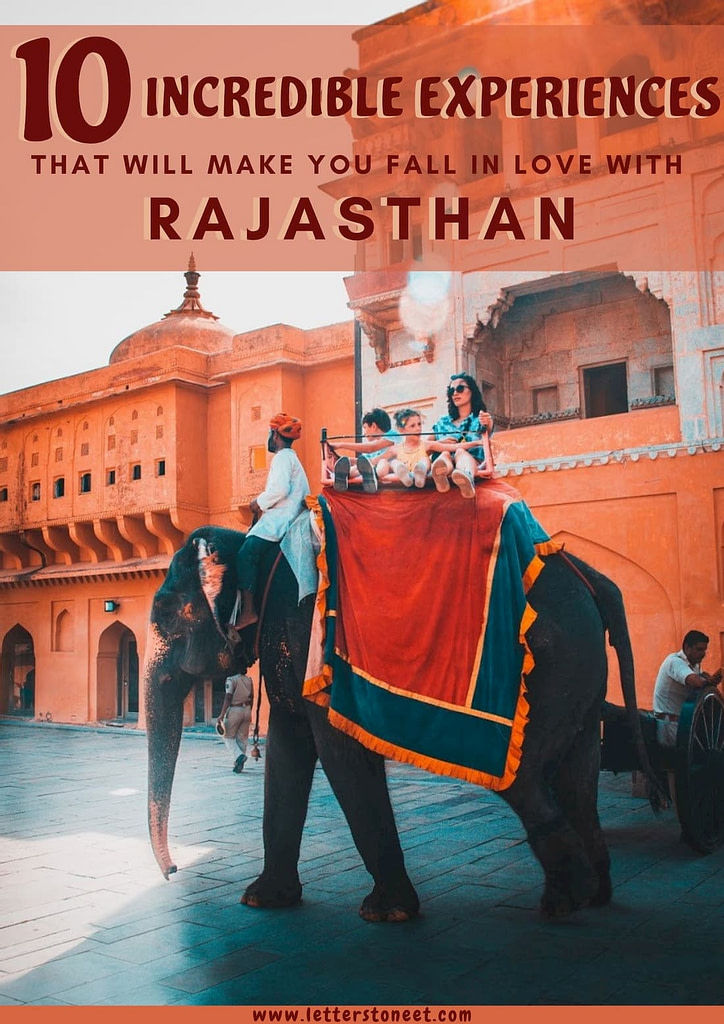 Pin me to read later!