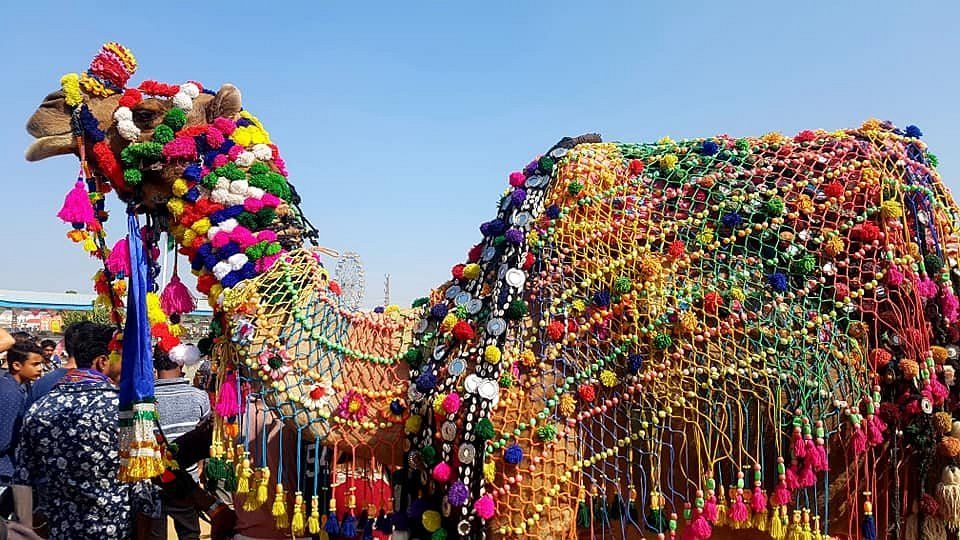 "Mystery ladened with history" – that's exactly how I have always envisioned Rajasthan!!! From astronomical observatories to humongous forts, opulent palaces, Rajput heirloom, lavish lifestyle, over-indulgent decadence to having the second largest wall in the world, to the intricate craftsmanship in the chambers of royalty at city palaces, to sand-dunes to even wildlife reserves – Rajasthan never ceases to amaze its patrons.
So, to avoid the dilemma of what not to miss in Rajasthan, here we are creating an itinerary suitable for all – be in solo, couple or group travellers!
1. Have a romantic dinner by the lake in Udaipur
On a chilly Rajasthan winter, a cosy, candlelight dinner with a loved one by Lake Pichola, sitting right across the splendidly lit City Palace, is one of the best experiences you can dream of. Planning this intimate affair is a must if you are travelling with your partner. But don't let not having a partner hold you back from experiencing this. You can still enjoy this with your family and even solo (except for the fact that you might feel a little lonely).
One of the best places to book is Ambrai-Amet Haveli, Sheesh Mahal, Taj Lake Palace, Upre, Raasleela. There are lots of places to dine but these are the ones from where you would get the palace view.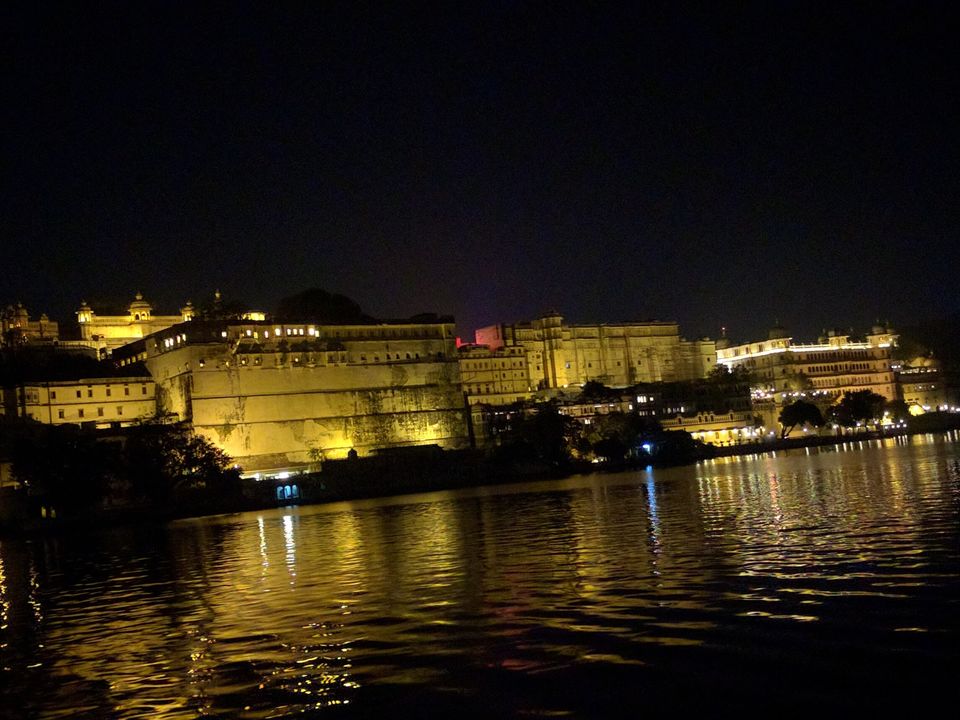 2. Dine In A Palace In Jaipur
Rambagh Palace, that was built for Ram Singh II's nurse in 1835, that was converted into a palace to the designs of Sir Samuel Swinton Jacob. A number of royal suites in 1931 was included by Sawai Man Singh II which is now operated as a five-star hotel by the Taj Hotel Group. So, dining here feels more like royalty than the luxury of a hotel!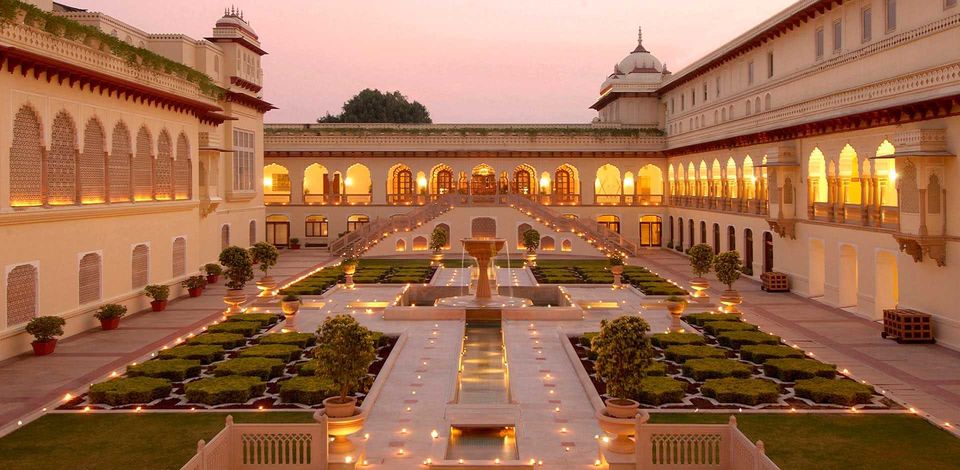 3. Stay At The Palace Of The Royal Family in Jodhpur
Remember Priyanka Chopra and Nick Jonas's lavish wedding!! It was held at Umaid Bhavan Palace which also allows commoners like you and me because it is under the Taj Hotel Group. Built in 1943, this is a piece of royalty and heritage. In fact Umaid Bhavan has a collection of more than 300 clocks, from monocles to huge wall clocks.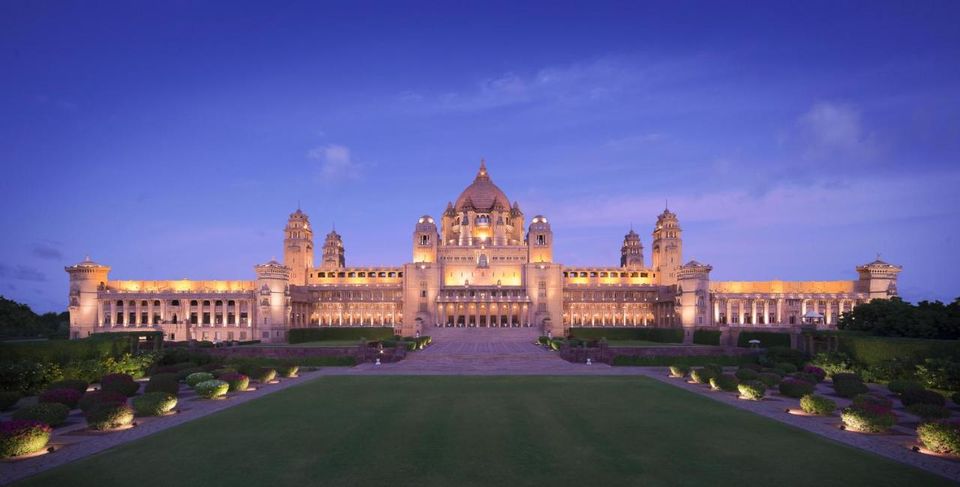 4. Cook A Traditional Rajasthani Meal At A 200 Year-Old Luxury Haveli
Mandawa Kothi, a 200-year old heritage property, located in the quaint town of Mandawa which is 190 kms away from the capital of Rajasthan. This cooking retreat not only offers to teach authentic Rajasthani cuisine that includes Gatte Ki Sabzi and the famous Laal Maas in the royal kitchen but also stay at the haveli.
Tripoto's Mindful Retreat offers stay at that heritage Kothi and quite a lot of activities are included with the stay.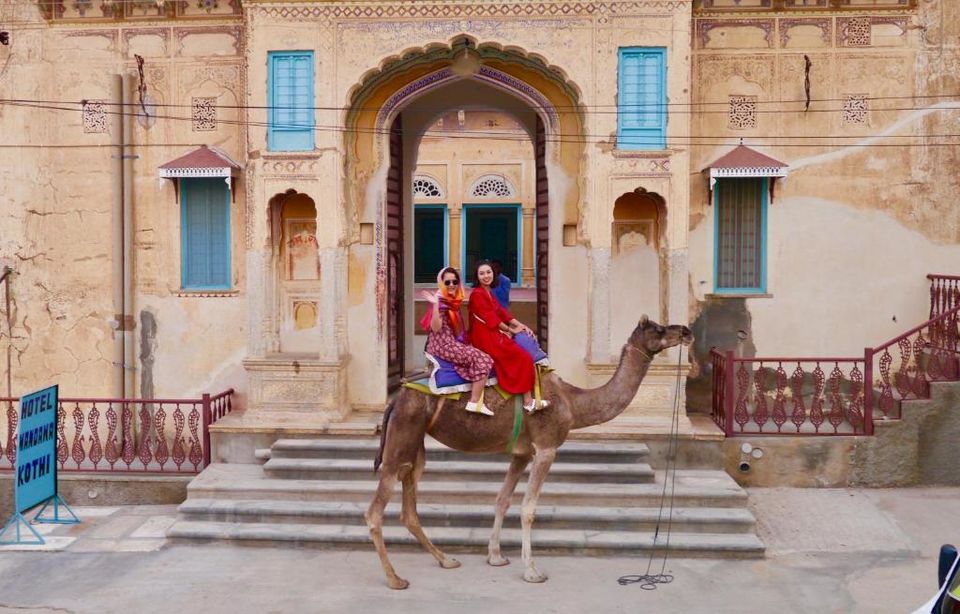 5. Watch A Cultural Show In Desert etc
You cannot NOT go for a desert safari and indulge in a cultural show in the middle of a desert when in Rajasthan. You can either take the camel ride or a jeep drive over the sand dunes and watch the sunset in the middle of Thar! Not only that, you get to enjoy a yummy traditional Rajasthani thali and an evening of cultural indulgence like different types of local dance forms.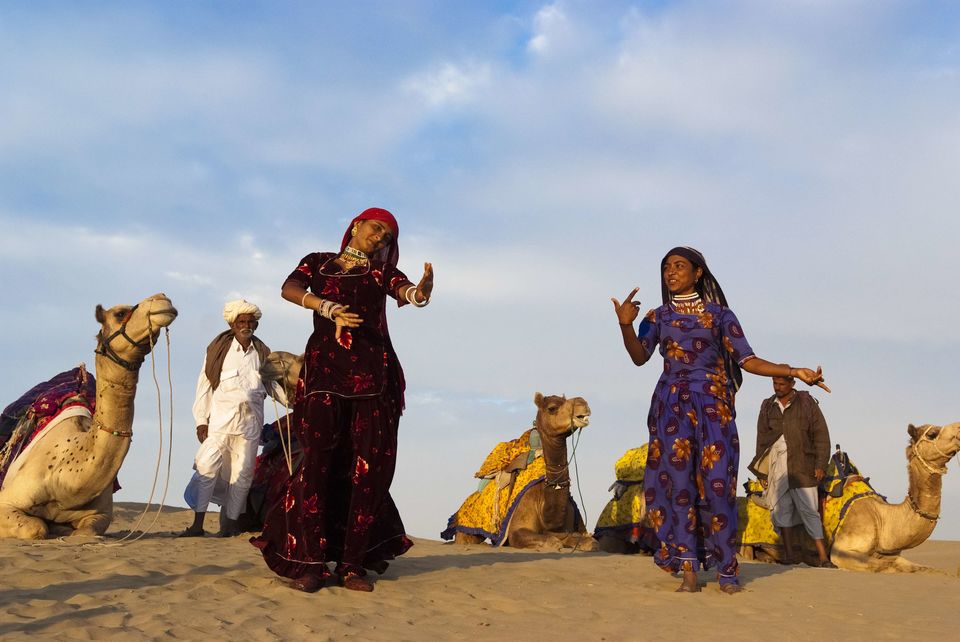 6. Attend Pushkar Fair
Pushkar ka Mela or Pushkar Fair is an annual multi-day event that happens every November where the "ships of the desert" are decked like a bride!! It is like a cultural fete where events and competitions are held that includes dances, tug of war, "matka phod", bridal competition and so on.
7. Stay At A "Living Fort"
Ever heard of "Sonar Kella"? The fort that is located in Jaisalmer and made famous by the screenwriter, essayist, calligrapher and author Satyajit Ray's "Sonar Kella" movie, this is the Golden Fort of Jaisalmer. The second oldest fort in Rajasthan, this is believed to be one of the few "living forts" in the world. So "rehna to banta hai"!!! There are some magnificent stays inside the fort that will make your stay remarkable. Since it's a living fort you get restaurants, art-shops and various other shops inside the fort and you would not need to leave the fort (the feels of the olden days!!).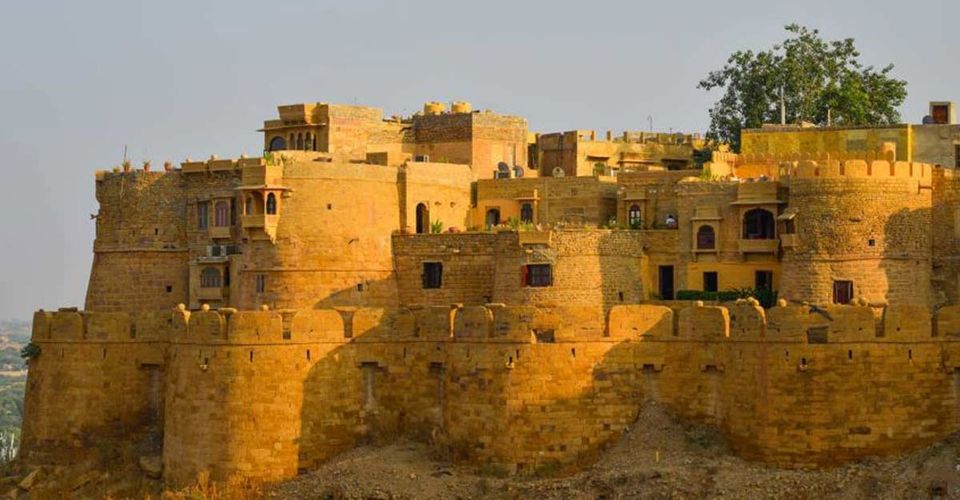 8. Hot Air Ballooning
I wouldn't have known about the hot air ballooning in Jaipur had I not watched Mismatched!! The activity is managed at various locations in Jaipur like the Amber/Amer Fort, Jal mahal, Shiv-Vilas.
Tariff: It keeps varying depending upon the agencies who offer the service. Costs between INR 7,000 to INR 14,000 per person.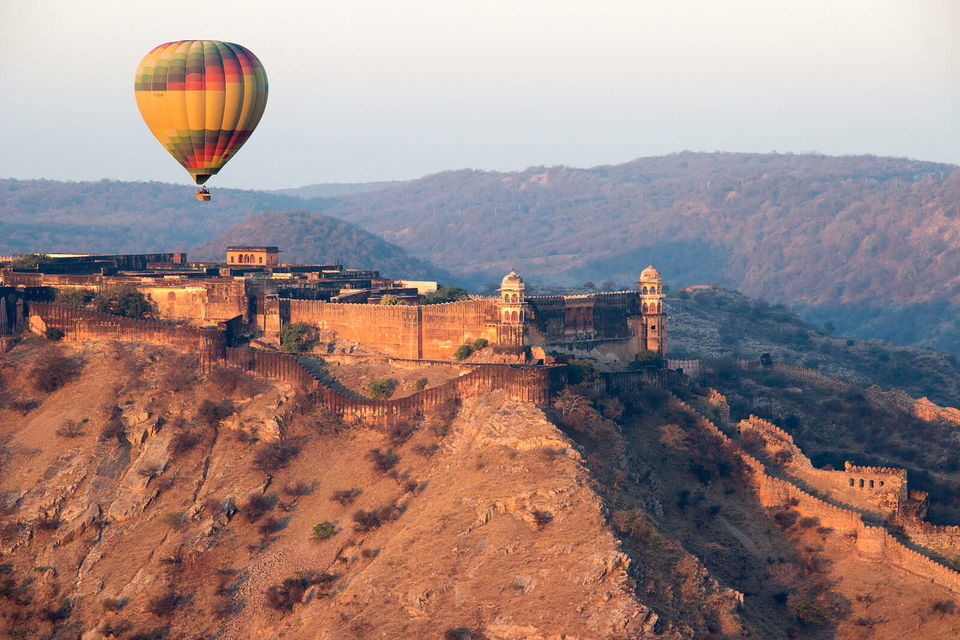 9. Spot Tigers At Ranthambore
Who hasn't heard of one of the biggest and most famous national parks in India - Ranthambore National Park. Close to Sawai Madhopur, that also happens to be the nearest city and known for the natural habitat of the majestic Royal Bengal tigers, this place attracts a lot of wildlife enthusiasts and tourists, not only to witness the various terrains of the desert state but most importantly to get a glimpse of the "Big Cat" in its natural habitat.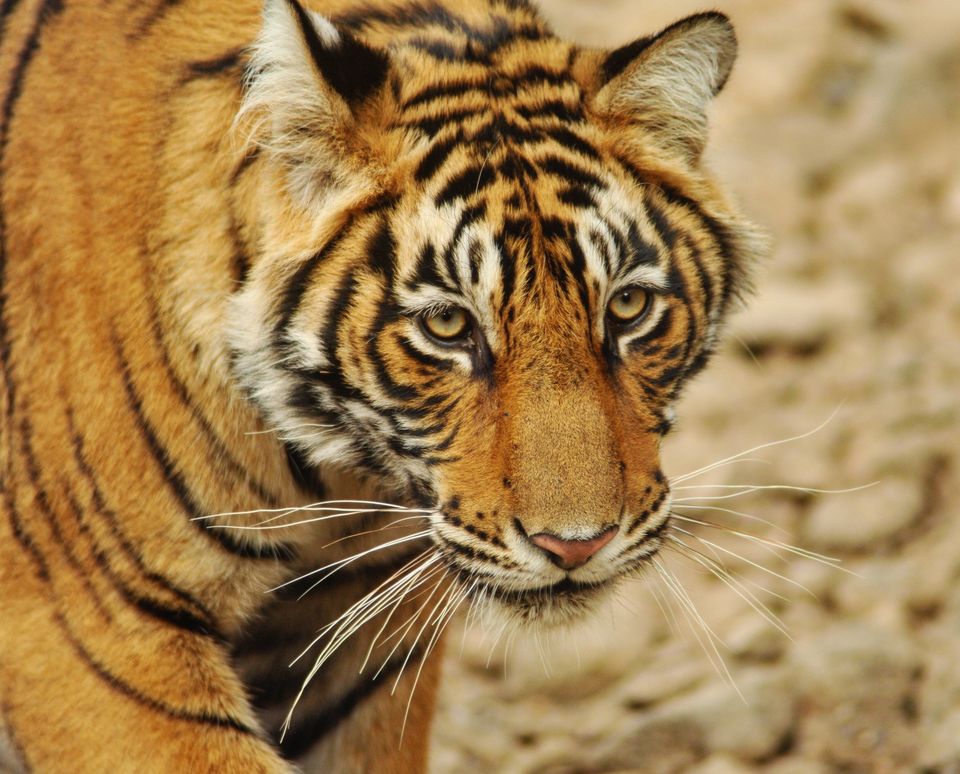 Every time you visit Rajasthan you get to see a different side. And each side is equally alluring so why not get a taste of each one. And that exactly what was my intention here.
So, are you ready to be spoilt with every iconic experience that Rajasthan has to offer?
Think we missed out on something? Tell us about it in the comments below. Or write about it here on Tripoto and earn Tripoto Credits!! And don't forget to be a part of the largest online community of travellers on Tripoto's Facebook page!