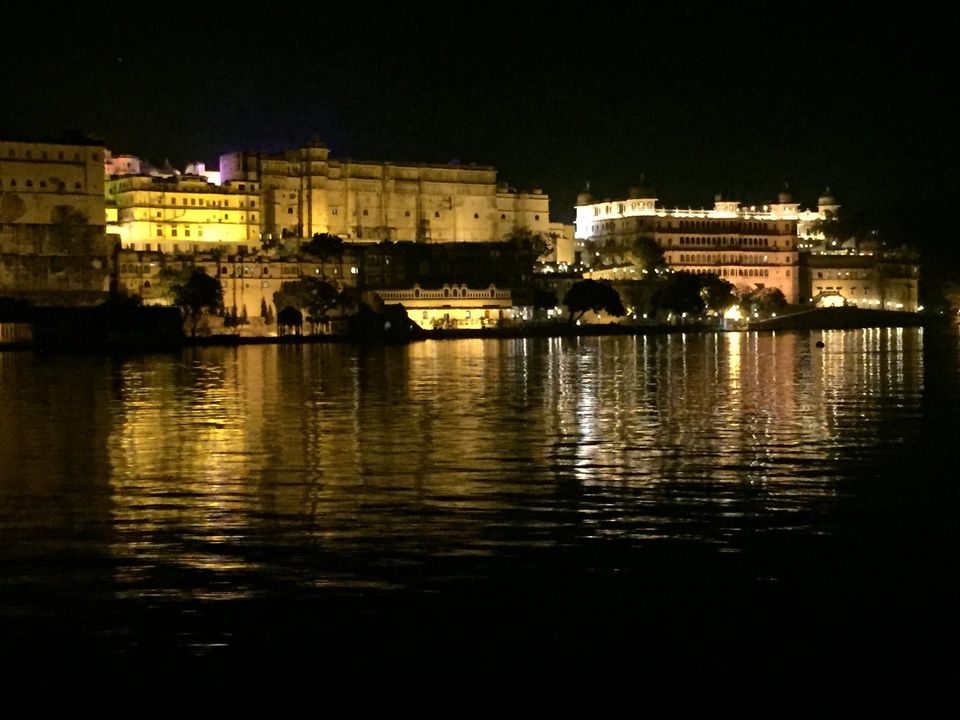 Udaipur is a beautiful city yet if you have just a day, then troll these sites for some hidden treasures and beautiful memories of Udaipur. This charming lake city offers breathtaking views and one can wander the small lanes for hours shopping and appreciating craftsmanship.
Start your day with a visit to the Eklinji temple in Siyol, a little outside the city but the route is beautiful with hills all around. The temple was built initially in 734 A.D. and is closely guarded for its beauty – no pictures allowed. A soothing positivity imbibes the temple. Try mirchi bada, if you can manage the chilli flavour.
From here you can head to the Udaipur City Palace- Home to the Royal Family, a Five Star Resort and a Museum open to the public; interestingly it's huge and divided in 3 parts. The museum showcases the history of the fort; and its beautiful interiors speak for its magnificence. You can view the city and lake Pichola from the jharokhas (small balconies) of the palace and then take a ride to the Vintage Cars museum. This is another gem, located along the City Palace road showcasing rarest vintage automobiles from across the world, in a perfect shape. The museum is owned and maintained by the Royal Family, and houses several Rolls Royce, Mercedes models, Buick, a pair of Cadillacs, a Ford A, a M.G. TC, a Morris Minor 100 (Traveller), and a Vauxhall 12 (Deluxe). Interestingly, the collection includes the 1934 Rolls-Royce Phantom, which was used in Octopussy, the 1983 James Bond movie.
An evening walk along the Fatehsagar Lake, is all you need now, to have some peaceful time in the lap of mountains. Snack on the local chaat options along and enjoy sunset with a boat ride.
Further, the evening deserves a shopping spree at the famous Hathipole Market. You can shop for Rajasthani embroidery clothes in the most modern outfits, hand embroidered bags and accessories, jewellery, and crafts. Not to forget the silver jewellery, Mojris, Jootis, and other leather products those are available there. You get many dinner options here.
After dinner we are ready for the best way to view Udaipur – a ride to Ambrai Ghat. It's a must visit spot for full view and perfect pictures of the City Palace. Located in the old city area, on the banks of lake Pichola, just across the fort and when you are there, you can gaze at the stars or the well lit fort in front - the view is just awe-aspiring. If you may like, there is Ambrai restaurant for spending quality time, one where you can have a sip and a bite with Udaipur's most enchanting view.