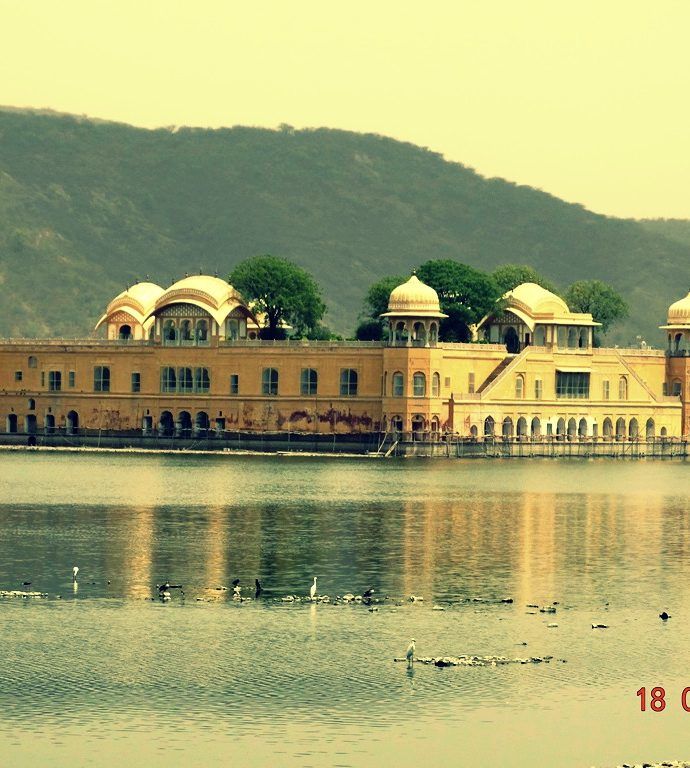 Amidst all the chaos that I encountered in Jaipur City on my recent trip in June 2016, Jal Mahal & the area around is quite the opposite. Normally I travel solo but may be the stars seemed to be favouring me that day, when I was casually browsing MakeMyTrip website and all of a sudden, a great super-duper awesome deal popped up on my computer screen. I couldn't believe the deal that said "Return Airfare Economy Class + 2 Nights' Hotel Stay in Jaipur @ just INR 8,500/- per person :)  I mean, it was just WOW! for me. Needless to say, I went for it. These days, it is worth paying close attention on travel portals. They are competing fiercely with eachother, trying to out-do and in the end, the customer is winning too !
So, we were at Jaipur in June 2016. We had assumed that June would be the beginning of the monsoon season but the rain gods didn't do us any favour till then and the heat was actually too much to handle. A couple of days prior to my flight, I had researched about some of the best places to visit in Jaipur and Jal Mahal figured in each of the lists I referred to.
So What's Jal Mahal All About ?
Jal Mahal quite simply means Water Palace, located in the middle of Maan Sagar Lake in Jaipur, the capital city of Rajasthan State. It lies about 3-4 Kms from the city centre on the Jaipur Amer Road.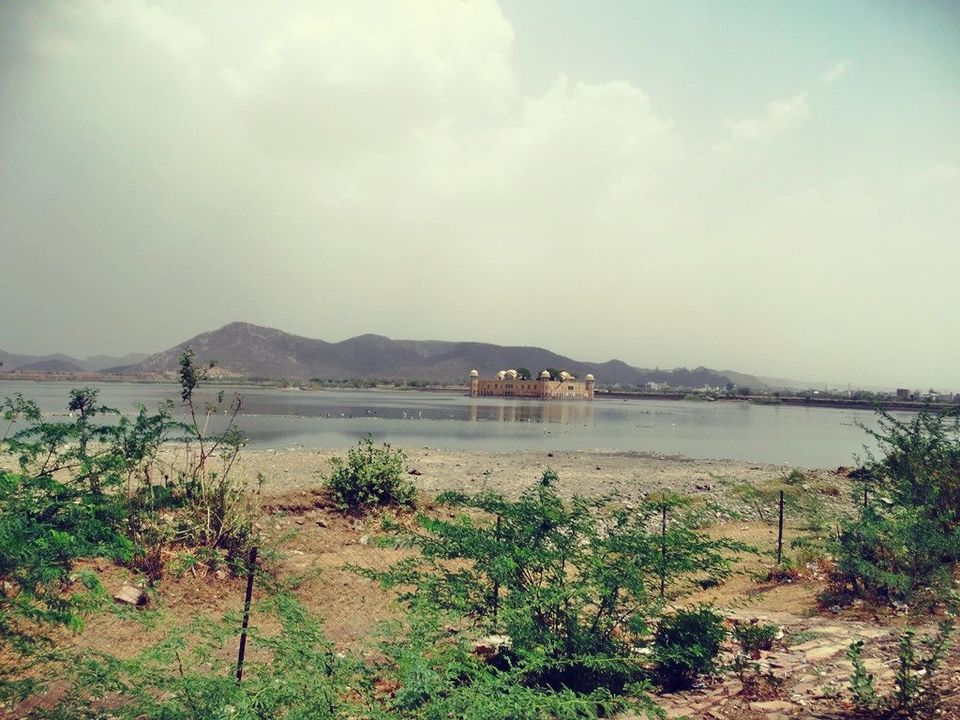 Jal Mahal Structure & History
Jal Mahal was constructed in a very similar manner to the typical Rajput and Mughal architectural styles and dates back to AD 1770s.
The symmetrical style of construction is something I have noticed across the monuments I have so far in Jaipur, including another popular tourist spot City Palace.
Jal Mahal got it's construction done under Sawai Jai Singh II, who apparently wanted to use this structure as a lodging place for himself and his entourage when they visit here for hunting.
The lakes had dried up and hence, when this was built, it appeared as a normal construction. What you see in the picture is only two storey building but it is not ! The rest 3 floors are underground, as the lake you see isn't dried up. It's been very long that the lake hasn't dried up, which means atleast 3 floors must be underwater for so long. How come the water doesn't seep in ?
Over 300 years old, Jal Mahal must be extremely romantic place as well – considering the serenity around the lake and the red limestone pieces getting reflected in the calm waters.
I could also see quite a few birds swimming in the lake. My cab driver told me that there are migratory birds that come here and it's all very nice to see in late evenings. I visited at around 4'O Clock, which was still very hot and could not capture the very atmosphere I wanted to.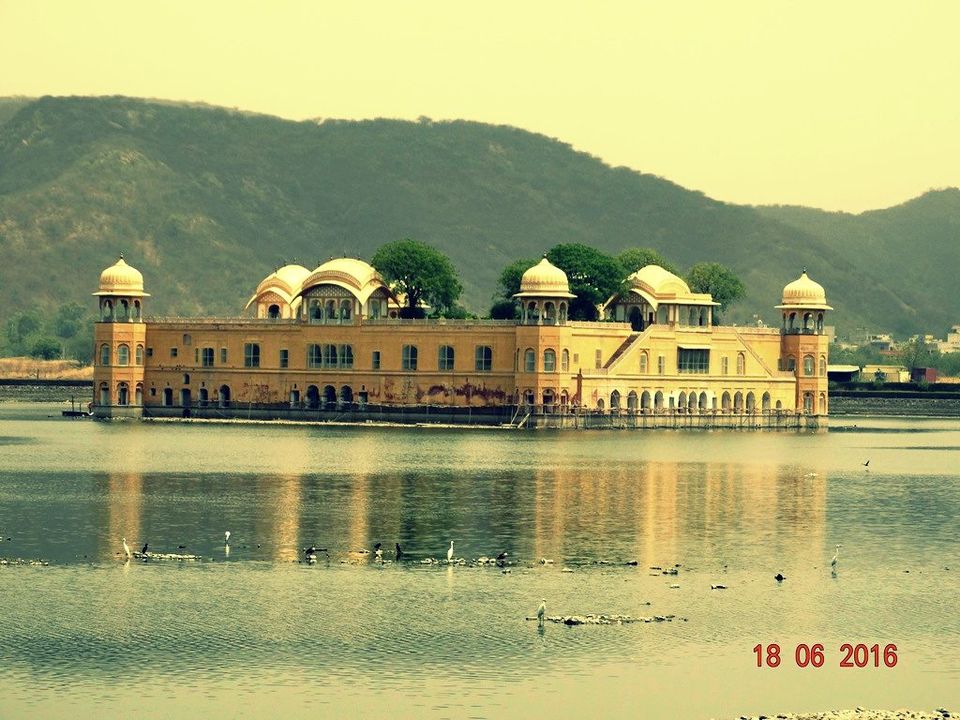 How To Reach Jal Mahal ?
Jal Mahal is located in the middle of Maan Sagar Lake in Jaipur, the capital city of Rajasthan State.
It lies about 3-4 Kms from the city centre on the Jaipur Amer Road and should take you not more than 15-20 minutes by cab.
Cabs or Auto Rickshaw should take about INR 100-150/- one way ride for 1-3 people.
The positive side is that since it has to be viewed from the road & nobody is allowed to enter the waters, there is no restriction on timings. You can come anytime to watch this. And there are no entry charges as well ;) WOW !
Points To Note
It is not allowed to enter inside the Jal Mahal, it has been banned. Although the interior is said to be exquisite, there is some case filed and being tried upon. Hence, the Government has declared this place to be protected. The feature is a little old but may be read for information.
There is nothing much to do here, except to see this marvel from a distance and take some pictures.
I also could not find boat rides, which were allowed some years back.
You may find some seating space and also some street vendors selling tea & refreshments etc, for enjoying your late evenings. Many restaurants are within the range of 2 kms from here.
Unlike the traffic chaos and the high noise within the city, this is a very quiet place and this stark difference of situation is easily observed.
Majority of tourists and travelers try to combine their trip to Amer Fort with Jal Mahal, as the latter is on the way. 20 minutes halt while returning from Amer Fort is usually the unwritten rule followed by cab drivers.