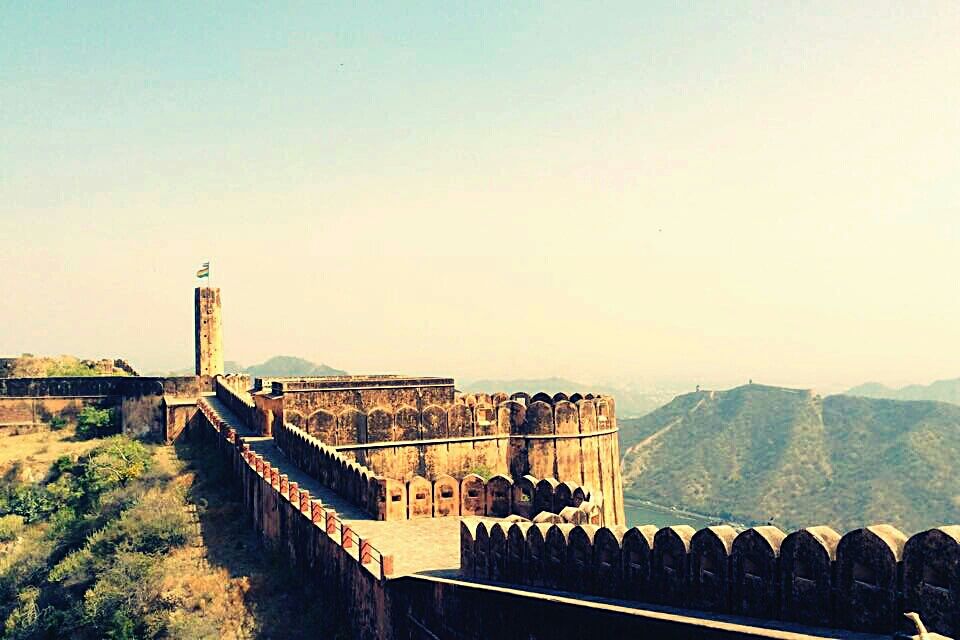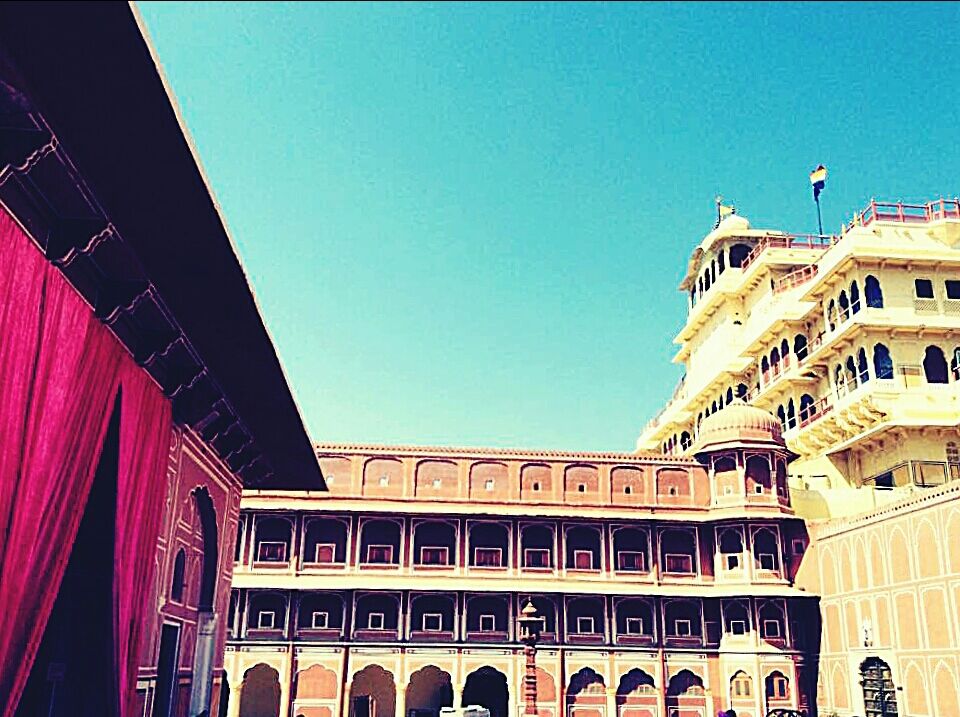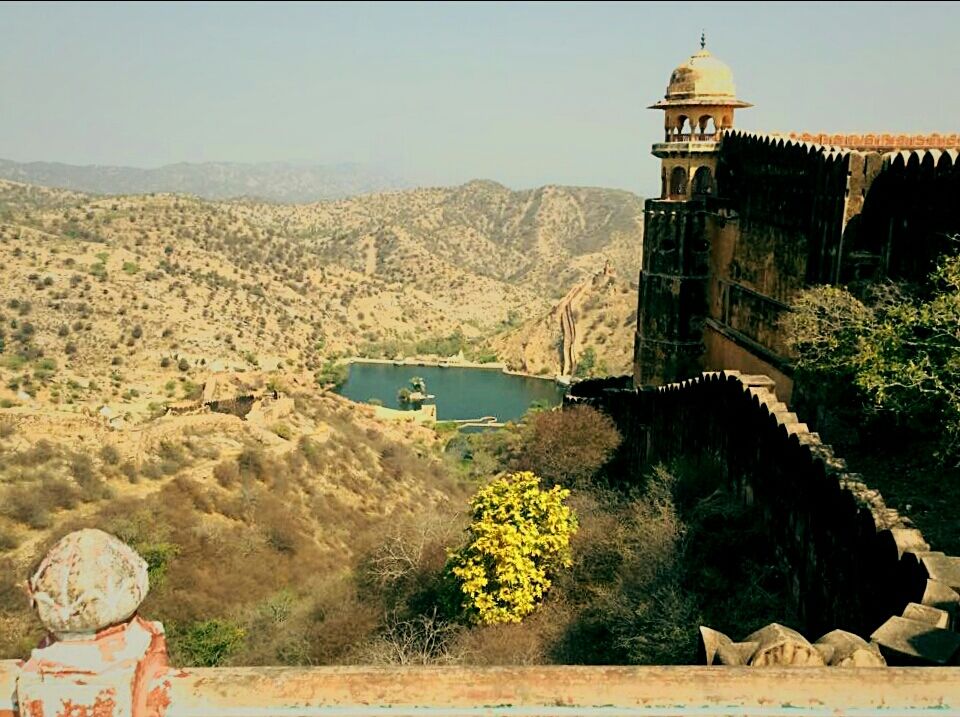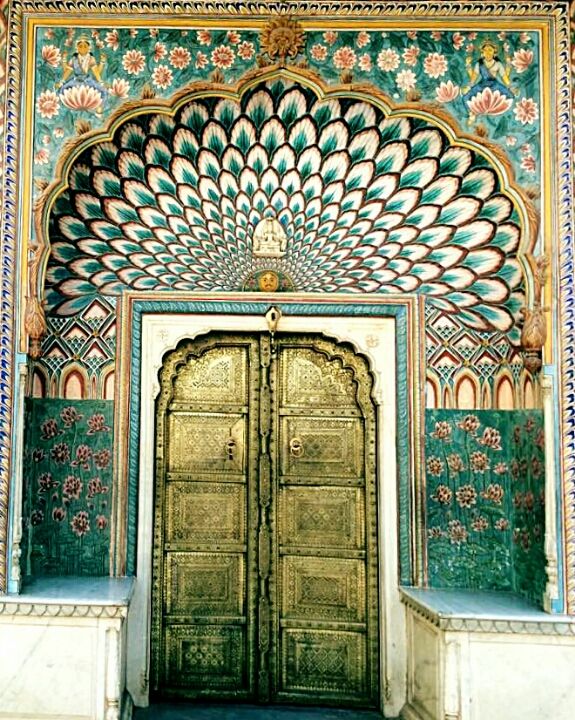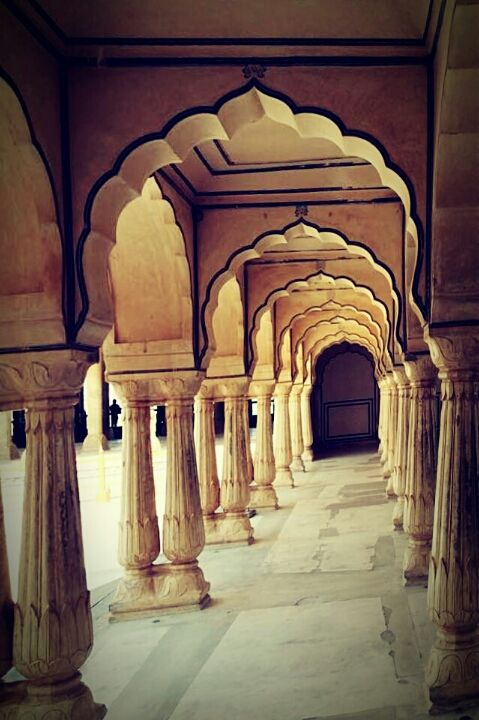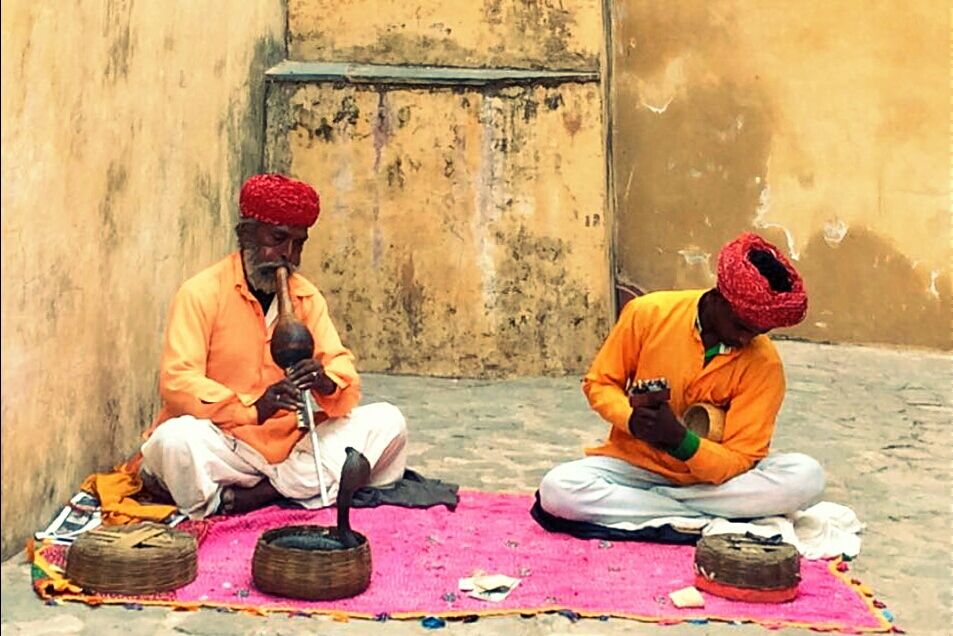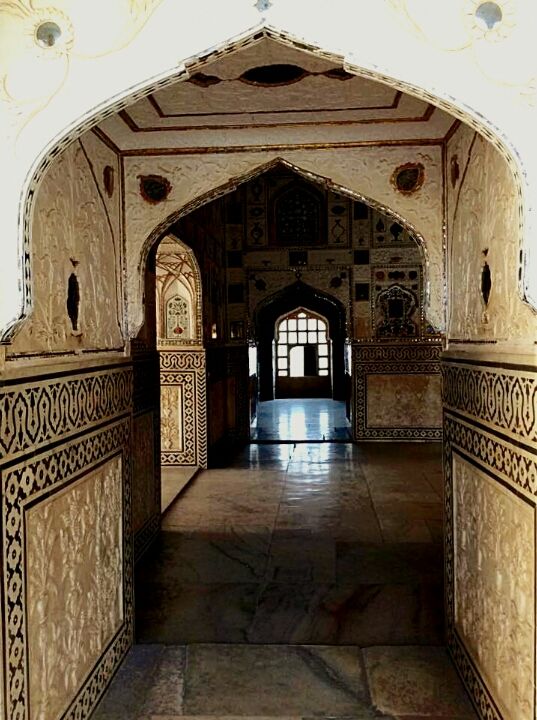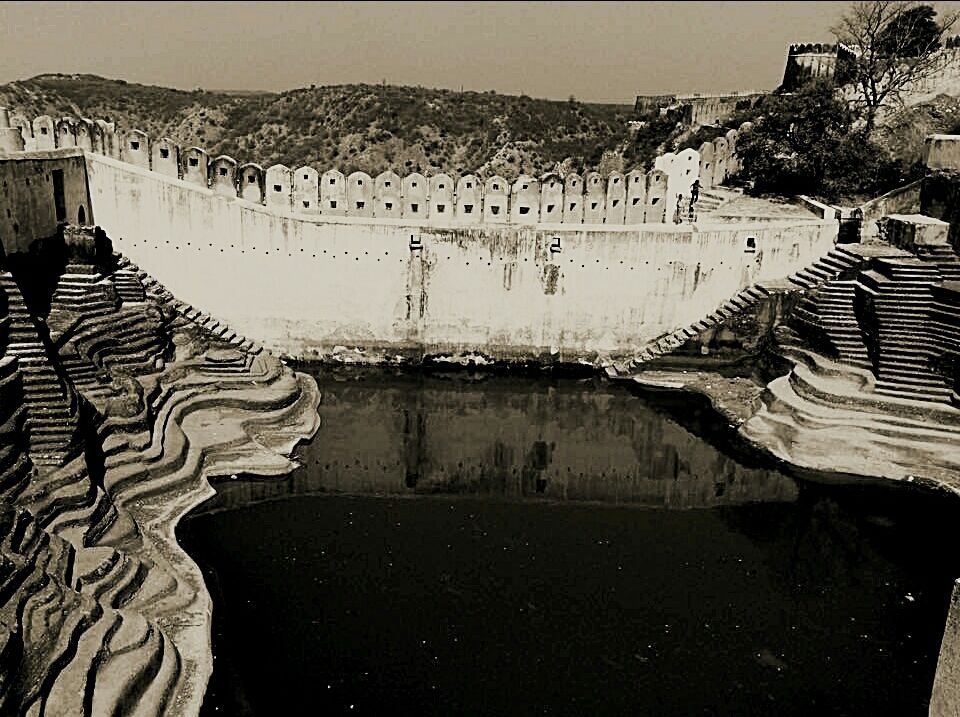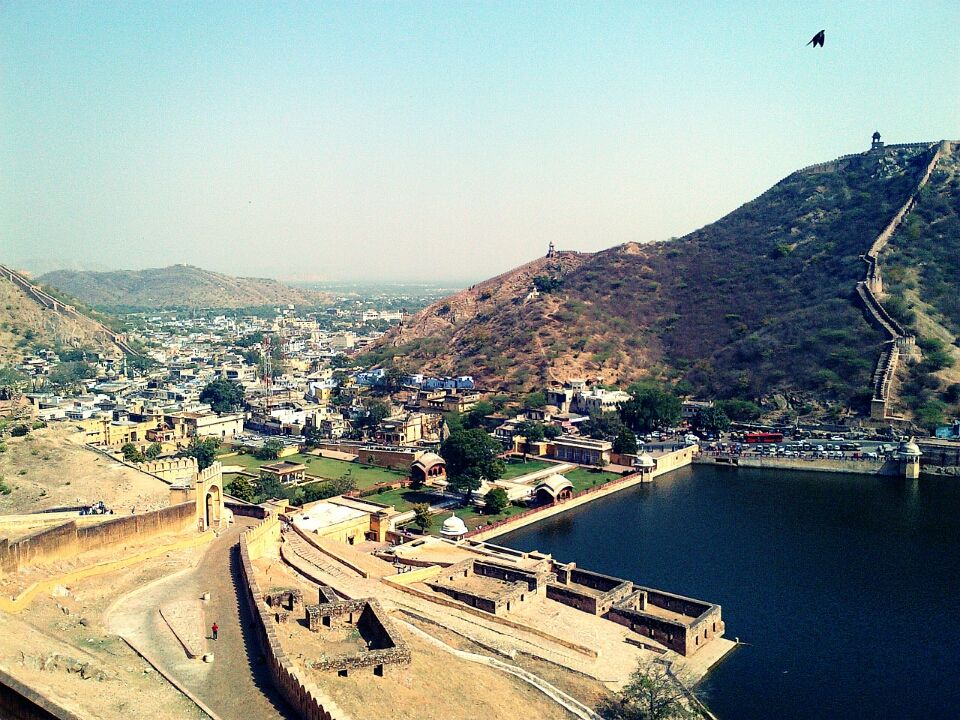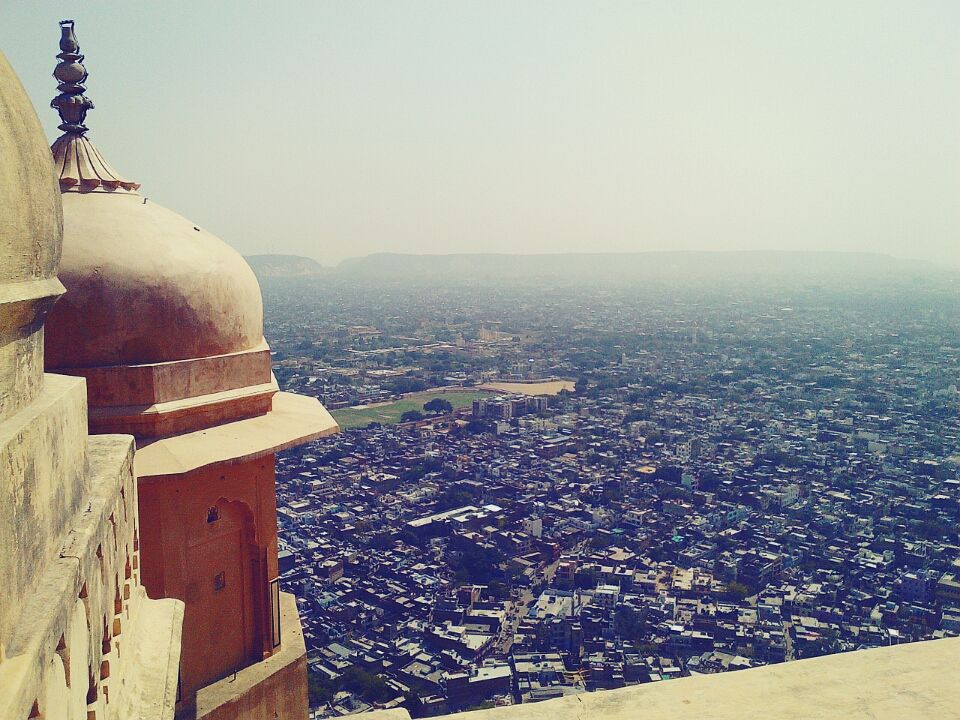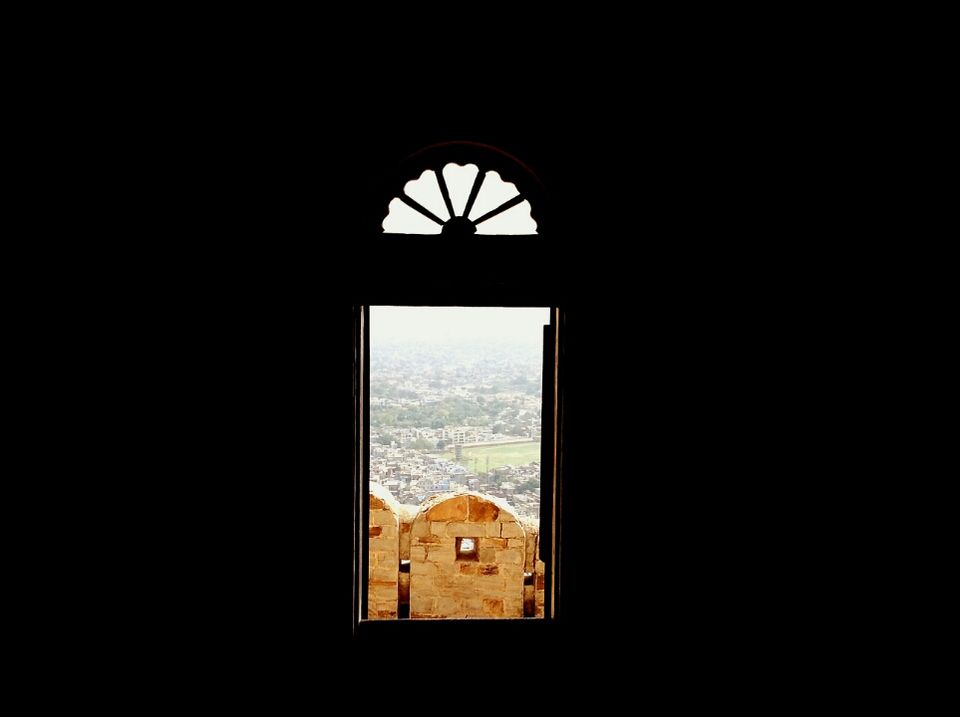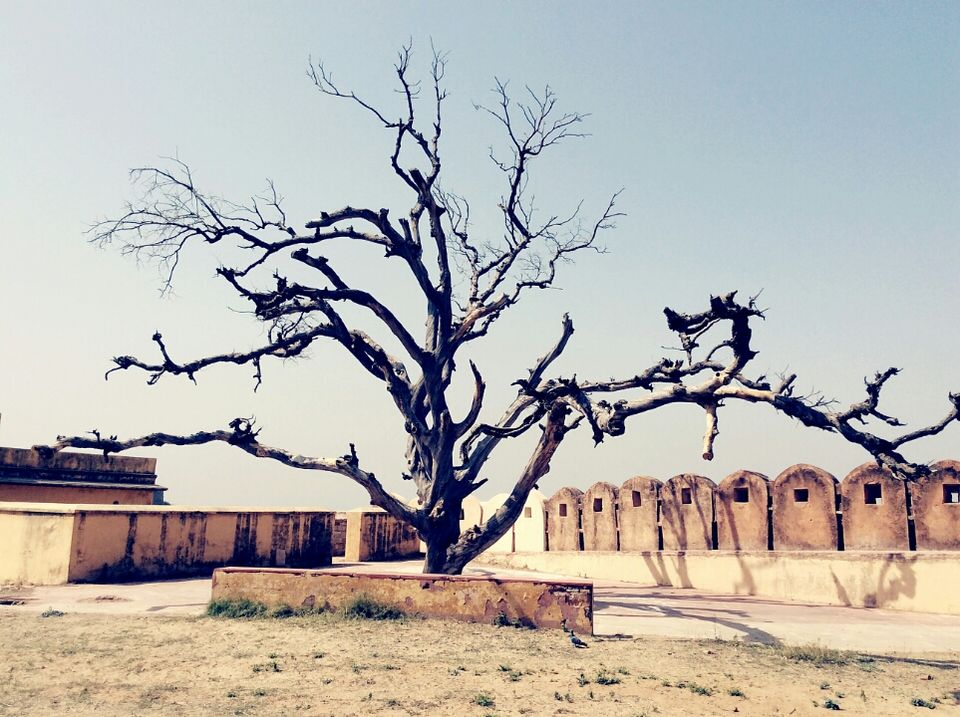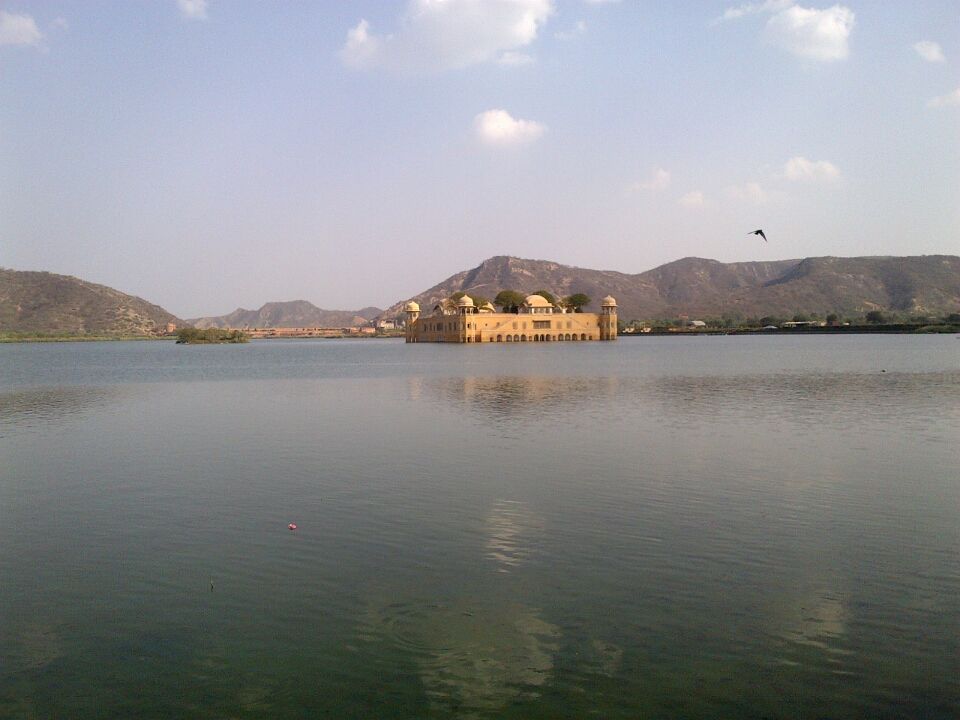 Jaipur attracts a lot of visitors anytime of the year – Indian or foreigners. When you think of Jaipur you can picture royalty and colors (picture ladies with colorful dupattas) and mouth watering food! 
Well it had been on my wishlist for quite sometime until I decided to act on it. I was intrigued as to why this city charms all those who visit it! So off we went, hired a taxi in Jaipur and started exploring. First day we just decided to cover the various forts the city has to offer.
Our very first stop was the Jaigarh Fort. Now this place holds a great appeal to the military lovers. It has the largest cannon on wheel at display.After spending quality time there we moved ahead to Nahargarh Fort.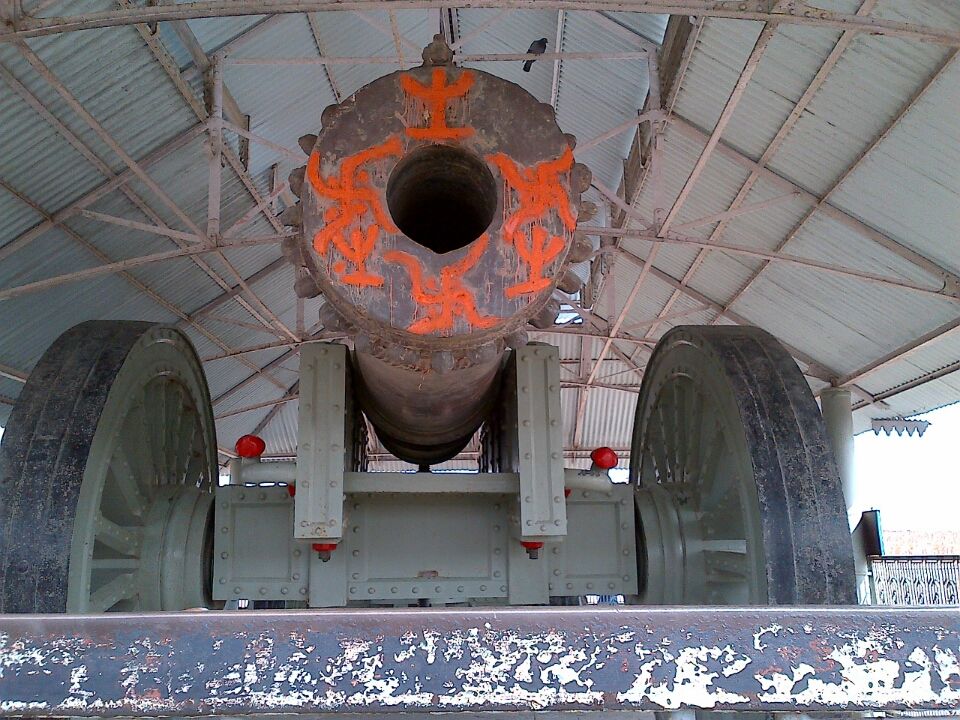 Nahargarh Fort, also known as Tiger Fort, is perched high on the Aravali Hills overlooking Jaipur city. As you take a step inside the fort you can't help but notice an old tree standing there. It makes you wonder how many generations it has been. Alas! If only it could speak.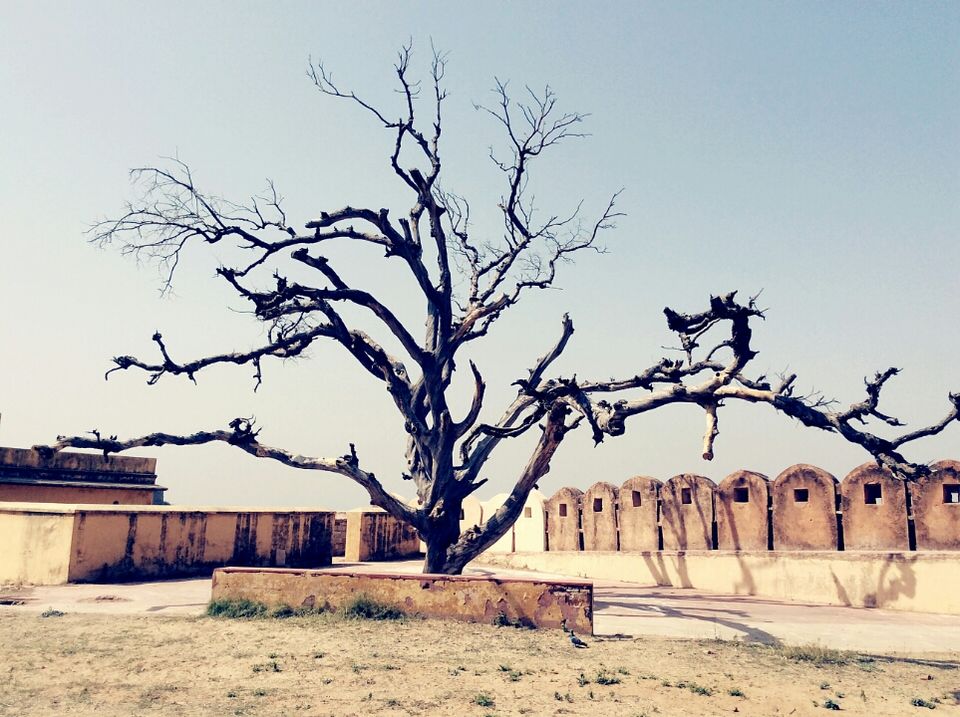 Nahargarh fort offers some really spectacular view of the city. One more thing to see there is something called as 'Baoli'. These are Wells or ponds on which water can be reached by descending down few steps.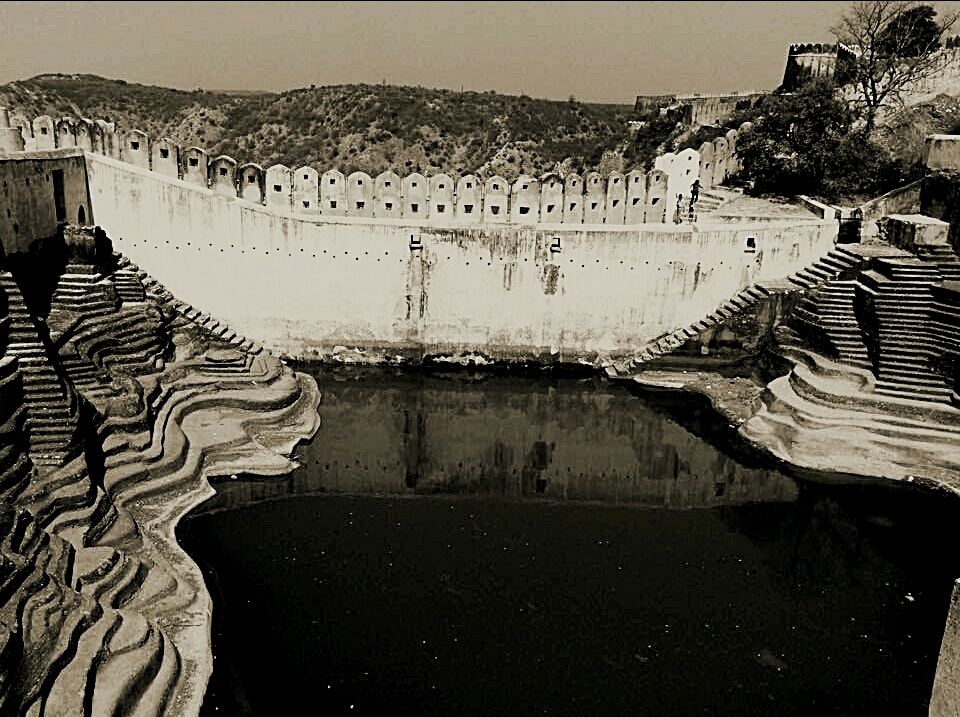 The next stop was
Amer fort
. 
Amer Fort is set on a hill top overlooking Maota Lake. It was the original home of Rajput royalty. It contains number of breathtaking palaces, halls, gardens, and temples. Inside, the elaborate mirror work adds to the grandeur.(Sheesh Mahal).Here we also saw a show by the snake charmer.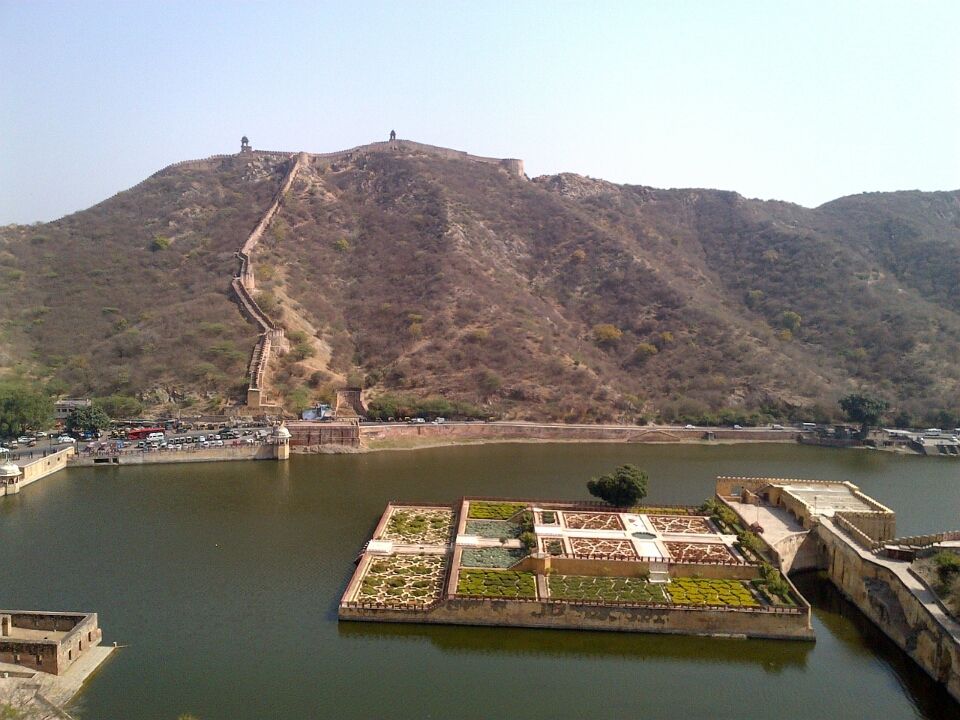 Last stop for the day was Jal Mahal.It is as the name suggests -right in the middle of water!But unfortunately now visitors are not allowed to visit the Mahal. So all you can do is click some pictures and admire it's beauty.
Second day we had kept for city palace as well as jantar mantar as both are walking distance from each other.City palace is the royal home of the maharaja.I
nside the City Palace complex is a museum, art gallery, and interesting displays of royal costumes and old weapons.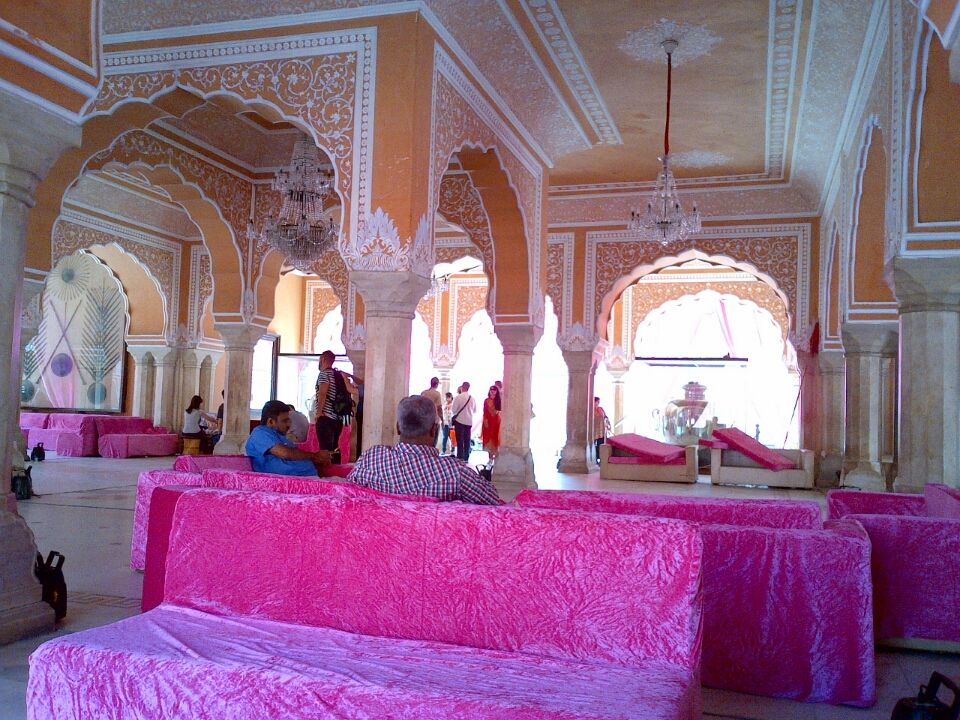 After finishing the round of city palace we walked down to Jantar Mantar.Each structure at the intriguing Jantar Mantar observatory has a specialized astronomical function.
Day three was kept for the markets and shopping The markets have a lot to offer especially in traditional stuff.Ladies you can spend your whole day here!The variety ranges from bangles to gems to crafts to traditional suits and sarees and footwear and jewellery.Phew!I visited two markets here-Bapu bazaar and Johri Bazaar
And do have local cuisine while there  (heard chokhi dhani is the place to experience the real rajasthani feel and to have the authentic food)
At the end of the trip I was not left disappointed by this city which has a lot to offer in terms of culture and variety.
P.S You can cover the forts in one day or two days depending on how much time you want to spend. We covered it in one day because of the time crunch.