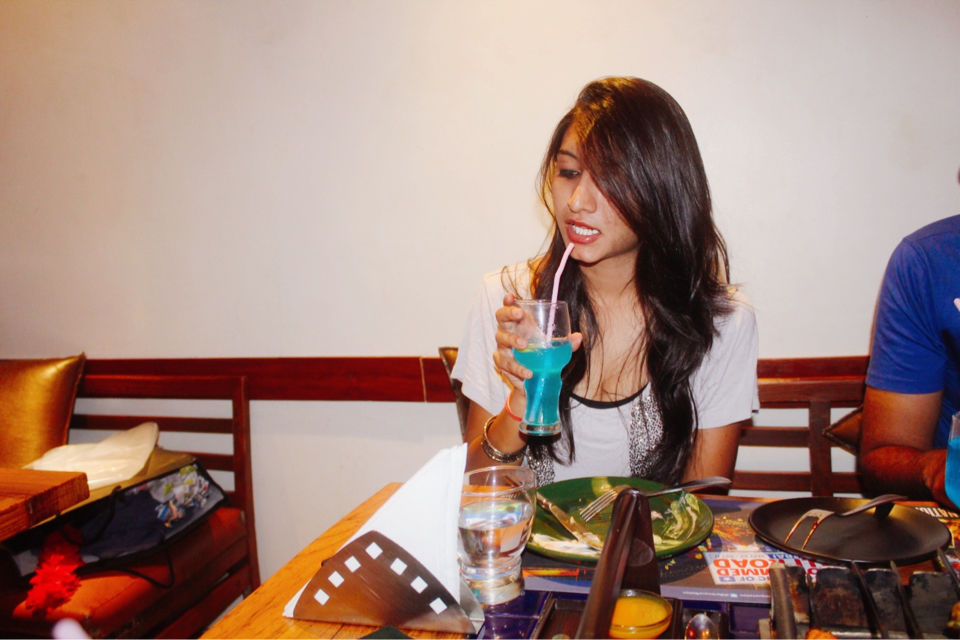 DO NEW PLACES CONFUSES YOU? Do you feel like exploring the place in and out but end up giving up, because of the sheer enormity of this unknown part of the world? Do not freak out for here is the list of places serving the inexpensive authentic Jaipur delicacies.
Jaipur is both historically fascinating and aesthetically striking. It is the heart of Rajasthan, one of India's most flamboyant states. Between rugged hills and besieged walls is a city bursting with colourful streets, chaotic bazaars and touristy buzz. In the midst of this mayhem, Jaipur's fairy-tale grandeur is calm evoking.

1)ITS A SIN TO LEAVE WITHOUT HAVING CREAMY LASSI AT LASSIWALA.

If you thought lassi is only a Punjab thing, you really need to visit Lassiwala on MI Road in Jaipur. Served in earthen glasses topped with a thick layer of malai, the sweet (meethi) and sour (namkeen) lassi here will instantly rejuvenate you with its freshness. To enjoy these thick, buttery and revitalising coolers, make sure to visit early as the shop often runs out on lassi after 4pm in the evening. The Lassiwala has been here since 1944 and this legendary lassi shop now is a must-visit for all those visiting Jaipur. The lassivala is located at Ashok Nagar, MI road that serves you the best lassi in Jaipur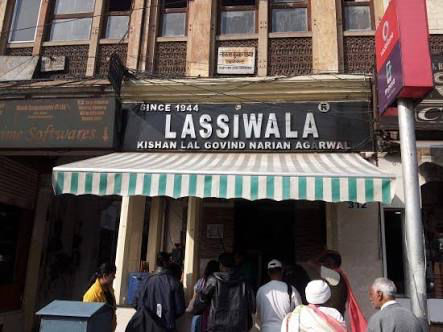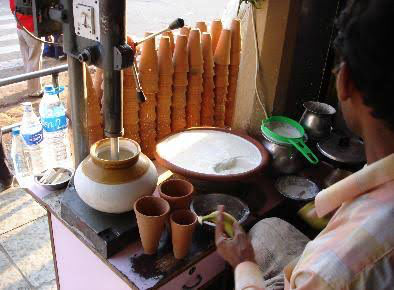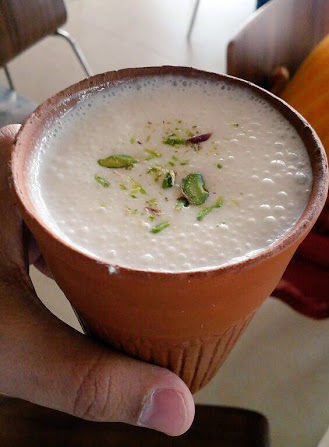 2)FAALUDA KULFI AT BAAPU BAJAR
What could be better option than a plate of delicious matka kulfi on a sultry summer day in Jaipur? To taste the best kulfi faluda in Jaipur,visit the shop number 28 on Link road at Bapu Bazaar. The taste of these kulfis will take you down the memory lane reminding you of your joyous childhood. The shop has an ideal location for classic street food experience , in the middle of all crazy noise and chaos. So, do take some time out and visit here to sample their creamy kulfis, which are considered best in the city.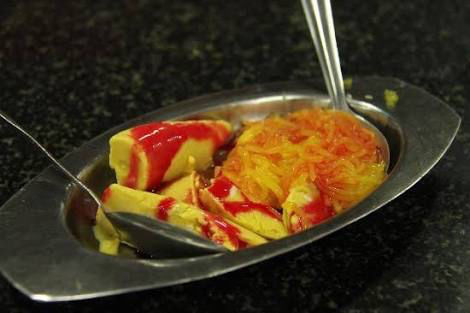 3)CHICKEN TIKKA AT SETHI'S
Sethi Bar-Be-Que is located at 220, Street No.1 , Near Sidhwashar Mandir, Raja Park, Jaipur.They will serve you finger licking good Chicken Tikka.Dhaba Chicken is certainly the best option out of the menu, it is delicious and full of spices.It is a real dhaba taste. Sethi Bar-Be-Que is a nice option to visit seldom with friends.
PS:- Paneer tikka at raja park is another best option for vegetarians.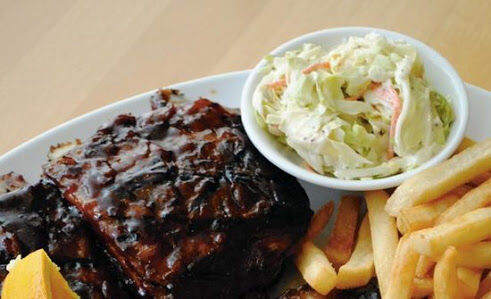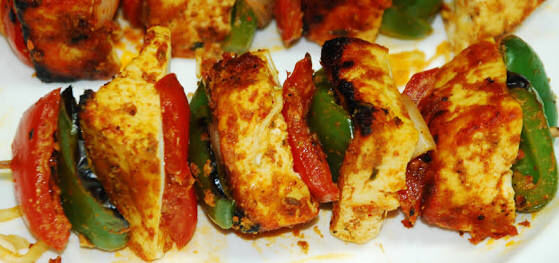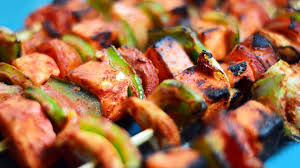 4)NOTHING LIKE KULFIS IN SUMMERS!
Head towards Pandit Kulfi, Bhagwan Das Road
Here history is served sumptuously garnished with saffron. For kulfi, visit to "Pandit kulfi bhandar" at Bhagwan Das Road, Right next to Gopal Ji.Try their Pista, anjeer, cream/rabri, mango and paan kulfis.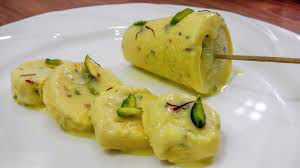 5)VARIOUS EGG DISHES AT SANJAY OMELETTE, RAJA PARK
People often question what's such a big deal in making omelettes? To get your answer, you need to visit Sanjay Omelette in Bapu Nagar, which serves more than 20 varieties of omelettes. The place is owned by Sanjay Sharma, who was also a participant of the famous show called the Masterchef India. He has been running this place for more than two decades now and people from all across the city visit here to enjoy the wide range of omelettes. Two of the most popular dishes here are the egg pizza and masala omelette, which are simply delicious. So, Sanjay Omelette should definitely be in your list of street food joints to eat at while in Jaipur.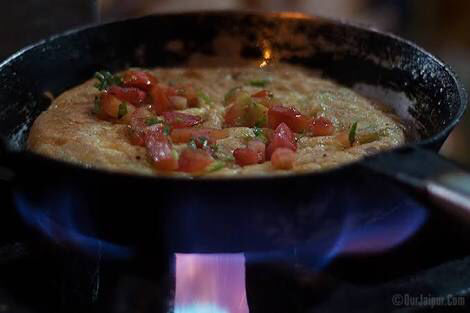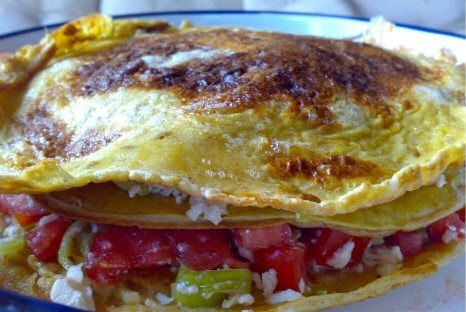 6) PANDIT PAAV-BHAJI OPPOSITE BIRLA MANDIR
Server the best PavBhaji in the Jaipur..Here a Lot of Pav Bhaji stalls claim to be the original Pandit pav Bhaji stall, but who cares when all of them are serving some extremely mouth watering Pav Bhaji at minimal cost.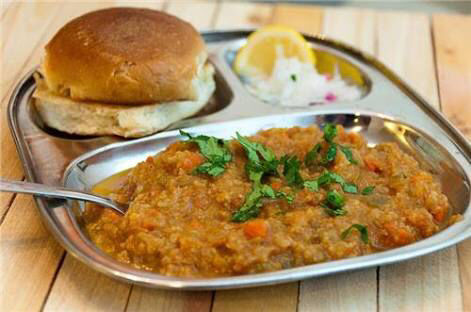 7)PATTIES and COLD COFFEE at GVD, Malviya Nagar and Statue circle.
"The favorite place for college going" GVD or Gyan Vihar Dairy or Soni's Cafe is located atShopping center, Malviya Nagar, Near World Trade ParkGVD serves best masala Patties, Cold Coffee with ice cream and choco chips and Chocolate shakeYou must not forget to visit this place if you are a coffee lover.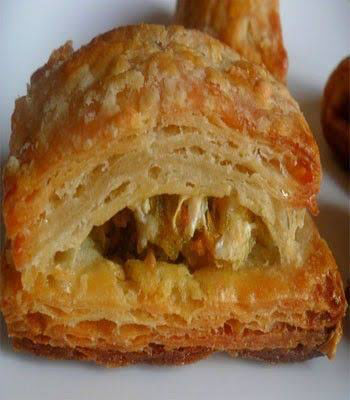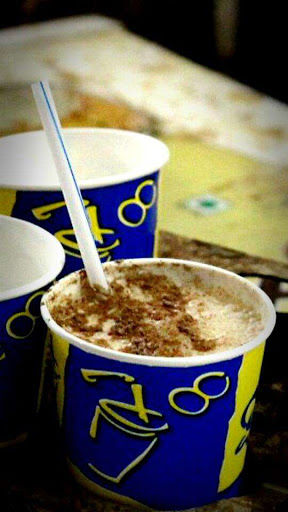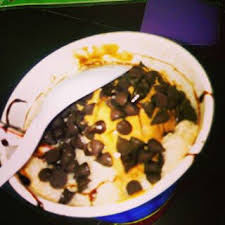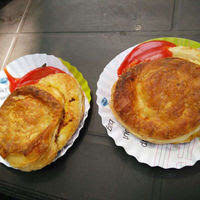 8)Pyaaz Kachori at Rawat Mishthan Bhandar
Pyaaz Pakodi needs no introduction to people in Jaipur. It is a cirspy crust filled with a lightly caramalised and sesoned onion filling. A must visit if you're in Jaipur, Rawat Mishthan Bhandar is the most famous and the best in all of Jaipur for its Pyaaz Kachodi.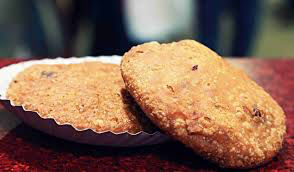 9)GOLGAPPAS AT CHAWLA'S AND NAND'S ON FASHION STREET.

 For all the golgappa (pani patashi) fanatics, Hotel Chawla and Nand on Fashion Street, Raja park anan absolute heaven. Dipped in spicy, sweet and tangy chutneys, these custom-made wonders served here are quite famous in the city. Both these competitor stalls stand opposite to each other and lure customers with their mouthwatering golgappas. Here you can choose from various chutneys or dips suiting your palate. So, when on a street food tour of the city, do try the golgappas at both the places and decide yourself which one's the best!