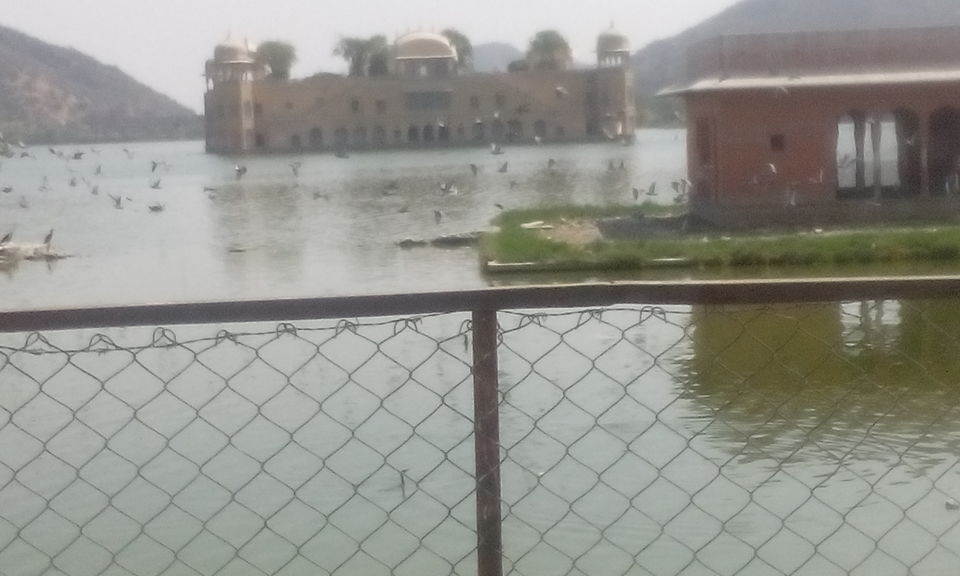 A trip , wished for so long. My friend and I wanted to visit Rajasthan, but no specific place was decided. Initially, we were planning to go for zip lining by Flying fox in Neemrana, but gradually the plan ended to Jaipur. We decided Holi holidays of 2018 to be dedicated to our trip. We booked the tickets in Tatkal for Mandor Express, since dates were decided at last time, that also before major holiday. Cost of ticket was Rs 1400 per person, but you can book it for around Rs 600 before 10-15 days. So we boarded the train on 1 march in evening after our office hours at 9:15 pm from Old Delhi railway station. We reached at around 3:00 am, next morning. Since it was a night journey, it is safe in train, rather than bus.
After reaching Jaipur railway station, we looked for hotels just outside the station, and our search ended on Treebo Raya Inn, which is on left to the station gate. It was a nice hotel, with room service and other amenities in perfect shape. Basically, I love treebo. 
We left the hotel after having breakfast and booking it again, at around 9:30 pm. Then we took a e-rickshaw to Hawa mahal at 40 Rs total. But, when we reached there, we found it closed due to holi. We were not aware of this fact, that on holi, all major tourist places remains closed. A festival called "Dhulandi Festival" is also celebrated in Jaipur. So next time, when you visit, do not forget to visit on Holi and enjoy it with locals as well as foreigners. Jaipur looks so beautiful on holi. That day, we could visit only 'Jal Mahal' which is basically situated in lake, that you can view from roadside. Entry is not allowed. The amazing thing about Jal Mahal is that its four storey are submerged in water, which are visible only when lake is dry.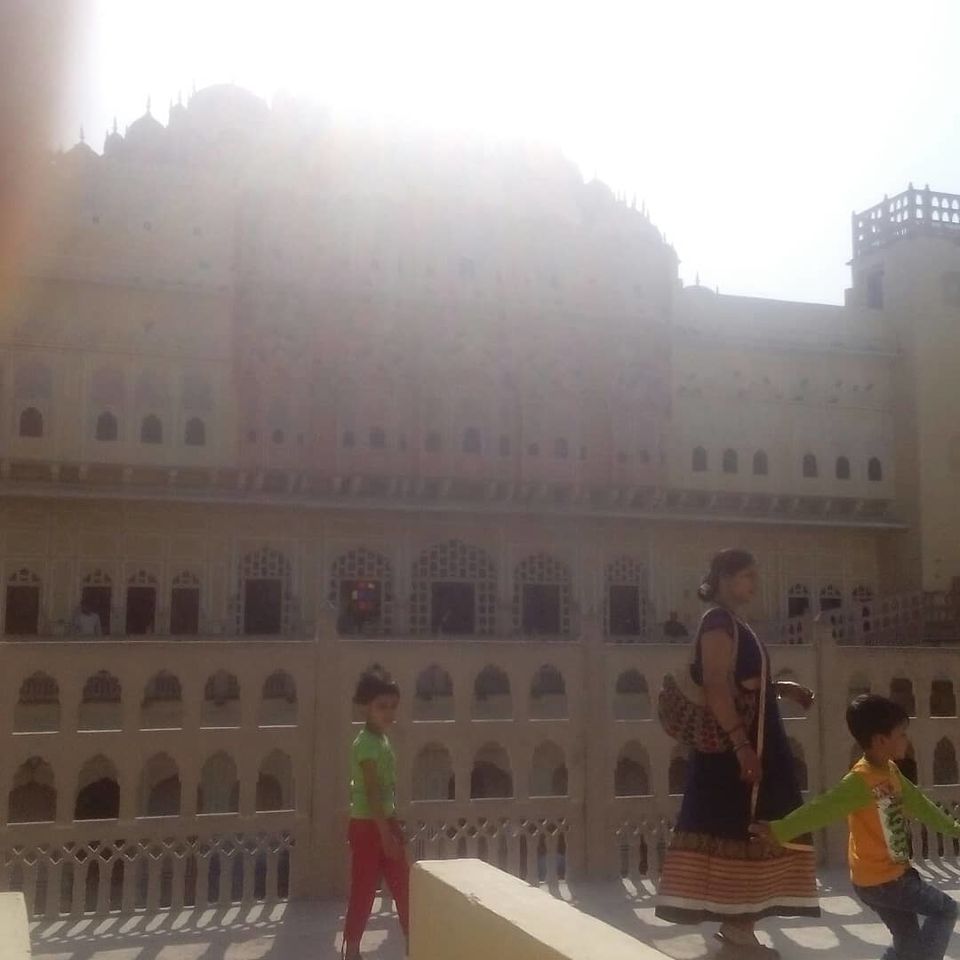 We got up early in morning and left after having breakfast. Then we went to see Hawa Mahal. You can hire e-rickshaw since you can enjoy culture and roads of jaipur and get to see a complete view of Rajasthani culture. The ticket at Hawa Mahal is around 50 rs. The view of Hawa Mahal from the market road gives it a look of throne of Lord Krishna. The architecture of Hawa Mahal is so mesmerising , those small windows, that were made to cool the mahal premises. Unfortunately, you can't see King's private room and kitchen, since they are locked by authorities. It takes 1-2 hrs at Hawa mahal. After that you can engage in Shopping outside Hawa mahal.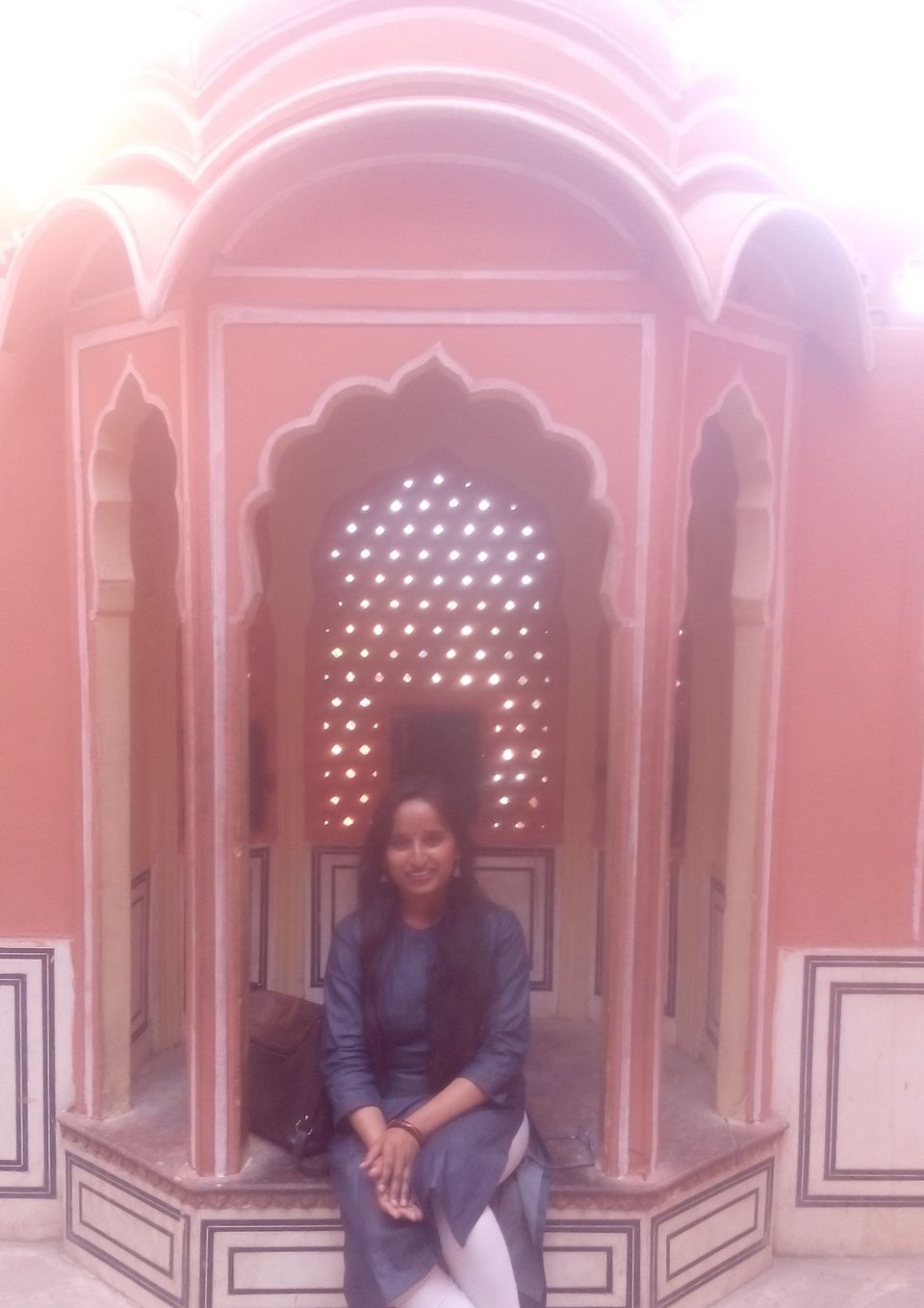 We returned to our hotel and checked out to check in at Oyo Heritage Inn. After check in, we again left for Amer palace. The e-rickshaw took 200 rs for 2 person.
Amer fort is situated on Hilly area.The scenic view even before u reach it, is so beautiful, you can't move your eyes from it. The boundary of fort, is so strategically built, the location of fort, everything takes you back to 16th century. The e-rickshaw or whatever your mode of transport is, it leaves you on main road. After that, it is a walk to the fort situated on the hill.
It feels adventurous, and exciting at the same time. You can also hire an elephant ride for Rs 1100 for 2 person but that has some time constraint on availability. On the way to fort, there are some, craftsmen selling their items like small umbrellas, wallets, purses, sidebags, which you can buy at cheap rates. Don't forget to admire and enjoy the art of the man who is playing some modern tunes as well as old ones on musical instrument, in a very playful mood. Now comes, the entrance of fort, where you will find 2 sweet shops from where you can buy Rajasthani laddoos. It tastes so yummy and delicious that we bought 1 kilo for around Rs 250.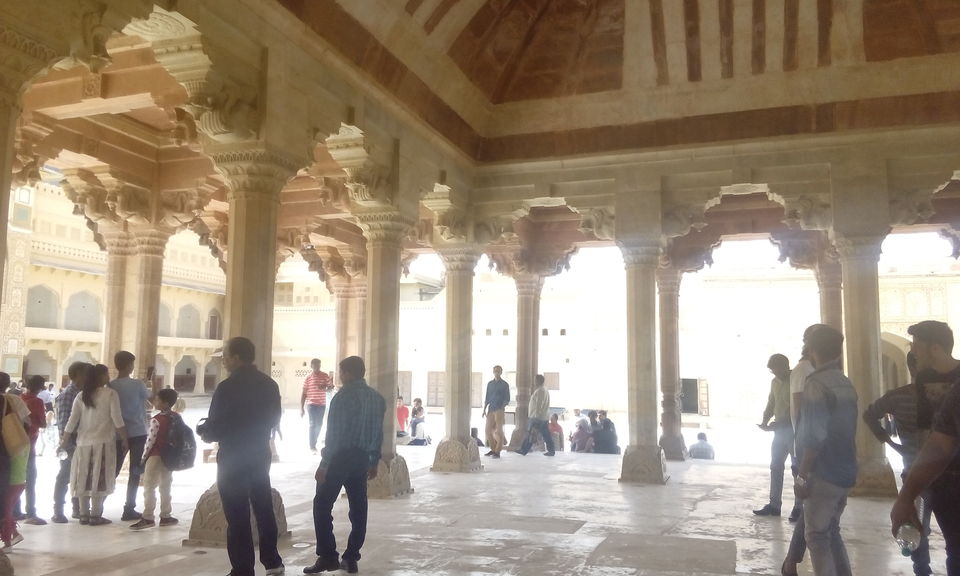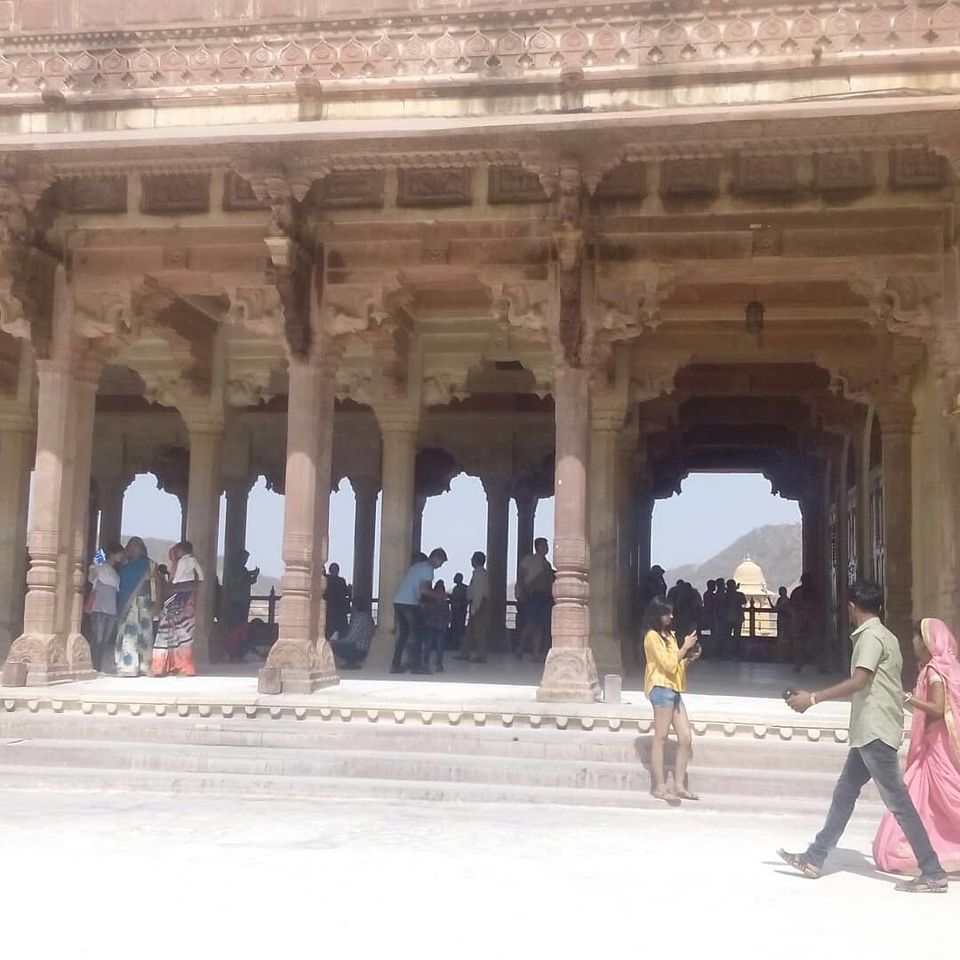 Amer fort has various divisions like "Sheesh Mahal", "Jai Singh palace", "rani niwas" etc. It is best to hire a guide.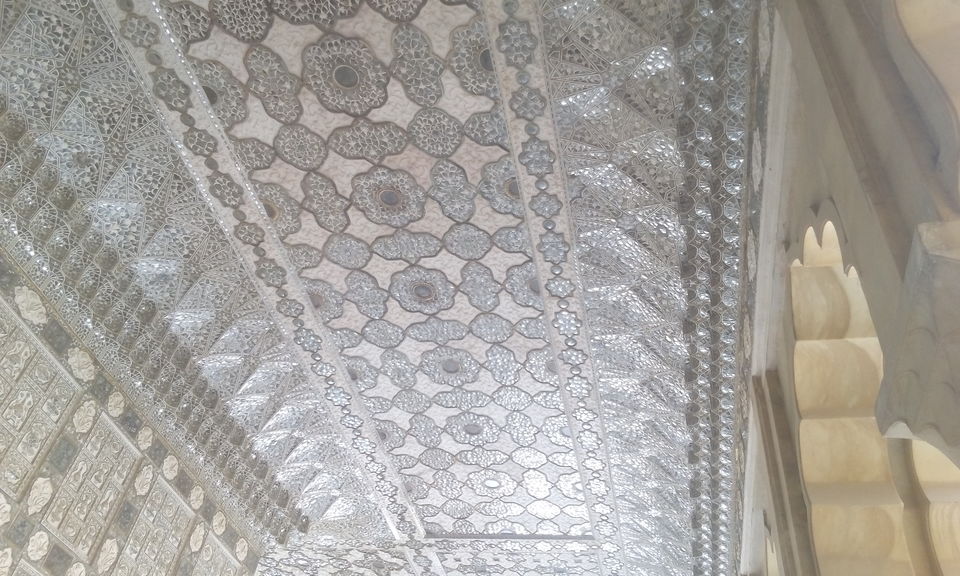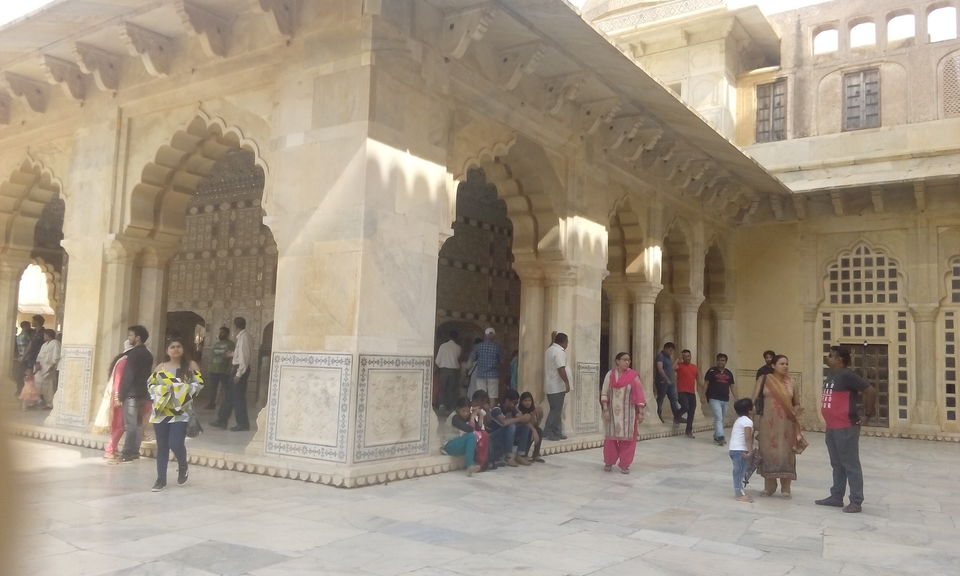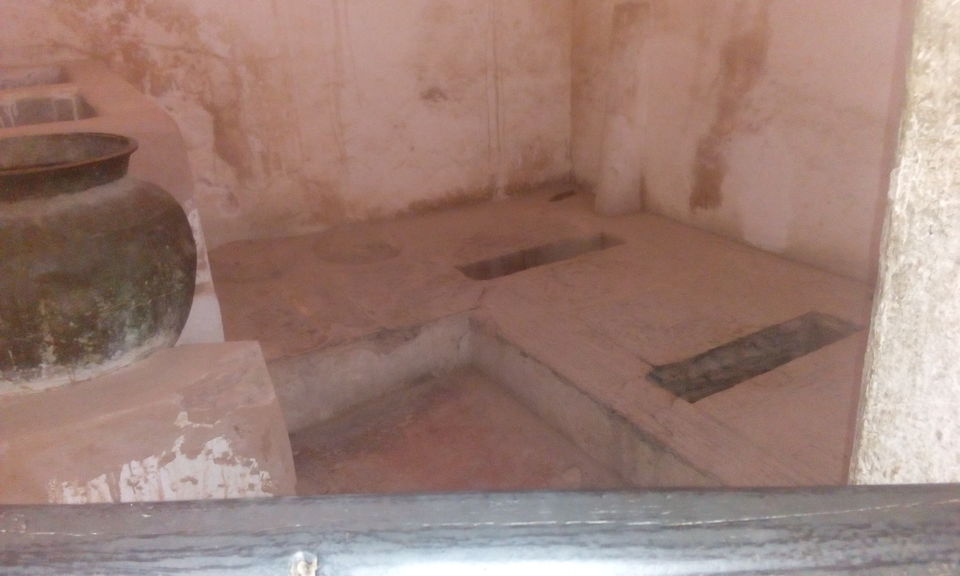 You get to see 16th century bathrooms, toilets, spa, gardens, entertainment place, rest rooms and what not. The guide takes 200 rupees and ticket for Amer Fort is around 200 rupees.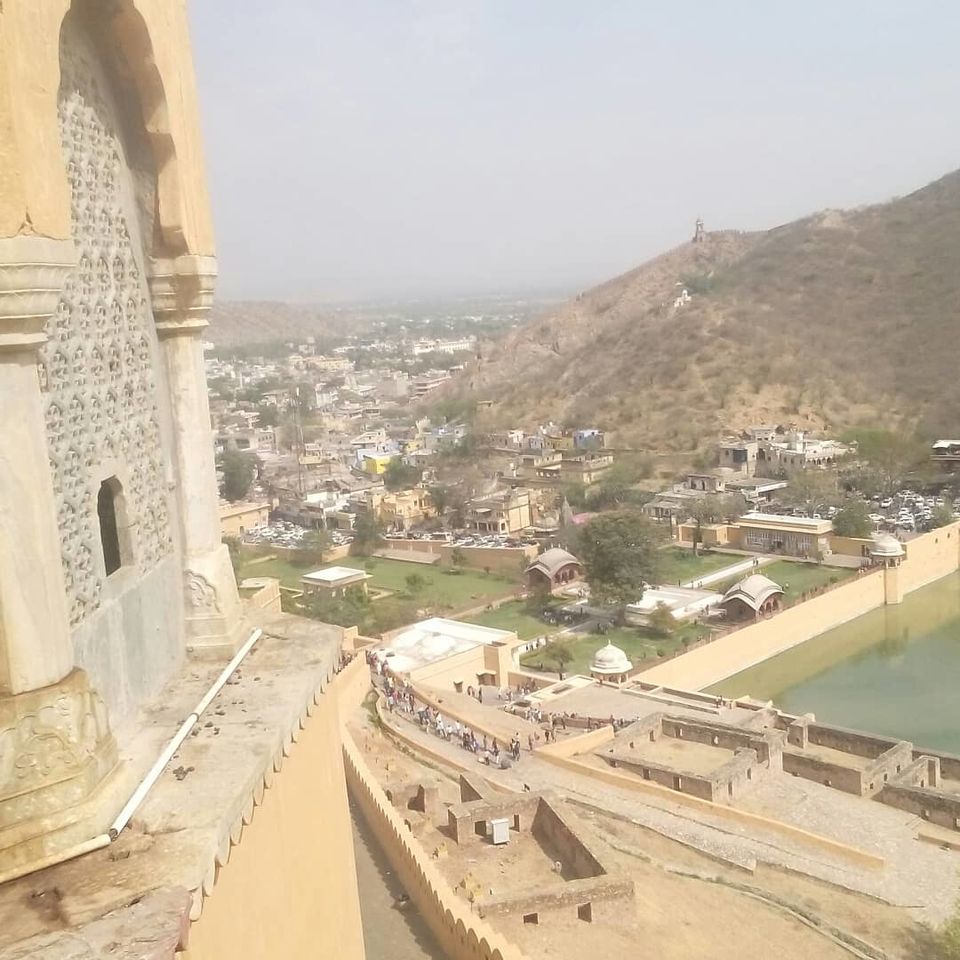 . After spending some time here, you can also visit Nahargarh fort, which is situated nearby and can be visited via a tunnel. After coming out of Amer fort, you can visit shopson other side of road like Jaipur Handicrafts, to buy antique items.We went to the iconic City palace from amer fort. The e-rickshaw took 150 rupees. There is a small market near city palace. Tickets in palace is for around 130 rupees. The City palace is divided in various parts like exhibition halls, museums and the place where kings of around 1930s used to have their "darbaar". It looks so beautiful and majestic. You can visit the museum from where you can buy expensive items like dresses, jewellery etc. There is Jantar Mantar also, nearby. Photography is not allowed in City palace.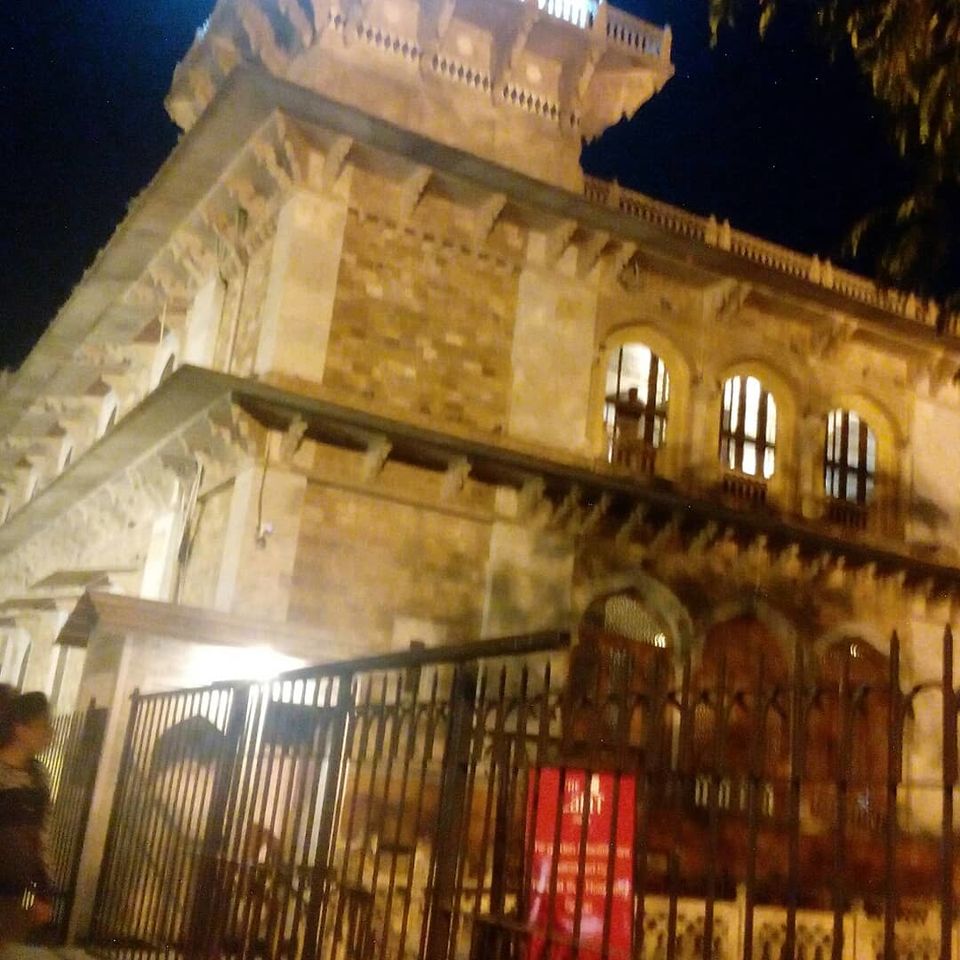 After that, we came back to hotel and took some rest. At around 7 pm, since its time of opening of "Albert hall museum" , again after closing at 5 pm. It was lit in lights and looks really amazing. It is for those, who have deep interest in history and love to see historical items.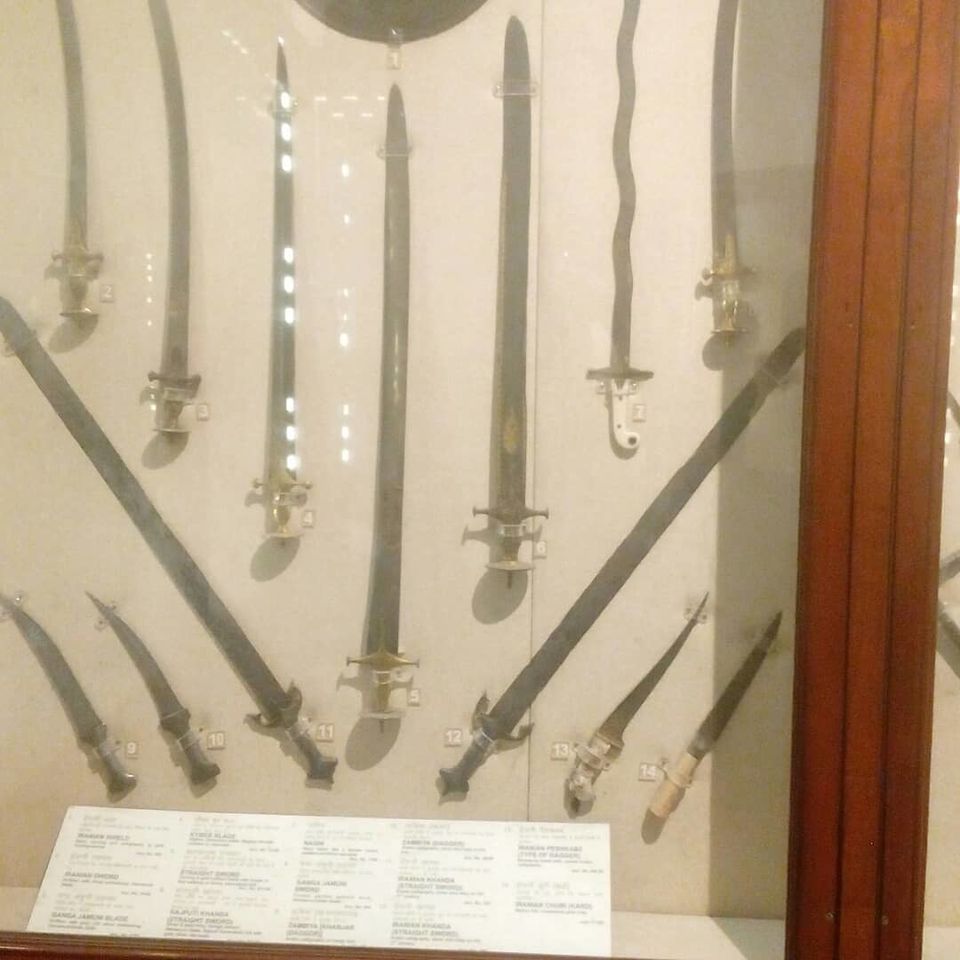 In the basement, there is a museum for Egyptian items, with a mummy of "tutu" lying in the middle. It was the most interesting part of Albert hall. You can get glimpse of different types of swords, weapons, dresses etc, which were used by kings at those items. The ticket at Albert hall is around 100 rupees.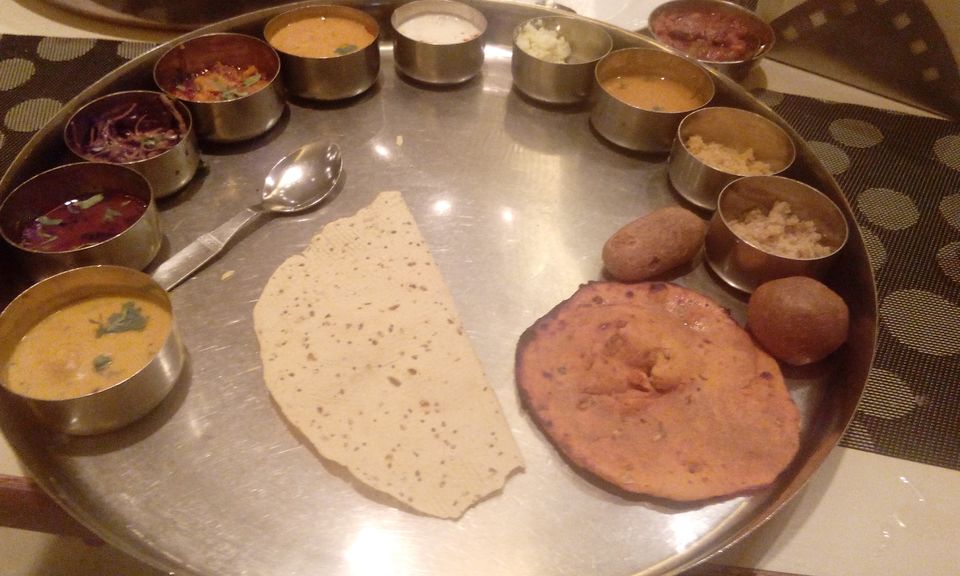 After that, we went to "Lakshmi Mishthan Bhandar" (LMB), the most famous place to have rajasthani food in jaipur. There rajasthani thaali, comes in 500 rupees and it is tasty and one of the main thing to satisfy your inner rajasthani. And the way, they show respect towards tourists, is really appreciable. You can buy special 'rajasthani ghewar' from here. After LMB, you can also visit 'namkeen vali' gali nearby. All these places are in johari bazaar.
We came back to hotel again and next day came back from Jaipur via hamsafar express which departs at around 7:15 am and reaches delhi at 12:30 pm. Though it was a short trip, but was something to cherish forever. 3 days is what, I will suggest you for Jaipur. We spent around 7000 Rs in total for Hotel stays and all transfers. Happy journey 