"A desert safari in Jaisalmer is a favourite among adventure seekers". I have always heard this from travellers who have visited the Thar, I thought why not try it myself and see if they are true. So I planned a trip to Jaisalmer in the month of March (not a suitable time as per weather, but I hardly care). Why to limit the travel only to Jaisalmer? Hence we planned a trip that starts from Delhi to Udaipur-Jaisalmer-Jodhpur, all at one go.
After a night shift we, the group of seven friends early in the morning hit the road on 7thMarch, 2018 from Delhi in our Fortuner to Rajasthan (when it comes to travelling I am never tired). Very soon we were on the highway crossing multiple tolls. We had a light breakfast on the way and had almost a nonstop drive to Udaipur of approx 11 hours. As we entered Udaipur we started our hotel hunt and finally decided with one. We checked in our hotel at around 5:30pm; got freshened up and came out for our late lunch where we decided our next part of the trip. After a very delicious meal we decided to take a drive to enjoy the evening view of the Fatehsagar Lake. We parked our car and started to stroll around the lakeside. One unique thing that I observed is that the place is not only a tourists' attraction but was also filled with the local people; the view indeed was attractive. We spent a good amount of time there with little chit chat in the variety stalls that were put all along the lake. We returned back to our hotel rooms; gathered in a single room smoked, gossiped and planned for the next day. After we left for our respective rooms my drinking partner and I opened our bottle of whiskey and soon we were gulping one after another pegs and talked till late night.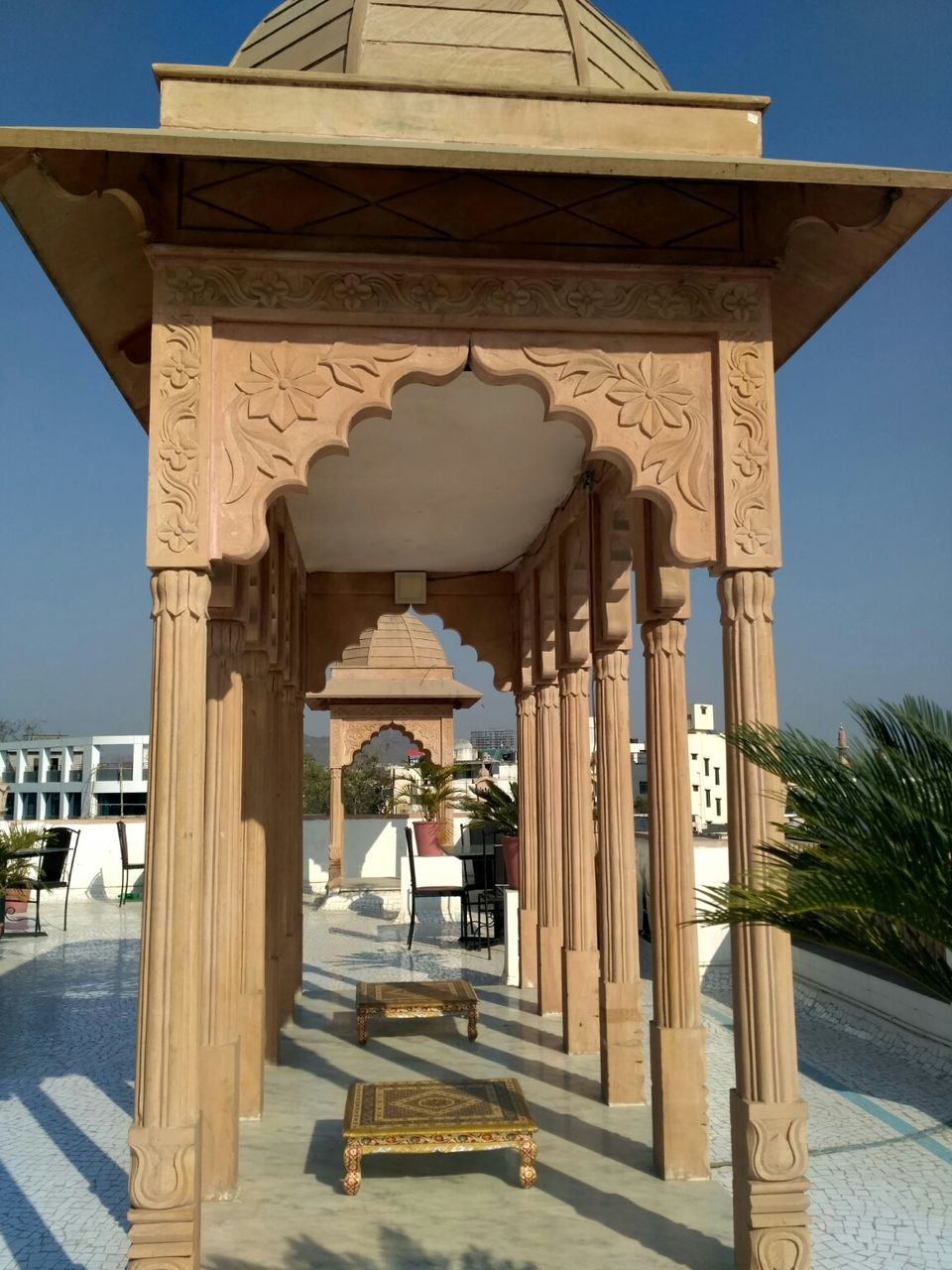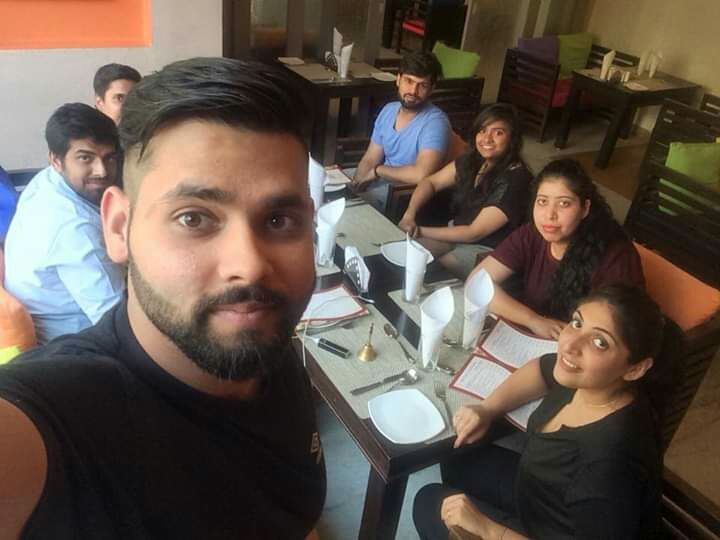 Next morning we lazily woke up, had our breakfast and got ready for our day in the White City, Udaipur. The day started with the main attraction of Udaipur, City Palace. It is a huge palace to look around with balconies, towers, wall paintings, coloured glass, extraordinary mirror and marble works. The interior of the palace is very technically built with complex zigzag corridors and low doors to avoid sudden attacks from enemies. After the tour of the palace which almost consumed half of our day we went to the Vintage Car Museum where we decided to have proper Rajasthani Thalis for our lunch. Soon after our lunch we took the road to the Monsoon Palace, also known as Sajjan Garh Palace which is an awesome sunset point. We watched the beautiful sunset there, sat for sometime in the garden and had soft drinks; we spent a relaxing time there. On the way back to our hotel we had a stop at the Lake Pichola. This lake too has a wonderful view with lights all around the place. We did not spend much time there as I and one of my friends decided to leave for Jaisalmer on that very night and the rest five friends planned for Mount Abu. We took a bus from Udaipur to Jaisalmer at around 9pm which dropped us at Jaisalmer next day early in the morning.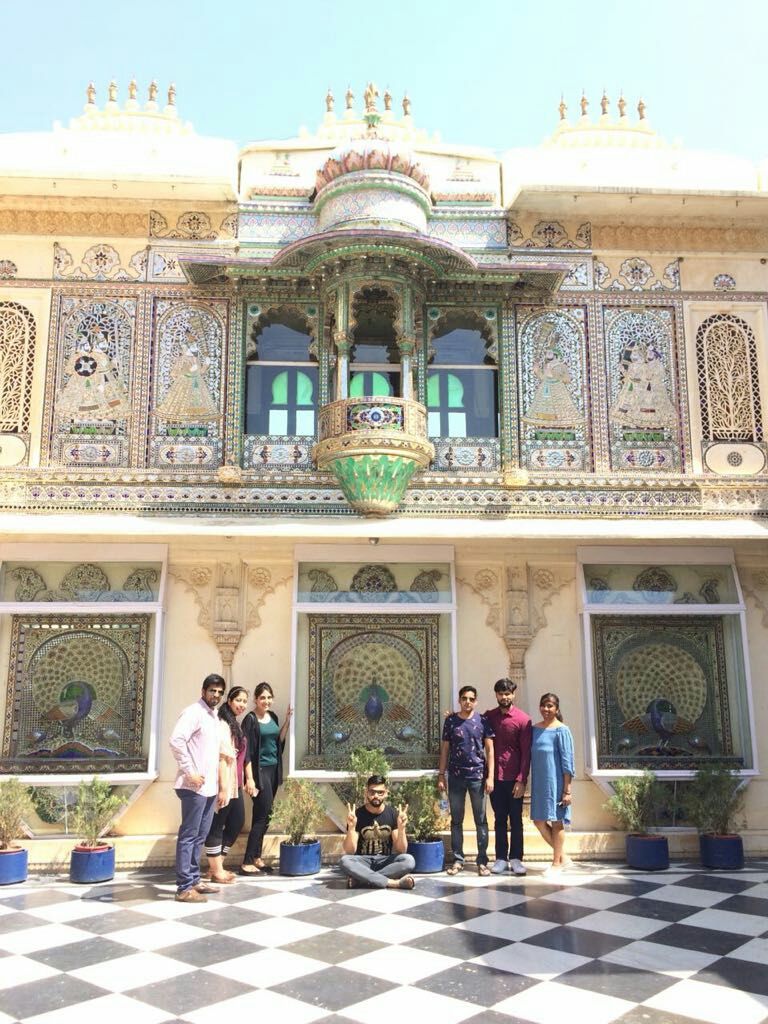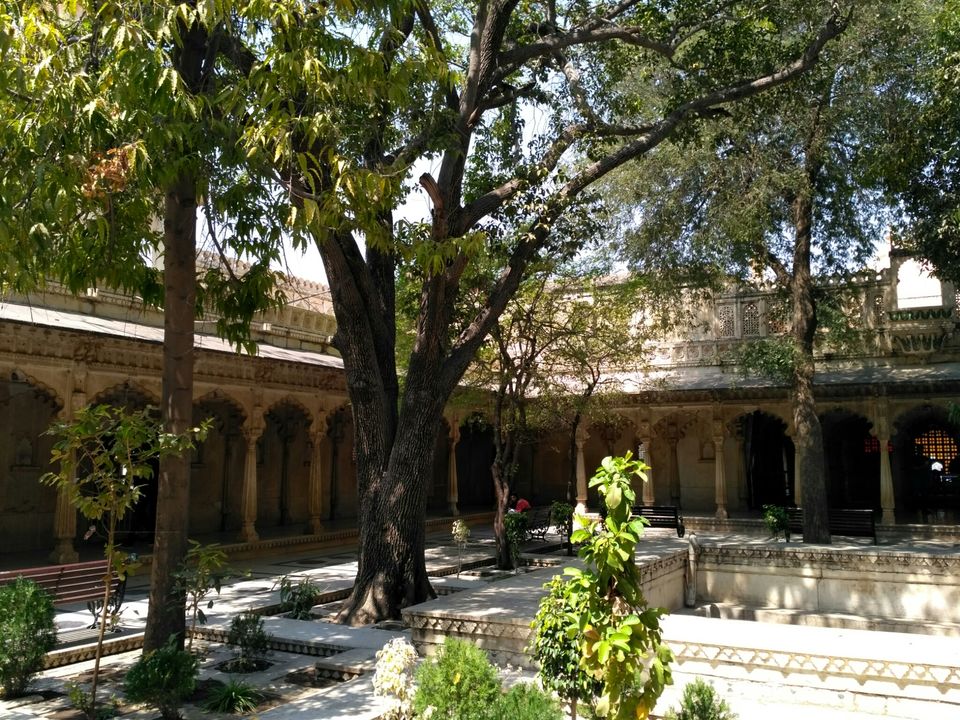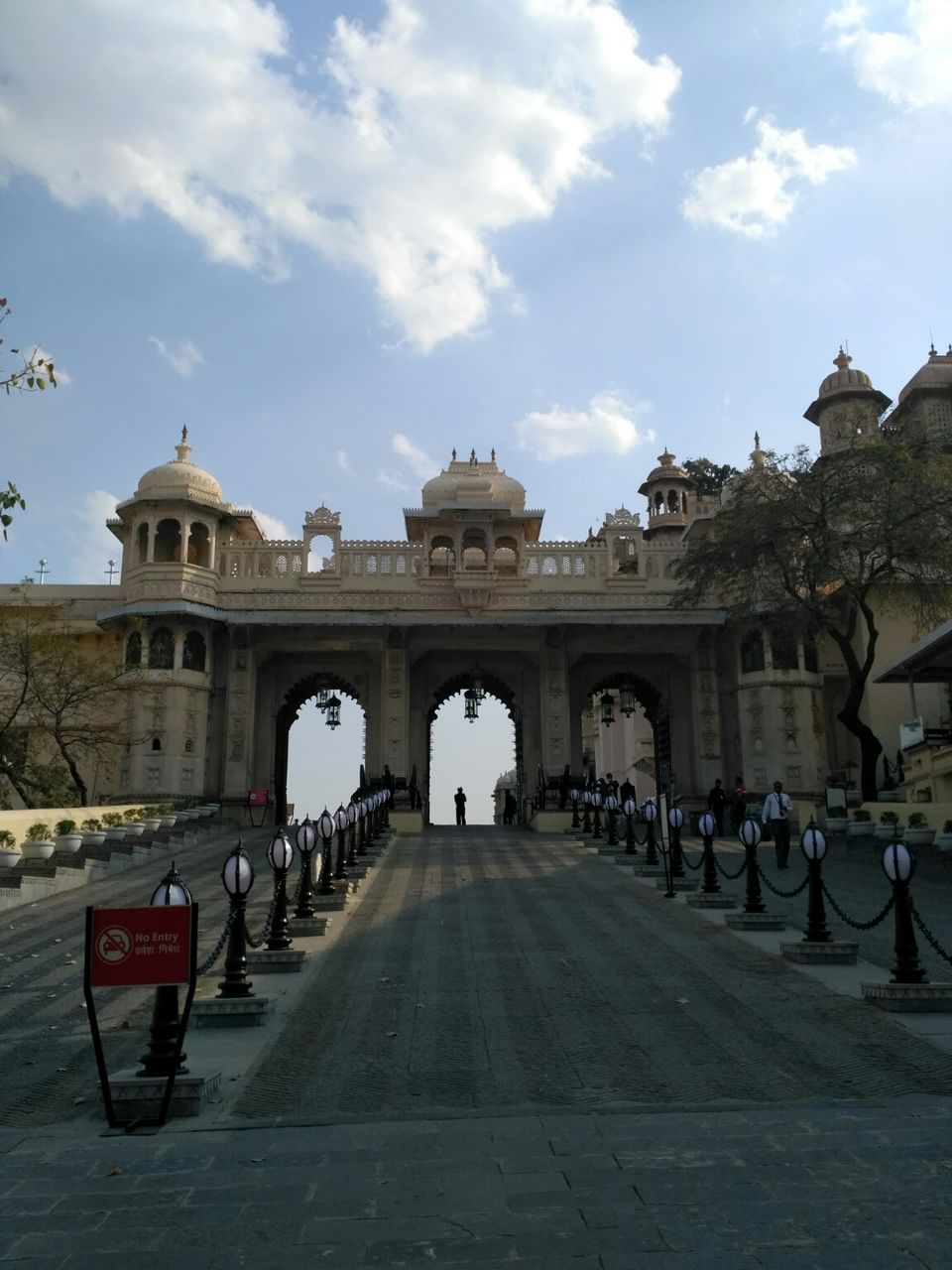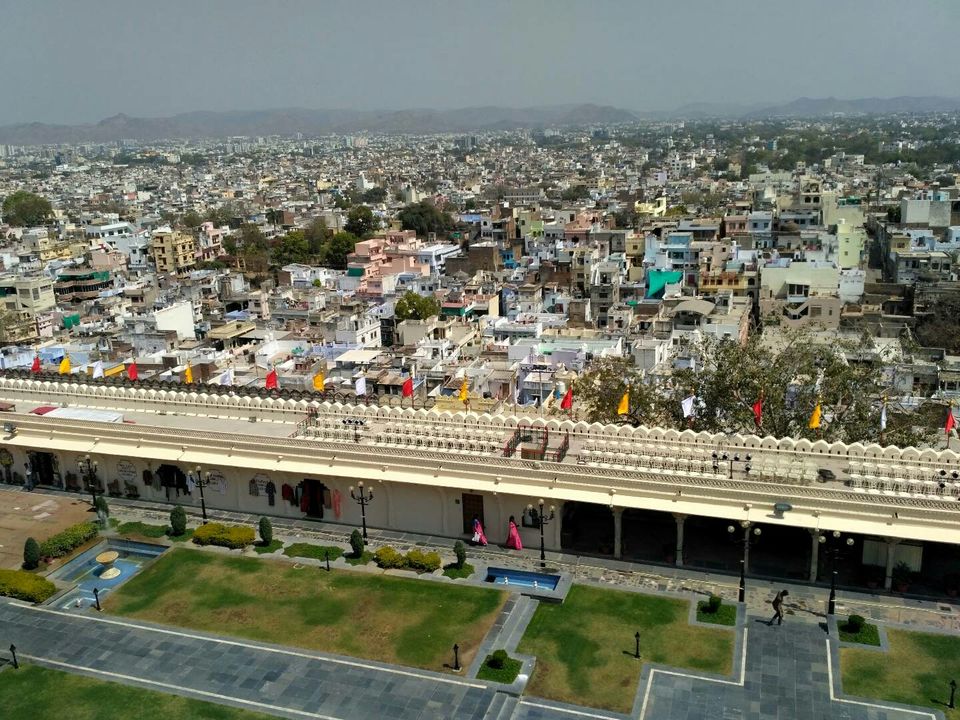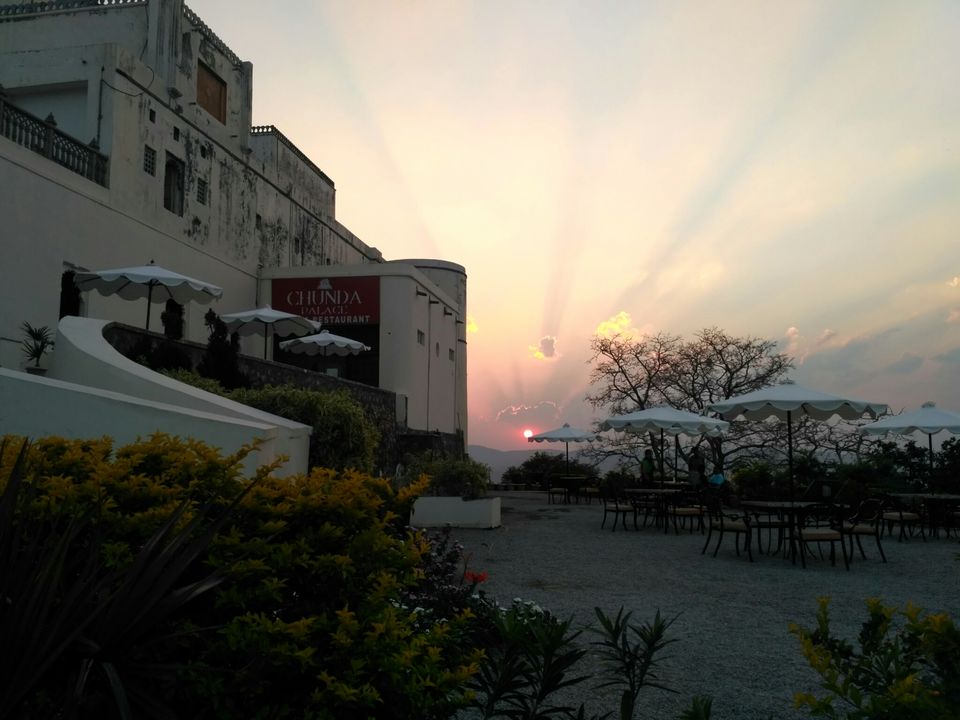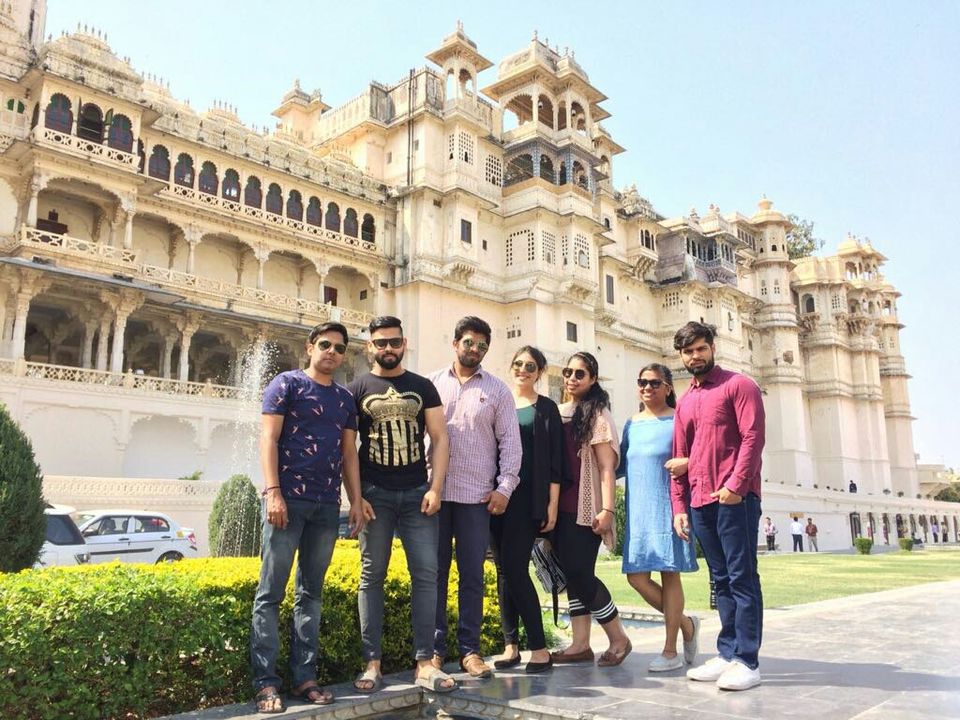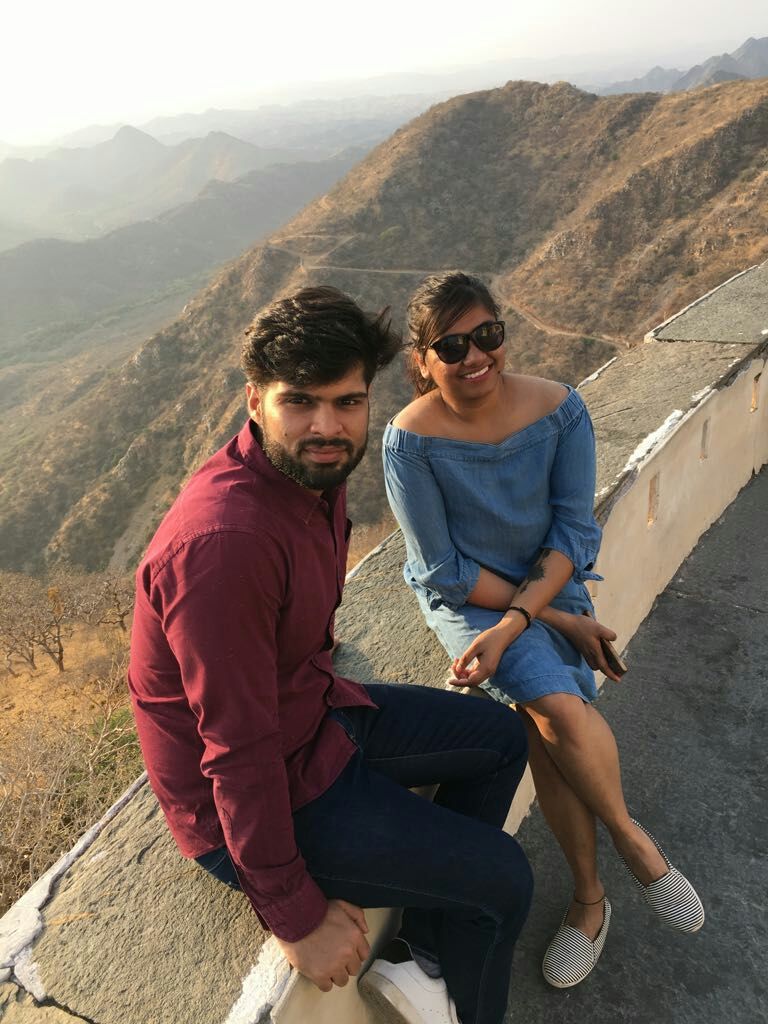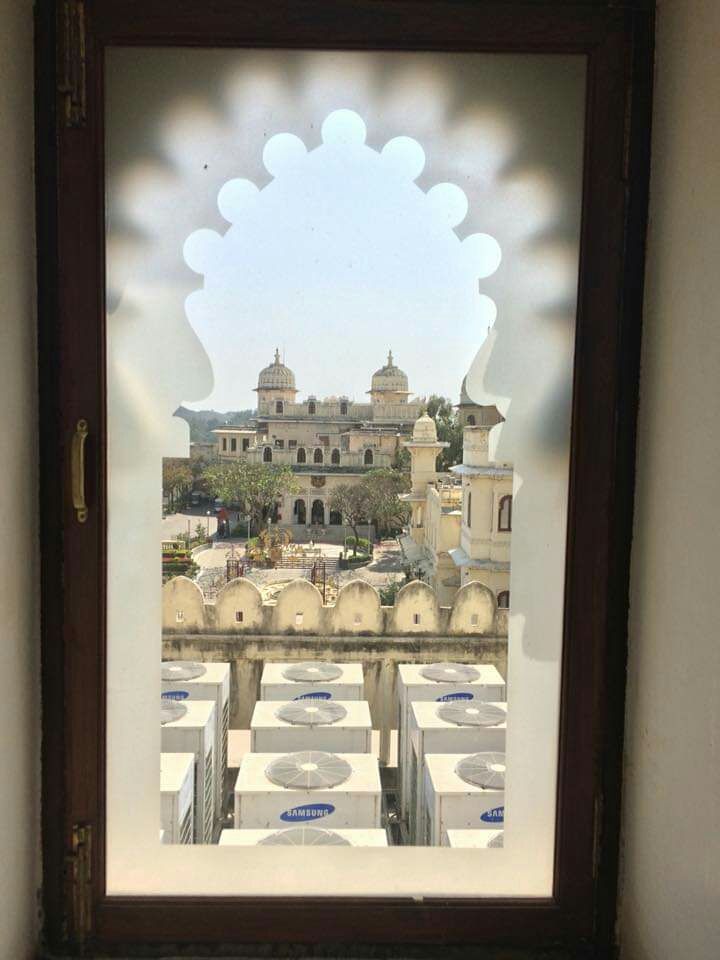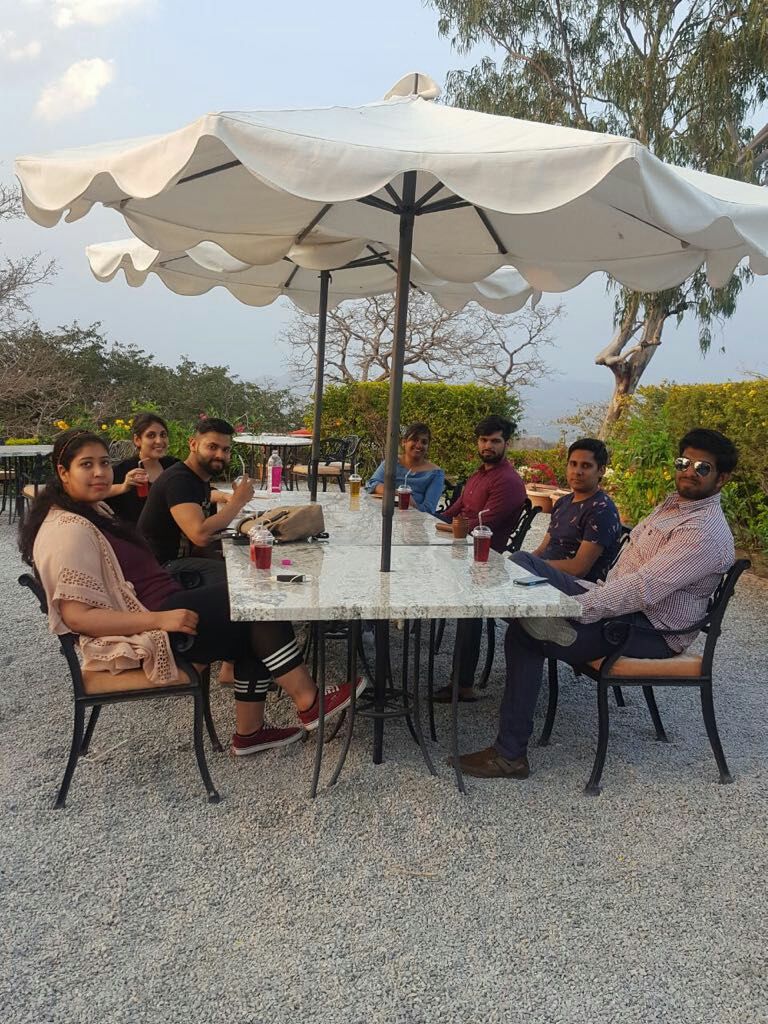 We took a cab from the bus stand to hotel with whom we decided to have the tour around the main city of Jaisalmer. Both of us reached hotel, got freshened up, took a small nap and left for the tour. Each and every house in Jaisalmer is golden as they are built of finely sculptured sandstone. I could then relate that the nickname "The Golden City" given to Jaisalmer well deserves. Our first destination was the Mandir Palace, before entering the palace our guide (the cab driver) gave us a brief detailing about the palace. It didn't take much time to look around the palace as most part of it has been converted into a hotel now. As per our request we were taken to a nice place to have our lunch with a royal feeling. After our heavy meal we left for the remaining tour for the day. Next we were taken to Nathmal Ji Ki Haveli. There are shops inside this haveli wherein various decorative items were put on display for sell in the courtyard. We took a look around the haveli and left for our next stop which was the Patwon ki Haveli. It is a cluster of 5 small havelis that was made for each of the 5 sons of the trader named Patwa. This haveli is an interesting piece of architecture made with yellow sandstone. The haveli displays a good amount of antique paintings and mirror-works on the wall. We strolled around the place for some time and left. The cab driver then dropped us at our next destination The Jaisalmer Fort. This fort is built on a hill above the surrounding countryside. The fort's wall does not only include the Raj Mahal palace but also 7 Jain temples built with yellow sandstone, The Laxminath Temple and numerous merchant havelis some of which are hundreds of years old. We looked around the entire fort for a good amount of time. After a wonderful time in Jaisalmer Fort we went to the Gadsisar Sagar Lake. It is a lake with a great view around surrounded by nice buildings with unique architecture. We sat there for couple of minutes just to enjoy the cool breeze even on a scorching hot day. Right after that we asked the driver to drop us at the hotel for us to take some rest and then we decided to go for the sunset view. After taking a small nap we left for the Vyas Chhatri which is situated 5-6 km from Jaisalmer city. It is a great vantage point for a good sunset view with many cenotaphs of the former kings. We occupied a great spot in one cenotaph and waited for the sunset. This is an awesome place to relax after a tiring tour around the city. We were having small chit chats, smoked and clicked many pictures with the sunset view. After the great sunset view people slowly started to leave the place but we two sat there for another 30 minutes as the place was quite and we were dog-tired to even stand. We decided to walk towards the city to look around the nearby place, but after walking 2-3 km we hired an auto to our hotel. On the way we bought us some snacks, soft drinks, cigs as we decided to get drunk on the rooftop of our hotel with the remaining bottle of whiskey that we had. We reached our hotel got freshened up, ordered our dinner (which we asked them to serve late), went to the rooftop with the all the necessities and our party started. The view from the rooftop with dazzling stars above us was mind blowing. We enjoyed our time there for quite a long time and then dinner was brought to us. We had our dinner there itself, sat for some more time and then left our room.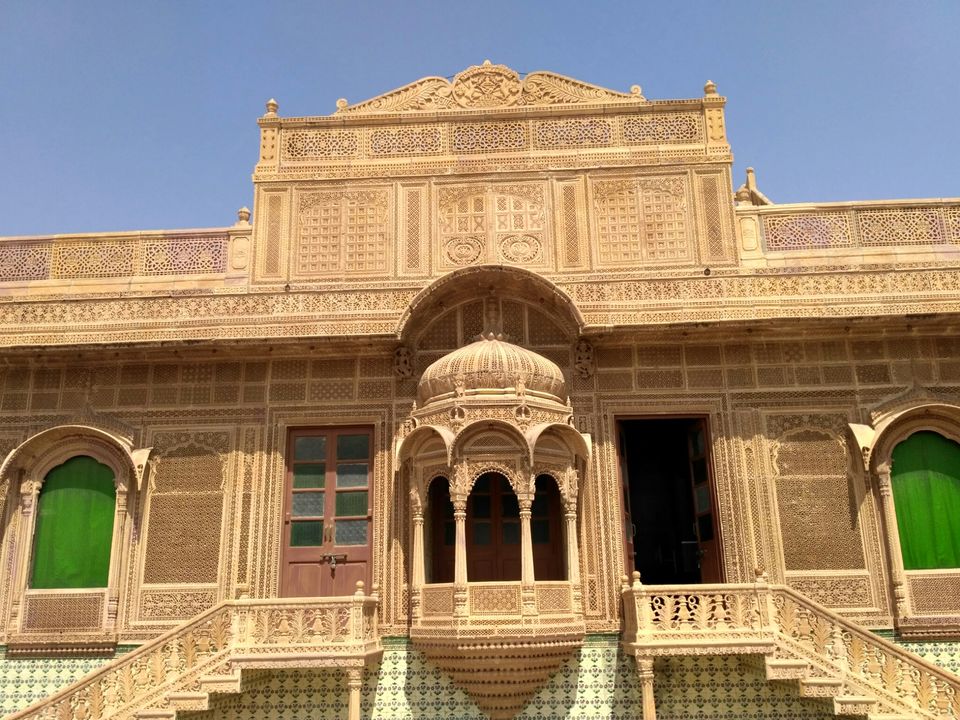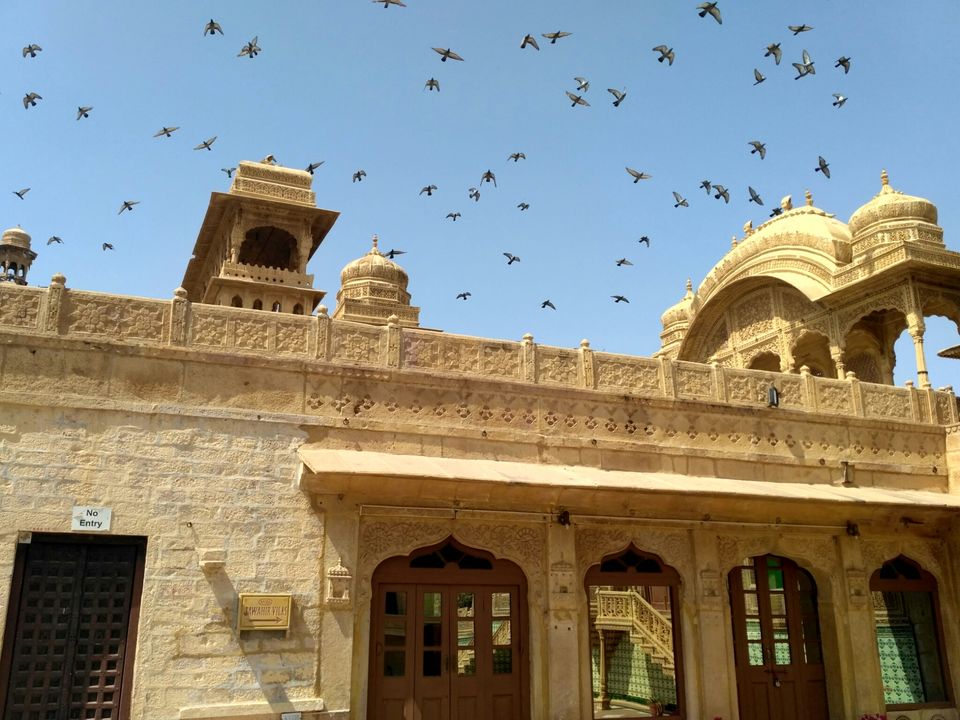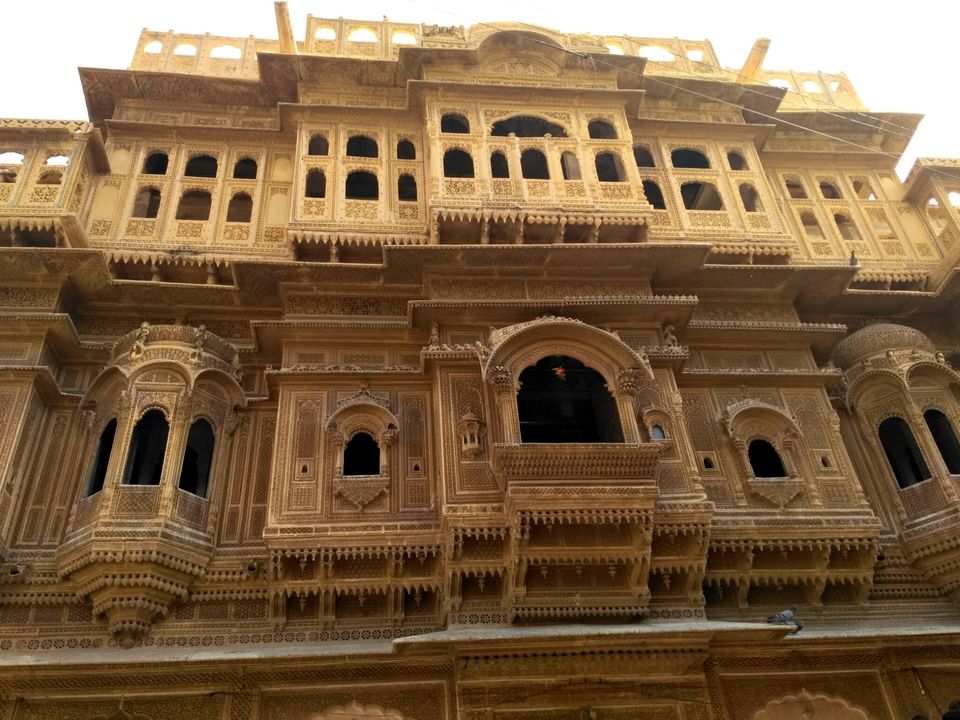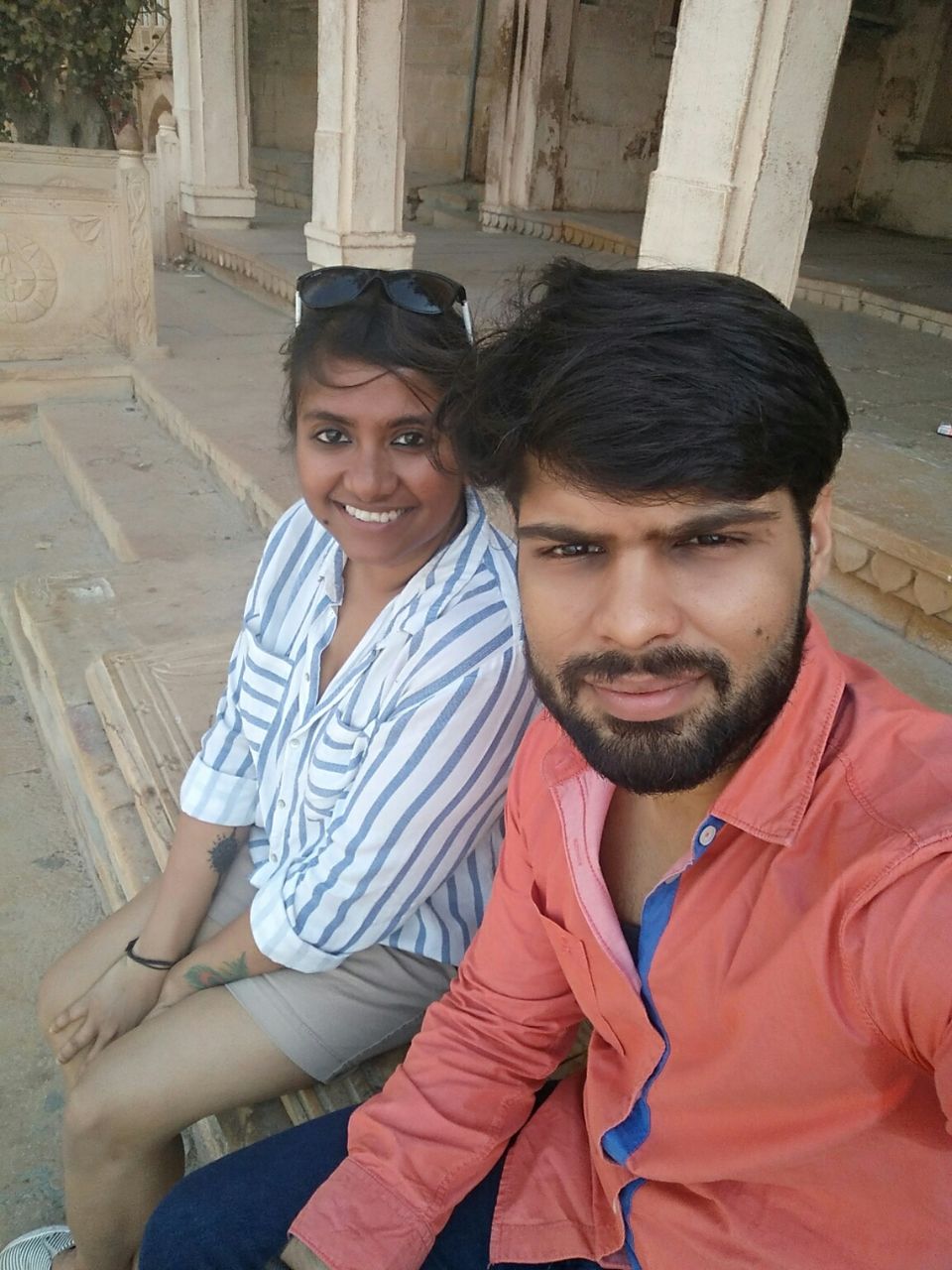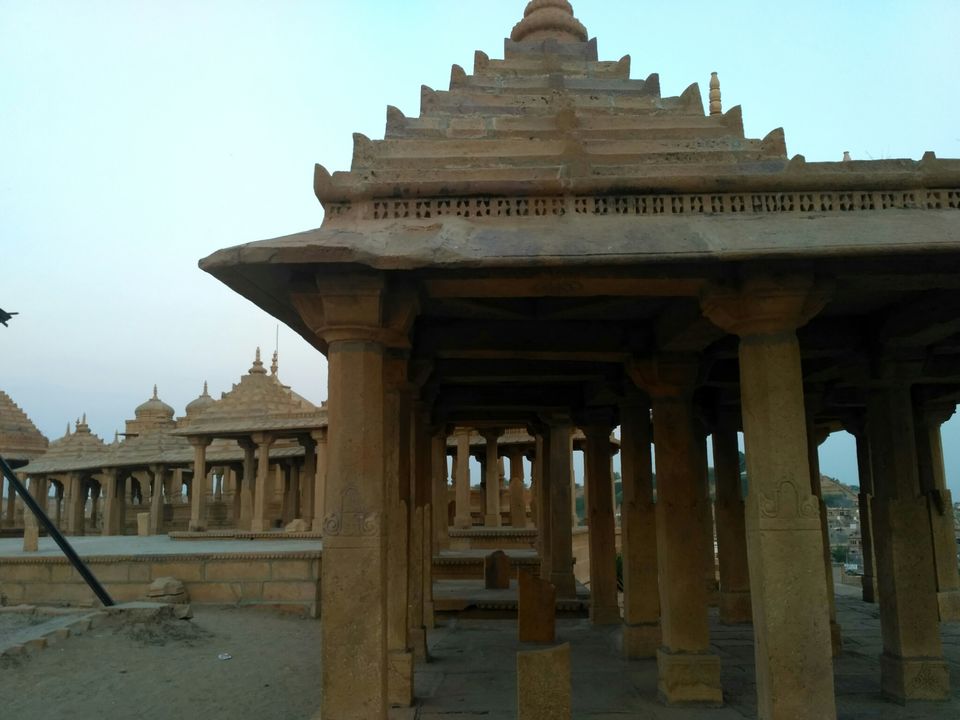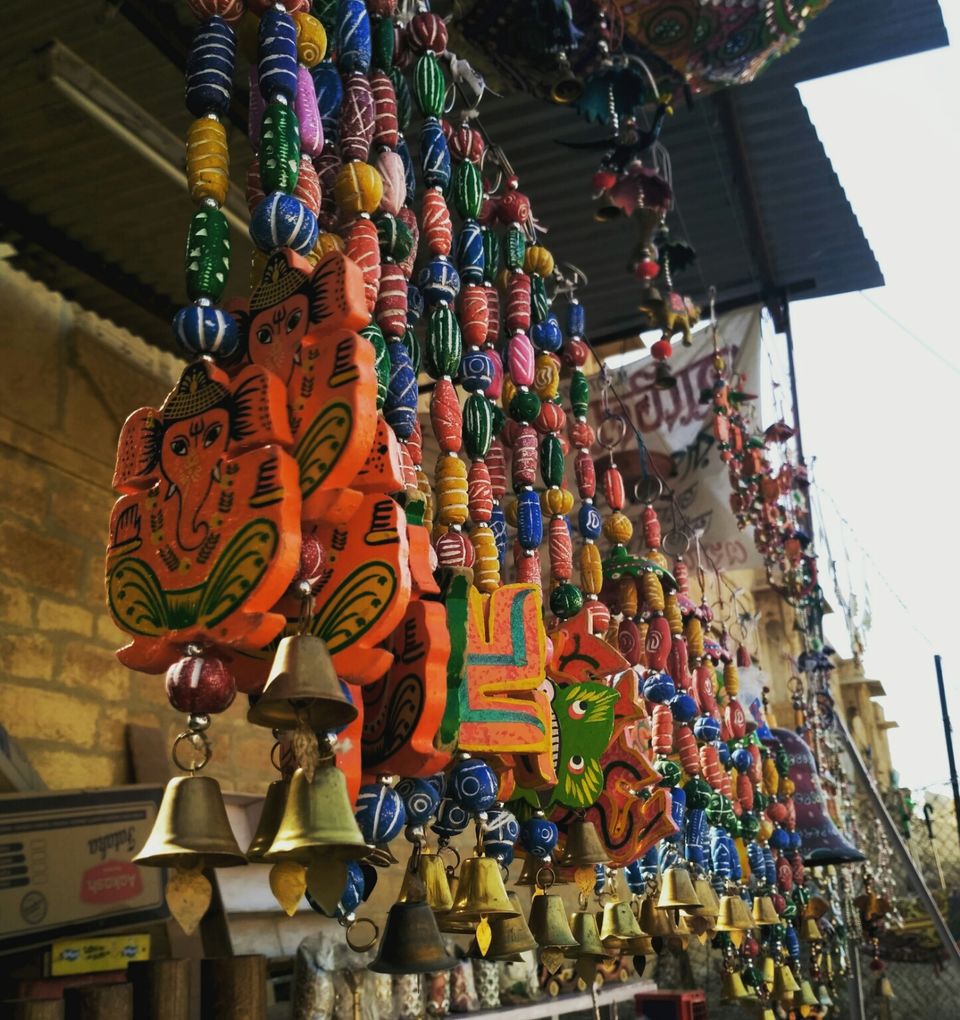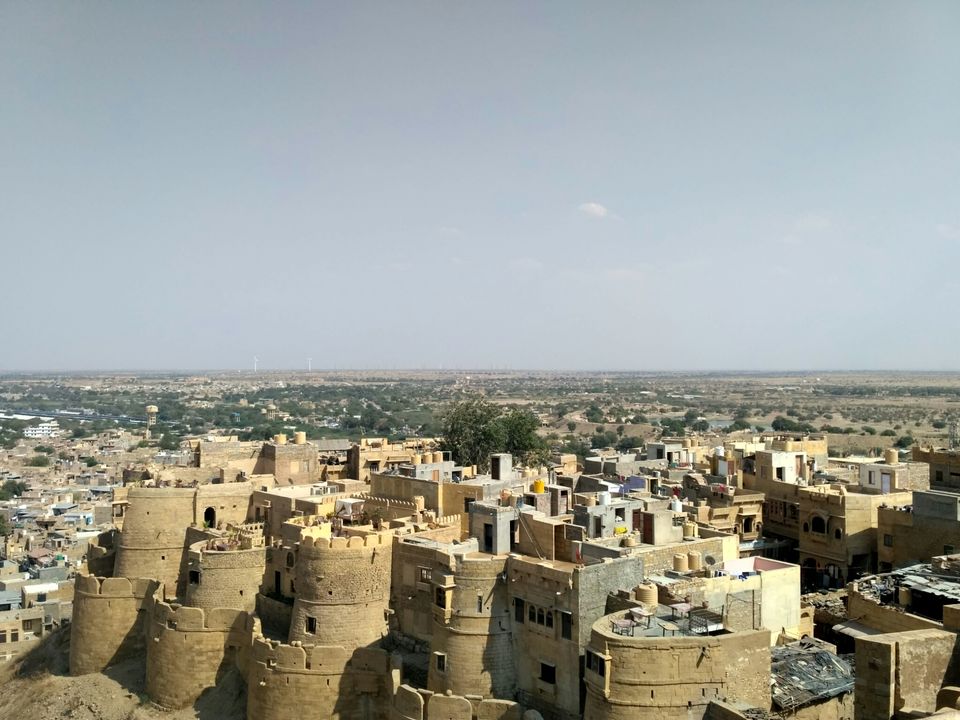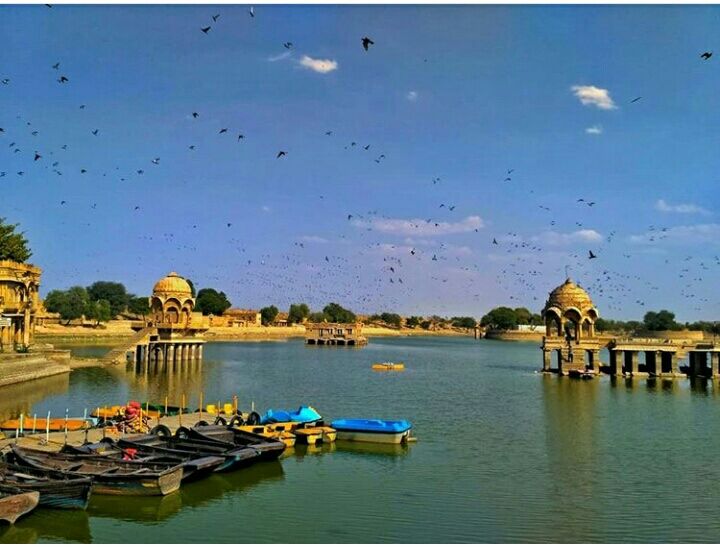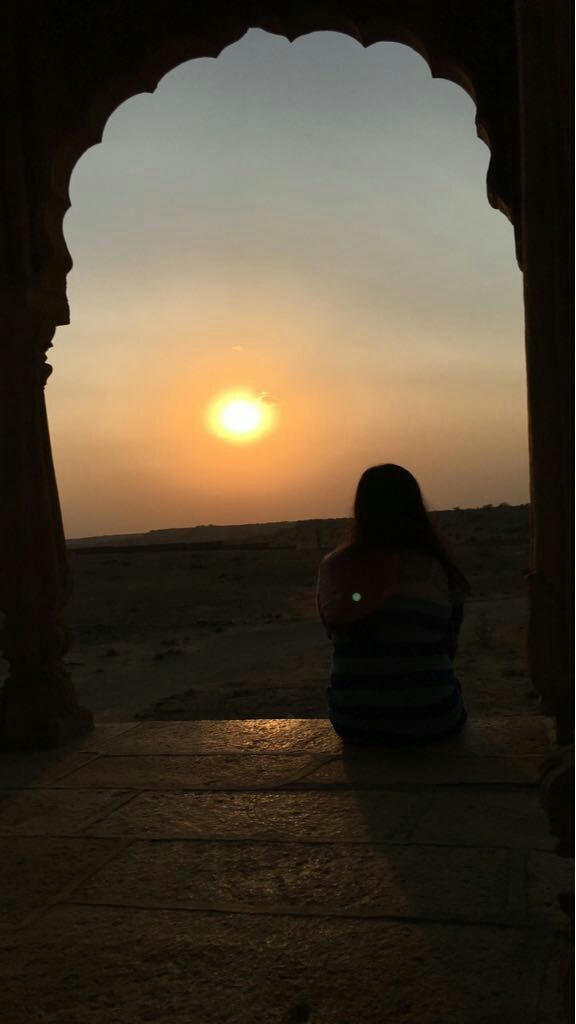 After a good night sleep I woke up late to find my friend missing. On calling him I got to know that he went out to rent a bike for our next destination to Sam Sand Dunes; a thrilling moment. I packed our stuffs in one bag so that it becomes handy to carry and left the other bag in our hotel, bought vodka; and the bike ride to Sam Sand Dunes started which was a road of 45 km from Jaisalmer city. All throughout the ride we could hardly see any people; it was completely deserted. However at times we could see camels crossing the road in front of us which is something anyone would love to experience. Thanks to my friend, I longed for such a bike ride every time I hear travellers talk about bike trips. After a superb bike ride we reached our next stop which was our camp in Sam Sand Dunes at around 1pm. We checked in our room, left our bag in the room, came out and sat under the shade of the trees in our camp to enjoy the cool breeze irrespective of the heat at that point of time. Soon I was hungry so we went out on our bike again in search of food in that deserted place. After trying hard we could find the only place that was ready to serve us Maggie and soft drinks (Maggie plays an important role in our lives; not only in the mountains but also desert). By the time we were back to our camp the other five friends of us also reached the camp (which was pre decided). Soon our jeep safari started with all of us. One should never miss on the jeep safari if you are deciding for a trip to Sam Sand Dunes. The jeep safari was way too thrilling and adventurous, just like a roller coaster ride. It is a bumpy ride that makes very difficult to keep your position intact while standing at the back of the jeep and this is what gives you more excitement. The jeep then stopped at a place where our camel safari started (which is a must sport when you are in a desert). The seven of us were given four camels for the safari and soon our camel safari started. It is an enchanting experience to ride through the windswept desert on camelback. After the unforgettable ride we decided to view the sunset. Doesn't the sand dunes and camels with sun at the background sounds spectacular? We had an enjoyable experience of sunset in the dunes and left for our camp in the same jeep with the same thrill. We got freshened up and gathered to enjoy the cultural program of folk dance where we were served with coffee and evening snacks. Soon the vodka bottles were out and we got ourselves engaged in our drinks. After some time the dinner was served. We gulped down our food and decided to lie down on our beds; instead four of us lied down outside our rooms in some platforms made there to gaze at the stars for quite some time and decided to wake up early next day to enjoy the sunrise. Soon we were sleepy and managed to reach our respective rooms to get sleep.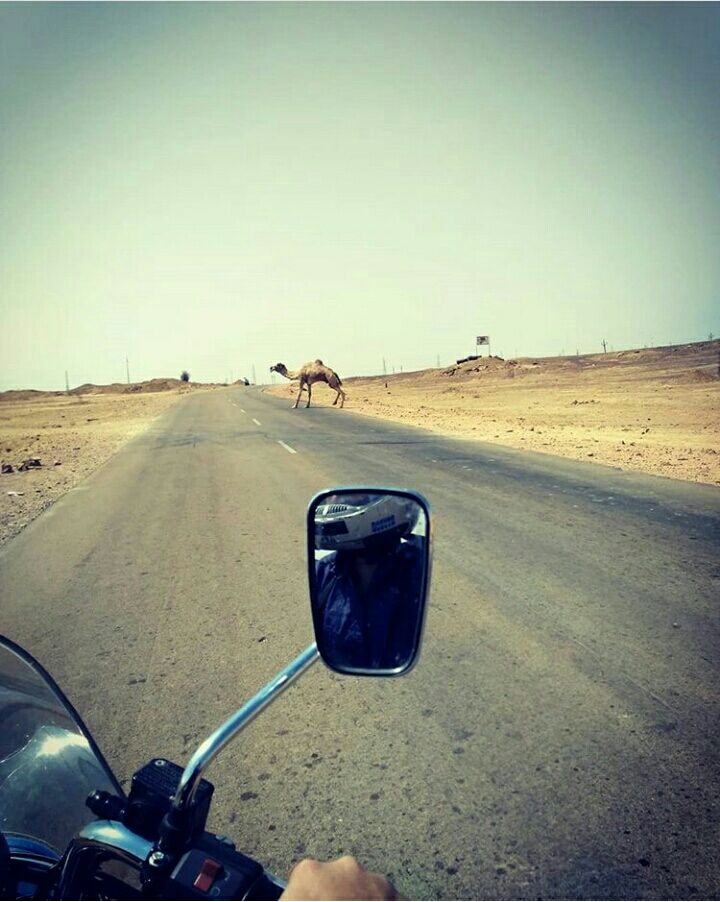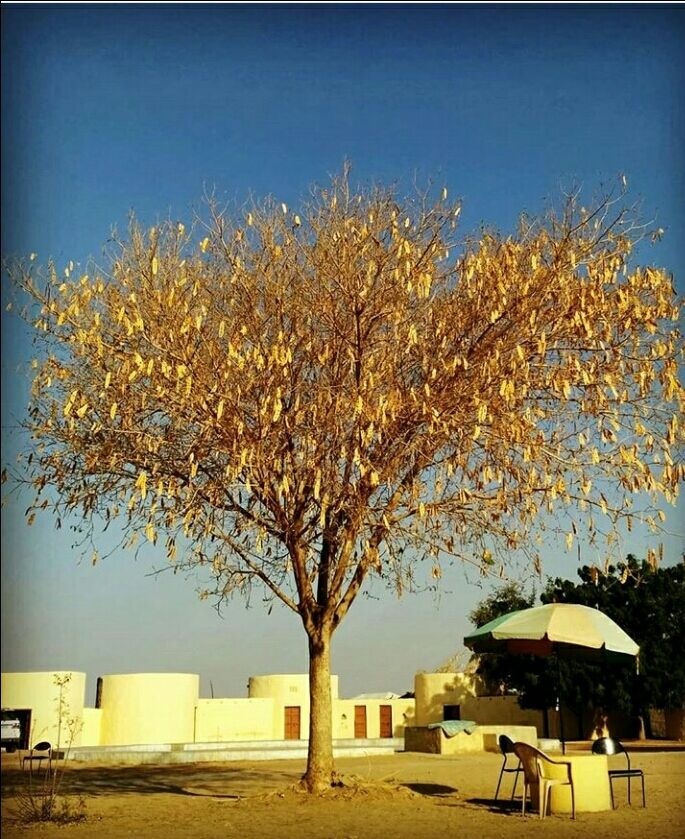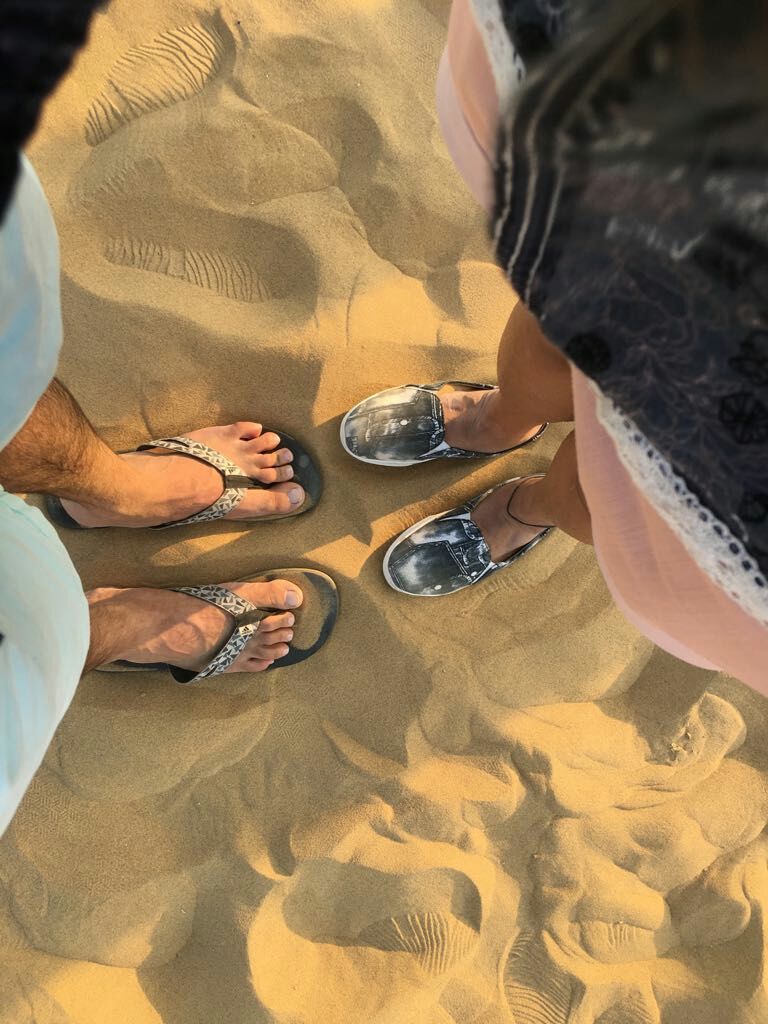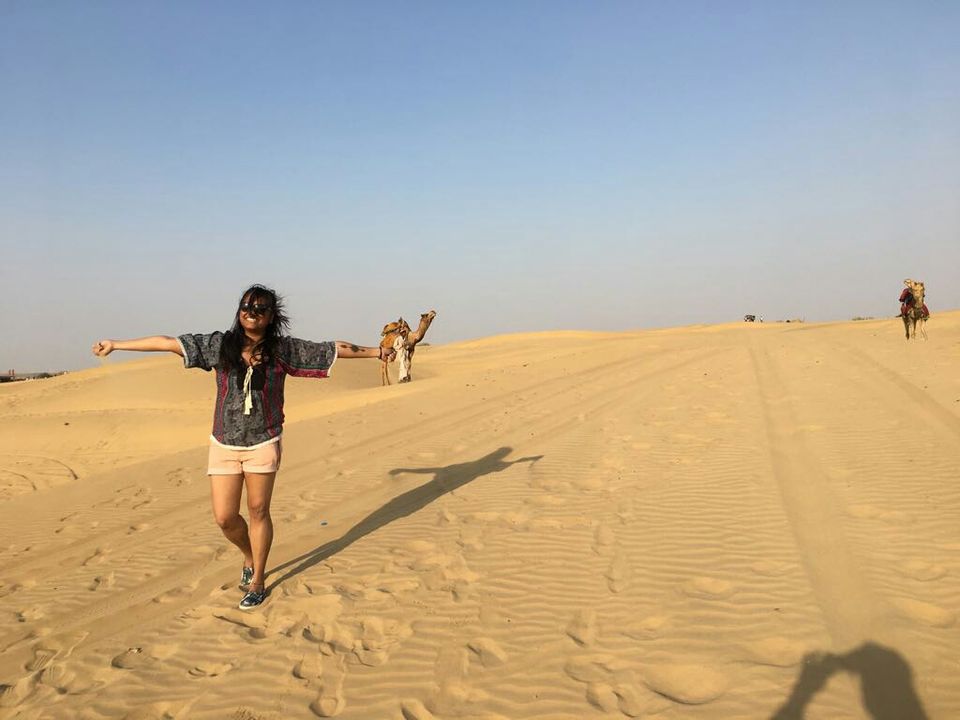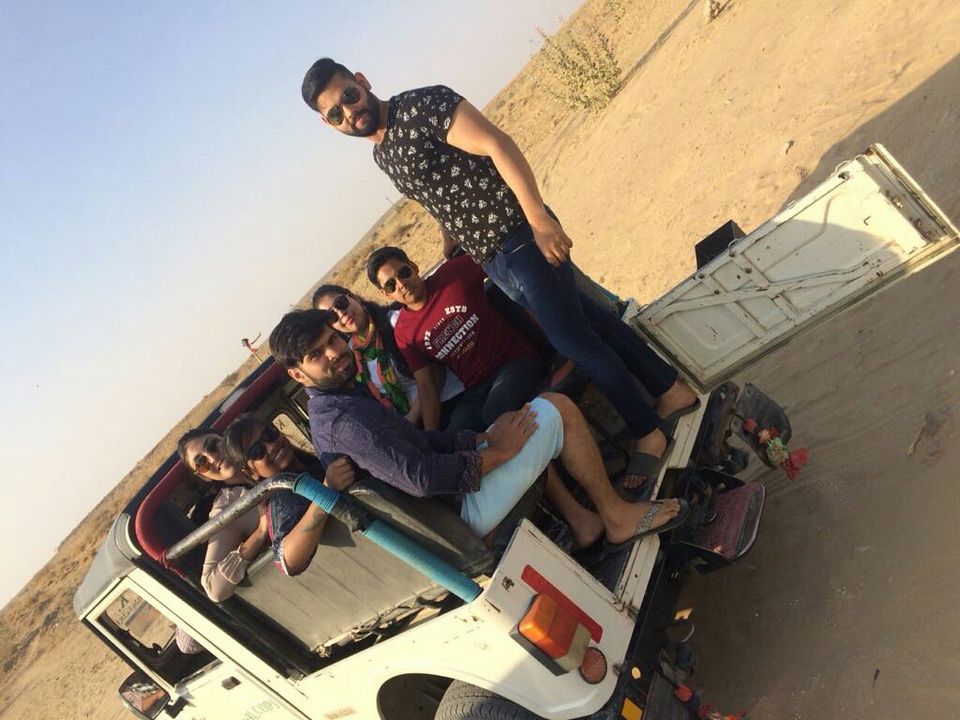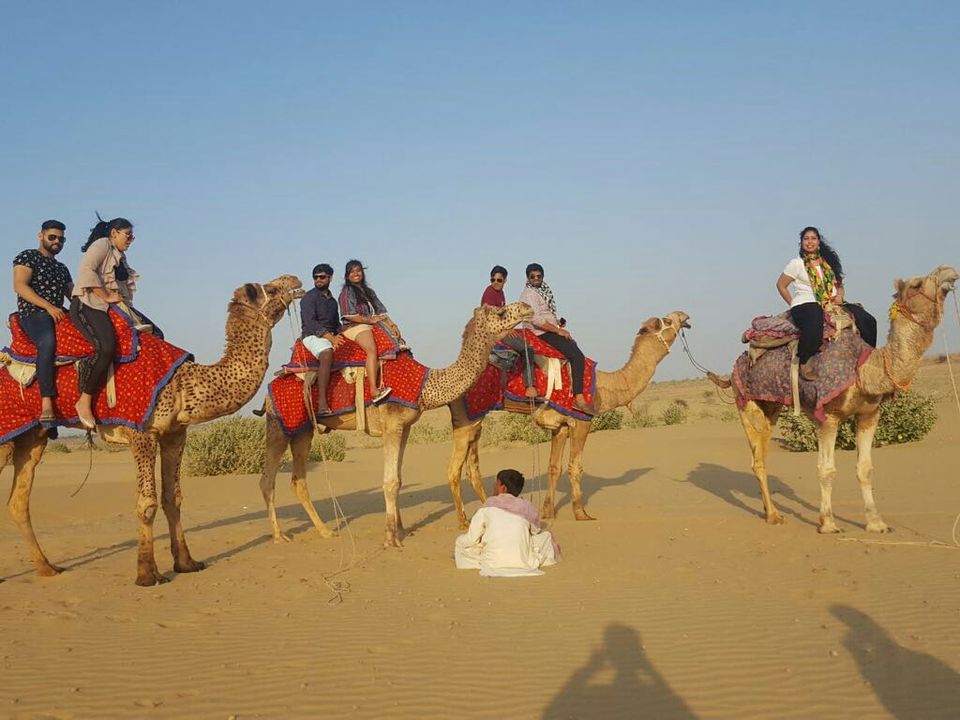 After a cosy sleep in our tents I woke up early to view the sunrise, followed by my friend. The two of us waited eagerly for the sunrise and this long wait was worthwhile as the sunrise at Sam is equally beautiful which gives a good view with the soft morning light. After having breakfast we took shower, bid goodbye to Sam Sand Dunes and left to Jaisalmer city at around 10am. We dropped off our bike, picked our bag from the hotel and started for our next destination to Jodhpur. This time it was three of us who decided to visit Jodhpur, the Blue City. The rest four dropped us at our hotel in Jodhpur at 3pm and left for Pushkar. In Jodhpur my sister and my Jodhpuri friend joined us. We took a good shower, had our lunch and decided to get ready to look around the city after taking some rest. It was my second time in Jodhpur still I was excited to wander around the streets of Jodhpur. We directly went to the clock tower, had lassi there, wandered around the busy local market and left for the step well or toorji ka jhalara. All of us sat there for some time and left for a cafe to have beer and some good food. We sat on a rooftop cafe for a long time enjoying the night view of the Mehrangarh Fort with lights on. We then left for our hotel and had a pleasant sleep.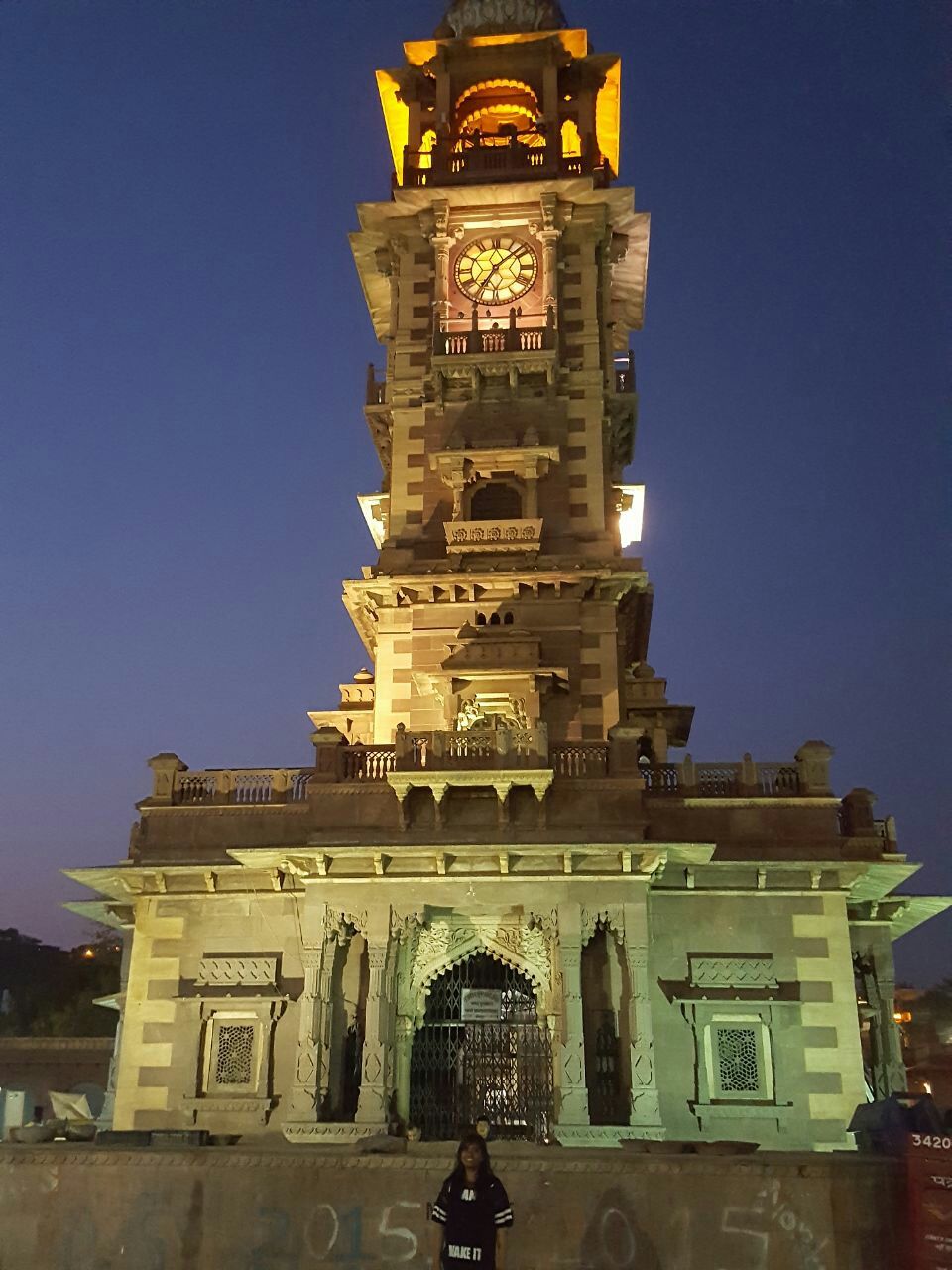 Next day the three of us got ready after our breakfast and left our tour around the city of Jodhpur. Our first destination was Umaid Bhawan Palace which is one of the world's largest private residences. The entire palace that is built with sandstone and marble looks magnificent. The palace museum consists of various paintings, stuffed leopards, clocks in windmill and lighthouse shapes and lot many stylish things to look at. It took us around 1.5 hours to look around the palace. Then we reached our next stop, my all time favourite The Mehrangarh Fort. When we were in Jodhpur there was shoot going on for the upcoming bollywood movie "Thugs of Hindostan" and thus Mehrangarh Fort was all decorated with flags, carpets and variety of lights. After a tour of approx 2 hours around the fort we left for Jaswant Thada, the cenotaph of the royal family of Marwar. But because of the heat we decided to return back before we even entered. All five of us then gathered together at a cafe to have our lunch. This was our last day of the trip but like last time, over our lunch we decided to extend one more day in Jodhpur. After our lunch we walked through the narrow streets of the blue city right up to the Pachetia Hill to enjoy the last sunset of the trip. When we reached up to the hill we could see a good number of youths sitting there in small groups waiting for the sunset. After the sunset we left from Pachetia Hill went for some local shopping. My Jodhpuri friend asked all of us to have dinner at his place, so we went to his home after we were done with shopping. After a tasty ghar ka khana (home cooked food) dinner we left for our hotel room. Once we reached our room firstly we booked our train tickets for next day to Delhi and later on we smoked up the only joint we had left. Soon we were on our beds and dozed off.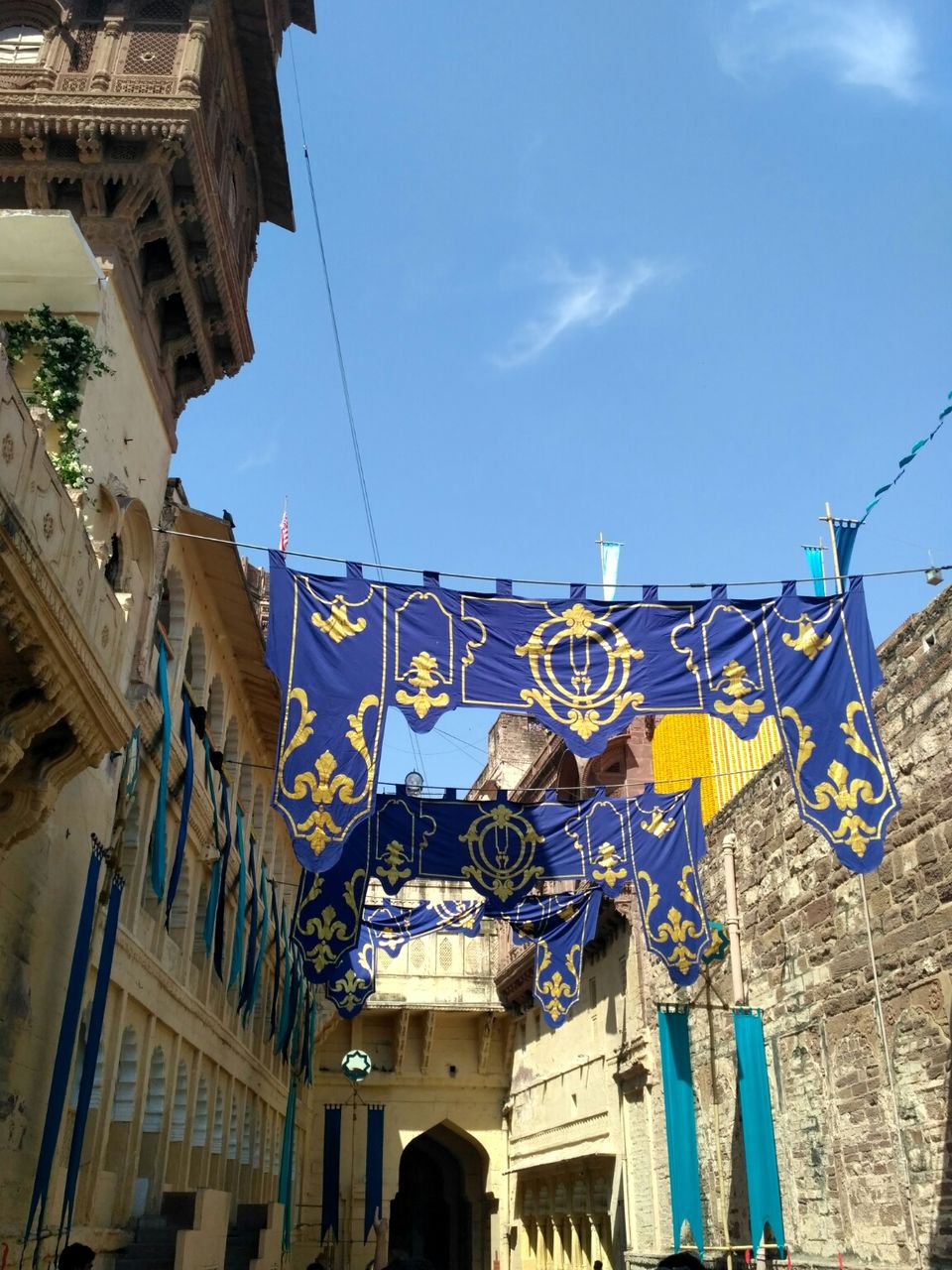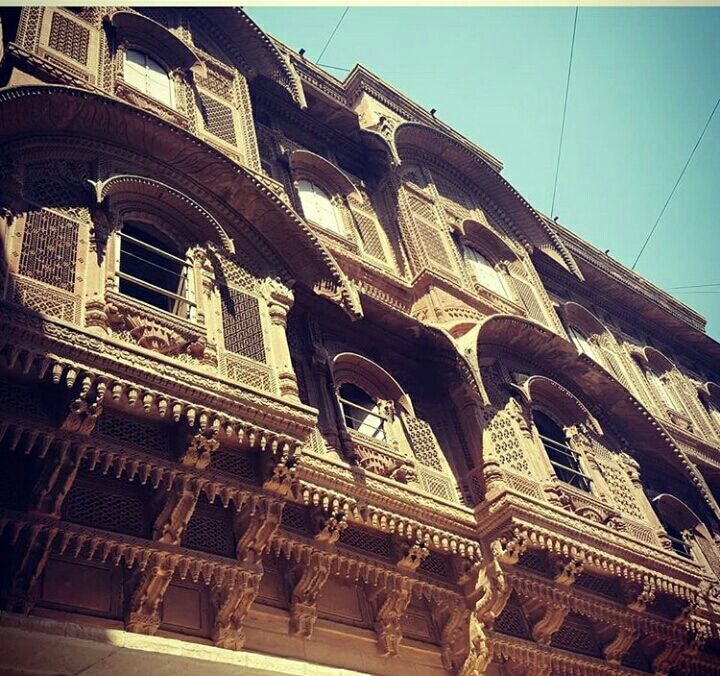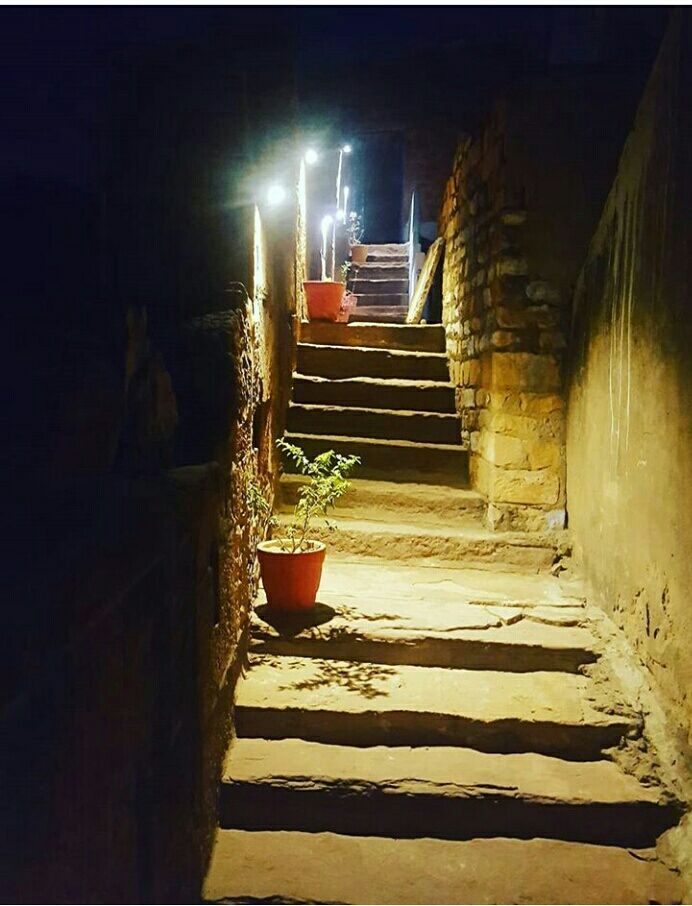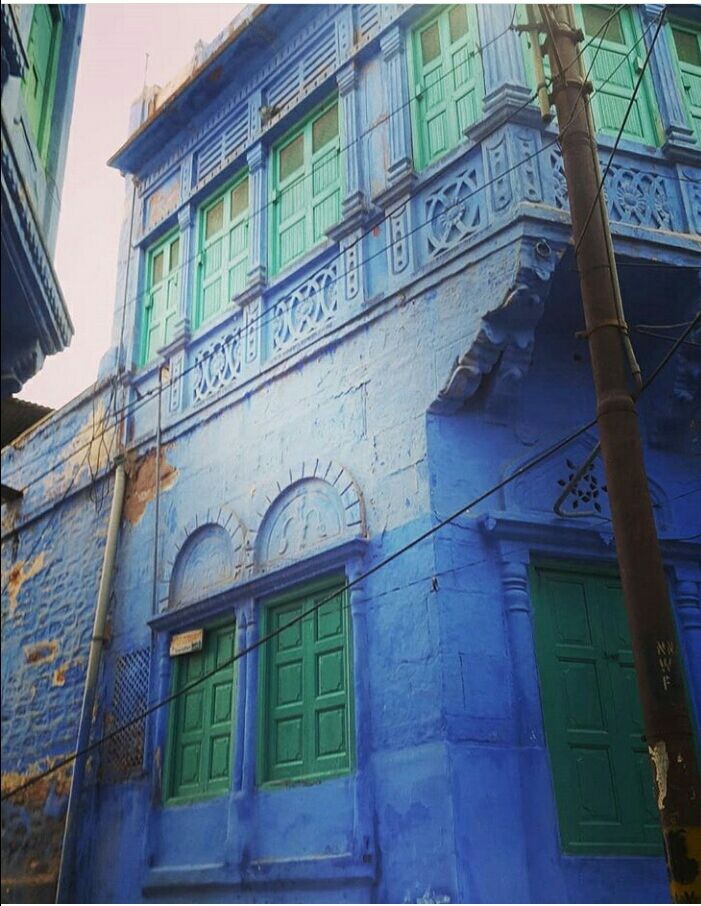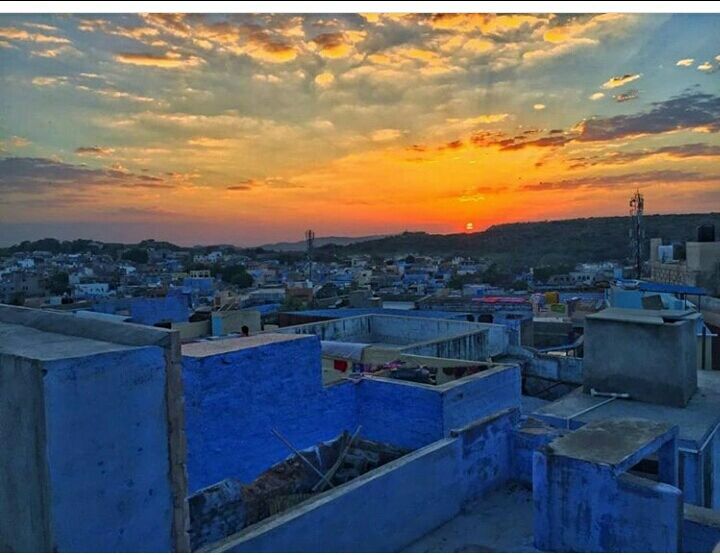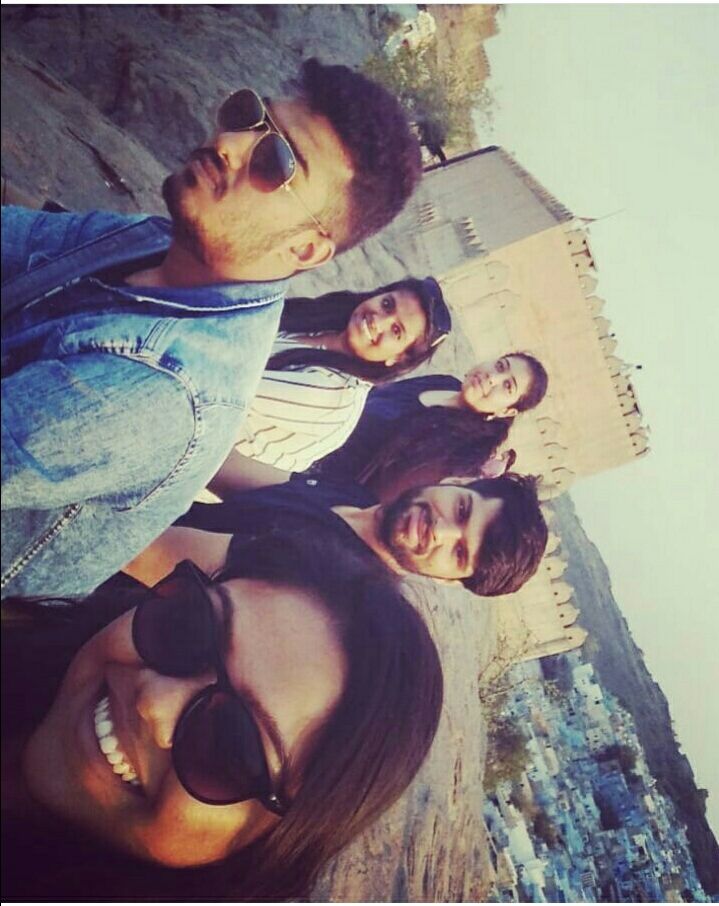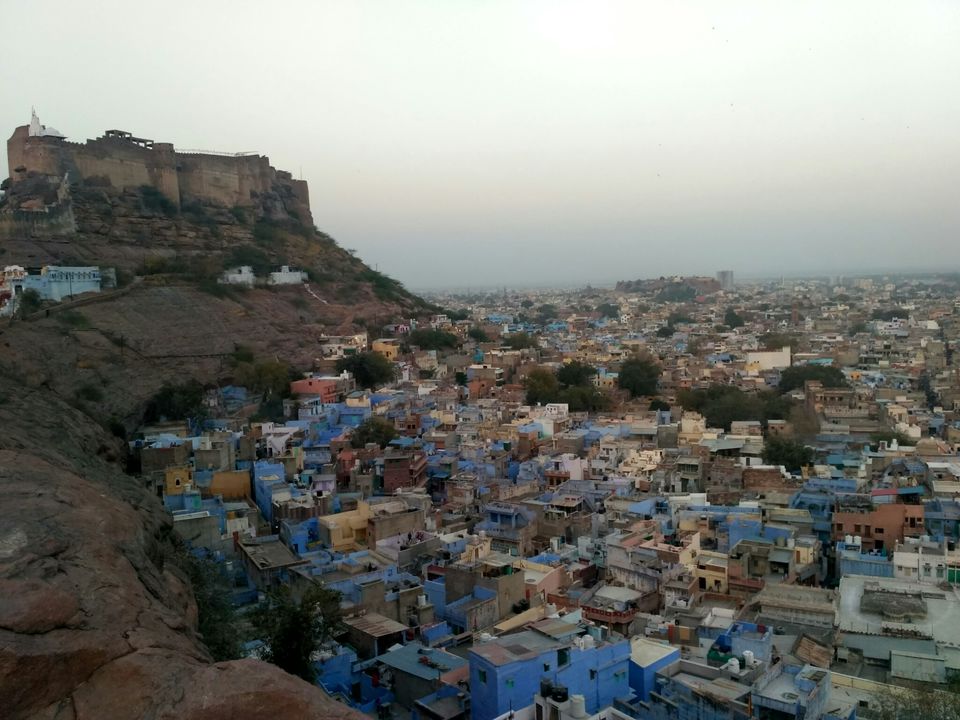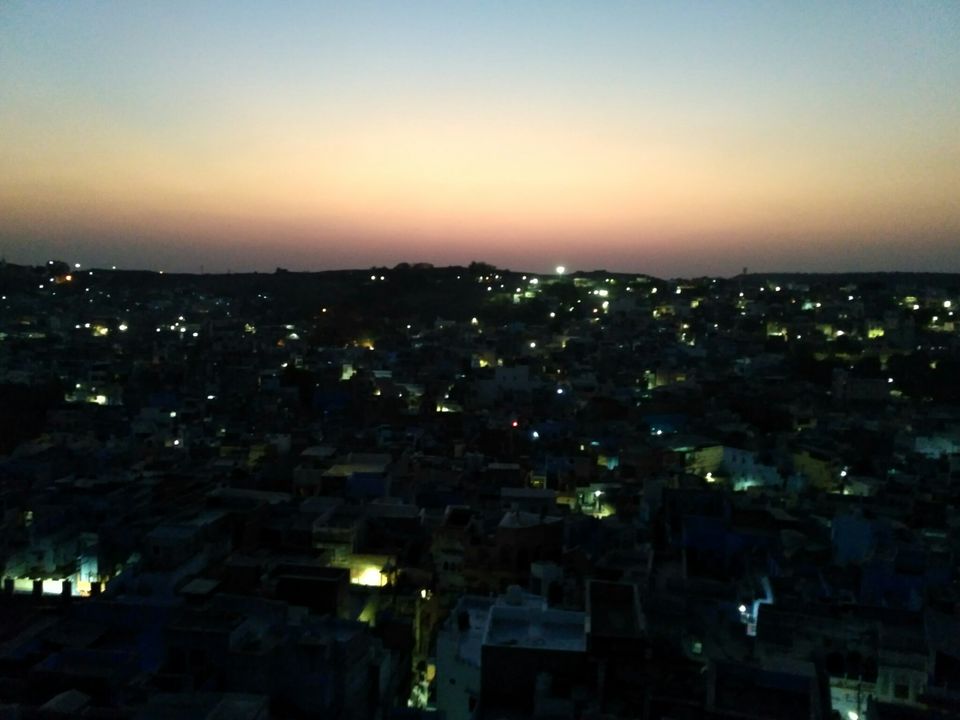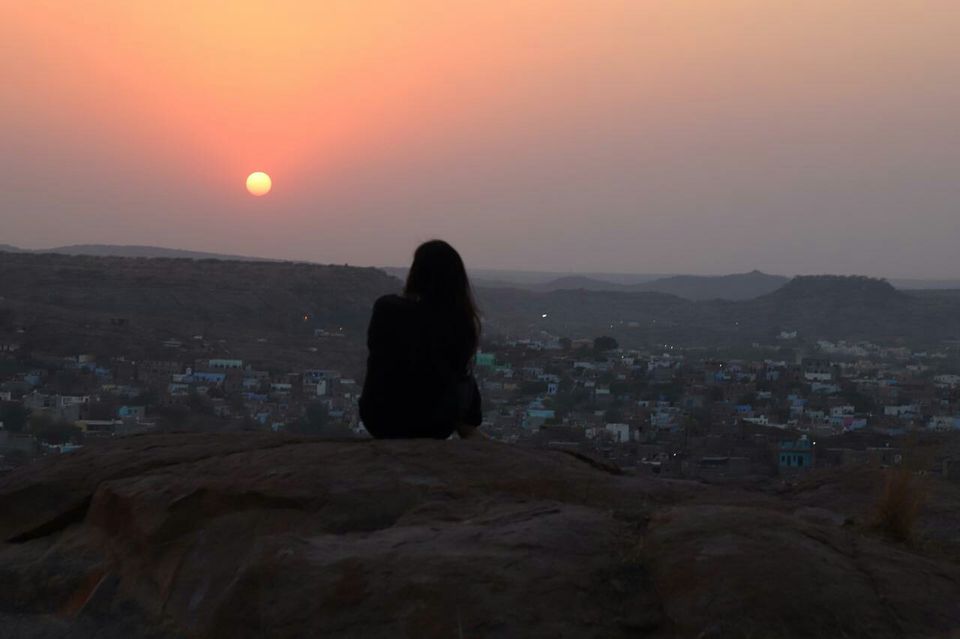 Next day we woke up lazily, had our breakfast and got ready to catch our train. We boarded our train at 11:15am, bid goodbye to our friend and left for Delhi. We reached Delhi at around 10 in the night on 13th March; yet another enjoyable trip came to its end.
As a suggestion: Always take a guide while strolling around the palaces or havelis only then you can actually enjoy the tour when you understand the stories behind every haveli.