Rajasthan literally means 'Land of Kings' is a colorful mélange of massive forts, stunning palaces, diverse culture, authentic cuisine, and warm people. Therefore, one can rightly say, Rajasthan is a colorful state with a royal past.
Jaisalmer is one of the top destinations in Rajasthan. Jaisalmer is named after Maharawal Jaisal Singh who founded it in the year 1156 CE. Located close to the Pakistan border and right in the middle of the Thar desert. Therefore, if you are in Jaisalmer, a desert safari in the vast sand dunes of Thar Desert is a must.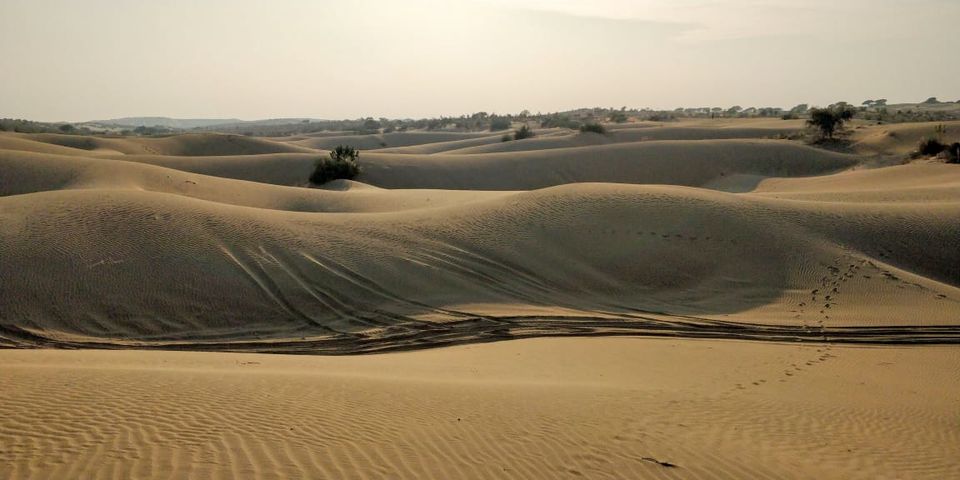 Best time to Visit
October to February is the best time for tourism. As post-monsoon, temperatures tend to drop till December and after January temperature rises, however, it is pleasant to travel.
April to June is really harsh.
July to September is monsoon can also be far more pleasant.
How to reach
Air - Jaisalmer Airport.
Jodhpur airport is almost 275 km.
Rail - Jaisalmer Railway station.
Road - Jaisalmer is connected by all motorable roads with all major cities.
My Story;
I was travelling in the month of January. We started from Bandra in Mumbai by 1.30 pm by Suryanagari Express and reached Jodhpur at 6.30 am the next day. We hired a cab from Jodhpur to Jaisalmer via Osiya. From Jodhpur to Osiya is 62 kms. The weather was quite pleasant. Our journey started with Sacchiya Mata Mandir, also known as Osiyan Mata Mandir.
Heading to Jaisalmer, which is another 240 km. We reached our Hotel Gorbandh Palace. Settled and relaxed for the rest of the day.
We started our day heading to what Jaisalmer is known for and is a magnificent structure and UNESCO World Heritage site, built from yellow sandstone by Maharawal Jaisal Singh in 12th CE.
The Jaisalmer Fort. It is one of the 'living forts' as almost one-third of the city's population resides in the fort. Standing on the 80 meter high Trikuta hill, the fort houses prominent structures like the Raj Mahal, which had been the royal palace of the fort, aesthetic Jain temples, Laxminath temple and four massive gateways.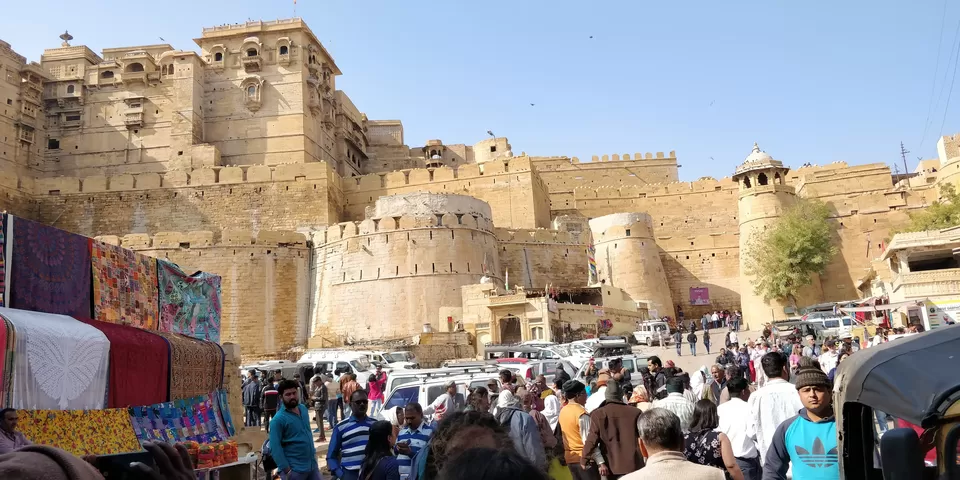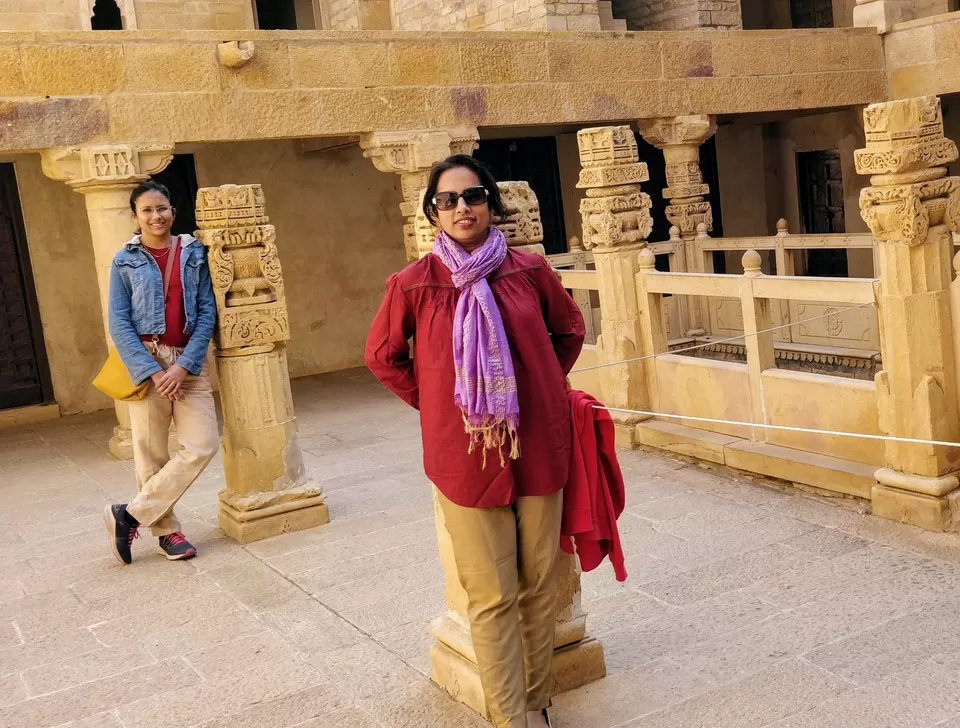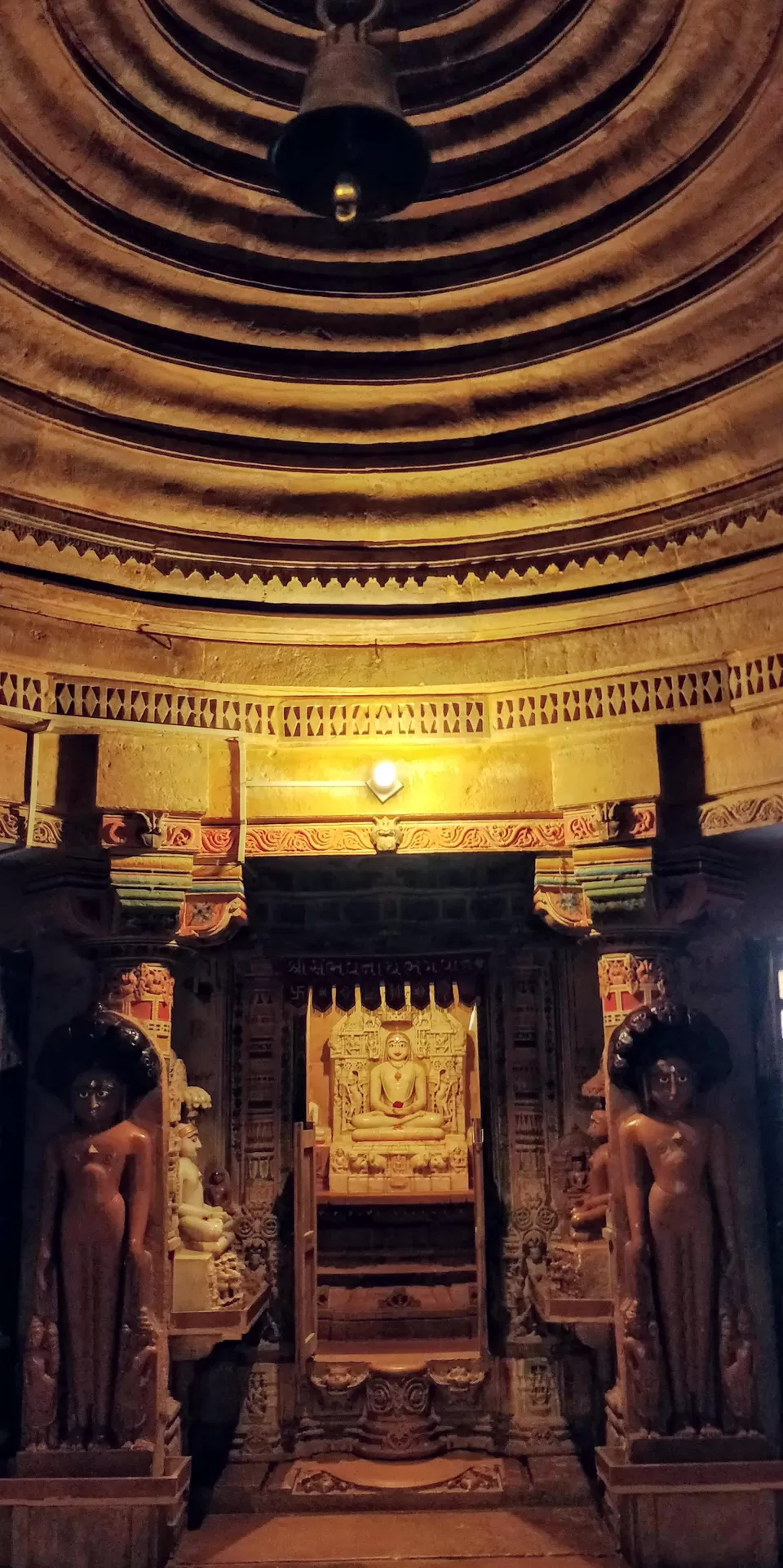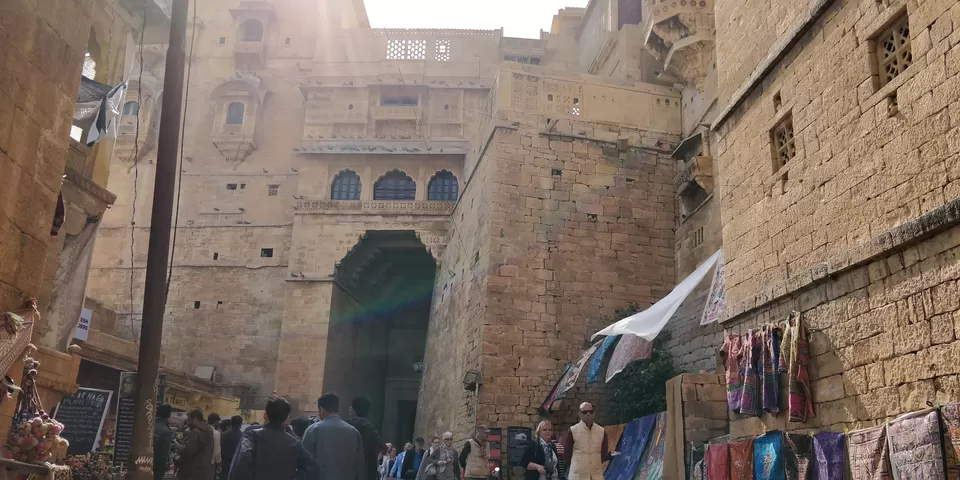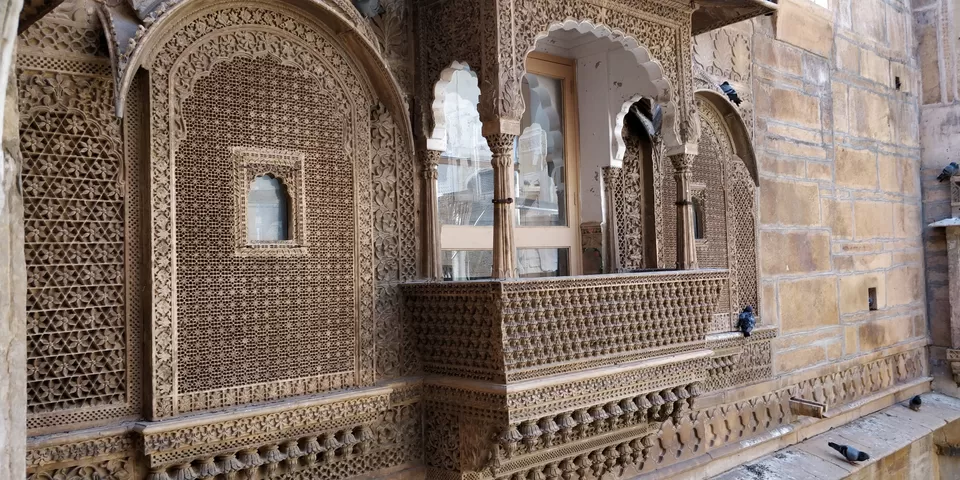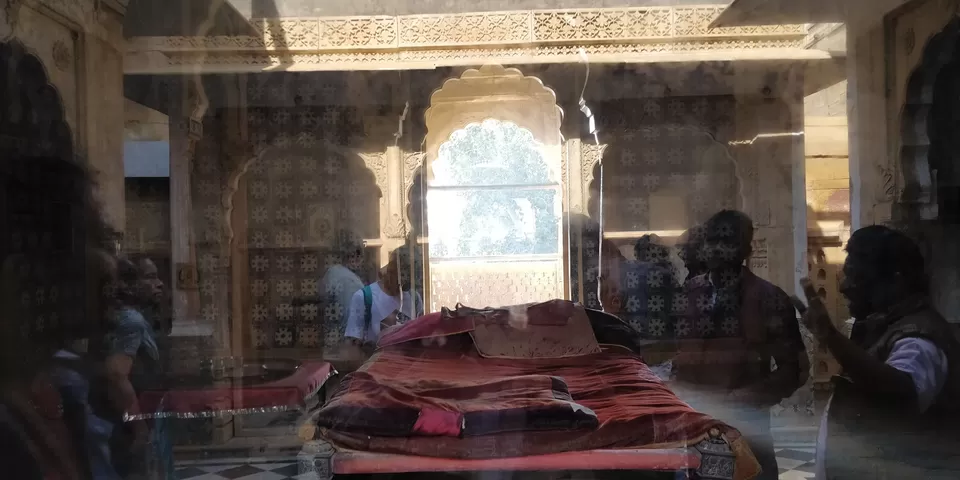 Just 900 meters away from Jaisalmer fort, we reach Kothari Patwa ki Haweli constructed by Guman Chand Patwa in 1805. Patwon-ki-haveli is known for its pretty paintings, intricate carvings and a grandiose style of architecture. The hardwork and aesthetic skills of the local Rajasthani craftsmen can be seen in every corner of this haveli.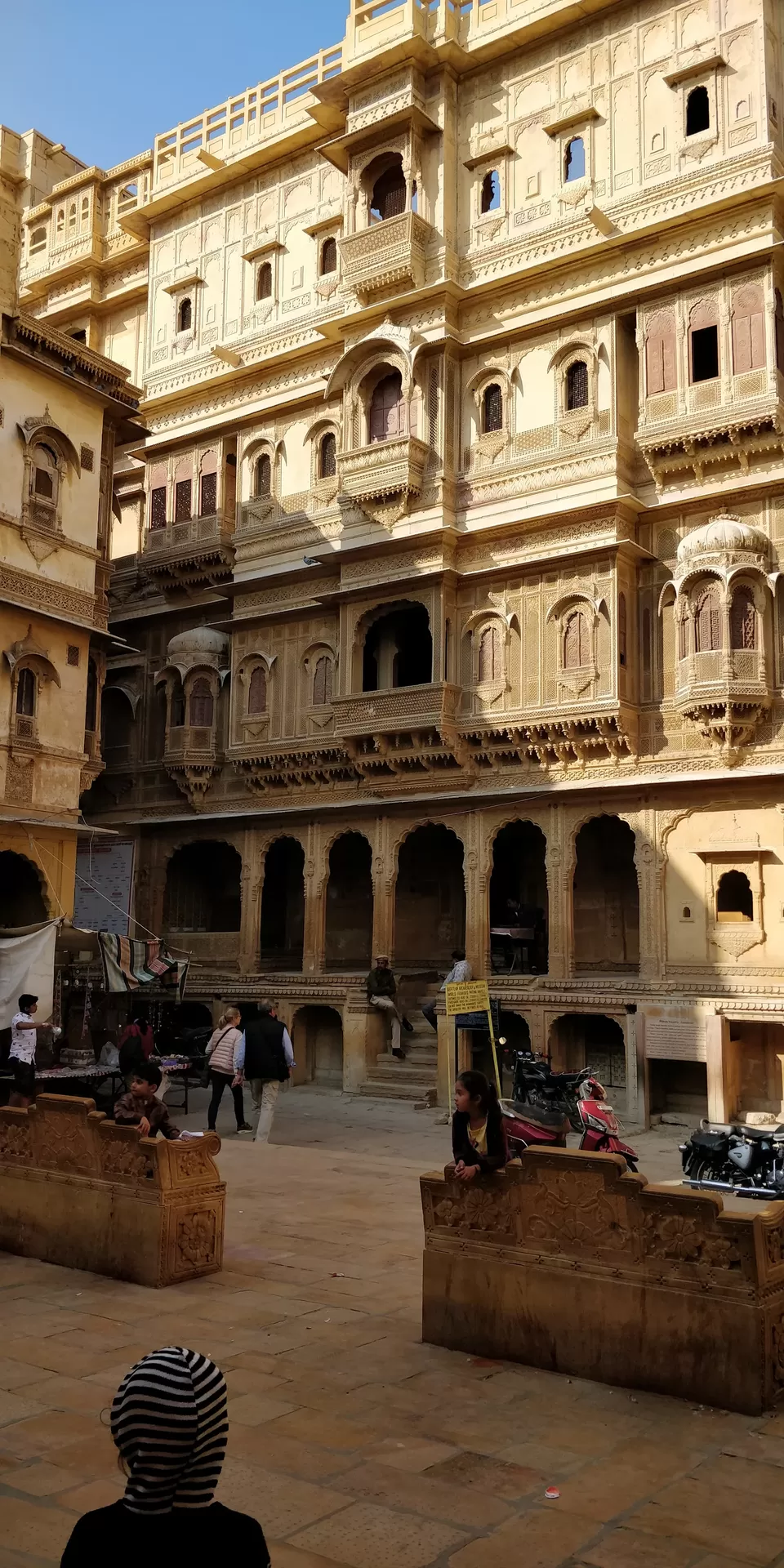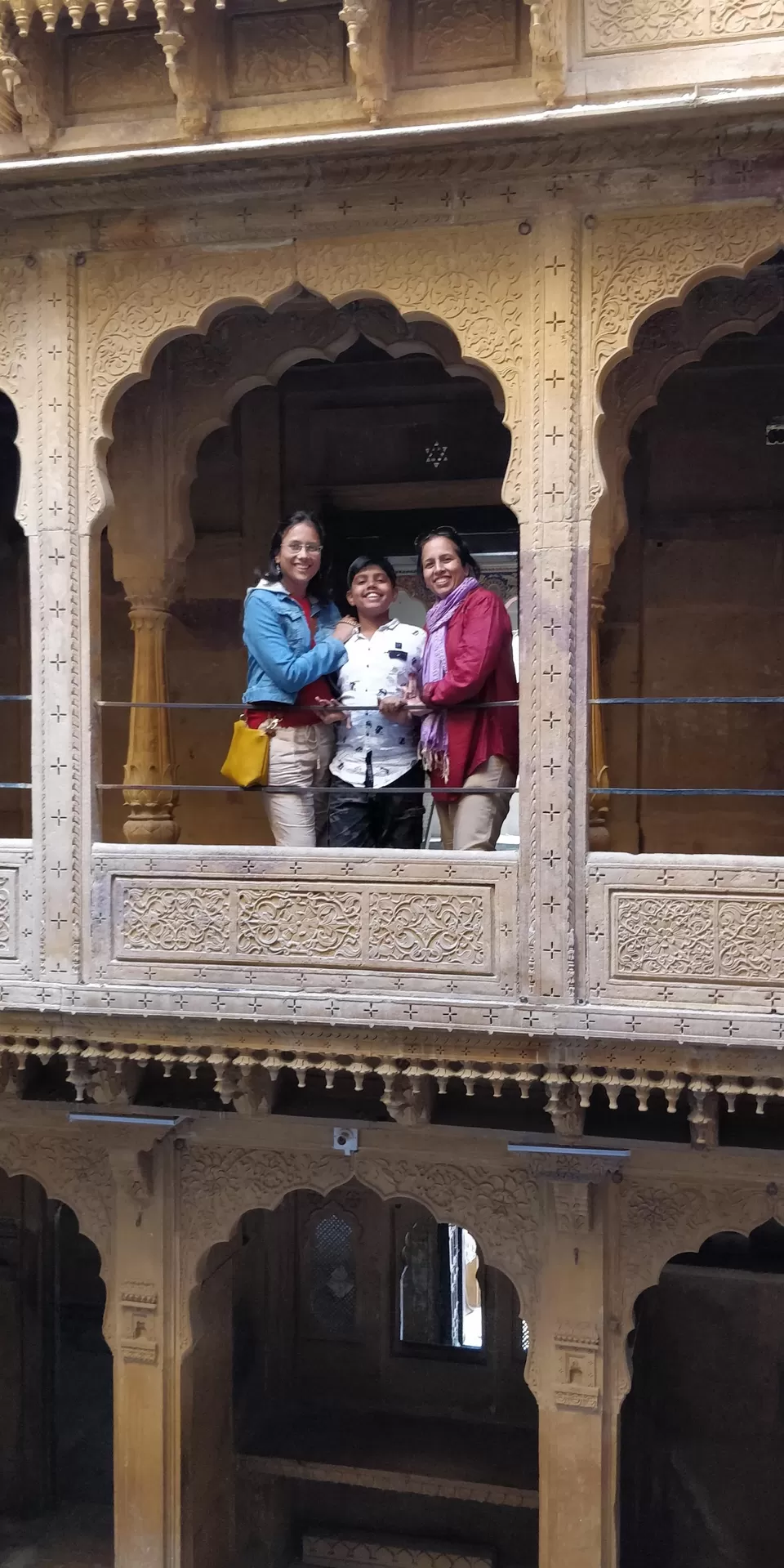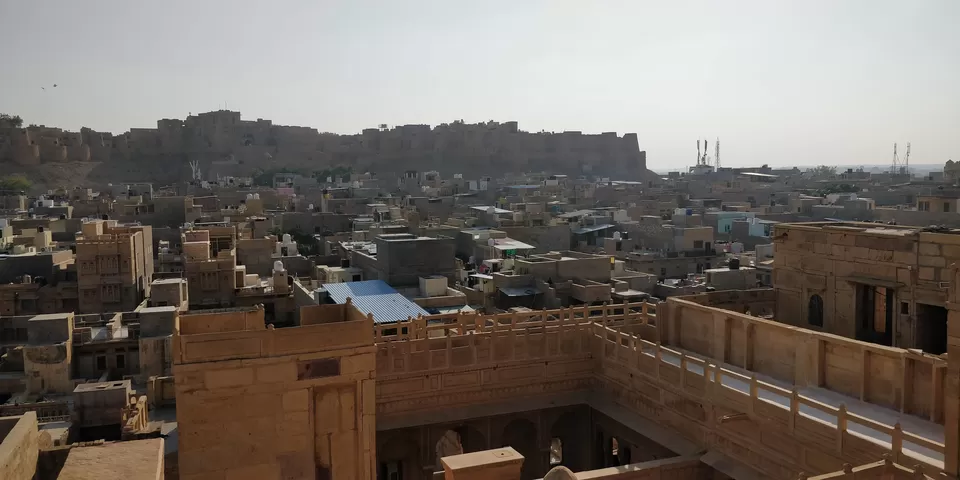 Nathmal Ki Haveli is just few meters away from Patwon Ki Haveli. Nathmal Ki Haveli was built by two Muslim jeweler brothers. They started working on the opposite sides of the building which lead to a similar but non identical left and right side. Apart from its extraordinary outer carvings, this haveli is known for its beautiful interiors with some incredible paintings and more. This haveli is an perfect amalgamation of Islamic and Rajputana architecture.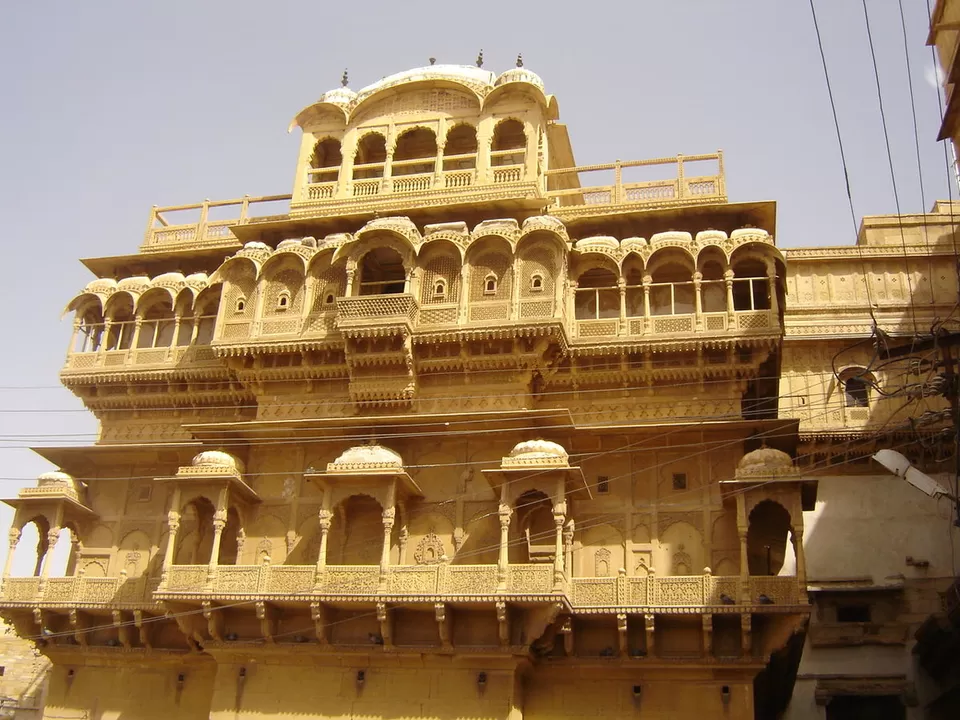 Next day, we checked out the hotel and now heading to Khuri Sand dunes. This day was the most awaited all because I wanted to experience sand dunes camping. Khuri is located at outskirts of Jaisalmer. Khuri sand dunes is relatively unexplored as compared to Sam sand dunes. If you desire seclusion and undisturbed environs, I would definitely recommend Khuri. I stayed at Gangaur Desert Resort in Khuri. Relaxed throughout. Walked on the sand, enjoyed sun set, traditional Rajasthani dance named Ghoomar and cold at night.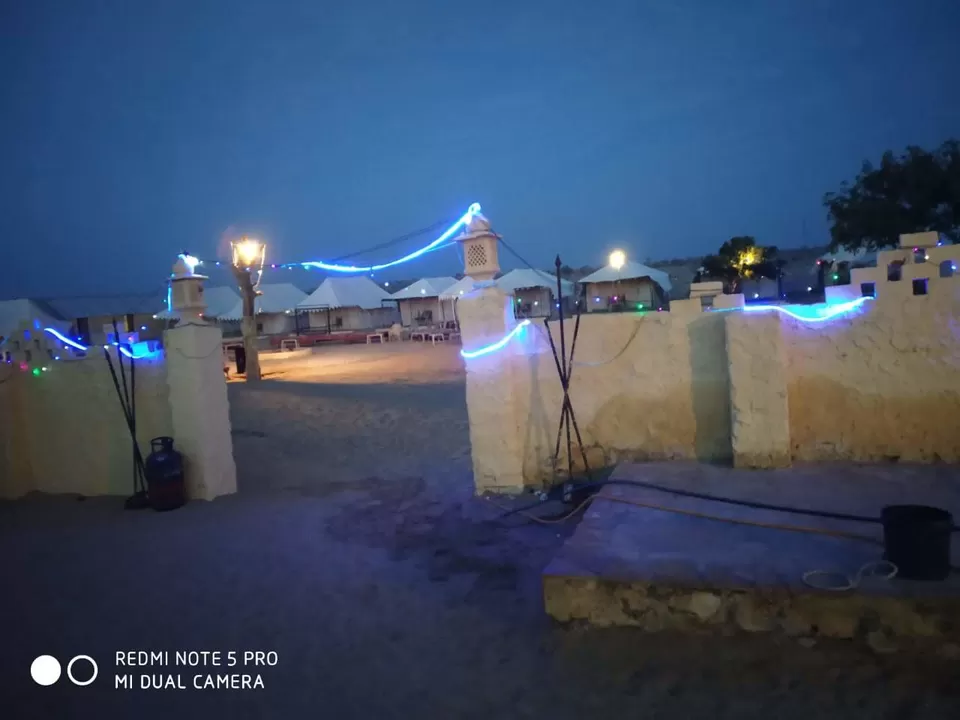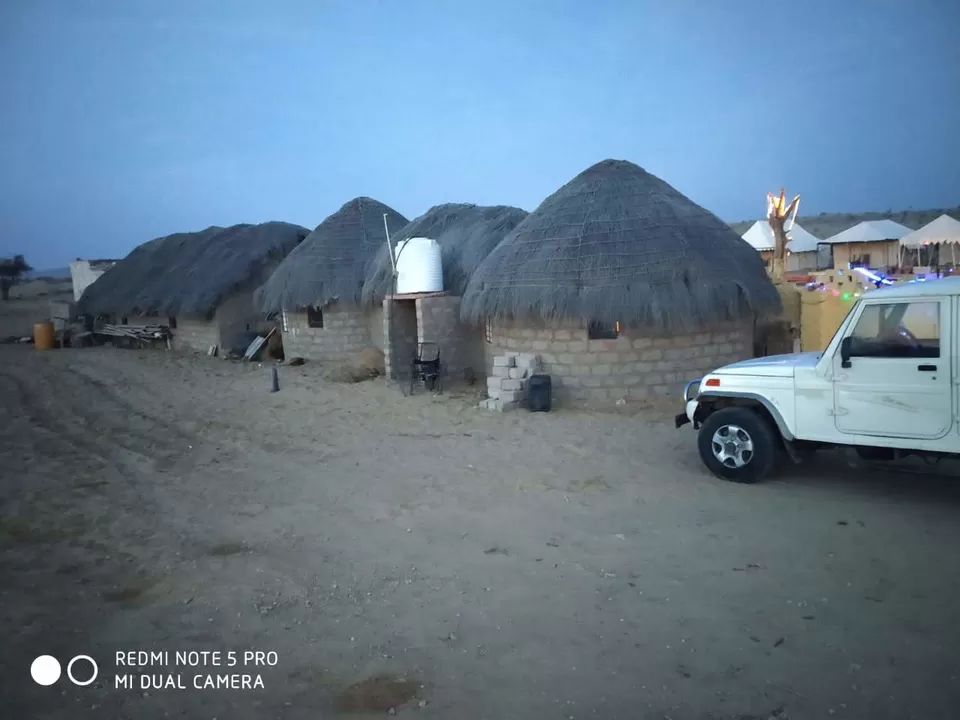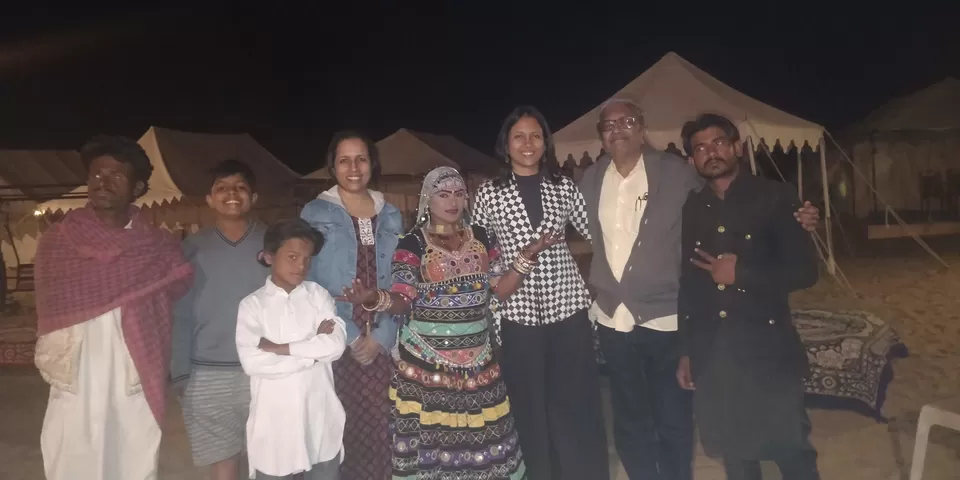 Today is the last day. Sand dunes adventure. We left early to watch Sun rise and I am sure you will believe me, it was mesmerizing.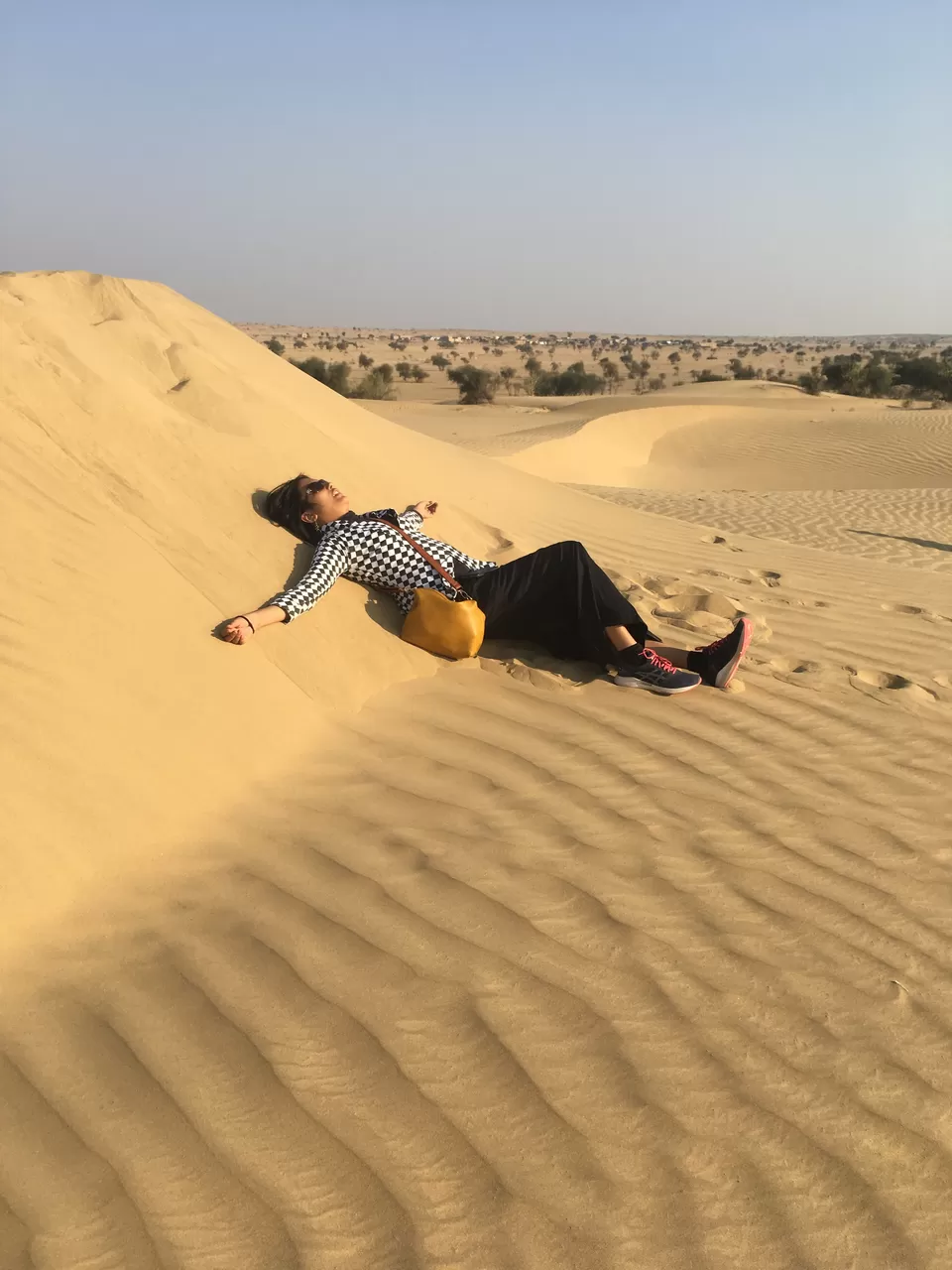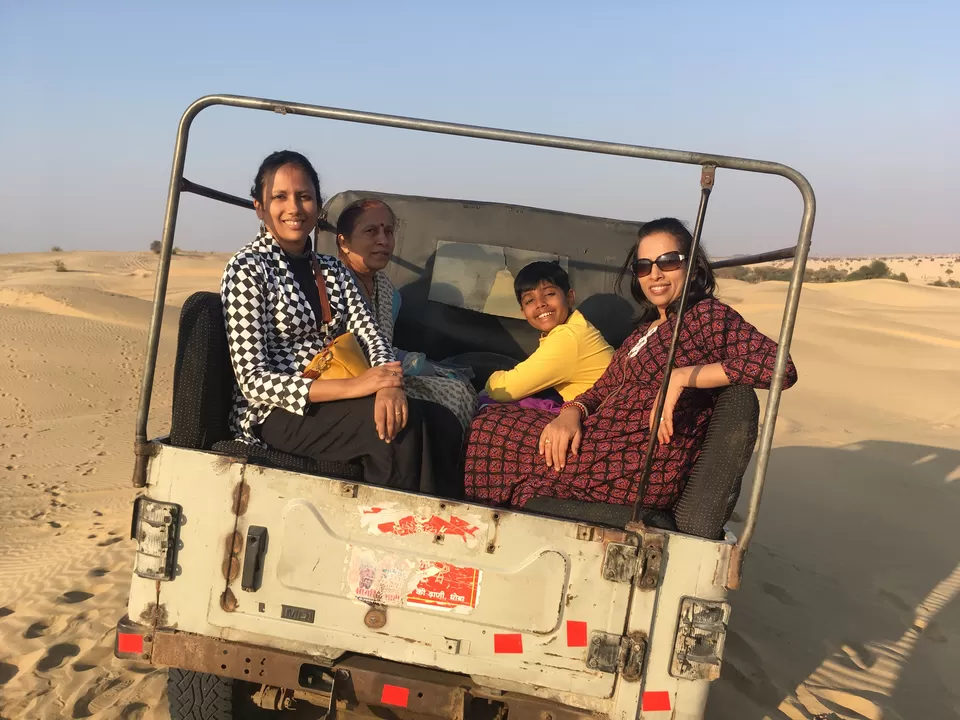 We stayed for a night at Khuri and after safari, we went back to the camp, picked our bags and left for Mumbai.
I enjoyed both history and nature. I enjoyed lavish stay at Gorbandh Palace and also camping at Khuri. I feel 4 days were not enough as I wanted to explore more and there is really lot more.
Few more places to visit;
6) Akal Wood Fossil Park
7) Kuldhara - Known as Ghost town.
8) Lodhruva - Known for Jain Temples and Kalp Vrisksha (wishing tree)
9) Tanot Mata Mandir - This temple is a blessing as the bombs fell near the temple did not diffuse in 1965 Indo-Pakistan war.
10) Gadisar rainwater lake
I would really suggest that one should take out a week to explore Jaisalmer, Sand dunes and around Jaisalmer. People welcome you in Rajasthani traditions, entertain you with local dance style and music, will make you eat more than your capacity and spoil you.
I hope this blog will help you and thanks for your time.