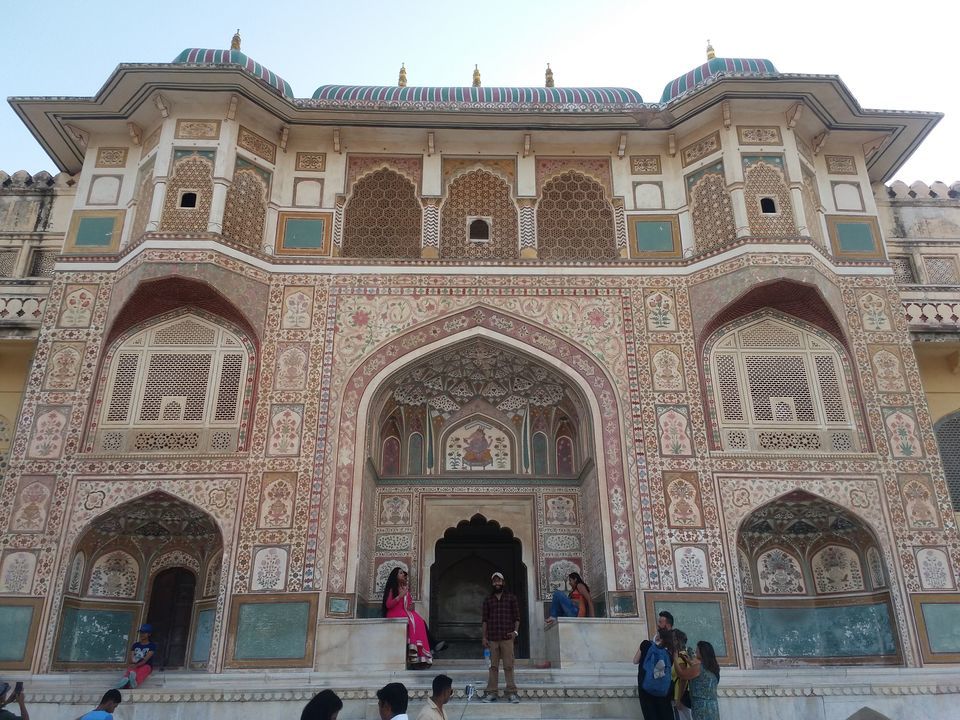 What is it :
Amer fort is also called as Amber fort and is located on Aravalli hills. This is the best thing to do if you are in Jaipur. It is a UNESCO world heritage site and has a very beautiful royal architecture.
When to go:
Winters is the best time to go. Timings (Mon-Sun, 8AM-9: 15 PM). It closes at 5:30 PM and reopens at 6:30 PM). So if you are going at this margin you can see the fort in daylight as well as in Moonlight. Entry fee is Rs200 per person. If you are a student always keep your ID card with you because most of the places in Rajasthan give a discount to students.
Where is it:
It is located in Amer town; 12KM from Jaipur. You can take buses,auto-rickshaw or private taxis from Jaipur to reach here.