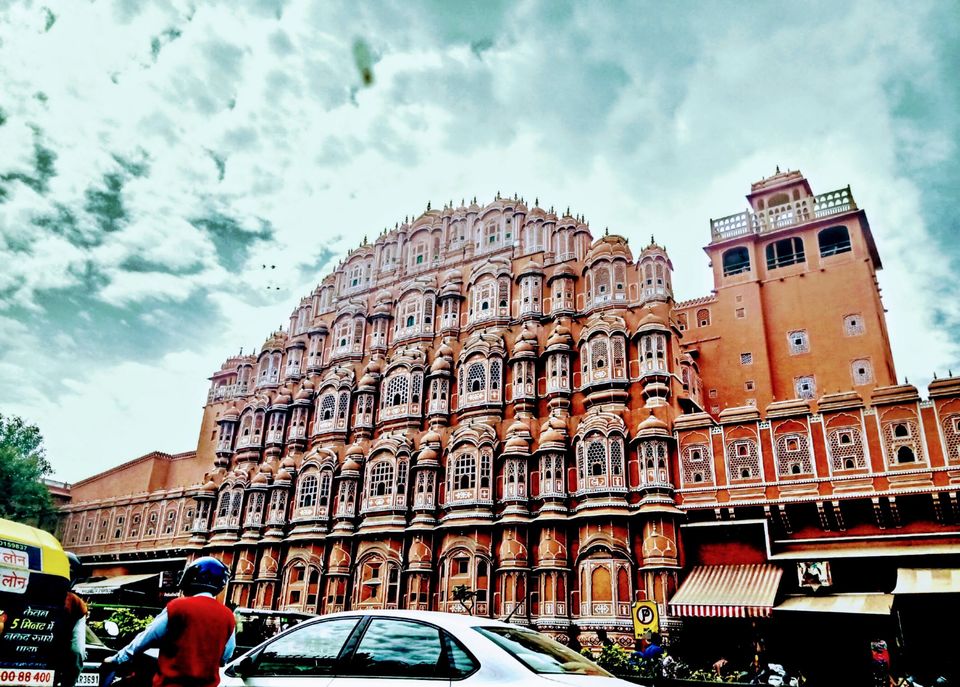 We started our journey in morning around 11.00 AM from Gurgaon. We had a drive for long 5 hrs. In between the trip we stopped by a restaurant that was reasonable and the food was really good.
While we were on our way to Jaipur we came across many palaces that were worth to see. Looking at the forts and palaces by the side of the road created more excitement to explore the place.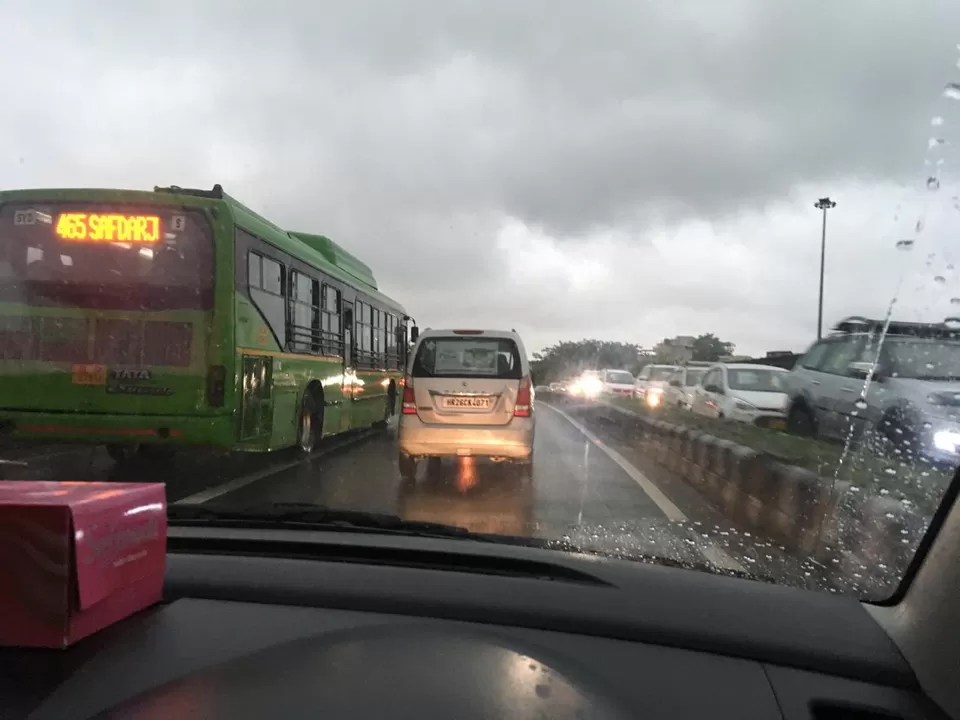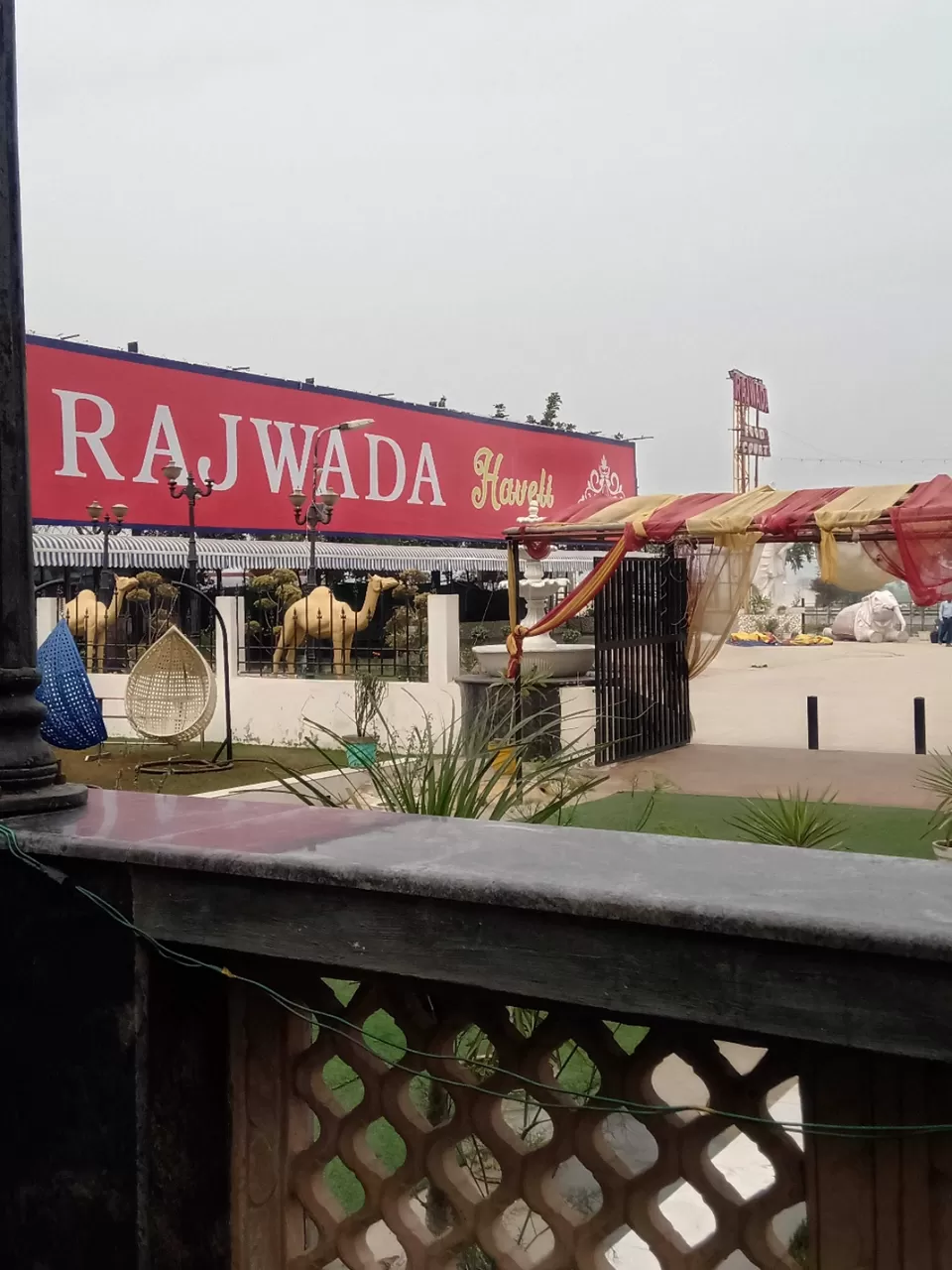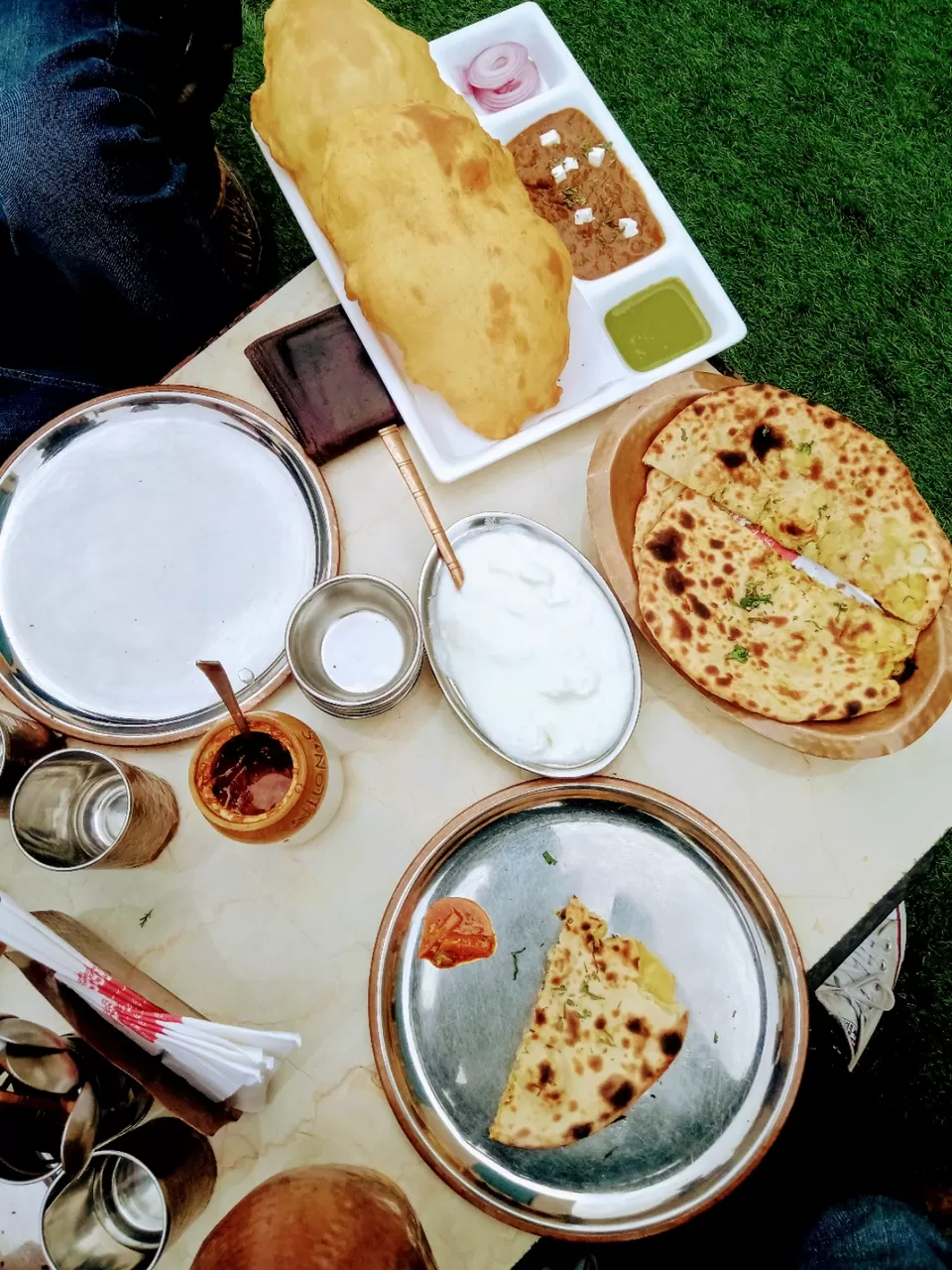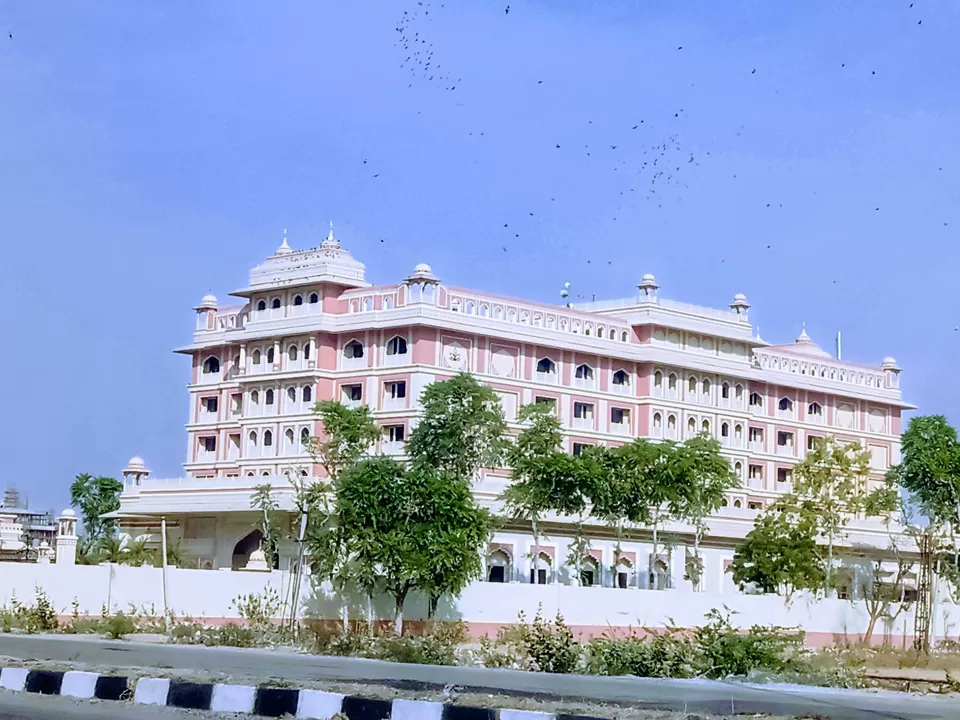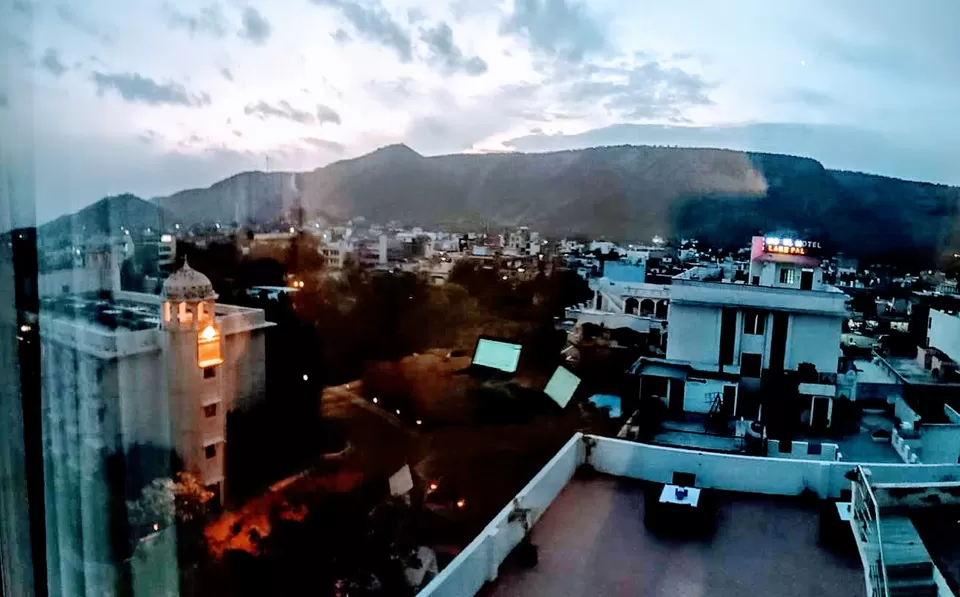 After 5 hrs of roadtrip we checked in a hotel and guess what, the view from the hotel was really awesome. We rested for the day and decided to complete some pending work so that we could have enough time to explore the place the next day.
So we had made all our plans for the next day but since we had a chilled night😜, we ended up late in the morning. And to add to the problem, our car choked out due to heat so the plan for rest of the day got halted sadly. We gave our car to service center and decided to hike around the streets of Jaipur .
I must say this was the best decision we took. The streets of Jaipur is pretty colourful with so much of culture and tradition to look around.
We had a fun time hiking around the streets and not to forget to mention; if you have a sweet tooth you should definitely try sweets from Laxmi Misthan bhandar (famous for different types of sweet).
We came back at our hotel and rested for a while. And just to inform, we were here to attend a friend wedding in Jaipur and this wasn't planned. At the eleventh hour, we decided to attend the marriage and with spare time we thought of exploring the place. After resting for a while, we were ready for the event and by evening we got the car back from the service center.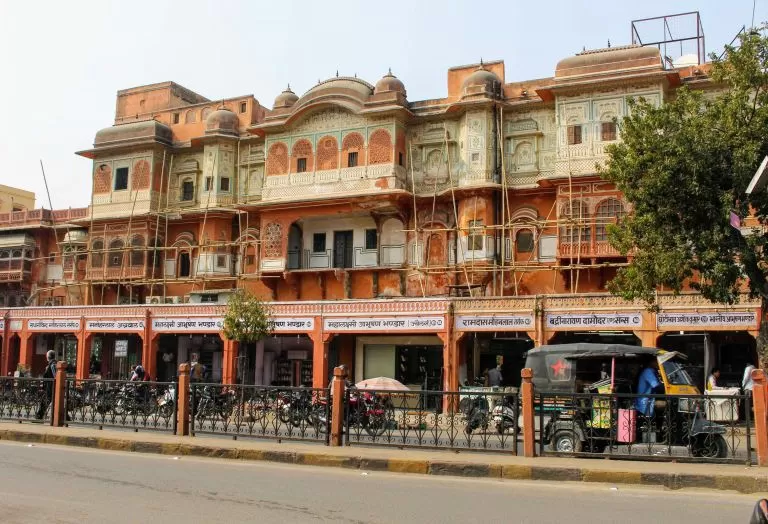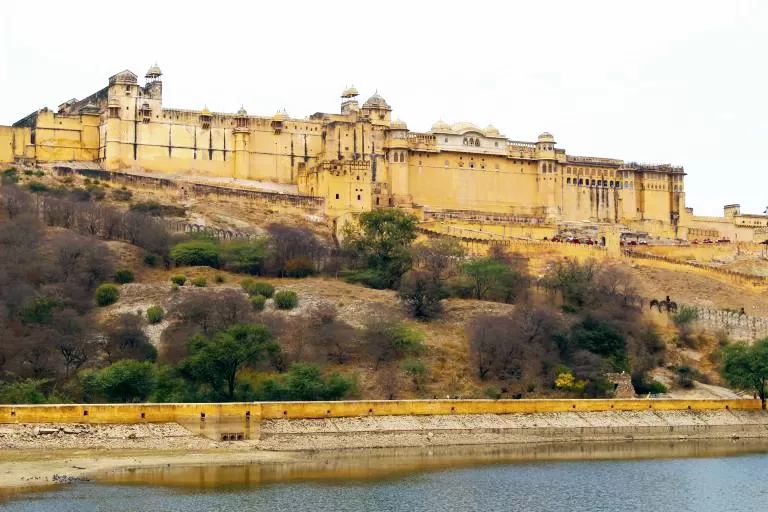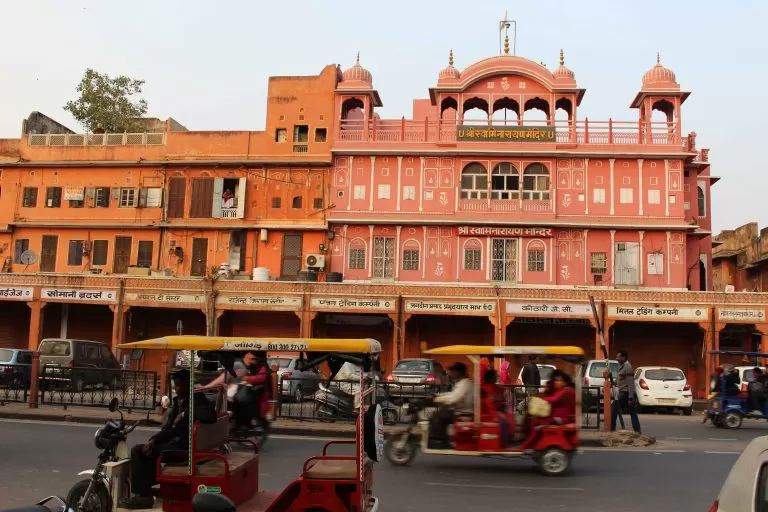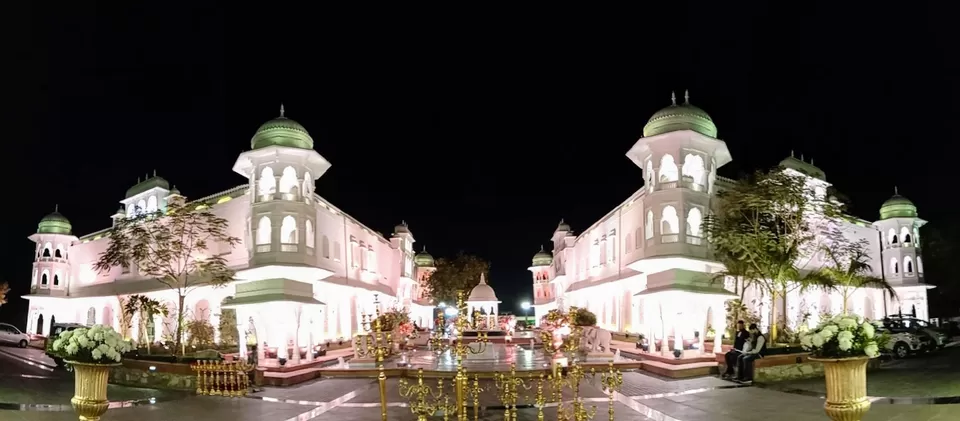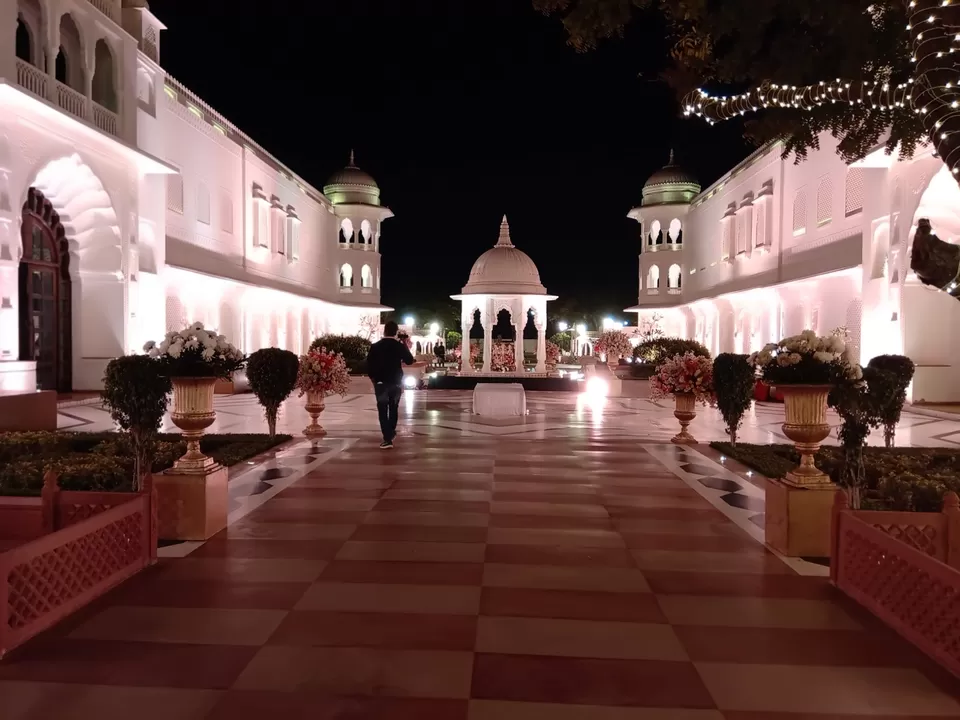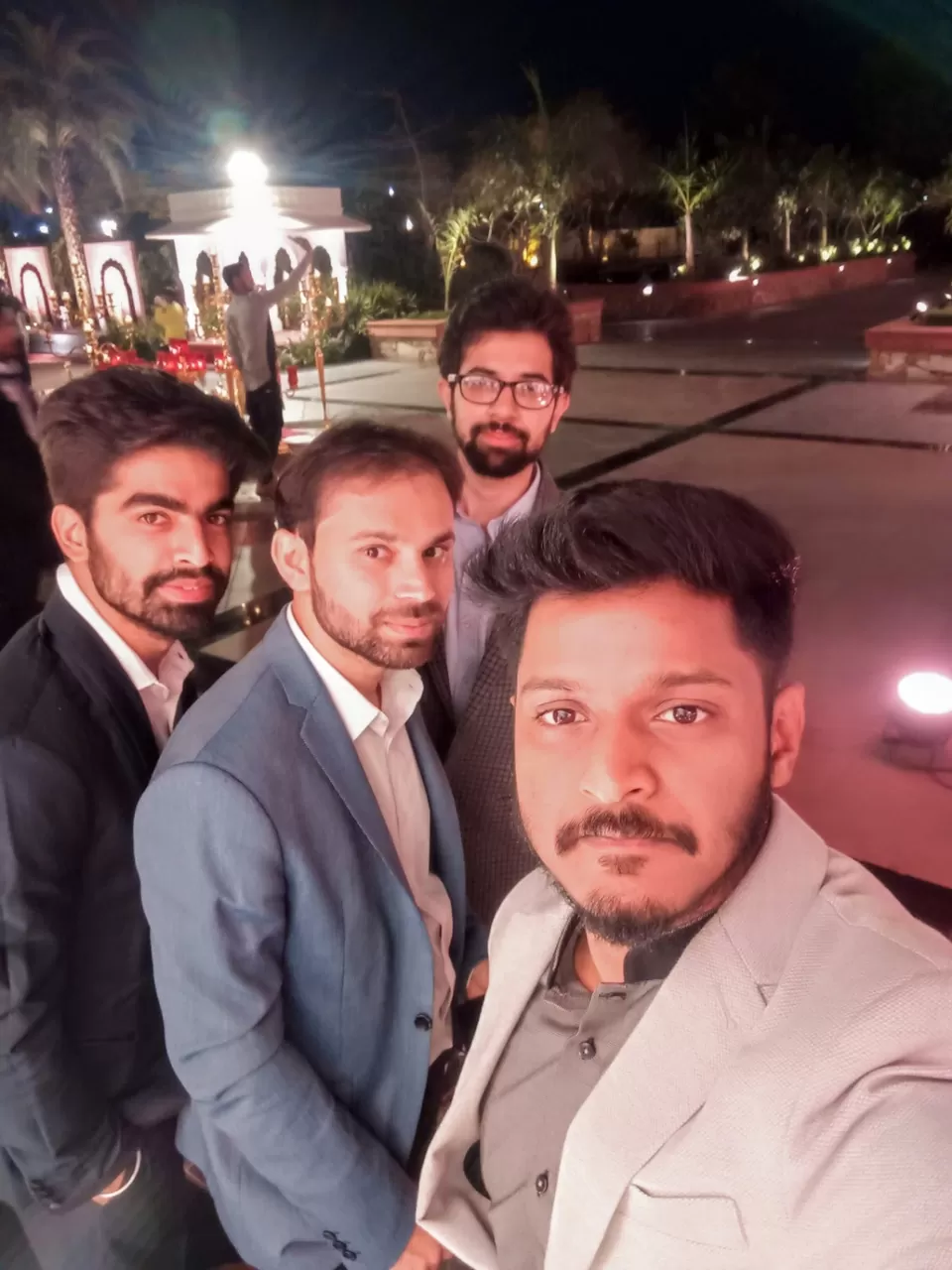 I would like to say this was one of the best marriage that I have attended. The wedding place was really vibrant and beautiful. Far away from busy town, the wedding venue was a place that was worth to visit. This was how we ended our Day 2 in Jaipur. It was hell of a day with few unexpected events but it was totally worth.
So unlike yesterday, we woke up pretty early in the morning and planned our day. It was going to be a short day to explore since we had to head back to Gurgaon by evening.
We checked out from the hotel and began our sightseeing option. Due to time constraint, we decided on two places Hawa Mahal and Jaal Mahal; which were the nearby spots to visit.
While visiting any historical places in Jaipur one thing everyone will observe; all the historical places in Jaipur stands in the middle of busy streets. The places will have its own charm. Unlike various historical places guarded with so much of restrictions, you will see streets congested with traffic and filled with hawkers, with each trying to promote their local artisans.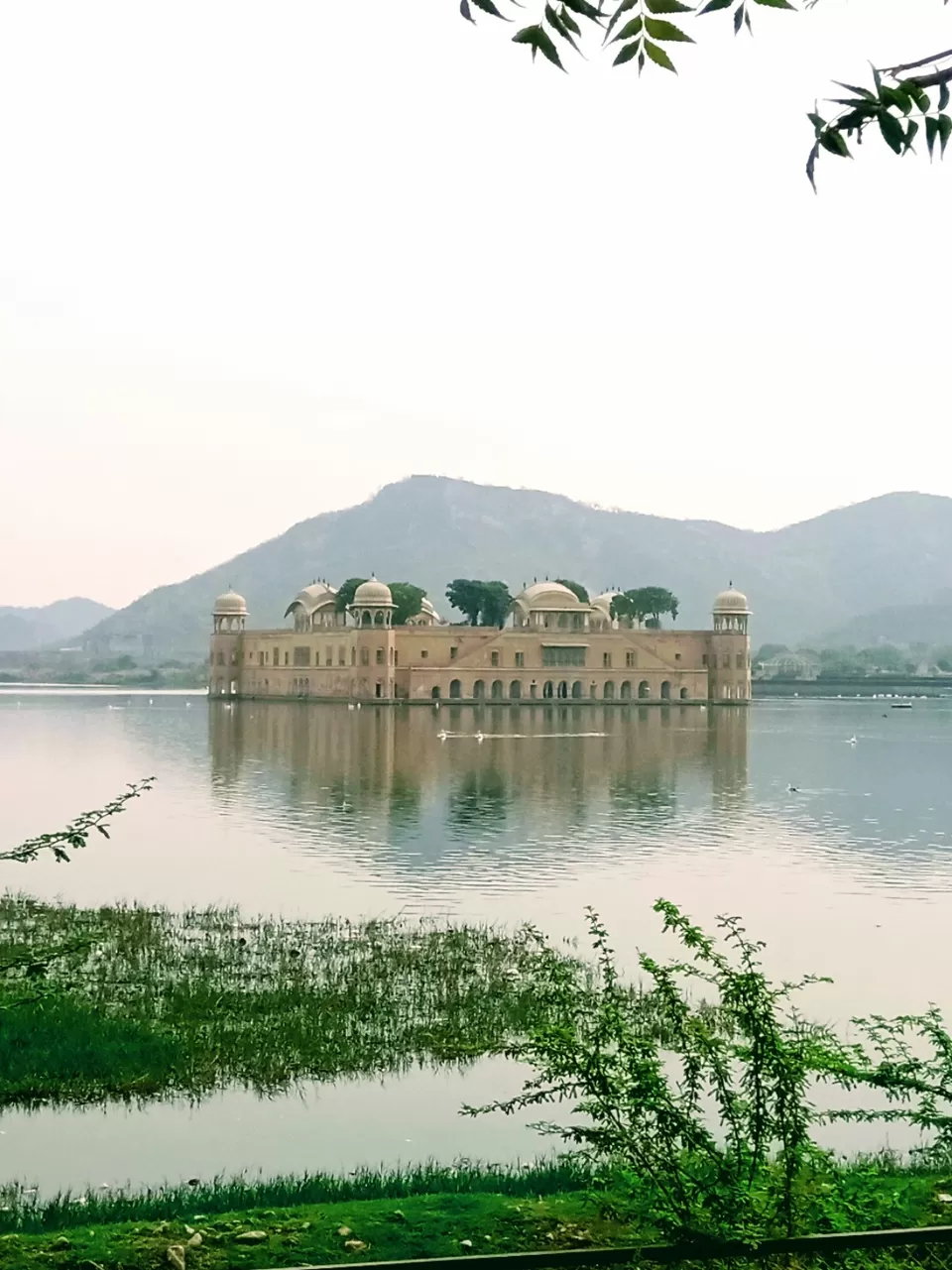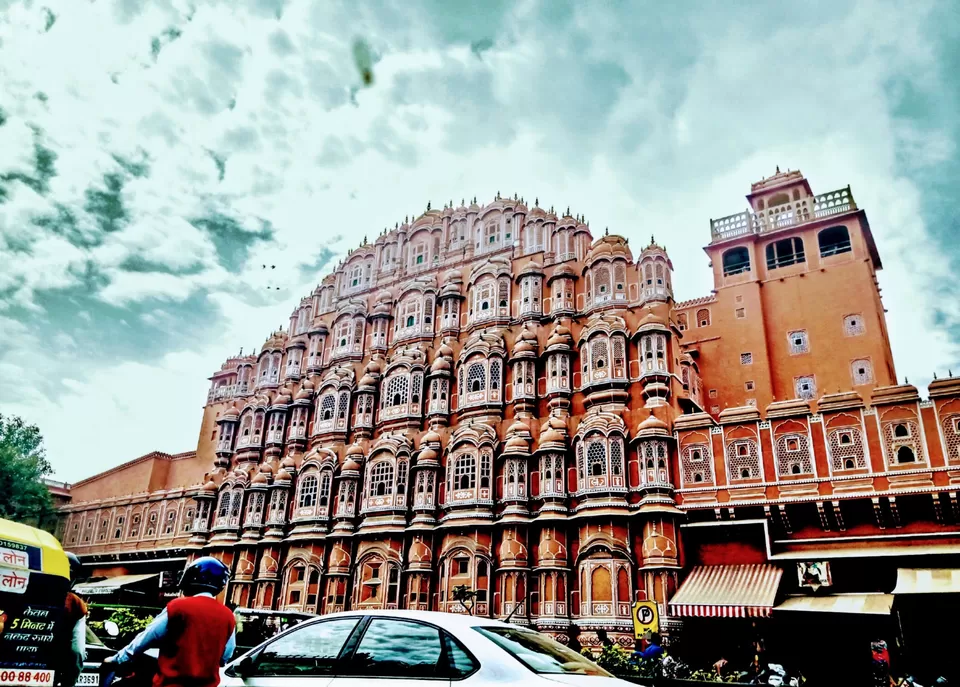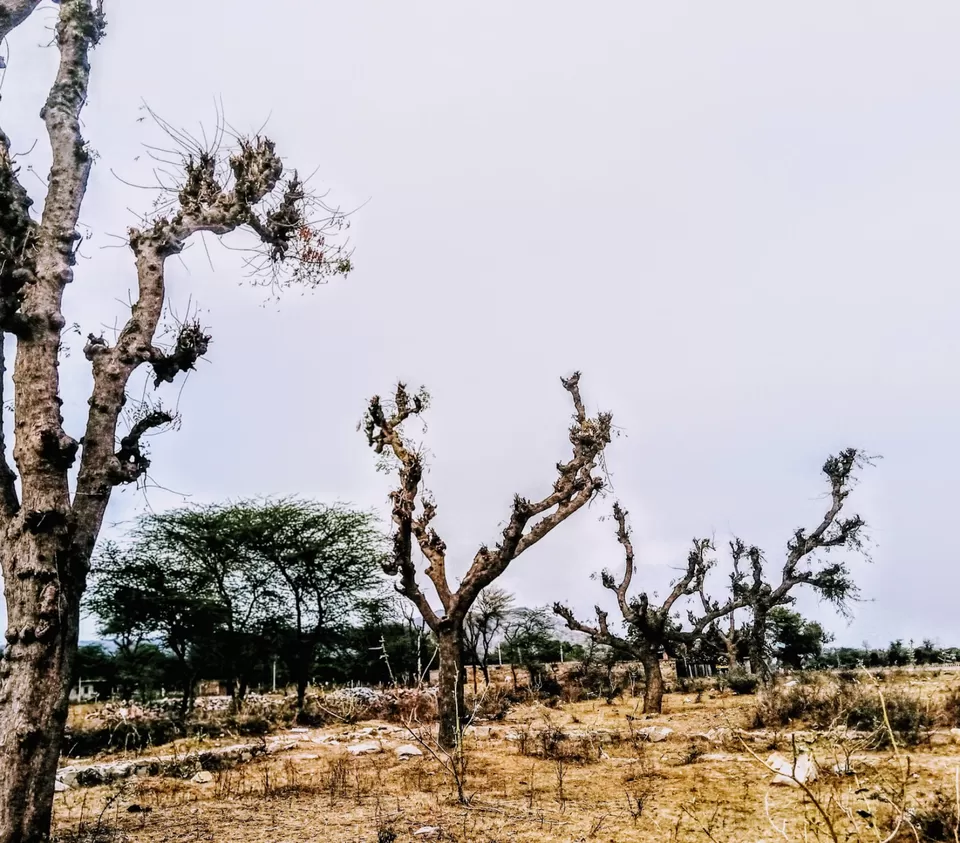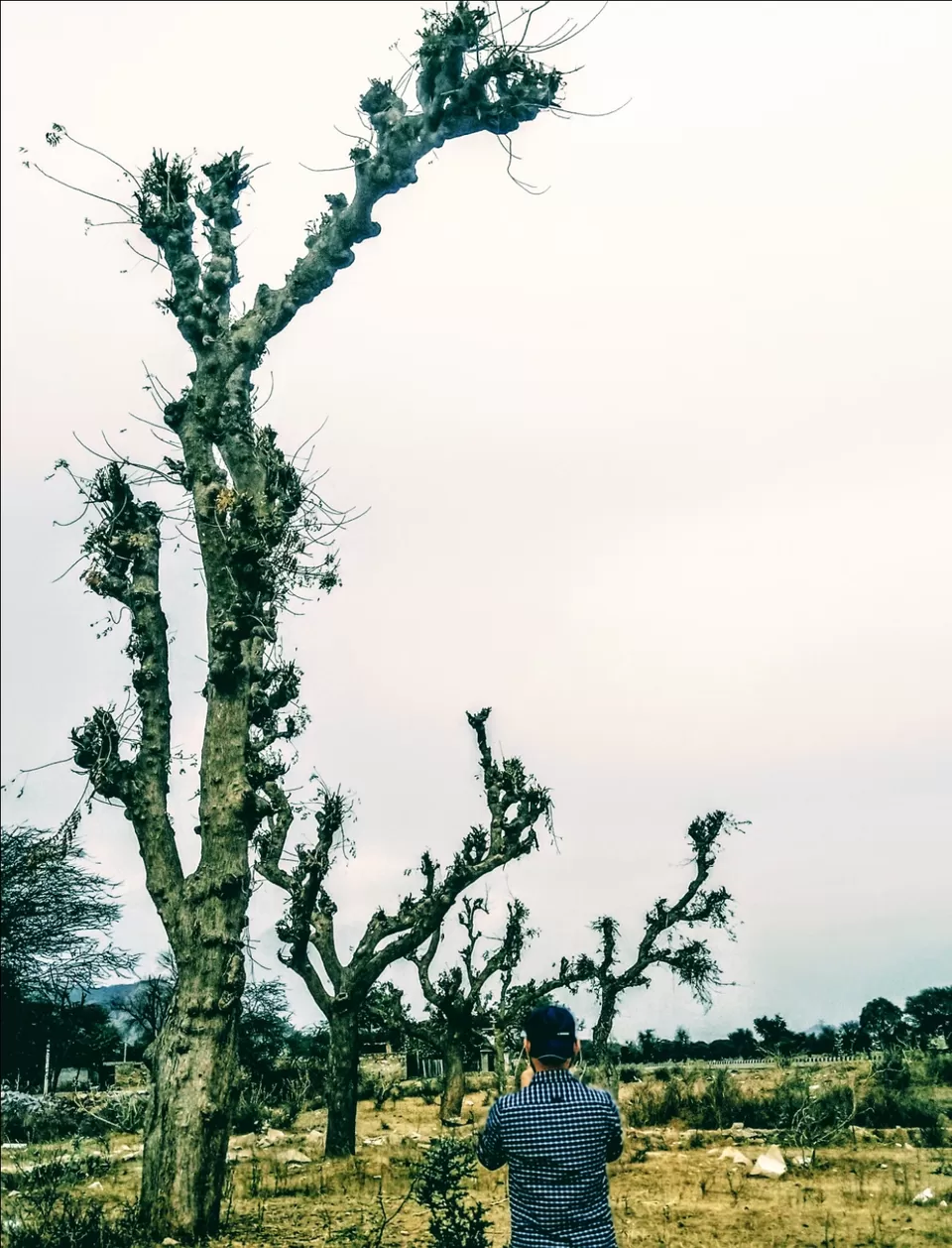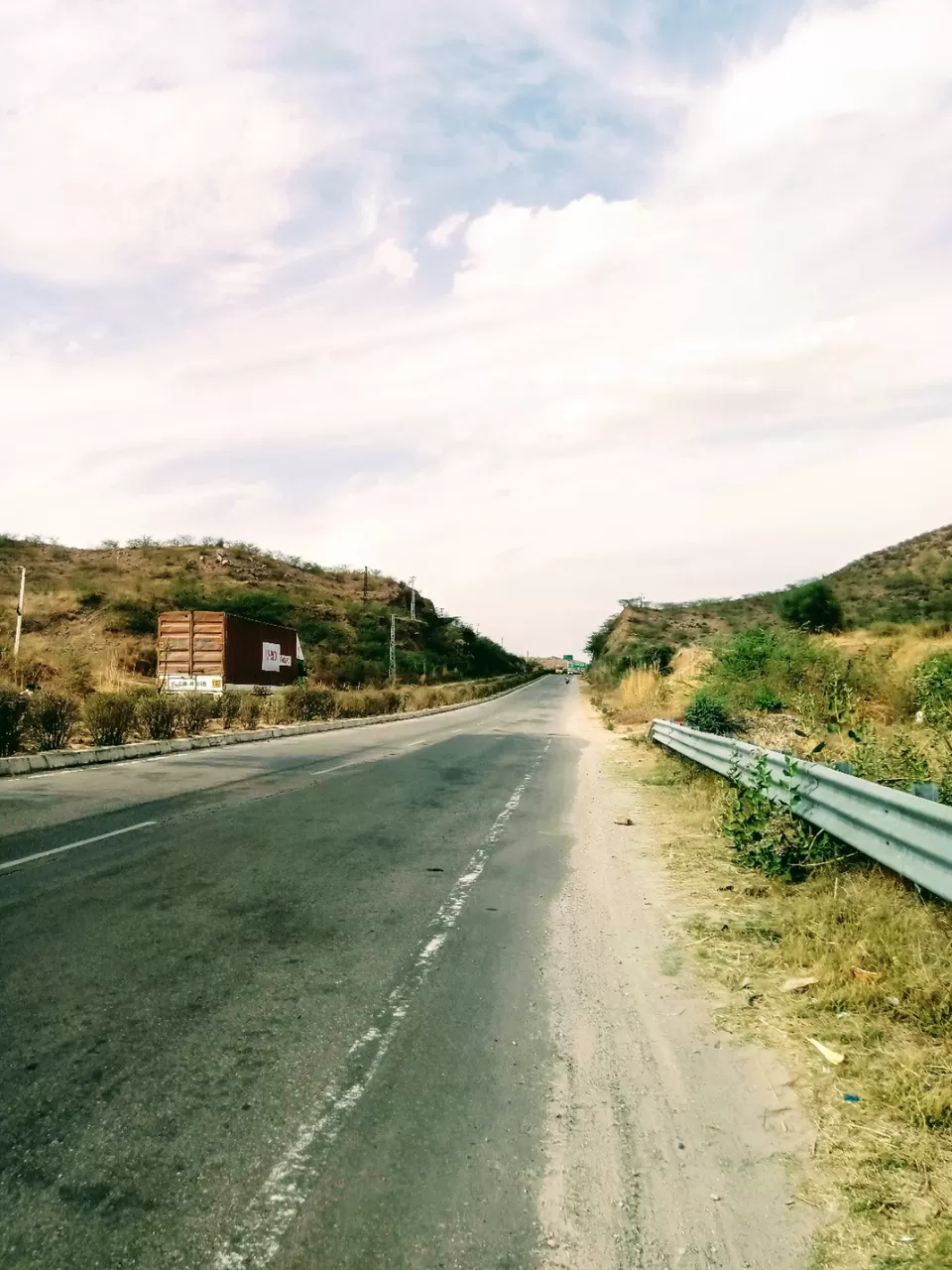 This is how we spent our day in Jaipur. The stay at Jaipur was a short one but indeed it's a place I am looking to visit one's again.