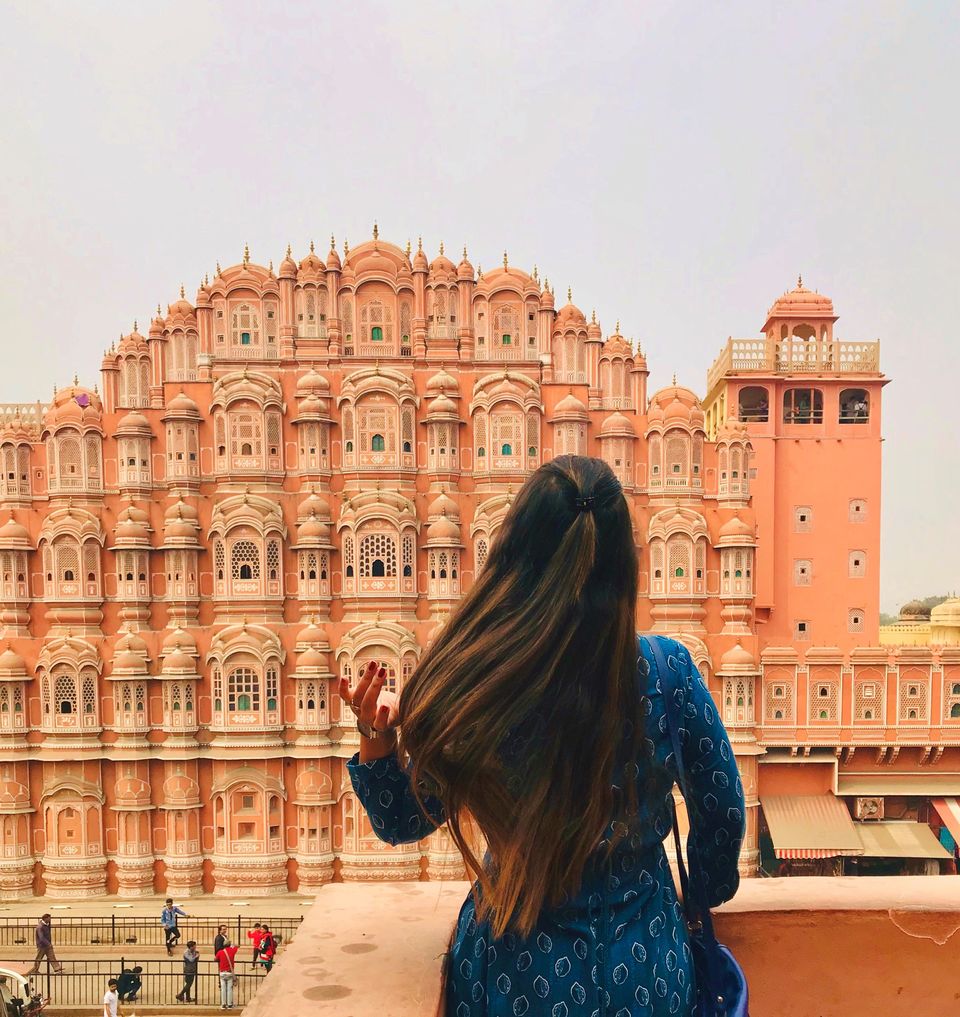 When we've that ardent desire to travel and a long weekend coming, we could not resist our vagabond pulses and contemplate on our next destination. After much pondering and bickering, we gave in for Jaipur.

Jaipur is India's magnum opus and exhibits an elegant blend of the ancient and the contemporary that attracts abundant vacationists. This bustling city offers from pink-tinted buildings to historic splendour, from colourful markets to chaotic streets, from the traditional delicacies to modern-aged cafes and the list goes on and on.
From October to March, its winter in Jaipur and ranges the best time to visit the pink city of Rajasthan. It humbles you with cool breezes. This season is favourable for the travelers, as one can explore without having to find a shed.