I am really very excited to tell you about my latest tour that I had this winter with my friends a heritage trip to Rajasthan. I always envied going to Rajasthan. I've read stories of the brave Rajputs and Kings of Rajasthan, their folk tales, beautiful castles and Fortes, colorful culture and people, fares of Rajasthan, The Thar Desert and so many things. I always wanted to know more about Rajasthan and feel the different colors of life that I have read in stories.
We planned to make this trip thrilling with my friends and for it, we first inquired about the best Rajasthan tour packages provider. After some time of inquiries, we are with best travel packages service provider HTO (Hidden Treasures of India) who had arranged our full systematic tour including our transportation, accommodation, and food at different places. We were also given a tour guide which made our tour awesome by his personal knowledge of Rajasthan. We had 7 days trip of Heritage Rajasthan and the experience of this tour we can't forget entire life. For you especially, I have decided to write about the fun we had in the day to day activities.

Day 1
The trip started by reaching to Jaipur where we were warmly greeted by Sheesh Moond and he took us to a hotel. We were given a brief orientation of our trip there. We started our trip by going to the fortes of Jaipur. Firstly we went to Amber Fort.

Amber fort was built by Raja Man Singh. Amber Fort was constructed of red sandstone and marble. It is famous for its Hindu style architect.
Long ramparts, series of gates and cobbled paths are some of the features there that represent its Hindu Architect.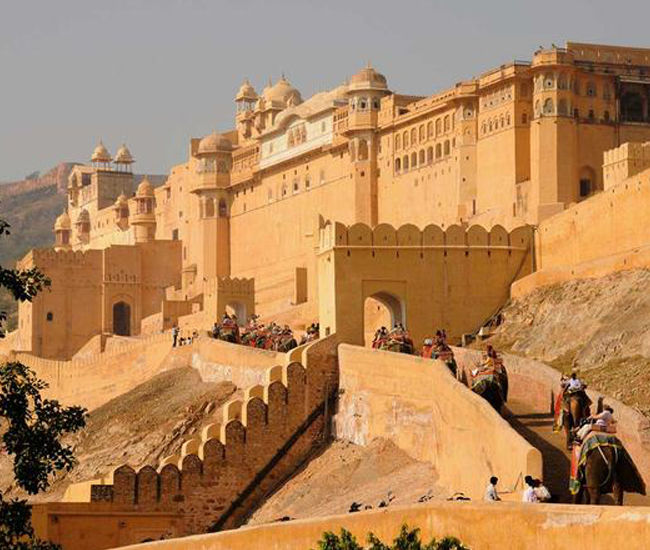 Our next destination was Hawa Mahal (Wind Palace)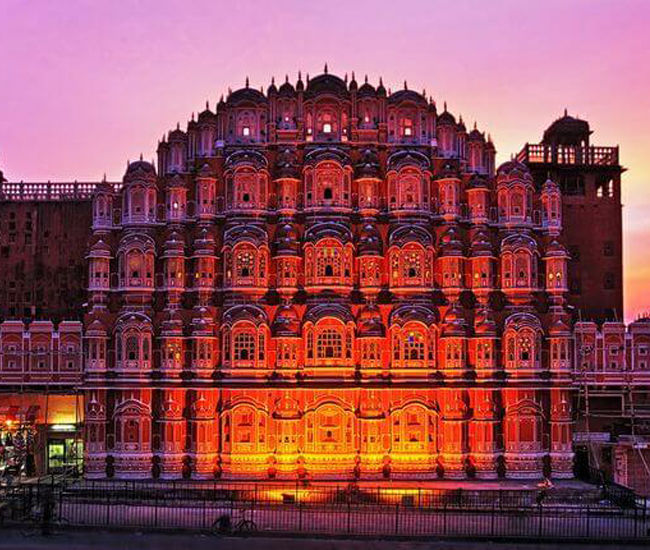 After that, we went to Royal City Palace & Museum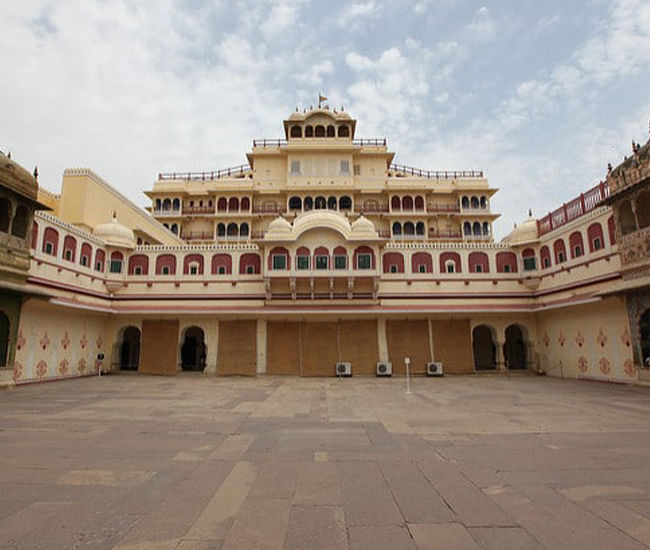 Jantar Mantar and Ram Nivas Bagh.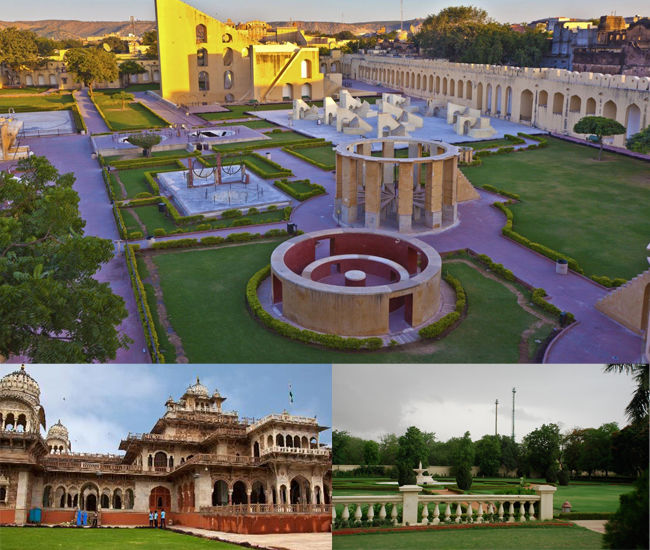 In the evening we went to local markets for a walk in the majestic capitol. The city is called Pink city because most of the monuments and buildings are painted in Pink.
Day 2
Our next destination city was the Blue city; Jodhpur. It was a princely state by the same name and its capital was Mewar. We reached there early morning.
We went to Umaid Bhavan Palace,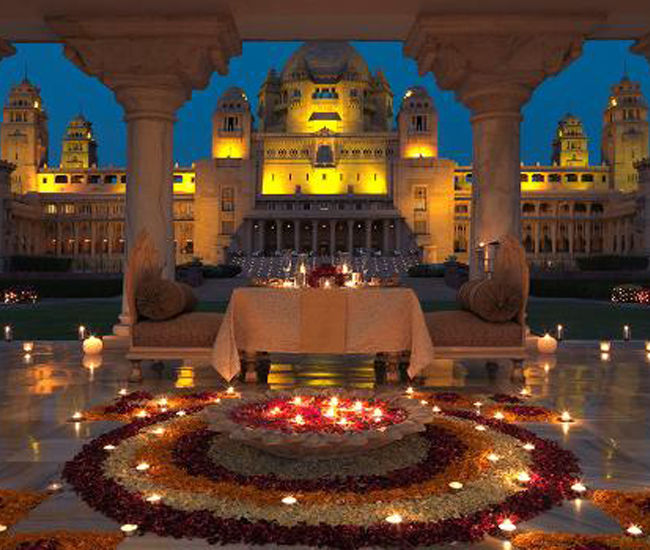 Jaswant Thada Memorial,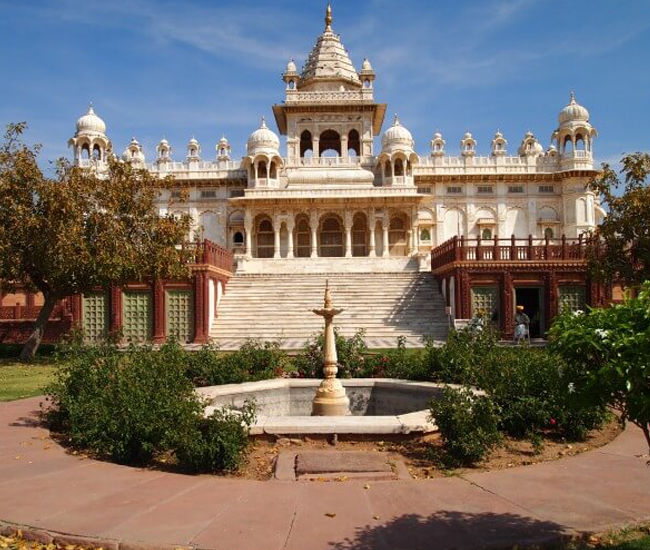 Mehrangarh Fort,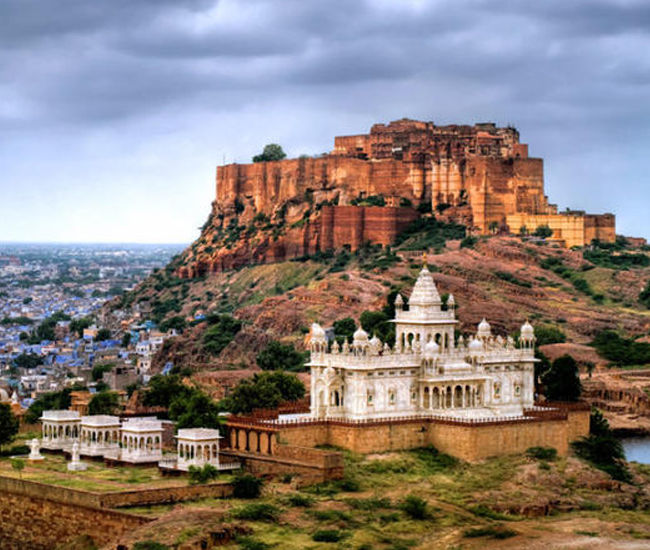 Rao Jodha Desert Rock Park there in Jodhpur. The food was delighting. We left from there in the night.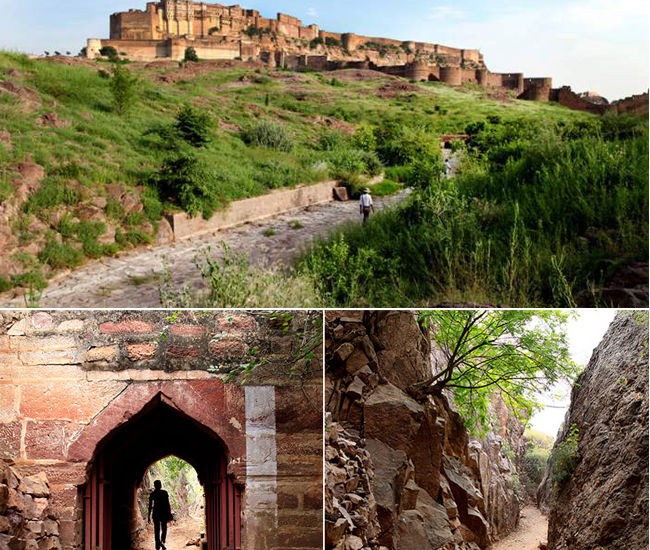 Day 3
Early morning in the day we reached Pali and had the Kulhad Chai (tea in a pot). We were also welcomed by people wearing colorful turbans. The homes there were also different from normal makings. After the snacks, we departed for Abu road (Sirohi).

Here we were welcomed by mountains of Aravali Range. It is considered one of the oldest mountain range in the world and India.
Abu road in Sirohi district is a tourist place. We did boating on Nakki Lake.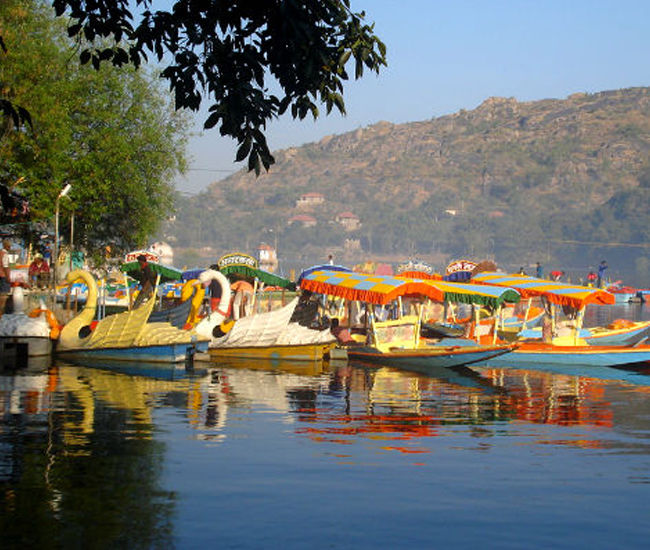 After that, we went to visit Dilwara temple and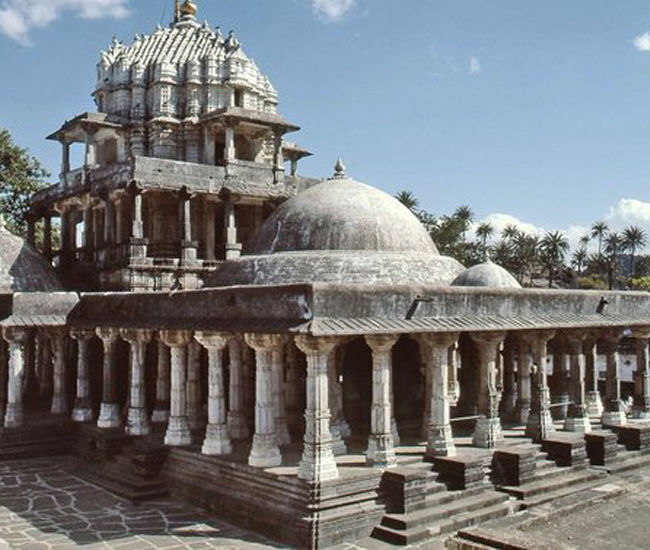 Guru Shikhar peak.
We went to see sunset point and Achalgarh fort there. We departed from there in the night for Udaipur.

Day 4
On fourth day morning, we reached Udaipur; the city of Romance. As expected we were welcomed by the beautiful green Aravalli hills.

We, on reaching hotel first decided to visit The Pratap Monument near Fateh Sagar Lake. During the tour our guide told us stories of the valor of this great warrior; stories that we did not read in books.
Near the Pratap monument, we also did boating in Fateh Sagar Lake. After that, we decided to go to Saheliyon ki Bari and Shilp Gram.
In the evening we visited City Palace and Hathi Pole Market.

This was a long day and we decided to resume the day and headed back to the hotel.
Day 5
On day 5 we decided to visit the Ambrai Ghat early morning. It was a mesmerizing site one can hope. We did capture some cool pictures. The morning was rather peaceful and soothing.

As the day gone by we got hungry and headed for food. We had Dal Baati for lunch and coffee and shakes to go. After that, we visited many temples whole day. When came evening we decided to go to Monsoon Palace to watch the sunset. We also took many pictures here.

From here we went back to the hotel and had delicious Mewar cuisine.
Day 6
Early morning on the 6th day we headed for Haldi Ghati and Chittorgarh.

Haldi Ghati literally means yellow valley. Here we saw the Pratap Museum and the Valley where the Great War between Maharana Pratap and Akbar's Army took place. We also enjoyed a movie on Maharana Pratap. It was a short documentary showing brave realities of this great warrior.
Chittorgarh Fort- was our next destination. It has some great legends attached to it.


The Legend of Rani Padmavati, The legend of Humayun, Kirti Stambh and Padmini pond, Mahadev Temple, Padmini Mahal are some notable things to visit there.

We also saw the Labyrinth and the fort Parkota (fort wall). Here one can see the whole city and realize how small we are.
Day 7
Returning from Chittorgarh I felt the nostalgia of a weird kind. We were heading to Ajmer but on our way, we decided to take re-route. We instead went to Pushkar. Here we saw the old markets and Lord Brahma Temple. It is the only Kind in the world. We also took a dip in the lake with thousand many other.

From here we went to the cattle market. Here we took a Camel Safari. It was a funny but exciting experience. At the start, it felt scary to ride a camel but then after some time, it felt natural. The food here was a delight as we were told.
Around 4 in the evening we left for Ajmer. At 7 pm we reached Ajmer Sharif Dargah. On our way to the Dargah, we had to go through the market. It was decorated with bright lights. At the Dargah, there were people selling roses and green blankets for offerings at Ajmer Sharif.

We entered the Dargah from Nizam Gate. We did a short prayer and paid our respects to Ajmer Sharif. On our way out we bought sweets to go.
From here we took the bus to Jaipur.
This is how our journey to Rajasthan finished. We took moments in our camera, memories in our heart and smile on our face. We learned so much on our trip about the culture of Rajasthan, heard some Legends and saw the colorful side of this Majestic state.
India is an extremely diverse nation painted in more number of colors than you can even imagine. List of tourist places in India goes as long as it hosts so many beautiful places. The best way to get drenched in this color is to travel and explore every corner of the country.

The End.