It was my second in Rajasthan and I had reached Ajmer in the evening.
I was so tired and check-in in the hotel.
I had many things to do in Ajmer but I decided to go "Khwaja Moinuddim Chishti Dargah" first.
Moinuddin Chishti was a 13th century sufi mystic saint and philosopher. Born in Sistan(modern day Iran), he travelled across South Asia, eventually settling in Ajmer (modern day Rajasthan, India), where he passed away in 1236. As local as well as national rulers began to come and pray, the structure was expanded. In 1332, the sultan of Delhi (Tyghluq dynasty) Mohammad Bin Tughluqconstructed a dargah (a commemoration structure constructed around the tomb of Muslim saints, where people from all religions come to pray and ask for favours) and it grew in popularity and size over the years. The structure was subsequently expanded by a number of rulers.
I don't know how to write the second thing in Ajmer, being a Rajput boy my roots connected from Rajasthan.
The last Hindu king of India "Maharaaj Prithvi Raaj Chauhan" the reason of gone Ajmer it was.
Prithviraja III, famous as Prithviraj Chauhan, was one of the greatest Rajput rulers. He controlled many parts of the present-day Rajasthan, Haryana, Delhi, Uttar Pradesh, and Madhya Pradesh. Known for his valor, Prithviraj Chauhan is often praised as a brave Indian king, who stood up against the invasion of Muslim rulers. He is widely known as a warrior king and is credited for resisting the Muslim invaders with all his might. His defeat at the 'Second battle of Tarain' (1192) is considered as a key moment in the history of India as it opened the gates for Muslim invaders to rule the northern parts of India.
The fort of Ajmer is located in "Taragarh", I thought I would know about "Maharaaj Prithvi Raaj Chauhan" in Taragarh but when I reached there, I saw there are only some wells of fort.
At a distance of 3.5 km from Ajmer Junction Railway Station, Taragarh Fort is an ancient fort located atop the Nagpahari Hill in Ajmer. It is one of the oldest forts in India and also one of the prime places of sightseeing in Ajmer.
Taragarh is considered as the first hill fort of Asia and was built by King Ajaypal Chauhan in 1100 AD on the pinnacle of 800 foot high Taragarh Hill overlooking Ajmer. It was constructed at a time when the Aravalli mountain ranges were above the snowlines. During the Mughal rule in Ajmer, the Taragarh Fort was used as an important center of military activity. After this, the fort was used as a sanatorium during the British occupation in Ajmer.
When I was going Taragarh before 1 km from fort there is a Statue of "Maharaj Prithvi Raaj Chauhan".
After I came back Ajmer and went the "Anasagar Lake"
The Anasagar Lake located on the Pushkar road which makes Ajmer more attractive place.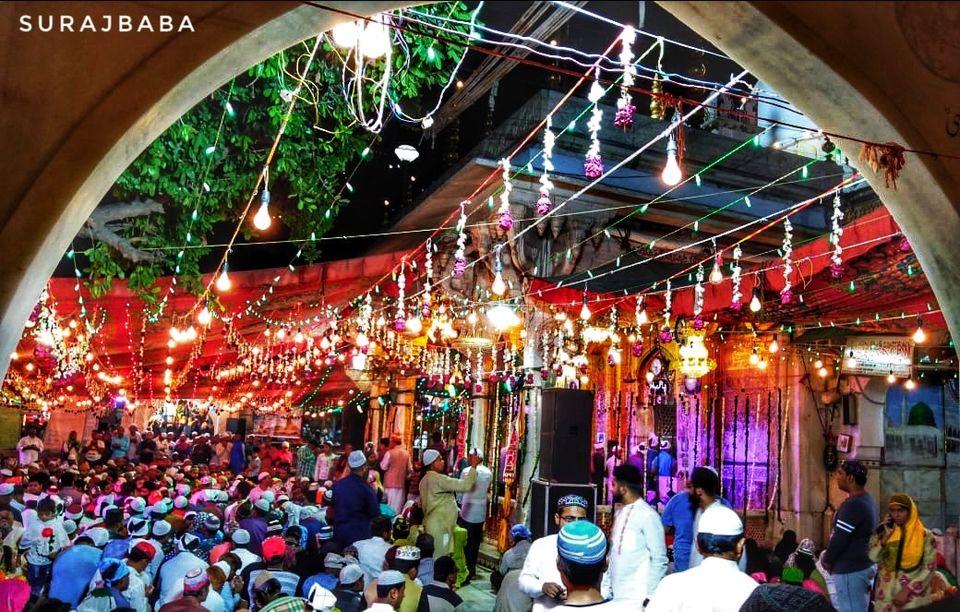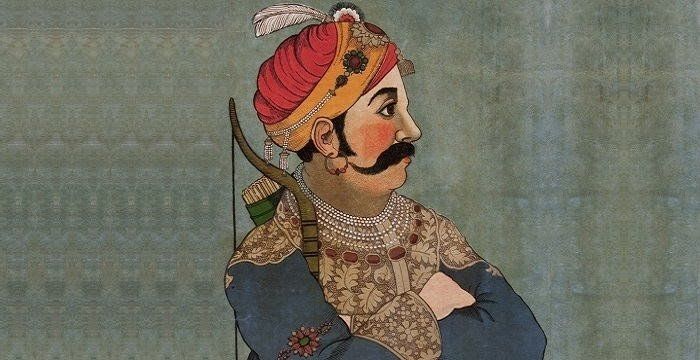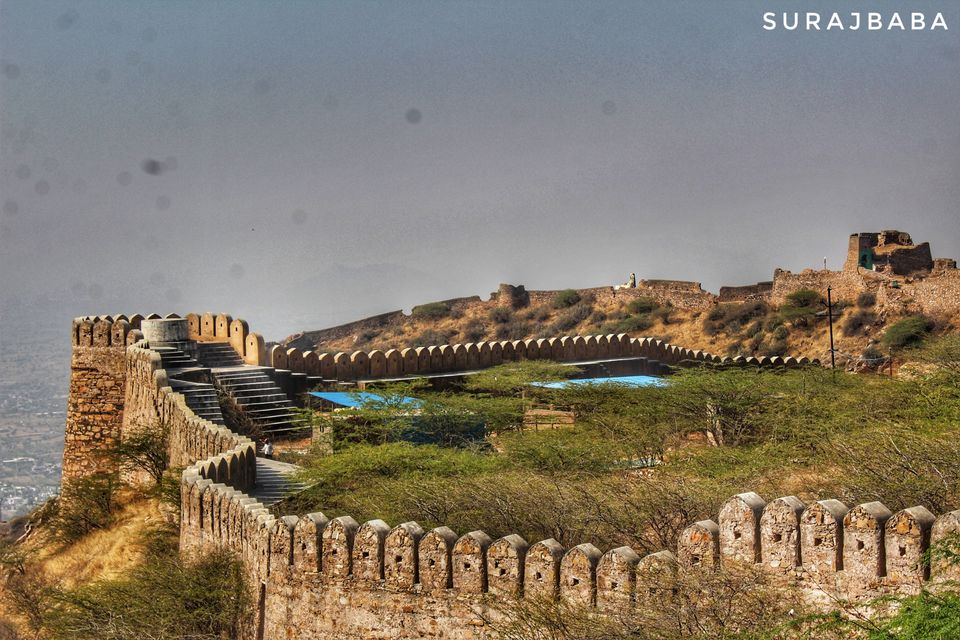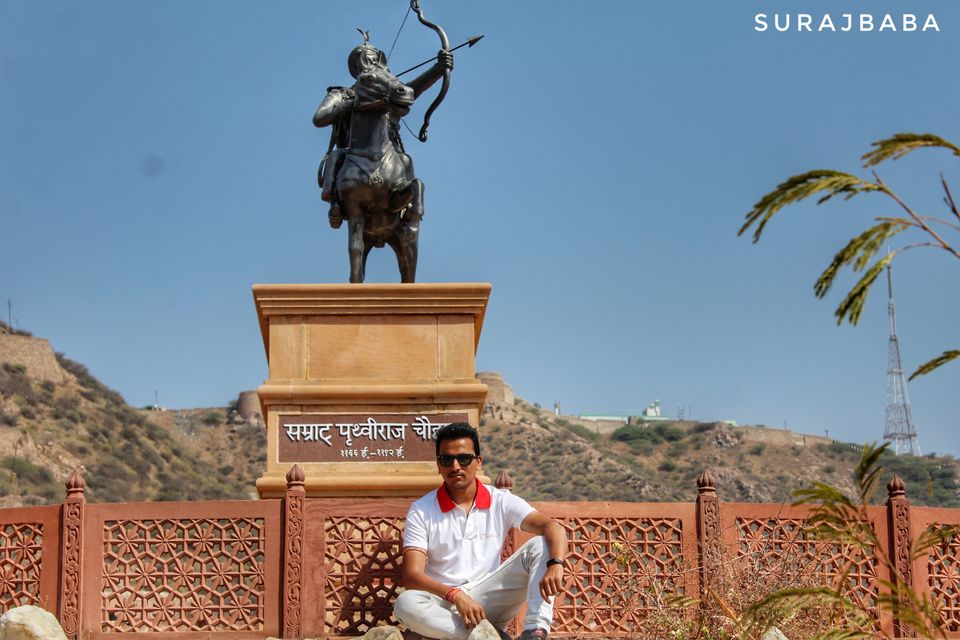 It was my first day in Chittourgarh Rajasthan, I went there to explore very interesting and historical city of Rajasthan.
After check out from the hotel I caught a private taxi from near Chittourgarh railway station and, I went Chittourgarh fort, there are so many things to describe about Chittourgarh fort , there were 8 gates of Chittourgarh fort and I had to cover 16km distance under the fort.
When I had entered from 8th gate of fort the first was "Kumbha Palace"
Rana Kumbha Palace is situated inside the Chittourgarh Fort in Rajasthan. ... The ruins of the once famous palace have the temple of Lord Shiva, Zanana mahal, Diwan -e -aam, along with a stable for horses. ... It is also believed, that Rani Padmini organized her self- immolation or jauhar.
1 km from Kumbha Palace I had visited "Meera Temple"
The visit to the Meera temple is always an enriching experience. The visit to the temple will not only be a visit to the pilgrimage spot. It will also make you aware of Meera Bai. She was an ardent devotee of Lord Krishna. You will also come to know about the religious belief that says Krishna drank the poison himself to save Meera Bai. That is the reason why his body turned blue. You will also come to know that Meera Bai dedicated his entire life to Lord Krishna. This religious belief attached to the temple attracts a large number of devotees.
The Meera temple Chittourgarh was built during Rana Kumbha's reign. He was the one who patronised the temple. It is a perfect temple located in a place that has a deep rooted association with the rich history of Rajasthan.
The most important thing in Chittourgarh is "Vijya Stambha"
Vijay Stambha, also known as victory tower, is a piece of resistance of Chittorgarh. It was constructed by the king of Mewar, Rana Kumbha to celebrate his triumph over the combined forces of Malwa and Gujarat led by Mahmud Khilji, in 1448. The mighty tower was constructed between the period of 1458 and 1488 and is so tall and massive that it is visible from any part of the city. Hence, the entire town can be viewed from here.
Vijay Stambh is a dedication to Lord Vishnu and has intricate carvings and sculptures of Hindu Gods and Goddesses. The internal part of the tower has carvings of weapons, musical instruments, and other tools used in that period. It is an excellent example of religious pluralism practised by the Rajputs. The highest storey consists of an image of the Jain Goddess, Padmavati. Also, the word Allah is carved nine times on the third storey and eight times on the eighth storey, all in Arabic. The magnificent tower is a piece of architecture that is frequented by tourists visiting the city and makes them feel proud of the vibrant history of the country. Near Vijay Stambha I had visited "Gomukh Kund"
Chittorgarh Fort is renowned as the Water Fort. About forty percent of the fort is covered with water bodies in the form of ponds locally known as talabs, wells or, kunds and step wells or baories. Originally eighty four water bodies were built within the seven hundred hectares of the fort area. At present only twenty two water bodies sustain.
When I went ahead,I saw Kalika Template.
Kalika Mata Temple is an 8th-century Hindu temple located within the Chittor Fort in the Chittorgarh municipality of Rajasthan state in India. The upper parts of the structure are more recent. It predates Maharana Pratap and has thousands of visitors every day.
The next thing was most historical and most popular , we all watched, "Pamavat Movie" it was Rani Padmini Palace. This three storied white building was built in the 19th century, and is located in the southern part of the fort. Located amidst water bodies, this is the place where Aladdin was permitted to see the mirror image of Rani Padmini, wife of Maharana Rattan Singh. It is widely believeds that Aladdin was besotted by the beauty of Padmini and the desire to win her led convinced him to destroy Chittor. In the battle that ensued, Maharana Rattan Singh was killed and Rani Padmini committed Jauhar. Rani Padmini's beauty is compared to that of Cleopatra and her life story is an eternal legend in the history of Chittor.
When Sultan Allahuddin Khilji wanted to saw Rani Padmini. Rani Padmini was standing in the Palace there was some mirrors were fitted ,when anyone standing there the reflection object can be saw in the water or lake and there was a small island fort where where Allahuddin Khilji was standing and saw Rani Padmini's reflection in the water.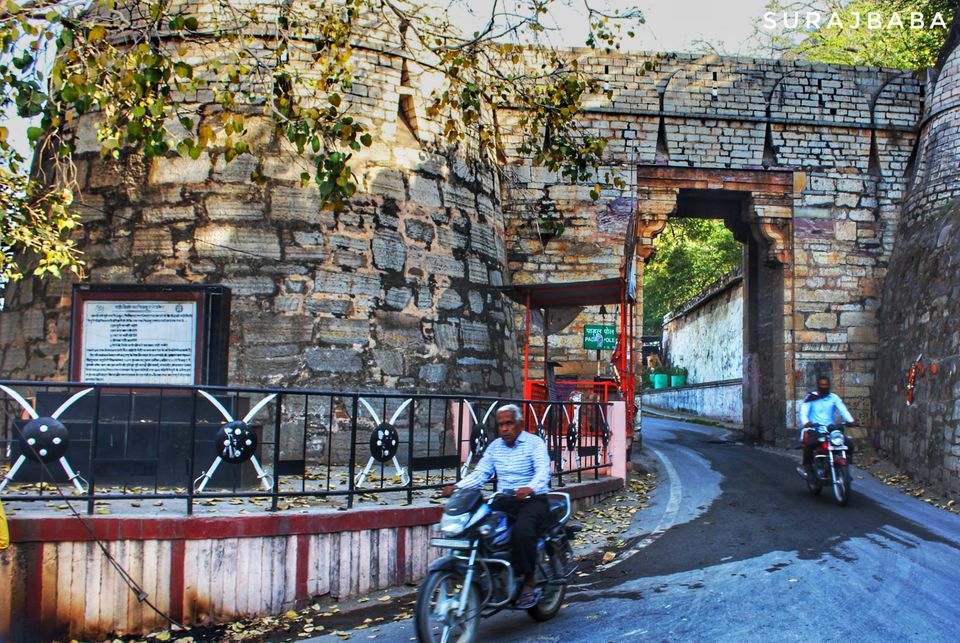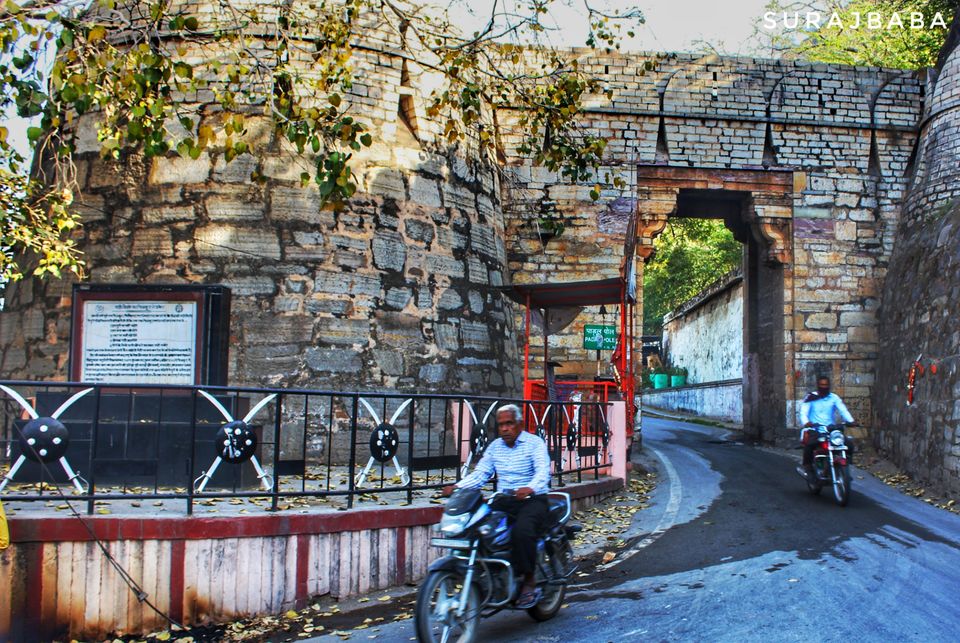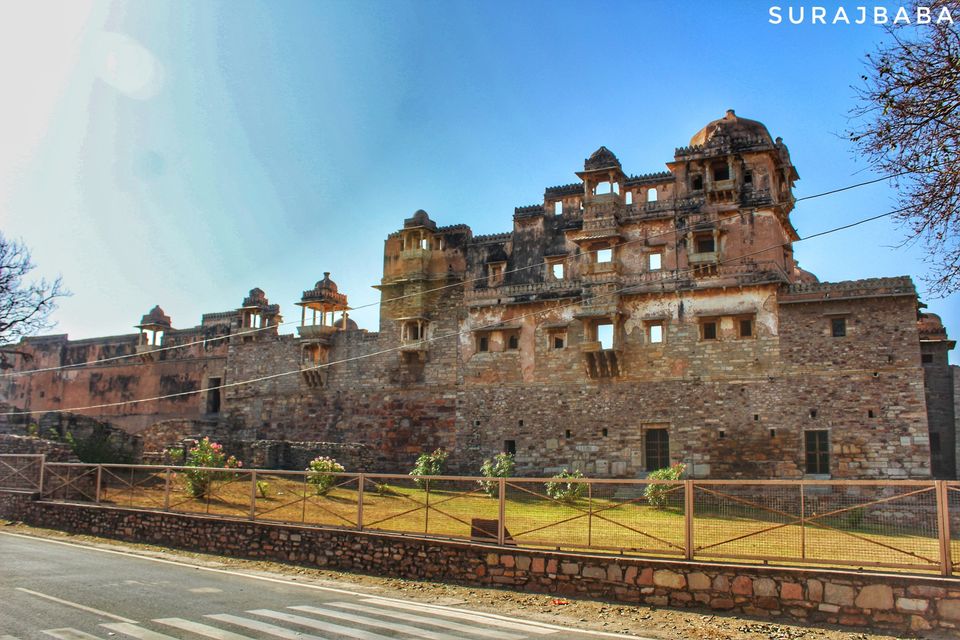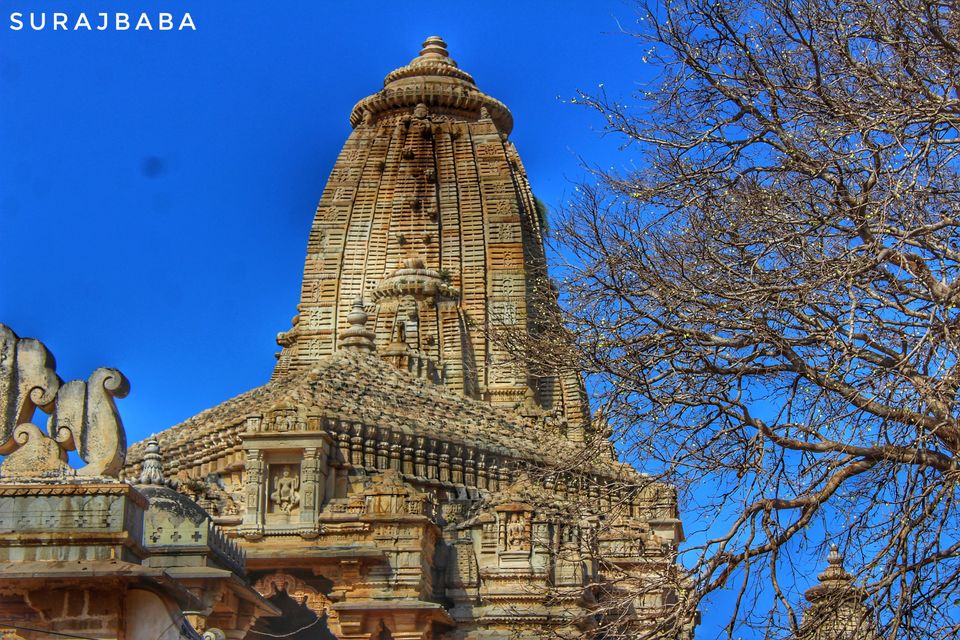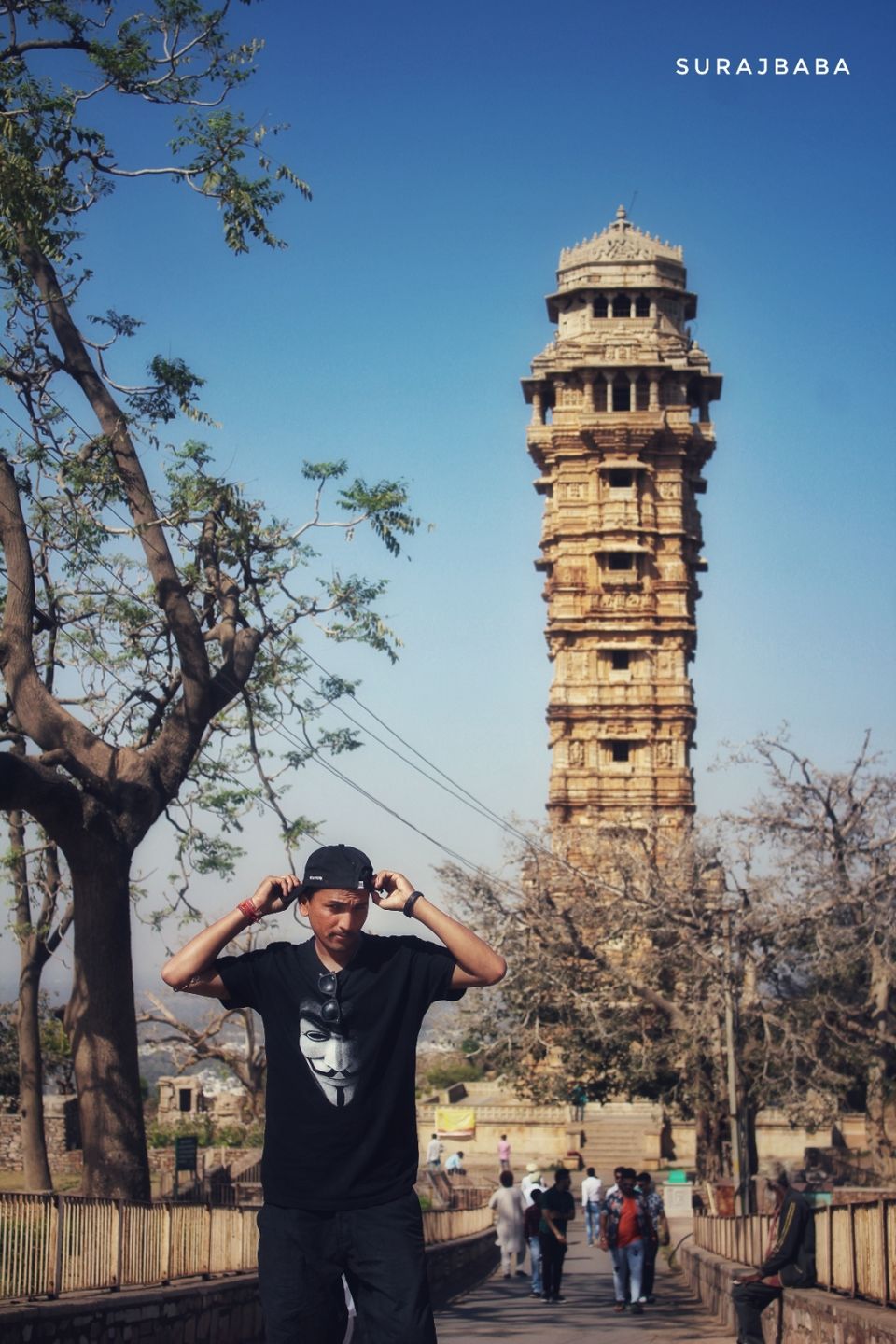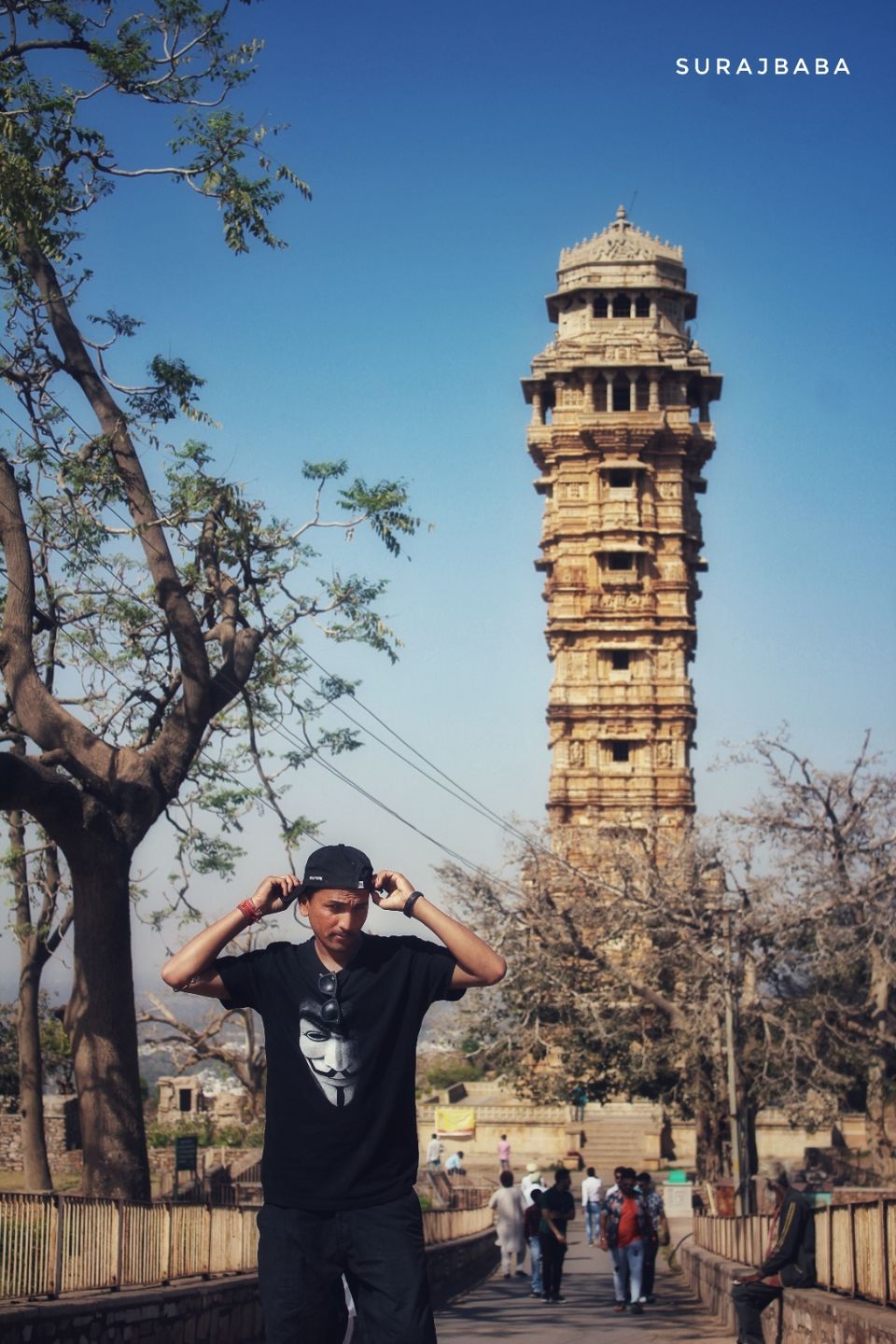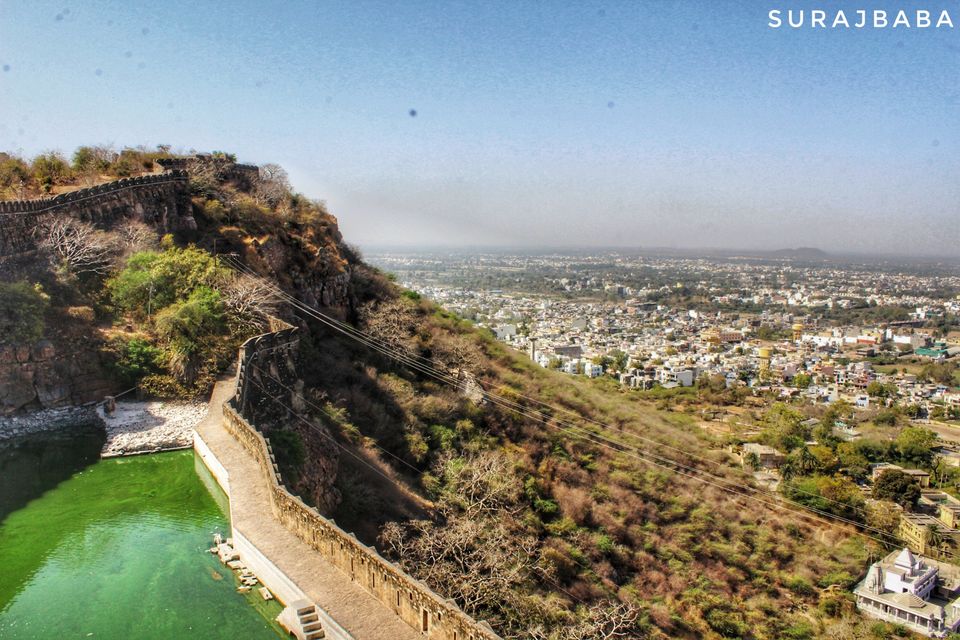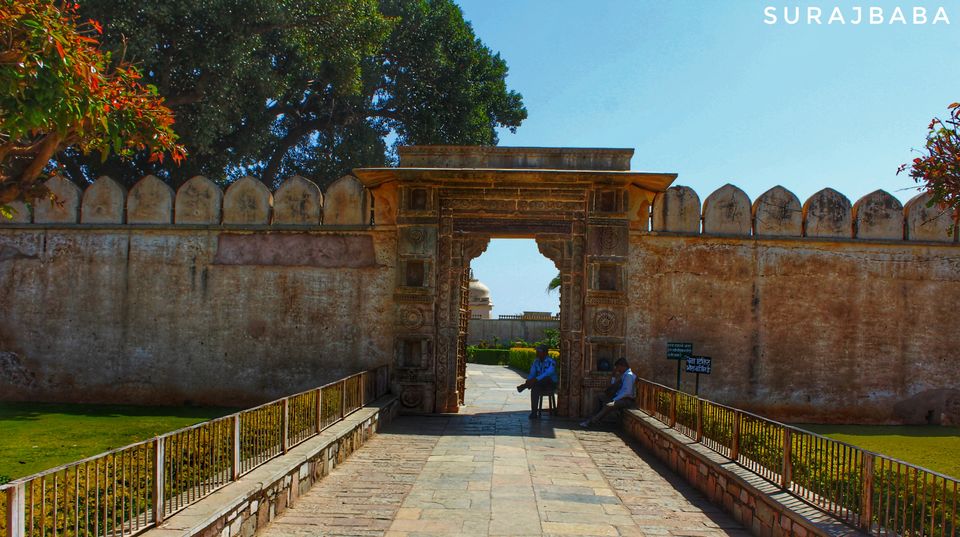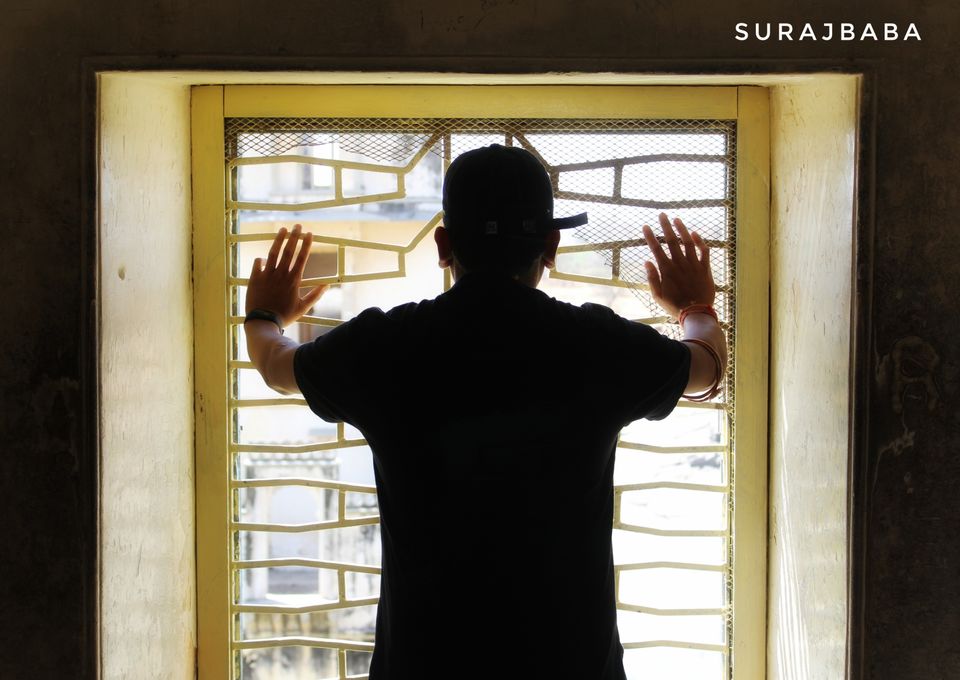 Day three it wasn't a simple day it was a colourful day 21/03/19 I was in pushkar.
There is a Ghat where people's come from All over the world to celebrate "Pushkar Holi festival".
I took my camera and went to the Ghat to celebrate holi.
On the Ghat there was a DJ and lots of colours which were falls from the buildings of Pushkar.
I celebrated Holi and I had visited "Bhrama Temple"
As we all know it is one only "Bhrama Temple" in the world then I went "Bhrama Ghat"
Then come back to the hotel because I had to watch sunset in the "Sand Dunes"
I went there and I had to hire a camel to explore sand dunes.
I went in the sand dunes there were a temple of Bhrama's wife , "Savitri Mata Temple" which is located at the top of a hill and i enjoyed camel safari.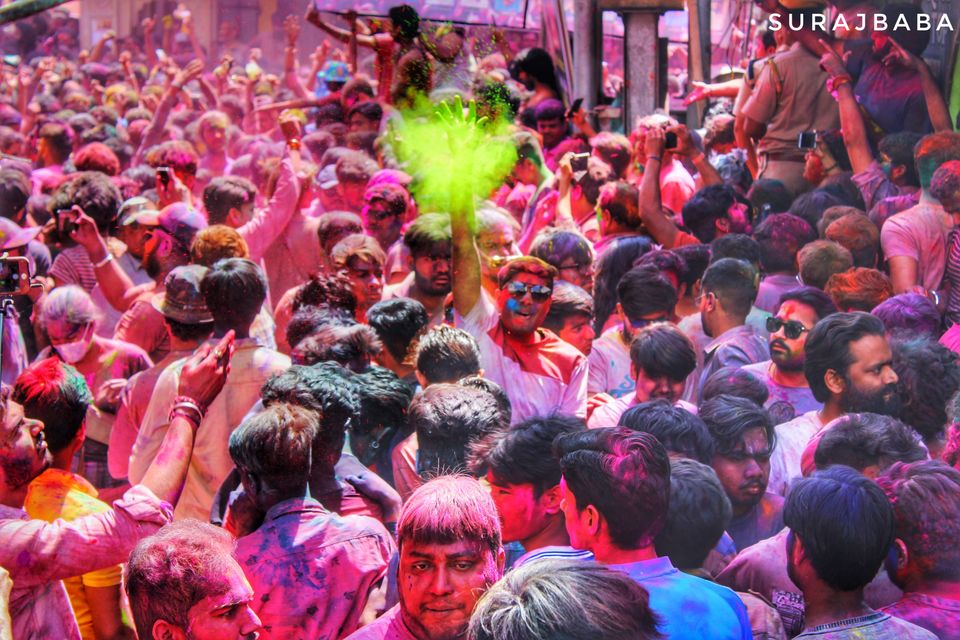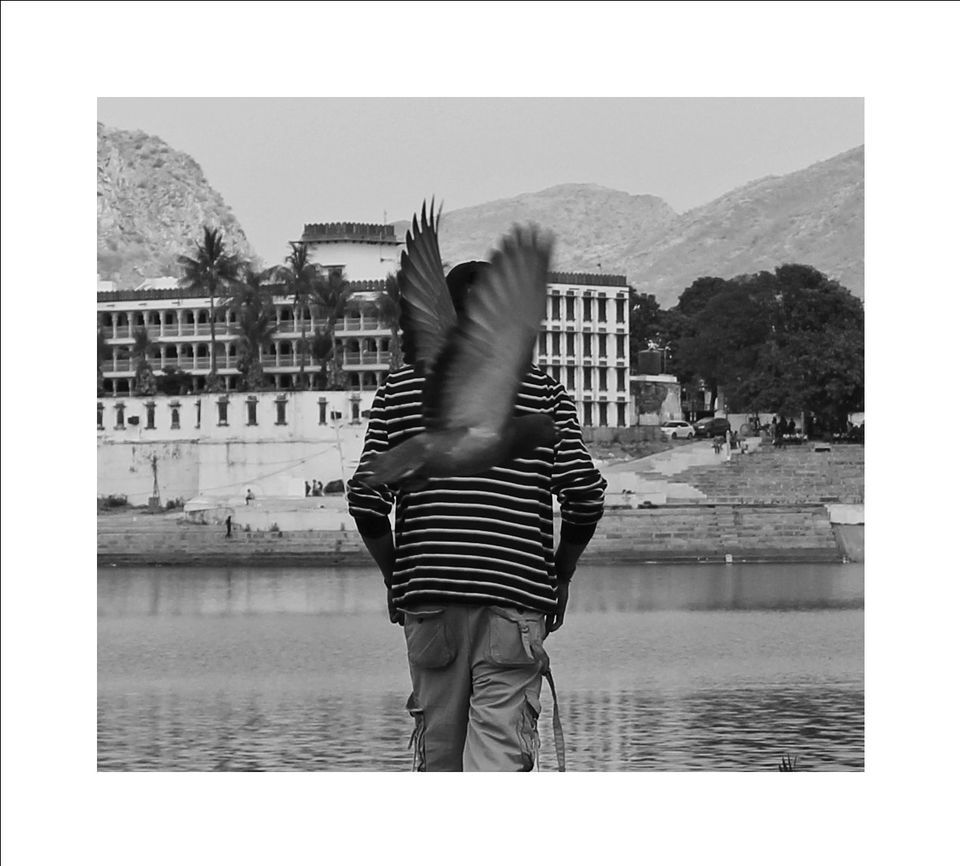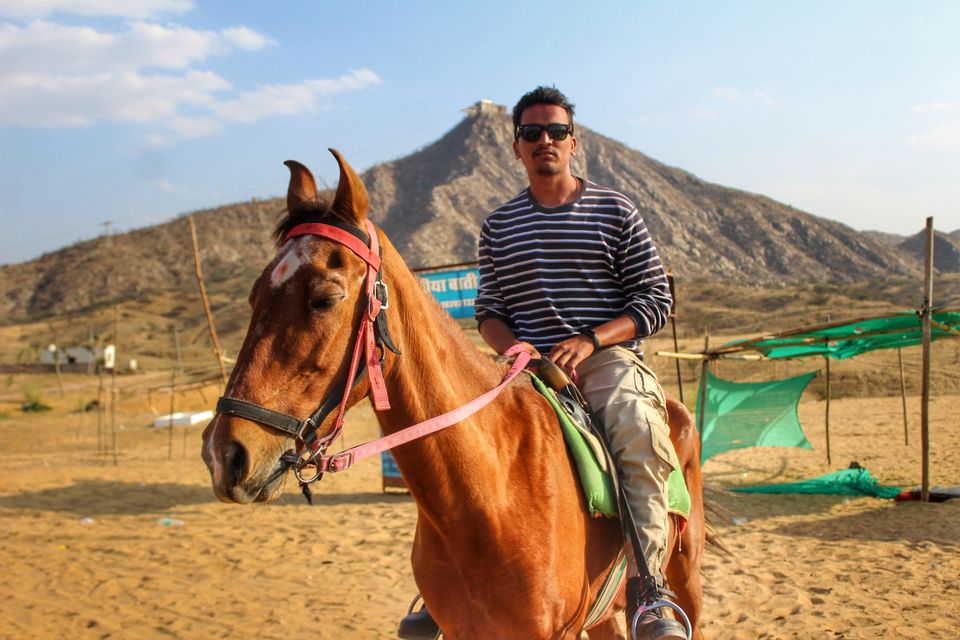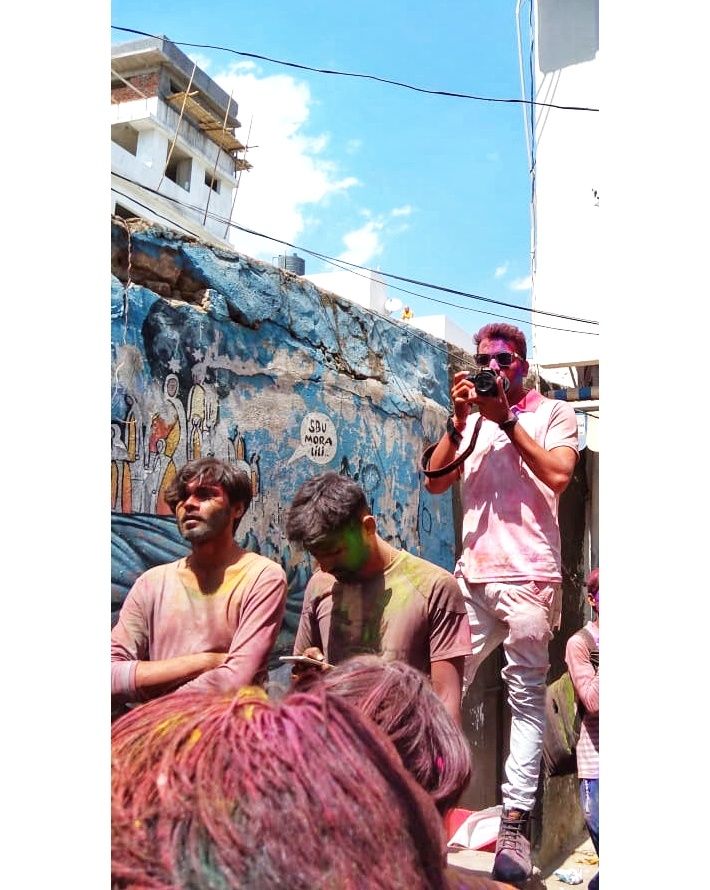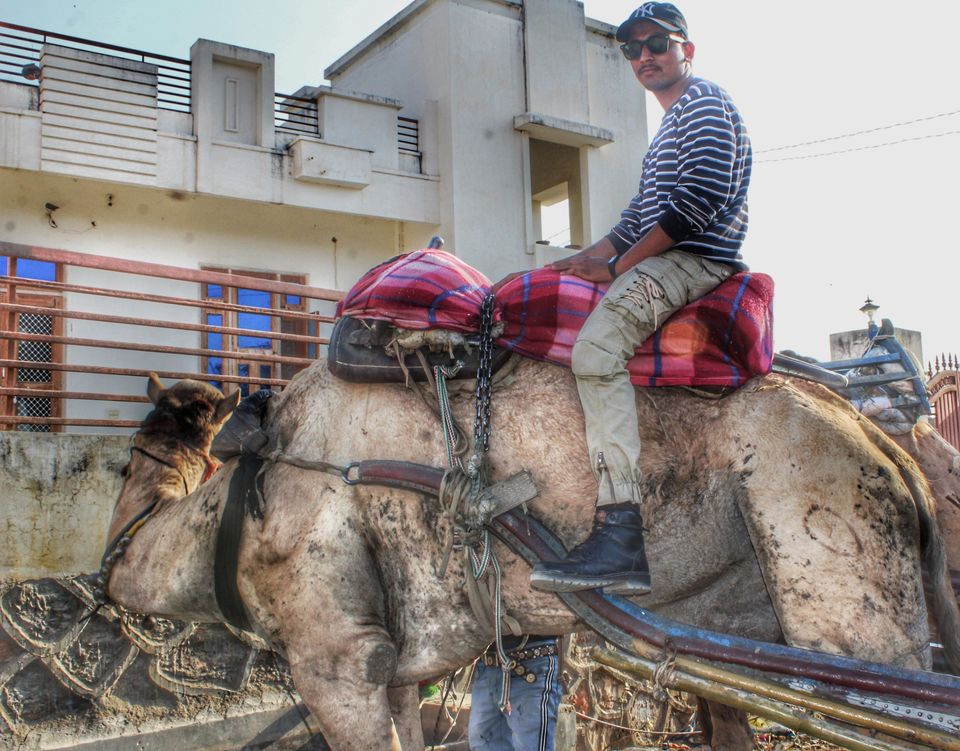 It was fourth day on a trip I had reached pink city of Rajasthan "Jaipur".
There were many places to visit but I went "Birla Temple" ,it was built in 1948 by Birla Group.
The second thing is Albert Museum, which famous for its colours and paintings.
The paintings in Albert Museum were made by nature colours like leaf, fruits and vegetables and many historical thing were there.
Then I reached "pink city" Jaipur known as pink city because there are all the shops and market are painted by pink colour and the Rajasthan Govt doesn't allow to the people to change that colour and "Hawa Mahal" also located in pink city.
Situated at Badi Choupad, Pink City of Jaipur, Hawa Mahal was built in 1799. It has 953 windows on the outside walls. The honeycomb shaped and beautifully carved windows allow breeze to blow through the palace and makes it a perfect summer palace. It was built as an extension to the City Palace nearby. See below for more information about Hawa Mahal.
After I visited "Jantar Matar" and "City Palace".
The Jantar Mantar monument in Jaipur, Rajasthan is a collection of nineteen architectural astronomical instruments built by the Rajput king Sawai Jai Singh II, and completed in 1734. It features the world's largest stone sundial, and is a UNESCO World Heritage site. It is located near City Palace and Hawa Mahal.
The most popular fort of India is located in Jaipur "The Amber Fort" I had gone there.
Maharaja Sawai Jai Singh II, the founder and the ruler of Jaipur city under his resign the fort was personalized. . Construction of the Fort was started by Raja Man Singh I in the year 1592. The Amber fort was built by Raja Man Singh in the 16th century and was completed by Sawai Jai Singh in the 18th Century.
When i was coming back to the hotel, I visited "Jal Mahal". Jal Mahal is a palace in the middle of the Man Sagar Lake in Jaipur city, the capital of the state of Rajasthan, India. The palace and the lake around it were renovated and enlarged in the 18th century by Maharaja Jai Singh II of Amber.