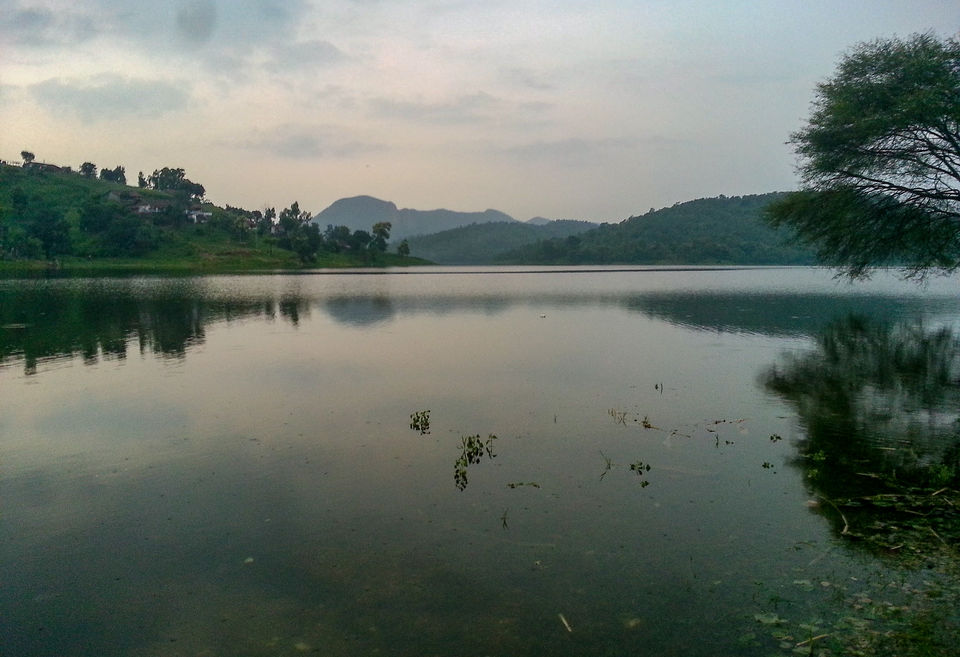 Growing up in Gujarat, the only kind of green I was familiar with was the green of Gando Bawad. The state government planted gando bawad, literally crazy cacti, to prevent the expansion of the desert. It did stop the desert but at what cost? It uprooted native vegetation throughout my province wreaking havoc on the local ecosystem.
Barely two years ago someone mentioned about the presence of a lush green forest on the Gujarat-Rajasthan border. I took the 'greenness' of the forest with a pinch of salt since we Gujaratis exaggerate greenery due to the lack of it. I asked around about this hitherto unknown forest. Someone quietly uttered the two words - "Polo Forest."
So, it was sealed, an impromptu road trip to Polo Forest with three of my friends. See, I don't Google places before going there. I think it ruins the naked charm of the place. So, we just fed Polo Forest in Google Maps and it pointed a dot in the middle of a lot of green space. With skepticism, we still followed the route. We passed Himmatnagar, Kadiyadra and Vireshwar with the same dry and dusty greenery that epitomises Gujarat, nada mas.
Just as we crossed Vireshwar, the air attained that sweet moisture, the mud emitted the earthy aroma and there was that smile on our faces. We knew and felt that we were stepping into something special. The dry deciduous forest gave way to the kind of greenery that one associates to the Western Ghats.
Mountains clad in green overlooking an equally verdant valley bisected by an idyllic river. A few wooden huts sprinkled through the valley. Smoke coming out of their chimneys. It was as if primary school paintings were coming to life. We were truly in the grasps of the Polo Forest. We drove around absorbing all its unbelievable beauty which seemed like a mix of the Himalayas and the Western Ghats.
Polo Forest doesn't have dedicated tourist attractions. It is more like a road trip where you absorb the beauty of nature by driving around. A lonely boatman on a peaceful lake, a hand-pump drawing water from a nearby river, few fishermen with their rods aimlessly yo-yoing in the water and a host of trees exuberating life-giving substances. Drive around, discover blissful pleasures, bath in the rivers, spot birds or just sit quietly on the banks of a lake wondering how nature creates such masterstrokes.
The silence of the forest, the music of the still lake and the aroma of the jungle will rejuvenate your tired and wired minds.
When to go
The best time to visit Polo Forest is during the monsoon from July to September. The temperature during this time ranges from 25 to 35 Celsius.
Getting there
By air: The nearest airports are Maharana Pratap Airport, Udaipur (154km) and Sardar Vallabhbhai Patel International Airport, Ahmedabad (147km). You will have to hire a private taxi from the airport to get to Polo Forest.
By train: Nearest train station from where you can get a taxi to Polo Forest is Abu Road (102km).
By road: Polo Forest is around 150km from both Udaipur and Ahmedabad and makes for a great road trip or weekend getaway from both the cities. There are no buses to Polo Forest from any major city.
Getting around
There is no public transportation within the forest. Therefore, it is best to either hire a private taxi from Ahmedabad, Udaipur or Abu Road or bring your own car.
Accommodation
Polo Retreat Cottage (₹1,500 family room), Polo Tent Resort (₹4,999 double).
Did you enjoy the blissful pleasure of Polo Forest? Or, visited any other little-known monsoon destination? Write your own travelogue and share it with millions of other travellers. And subscribe to Tripoto Youtube Channel for stunning videos.
Frequent Searches Leading To This Page:-
Best Tour Packages for Gujarat, Top Gujarat tour packages with price, Best Travel Packages for Gujarat, Best Gujarat Trip Packages, Gujarat Holiday Tour Packages, Top Gujarat Packages for Family, Gujarat Honeymoon Packages from Delhi