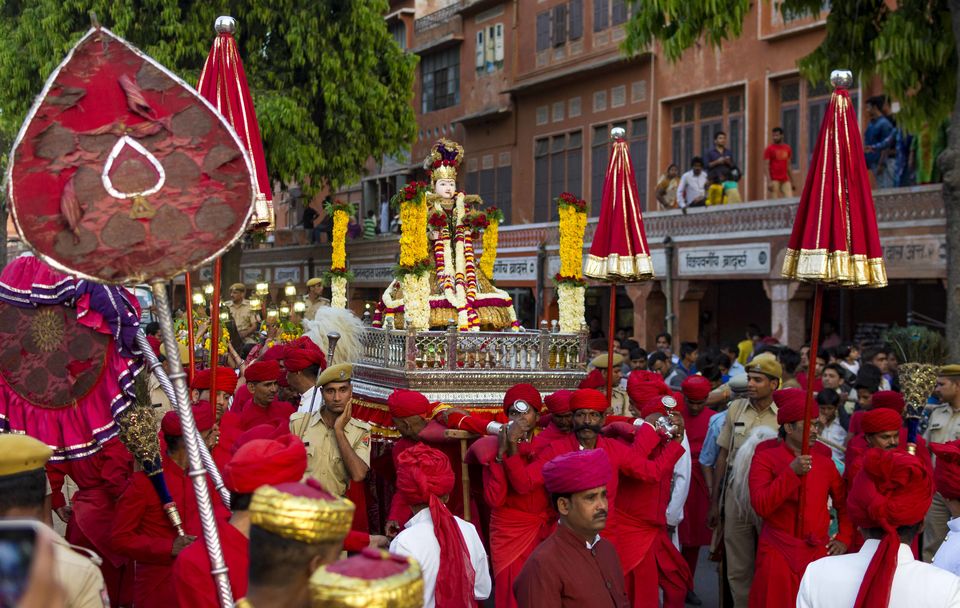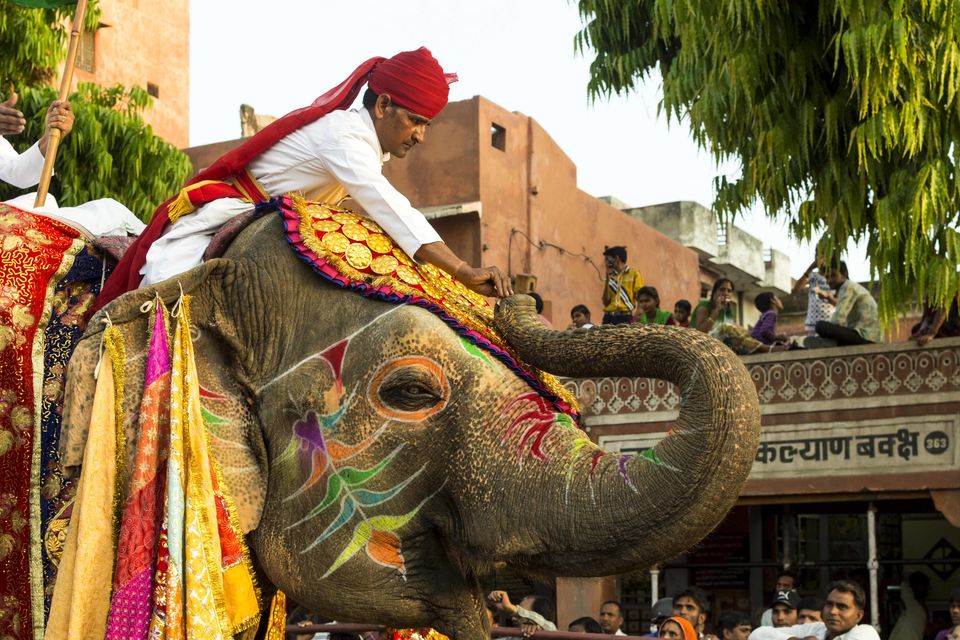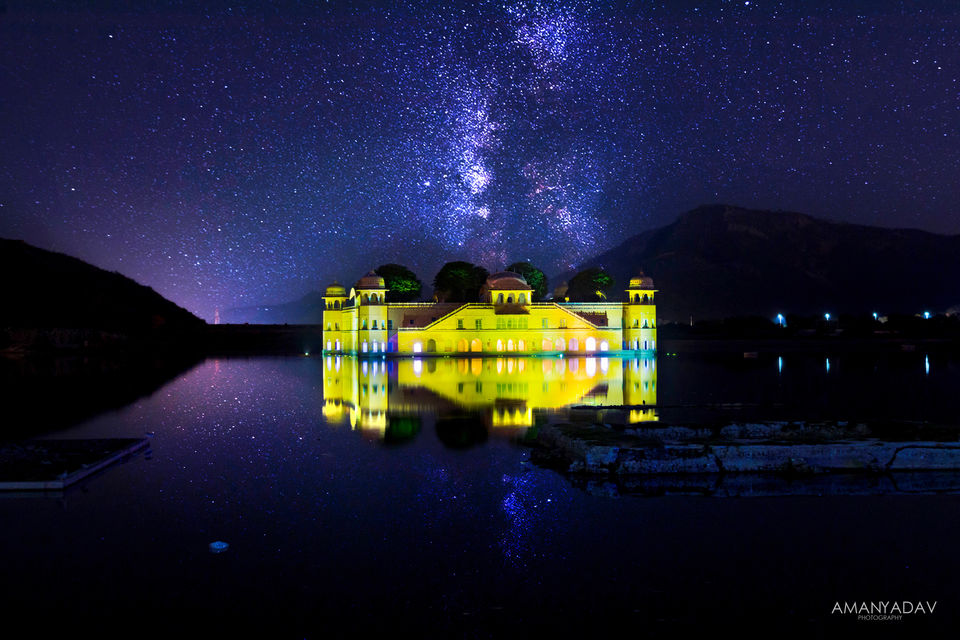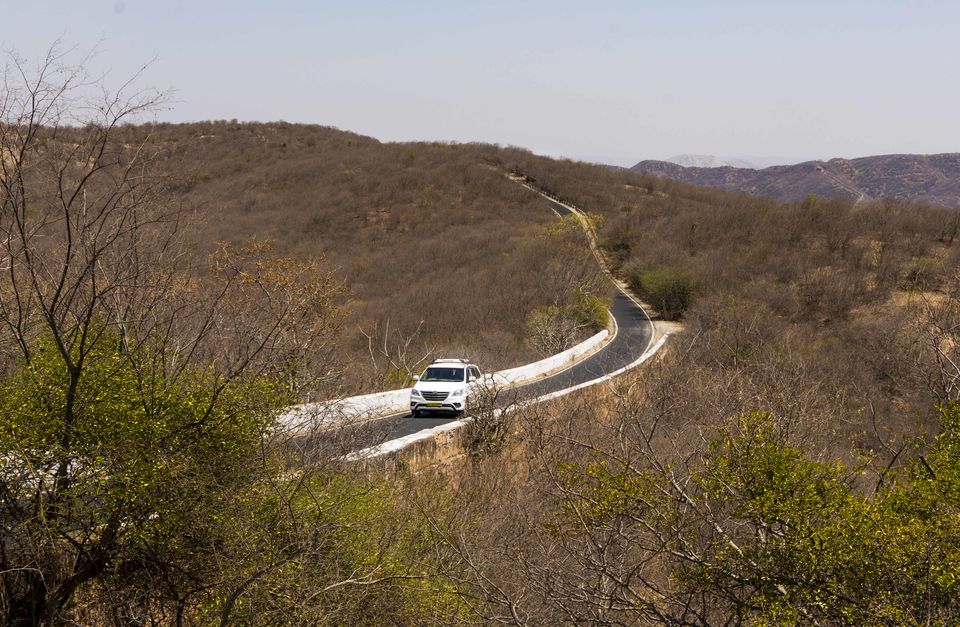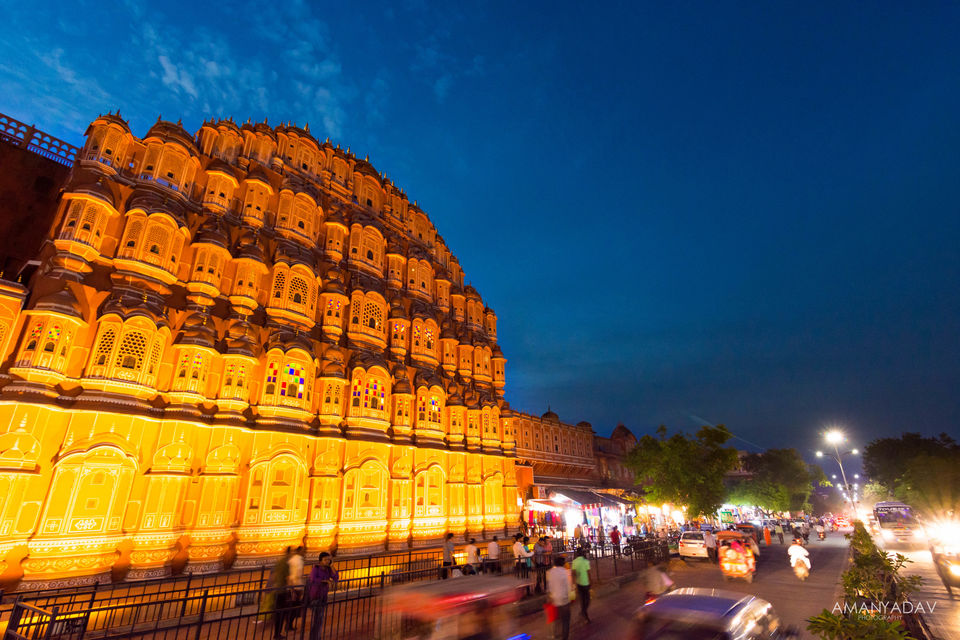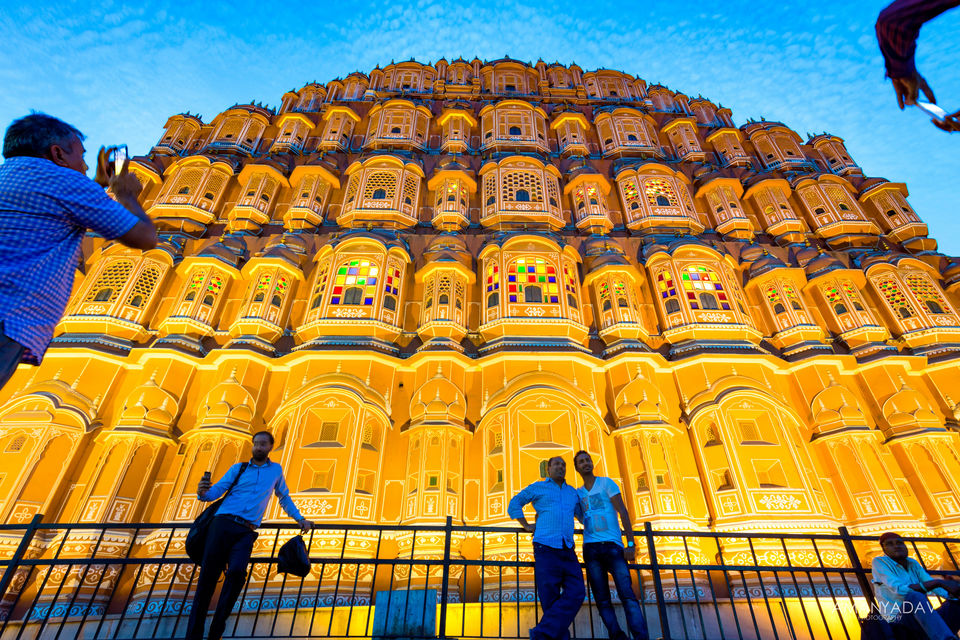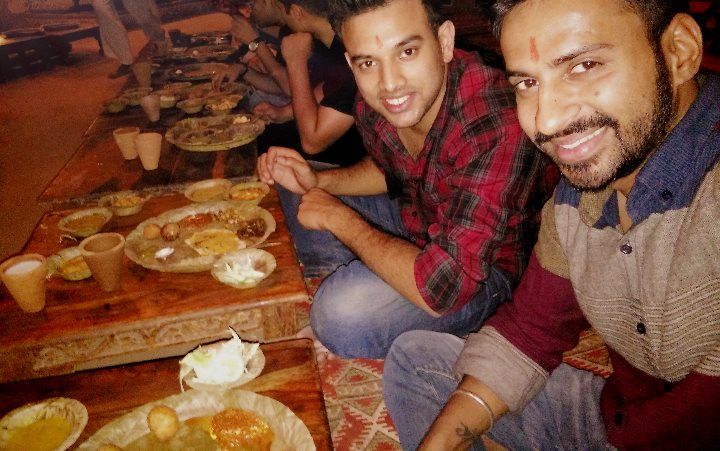 Men donned in vibrant turbans and ladies in animated, flowy Gharga Cholis, laden with beautiful ornaments. After having a hectic 700 kilometers of drive it seemed like I have entered a different world all together. Gradually the wide NH 8 road began turning to a narrow zig zag route surrounded by extensive plain lands that seemed to be spreading till the horizon. And all of a sudden my sleepy eyes wide opened as we spotted the first milestone showing 'Jaipur'.
Being a photographer, the first thing that stuck my mind after officially entering into Rajasthan was the places where I could get some good shots and a chance to play some of my camera knack. Gradually, inside my head I was kind of making a list of the famous places I have heard off.
While I was drowned deep in my imagination, a sudden, hoarse voice just landed in my ears, "Look, that's fucking awesome," and within a spur of a moment I was pulled back from my world of thoughts. It was my co-traveler cum driver, Abhishek, who along with being my support system most of the times, also happens to be one of my best buddies.
It was a far site of a sand dune, he was pointing at. The moment I got the glimpse of it, the excitement in my stomach began to escalate and soon the desires to walk through the deserted land, and be in the middle of strong winds began to churn in my mind.
After travelling another few miles we were almost in the 'Pink City' and while I was still wondering why the place got this name, we just realized that we were going through a road that had magnificent, colossal monuments on either sides. Seemed like we have come to an old-age empire with huge gates (P.S- the gates were literally so high that an elephant could pass through it), rock structures and hilly roads.
We became so excited thinking about the amount of fun we would have capturing the royal palaces that before even finalizing the accommodation we decided to head to Amer Fort, one of the hot shot tourist spot of Jaipur that is world famous for its combination of Hindu and Mughal architecture.
Finally, without pouring in much thought we decided to first visit the sprawling fort. Taking suggestions from localities and some guides, we both decided to trek all the way through the fort which was nearly 11 kilometers from the foothill. Laced with camera bags and tripod stand we started walking on a cobbled path that had steep bends after every few meters, after walking for almost an hour and a half we realized that we haven't even crossed two kilometers. The path was too elevated and we were so exhausted and starving that it seemed the trek would never end but somehow we managed to get to the top post walking for some about four hours.
One thing that requires requisite mention is that the feeling after reaching the hill top and witnessing the marvelous palace was worth the pain. I belong to Lucknow so I was brought up amid several historical monuments but this one was somehow different.
Standing on the edge of the cliff, I could see the entire city from there, the feel was mesmerizing, I felt "strong". My amazement multiplied as we entered into the red sandstone fort, its pearl white dome was glowing in the Sun and with every step that I took towards it my desperation to capture each of the sight through my lens, rose rapidly.
After clicking almost everything including the exquisitely carved walls, high ceilings and manicured garden mazes, we went to the most beautiful part of the palace, the Sheesh Mahal, the enclosure had millions of carved mirrors surrounded on all sides, however, unfortunately the camera battery was almost drained and our energy too so we decided to come down.
Without manifesting anymore macho traits we decided to take a lift on our way down. Luckily we met a local lad who seemed more than excited to take us, while we were on a slow, tripling ride, the boy kept on telling us folklore about the spots that we were passing. He had several tales varying from haunted incidents to the accident, hilariously most of them were about the shooting of Rang De Basanti which according to him, he witnessed sitting next to Aamir (chuckles). While the ride wasn't very comfortable, we somehow enjoyed the local company.
It was almost evening till we returned, yet starving our hunger reached to its extreme so before any other thing we decided to relish the local cuisine. In no mood to do any research on where to have food, somehow we spotted an eatery called 'Chowki Dhani.' The place offered authentic cuisine which we had to have while sitting on small heighted wooden planks called Chowki (I think I just resolved the mystery behind the restaurants' name).
Shortly after getting seated, a waiter in traditional finery came with a big platter filled with different-sized bowls containing an array of dishes. From Dal Bati Churma, Kair Sangri and Gatte ki Sabzi to Jaipur's special Mawa Kachori and to top it all a big earthen glass filled with 'lassi', the meal was indescribably good.
After having a lot, and by a lot I mean a lot of food, if I get to sum up Rajasthan's flavour, it would be- SPICY.
Just when we were done with our dinner, a person (who probably assumed we were travellers) just asked "did we see the Jal Mahal". Though I had never heard of the place before, the name seemed fascinating and just when we were in the middle of deciding whether to go there at that time or the next day, the local prompted "This is the appropriate time to visit the palace as it looks the best after sunset," and followed by it was long series of facts about the place.
Since we had heard so much from him about it being situated in the midst of a water body and being the one of its kind in the country that we decided to go there that very day.
As we reached to the lake's periphery we could spot an illuminated, mammoth palace that seemed to be floating on the water. Adding to the excitement we were ferried to the sandstone castle by a boat. Since most of our energy was drained I just sat quietly, engrossed in its beauty, listening the sound of silence and gentle splashing of oars on the clear lake water . Fortunately I had a little battery left in my camera which I utilized to click a few snaps.
The palace had a lush chameli garden on its terrace and the lake was circumambient by Amer, Nahargarh and Jaigarh Forts. I stood on the bank for around an hour looking at the clear sky, the slit moon and star trails, the entire time I was there I was just admiring the splendid concrete creation and itsa golden history.
That night, instead of resting or sleeping we were planning on the places that we would visit the next day. Till the time we were over, we had more than 13 places on our list, we even made plans to pay a visit to the much acclaimed Dargah of Ajmer Sharif, the Sam sand dune in Jaisalmer and my most desired one, the Pushkar city.
The next morning, however, had different plan for us, I got up by a call from my annoyed girlfriend, who was sick and wanted me to come back. Being a gentle man I cudn't deny so I started my drive on the way back to New Delhi with a dream to come back and witness all of what I had on my list.
Hope to see you soon..Rajasthan !!