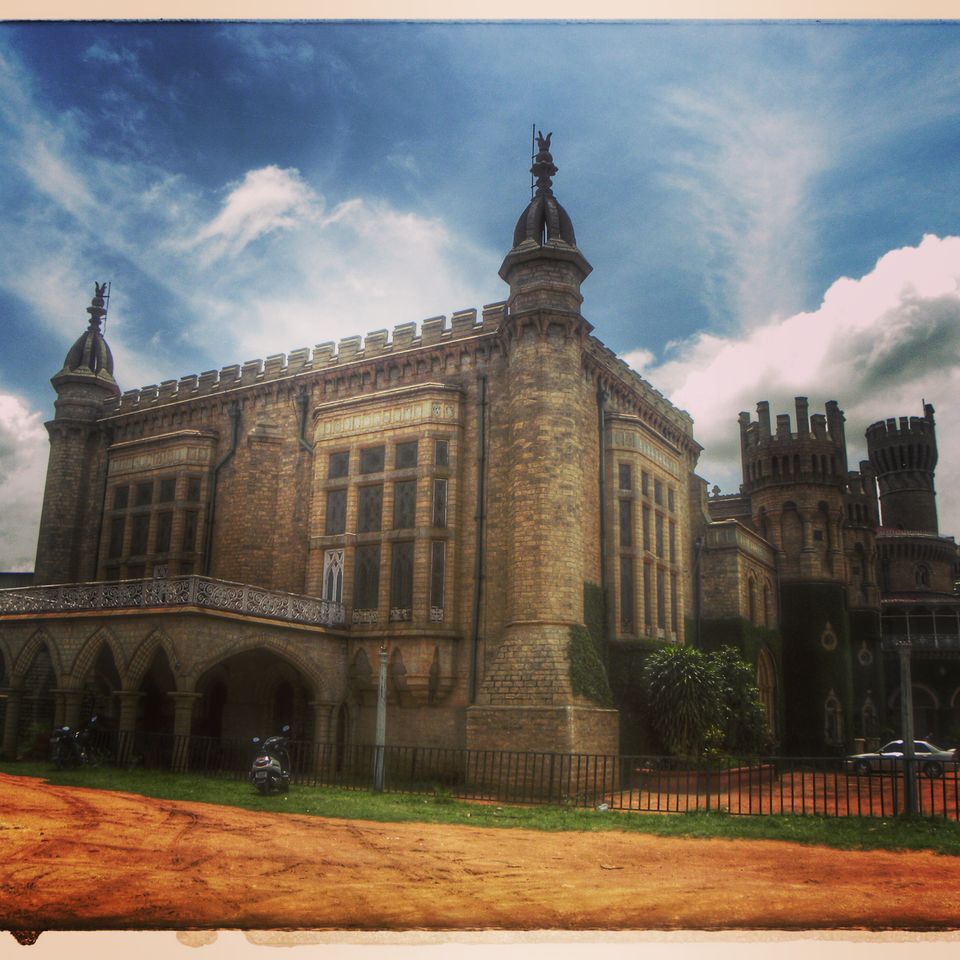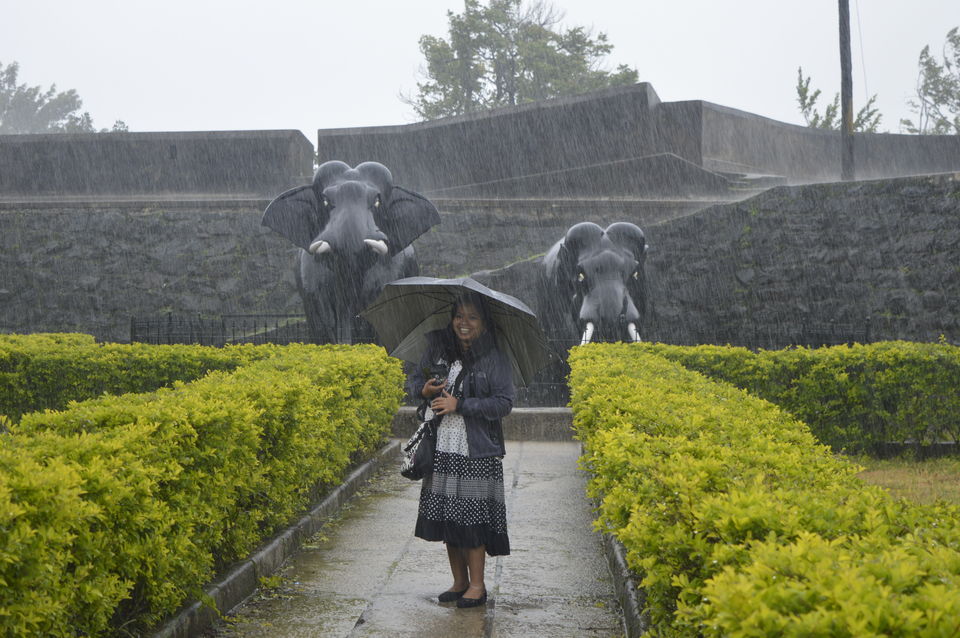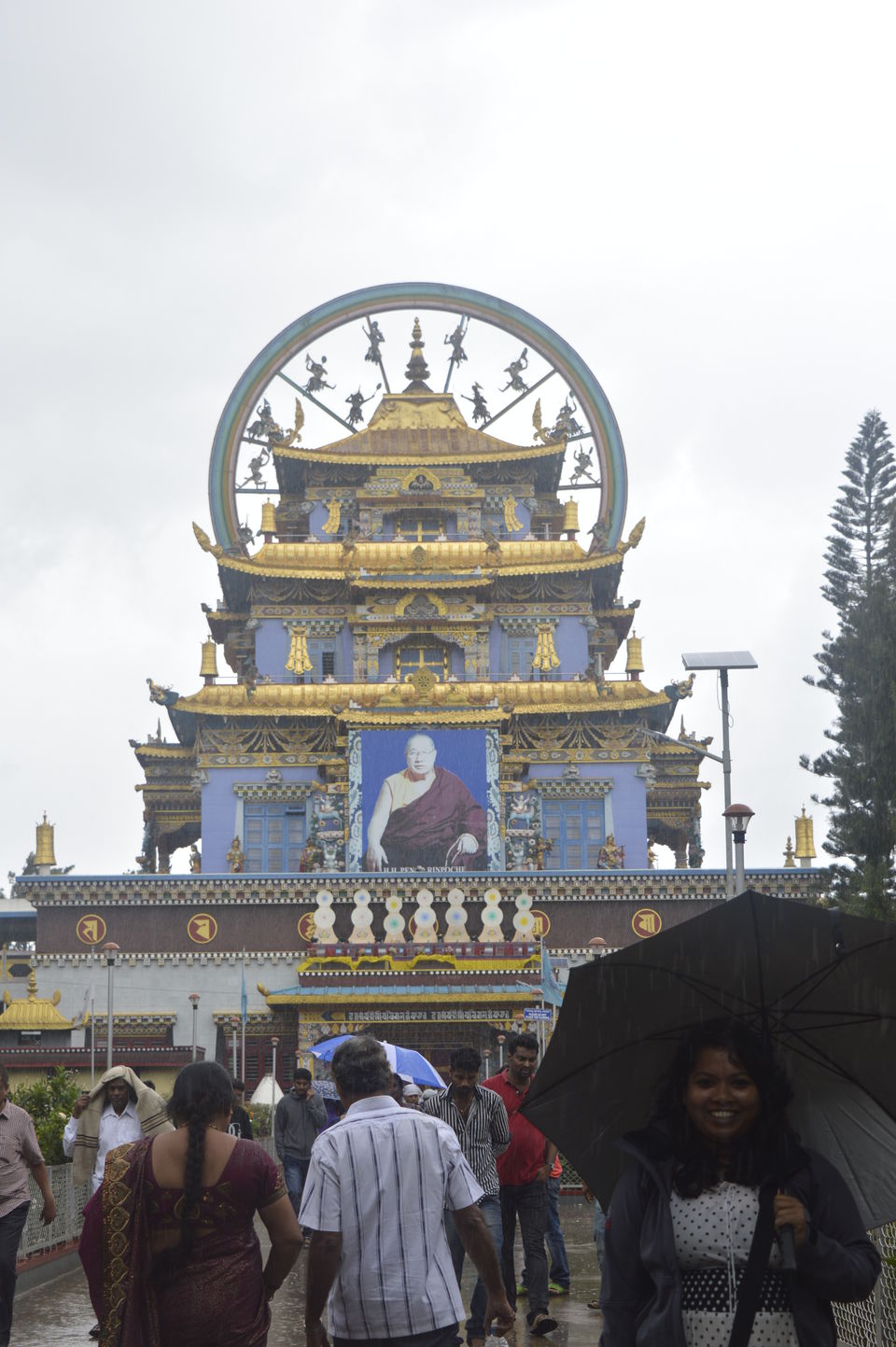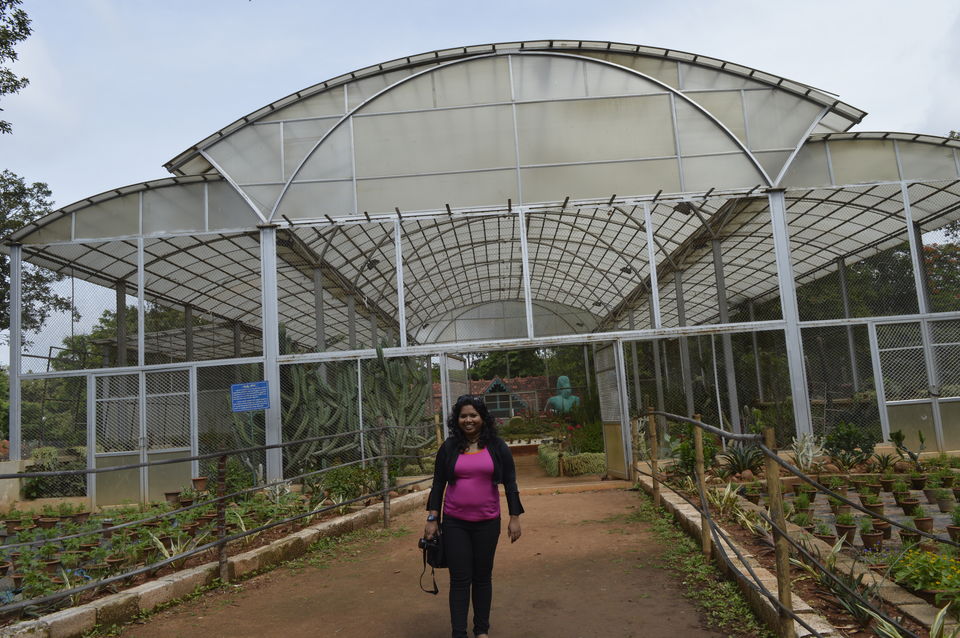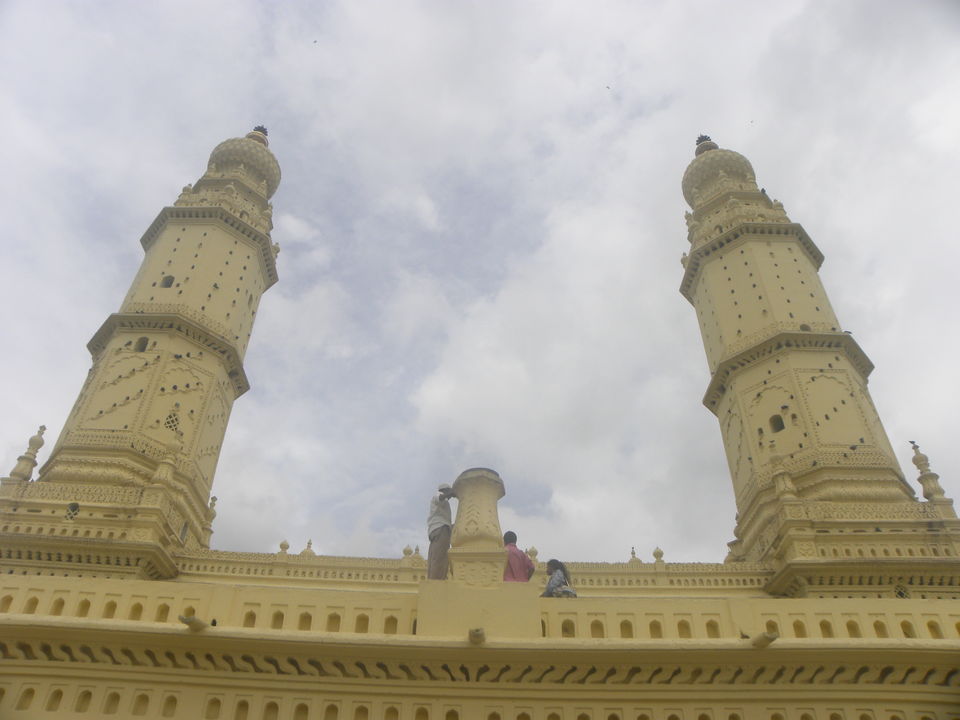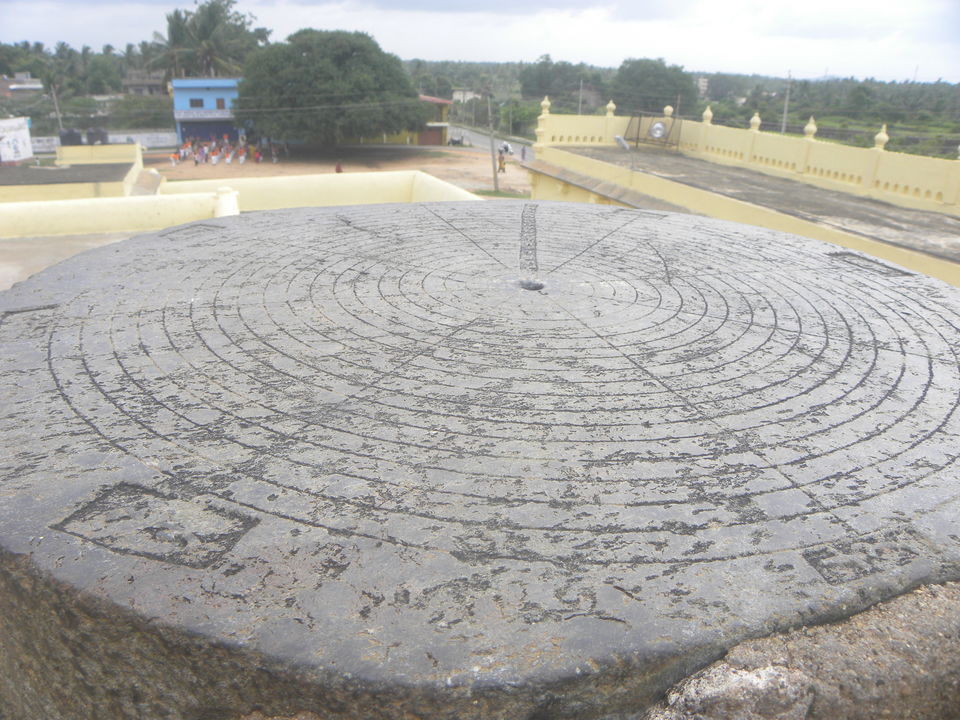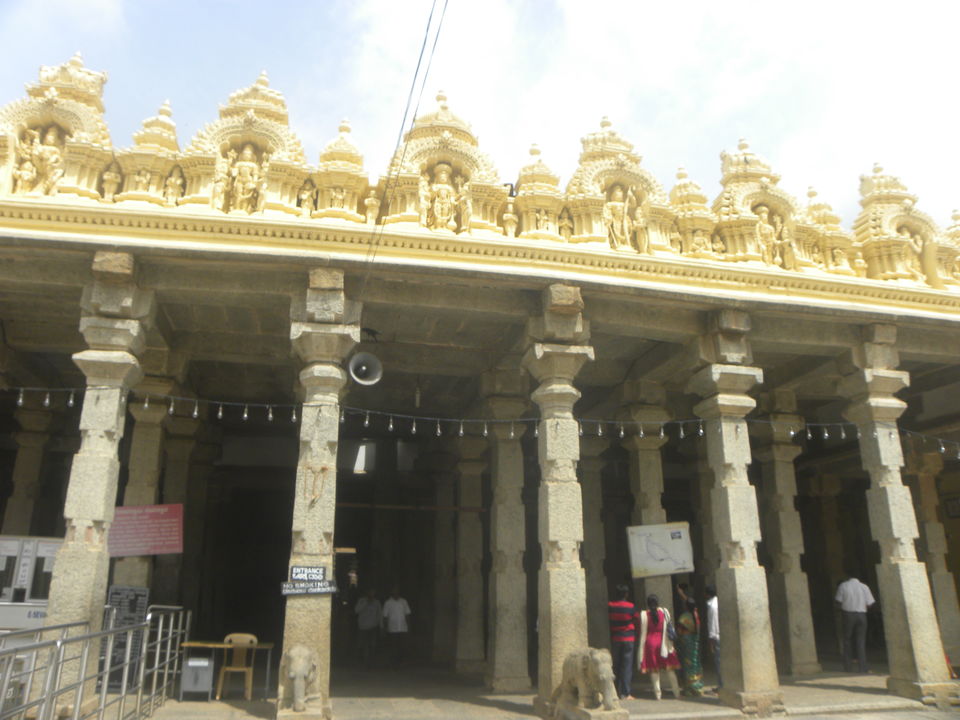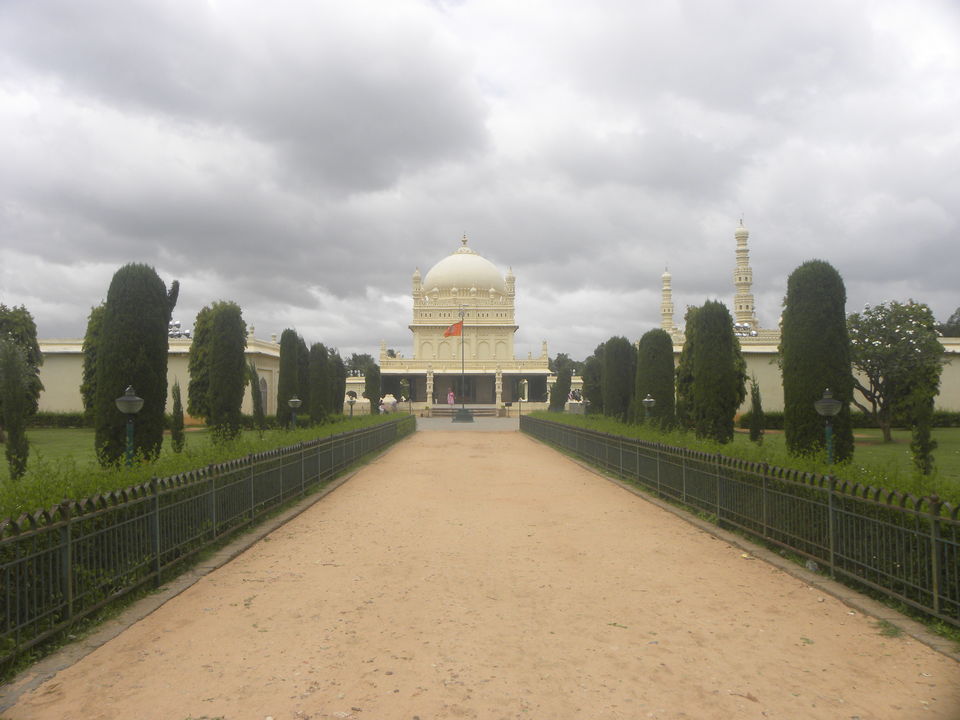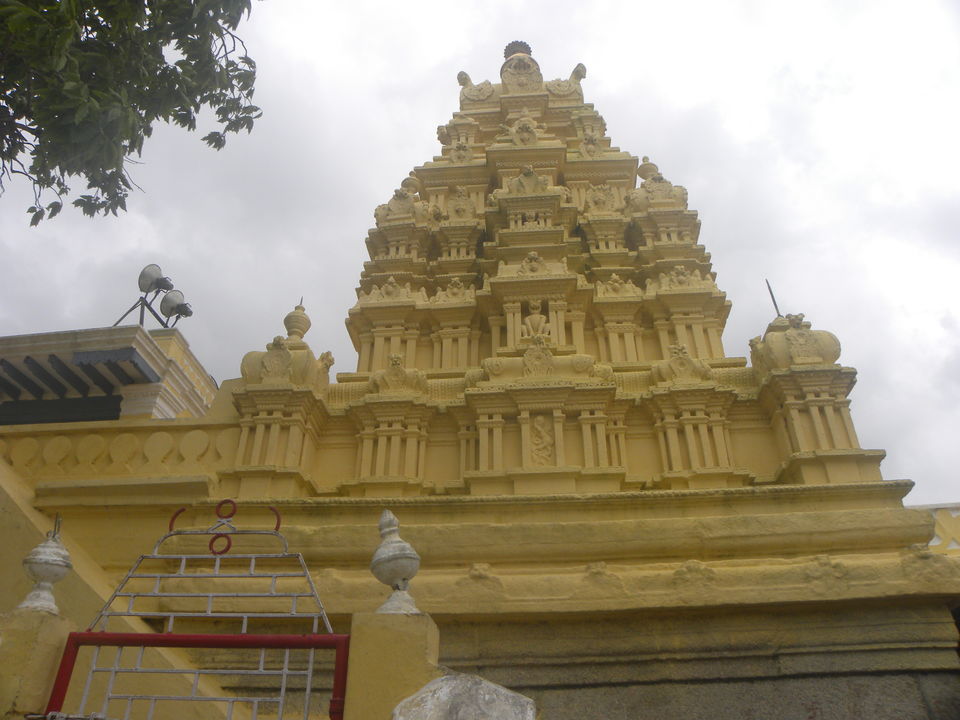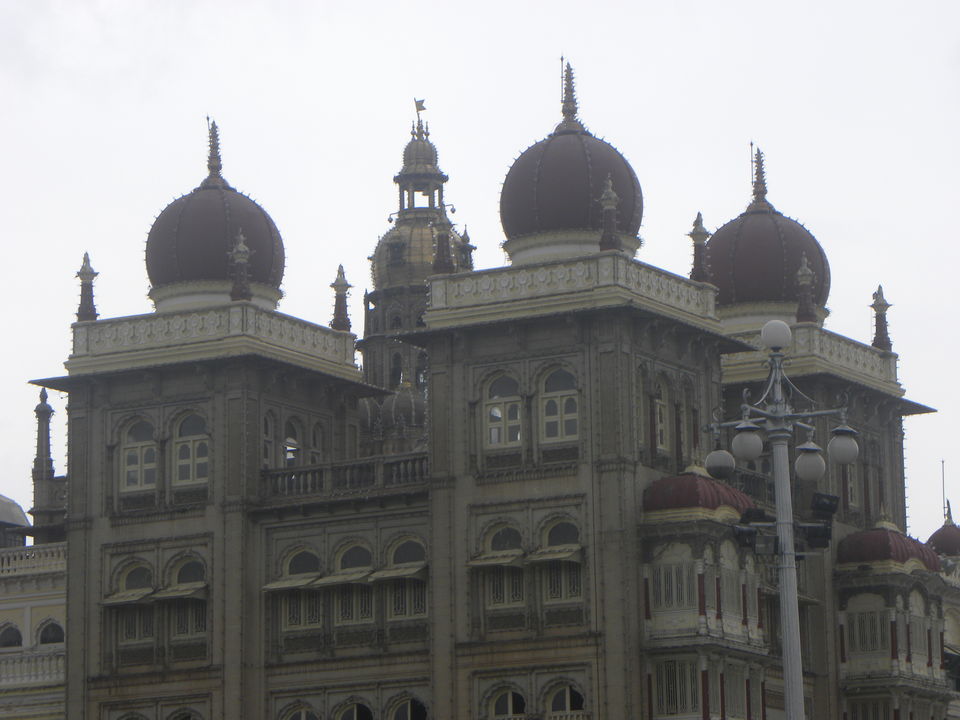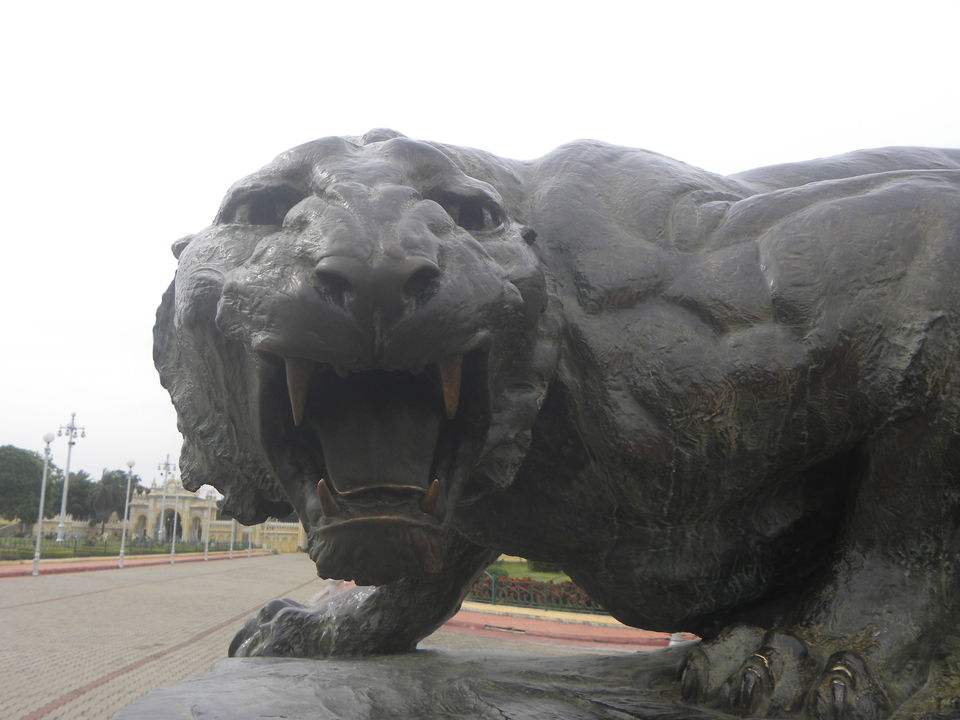 A random trip that started with announcement of official trip for workshop of a friend at a get together, She casually asked me to join for following weekend of her workshop and I hovered away at the idea of implementing my long time pending plan and blurted out excitedly yes, without thinking the implications it may have on my usual budget factor for any trip. I didn't bother to wait further and think, because I strongly believe in "Do not wait or look away, if an opportunity comes knocking any time of life". And Bangalore – Mysore-Ooty was pending for almost more than two years. After browsing online for the bus tickets which were almost for Rs. 2300 and the hours taken to travel would have thrown the entire schedule out of gear, we decided to opt for faster mode i.e Air. After all the permutations and combinations, eventually we sashayed on… to the craziest trip. Flights from both sides came to roughly Rs.5500. We settled for that to save the hours and get maximum out of 3 days trip. I booked the mum-bang-mum fixing the dates for to and fro, while my friend waited for the official permission to attend her workshop . Now only thing left was to fill in the gap between these two dates.
The funniest part was the "official workshop" got postponed to some other date. And she had to book the tickets on her own minus the supposedly reimbursement from company. We decided to carry on with the plan.
I had to tweak the original plan and filled the gap with Madikeri – Hill station of Coffee & Spices as suggested by Poo. Ooty was left out to cover in future with other places down south. Finally it was set to Mysore-Madikeri-Bangalore.
Day arrived. Supposed to leave Friday night at 9.00 pm from Mumbai airport….
Accustomed to the usual twist! Previous night, it poured like anything, looked like the sky opened up to devour whole of Mumbai. Trains blocked, schools cancelled and I got an official leave right in middle of the bridge, while waiting for at least one of the train to arrive. I was with my big haversack packed to the brim with sleeping bag and stuff ready with all required answers to the queries posed by colleagues. Instead, I headed back home, turned out to be blessing in disguise. Poo, who was supposed to visit the Goregaon branch of her office, left her sack at my home. We hoped that the rain would subside and we would leave for airport without any untoward event in the evening. Flight was scheduled at 9.15 pm instead it arrived at 9.50 pm resulting in delay for its arrival in Bangalore. We had a friend at Bangalore, at whose place we had planned to rest till morning before embarking on journey. We reached Bangalore around 12.00 midnight.
He had one more friend visiting him, we all got in to Bus that leaves the airport and transports to the Main city. Charges for same was Rs. 250/- and takes almost 1 to 1.5 hours to reach. We dozed off as soon as we settled at friend's place at Koramangla. Got up at dawn by 5.00 am. We managed to get a bus to Majestic (Rs. 20) hoping to get a bus to Mysore. Instead, we were informed that buses leave from Satellite Bus Stand for Mysore. Again, we boarded another bus that would drop us to Satellite(Rs. 14). We purchased some tidbits to eat and got on Mysore Bus (Rs. 107). We informed the conductor that we intend to alight at Srirangapatnam, which was almost 30 minutes prior to Mysore.
Minarets of Masjid-e-Ala
Solar Clock
We reached Srirangapatnam bus stand by 9.00 am. Being only two of us, we hired an Auto for sightseeing. They have the pamphlets ready with packages mentioned. We decided to visit only main places out of all those. Settled for Rs. 300 after much bargaining. First he took us to the Masjid – e-Ala built by Tipu Sultan. The mosque has beautiful minarets that touches the sky, these minarets stand on a high platform and has an open court in the front and a covered verandah.
The terrace possesses a very interesting innovation called as Solar Clock also known as Sun Dial or Sun Clock. Next stop was Tipu Sultan's Palace which was in ruins. We halted for few seconds at the spot, where memorial had been erected. At this spot, Tipu Sultan's dead body was found. Further ahead, we went to visit the Sri Ranganathaswamy Temple. In the sanctum, the image of Vishnu reclines on the coils of the snake Adisesha, under a canopy formed by the snake's seven hoods, with his consort Lakshmi at his feet.
Sri Ranganathaswamy Temple
We went around the temple, it was quite big. After, spending around half an hour, we proceeded further to Gumbaz which was on other side of the main road along with other remaining places. The Gumbaz is a large Mausoleum in the middle of a garden. Tipu Dultan built the Gumbaz an an apt tribute to his father.
Gumbaz
The architecture is splendidly noteworthy. Sharply cut pitch black granite pillars around the open verandah supports the rectangular structure. Inside there are the cenotaphs of Tipu Sultan, his father Hyder Ali and mother Fakr-Un-Nisa. The walls are painted in tiger stripes that are associated with Tipu Sultan as informed by the local, who wanted to guide us around. Dome in itself is spectacular to watch.
Black Granite Pillars
In the garden, there were many tombs scattered around.
We left for Mysore by afternoon. Caught the bus from bus stand and in next 15 minutes, we were at Mysore Bus stand. Thankfully, there was a cloak room at Bus stand, we preferred to keep our baggage there(Rs. 25 for each sack) and had lunch in same Bus Stand. After Lunch, we decided to check out the amount charged by the autos for a round trip of Mysore. As guessed, they started quoting exorbitant amount of Rs. 800 to Rs. 1000 for three major places.
Chamundeshwari Temple
Initially the auto drivers at bus stop dissuaded us from taking auto, while insisting on cab, reasoning that autos are not allowed to travel till top. We being adamant on hiring an auto went farther from Bus station and halted an auto, after much bargaining, he agreed to take us around for Rs. 450/- and even assured us that he will drop us right at top. First stop was Chamundi Hills, which was on elevation of 1000 mts above sea level.
Statue of Mahishasura
(According to mythology this was the domain of the demon called Mahishasura (the Buffalo Demon). The place was thus known as Mahishapura or Mahishuru, the land of Mahishasura. And that later morphed into Mysore in English and Mysooru in Kannada, the local language. A boon made Mahishasura so powerful that no man can kill him. Unable to stand his atrocities, people prayed to the goddess to save them from Mahishasura. Goddess Shakti, the personification of cosmic energy in the feminine form, took the avatar (form) of the fierce goddess Chamundeshwari. She kills the demon and saves the people. Because of this act the goddess is called Mahishasuramardhini, the slayer of demon Mahisha. The hilltop is the place where her shrine is located. The mythology continues… According to some beliefs the Chamundi Hills is in fact in the shape of the fallen demon! – Sourced from Net)
The unwinding road to the top is scenic and super smooth, heaven for riders, patch of almost 10-12 kms. One can view the whole of mysore city from different spot while going up. As soon as we reached the top, we were greeted by brightly painted statue of Mahishasura. We thought of posing with it later. First the Temple, being weekend it was crowded, which made us race. There are different types of queue for Chamundeshwari Temple depending on availability of time and money.
Mysore city view
Longer one(without ticket), shorter one and VIP. We preferred the middle one, by buying the ticket of Rs. 30 per head. After wading through crowd, finally got the darshan and were out in next half hour. Further down is the large statue of Nandi (Bull), the mount of Lord Shiva. As soon as we were about to leave, it rained heavily, we took shelter in one of the shops selling all kind of Chinese items. Poo managed to get miniature version of wooden camel that she was searching. We photographed ourselves with the statue of Mahisasura and hopped back into the auto and stopped at a spot to capture the whole city in our camera.
One can either trek the whole way up and down or can travel by local transport.
On the way there was Sand Art Museum, we decided to skip and move on to Mysore Palace.
Mysore Palace
Mysore palace is located within the city, built in 14th century by the then Wodeyar kings. It is one of the most beautiful architectural wonder we had ever seen. We were enamored by its beauty throughout right from the domes to the paintings to the mural on the walls. The painting looked so real, we were in awe, thinking how great those artisans were compared to today's tech and effort nowadays people put. Offcourse, we couldn't capture the details in our camera because it was not allowed. There was entrance fee of Rs. 40 and camera to be deposited at the locker room near entrance. There were imposing statues of Panther (looked like panther to me, and so real) throughout the ground.
(Vani Vilas Sannidhana , the then ruler ( queen of Chamaraja Wodeyar X ) commissioned Henry Irwin, a renowned architect of British India to design the modern Mysore palace. This is what you see now as the Mysore Palace. It took about 5 years to build and combines a range of architectural styles. This concept is popularly known as Indo-Saracenic style. One can see a pleasant blend of Hindu, Muslim, Rajput, and Gothic styles of architectural elements. The palace is basically a three storied structure with a 44 meter ( 145 feet ) central tower. Pinkish marble domes adorn the number of towers configured in perfect symmetry. – Sourced from Net)
The tour of entire palace is routed properly. First lap of tour is the Doll Pavillion where antiques made of gold, silver, marble, ivory from around the world were on display.
The central portion of the palace is a huge court. The royal Marriage Hall (Kalyana Mantapa ) was the one which was jaw-dropping. We couldn't take our eyes beyond the grandeur that was on display.
The walls were adorned with oil paintings, so intricately detailed, of ceremonies and festivals, that used to take place in those era. We shopped for some sandalwood items from the shops located in its vicinity and proceeded further to St. Philomena's Church, which I had seen while travelling in bus to Mysore. It looked so different like a castle from Victorian era and towered right into the sky. This is one of the largest churches in South India.
Saint Philomena's Church
(Saint Philomena venerated as a virgin martyr saint of the Catholic Church in the 19th century ) is said to have been a young Greek princess martyred in the 4th century. In 1926, TRV Thamboo Chetty, the Diwan and Chief Justice of the then Mysore kingdom under Krishnaraja Wodeyar IV, brought a relic (image) of saint Philomena from Peter Pisani, Apostolic Delegate of the East Indies. The inspiration for the church's design was the similar looking, and much bigger Cologne Cathedral of Germany. The architectural style is popularly called neo-Gothic or Victorian Gothic style, that was popular in Europe during the time. Typically this style spot slimmer and unusually taller features with needle like spires. The design was done by a Frenchman called Daly under the supervision of Bishop of Mysore Rev. Rene Fuga. The construction was completed in 1941, eight years after the foundation stone was laid.-Sourced from net)
There are many stained glass images portraying birth of Jesus Christ, the Last Supper, the Crucifixion and the Resurrection.
We decided to wind up the day after a rendezvous with these major monuments and head to Madikeri. We released our haversack from the cloak room and had some snacks before boarding the bus to Madikeri. After an hour to the Journey, bus got punctured and vacated the whole bus in one of the bus depot. It was almost 10.00 pm. We waited for some time to get another bus. I had little knowledge of Kannada, but can't talk. Because of lack of knowledge about local lingo, we were in lurch. Even the locals were not helpful, blanking staring at two females with big bags. I lost my cool when the conductor expected us to run after one of the crowded bus and the conductors on those buses shut the door on our face citing over crowd, even when this guy pleaded them to take us. This guy started blaming us that we didn't go in that bus and there is no bus after this, which I could make out from his banters. I yelled at him for his foolishness and rudeness of those conductors that they expected us to run behind bus which was already in motion with our sacks. Two local guys intervened and told us that there is always another bus so not to worry. After few moments of heated arguments, one more bus came which was empty and we were glad that we finally left that godforsaken place. I thought of complaining to the bus authorities about the conductor's behavior towards travelers in such matter, eventually I let it go as one of the experiences.
After going around the town for our stay in Madikeri, which was raining most of the time, most of the hotels were full owing to weekend, we finally got in Hotel Hilltown. One of the best accommodations for me till date. Overall a very clean room for Rs. 780 per night. They had the 12.00 noon checkout policy. Reluctantly, we had to book for 2 days. Had a good night sleep, without worrying about any damn thing in the world. We woke up by 7.30 am, checked the weather and it was still raining cats and dogs. Being a hill station, it was the usual weather at this time. We ventured out for a breakfast and hopped into auto before asking him the charges for Madikeri sightseeing (Rs. 100).
Museum at Madikeri Fort
He took us to a Madikeri Fort, which was nearby and hardly anything left, except two life sized elephant statues in the well maintained garden, government office and a museum. Next was an Omkareshwar Temple followed by Raja's seat. There was a Rs. 5/- ticket to visit this landscaped garden. Despite raining heavily, we managed to get ourselves clicked and risked the umbrella being blown away because of winds that accompanied the rains. We wanted to visit the famed Golden Temple & Elephant sanctuary.
Omkareshwar Temple
The auto driver informed us that they are about 30 kms away and he doesn't have permit to drive beyond his area. He suggested that he can help us in arranging the car for same. After much bargaining he came down to Rs. 1300/- It was a big car, and we felt like we could afford some luxury after all these up and down of travel. First, we headed to Dubare Elephant camp, which was located in Kushal nagar at the bank of River Kaveri. We reached around 12.00 noon, hence were late for the sightings.
Raja's Seat
There was as usual crowd and also river rafting was taking place. We were not interested in River rafting, after the bland Kolad river rafting experience, only place I am going to try again is Rishikesh or Zanskar for more thrilling rapids.
Namdroling Monastery
We decided to go to Namdroling Monastery also known as Golden Temple. This spectacular structure was another highlight of the trip after Mysore Palace and St. Philomena's Church. Took me back to my Bhutan Trip. Whole complex was spick and span. The usual crowd everywhere mostly tourists and locals who thronged to see and click the monks in prayers happening in one of the monastery.
Anyday, I would prefer the peaceful monasteries of Bhutan than here. It took an hour almost to go around and had the lunch of momos and Thupkas (only veg). On our way back, my friend decided to buy some home-made wines for her friends. I tried tasting Guava wine hoping to like it this time (Last time red wine tasting was disastrous for my tract), instead spat it out and tried to take out that appalling taste from my mouth by rinsing it again and again.
Well, I figured it was not for me and will never dare to taste or try in future. By 2.30 pm we decided to wind up the tour before the driver enticed us with the prospect of visiting one of the coffee estates that he manages for a lady who stays in Mumbai. We thought the trip would be incomplete without visiting one of these coffee estates. Whole of Madikeri was on a slope with coffee and Black pepper growing in abundance.
A Coffee Bean
The only thing to watch out for in the coffee estates during monsoon is the presence of leeches on the ground and mosquitoes above ground. We were careful enough as not to donate blood to those leeches, but couldn't avoid the itchy mosquitoes. We took a halt for some shopping which included silk sarees, spices, chocolates and tasty pickle (worth it).
A Coffee Plantation & Black Pepper creepers
We had booked the overnight Airavat bus to Bangalore(Rs. 563/-), which was more than comfortable. We reached early morning at Bangalore by 5.00 am, decided to freshen-up at the hotel and get some sleep before embarking on Bangalore sightseeing. Instead, we were bugged by the auto drivers, who kept insisting on taking us around to good accommodation. We preferred close to bus station so that we can get into bus in the evening which will take us directly to the airport. After much pursuance we landed at Parvati lodge(Rs. 800), which seemed shady, but we couldn't help it, because none of the hotels offered a day's stay. Being at the last leg of the tour, we somehow managed to fit in that small room and dropped down for 2 hours sleep. I was woken up by intense stinging pain around my neck and to my horror saw lots of creepy bedbugs crawling around. I jumped up, woke up Poo, who seemed blissfully asleep. I was paranoid for the rest of the stay and hoped they wont fly with me back home in my sack. We kept the sack on the chair, so as to avoid getting our sacks infected and sprayed Amrutanjan around it, hoping the smell would detest those crawlies which included cockroaches too.
As soon as we got out, we had breakfast in the nearby restaurant and headed straight to Bus stand to check the stop where the airport bus arrives on Poo's insistence. After locating the stop which was more than 1 km away, we decided to hire an auto in the evening instead of walking across.
Vidhana Soudha
We decided to go beyond the auto stand and ask some random auto driver for the sightseeing charges. As soon as we stopped one, and asked him about same, soon other auto drivers jumped in the conversation. I was getting agitated, because of interference, that guy insisted on us going around in some car, while I was adamant on auto. Reluctantly, we agreed to share his auto for major sightseeing Rs. 1300/-). Half way through, auto halted, seemed to be some problem. After 10 minutes of trying to get it start, I got down, hoping to get another auto, he insisted on arranging an omni van for us to travel, I told him, I am allergic to closed vans, instead need an auto. And it started.
First place, he showed us was the Vidhana Soudha, which was grand structure. But photography was not allowed hence, we just feasted our eyes with its opulent domes. Next was the Lalbaug, being a botanical garden, it had my interest (Camera charges: Rs. 50/-+ entry fees: Rs. 10/-). Spread out widely, with dedicated space to cactus family. The garden has well laid paths and road, and good collection of plant species.
Lal Baugh
It might take more than 1 hour to go around. We did most of photography with the flowers and insects here. There was a very old mango tree supposedly planted during Tipu Sultan era. Next followed was Dodda Ganeshana Guddi and Shri Big Bull Temple(which is said to be the fourth largest bull in the world). We headed next to Tipu Sultan's summer palace(Rs. 5/-). It was simple and elegant.
Shri Big Bull Temple
Last for this trip was Bangalore Palace. It was jaw dropping view! To see a Victorian era castle in India came as a surprise. It was well maintained. Only drawback was the tickets required to see the palace form inside(Rs. 225/-). And to photograph the same, one has to shell out Rs. 625/-. Also, with the plain ticket one can view only few section of the palace, other sections were out of bounds. I was bit disappointed.
Bangalore Palace
Poo wanted to go around mall road for shopping. It seemed bit similar to Colaba causeway. Nothing beats that. About Bangalore, If I ever visit again, it would be for wood work and brass artifacts, which seemed very enticing.
We left in the evening for airport (Bus for airport: Rs. 220/-) and flew back home and were greeted by heavy rains which was on sabbatical while we were away!
We loved Madikeri a lot and intended to visit again, hoping to relax in one of the homestays!
Total expenditure for three days excluding airfare was Rs. 5600/- per head.
Frequent Searches Leading To This Page:-
backpacking trips from bangalore, bangalore backpacking holiday, weekend bakpacking trips, 2 days holidays from bangalore, weekend getaways from bangalore