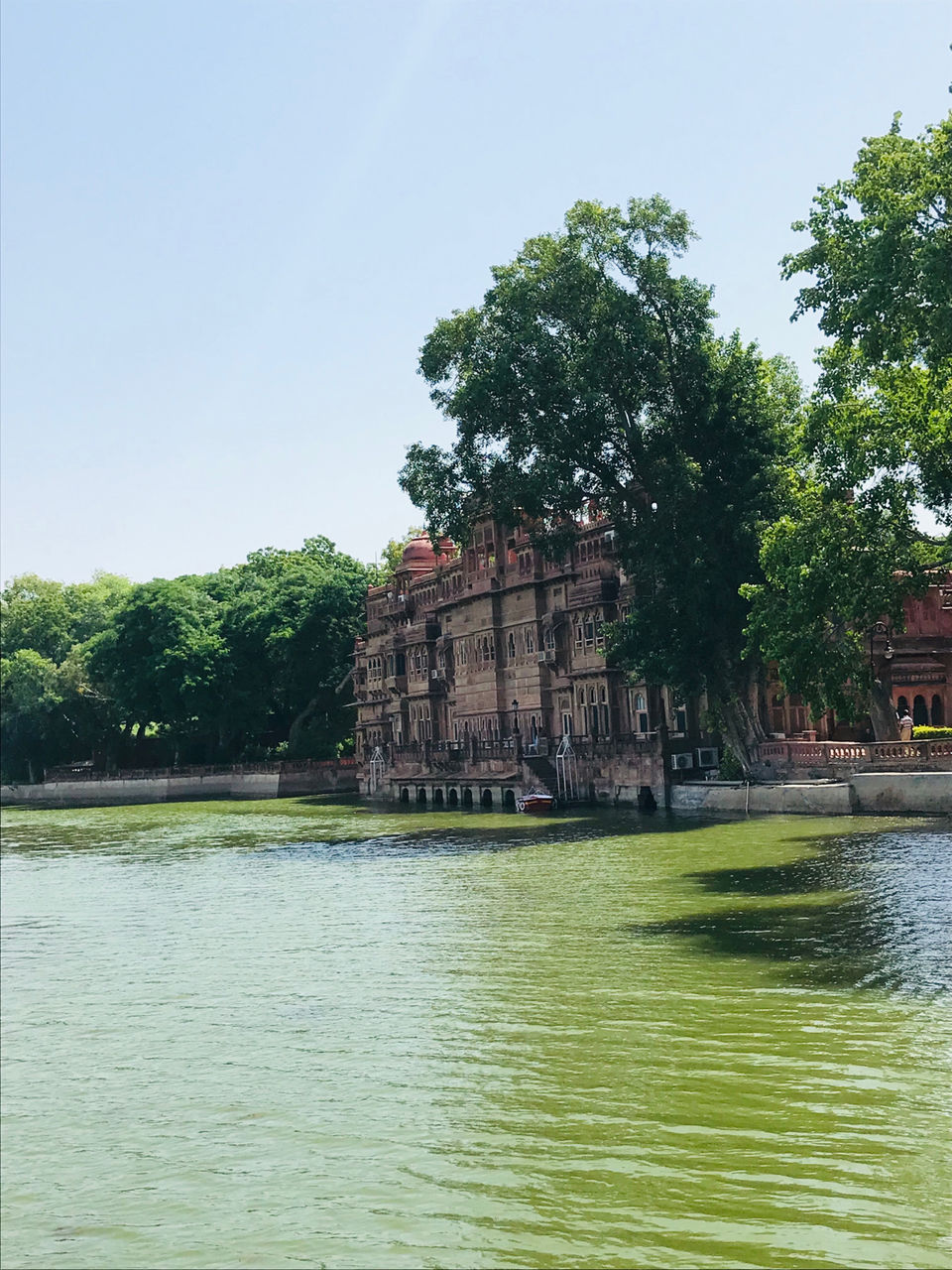 After a lot of thinking and googling, we finally decided to go to Bikaner. Bikaner is roughly 500 KMs far from Delhi. There are 3-4 ways to reach here:-
By Air:- There is one direct flight operated by Air India from Delhi to Nal Airport(16KM from Bikaner)
By Train:- The connectivity by trains is quite good.
By Car:- Roads are pretty nice and you can choose to take your own car for this amazing weekend getaway.
As for me, we boarded the train Delhi- Bikaner Intercity and reached Bikaner at 4:30 PM.
We stayed at the Narendra Bhawan, Bikaner. It is a boutique hotel in Bikaner. The palace is elegant with beautifully-lit interiors. It is aesthetic and pleasing to the eye. Every nook and corner is carefully crafted and looks amazing. Here are a few pics of the bhawan.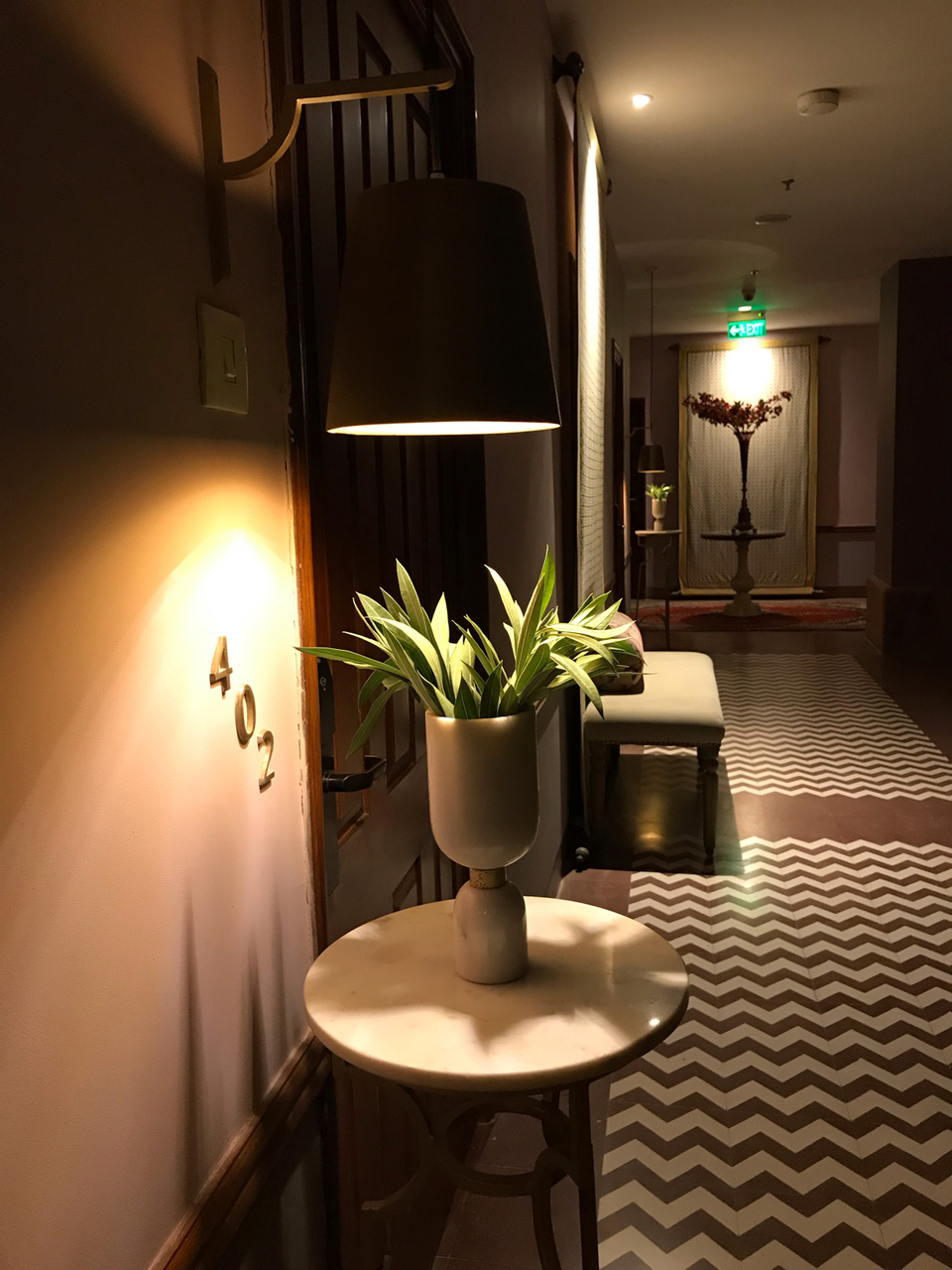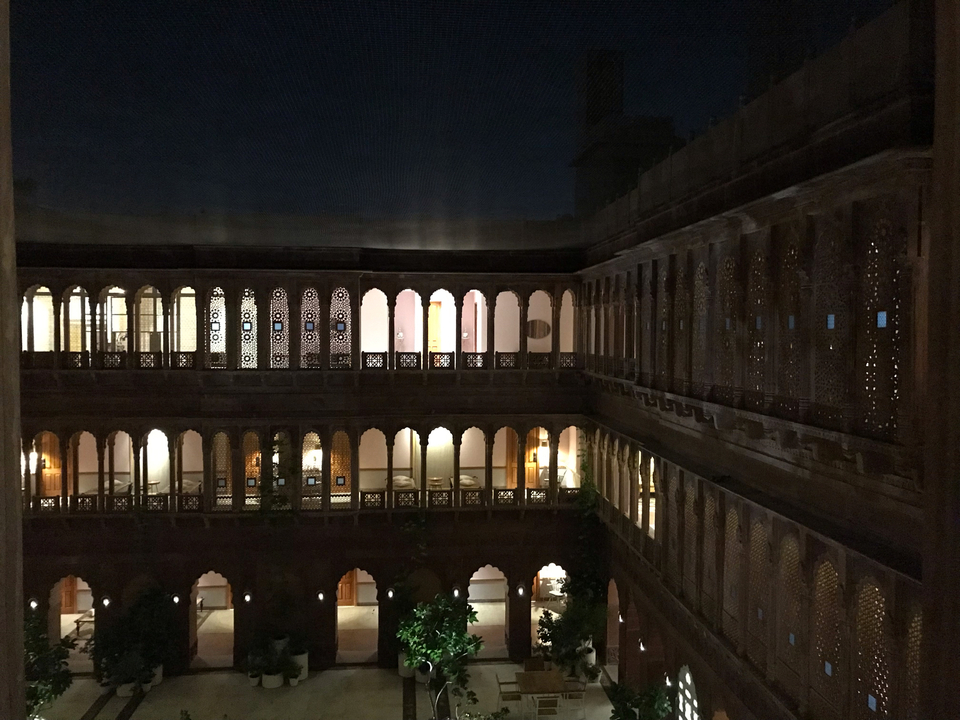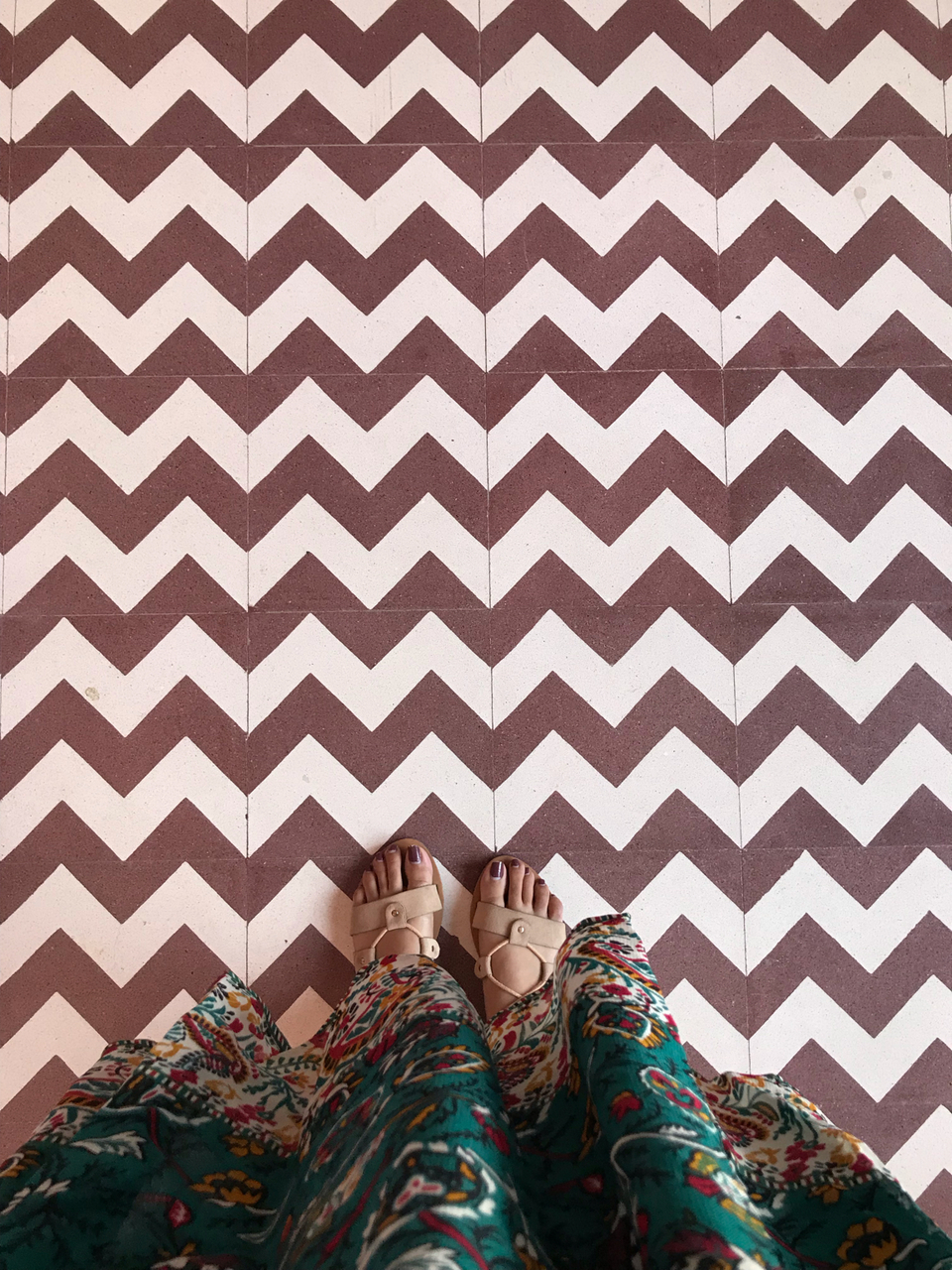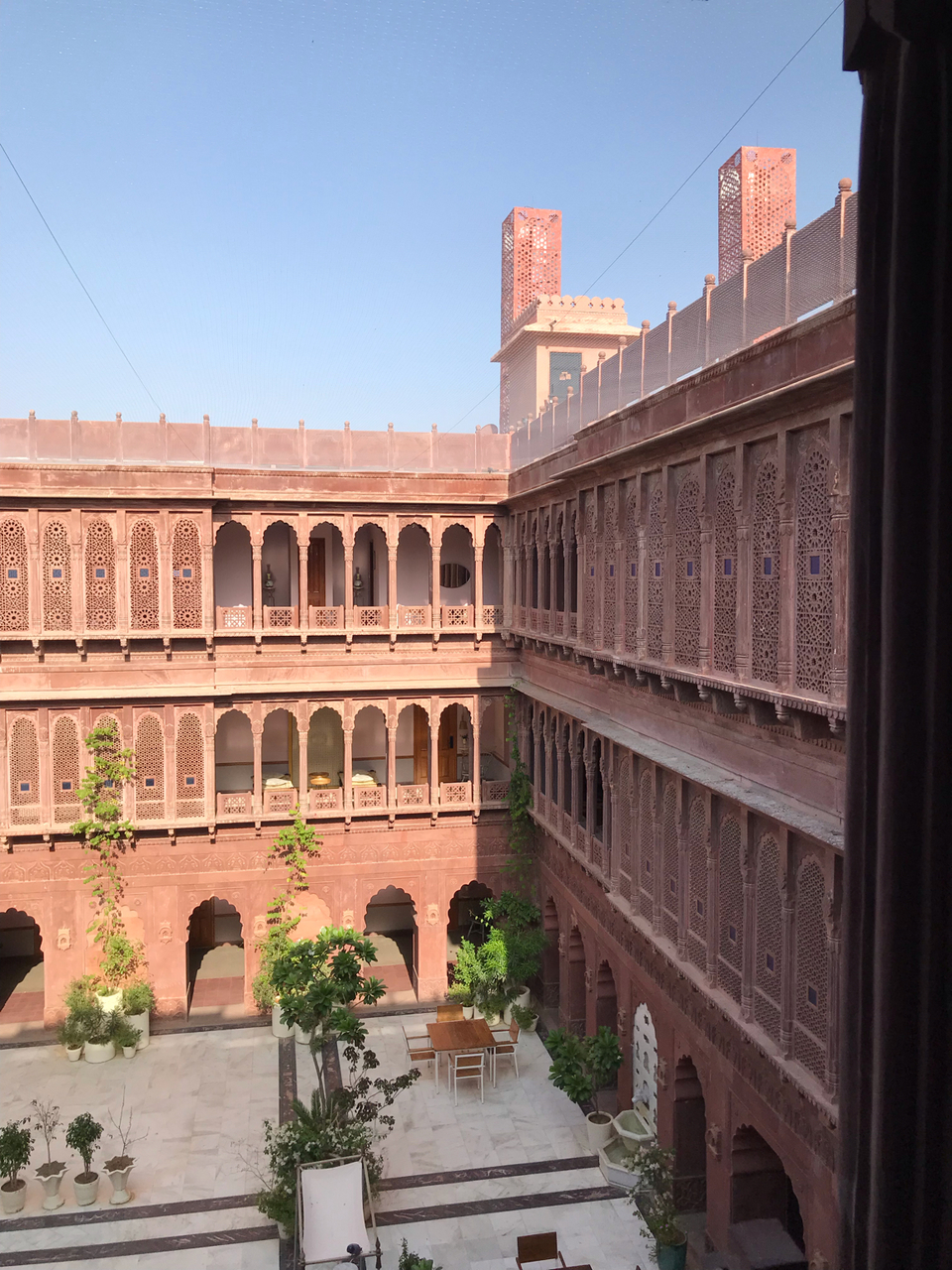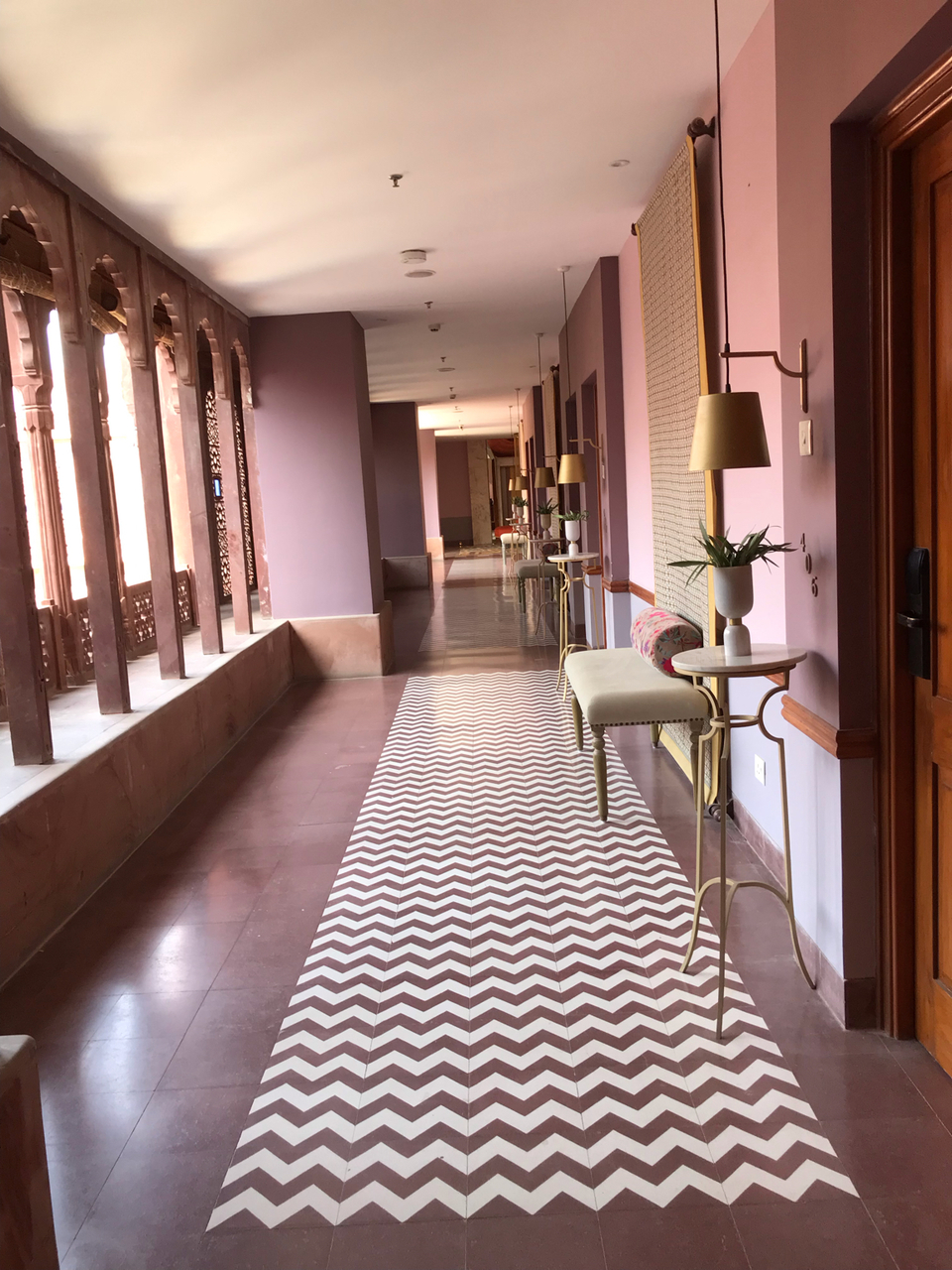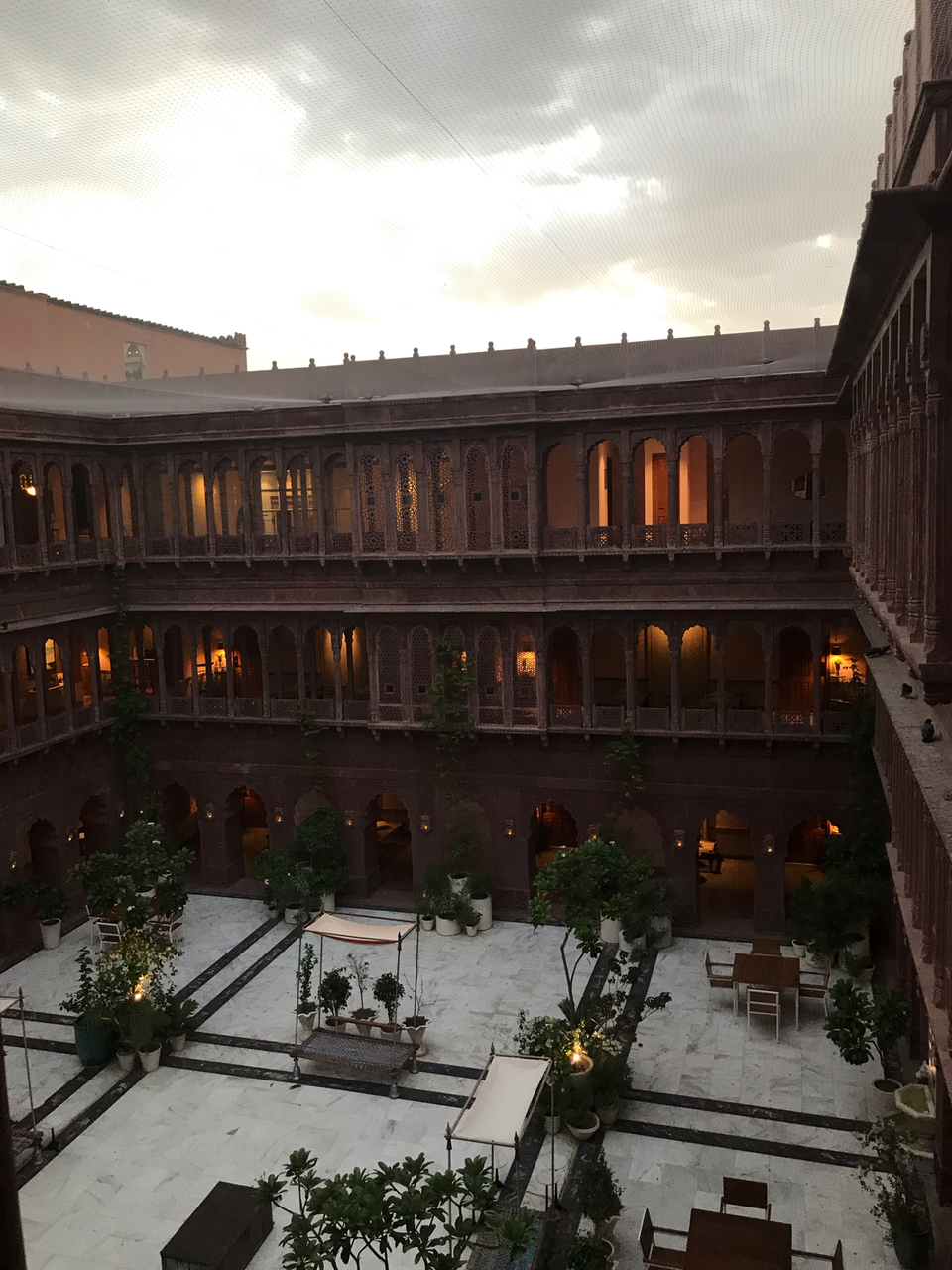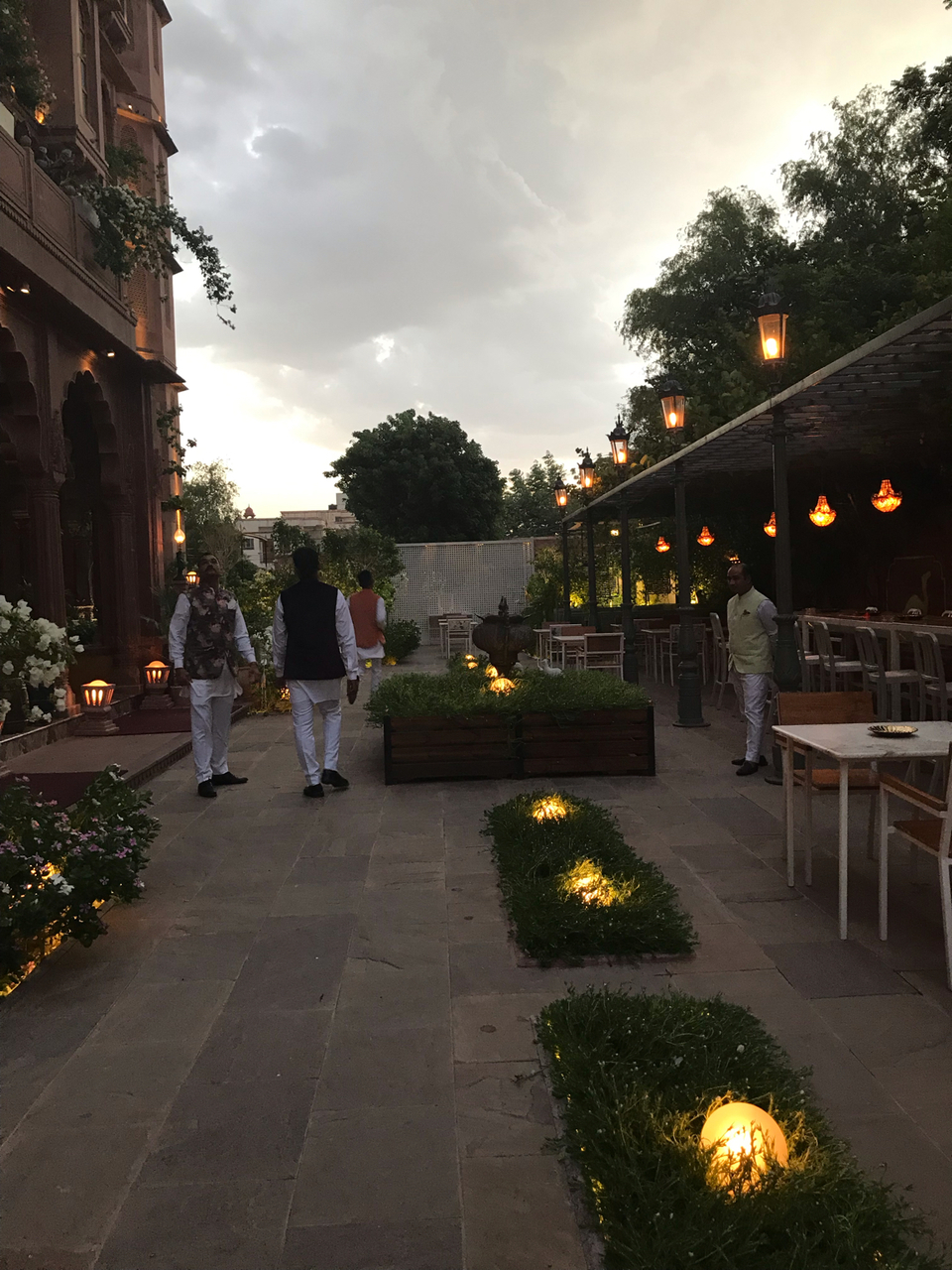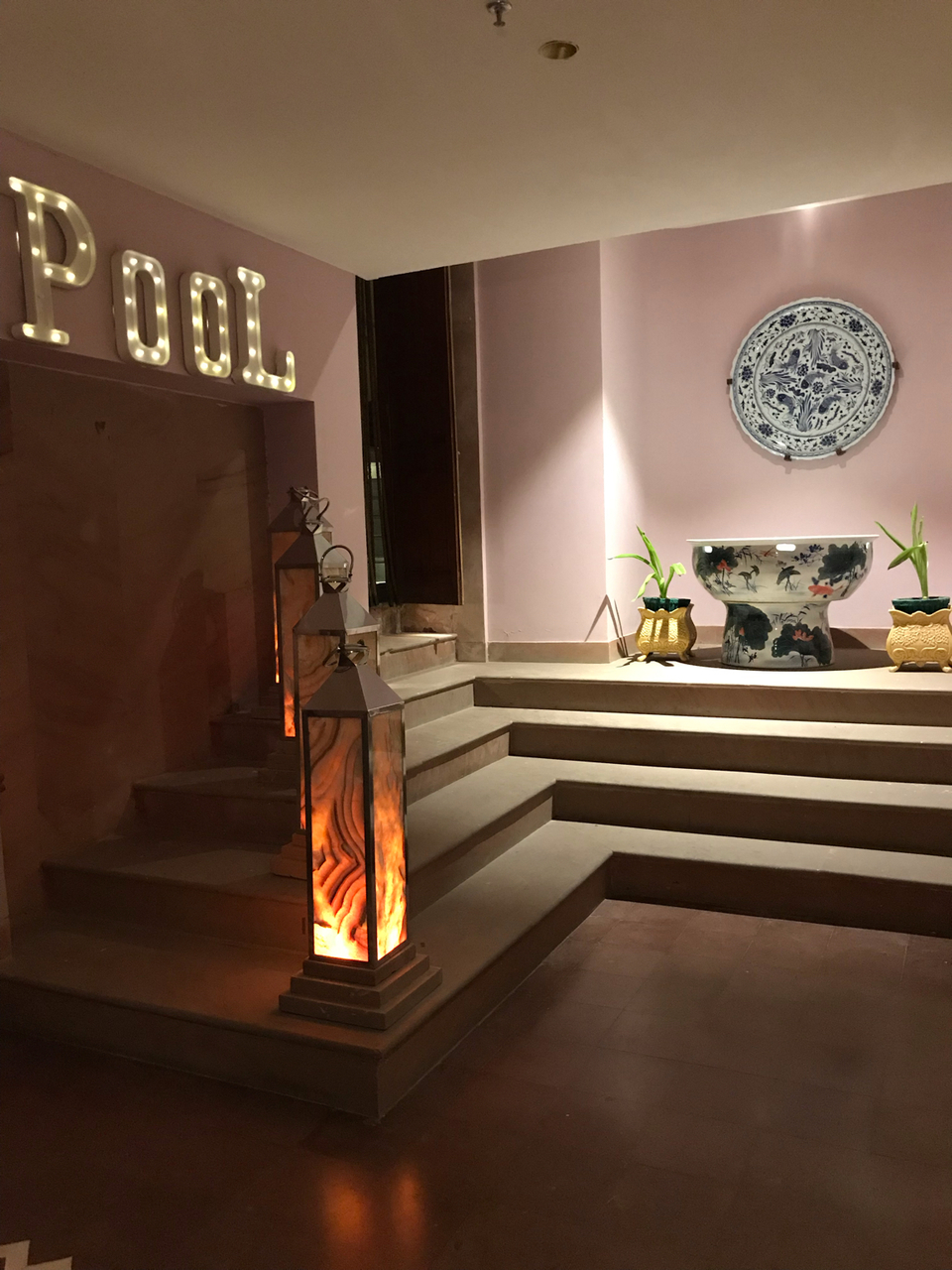 Our trip starts today. We were lucky enough to find a genuine person in Bikaner who told us a lot about the history of the place. He happened to be our driver and he took Rs.2,500 from us for the whole day. In the morning, after having breakfast, we went to Gajner palace first. It is situated from 35 kms from Bikaner and has been converted into a hotel now. The entry charges for the fort were Rs.250 per person and boating charges were for Rs.330 per person in Gajner lake for around 30 minutes. Unfortunately, we couldnot go for boating as it was closed. We roamed around the fort a bit. Inserting a few pictures of the fort and lake.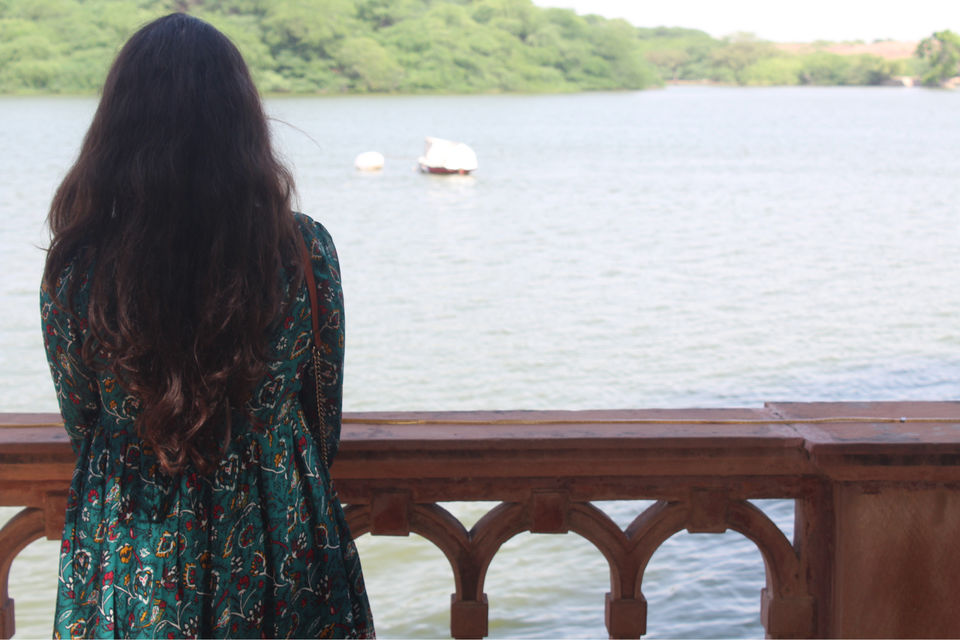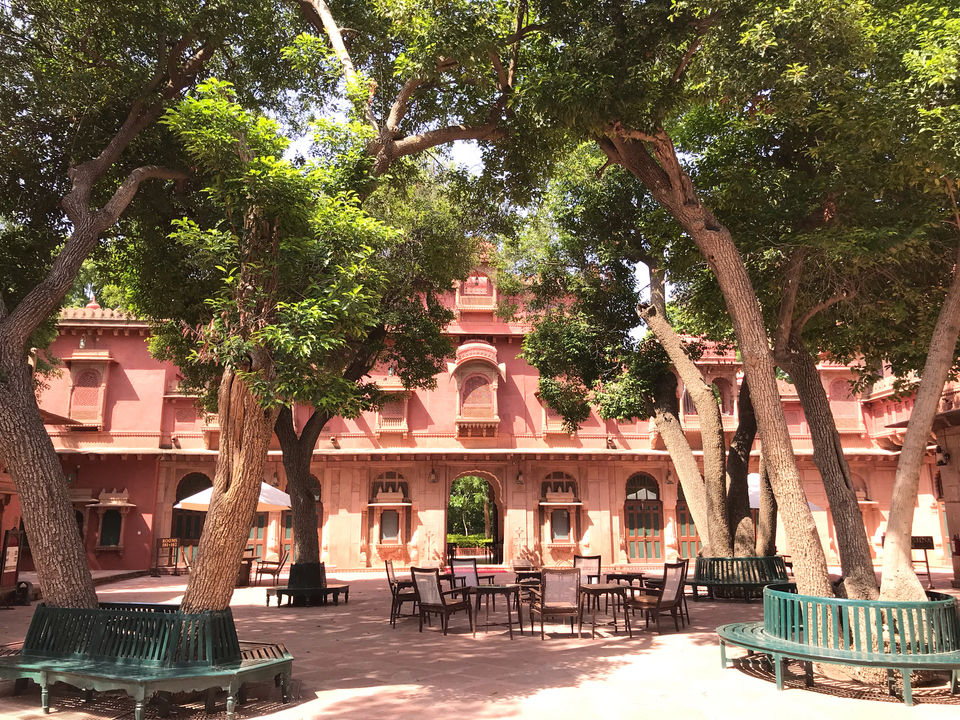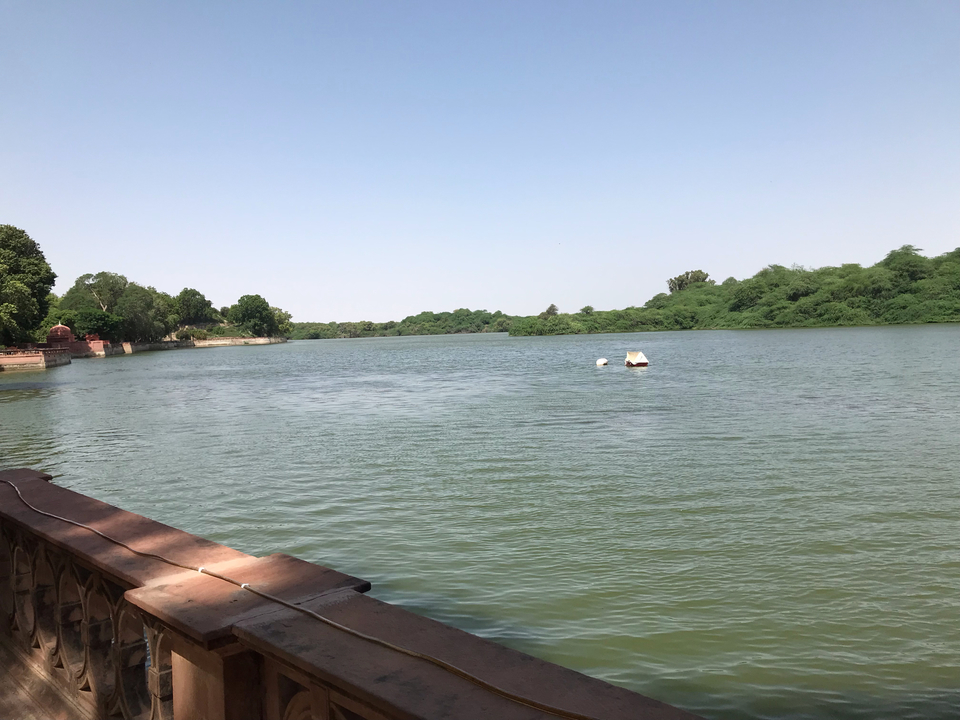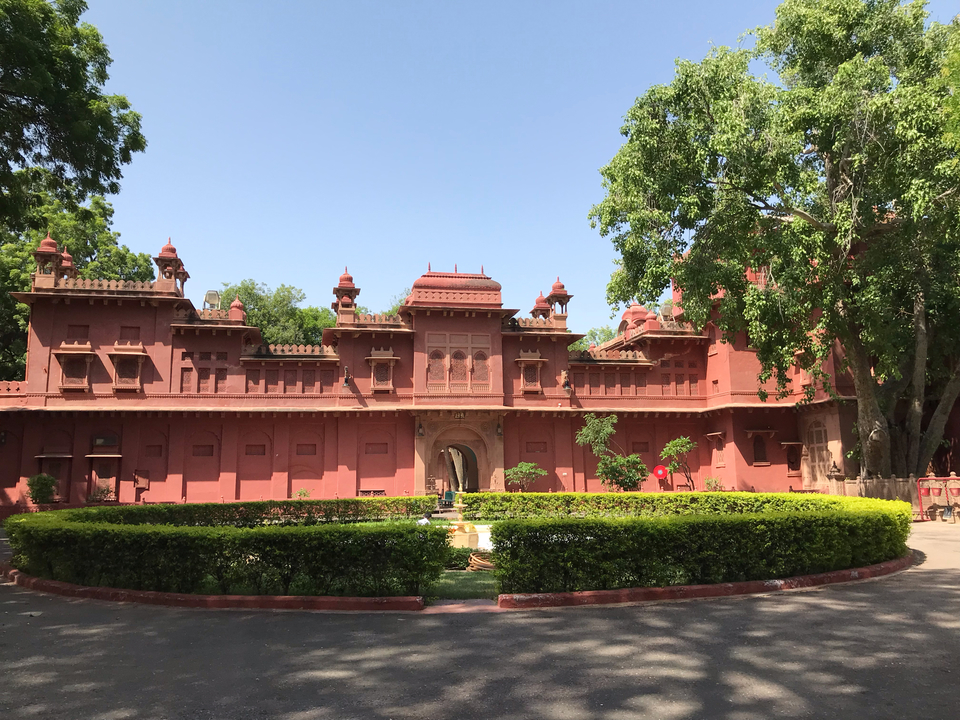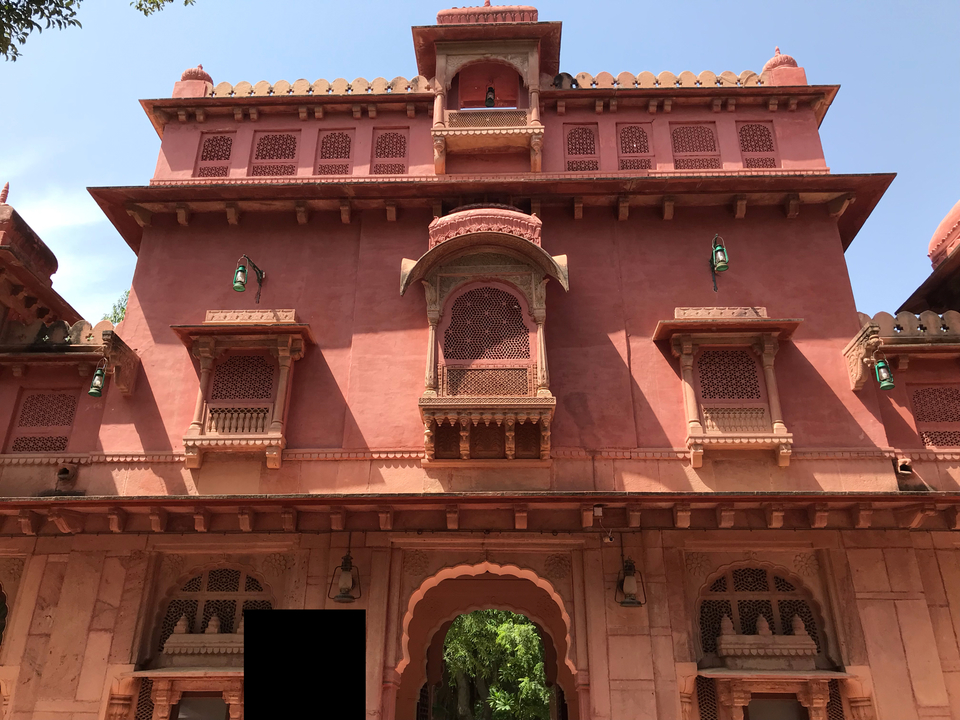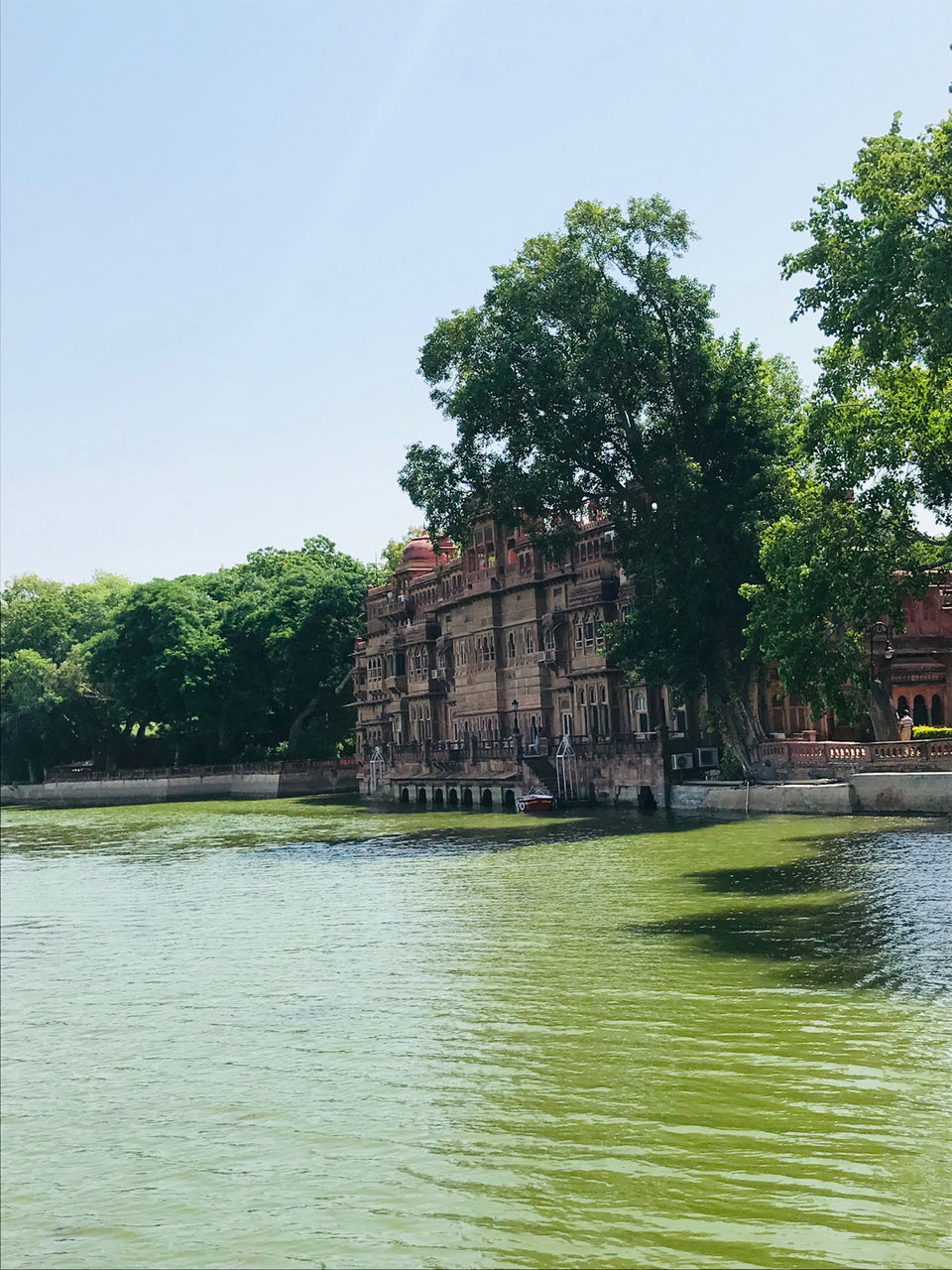 After that, we went to the World famous Karni Mata Temple which is situated around 12 KMs from Bikaner. The temple is famous for rats being the inhabitants of the place. I was very scared to go here but somehow, i agreed. It was peaceful.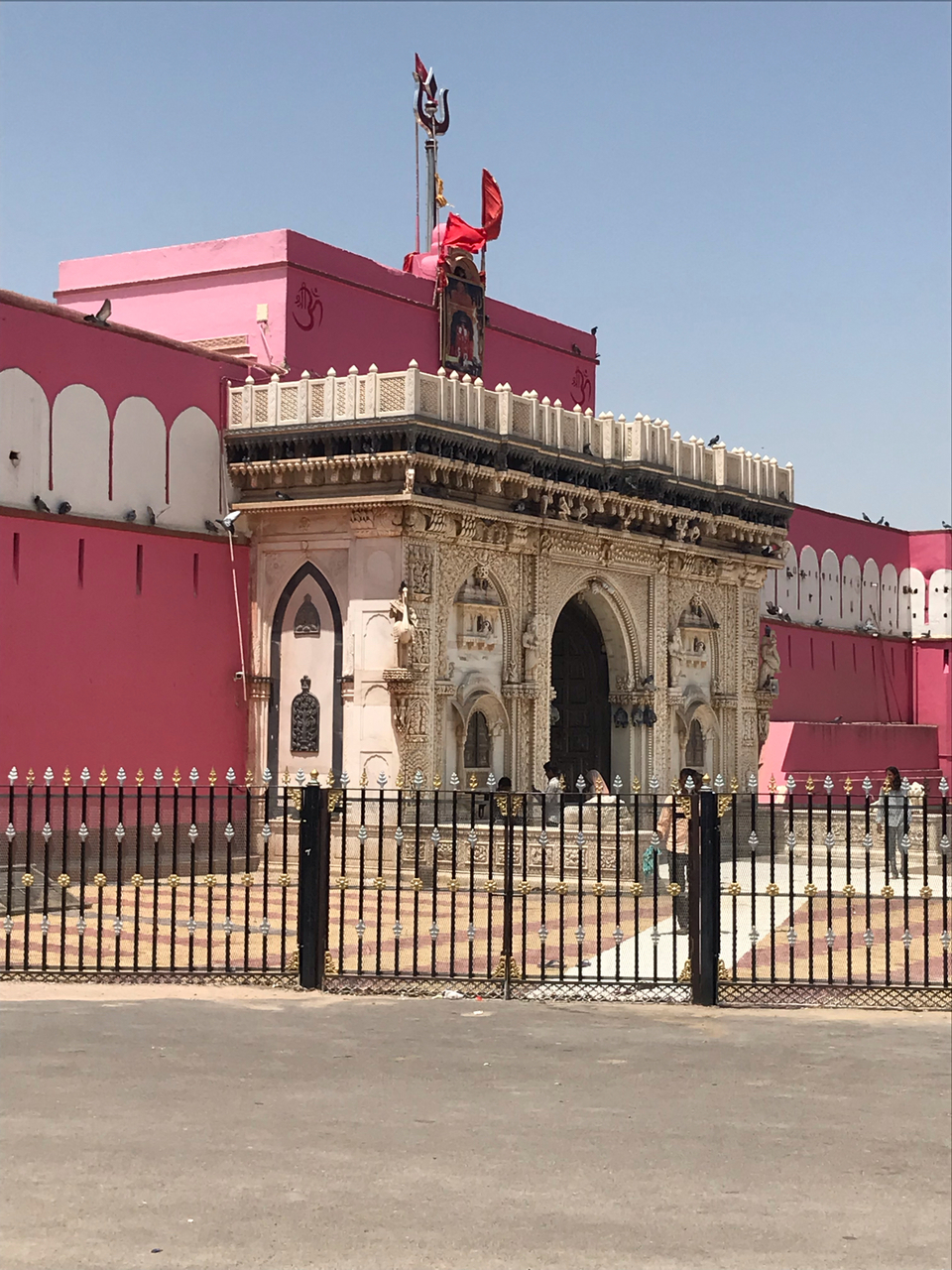 After visiting the temple, we went for lunch to Sattvic restaurant. One thing about Bikaner is that the restaurants are a few but are hygienic and pocket friendly.
After lunch, we went to Junagarh Fort. Its made of red sandstones and marbles and looks nice. There is an entry ticket of Rs.50 for fort and Rs.30 for muesum. There are separate tickets for movie camera. They might make you wait for 10-15 mins and will send you in a group with a guide who will tell you about the history of the fort.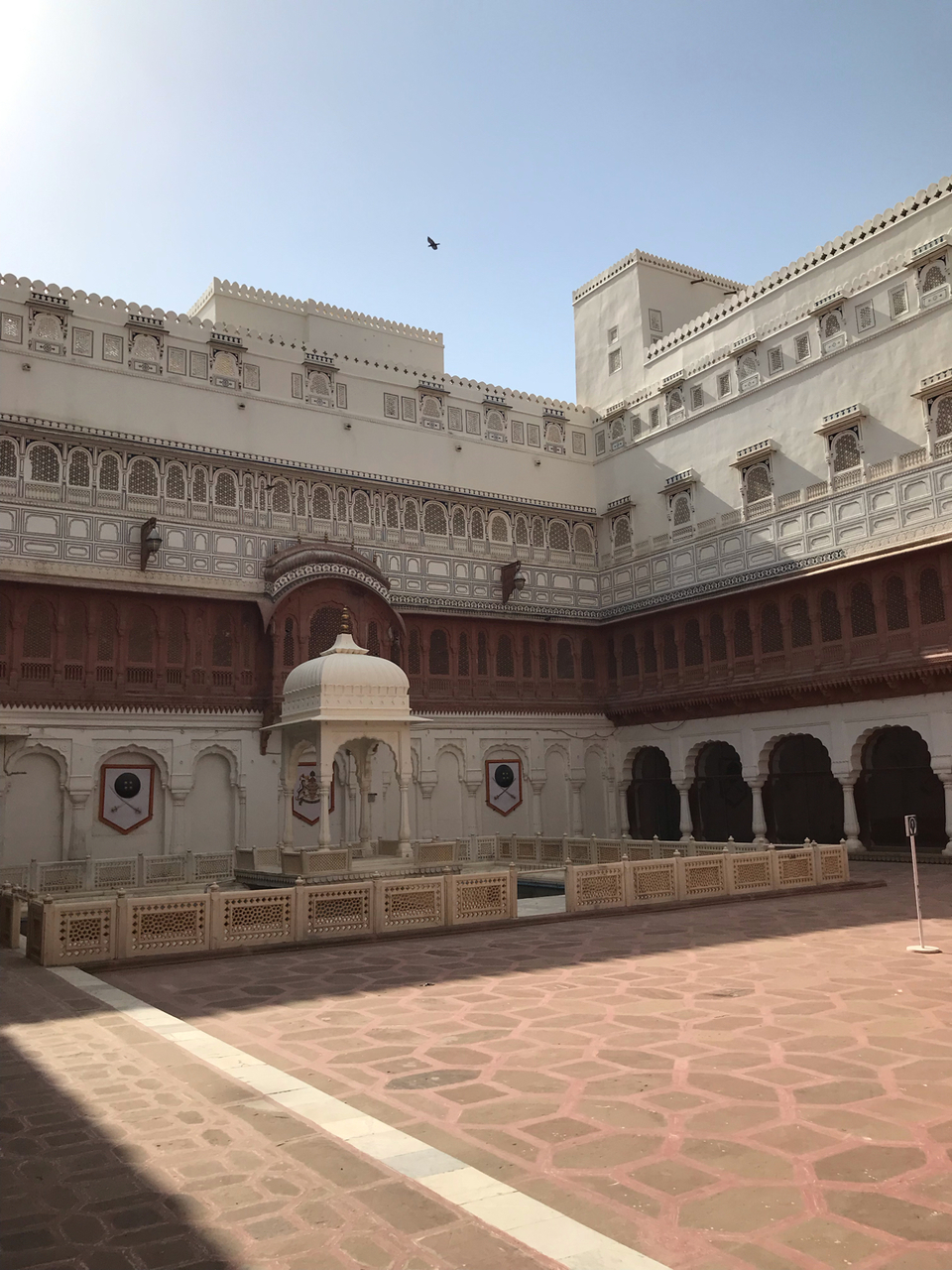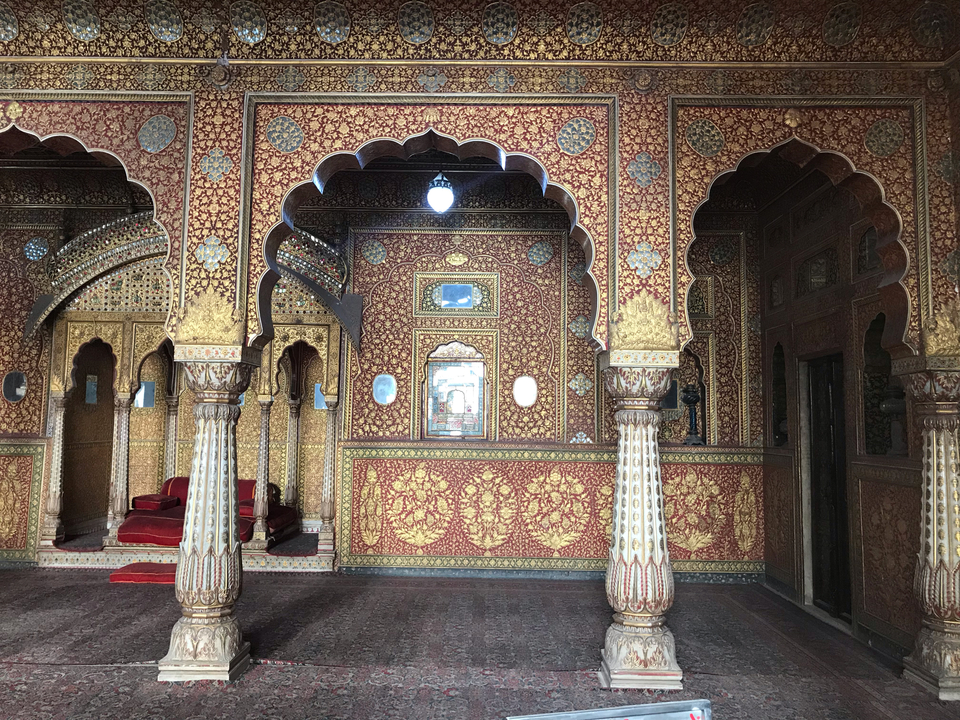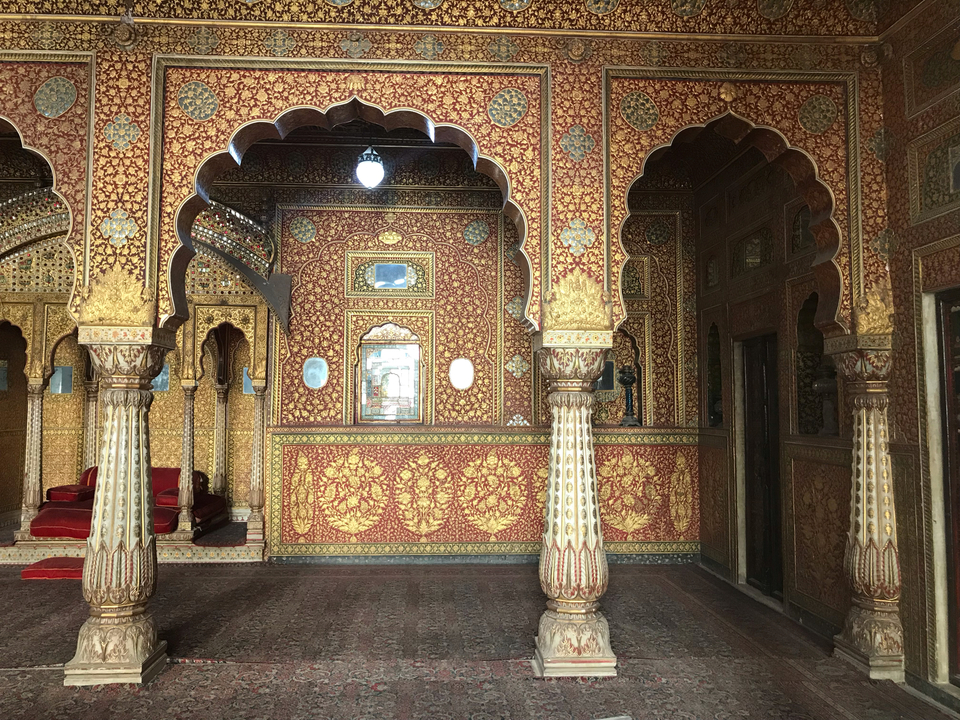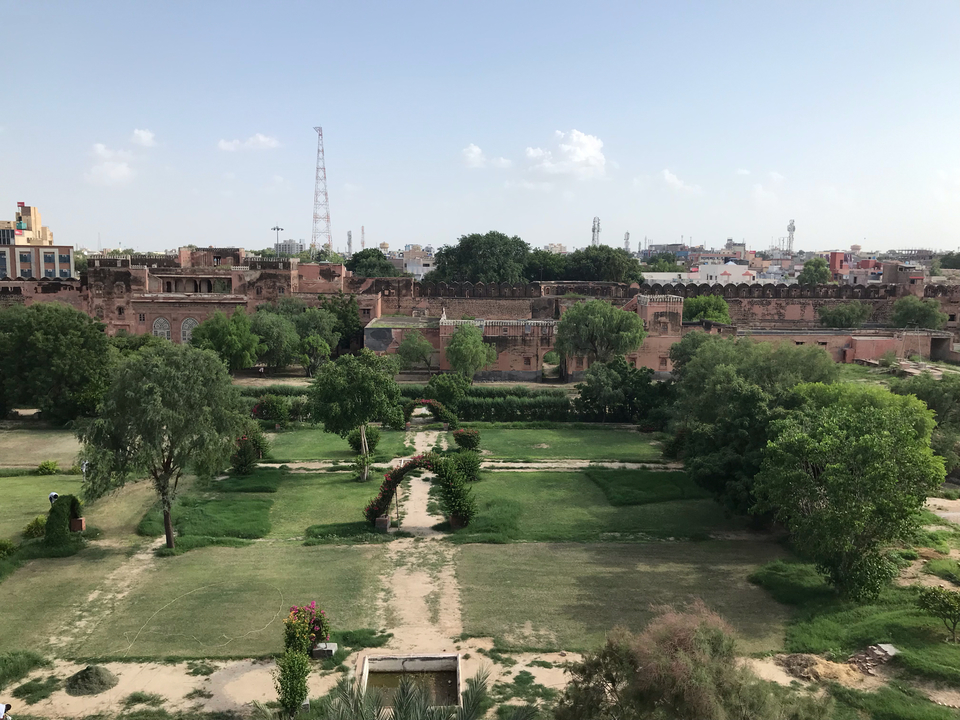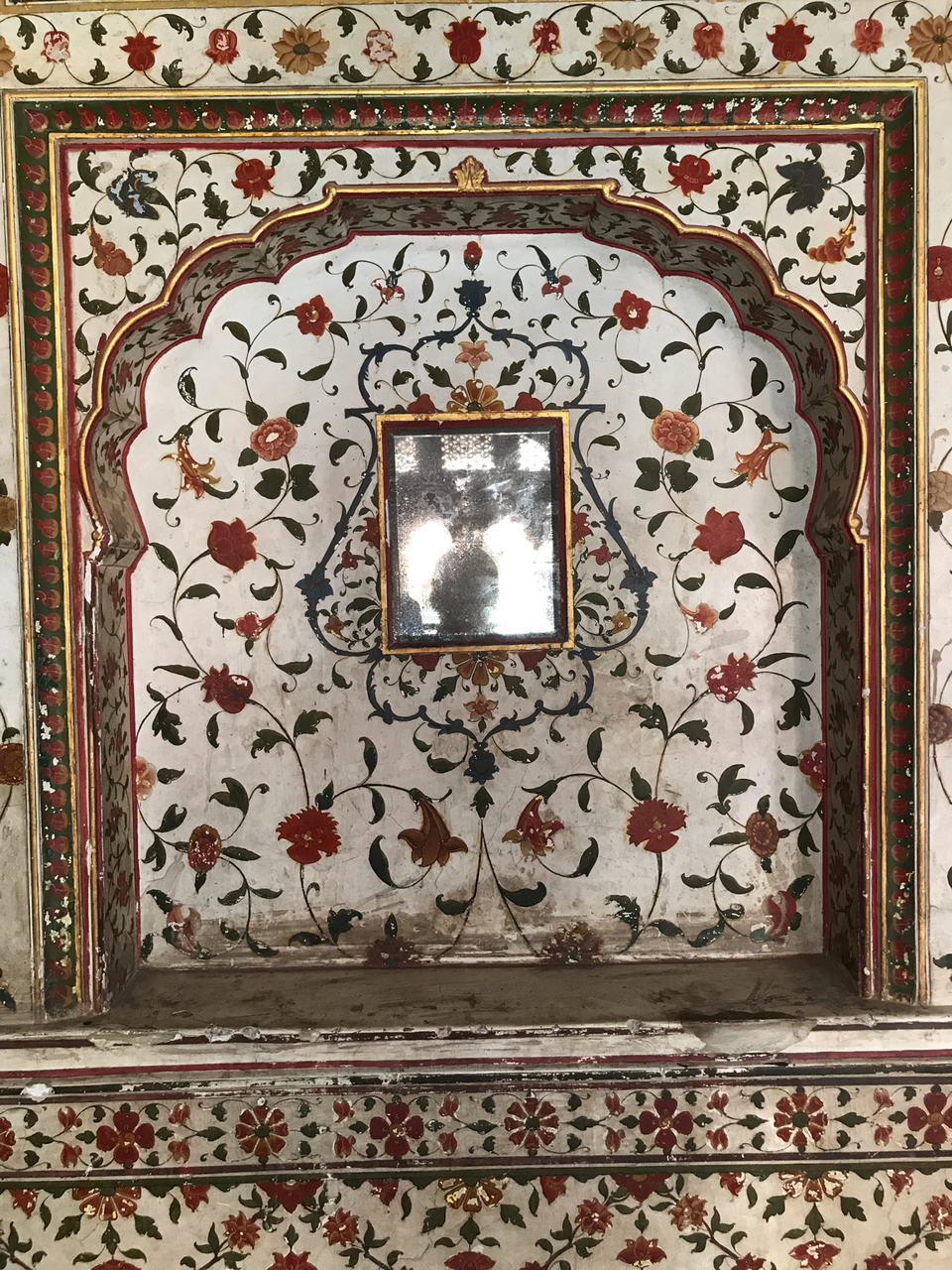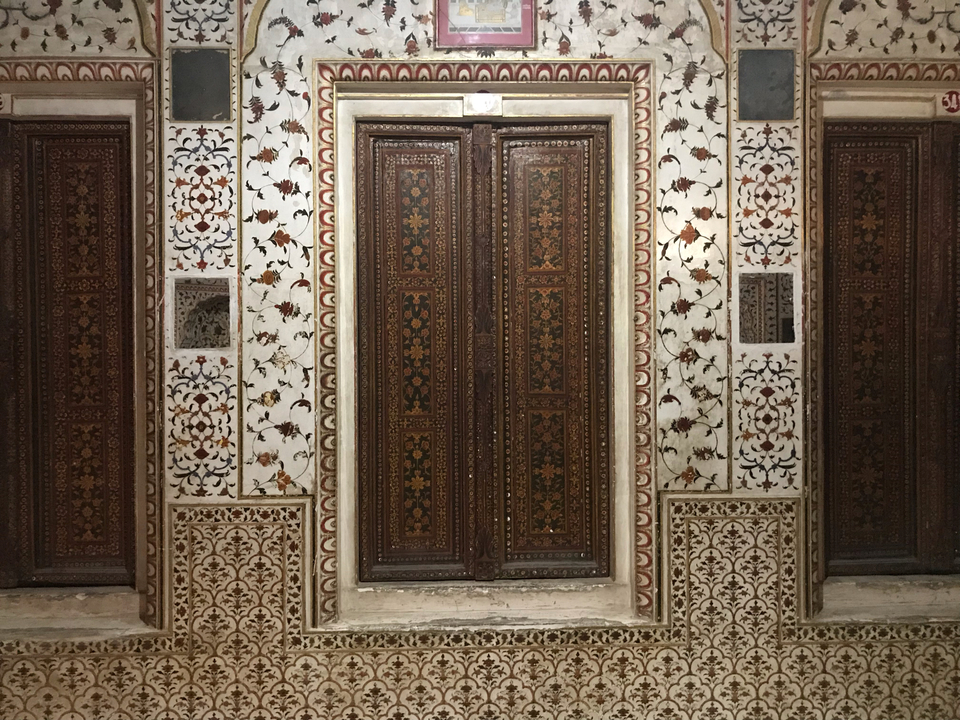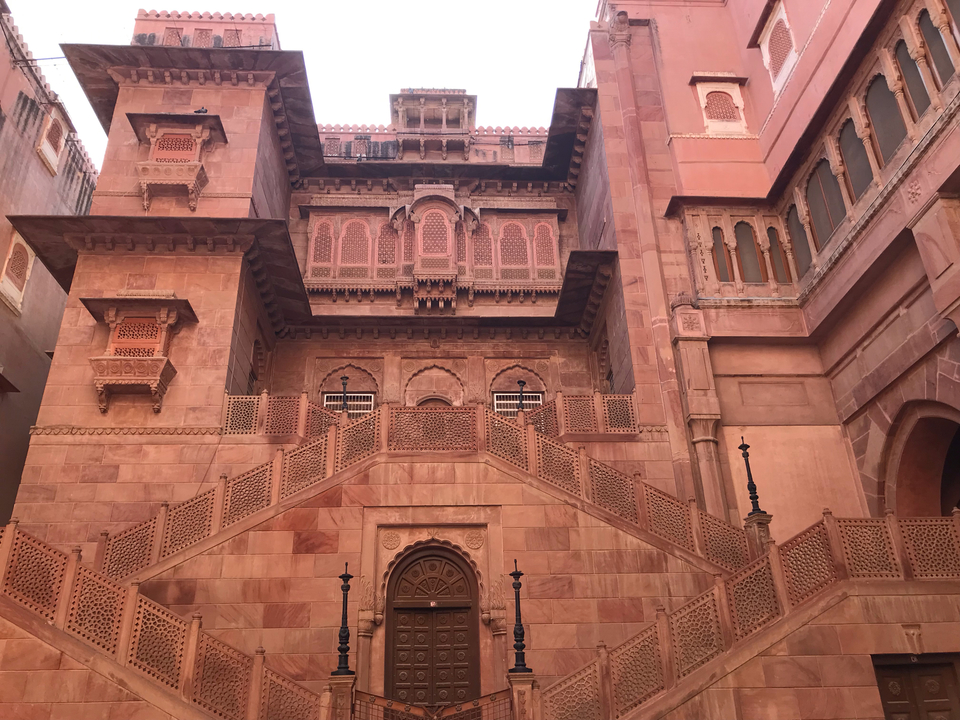 After visiting the Junagarh fort, we wanted to do boating. So, our driver told us that there is a small pond and we might try our luck there. Somehow, the guy at the pond agreed for boating. He took Rs.60 per person and there were peddle boats. We did boating and came back.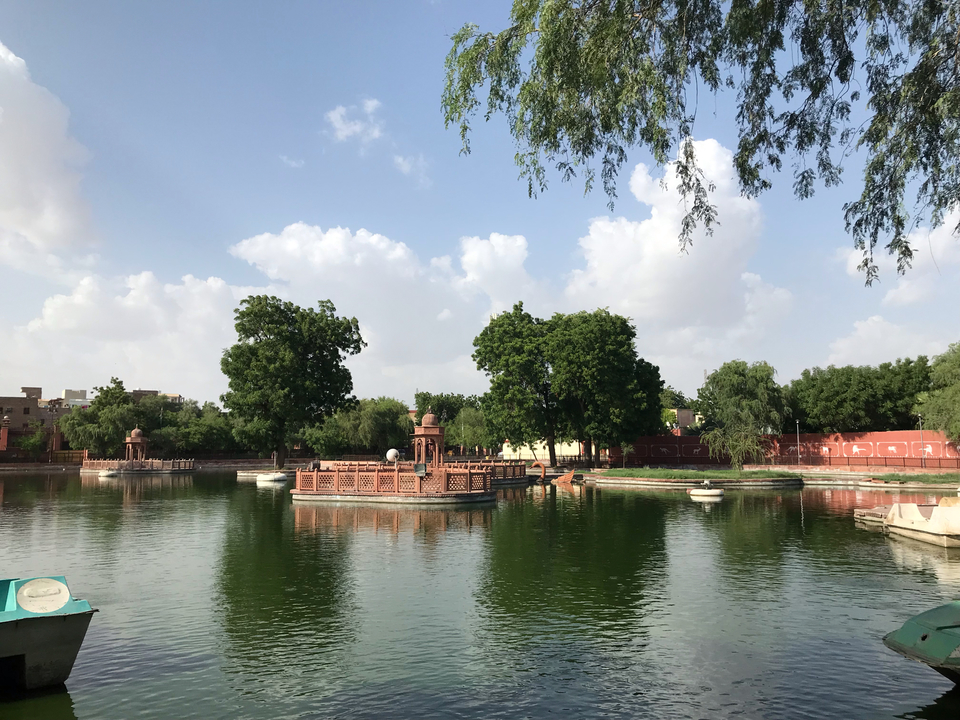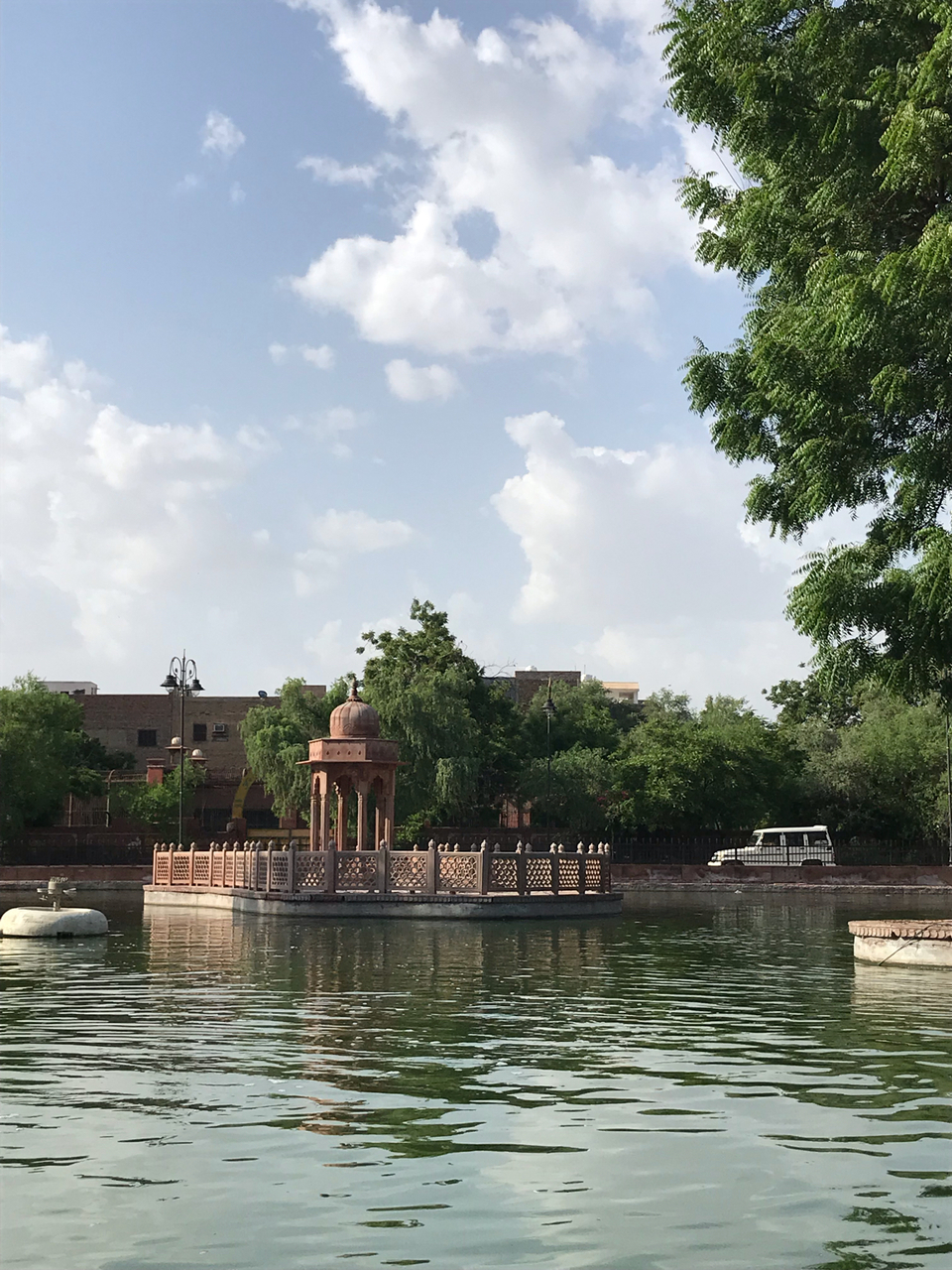 After boating, we went to Laxmi Niwas Palace. They donot allow you to visit inside since it has also been converted into a hotel. Adjacent to Laxmi Niwas Palace is the Lalgarh Palace which is also a hotel but you can go to the muesum in Lalgarh Palace. However, we couldnot go to the muesum as it was already 5 in the evening and muesum was closed. I managed to click a few pictures of then Laxmi Niwas Palace.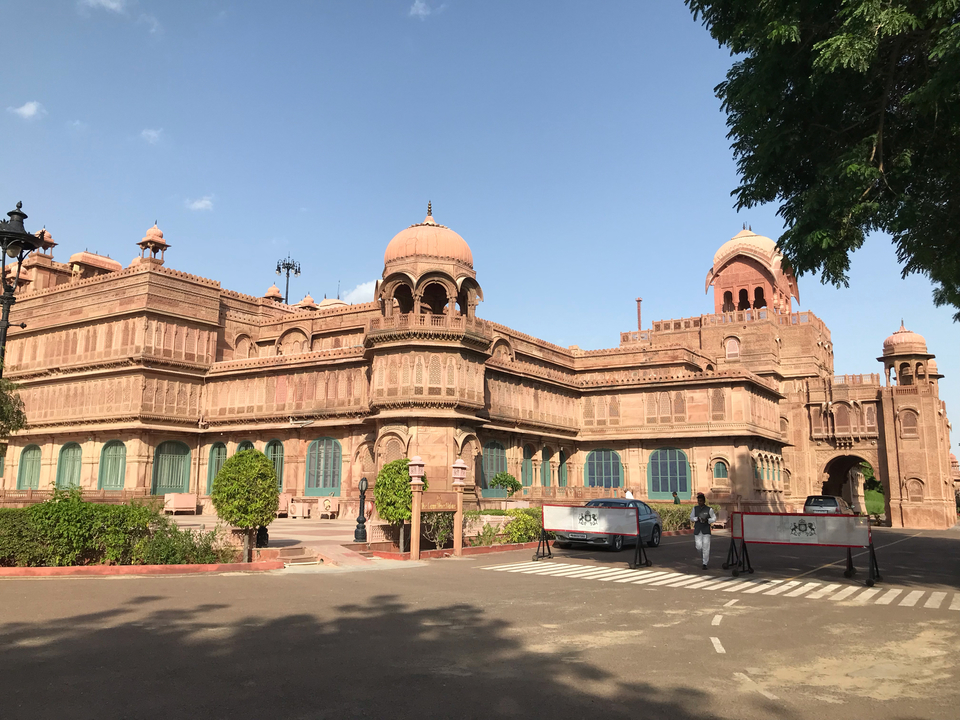 After this, we went to National Research Center for Camel. The entry tickets were Rs.50 person person and for a ride on camel, it was Rs.100. We explored the center a bit. They also had products such as Camel milk, camel tea and camel ice cream to offer.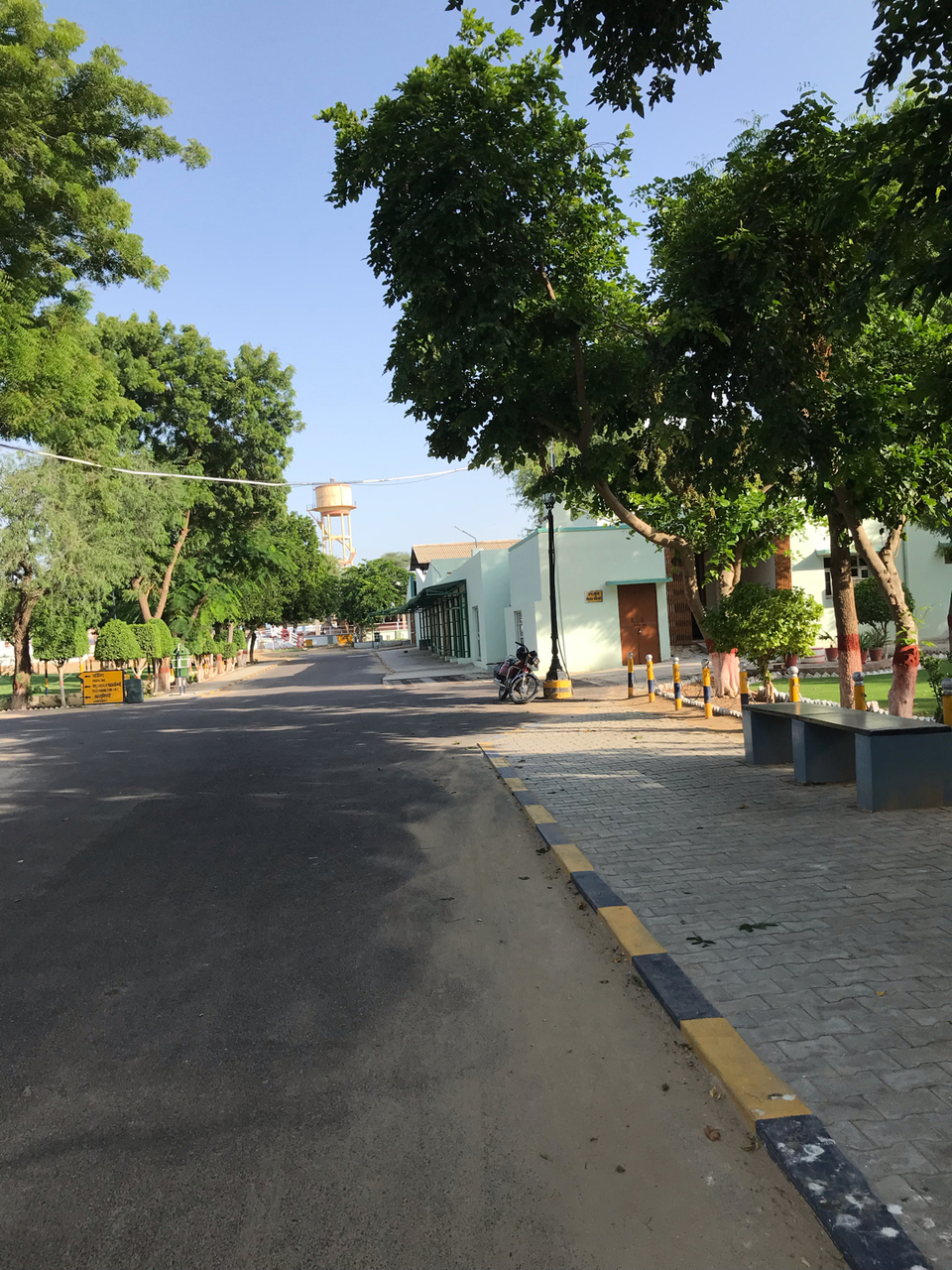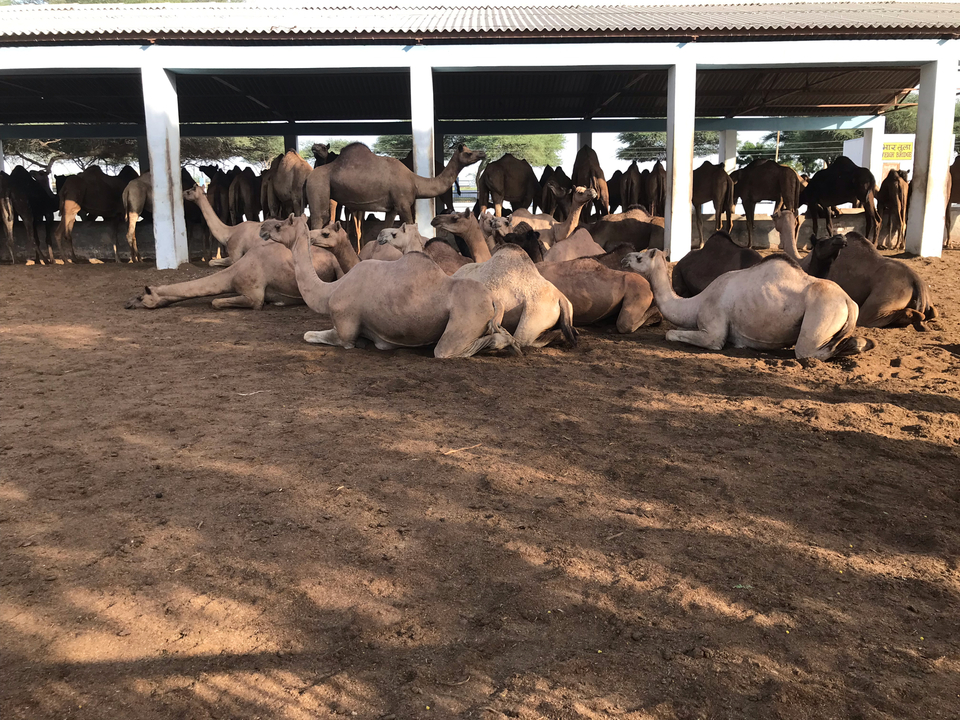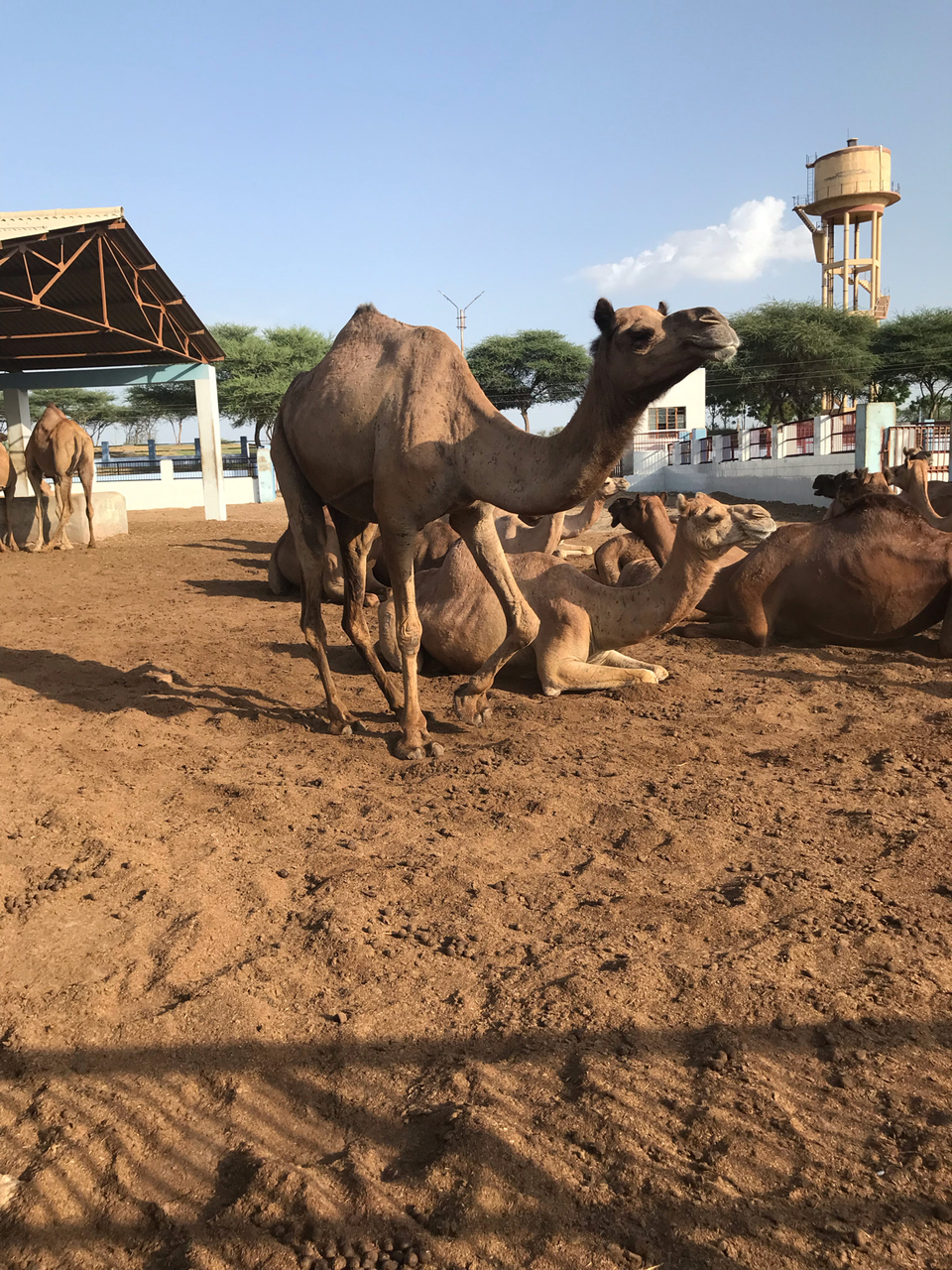 In the evening, we had famous kachoris served with Dahi and Sabzi. They tasted delicious❤️.
We came back to the hotel afterwards and chilled out for some time. We went to the pool and relaxed.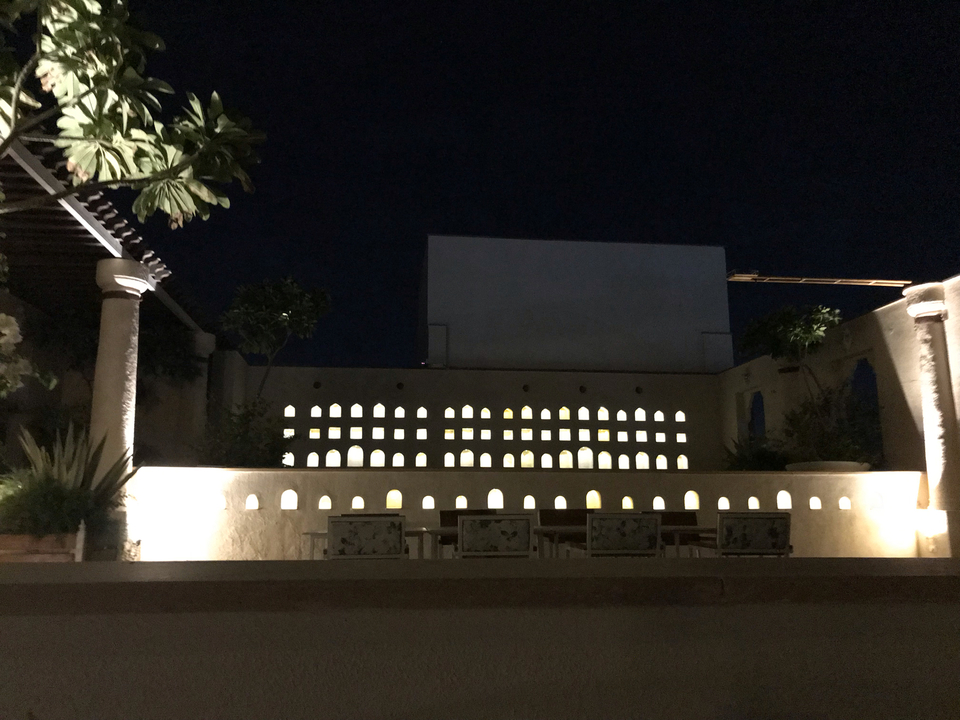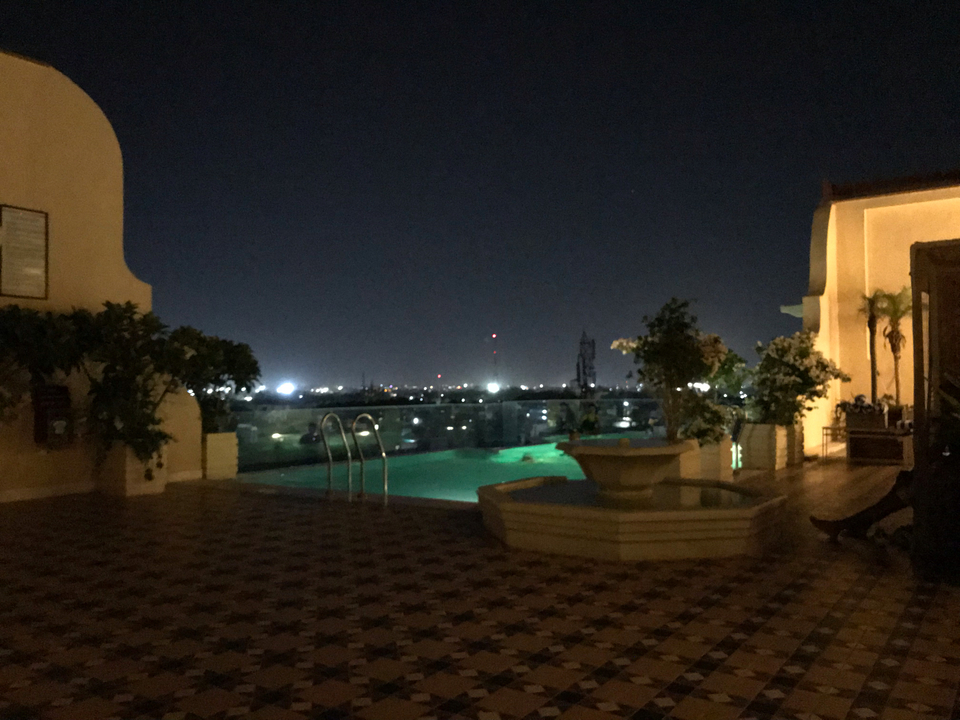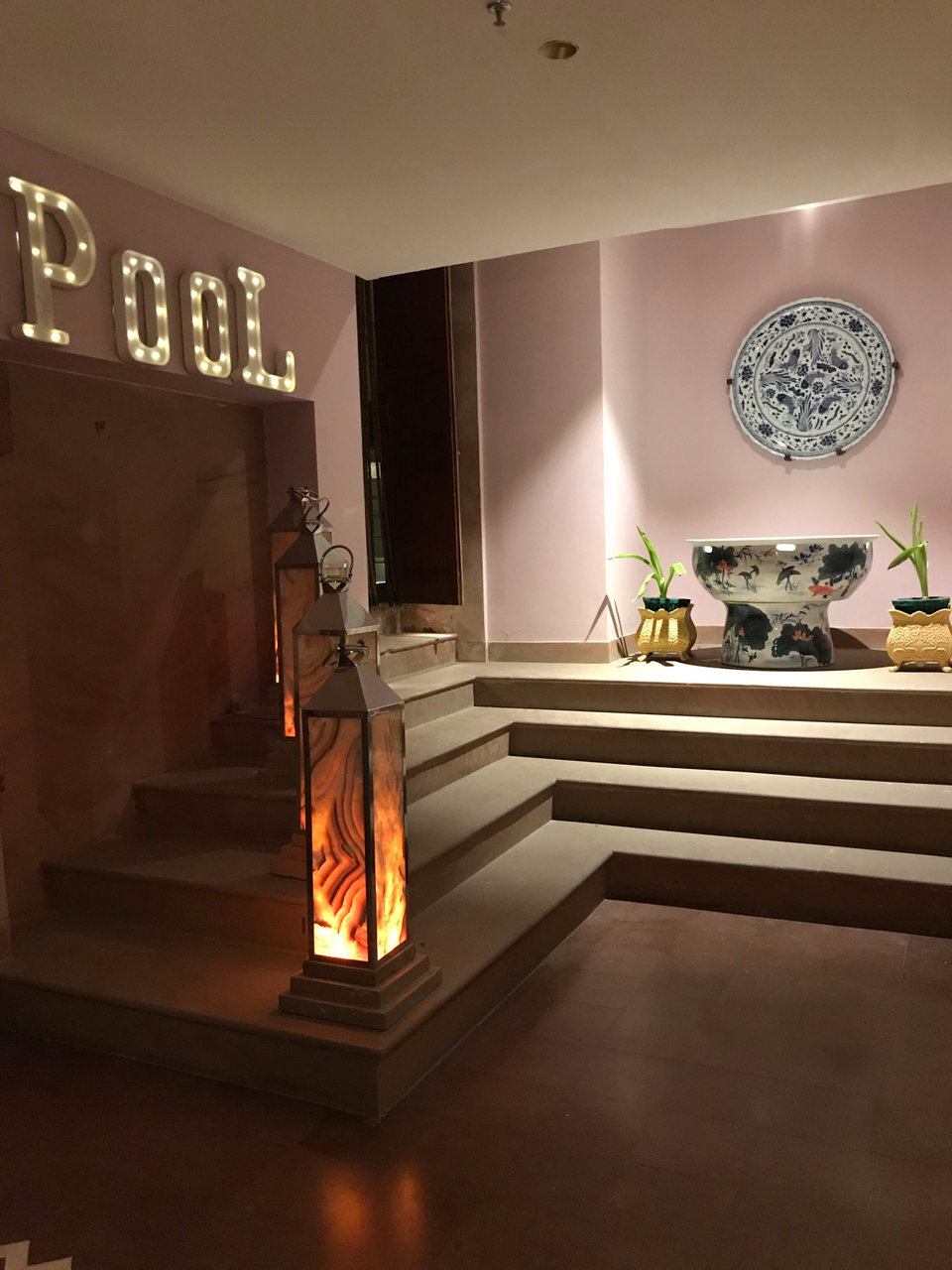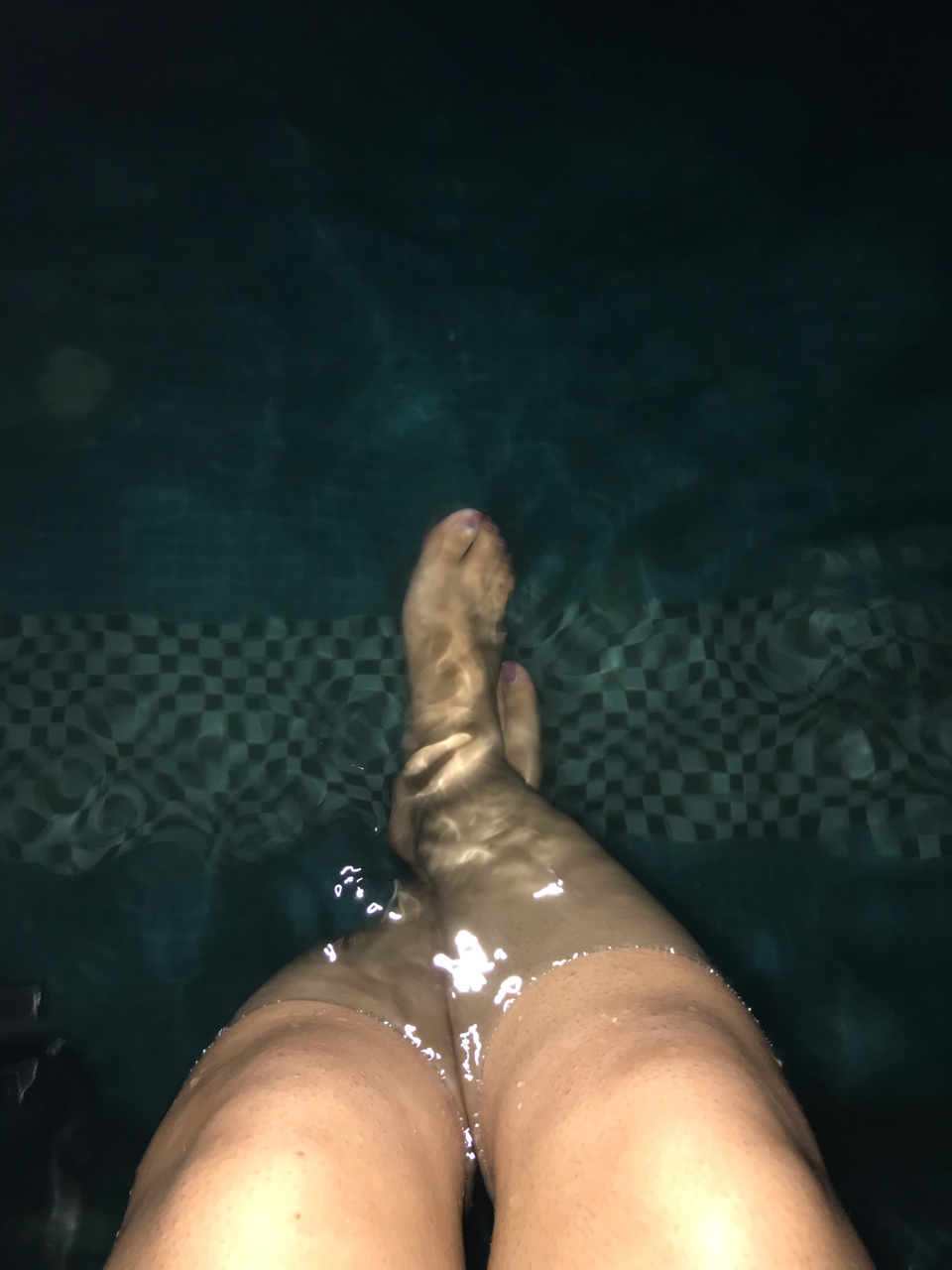 For dinner, we went to Indian Fusion. It was a restaurant situated close to our hotel. We had spaghetti pasta, virgin mojito, Club sandwich and vada pao. Everything was good and affordable.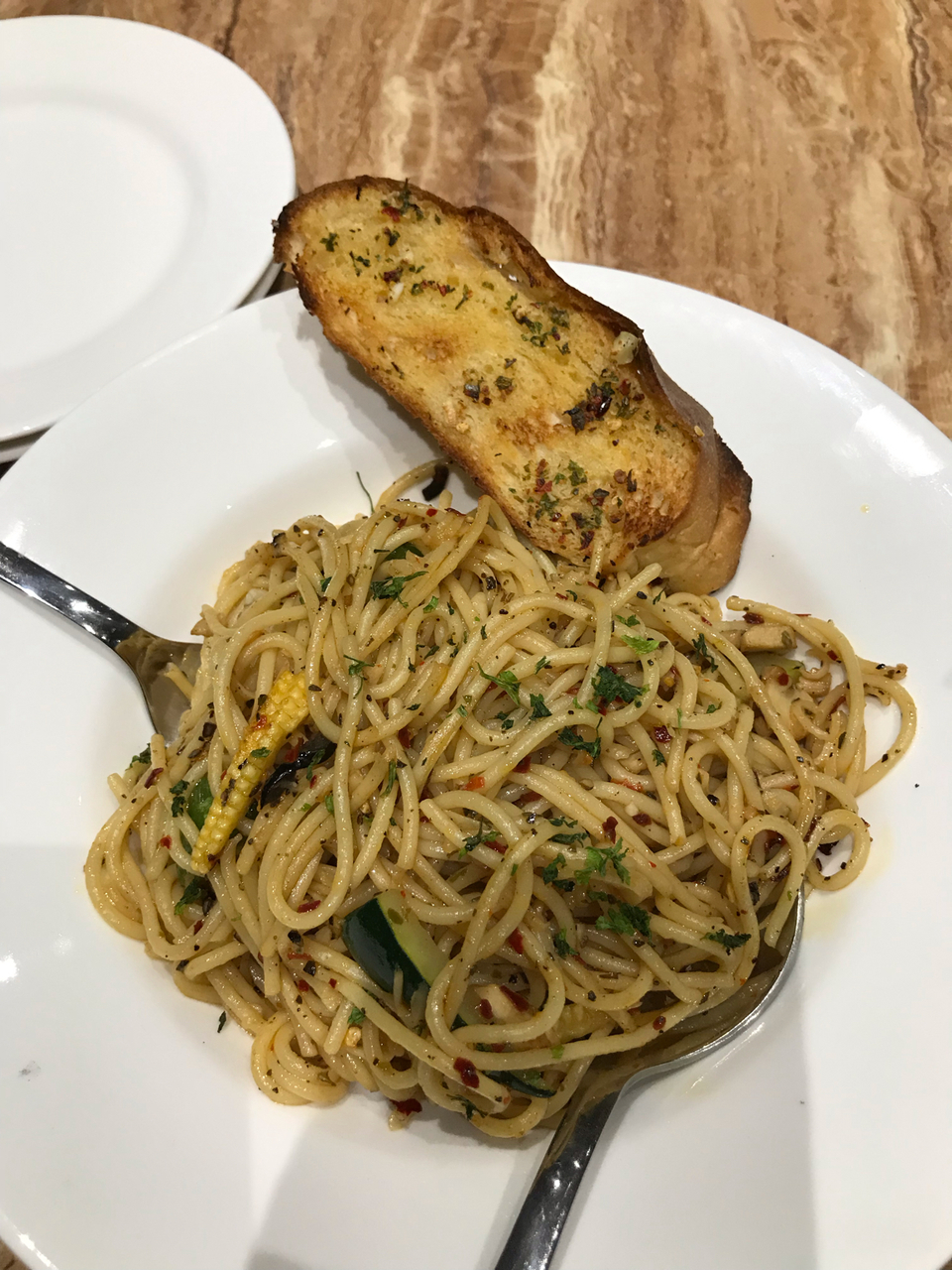 In the morning, we had our breakfast, played with the beautiful pets at the hotel and checked out. Our trip was amazing and peaceful. Bikaner is beautiful and serene. You will find that its hot but its not like the heat in Delhi. There is less pollution. People are amazing and will welcome you with warm hearts.❤️❤️