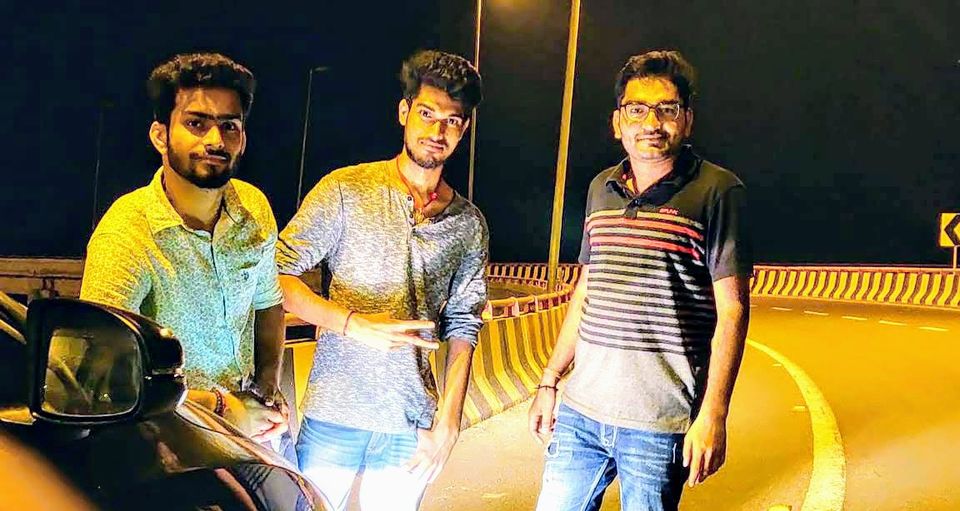 Evening thought in delhi on weekend..be like. Bhai kya kare ,kya kare..
Finalized answer for the ques. Is kahi chalte hai.
Woow thats good idea but where
.....research is going on the place were.
1.. Manali
2.shimla
3. Amritsar
Bt all failled due to college on monday
Again the places recommended were
1 chandigarh
2 jaipur
3 agra
Among all ,every body finalizes jaipur for this week.
______________________________________________
Backpacking started.
We were ready with our 2 small bags.
We were 2 person that time and 2 have to participate from gt. Noida
After receiving them we started on the 2 nd route for jaipur ie. Via alwar.
We started late ni8  so we were in jaipur in the very morning.
We decided to take the hotel ..and outed for bhangarh( the most haunted place)......
We loved the ride in those stone roads.
We returned in evening,  And enjoyed a lot there with the availability of swimming pool and other games and took rest in the ni8.
Next morning we countered other places in jaipur.
Like ....
1. Sambhar lake( a salt lake nearby jaipur place to hangout with friend and enjoying some off road ride and stunts)
2..pink city.
3..Jal mahal
4..Hawa mahal.( we were done with the lunch nearby)
At last we visited
5.. nahargarh fort.
( best place to enjoy the evening)
Finally we were done with the weekend plan and started to return toward delhi with the memories of the weekend and refreshment.
______________________________________________
Gallery...
______________