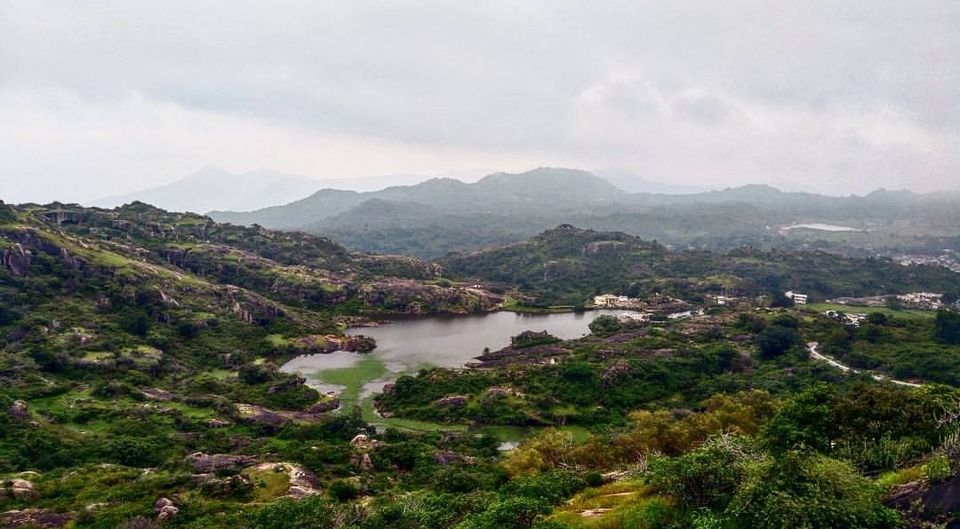 What comes in your mind when you hear about Rajasthan our Culture Capital of India? Palaces, Culture, Desert, Festivals? RIGHT? Believe me there is lot more than that. And today I am sharing my thoughts on one of the best place in Rajasthan to Visit and yes, its a Hill station commonly known as Mount Abu.
Mount Abu is located near Gujarat and Rajasthan Border in Shirohi District. For every Gujarati this is their weekend getaway. You generally finds many gujaratis over there exploring this place. And ofcourse as we know Rajasthan is famous for its hospitality and the same is here too. And yes, one more thing The famous movie of Aamir Khan 'Qayamat Se Qayamat Tak' was shot here.
Mount Abu is nearly 5 hours of journey by Bike or Car from Ahmedabad and 3 hours from Udaipur by road.
As we know Gujarat and Rajasthan have India's one of the best 6 lane Highway which helps you travel effortlessly. In my opinion bike ride is preferable as you come across with some of very beautiful scenery as well where you can take amazing pictures too. After reaching there you can opt for some guest house or budget friendly hotel near Nakki lake.
Best way to Explore:
Mount Abu is a small hill station with various places to explore and as we know best way to explore anything is by walking. While exploring this place you will come across many spots like sunset point, nakki lake, dilvara temple and so on.
Places to Explore:
1. Nakki Lake
2. Guru Shikhar
3. Dilvara Temple
4. Arbuda Devi
5. Trevor's Tank
6. Achal Gadh
7. Sunset Point
8. Chacha Museum
Below are some of the pics of Mount Abu.