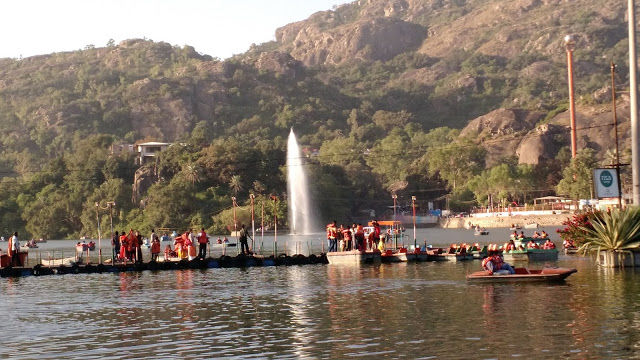 Mount Abu is one of the most beautiful and enthralling cities in Rajasthan that offers you adventure and relaxation at the same time. Surrounded by surreal hills and abundance of natural beauty, this quiet little hill station is a favorite spot for honey moon couples or short vacations with family. Located 163 km from Udaipur and 233 km from Gujrat, Mount Abu has a mixed culture influence of Rajasthan and Gujarat both. Here are few tips and must do's while planning a trip to Mount Abu.
1. Don't miss the sun rise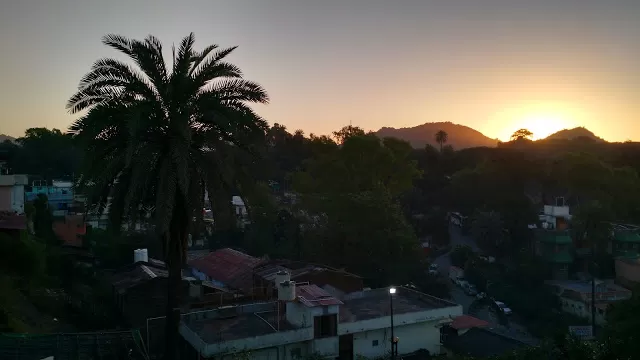 Mount Abu is known for its spectacular sunrise. Usually it's the other way round that people like sunsets. But here for me the experience was different.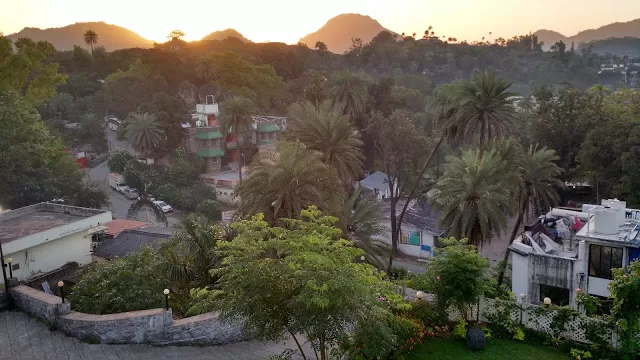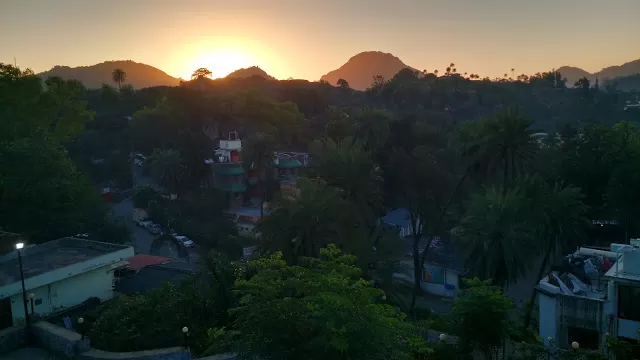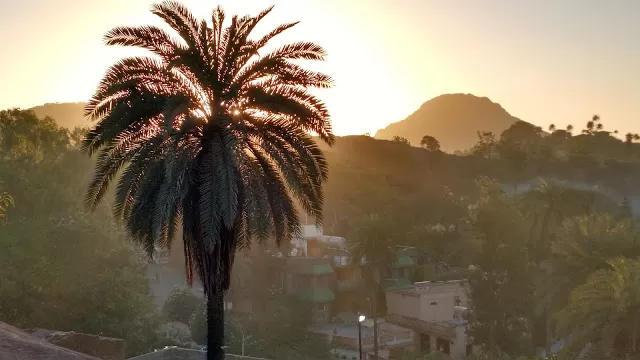 2. Rent a bike- The best mode of transport in Mount Abu is a rented vehicle. Bikes are rented at Rs 300 per day and cars around Rs 500-1000. From authorized agents to pan waalas, almost all shop keepers rent out two wheelers. From Honda Activa to Bajaj Pulsar, they have it all. They keep your DL as security while you enjoy the day out on two wheeler. In case your two-wheeler breaks down or troubles you, the shop keeper would be just a call away. The authorized agents might just refuse to rent bikes in the middle of the day and say that booking a bike should be done at 8 am only. However, walk a little further and every shop keeper will ask if you need a bike. Make sure you fill the tank with petrol. (Ofcourse you pay for it). Since Mount Abu is a small place, sightseeing on two-wheeler is most suggested here. All you need is a DL.
3. Do visit Dilwara Jain Temples
The 1000 year old temple can put Taj Mahal to shame! It is gorgeous. Every nook and corner boasts of architectural prodigies. Built on marbles, the temple is dedicated to Jain Gods and leaders. The whole premises houses a cluster of temples built in different eras. The main complex has temple with sculptors of Jain Gods in a row. Few enclosures have preserved aesthetics from ancient times that were excavated. The temple premises is open to public 12 noon to 5 pm. Camera and mobile phones are not allowed inside. Perhaps that's the only turn off where you wish for a camera! The priests would tour you through the temples narrating the history and facts of temple.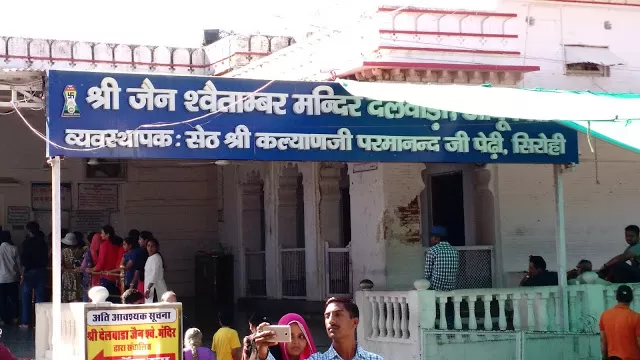 The lake draws a lot of crowd since this is only lake and is highly commercialized. Not only boat men, but small time vendors around the lake also earn well owing to huge footfall. From eating stalls and magic shows to toys for kids and fish food, you will find everything here.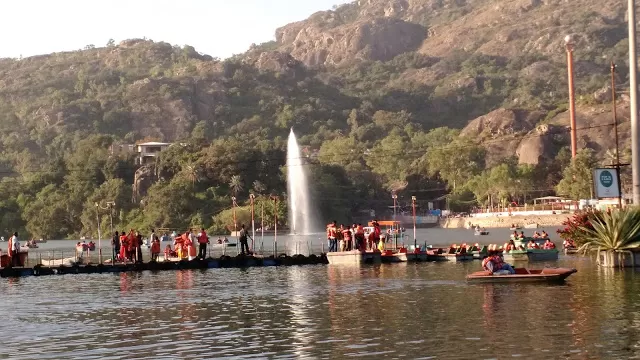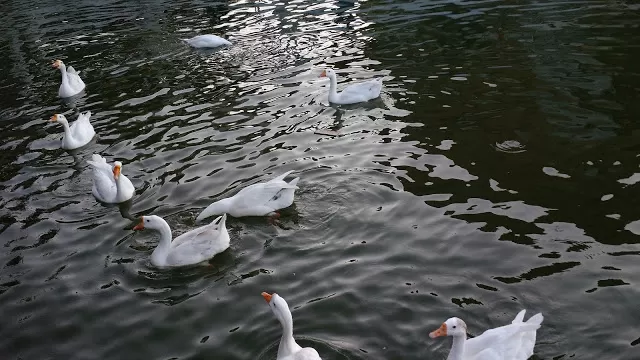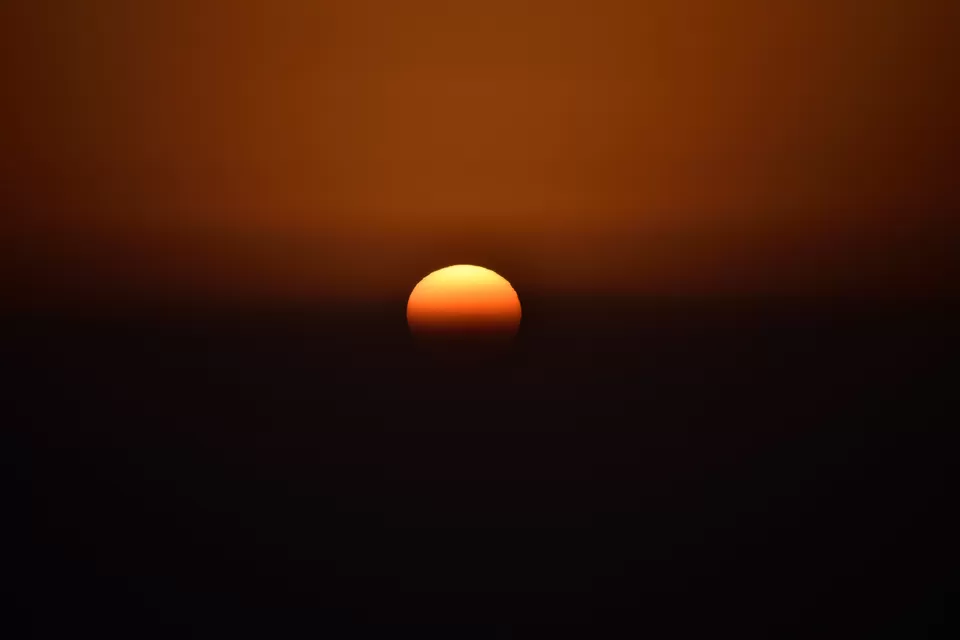 Not very far from Nakki Lake is a hotspot every evening. As the name suggests, this place is to view the setting sun behind the mountains. You can ride upto the parking spot beyond which no vehicles are allowed. You either walk, mount a horse back or hop onto a manual cart which they call helicopter. The kilometre long road is steep and tests your endurance big time. Once you reach the spot, take a flight of stairs to a hilly area. That is Sunset point where Sun seems to be close and you soak in its warmth. Mind you, the place would be very warm during summers. We managed to escape the heat because of the pleasant weather.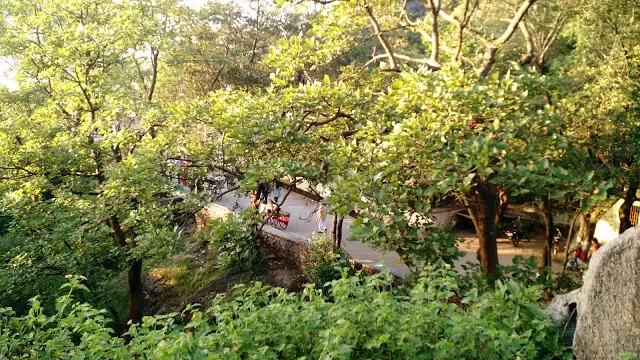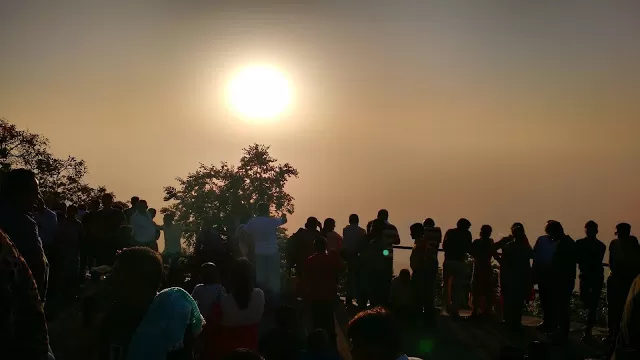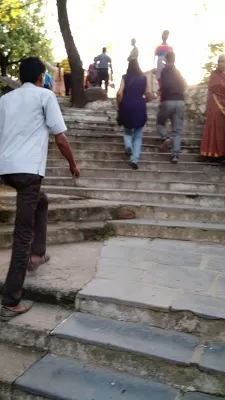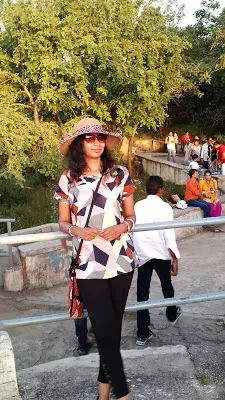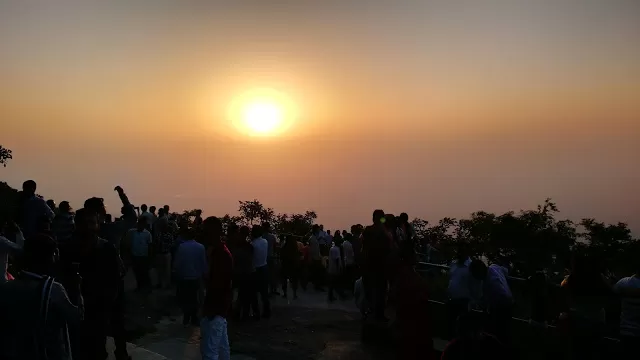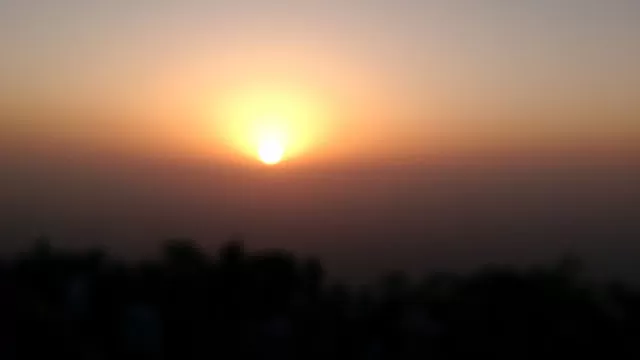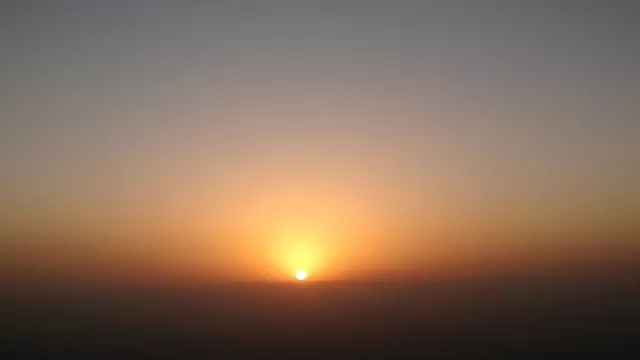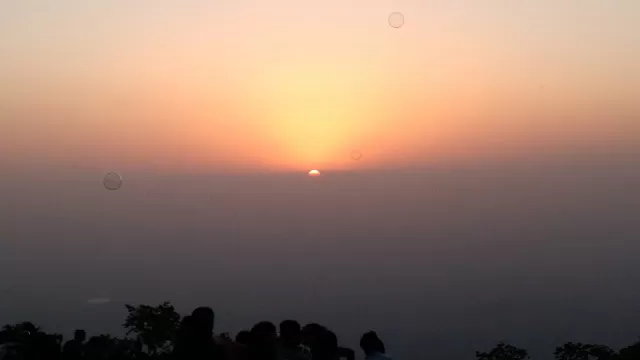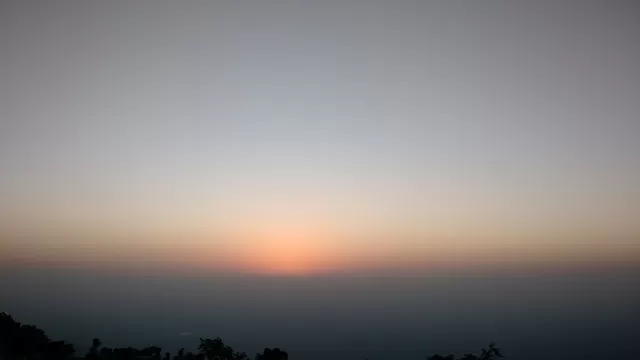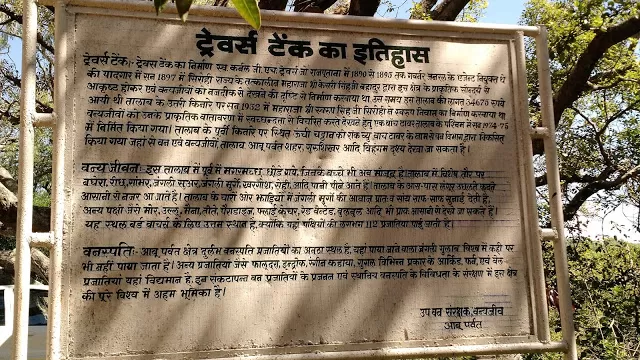 This place is for the adventure lovers and wildlife junkies. Trevor's Tank is a breeding lake for crocodiles in the middle of a forest. Spooky enough? I don't know why is it called a tank! It's a lake and the crocs do come out for breakfast. Pay 30 INR per person as entrance fees, another 30 for the two wheeler and ride into wilderness. The bumpy, broken, raw road running through the forest is a little more than a kilometer . You gotta be really careful while driving on this road! I was scared of carnivores waiting to prey on us.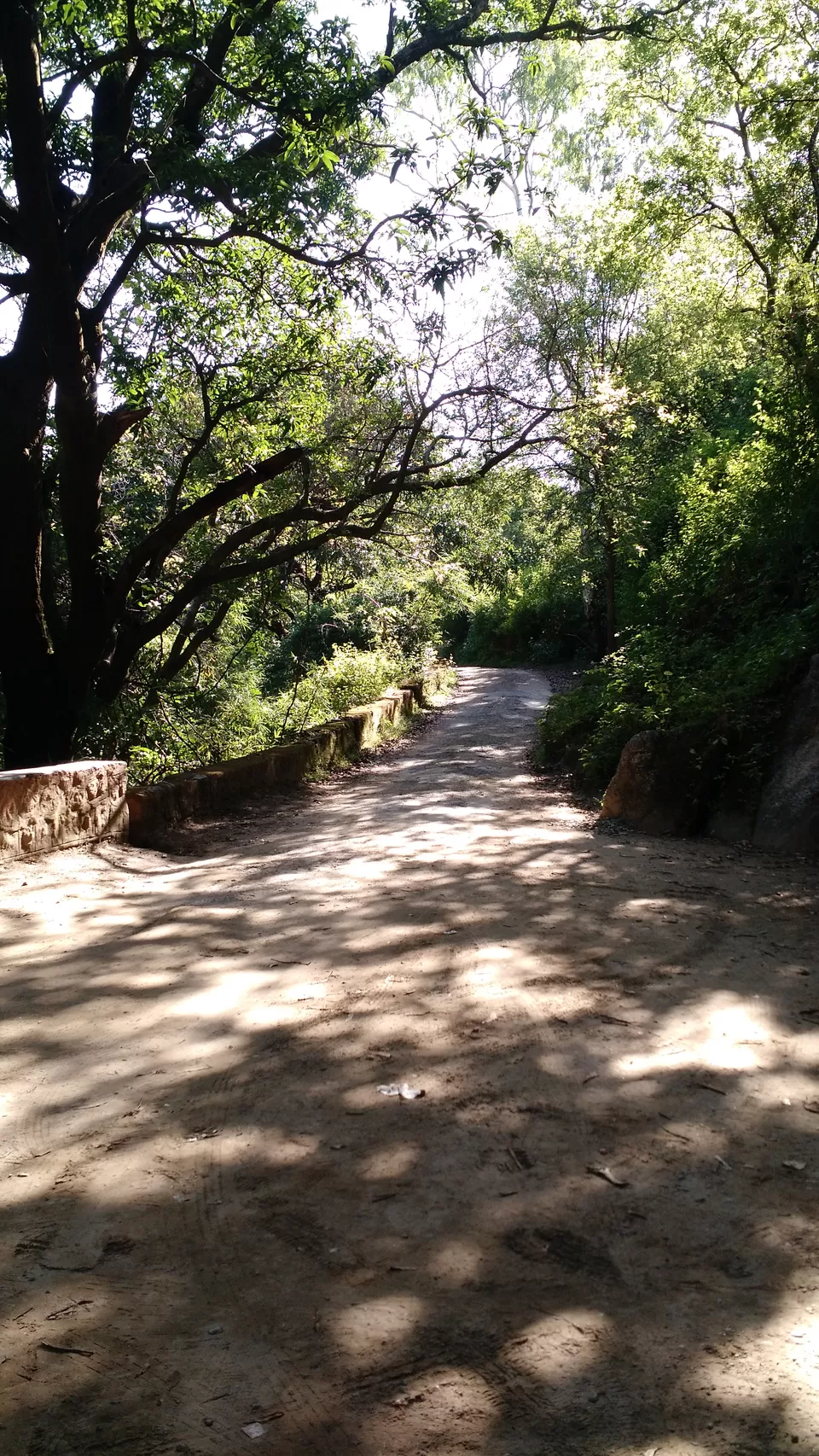 The silence of the forest is deadly. After the kilometer ride, park your two-wheeler at the lake entrance.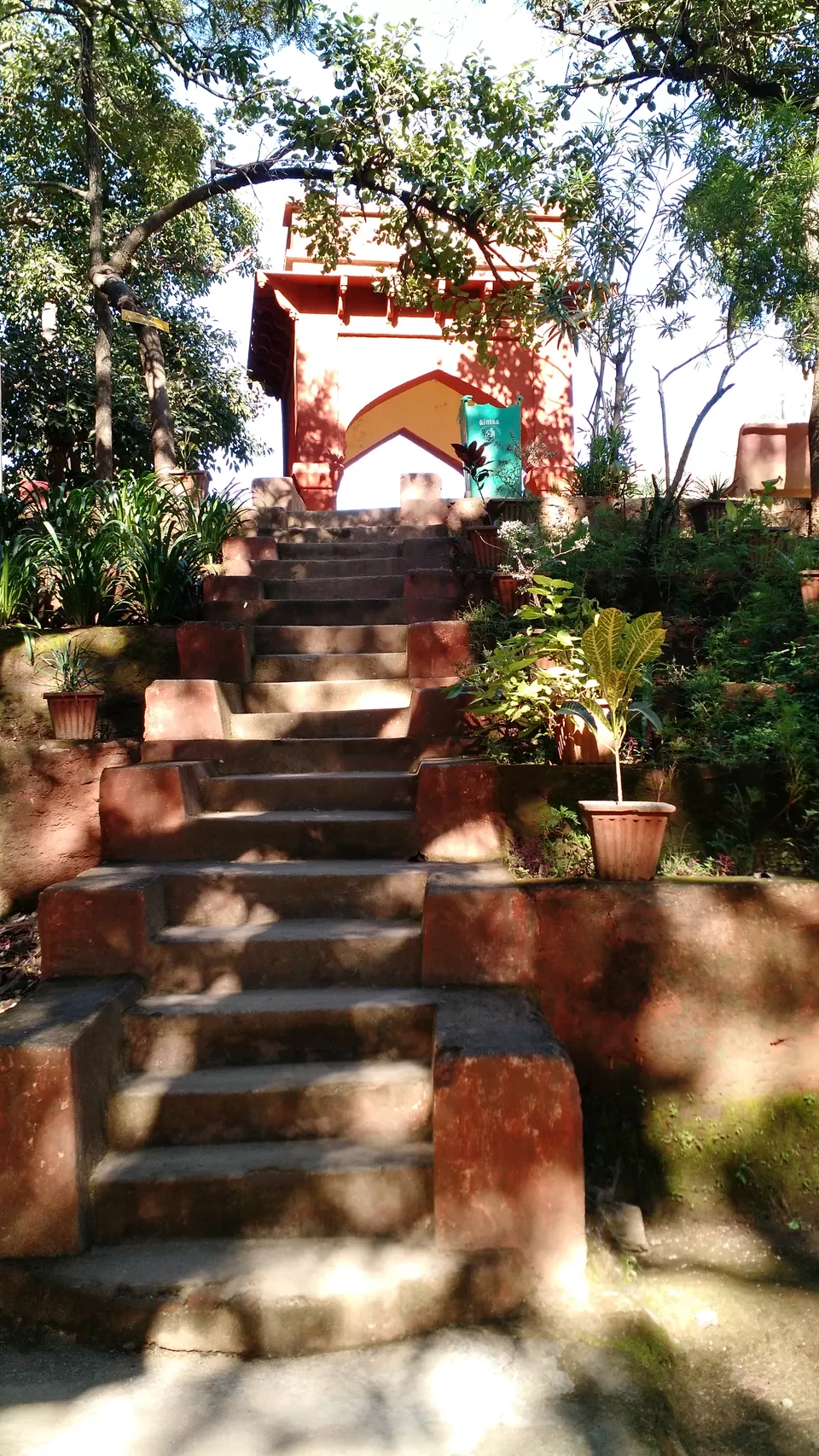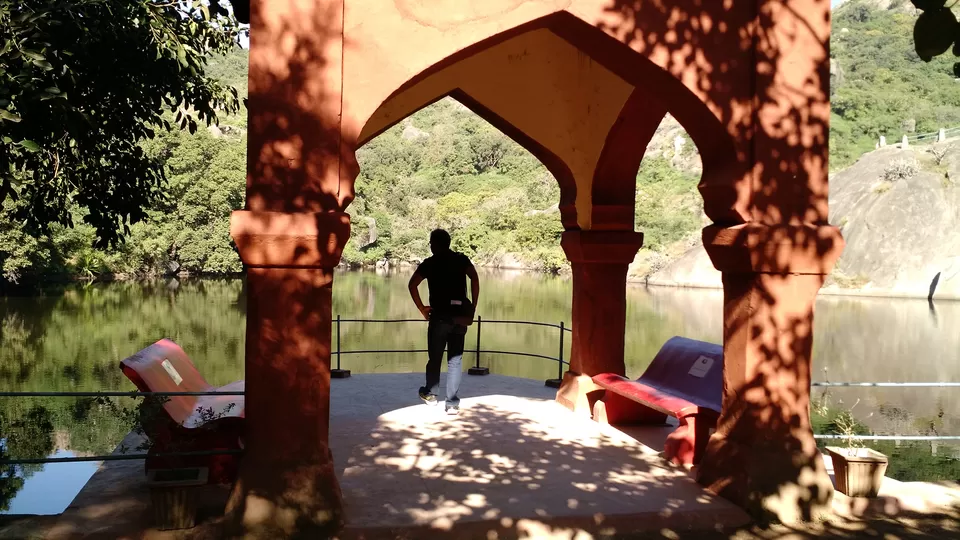 Watch fish and occasionally crocs in the murky water. The care taker of the area revealed there are five crocs in the lake and they are visible during morning when they are fed. Damn! We were late to reaching there? The place turned noisy with people coming in and the chances of spotting crocs turned bleak. Obviously, more the noise, more the reptiles avoid showing up. A single croc was visible at quite a distance basking in the Sun. Meanwhile as we consoled ourselves watching beautiful fish and enjoying cool forest breeze, a large croc suddenly appeared in the water, getting people excited. Looked like it hated the paparazzi and quickly disappeared under water.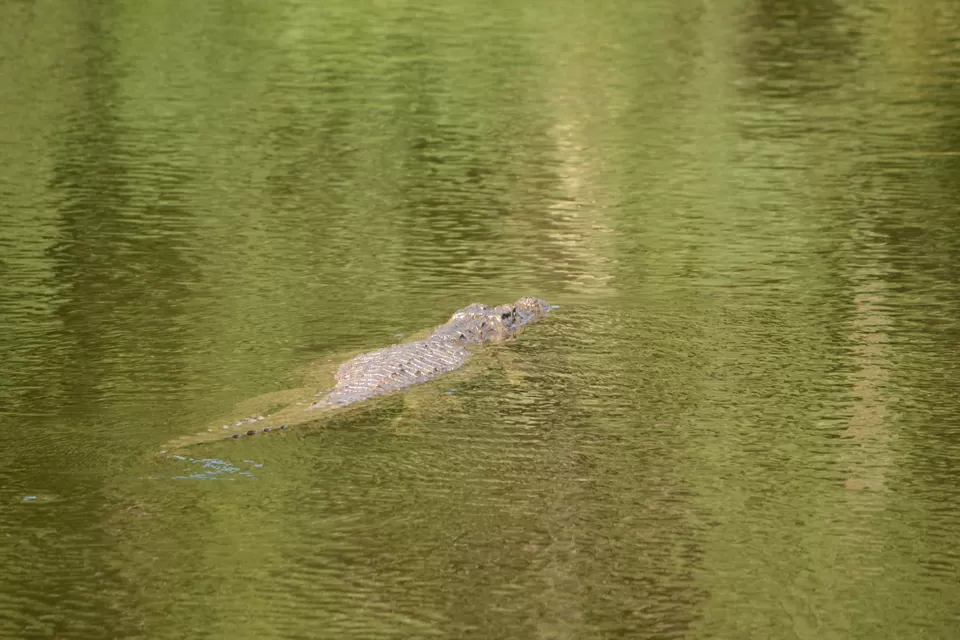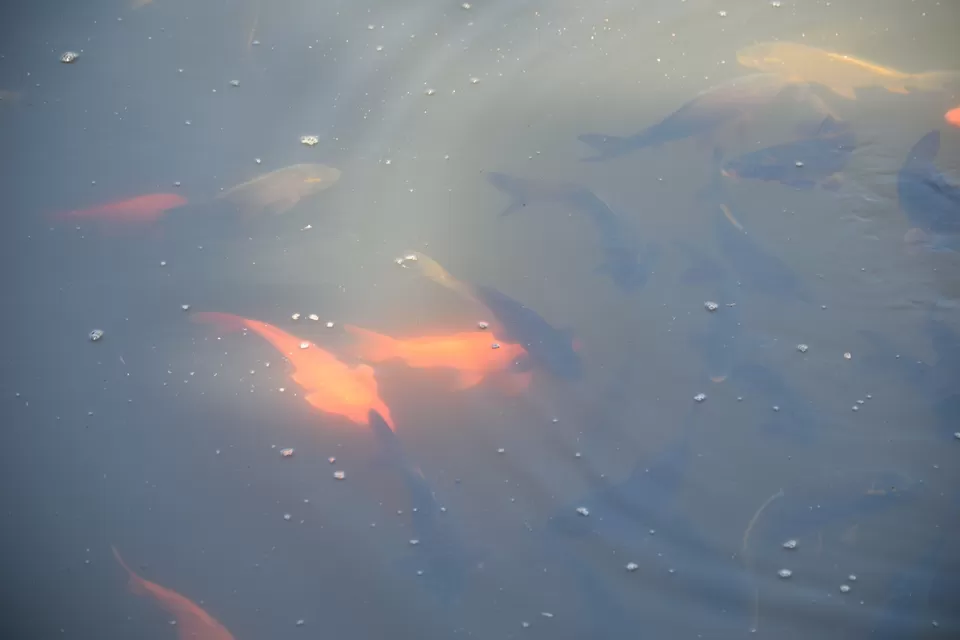 There is a nice vantage point built on a hill in the forest. Only the strong hearted can go there seriously. The isolated staircase shadowed by overgrown trees is frequented by langurs.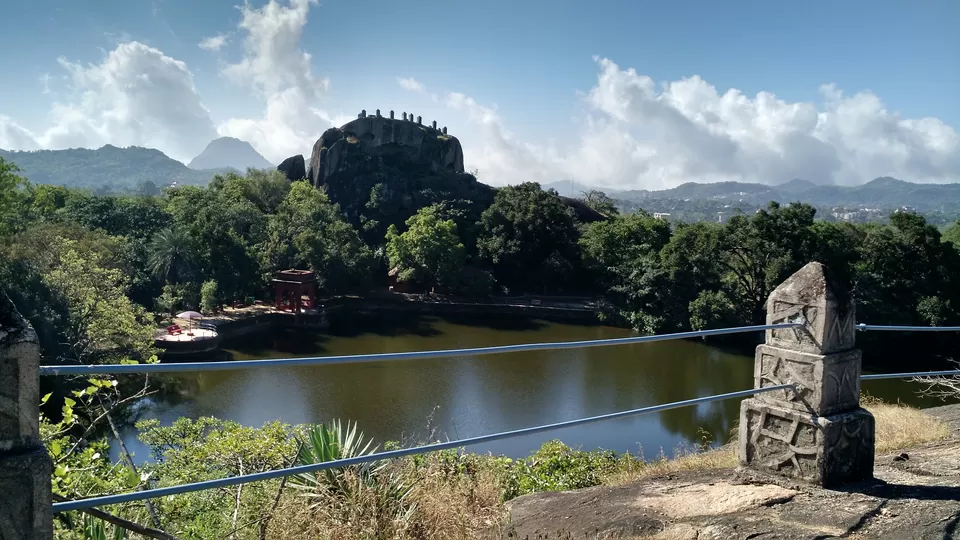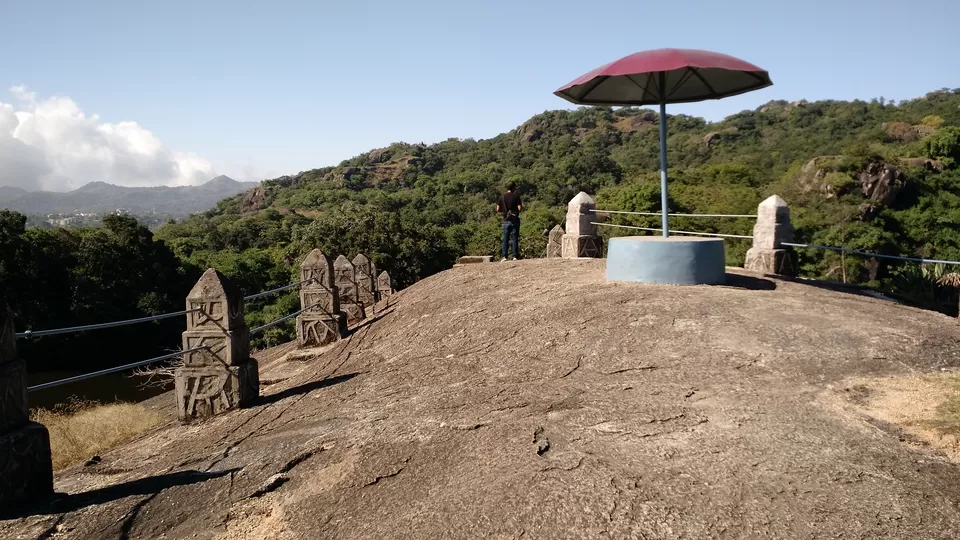 Usually the monkeys never harm you, but you can never rely on wild animals' instinct. While husband went to the edge of the vantage point to take pictures of the lake and the croc, I stood far behind him on a raised platform taking panoramic shots. My heart skipped a beat when I turned around and saw two mongoose like creatures on the stairs. Thankfully they crept away before I could react. Gosh, I cursed my adrenaline rush. What if a panther or big cat had attacked us? We were no way prepared! I urged husband to leave the place after the goosebumps moments.
6. The lively market place
In the market, gorge on warm kesar milk. It has less of sweet content and great aroma.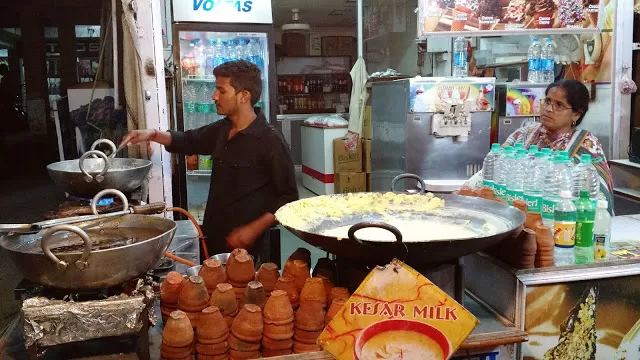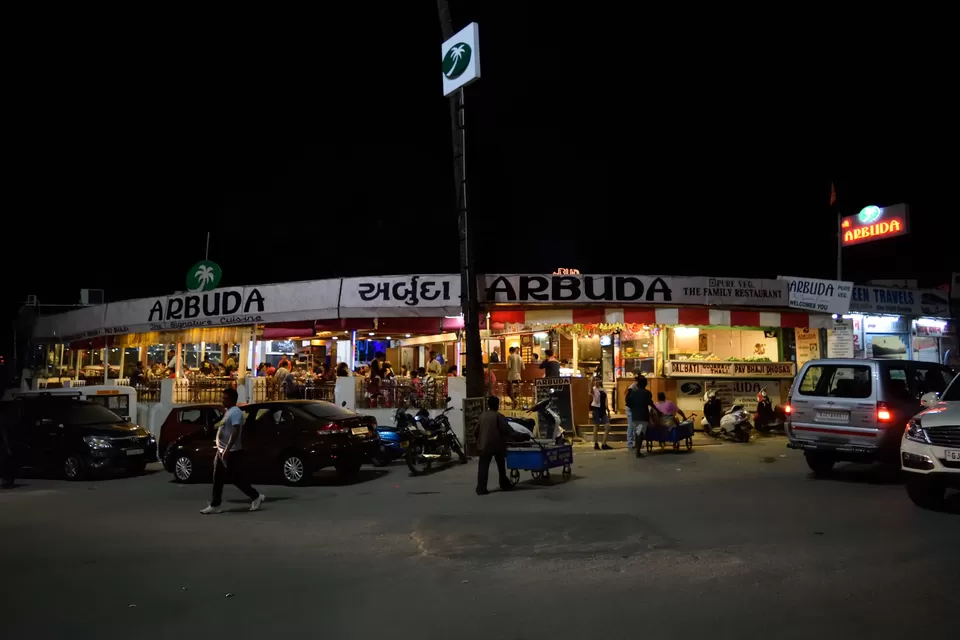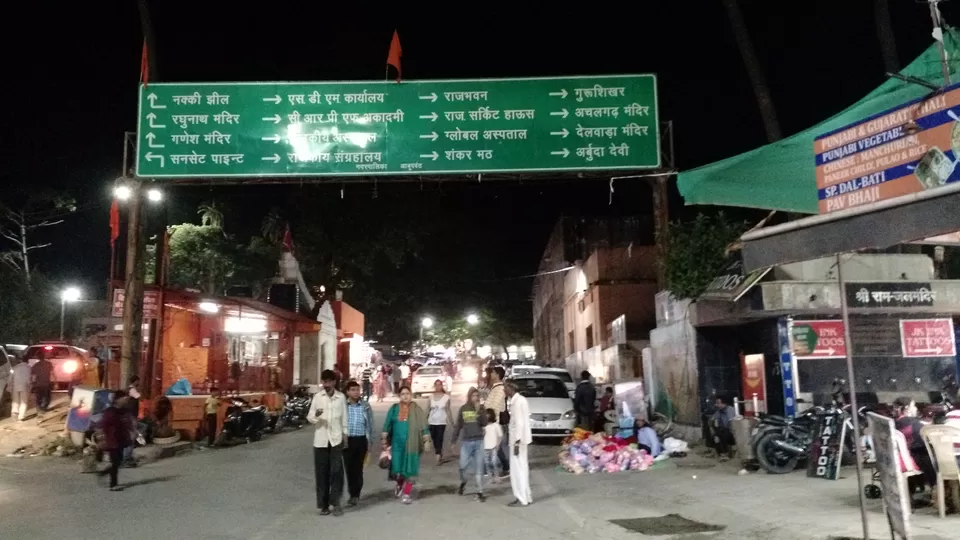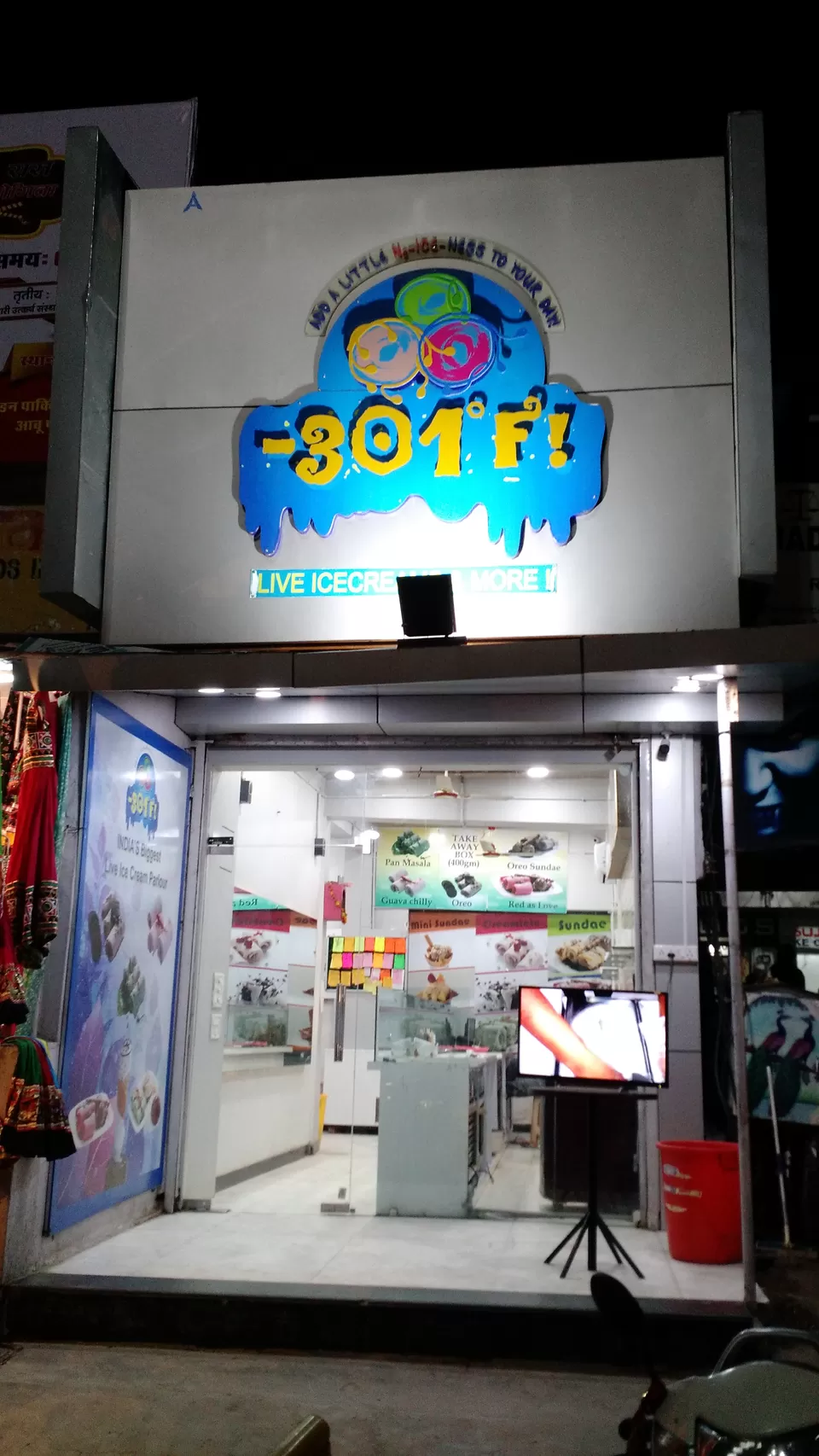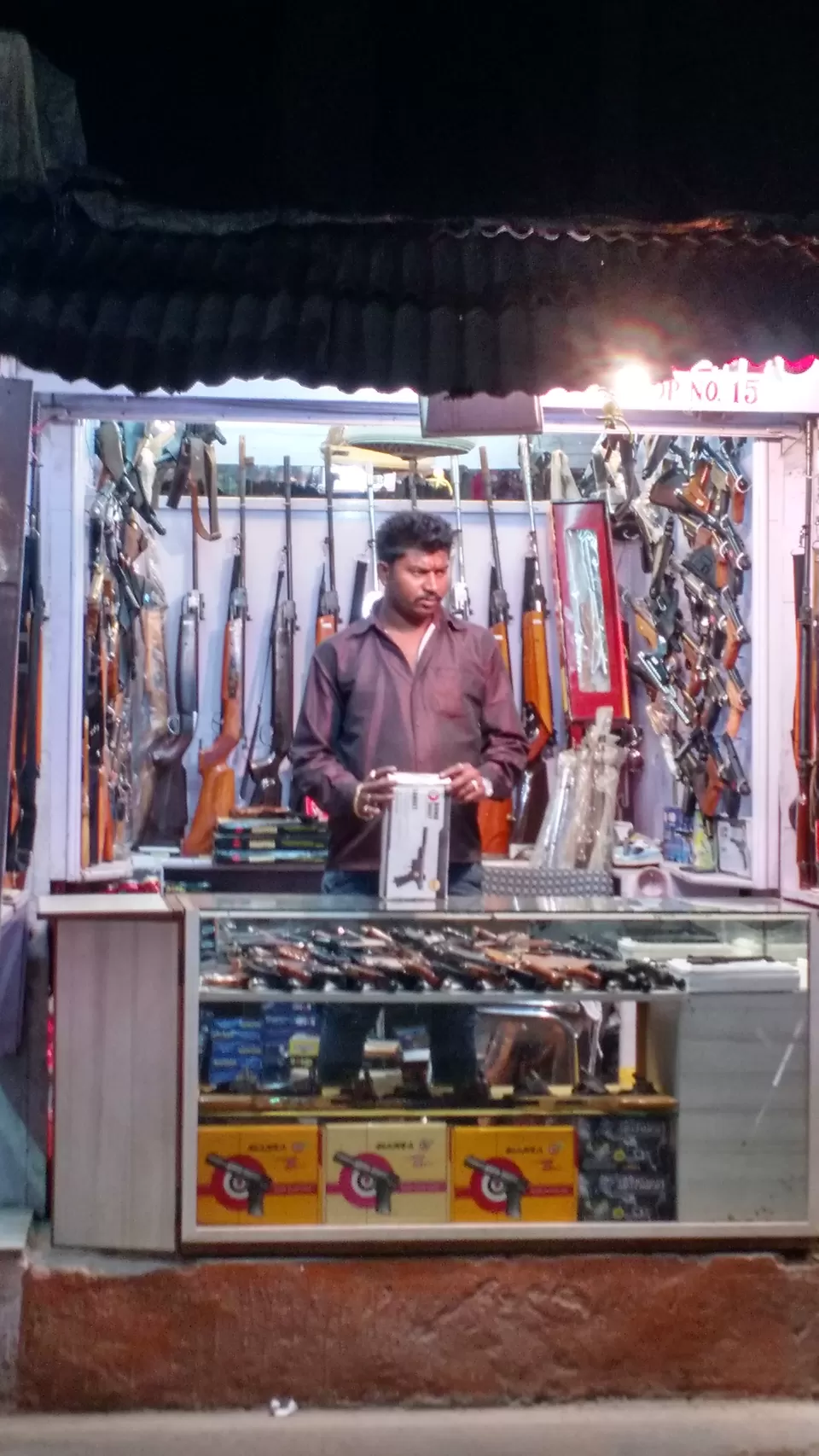 Some tips for first time travelers:
-While renting two-wheelers, please wear helmets. Road safety is essential anywhere. Keep the bike owner's number handy with you.
-When you enter Mount Abu, at the toll the private bus would charge Rs 10 per person as toll adding fifteen more minutes to the waiting time. Well that was upsetting. Wasn't toll supposed to be a part of the ticket fare? Plus something like should be collected from passengers in advance, not on the spot!
-Mount abu was surprisingly pleasant in October and both of us suddenly caught fever. Carry a light jacket/jersey. Would be useful while cruising on bikes.
-You can go to Gurushikar Observatory as well which I did not include in my itinerary.
P.S- My trip to Mount Abu was in October 2016
Frequent searches leading to this page:-
places to visit in mount abu, mount abu one day tour, mount abu sightseeing, mount abu trip itinerary