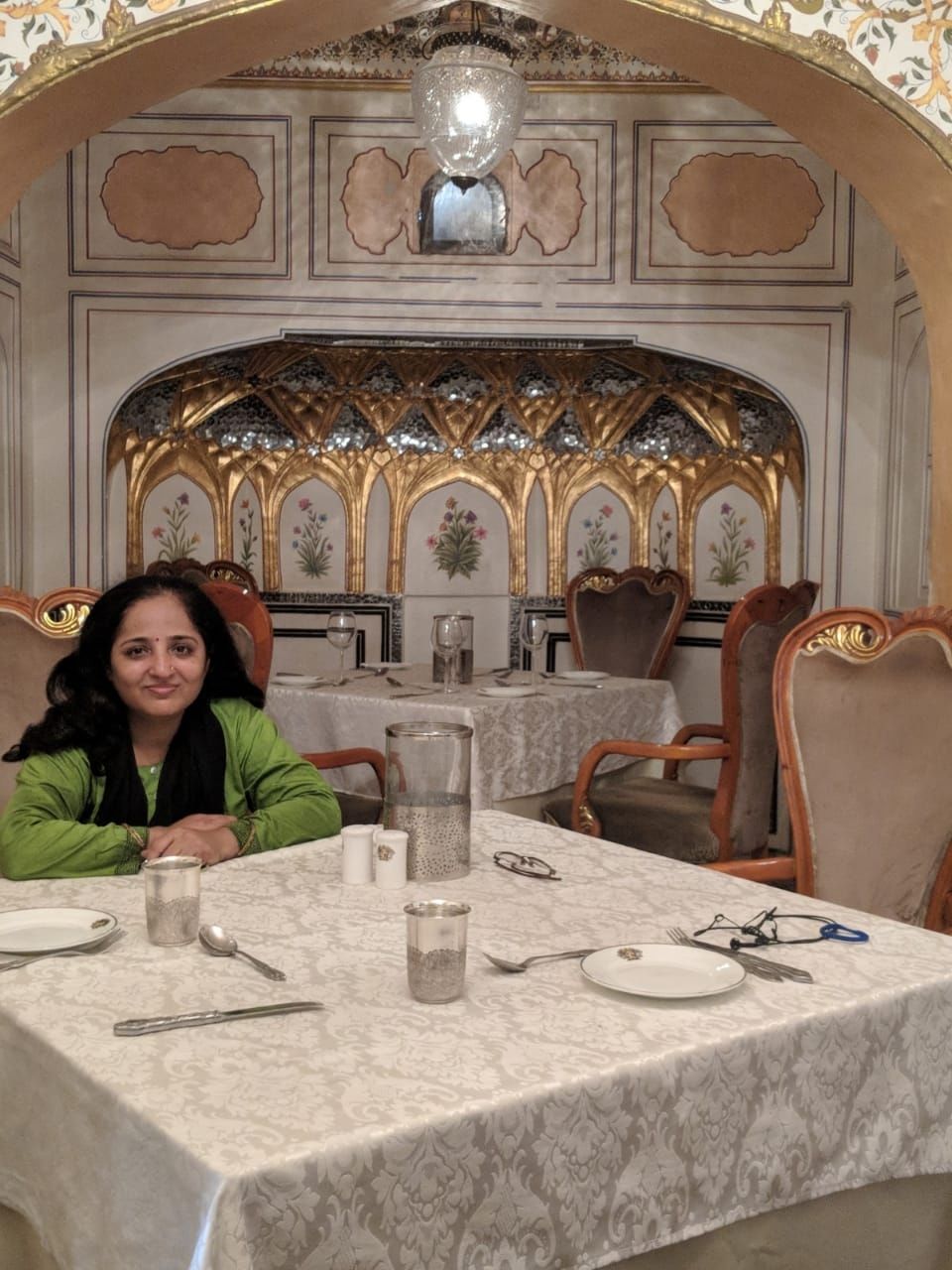 Yes, now you can make your V-Day special by going a lil' overboard and eating at the Amer Fort, Jaipur in '1135 AD' restaurant. You heard me right...there is a royal eatery which is inside 1000 years old fort.
This royal eatery is marvelous. When you are here, you feel no less than a royal as you get only top-class service and ambience.
I went here with my mother and I treated her to lavish lunch and I felt extremely happy doing so.
🌸
We ordered following items.
1. In-house Special Biryani
2. Vegetable Raita
3. Buttermilk
4. Gaajar Ka Halwa
Normal dinner for two costed us INR 2000/- and it was completely worth the time we spent together.
🌸
We also had the entire place to ourselves as it was non-touristy season in Jaipur and we happened to be here in a non-rush hour.
Don't go here particularly for food, go here for ambience and experience.
🌸
If you do visit this place let me know all about your experience.
Happy Fine Dining!