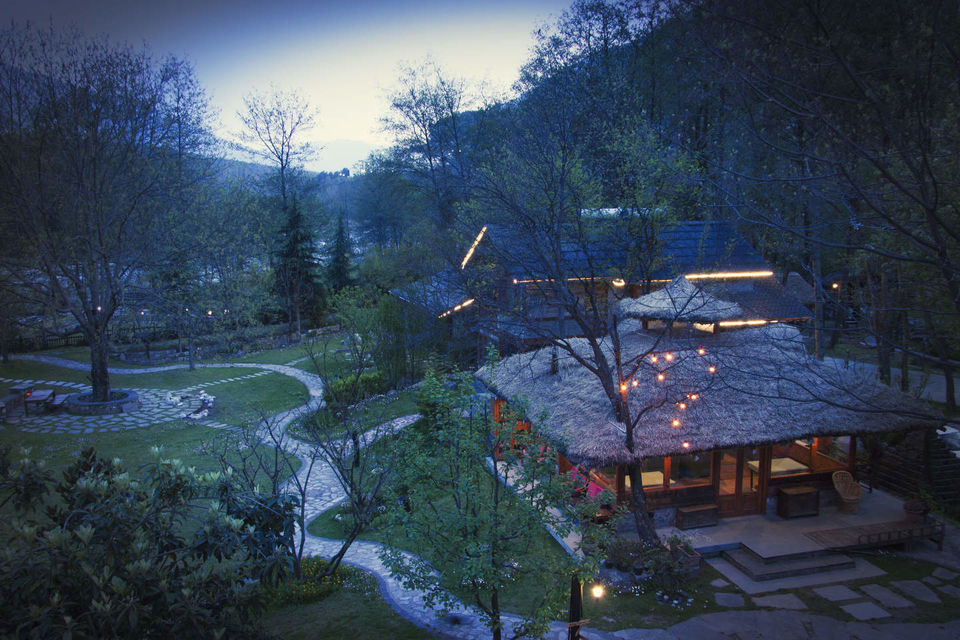 There is something refreshing about exploring places that are yet to be exploited by human population. If you love to explore offbeat places while staying at exotic properties and relishing delicious food then check out these beautiful resorts in India.
The Riverview Resort in Chiplun is a perfect place for leisure travel. Offering stunning views of the Vashisthi River, the resort is a good option for those looking for relaxation away from hectic chaos of urban life. The resort defines itself as, "a place to be one with nature, to brainstorm, to remove oneself from frantic city life and enjoy nature's bounty." It is also an amazing place for conferences, training and HR programs.
Located along the Velavadar Blackbuck National Park, the Blackbuck Lodge offers a perfect getaway from city life while bringing you closer to nature. It sits in splendid seclusion near the west coast of Gulf of Cambay. The resort maintains natural beauty while offering unsurpassed luxury to the guests. Spread across 70 acres, it is an ideal destination for travellers looking to explore the best of Gujarat.
An 18th century palace, RAAS Devigarh is nestled in the Aravalli Hills in Udiapur offering breathtaking views of surrounding hills and valley. Devigarh offers visitors an unparalleled experience of staying in this outstanding heritage property. The property is a testament to the beauty of old-world Rajputana. It showcases an array of decorative styles and landscaped gardens.
The colonial-style hotel in Patiala, Neemrana's - The Baradari Palace is surrounded by a wide garden offering views of lush green beauty. The interiors are done with carved wood furnishings to keep the earthen vibe while also offering luxurious facilities. Neemrana also has a restaurant serving delicious Indian cuisine. If you wish to experience something that is both royal and exotic then this is the place for you.
Neeralaya Resort is located amid lush green lawns on river Beas to offer natural flow of life. Its location makes it a lovely place to behold the beauty of nature while relaxing amid hills. The interiors have been designed using the age-old technique of timber bonded architecture of the Western Himalayas. The resort has 3 villas and 7 bedrooms designed with recycled timber, stone and slate to maintain the earthly vibe. Some rooms have balconies overlooking softly gurgling river and gardens laden with fruit trees.
Aman-i-Khas is a luxurious accommodation option near Rajasthan's prime tiger-spotting territory in Ranthambore National Park. The best and most amazing experience offered by the resort is luxury camping with 10 opulent, Mughal-inspired tents surrounded by splendid forests. Not to mention, you have the chance top spot a Bengal beast in the wild.
The Wildflower Hall is located amid beautiful surroundings with cedar forests adding to the charm of the location. The stately hotel has Himalaya Mountain views while polished rooms are designed with British Colonial-inspired decor. They offer complimentary breakfast while their 2 upscale restaurants and old-world lounge ensure you get the best food and drinks.
The Symphony Palms in Havelock Island delivers exceptional service, artful decor as well as luxurious amenities. The property offers an amazing mix of Indian heritage and high-tech hospitality as well as natural beauty. There are plenty of activities that one can indulge in while water sports are a major favorite among tourists. Book your stay here to enjoy a refreshing holiday while experiencing the best of Havelock.
Which is your favourite offbeat, exotic property in India? Share your travel experience with Tripoto community here.