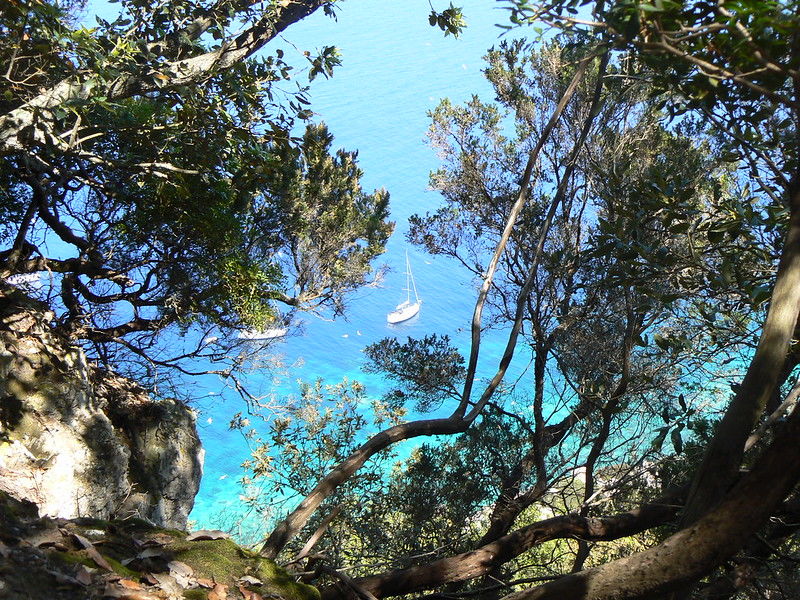 In between Naples and Rome, off the western coast of Italy, lies the tiny island of Zannone. The island belongs to the Pontine archipelago in the Tyrrhenian sea, a part of the Mediterranean sea.
The water that surrounds the island may be sparkling and azure but the past it holds is dirty and dark. The island was rented for many years by an Italian aristocratic couple to carry out weird sexual practices and host lavish wild parties for the elites. Marquis Casati Stampa and his starlet wife Anna Fallaerino constructed an illegal mansion on the highest point of the island atop ancient Roman ruins to fulfill their wild fantasies.
According to the local fisherman, Giorgio Aniello who told CNN "Marquis was a lewd man and a voyeur who liked to watch and photograph his wife getting kinky and having sex with other younger guys". The locals were well aware of what was happening on the island but nobody complained to the officials back then. Years after continuing these outrageous practices, Marquis suspected his wife was having an affair with one of her partners. He snapped, shot the lover and his wife and then himself in their attic in Rome. Since then the house and the island have been left deserted, untouched and isolated.
The island is under the supervision of the forestry department and no special permit is required to visit it. There are no tourist facilities on the island. Staying overnight is forbidden for the general public except for scientists and researchers. The island is accessible only via boat. There are day trips offered from Ponza island starting from 11:00 am till 5:00 pm. Lunch for the tourists is provided on-board. Besides the infamous colonial villa, there is a lone lighthouse and ruins of a convent from the 13th century.
A large number of Muflon sheep were brought to the island for the purpose of hunting during its party days. The sheep now wander freely around the place and are protected species.
The tourists can take a dip in the water where Anna once bathed with her partners. With the setting of the sun, tourists hop into their boats and Zannone goes back to being a forbidden island with screams of its sordid past.
Get travel inspiration from us daily! Save our number and send a Whatsapp message on 9599147110 to begin!
Think we missed out on something? Tell us about it in the comments below. Or write about it here on Tripoto and earn Tripoto Credits!