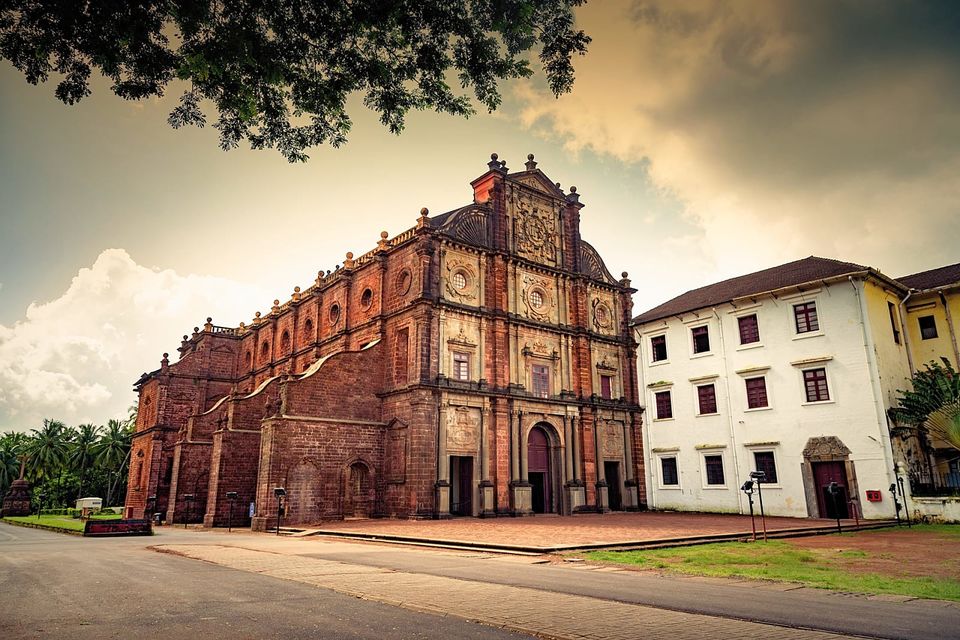 India is a land of mysteries, some which have haunted us for centuries gone by. From unexplained sightings to bone chilling experiences, there is no dearth of haunted stories in our country. While this is a topic avoided by many across generations, dark tourism is slowly gaining popularity in India.
In this age of social media, the thrill of visiting a destination with a dark past is a thrill for a lot of travellers. Visitors to popular such destinations such as the Bhangarh Fort or Kurseong Valley keep increasing with every passing year. However, the most unexplored or unknown places for this kind of travel are the Colonial churches spread across India. Here is a list of some of the most haunted churches in India.
Where? Goa
Story behind it: The tale goes that there were three kings who fought endlessly over the kingdom of Goa. One of the kings called the other two at this church for a meal and killed them by poisoning. When the locals found out about this, they came after him avenging their deaths. The third king is said to have committed suicide by consuming the poison himself. All the three kings were then buried in the same church. Locals speak about sightings of these three kings till date. This remains one of the haunted places in India which is not avoided by tourists though, as visitors seek a sighting themselves. Locals advise avoiding this place post sunset, though there have been no incidents of any harm being caused by the ghosts.
Where? Andaman
Story behind it? Out of the 572 tropical islands in the Andaman and Nicobar Islands, 38 remain inhabited. A part of these is the famous Ross Island which is known to be a ghost town in the middle of the Indian Ocean. In the 19th century, this tiny island served as a base for the British Empire and was a popular choice due to its discreet nature and availability of resources. However, this island which was once a dream home with a Presbyterian church, homes with manicured lawns, teak floors and abundant resources, was abandoned after India got its independence. The island is now filled with ruins and a mess of untamed forest growth and wildlife which gives the place a spooky feel.
Where? Mumbai
Story behind it? This Baptist church has been in a state of ruins from the time the Portuguese abandoned it. Said to be more than 500 years old, church goers started reporting seeing a young bride who used to scare visitors. An exorcism was planned in 1977, during which people are said to have heard screaming and a loud splash in the nearby well. While no one knows the background to this and there have been no reported sightings after the exorcism, not many have dared to explore this place since.
Where? Kolkata
Story behind it? There are many stories associated with ghost hauntings in Kolkata, so much so that a ghost walk is one of the most popular tourist attractions in the city. With many churches in the city such as St. Paul's, there are endless stories which have been passed on across generations. With the advent of the Portuguese entering the city in the 15th century under the leadership of Vasco da Gama, traders soon started making Bengal their base. This also brought in an influence of Catholicism in the East. However, in the 17th century, they were attacked by the Muslim invaders of Western India. The ruins still form a part of the eastern corner of the church and have been known to experience paranormal activities since centuries.
Where? Covelong(Kovalam)
Story behind it: Ever fancied being a part of a movie set? This fascinating part of Kovalam has such a popular past that it has been made into a Tamil film called Demonte colony. This story revolves around a successful Portuguese businessman called John d'Monte who lived here with his wife and had a son who lived in Germany. He is known to have constructed Our Lady of Mount Caramel church while staying in his weekend home. However, he was struck by one tragedy after another, his son on his way back to India died at the young age of 22 and his wife soon suffered from health issues. These combined misfortunes, left him a grieving old man. At the end of his life, he handed over all his properties to the local government. However, a series of misfortunes made the locals abandon this area citing haunting incidents and experiences. What makes this place unique is that it is right in the middle of the city and its recent media attention due to the film has bought it in the limelight.
Have you experienced any such unusual places? Write about it on Tripoto.
Dare to stay at one of India's most haunted hotels? Check out the list here!
Watch videos and more on Tripoto's YouTube page.