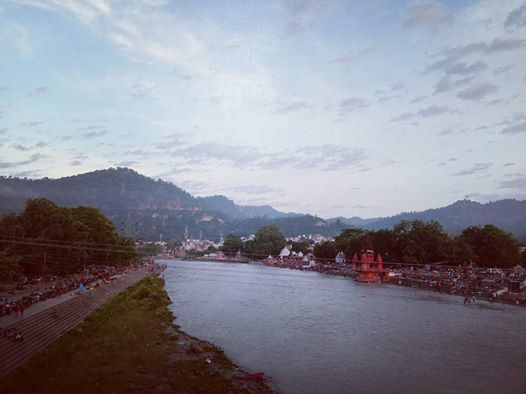 Road Trip always thrills me a lot but it comes to solo road trip, my excitement get double. On 28th July 2019, I did a small road trip from Delhi to Rishikesh and I enjoyed my trip. It was a sudden and unplanned trip but still I managed to complete it without any major problems.
It was Sunday on 28th July and I was planning to do a Road Trip from Delhi to Jaipur on bike. I was talking about this with my folks and suddenly I was interrupted by my Mom. She told me that I should go Rishikesh instead of Jaipur because on 30th we have a big festival "Shivratri". She suggested that if I could manage to travel Rishikesh and visit Haridwar while coming back it would be good. I am also a huge admirer of Lord Shiva. I couldn't refused this and decided to do a road trip to Rishikesh.
As I said it was sudden road trip, I was not at all ready. At 2.00PM I finalized the destination and started packing my bag. I always keep myself prepare for worst situations while doing road trip so given below are few items which I always carry in my bag.
1. Piece of Rope
2. Liquid Soap and Toothbrush/Toothpaste
3. One kind of bed sheet and Towel
4. Few extra pairs of socks
5. Empty water bottles (I could fill it up whenever it's required it is a practice of carrying less weight in bag also save few bucks)
After packing, I took off at 4:00PM and started my Journey. I took GT road and head towards Ghaziabad via NH34.
It took me total 8 hours to reach Rishikesh because it was huge traffic on road because of millions of Kanwar Yatras (Kanwariyas). They have occupied almost every side of road and not even bothered about traffic rules. I find myself helpless because it was like struggling in battle where no rules applicable. Every biker was showing the worst riding skills on road during that day. It was very hard for me to drive like this as I can't drive against the rules.